Industrial style is often characterised by being rugged and unpolished but this home in Taipei will leave you pleasantly surprised. Designed by Wei Yi International Design Associates, this stylish home is delightful and you can see that even by using an industrial theme, it looks polished and refined.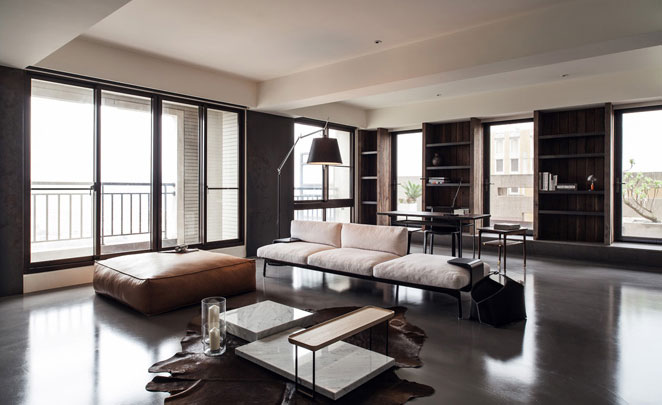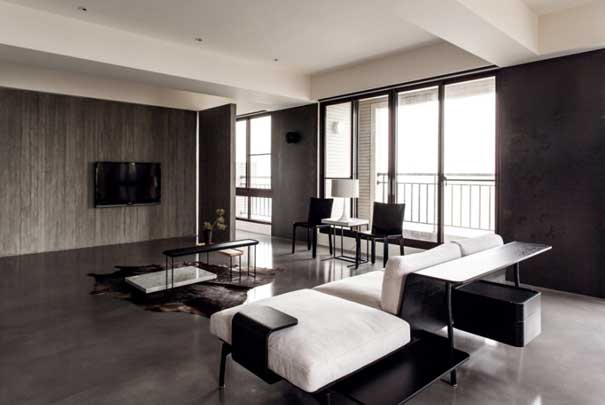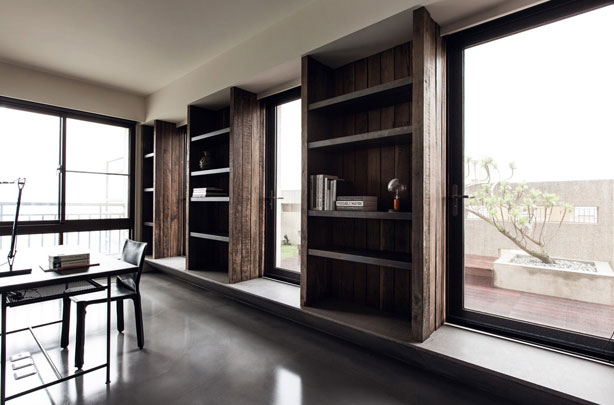 The designers decided to use raw wood, slim-legged furniture and dark colours to help them create this classy looking home that looks serene. Plenty of windows in the living room allows the bright, natural light to illuminate the room, making it look spacious and airy.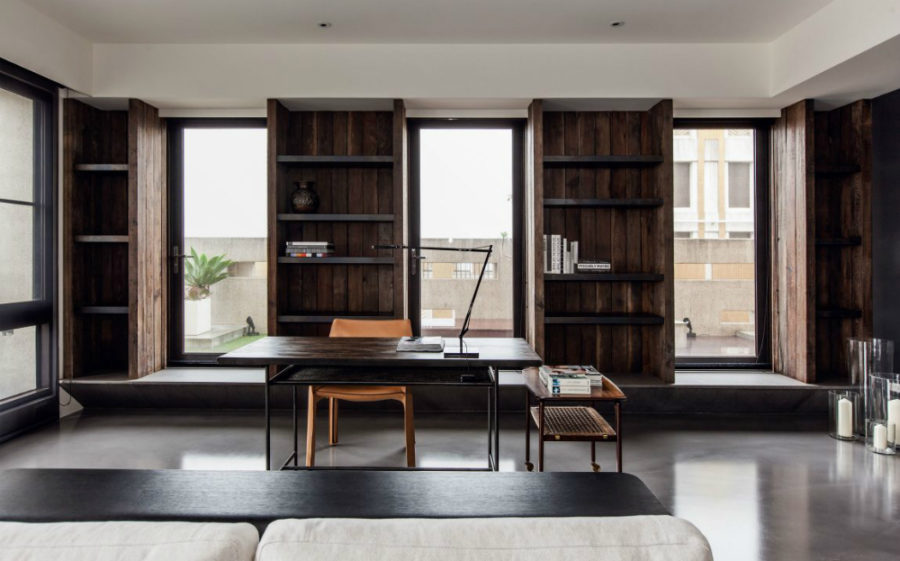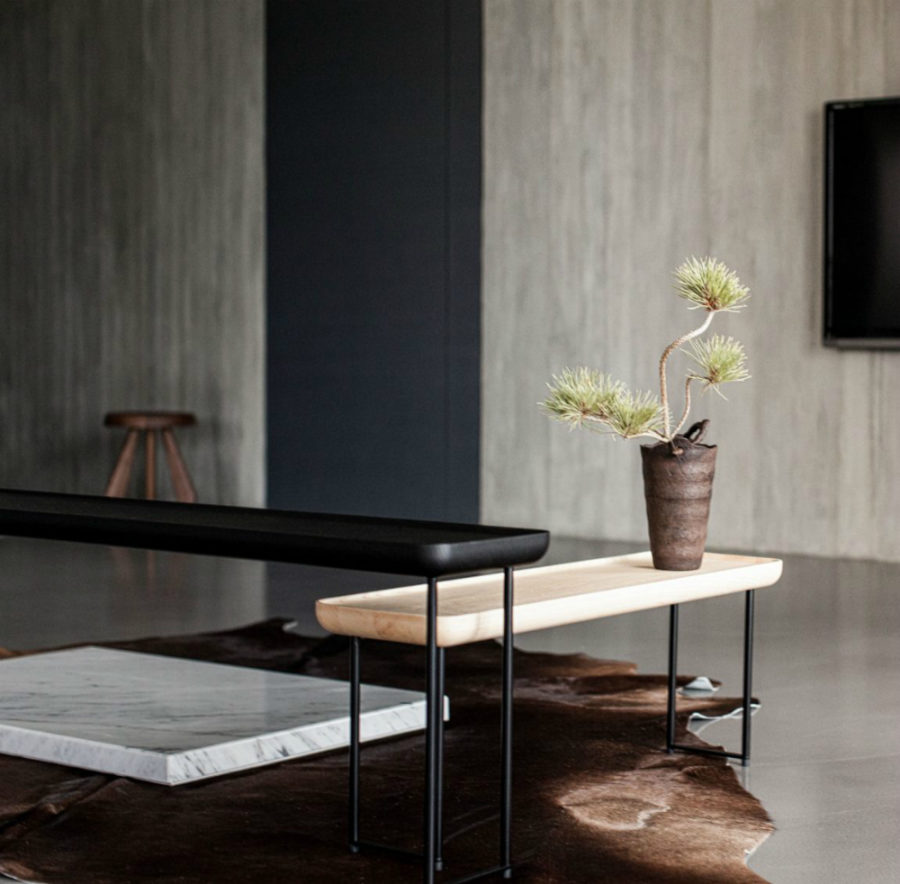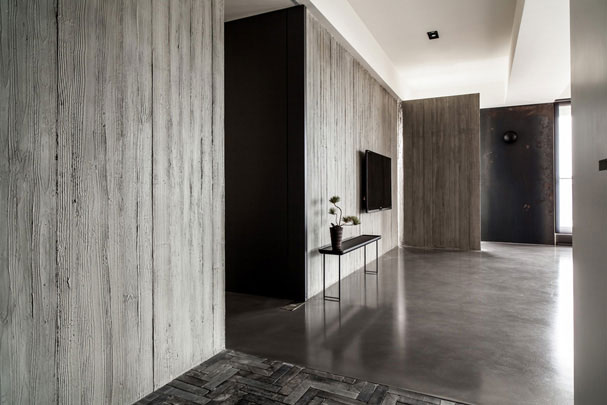 They focus on using open spaces while making sure the decor flows seamlessly by using the same theme for the different spaces. The decor is kept simple but stunning, while different textures are brought into play to create an interesting ambience.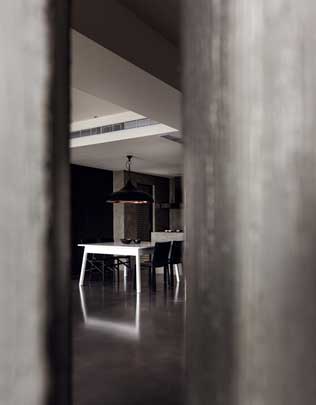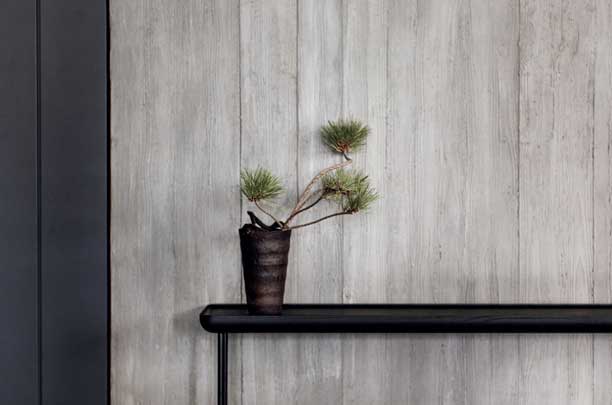 The polished concrete for the floors are sleek and gleaming while the wood panelling on the walls gives a rough texture that keeps things from being too boring. Dark neutral colours are used throughout the home interspersed with splashes of white to brighten things up. Other natural elements such as marble and stone are used to blend in with the surroundings while still managing to look totally sophisticated.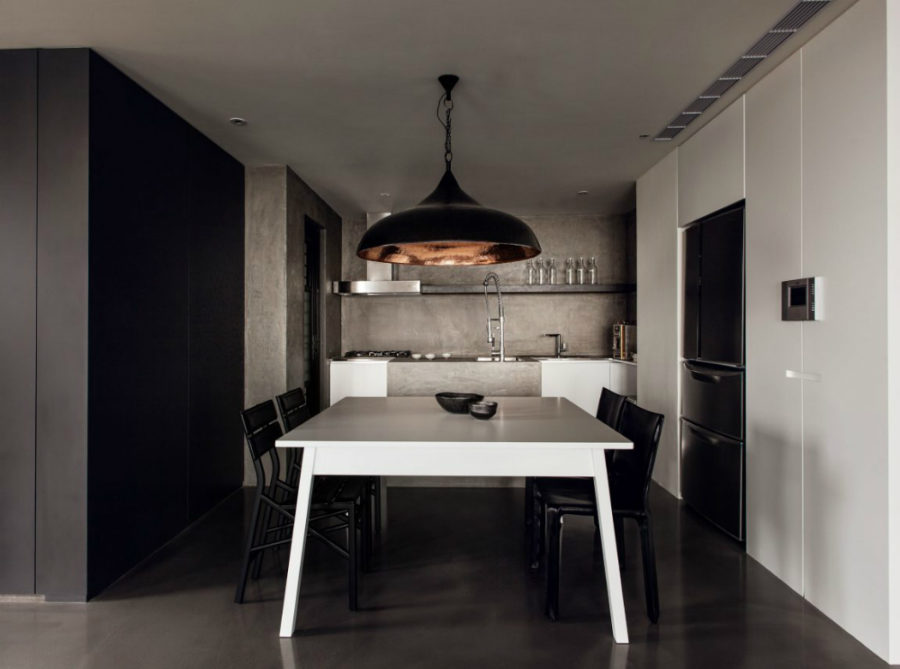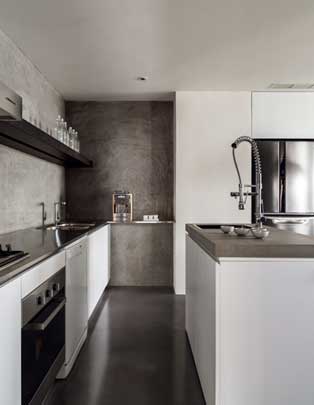 The kitchen and dining area has a huge pendant lamp that becomes the focal point of the room and since it has a copper underside, it looks even more striking. Stainless steel kitchen countertops paired with rugged concrete on the walls give it that industrial feel we know and love but sleek accessories help to redress the balance.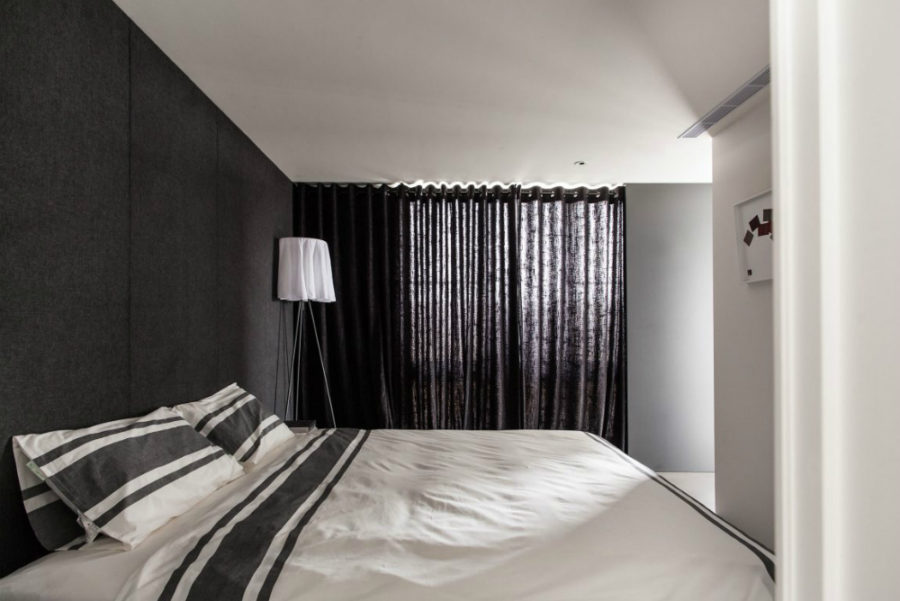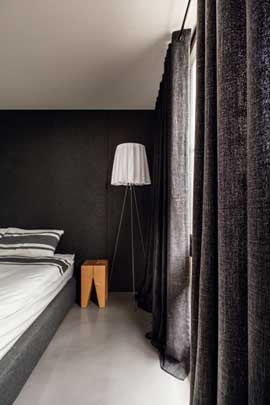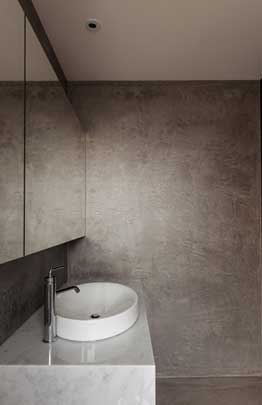 Meanwhile, the bedroom and bathroom have minimal decor with only the necessary furnishings but it still manages to have a rather cosy atmosphere. The bedroom has a plain black feature wall that contrasts the white bedding marvellously and the rest of the walls are done in white so that the bedroom will not look too dark.