Twin Gable House was built in the 1960s and is given a remodel by California firm Ryan Leidner Architecture. Using white colour palette with an open floor plan concept, it is refreshed in style to house a family of four.
Project: Twin Gable House
Architect: Ryan Leidner Architecture
Location: California, USA
Exterior Area: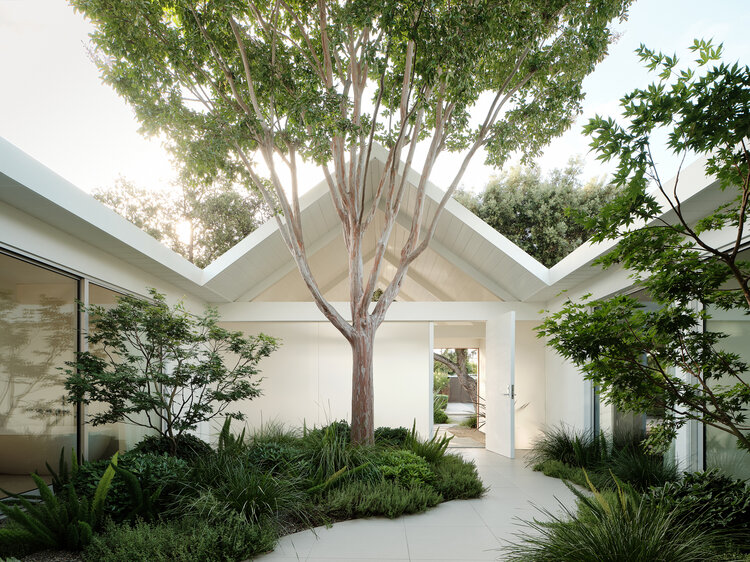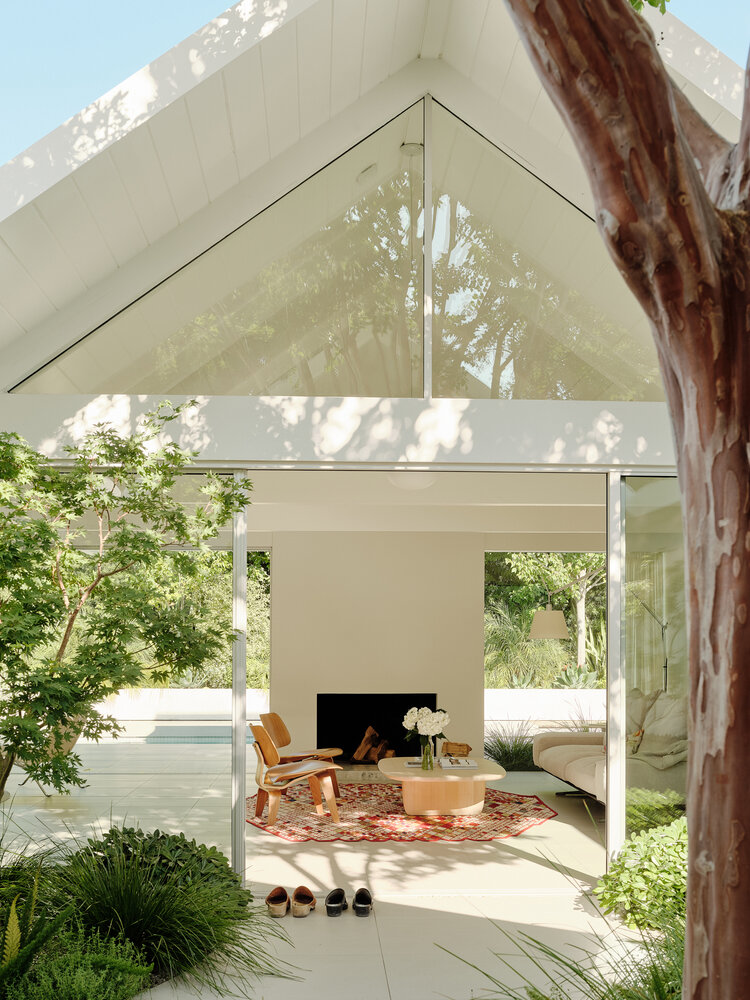 One of its iconic design, a twin pitched roofs is the idea behind the naming of Twin Gable House. The low-lying house is painted white while large sliding doors and windows are adding to invite unobstructed, natural sunlight in.
Lush green garden is featured at the courtyard while a new swimming pool is added to the backyard.
Interior Area: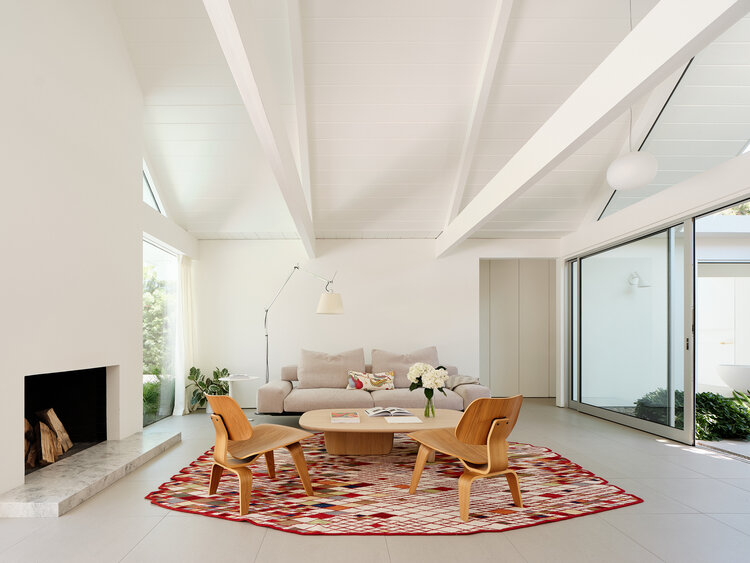 The whole house is given an all-white interiors with minimalist vibe with its simplicity in furnishings. A splash of red rug is cleverly laid down in the living area to add contrast to its neutral tone surroundings.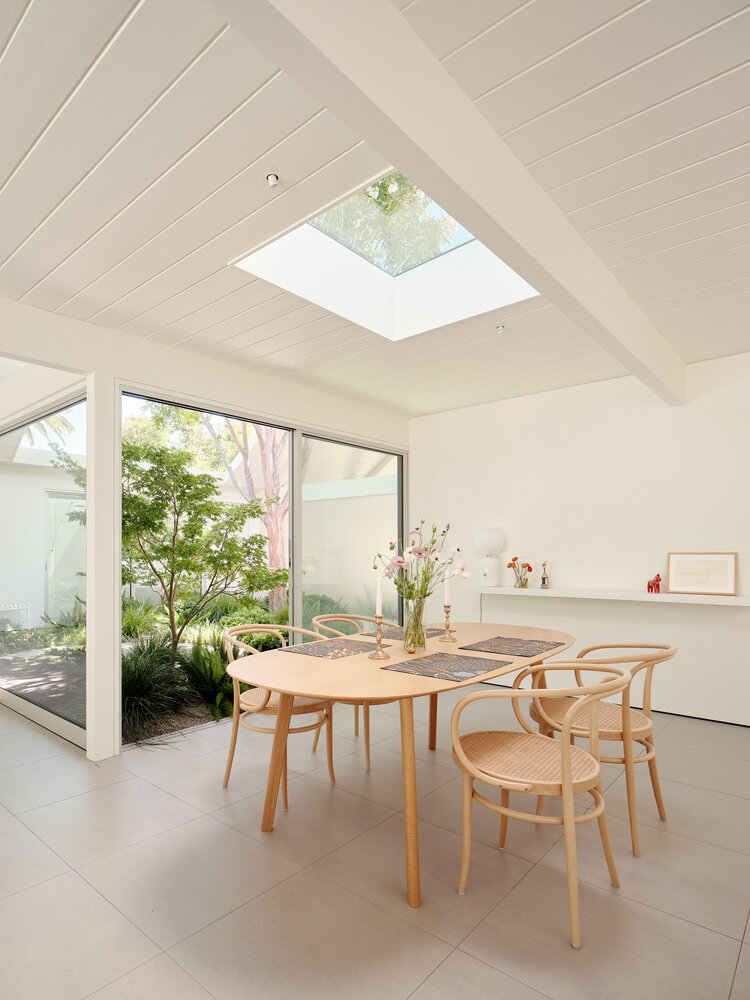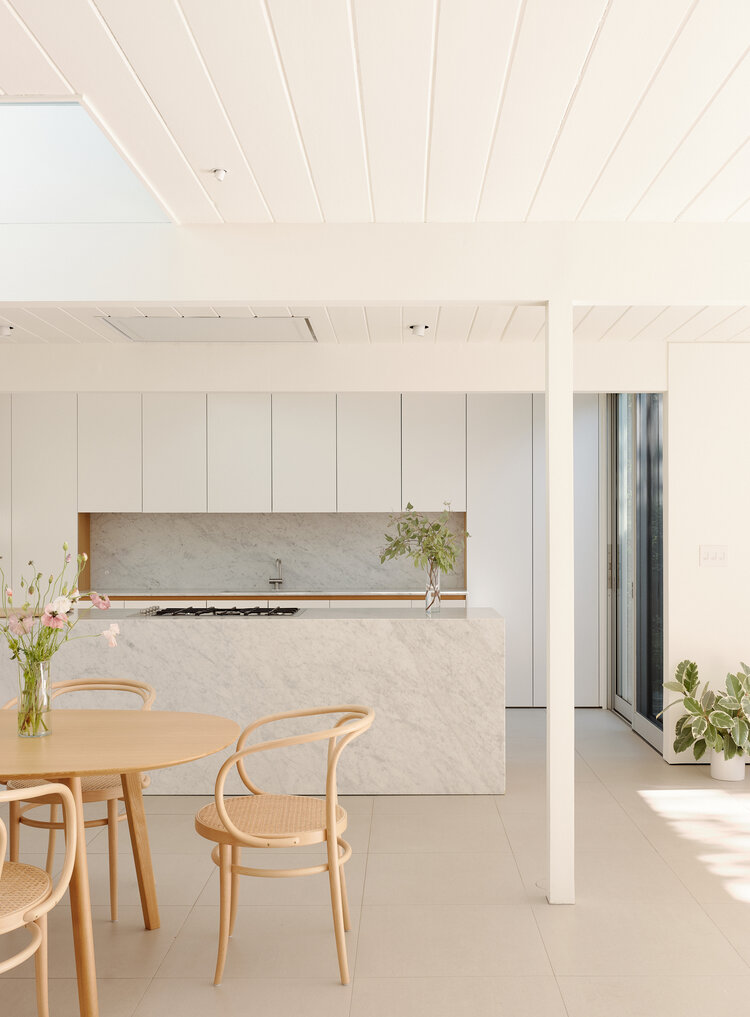 In addition, the dining area is a cosy spot to gather family members together to bond together. Prominent sky window at the ceiling and side garden brings the resident closer to nature, while creating a sense of relaxation to the environment.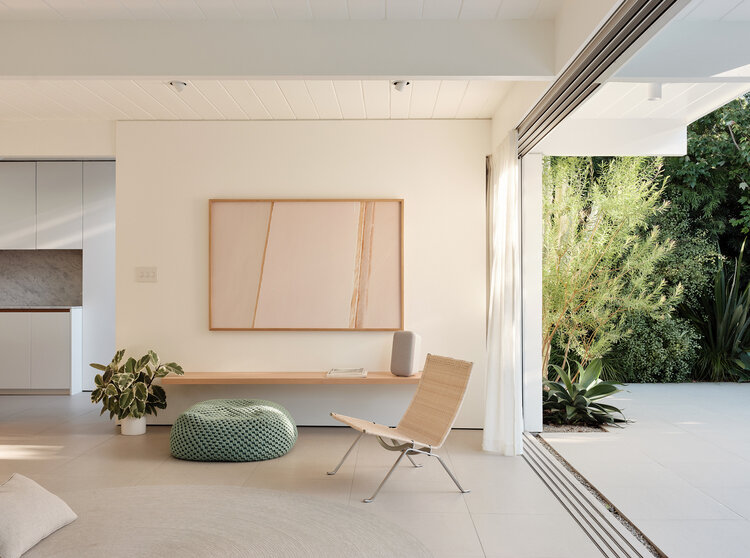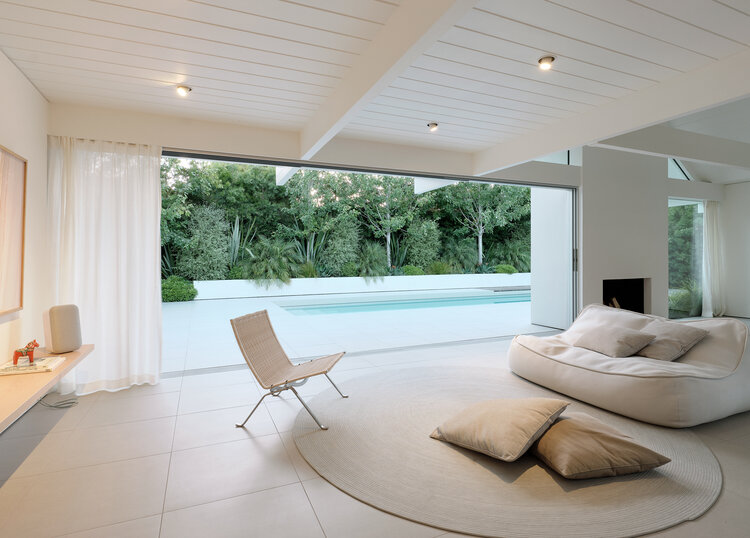 Besides, the large area between indoor and outdoor is combined beautifully to form a depth of space. The transition between both space is seamless with its full length sliding doors that can open up completely.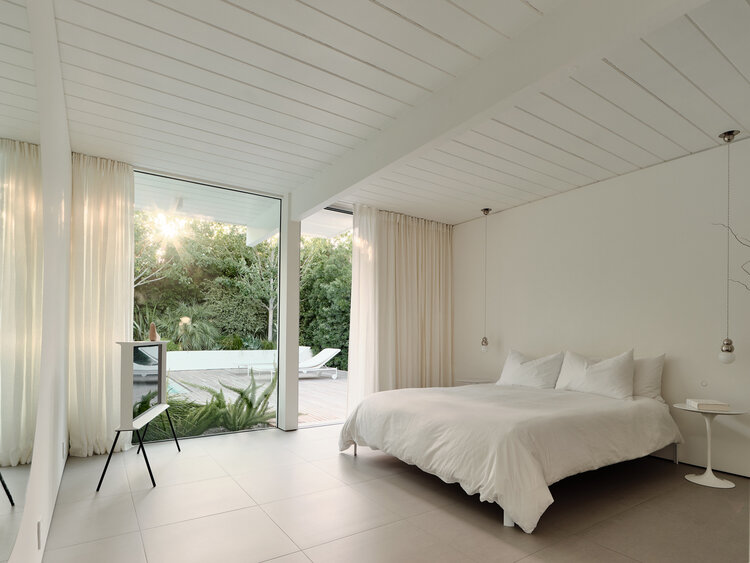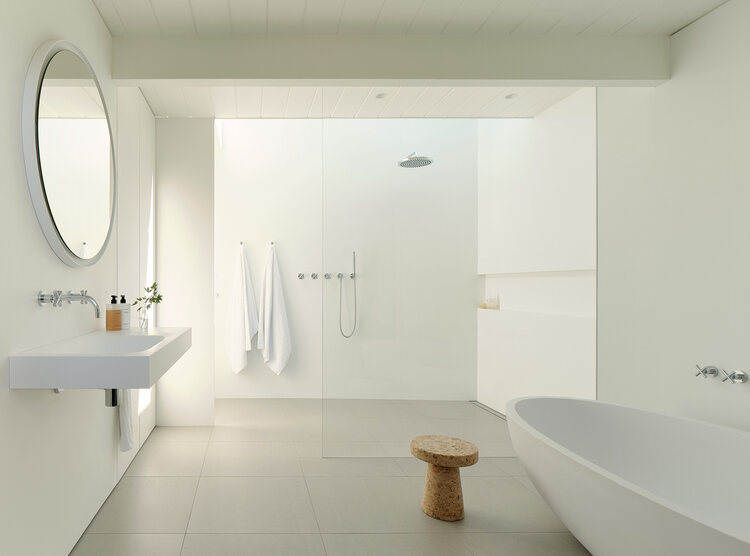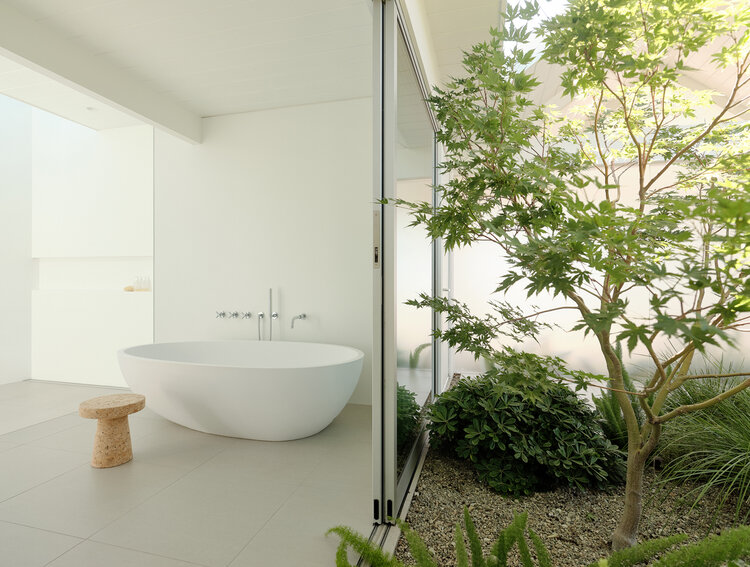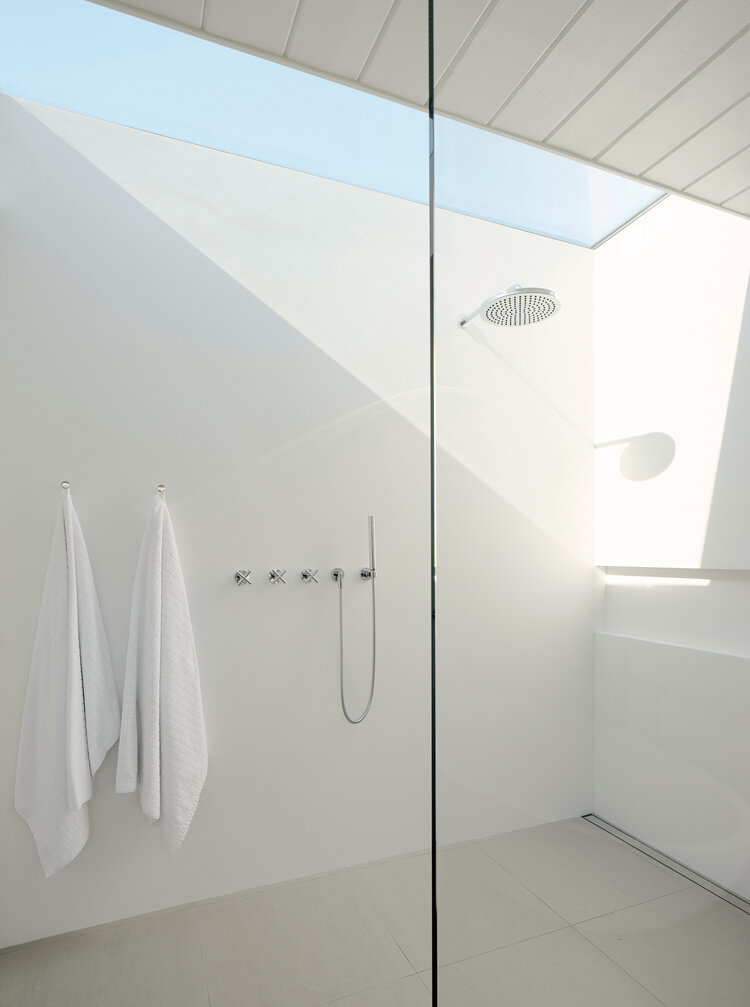 Even for its master bedroom and bathroom, the minimalist theme is heavily emphasised to create a clean and comfortable vibe. Overall, the house is truly built with ultimate snug and coziness in mind with creative utilisation of each space to create a wonderful home experience for its residents.
All images are taken from Ryan Leidner Architecture unless otherwise stated.
Interested for more amazing house designs? Check out our collection of house design articles now.