Colours influence our lives more than we give them credit for and this pretty pastel home is a beautiful example. Known as Ne-On Apartment by NestSpace Design, this home in Taiwan is inspired by the theory of the secondary rainbow, which is a rare phenomenon. Created by NestSpace Design, the team was inspired by the colours of the faint secondary rainbow; that has reverse colours and a low-key, misty palette in an urban setting for a gorgeous, comfy and stylish-looking home.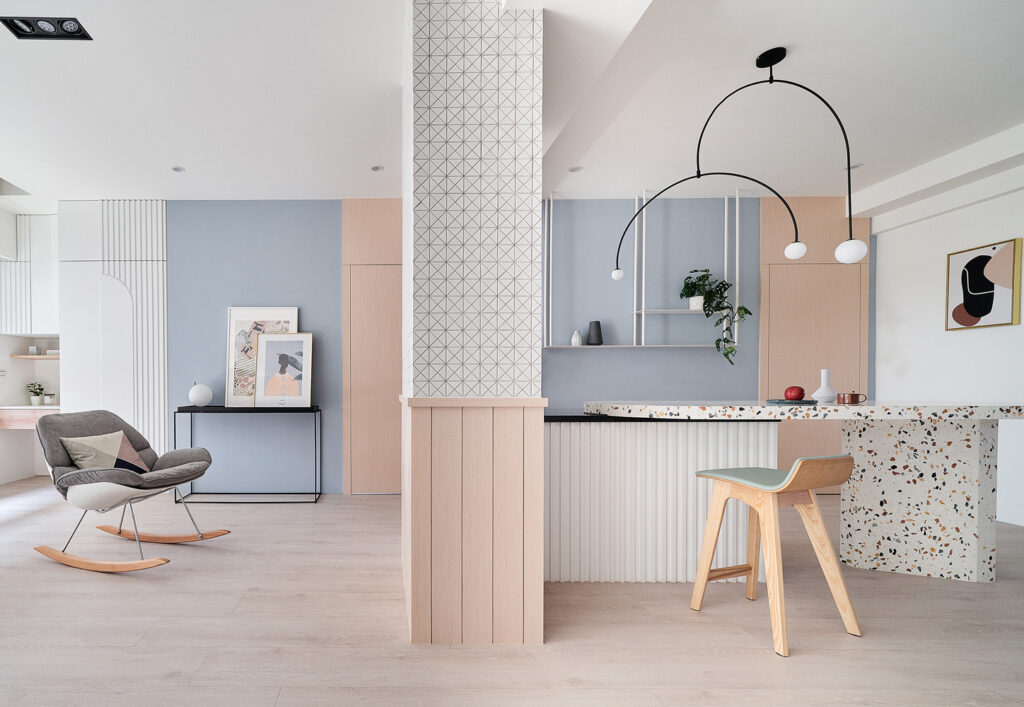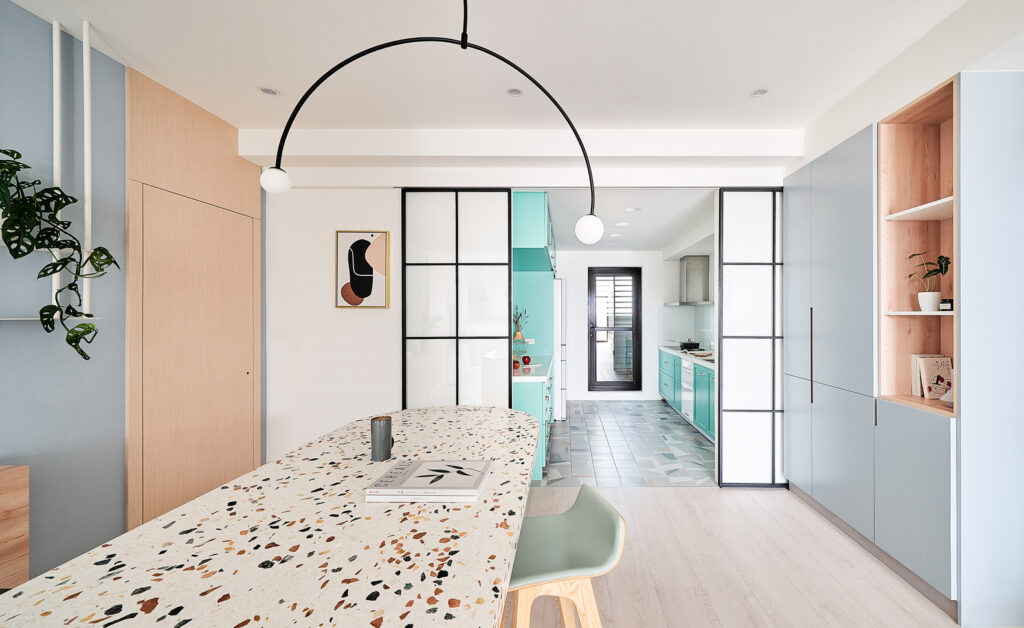 Inspired by Secondary Rainbow: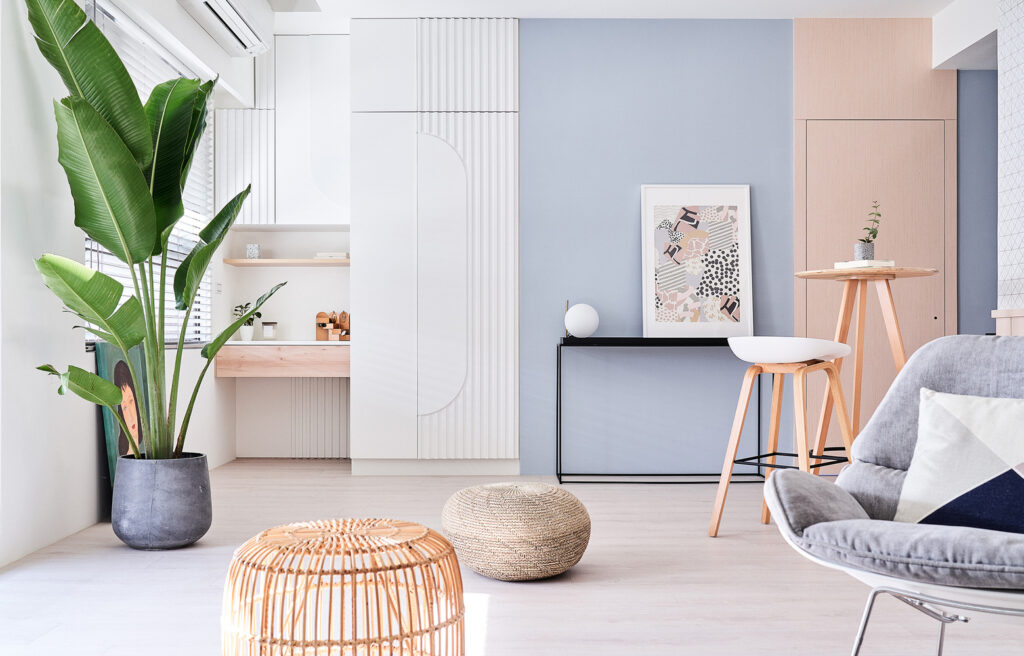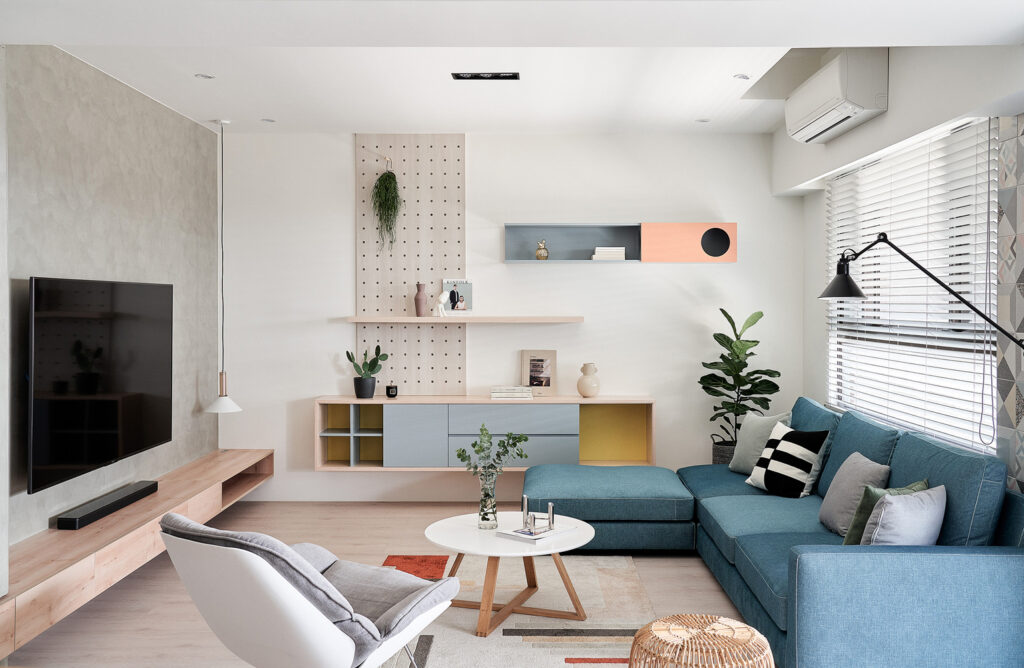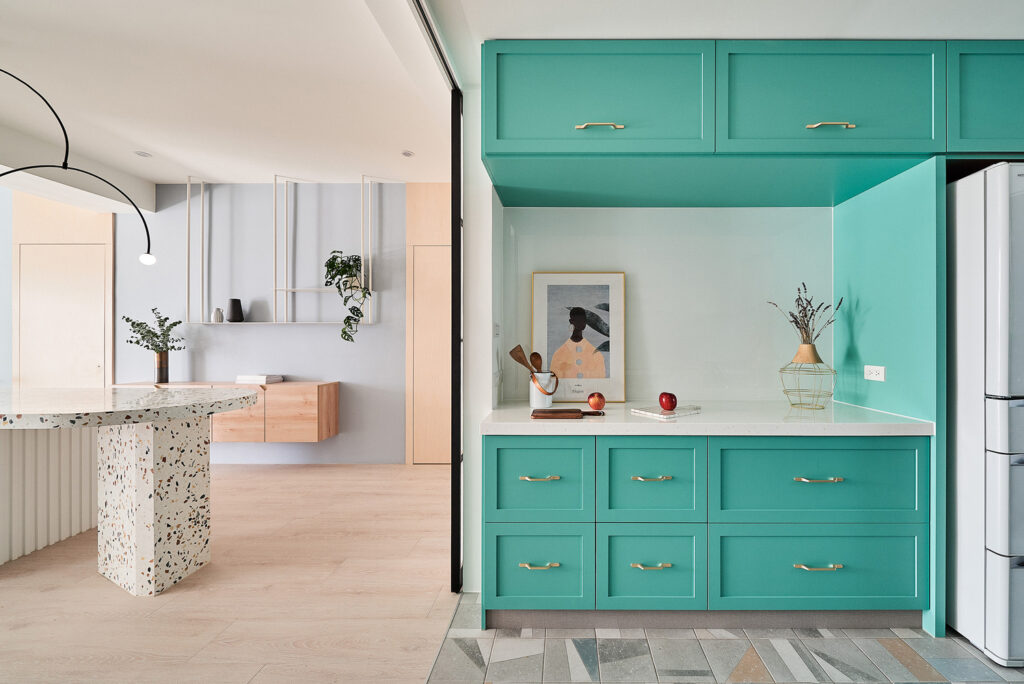 The designers decided to go with a minimalist theme; and developed a flowy rhythm of space with the composition of geometric graphics for the home. They used subtle lines and curves almost everywhere, with airy and serene colours to create the soul of the apartment. By doing so, they managed to create a whimsical and beautiful home that soothes your mind and is pleasing to the eye.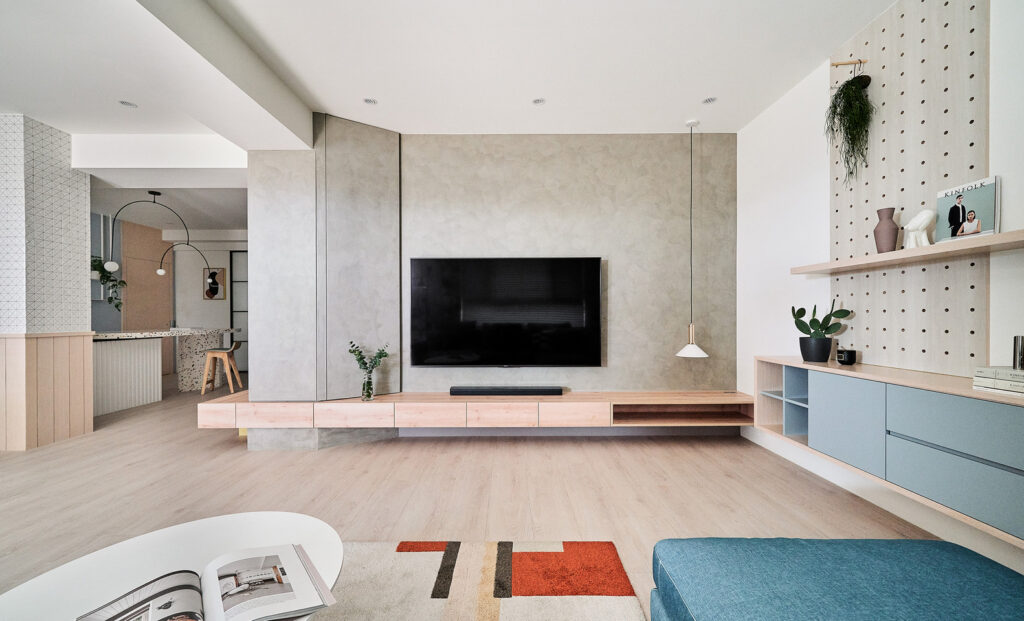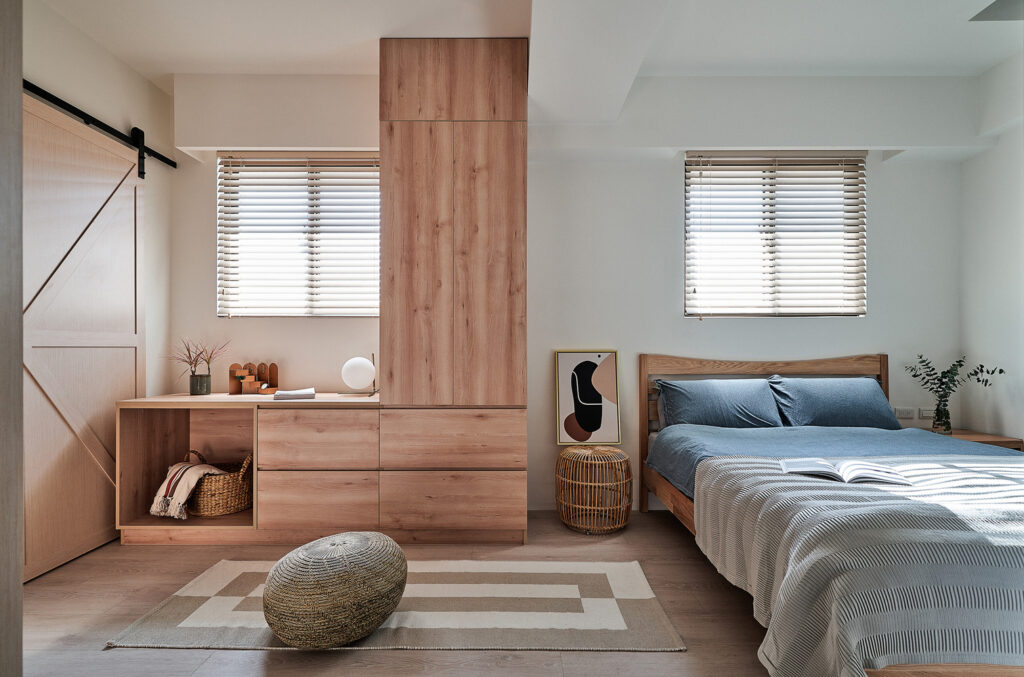 Since the house is inspired by the whimsical secondary rainbow and uses pretty pastels; the designers wanted to convey the vibe that the sun will always shine again and things will be better after the rain.
Interior Layout:
(Ne-On Apartment by NestSpace Design)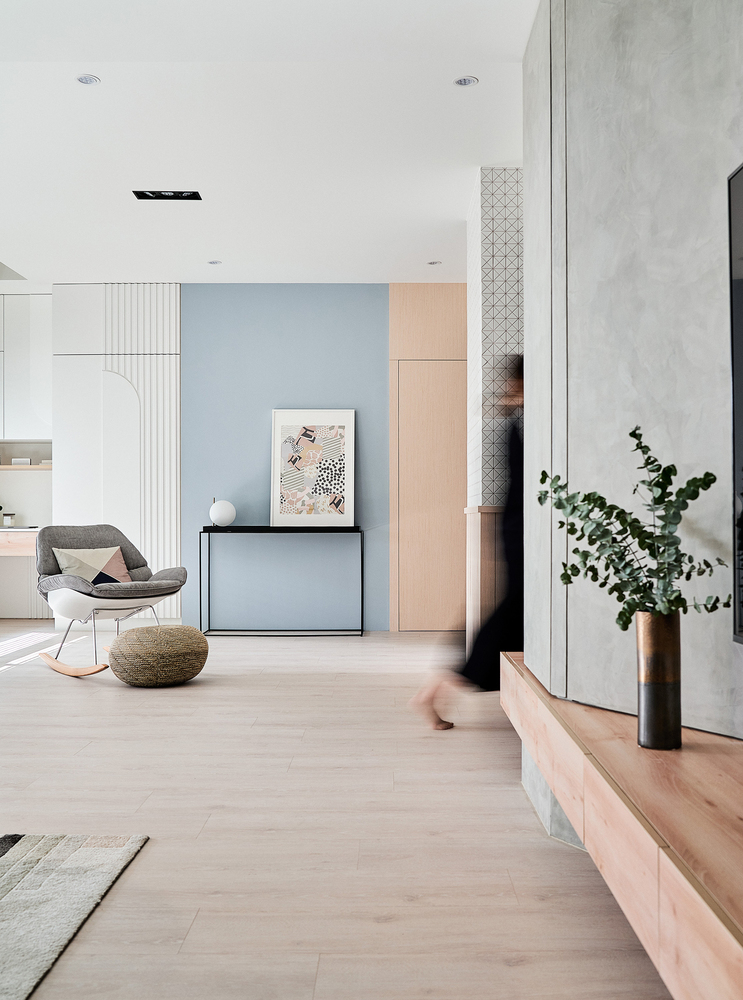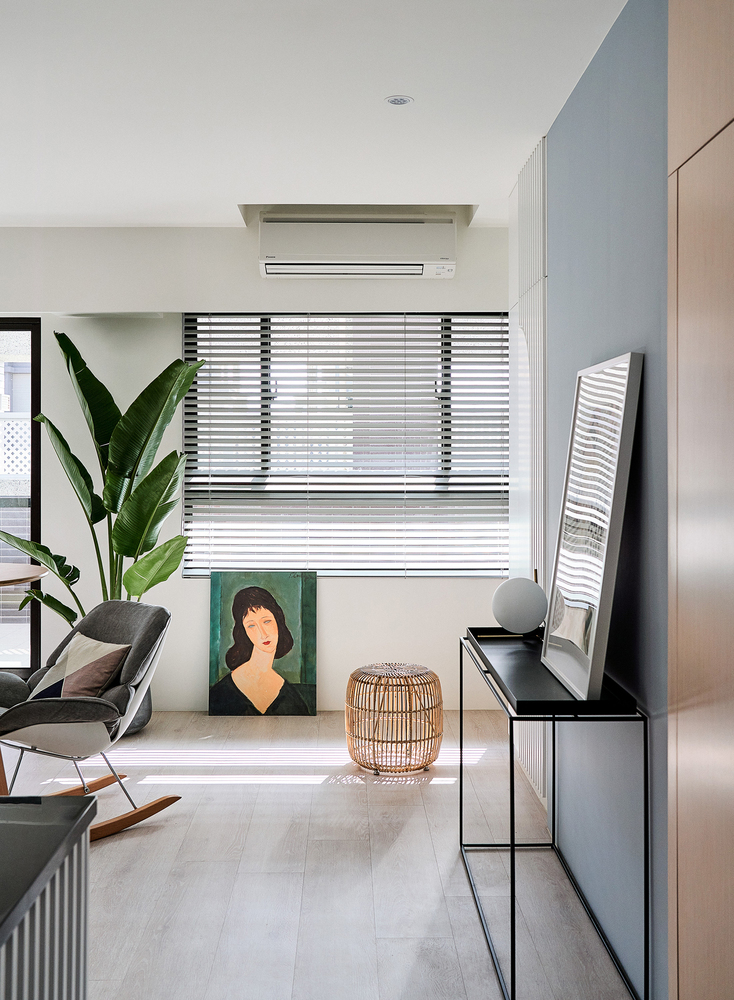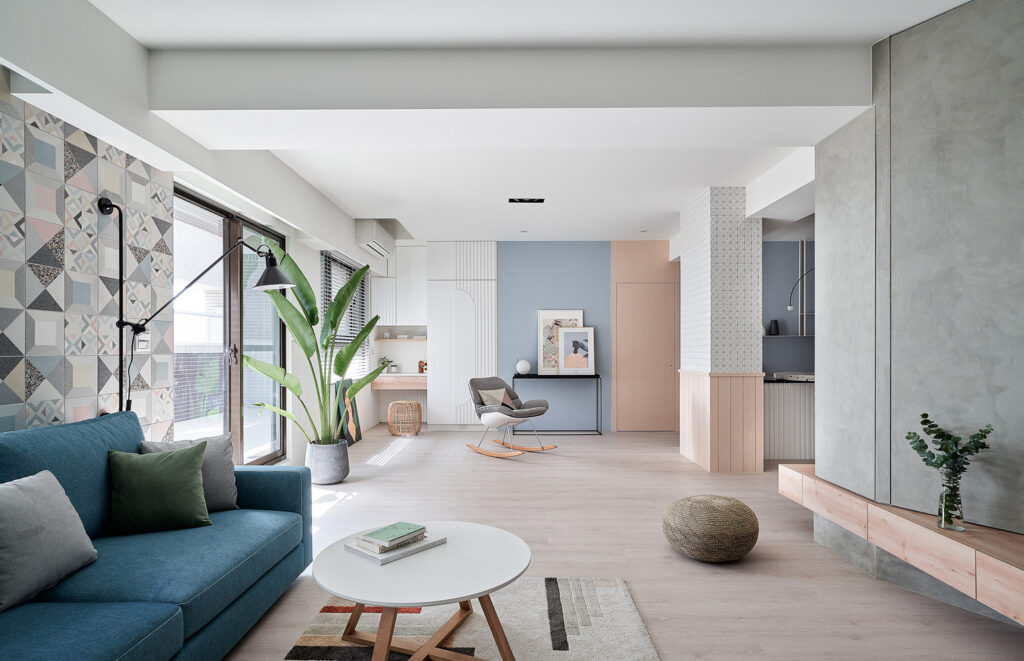 To encourage a more open and dream-like flow, they also broke down the original walls in the house to make it look bigger and more open. Instead of hard walls defining the rooms, the living room, dining area; and flexible space were separated by invisible lines from a structural pillar.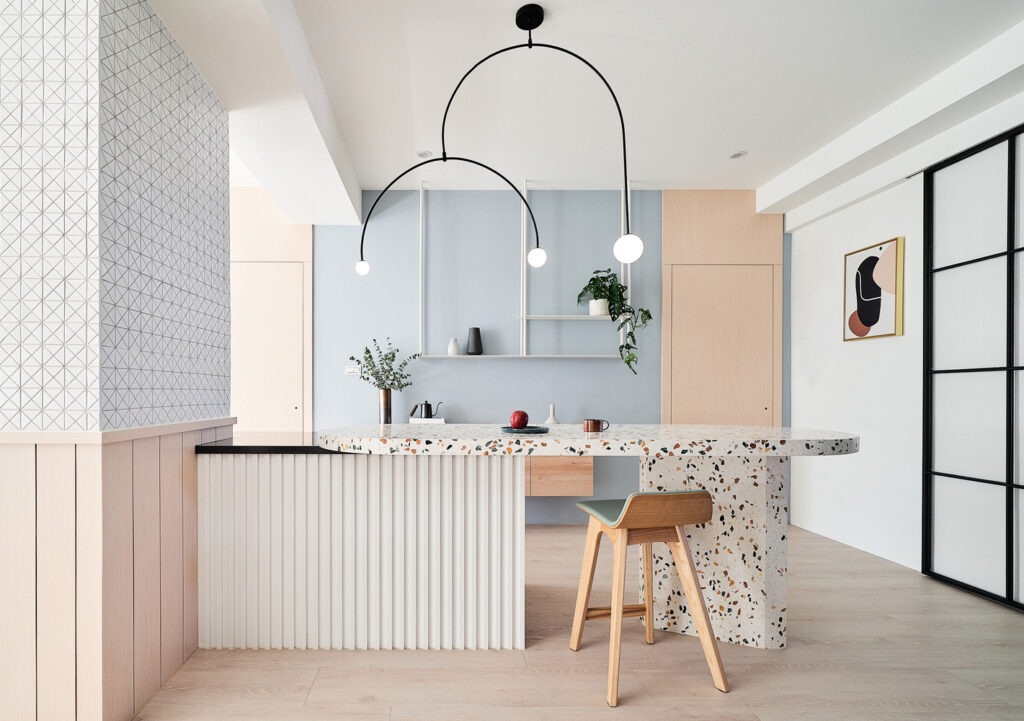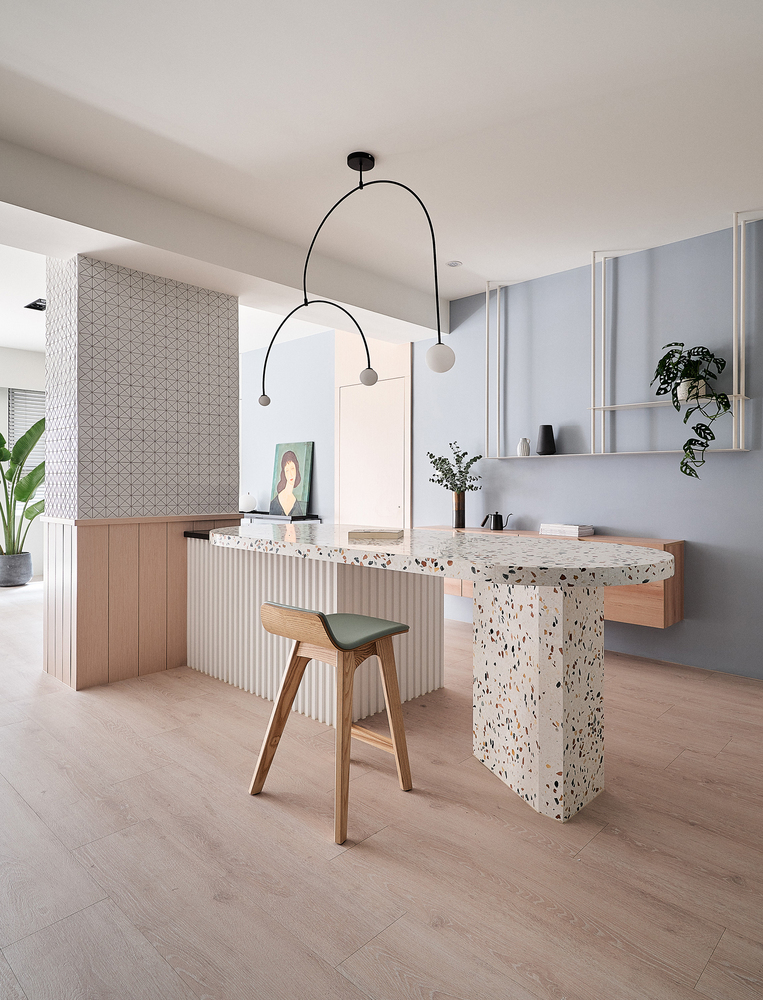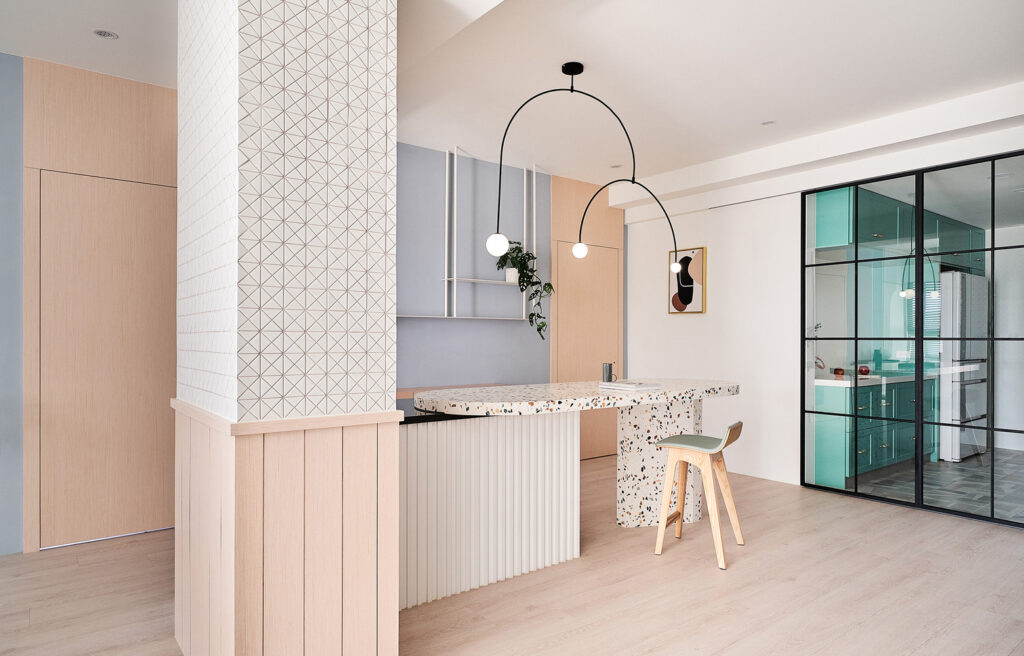 The pillar connects to a terrazzo-made kitchen island and this island is another work of art. It is curvy and has a single-leg structure; that features bubble-like pendants at the top which creates a free, airy and floaty vibe. Nearer to the window, you will find a secluded corner with a work table where you can do your work in peace.
All images taken from NestSpace Design unless otherwise stated.
Interested for more amazing house designs? Check out our collection of house design articles now.