Renovating your family home and turning it into a new, stylish space can be difficult, especially if you don't know what look you're going for. However, the owners of White House in Vietnam were clear with what they wanted and the team at H.a Workshop managed to make the vision into reality.
This tall and narrow residence houses four family members which consist of a young couple who just came back from their studies abroad to live with their parents.
Project: White House
Architect: H.a Workshop
Location: Vietnam
Exterior Area: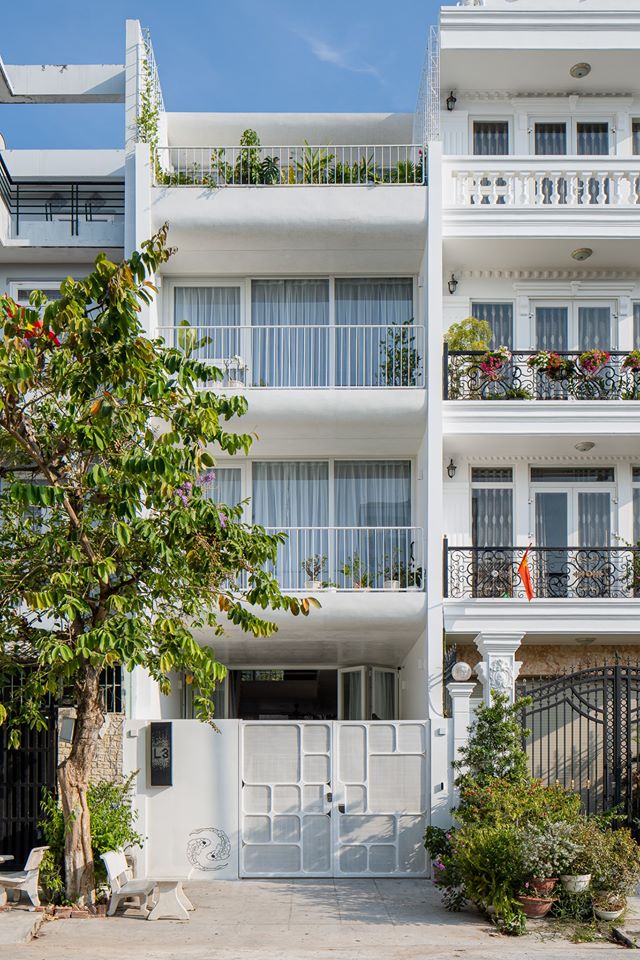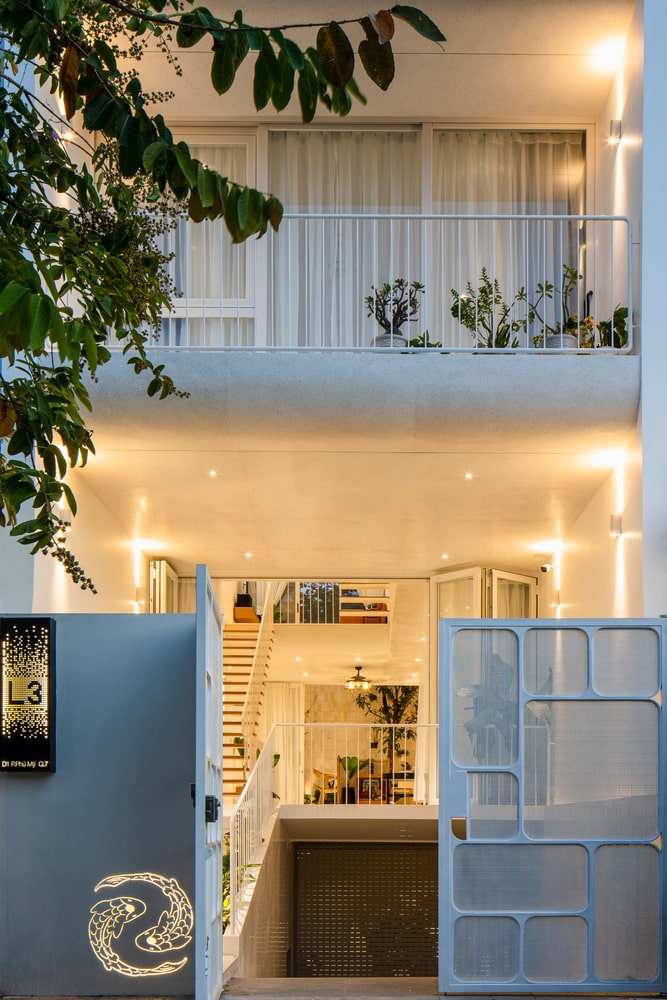 They wanted to transform the house and give it a new personality with their love for white and desire to add some curves inside the original boxy structure. Inspired by this, the design team set out to redesign the home based on the owners' vision.
The facade of the house is cloaked in white, with a gate that provides privacy and style. One of the most eye-catching things about the facade is the pair of koi decorating the pillars, that light up beautifully at night.
Interior Area: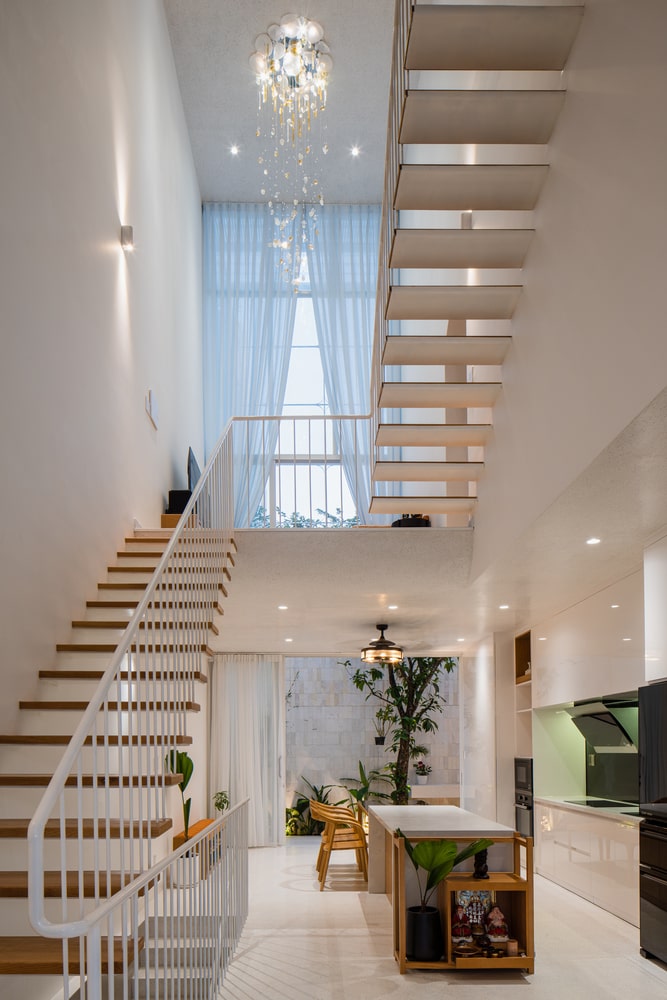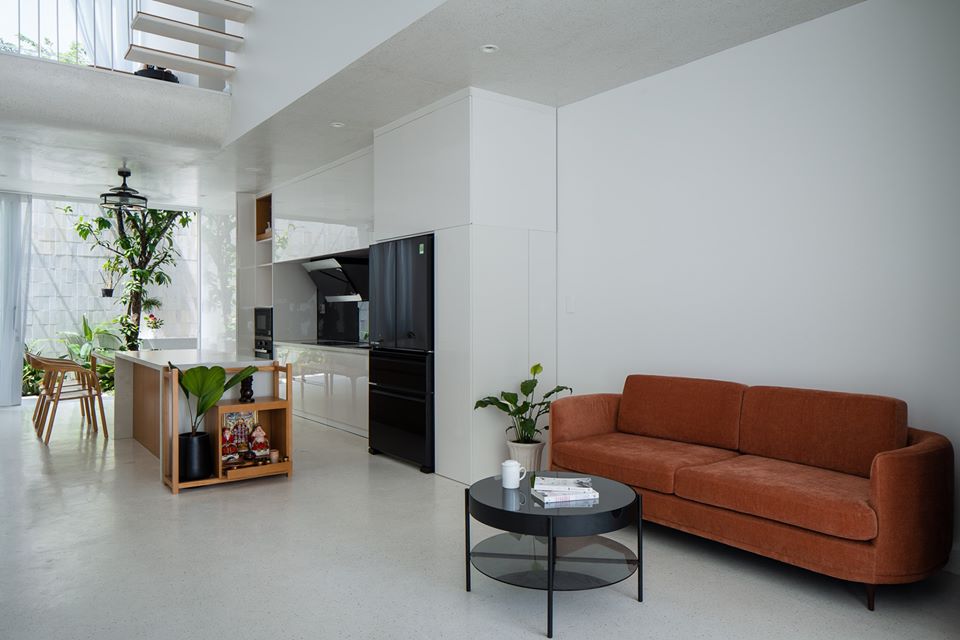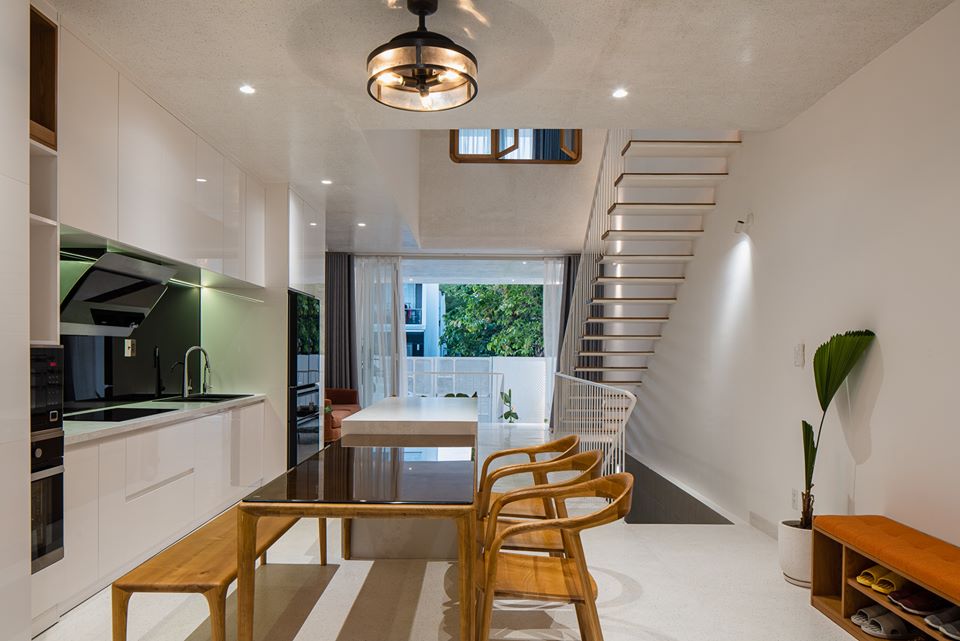 Venturing inside the home, you'll encounter the open plan kitchen, dining and living area on the veranda after going up a short flight of stairs that opens up to the backyard.
All the floors of the house can be accessed by slim flights of stairs, ensuring that the family stays connected.
Upper Level Area: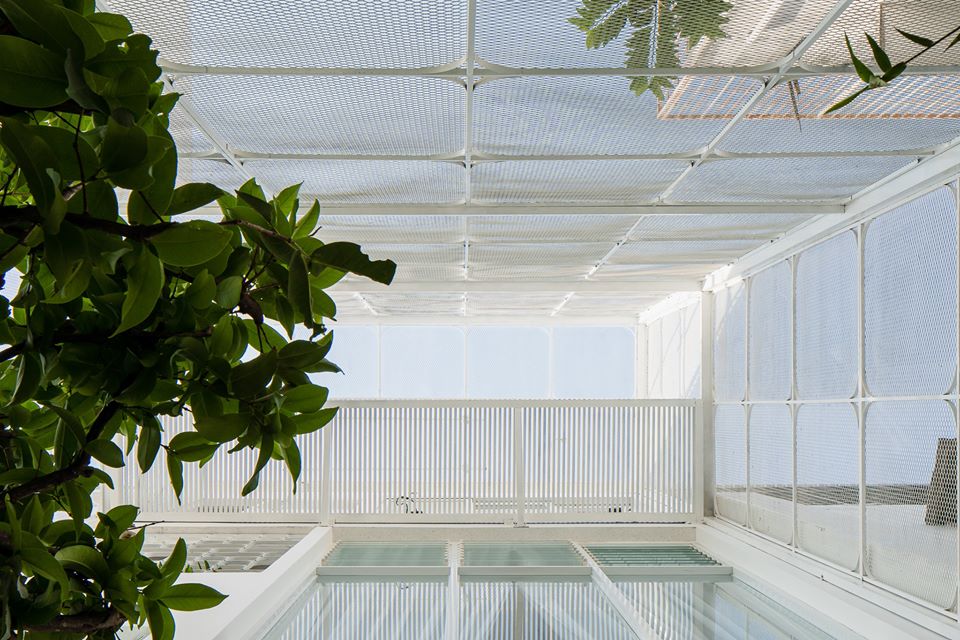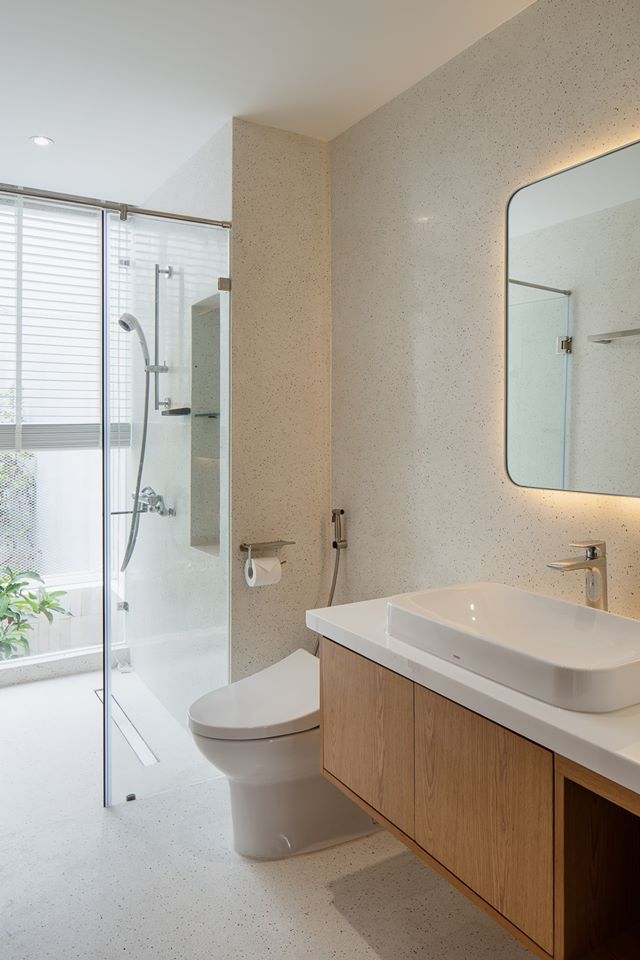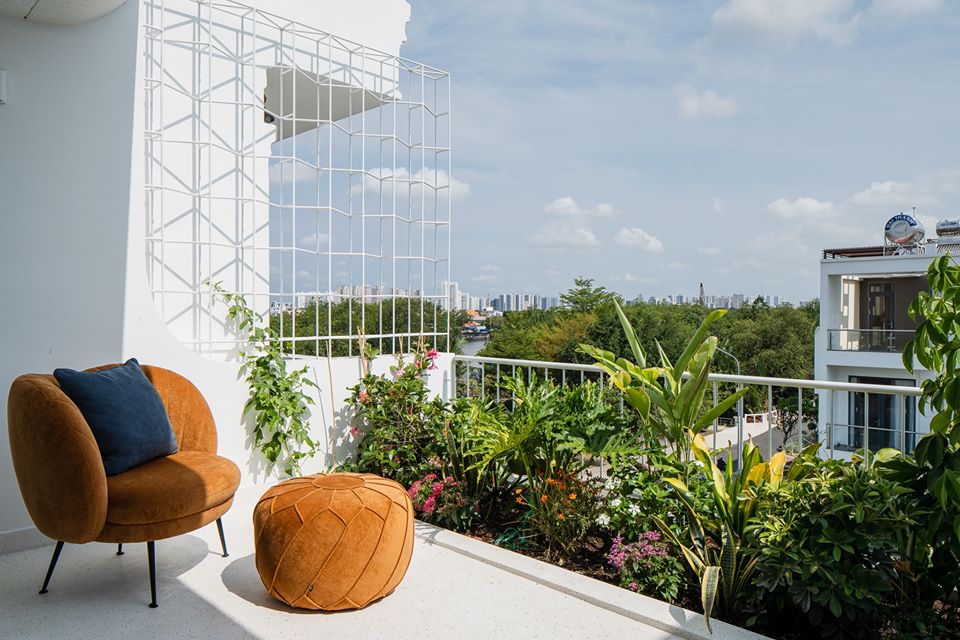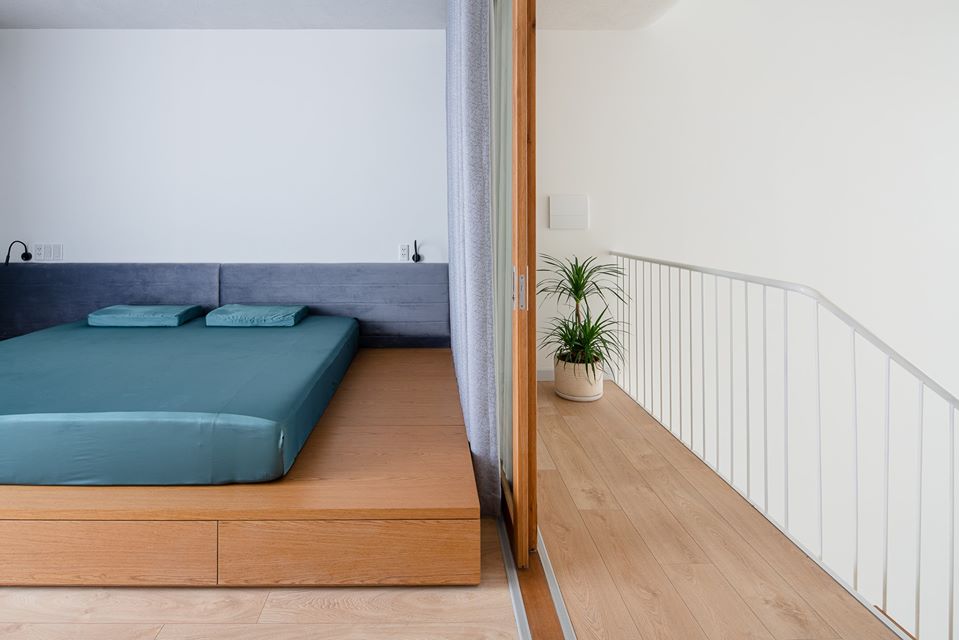 Furthermore, moving up onwards, there's an entertainment area for the residents to relax and watch TV. Lots of large windows allow light and air to permeate the house, creating a spacious and airy atmosphere.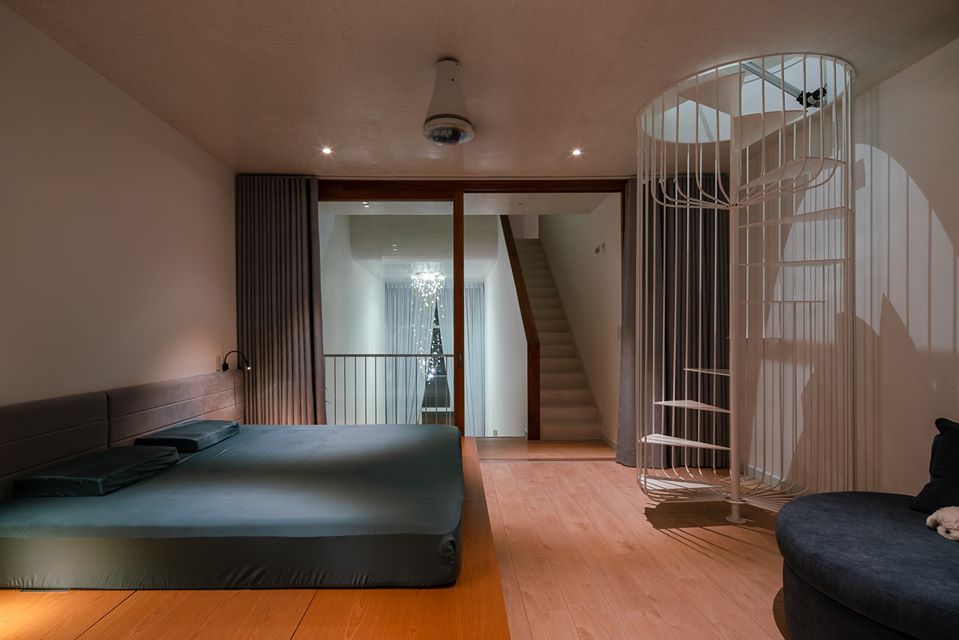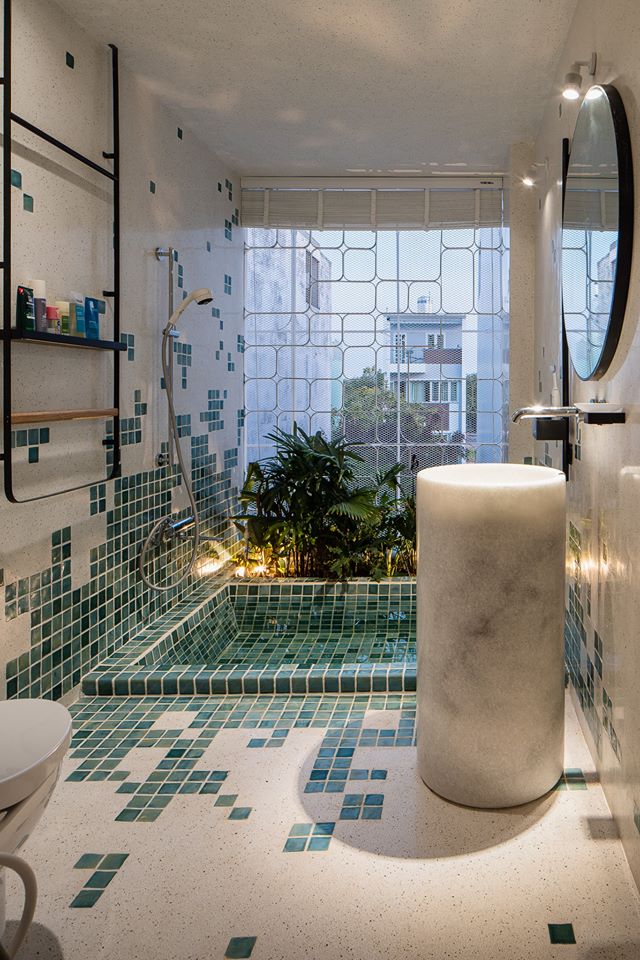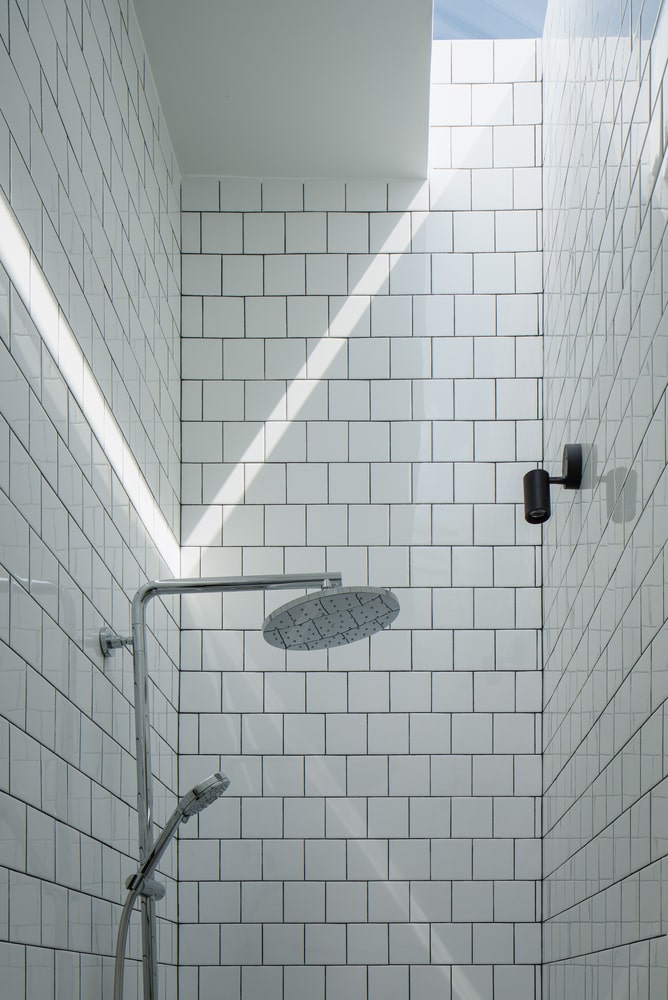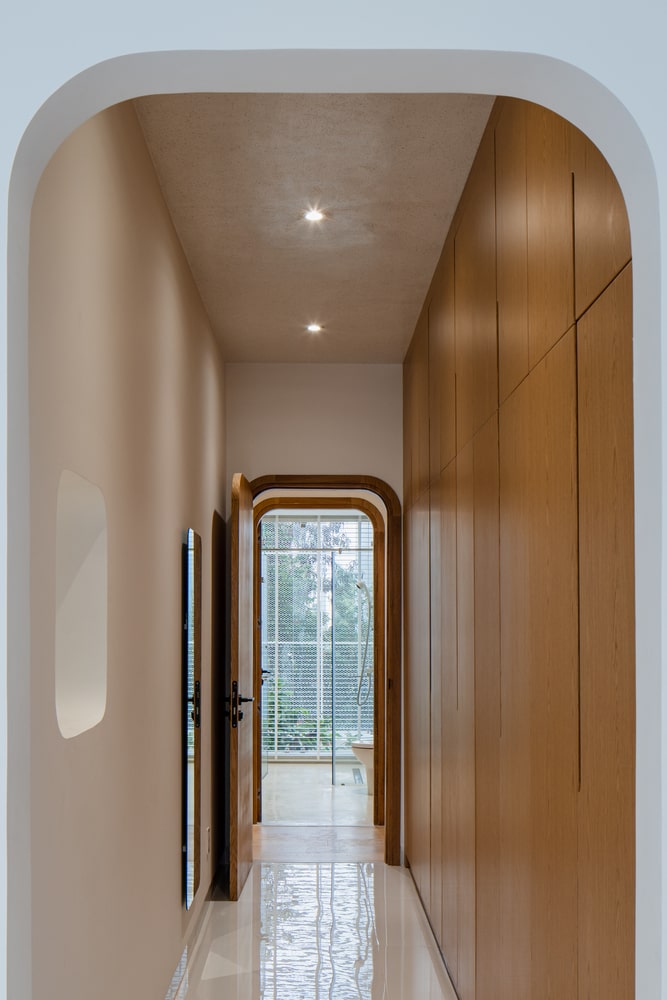 On upper levels, you'll notice that the architects incorporated curves into the home by using arched doorways as well as rounded and soft corners on the walls and ceiling. This helps to break up the monotony of the straight, sharp corners typical in a house.
In addition, the bedrooms are located upstairs and one of them has a spiral staircase that leads to the working area and rooftop terrace where a cosy armchair is set up for prime relaxation.
True to their word, the entire house is dressed in mainly white with wooden elements and splashes of muted, jewel colours for a stylish home.
All images are taken from H.a Workshop unless otherwise stated.
Interested in more amazing house designs? Check out our collection of house design articles now.