The Muji style has been gaining in popularity for quite some time and it's easy to see why. It's classic and timeless, which means it won't go out of style. Best of all, it's pretty easy to achieve the look so you don't have to shell out a huge amount of money. This pretty and cosy house in Rayong, Thailand is the perfect example of a Muji style house and it's known as Little House Pecan, which is a project from Little House Development.
Exterior Area: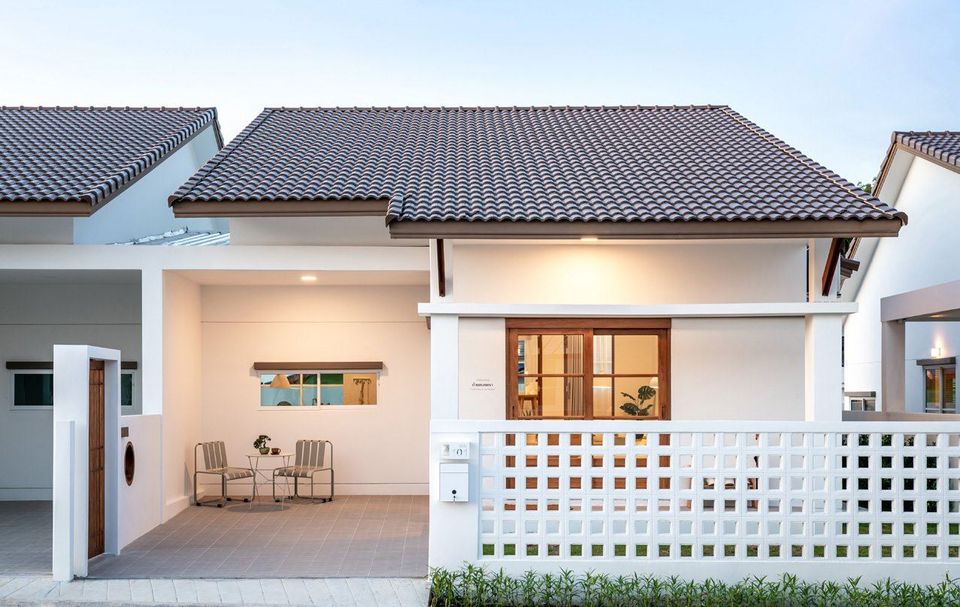 Interior Area: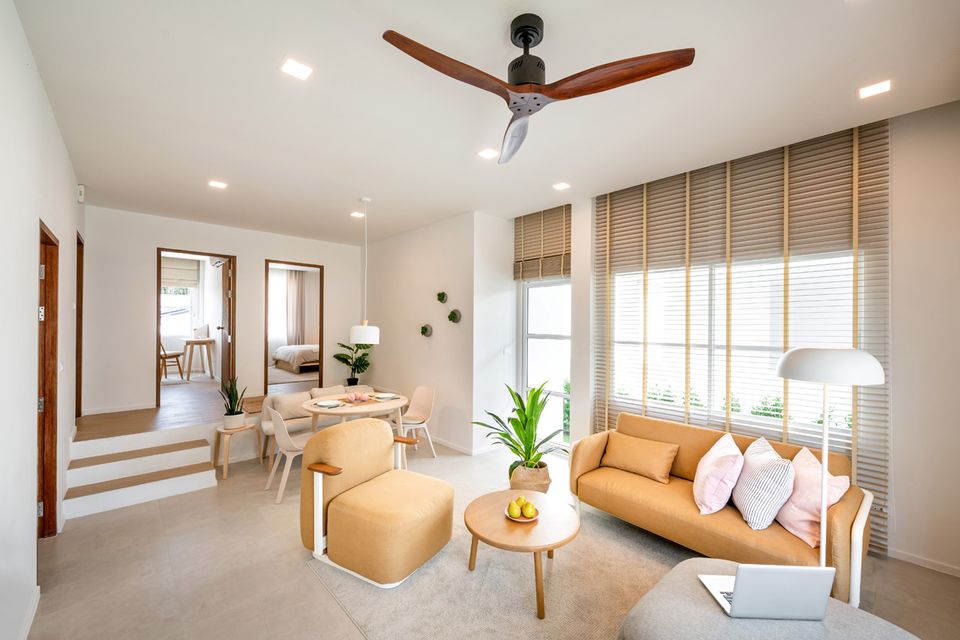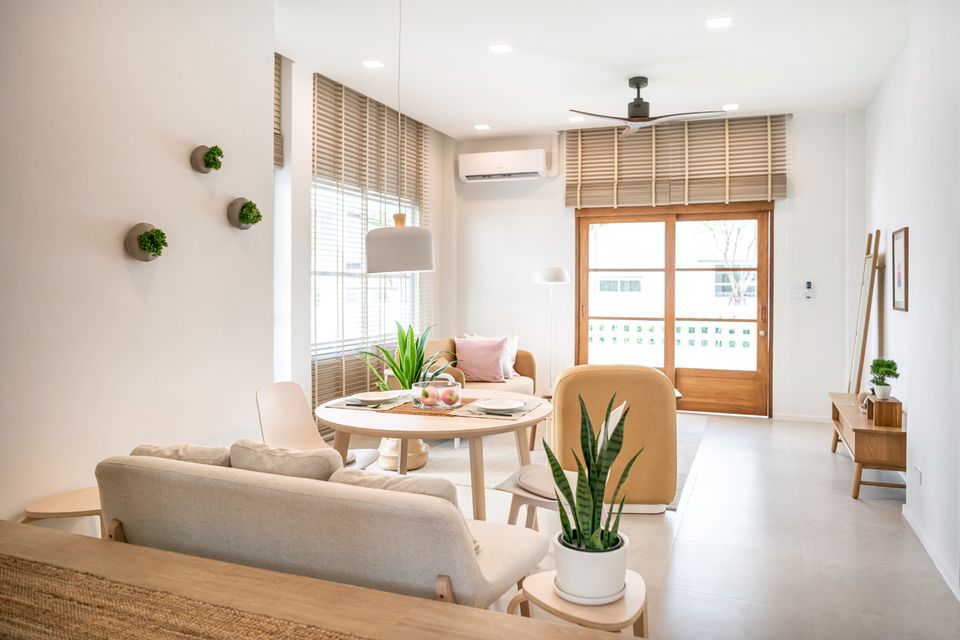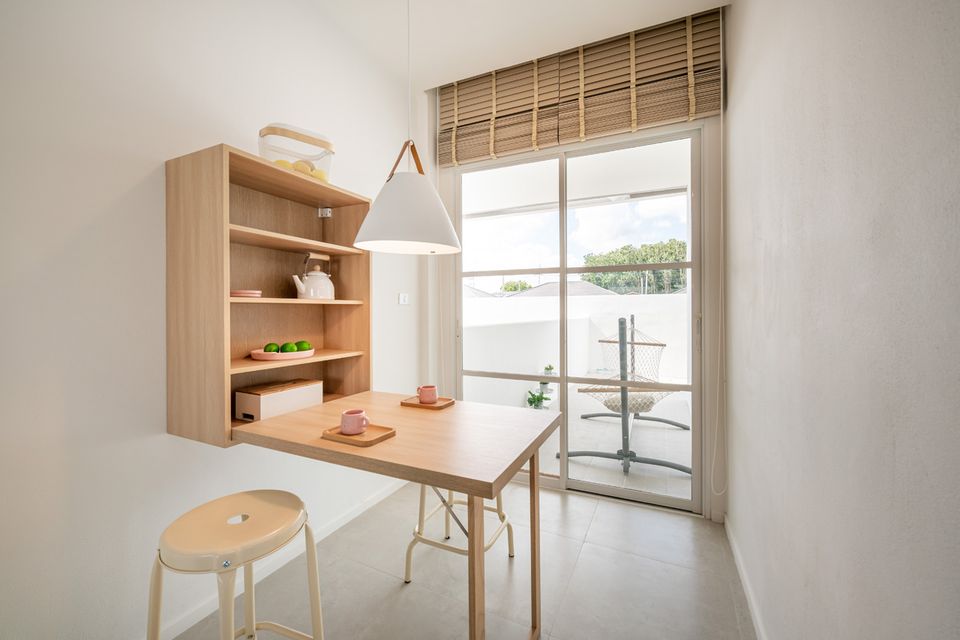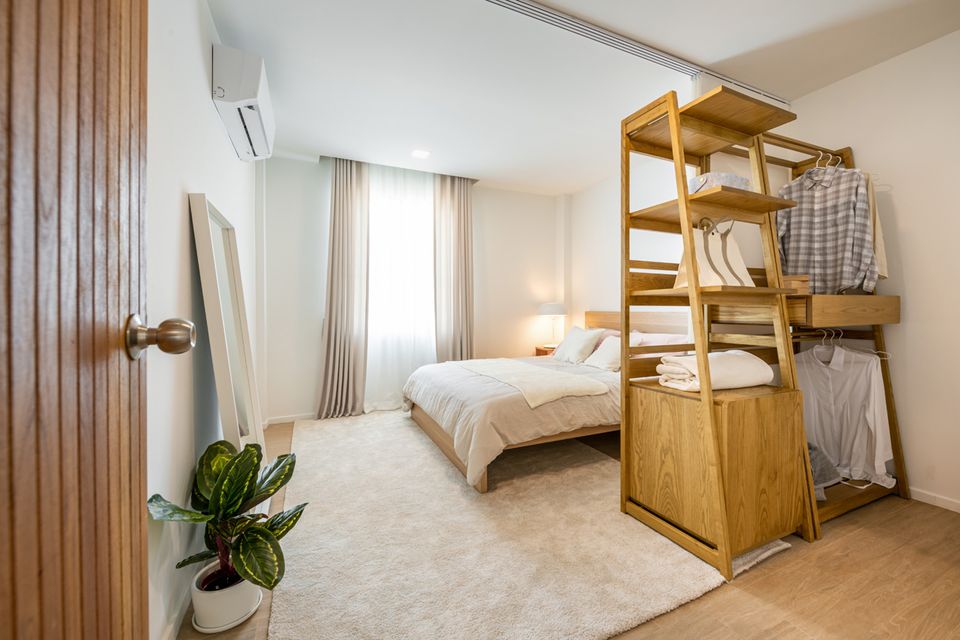 It's a Japanese style single-storey house that has two bedrooms and two bathrooms. The facade of the house is white and surrounded by manicured lawns. Wooden framed doors and windows add some colour to the front which complements the roof. There's even space for some outdoor furniture where you can relax on the porch.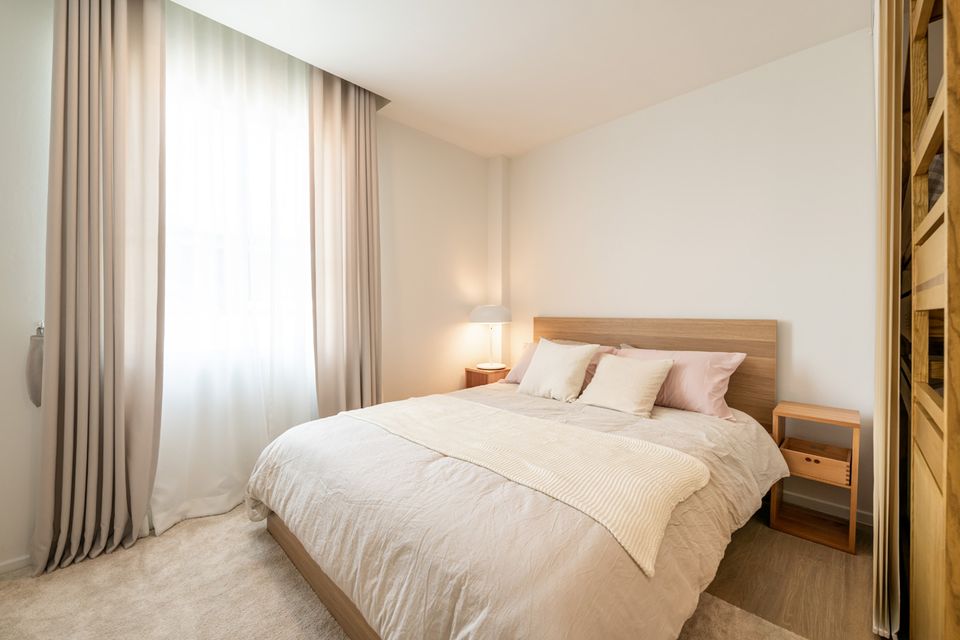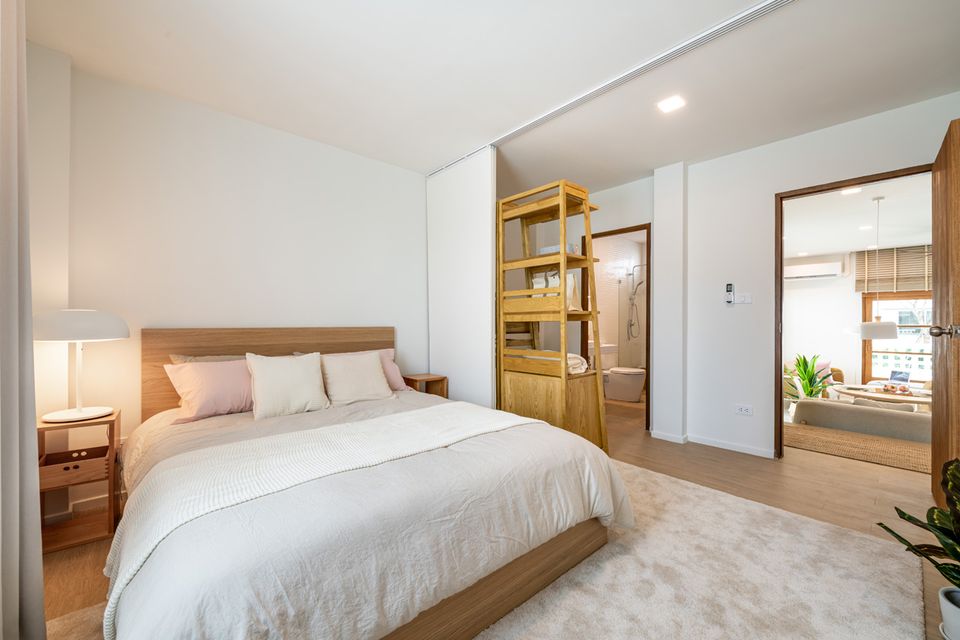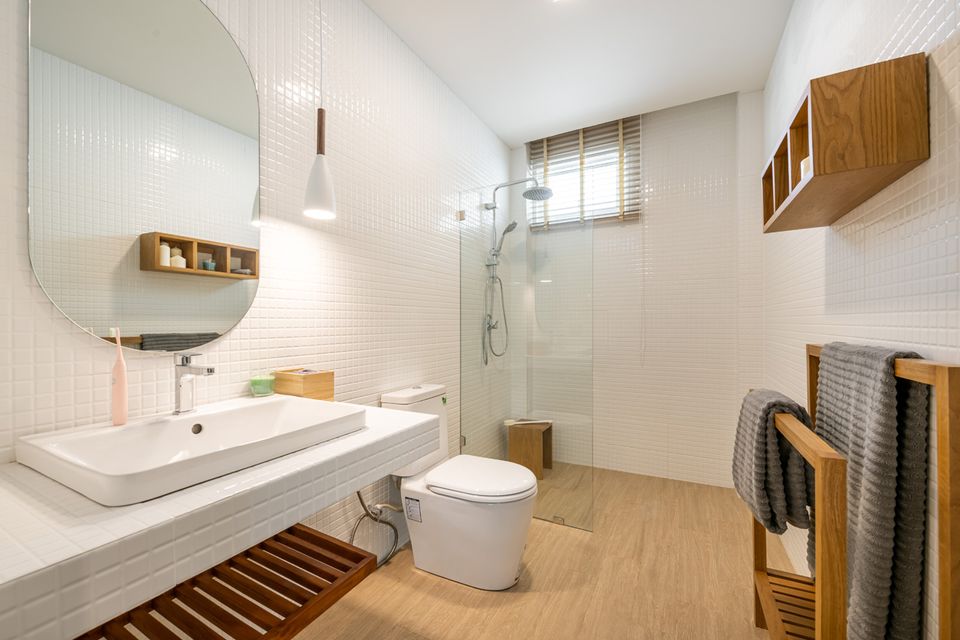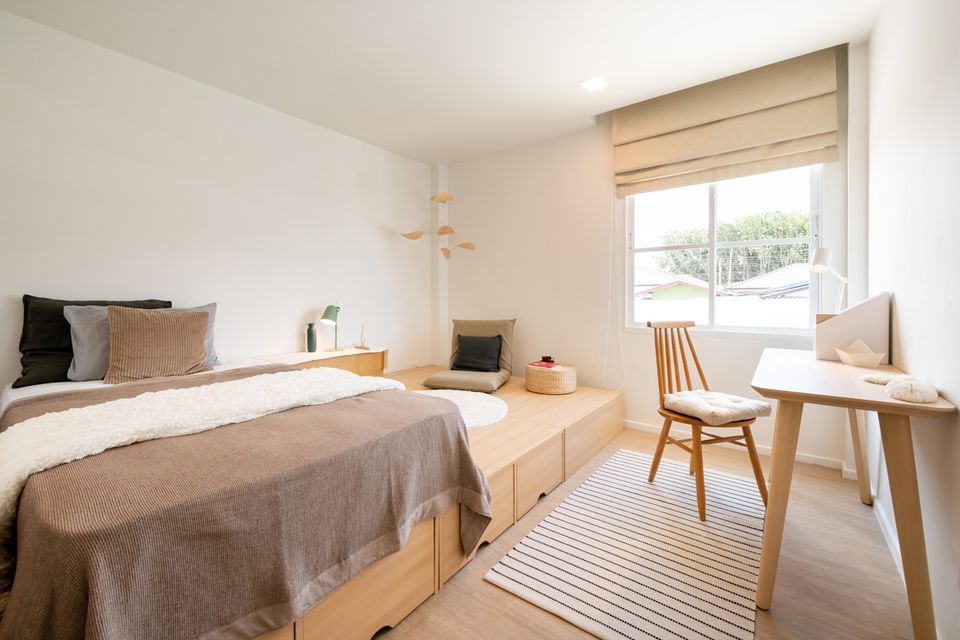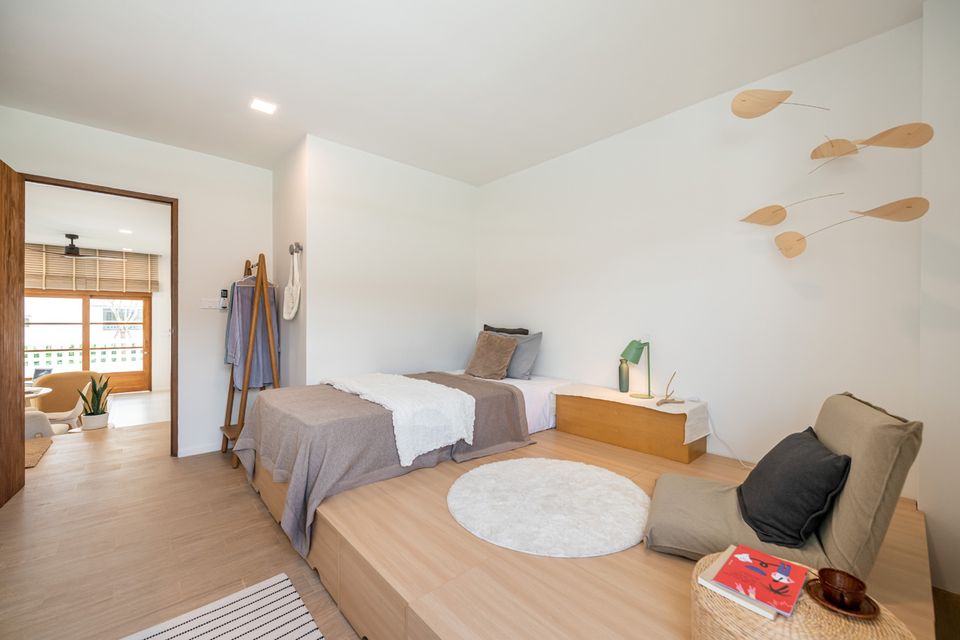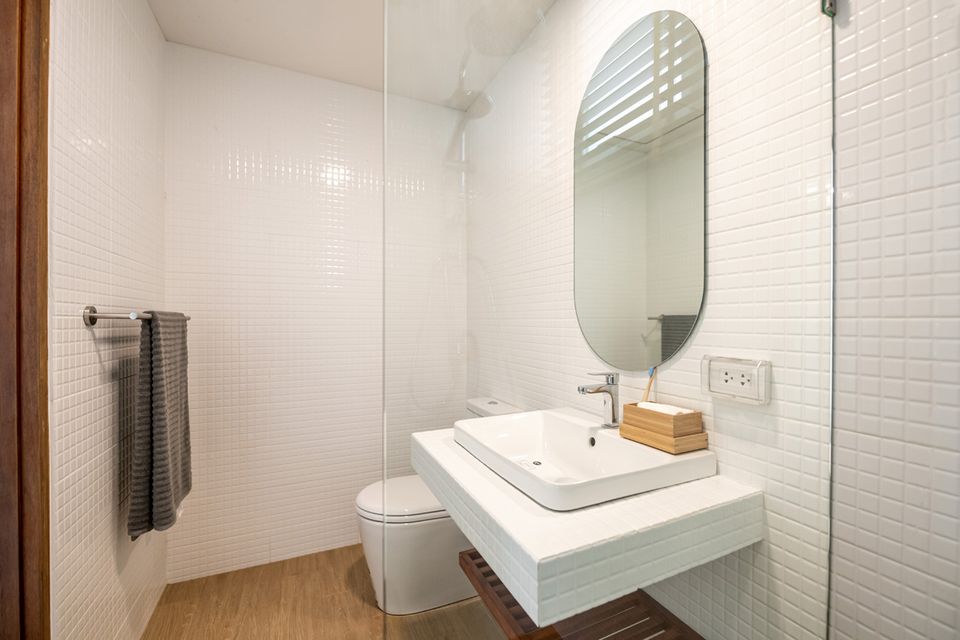 Inside the home, everything is done in the same colour palette. Lots of white and wooden elements are used while warm neutrals keep the place looking cosy. The living room and dining area is open plan, with the sofa acting as a divider of the functioning spaces. Most of the furniture is made of wood that matches well together. The smooth, sleek fan is also made of wood, adding a cohesive touch to the home.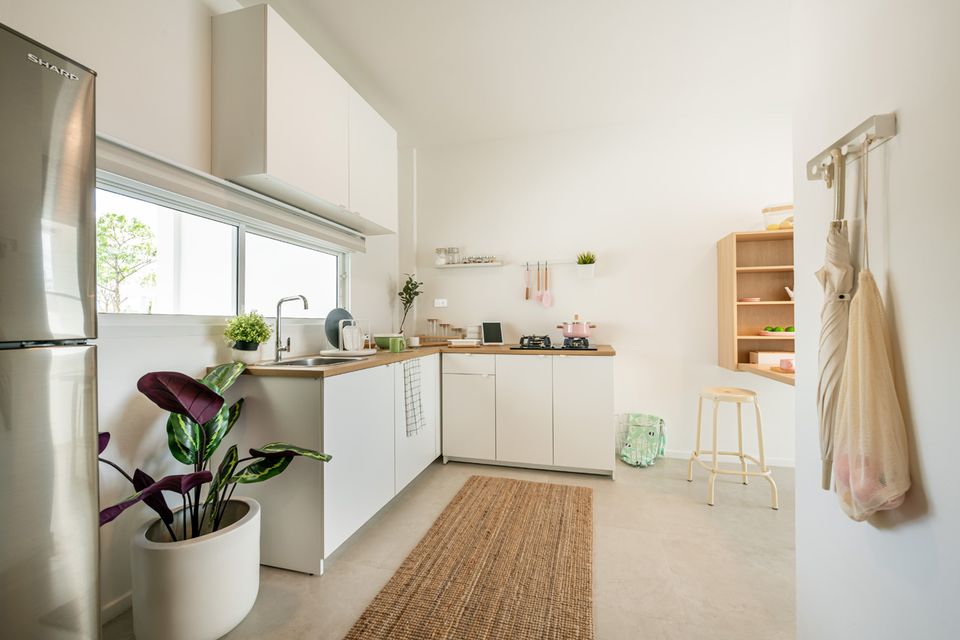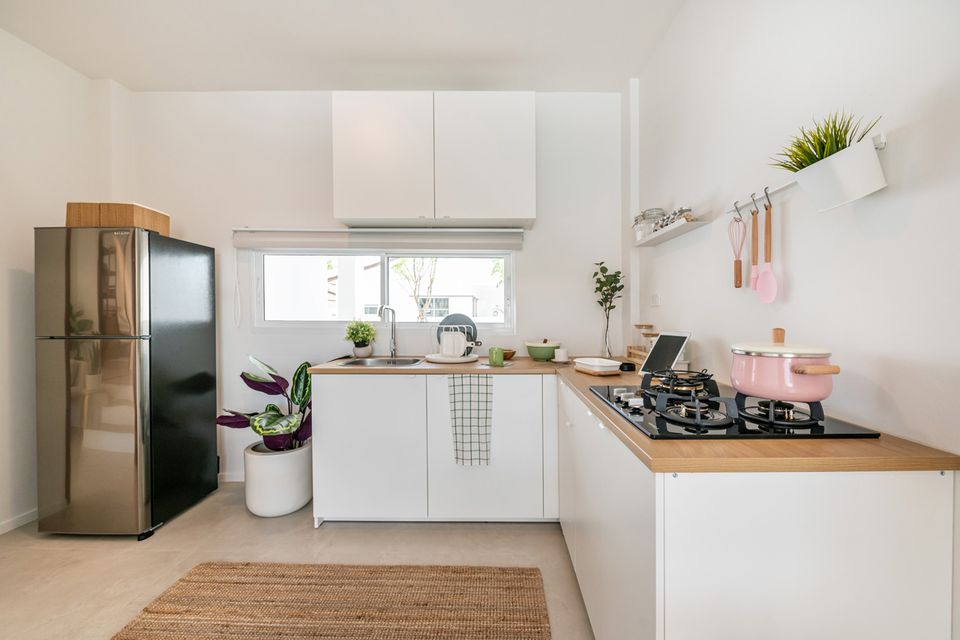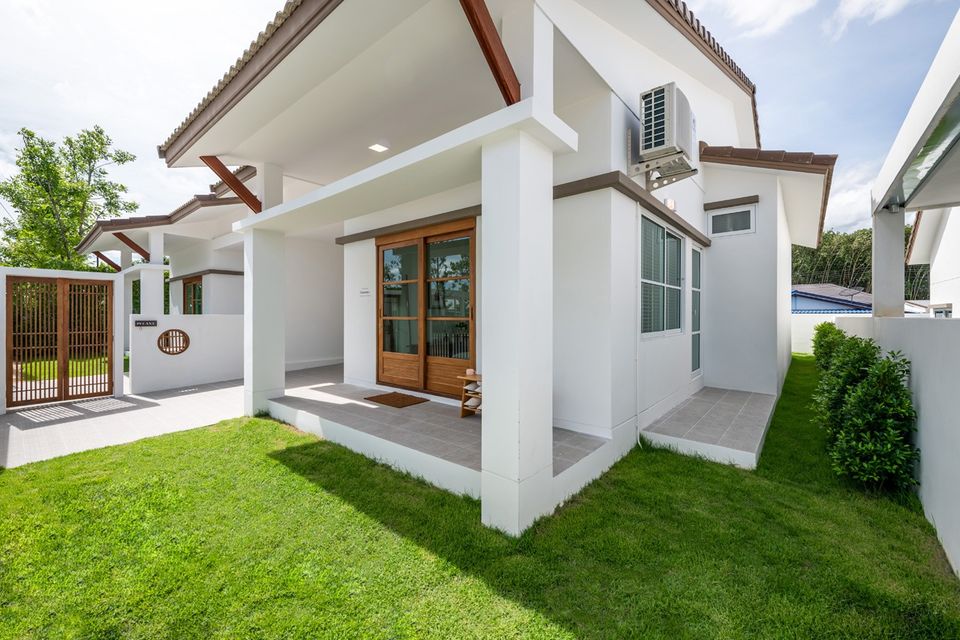 Verdant plants in minimalist white pots are placed strategically around the home to liven up the atmosphere. The kitchen can be accessed through wooden sliding doors and there is another set of glass doors at the back of the kitchen where you can exit to the side yard. The kitchen's decor follows the same Muji style and palette outside which looks very clean and warm.
One of the cosy bedrooms used a platform bed that doubles as storage space while the other bedroom also uses a similar style.
Overall, the whole house is very elegant yet approachable thanks to the use of white and wood with neutrals thrown in to break up the monotony.