In a row of houses that are adapted to a Mediterranean style; the DL House by DP+HS Architects in Jakarta, Indonesia is modelled differently which leans towards a more natural and tropical modern atmosphere. Designed by renowned architects Don Pieto & Henny Suwardi of DP+HS Architects, they dreamed up this house for a young couple with plans for expanding their family in the future.
Exterior Area:
(DL House by DP+HS Architects)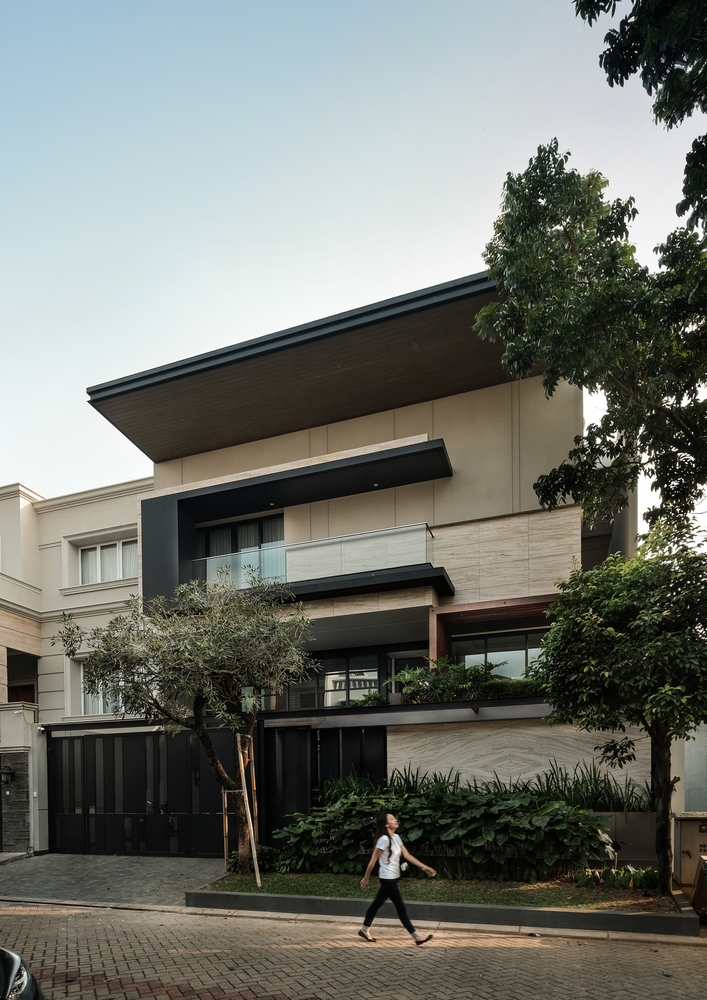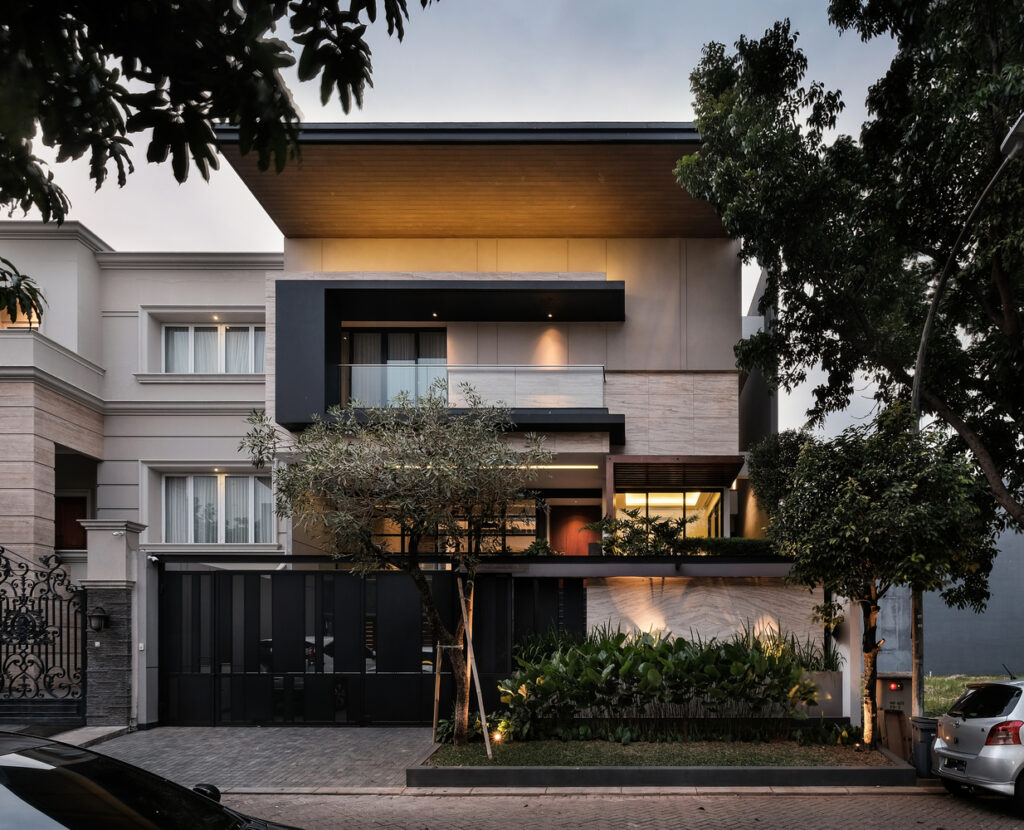 Living Room Area:
(DL House by DP+HS Architects)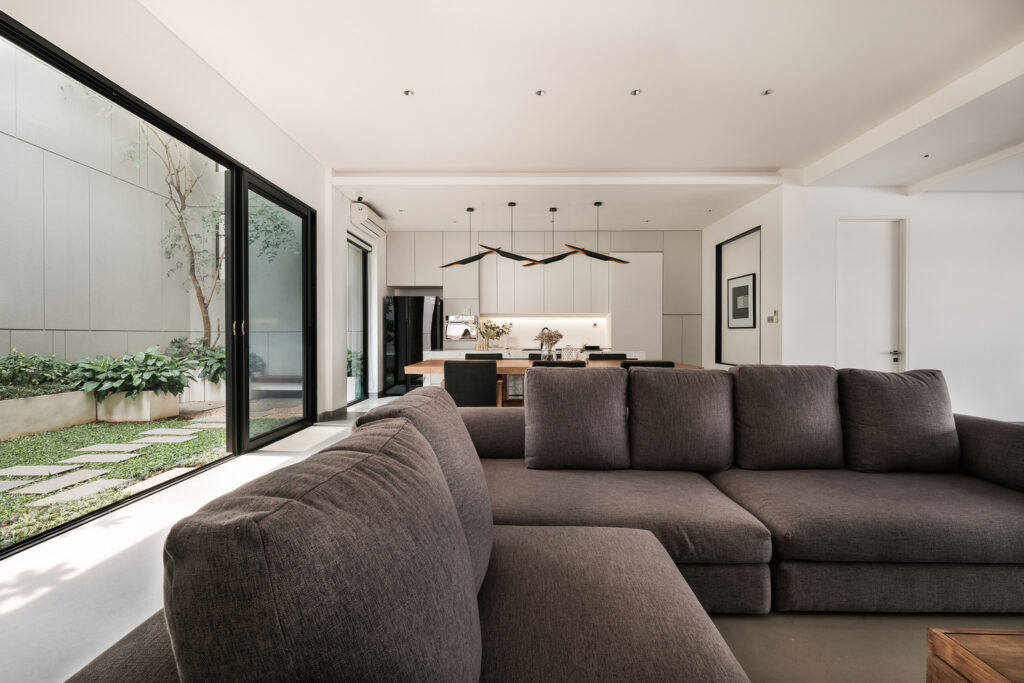 Since the owners didn't want to the house to be a closed space; the designers decided to blend the inside and outside together into a seamless flow so that the spaces are more open. They had the idea to create a home where the residents can live in harmony with nature; while still being able to enjoy the ample contemporary amenities available.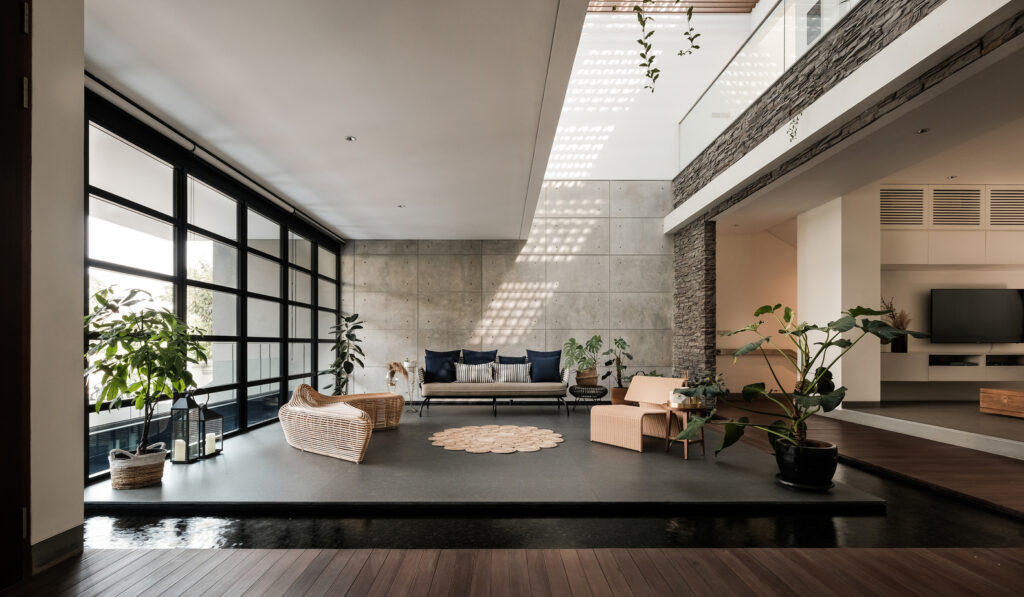 Kitchen Room Area:
(DL House by DP+HS Architects)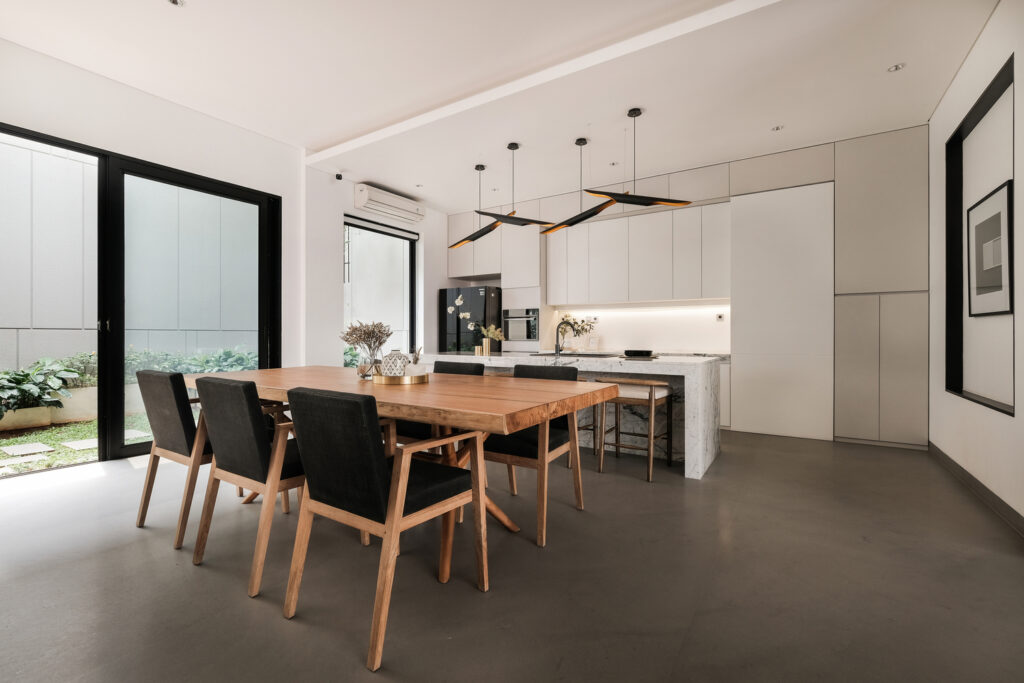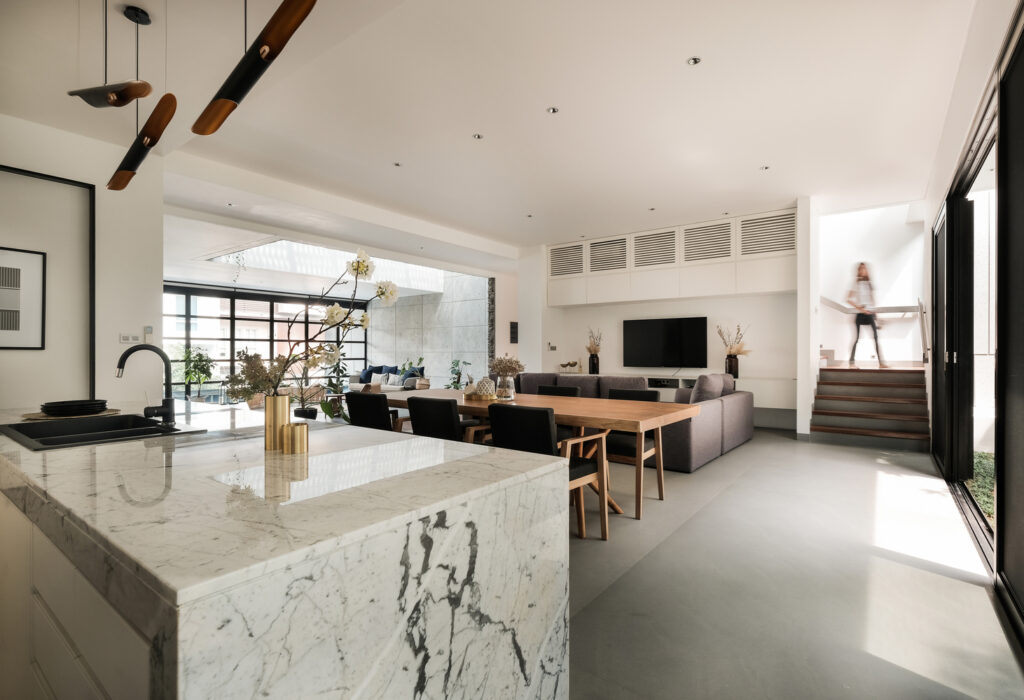 Hence, the house was divided into three levels, with the first level being the garage and a service area which is not somewhere that guests would normally venture into. The second level is more exposed and open and consists of public areas such as the living space.
Hallway Area: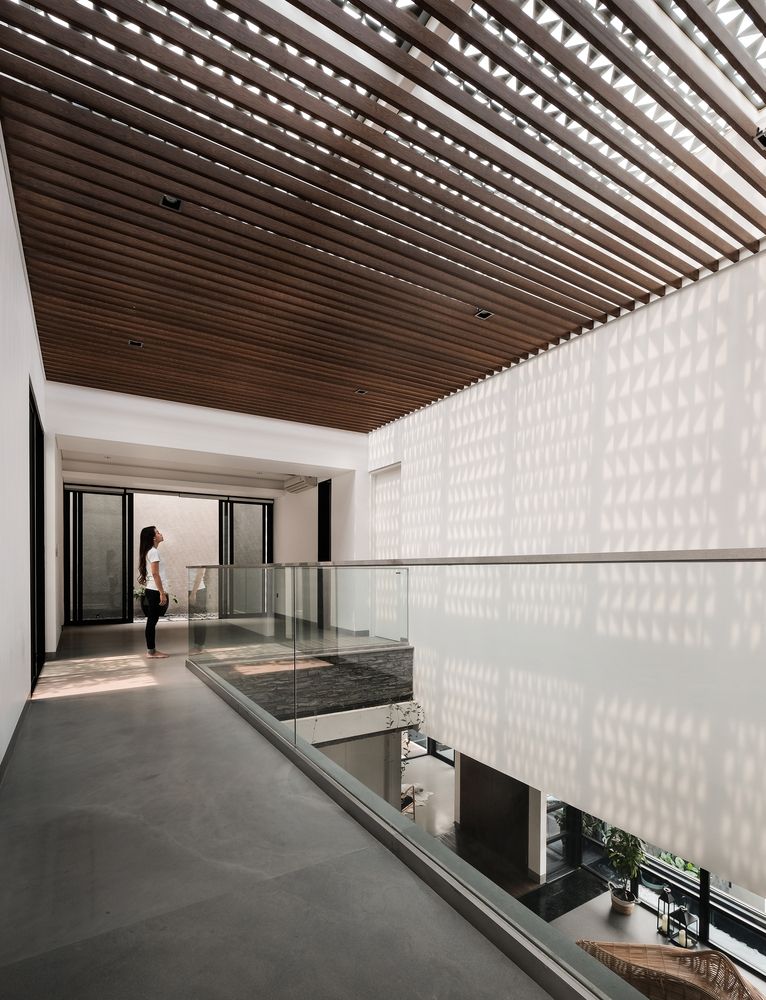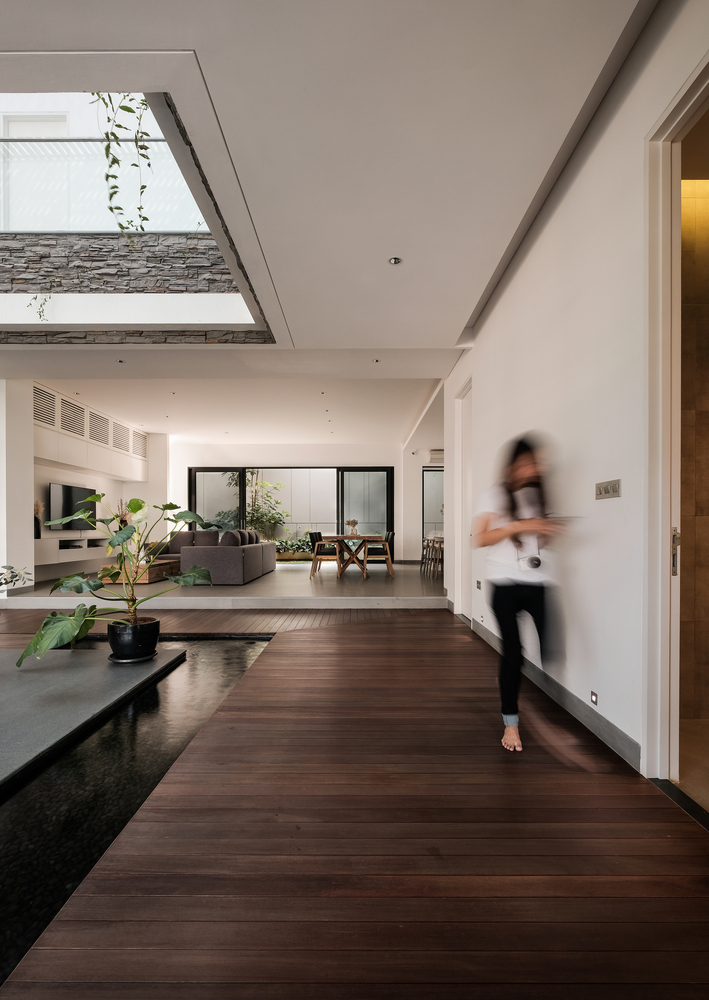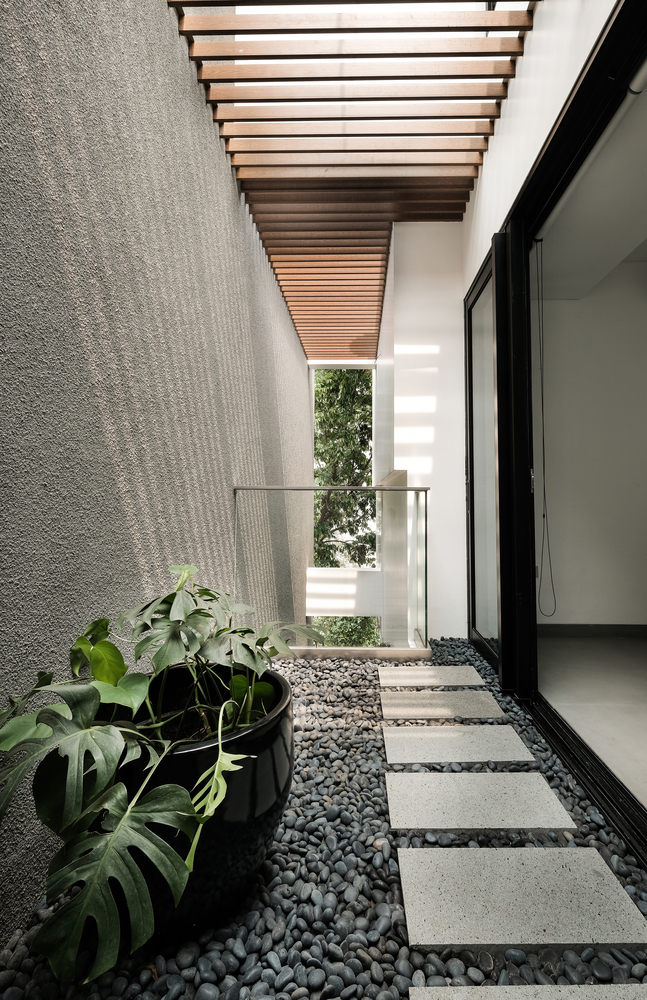 The architects decided to create a large void in the middle of the open living space; as the owners wanted more nature in the home which also helps to create visual and verbal connection inside the house. The void is a laminated glass skylight covered with double layer screens; so the house remains cool and airy while around the island in the living space, there is a shallow pond that's simply gorgeous.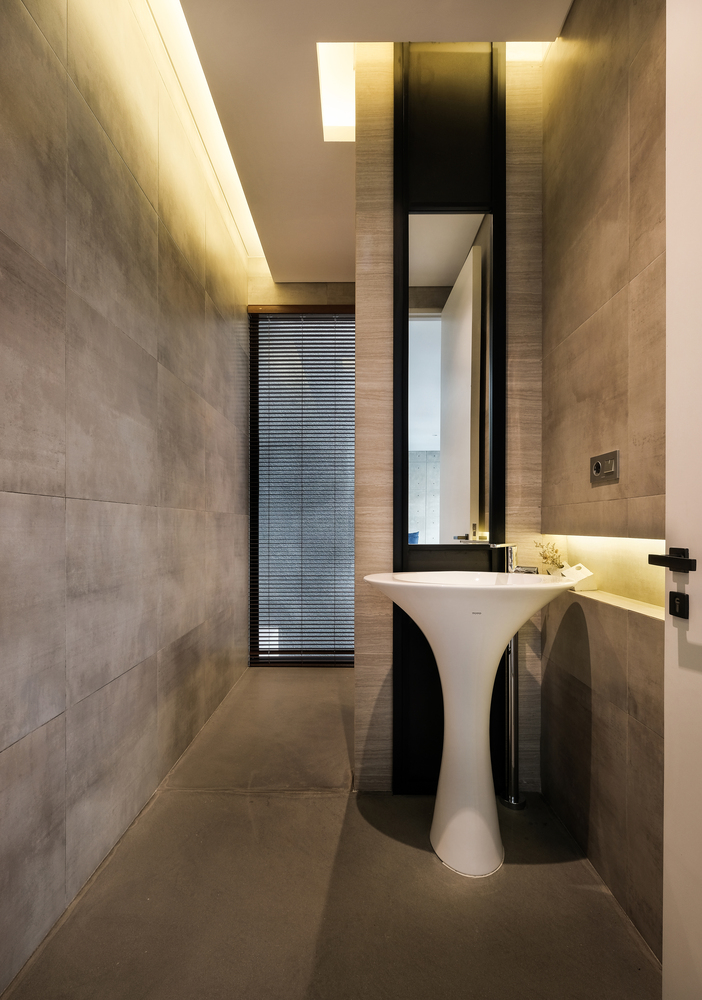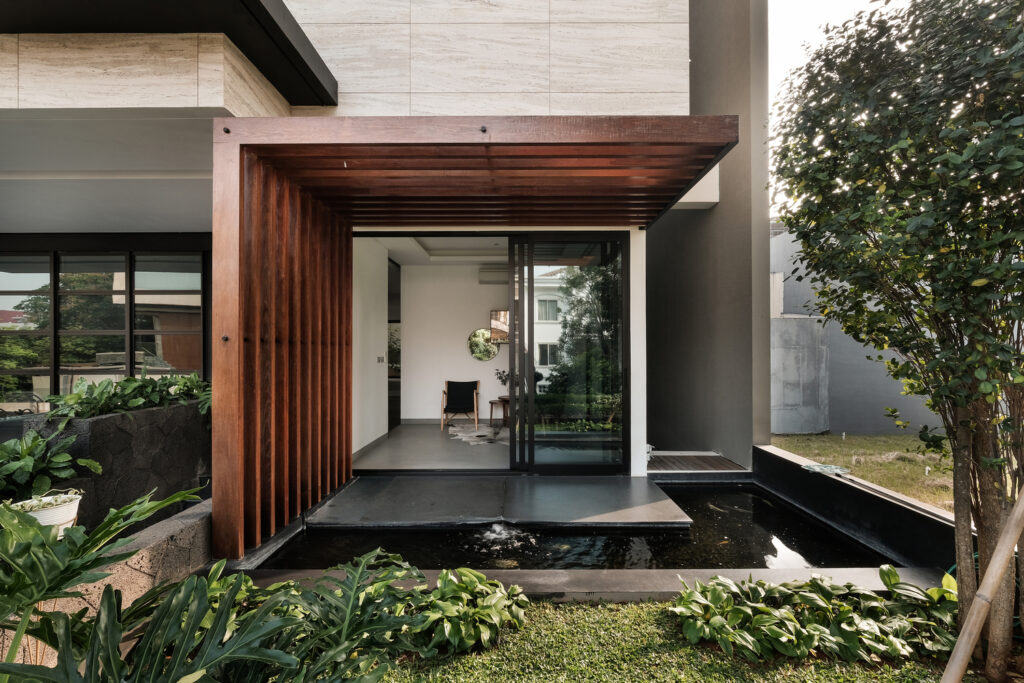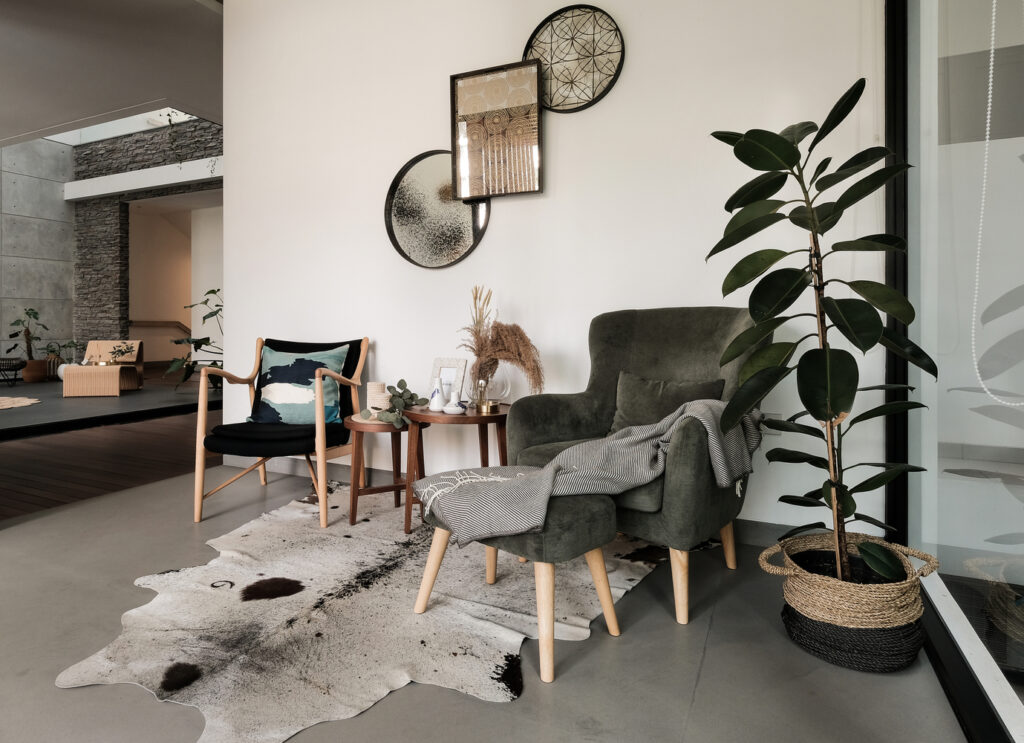 Finally, on the third floor, the private areas are tucked away here. The master bedroom and children's bedrooms ready for use are located here; including a cosy upper living room for the family to gather. The colour palette used for the entire house mostly contains earthy colours; combined with a strong black and toned down with different textures and plenty of fresh green plants dotted around. Everything is very relaxed and casual but still looks stylish and classic with natural elements being used for the decor.
All images are taken from DP+HS Architects' website unless otherwise stated.
Interested for more amazing house designs? Check out our collection of house design articles now.