The living room is usually the first space that your guests will see when they enter your home so you definitely want to make it look warm and inviting. One of the most important aspects is the flooring solution and tiles are a good choice because there are so many different types and designs available. Get your inspiration here for gorgeous tiles.
1. Dynamic Striped Tiles
Striped tiles make a powerful statement and if you don't want the floor to overpower the whole room then creating a designated space mimicking a rug for your couch and tables is a great idea. Keep the surrounding tiles a neutral colour so that your striped tiles will stand out.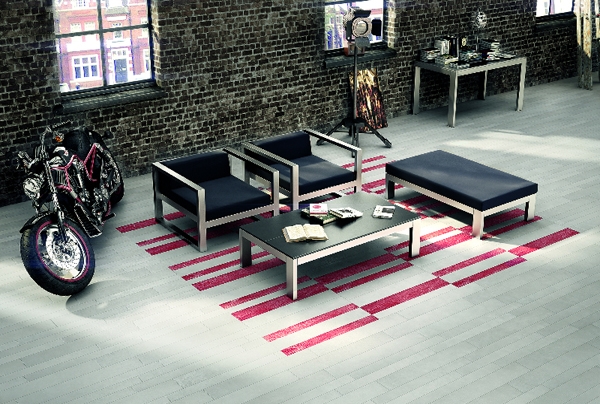 2. Glossy Sand Tiles
Glossy tiles naturally make the living room look more grand and luxurious especially if you choose a neutral colour like sand. With the addition of elegant furniture, your living room is bound to look sophisticated.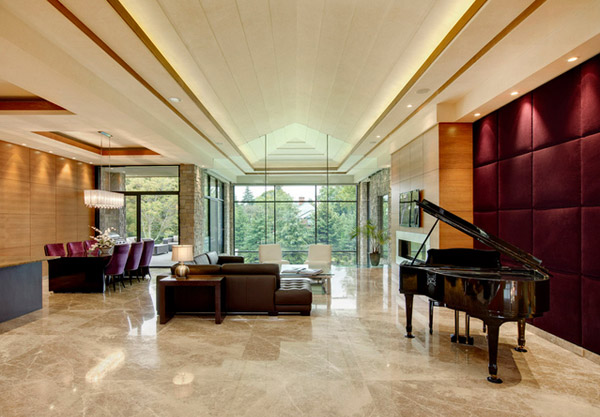 3. Black Floor Tiles
In a room that is dominated by the colour white, choosing a contrasting colour will make the room look much more interesting. It also adds character to what would look like a rather bland room.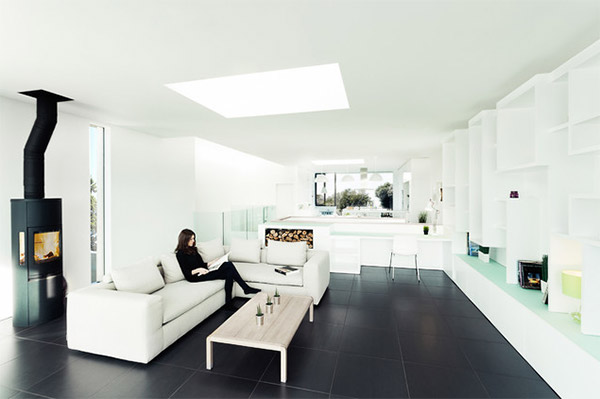 4. Faux Wood Tiles
Love the look of a wooden floor but don't like the hassle that comes with it? You can now have the best of both worlds with tiles that mimic the look of a wooden floor and looks exactly like a real wooden floor.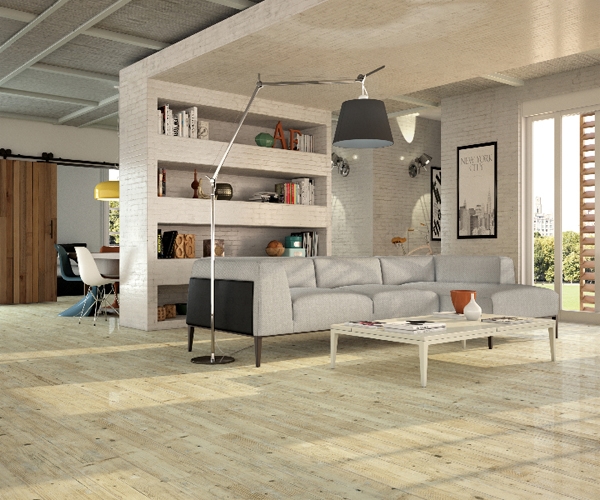 5. Honeycomb Tiles
Break away from the same old square or rectangle tiles by using these interesting yet gorgeous tiles. It can create a sophisticated and modern look for your living room.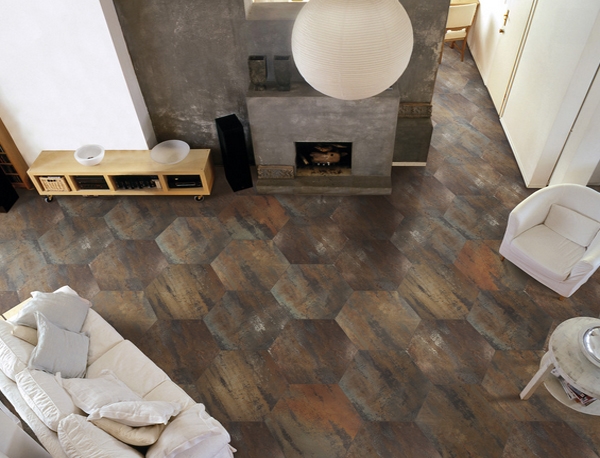 6. Patterned Tiles
Tiles have a vast range of colours to choose from and if you want to create a particularly outstanding living room you can go for unusual designs for a warm and inviting space. Just keep the rest of your furniture simple and let your floor be the focal point.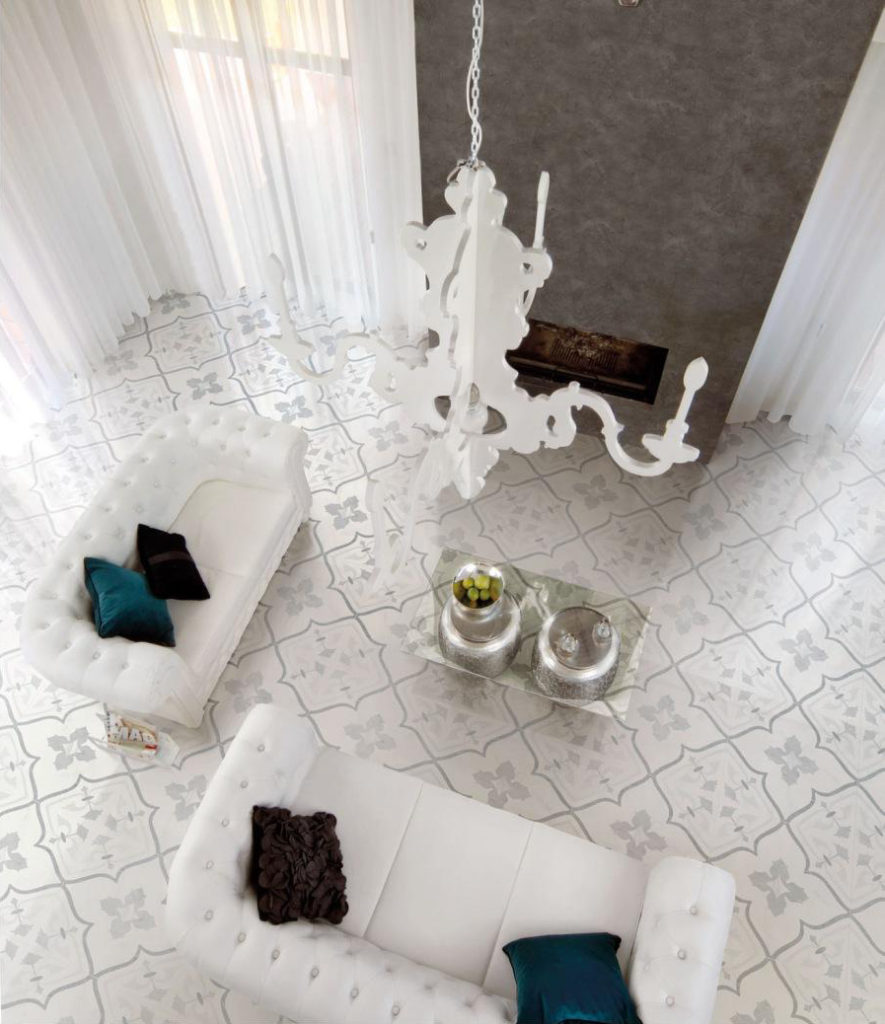 7. Victorian Inspired Tiles
For a beautiful, vintage look, these tiles painted with a Victorian style motif is the perfect fit. It is also versatile and can be paired with a modern looking living room.
8. Chequered Tiles
Combining both black and white tiles to create an eye-catching chequered pattern is a bold move that pays off. It makes your living room look more striking and fascinating.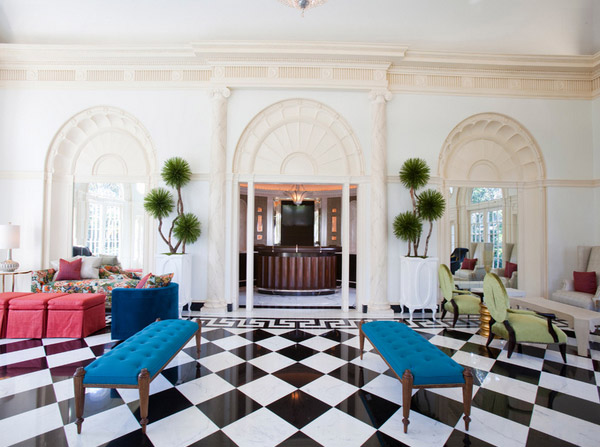 9. Clay Inspired Tiles
The warmness of clay and its colour can really make a stark room look more homey and inviting especially when you pair it with some modern looking furniture to keep it from looking too rustic.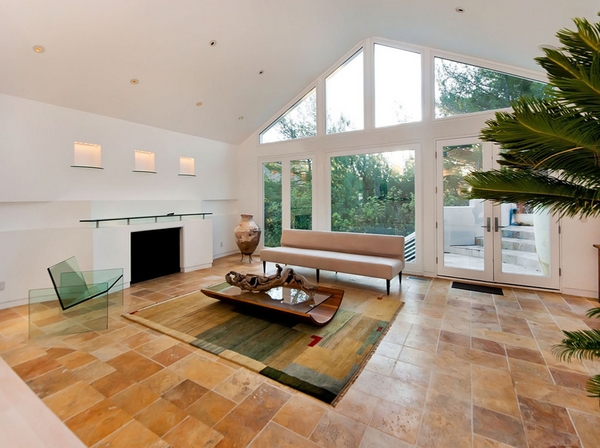 10. Gleaming Beige Tiles
In keeping with a neutral coloured home, these glossy tiles in a light beige colour will make the space look clean and airy. Besides, a light coloured tile also makes it look much brighter as the gleam helps reflect light.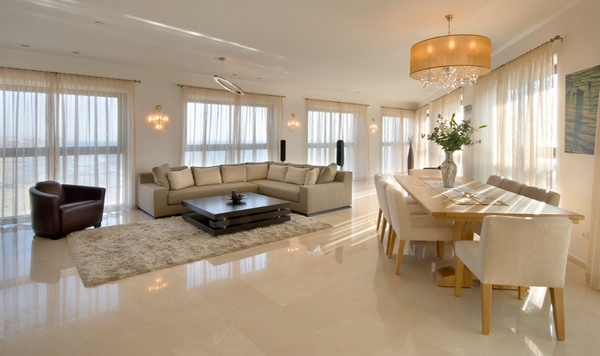 11. Moroccan Style Tiles
These exotic looking tiles will really spice up any boring space and is an immediate attention grabber. Not only does it add personality to your living room, it is especially captivating to look at.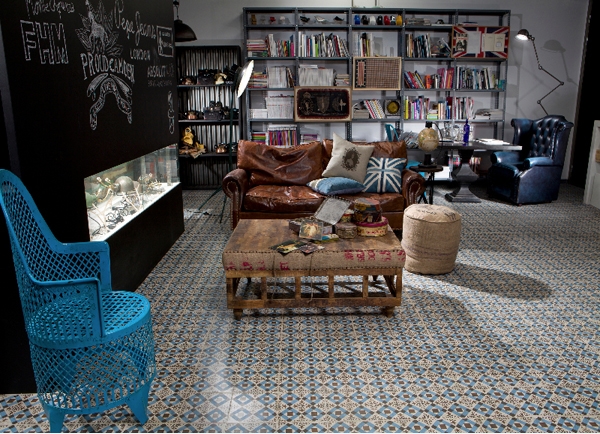 12. Concrete Gray Tiles
Adding concrete gorgeous tiles in your living room keeps with a modern yet industrial theme in the room. It is widely versatile and can be used for almost any kind of colour palette.