In a way, your home office is an extension of both your work life and your home life. As such, having a decor that feels both welcoming while still being practical and businesslike. There are so many different office design ideas that could help you make the most of your office space. Take a look at these inspirational designs for your industrial style home office. 
1. Whitewashed Bricks Office
The whitewashed bricks creates a clean but still industrial look for the ultimate look of your industrial style home office.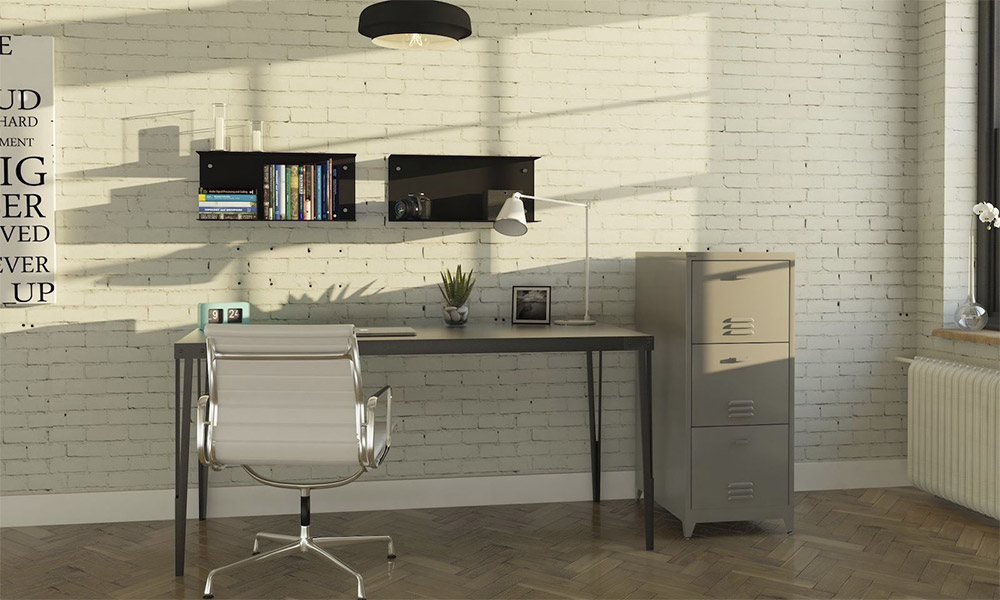 2. Black Iron on Grey Slate
This seemingly plain grey slate decor is very businesslike, and the black painted furniture makes you think of old industrial iron.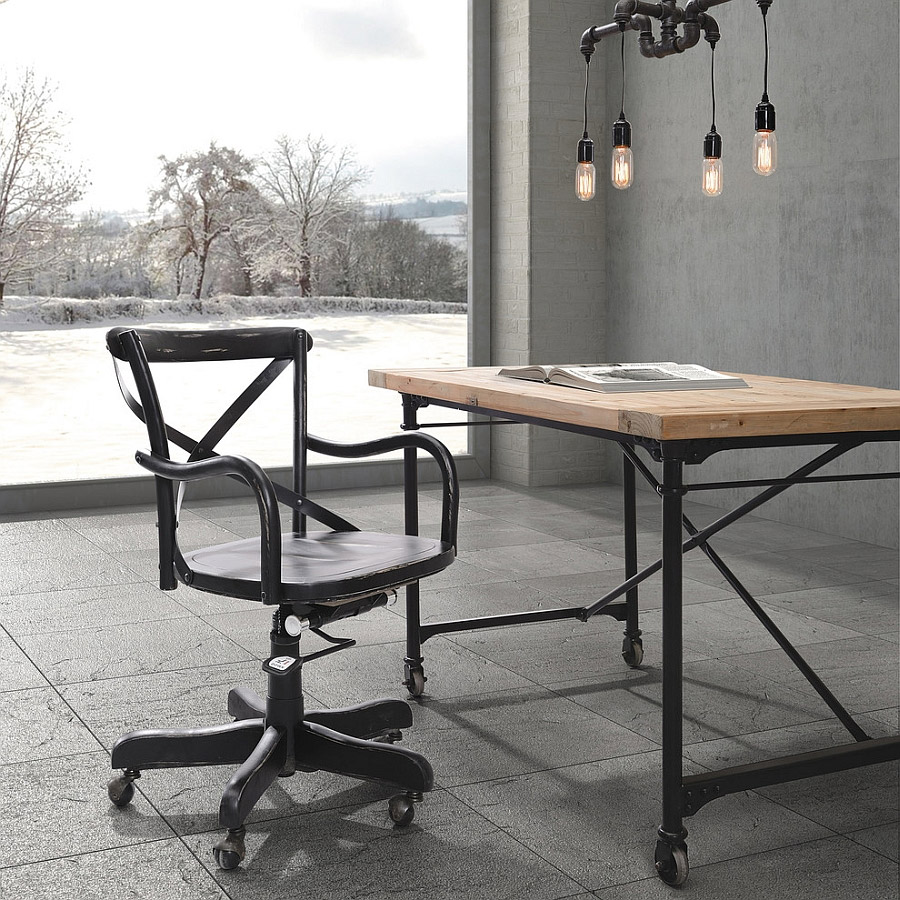 3. Pure White Office With Minimal Furniture
Often you're not doing your heavy lifting at home. You're probably just finishing up some remaining work, or doing some final touches. How about a small wooden table and chair, just enough to do some light work?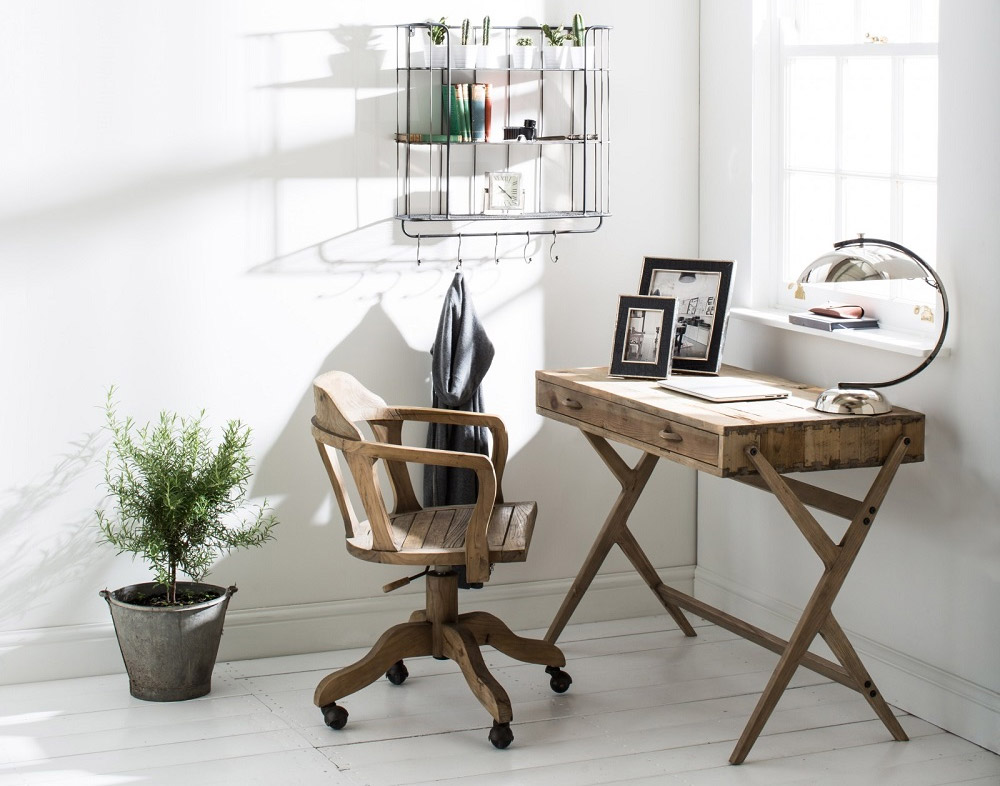 4. Flat Industrial Table With Industrial Wall Theme
Don't worry, that's not a real cargo container. That would be too large for your home office. Still, if you want to get into the mood, especially if you're working for a logistics company, you can commission a large cardboard printout of one to get you in the mood for work, or any other imagery you prefer.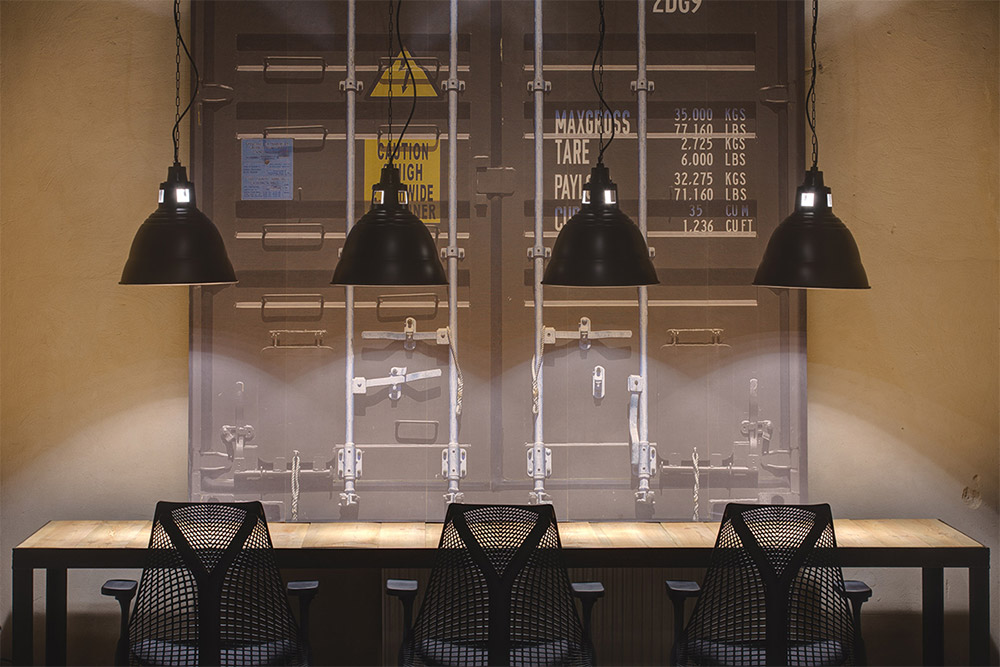 5. Grungy Crate Furniture
It's pretty easy to find old desks or furniture, whether at garage sales or online. The grungier the better, so you can convert them (after some strategic cleaning of course) into 'new' industrial furniture for your office.
6. Full Size Blackboard Panel On the Wall
If your job requires a lot of note-taking or sketching of ideas, a blackboard could be a very useful tool. So why not make it a huge part of a wall where your can visualise your ideas to your heart's content?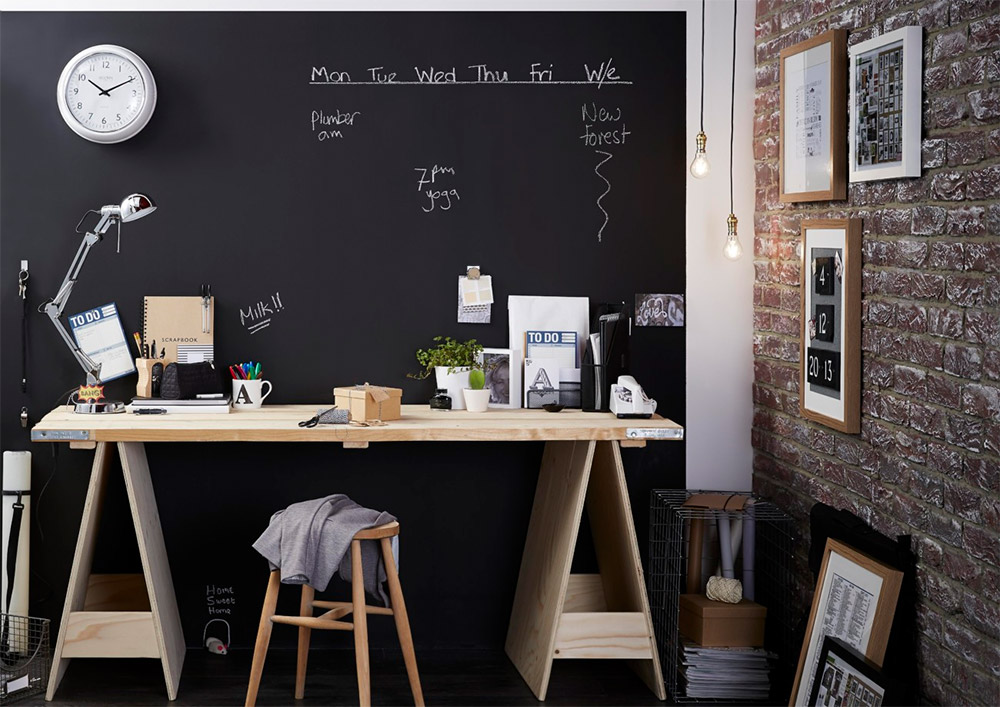 7.
Wood and Brick
The very definition of the industrial style, this exposed red brick with wood and metal furnishings is a beautiful fusion of modern and vintage visuals.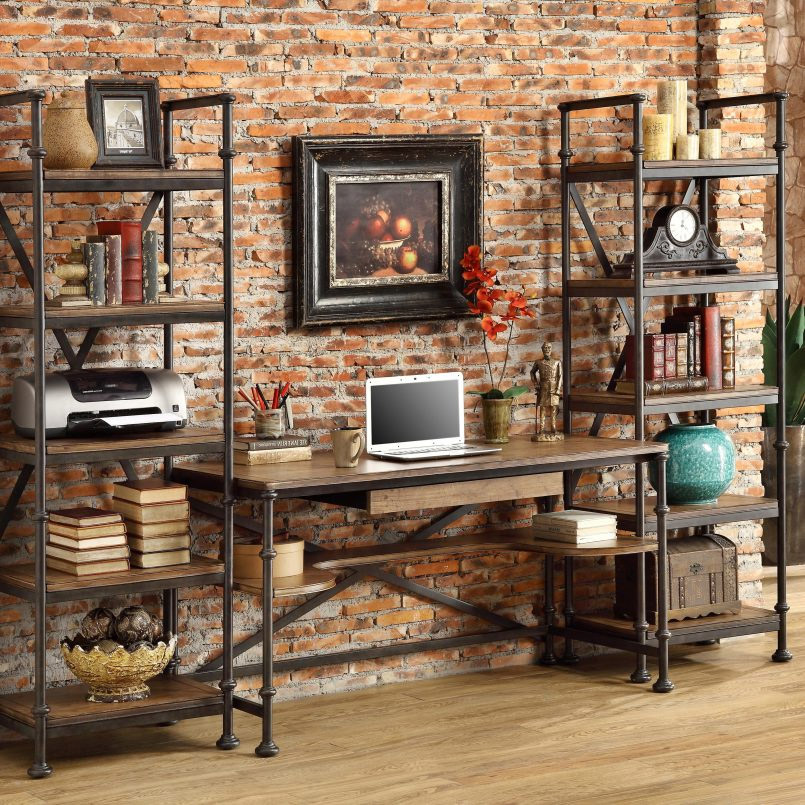 8. This One's For the Artist
Another variation on the blackboard backdrop, but surrounded by concrete, this looks like it would be at home in an Apple store, but with a slightly 'dirtier' industrial twist.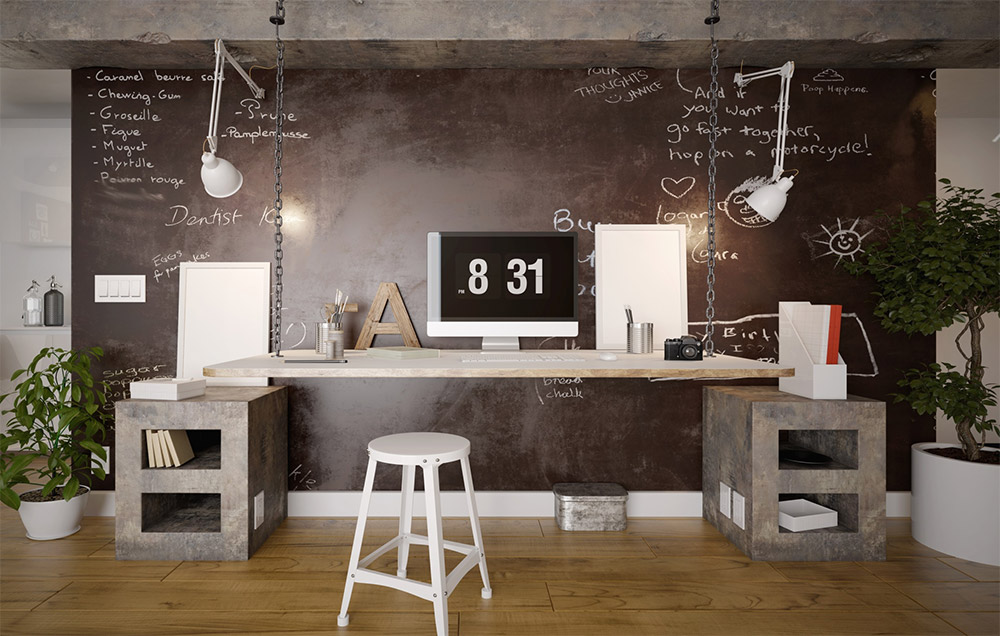 9. Shipping Container Office Space
If you know somewhere you can find a used shipping crate, this is a fun look to pull off. With some work you may even be able to duplicate the look with other material without the hassle of actually transporting a shipping crate into your house.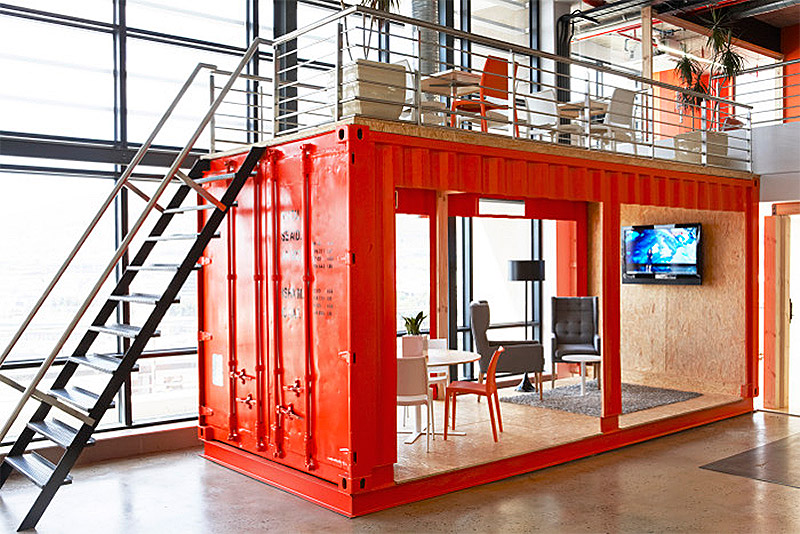 10. Superhero Comics Deco
We all wish we were Captain America or Wonder Woman sometimes don't we? And if you're burning the midnight oil all week finishing up an urgent project, you're practically a superhero already. Get some industrial superhero-themed decoration to inspire you while you work.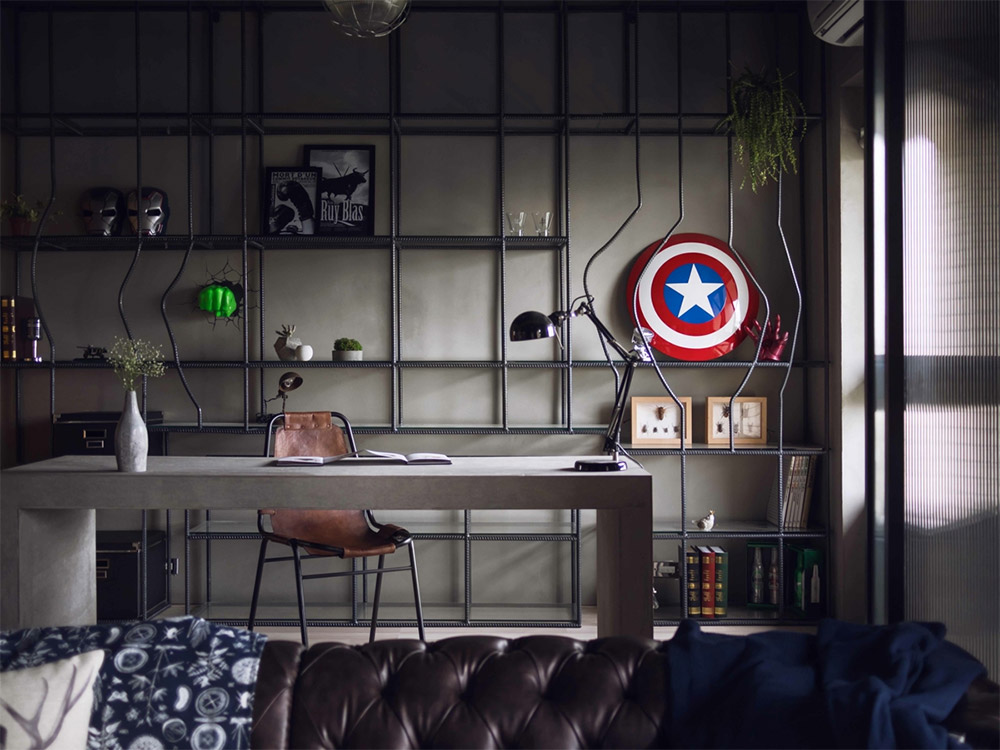 11. Industrial Metal Doors
Possibly the most industrial thing ever, a huge set of sliding metal doors doesn't even need any explaining. When those doors close, you are ready for some work.