Our Asian upbringing usually steers us away from dark colours, especially black. Painting walls white is a usually good idea because light colours help open up spaces and makes the room feel cheerier. However, the other end of the spectrum shouldn't be overlooked as well. Done right, black interiors can instantly add a more grown-up look into the home.
Here are a few tricks to make black work for your home:
1. Make sure there's plenty of natural light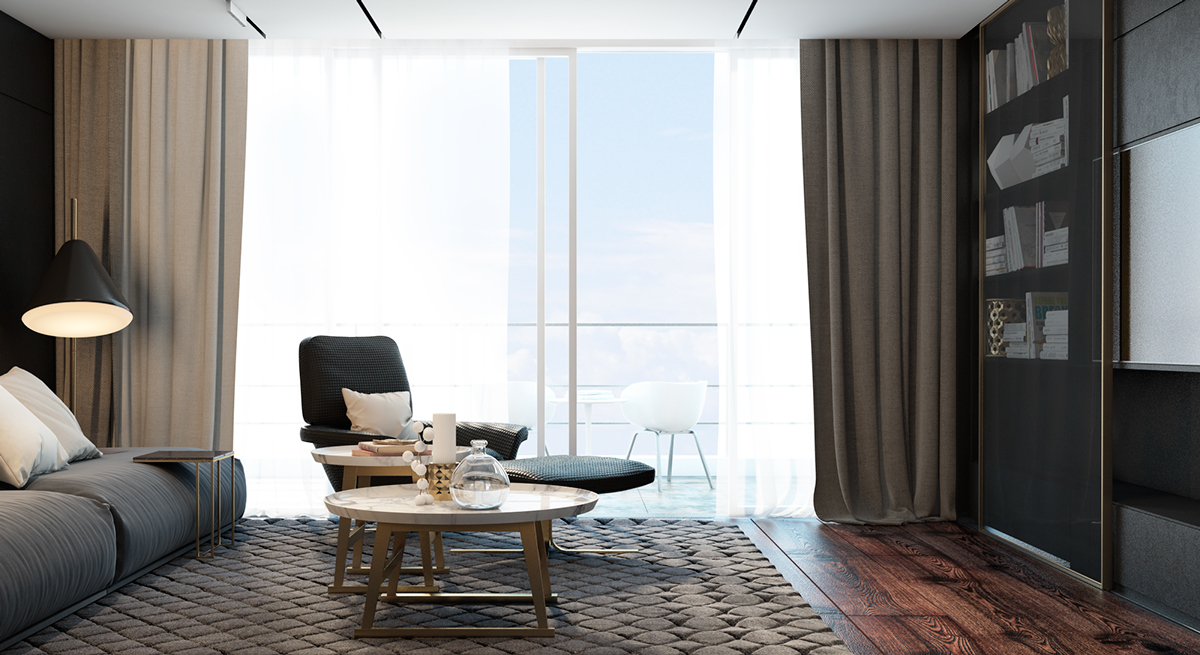 There are people who like everything dark like a vampire or the Victorian era movie sets but most of us want something more 'bright.' To counter this, make sure there is plenty of natural light coming into the room.
2. Utilize a monochromatic colour scheme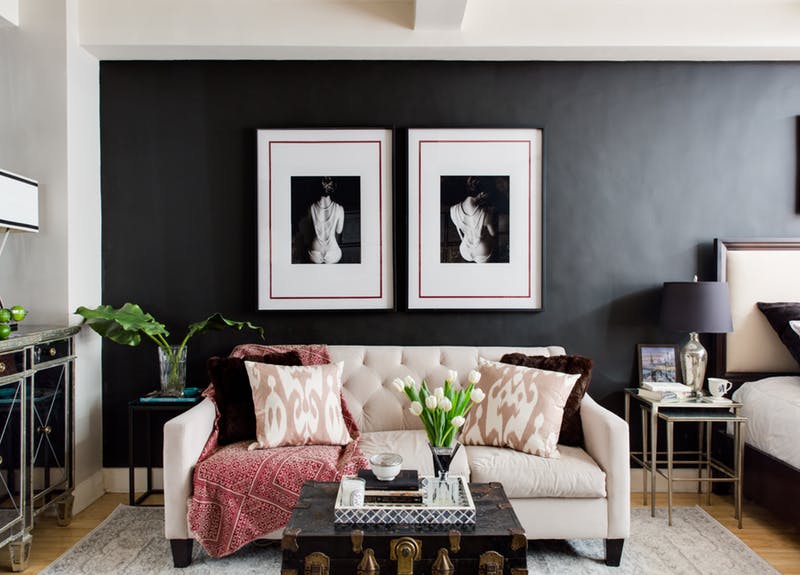 While there are no hard feelings if you want to go all-black in the house, a monochromatic colour scheme can help put the room together for those who are easing into the idea of dark interiors. The monochrome scheme makes the room feel a little lighter and welcoming. It can even look luxe.
3. Start small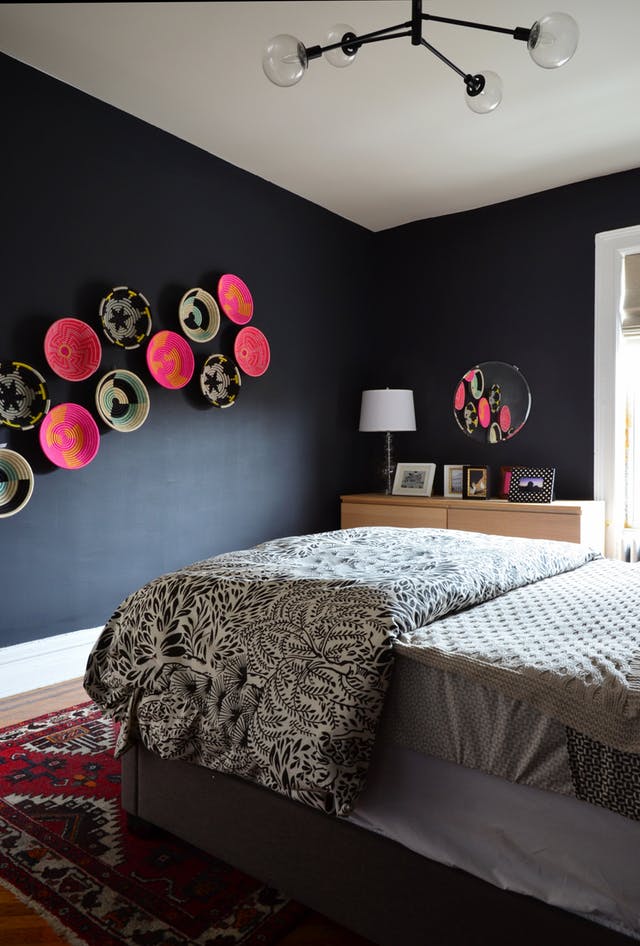 For smaller rooms, try painting just one wall. Doing so brings out the drama without enveloping yourself in darkness. Funnily, just having one black interiors wall actually opens up the space as well due to a nice contrast. If you're still hesitant, pick something smaller and make it an accent such as a door or door frame and paint it black.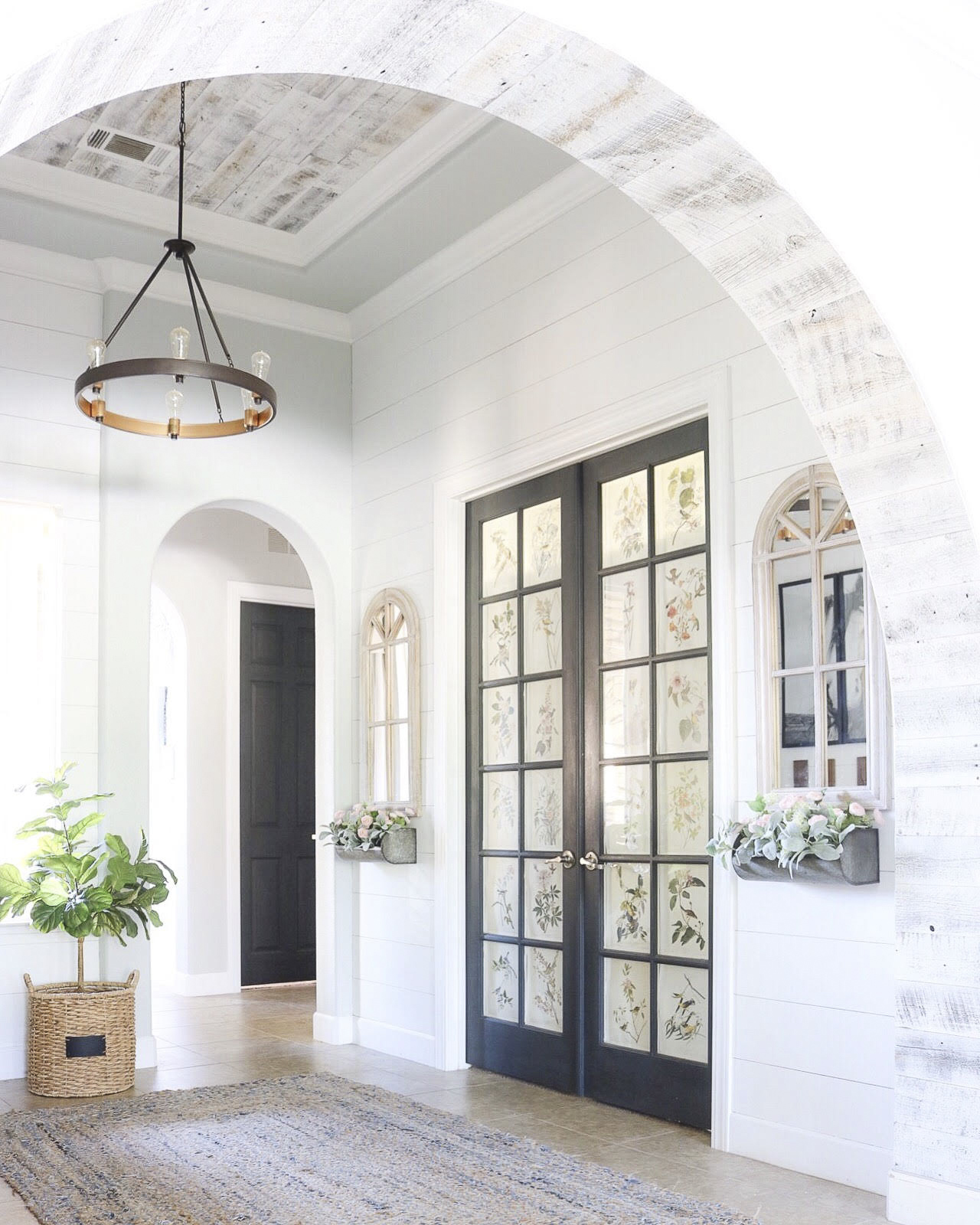 4. Work in high contrast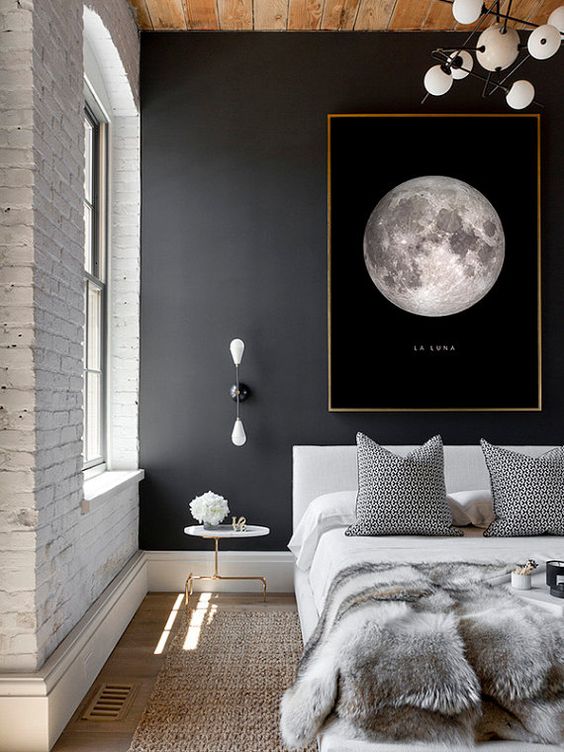 The reason why black is popular in fashion because it matches with everything. The same goes for when black is used for house interiors. To make black walls look really good, make sure the items in the room pop out against the black background. Think lighter coloured furnishing, artwork, floor and accents. As usual to turn up a notch on the glam factor, add metallic accents such as gold frames or coffee table.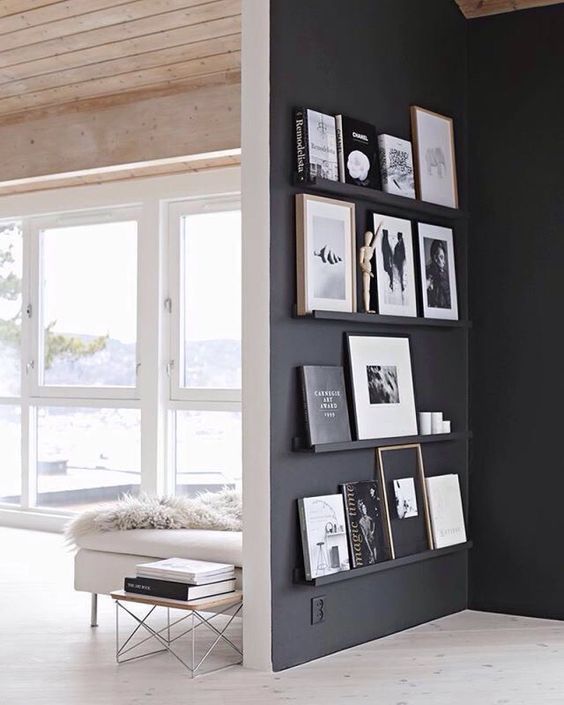 However, it's still fine if dark colours aren't something you'll like because while there are some people who get energized by dark colours, some just can't. Hence, it's important to check with yourself if you are able to live with dark coloured house interiors.