Penny tiles are really cute and easy ways to brighten up your home's decor and make it look really refreshing. They can be used in both contemporary and vintage settings so all you have to do is to find the style and colour you want to start decorating. Get some great ideas on decorating with these tiles below.
1. Cheery Entryway
Your entryway is one of the first things that your guests will see so this perky wall of gorgeous tiles will definitely make anyone feel welcome. Green, blue and white tiles are used to create this quirky pattern.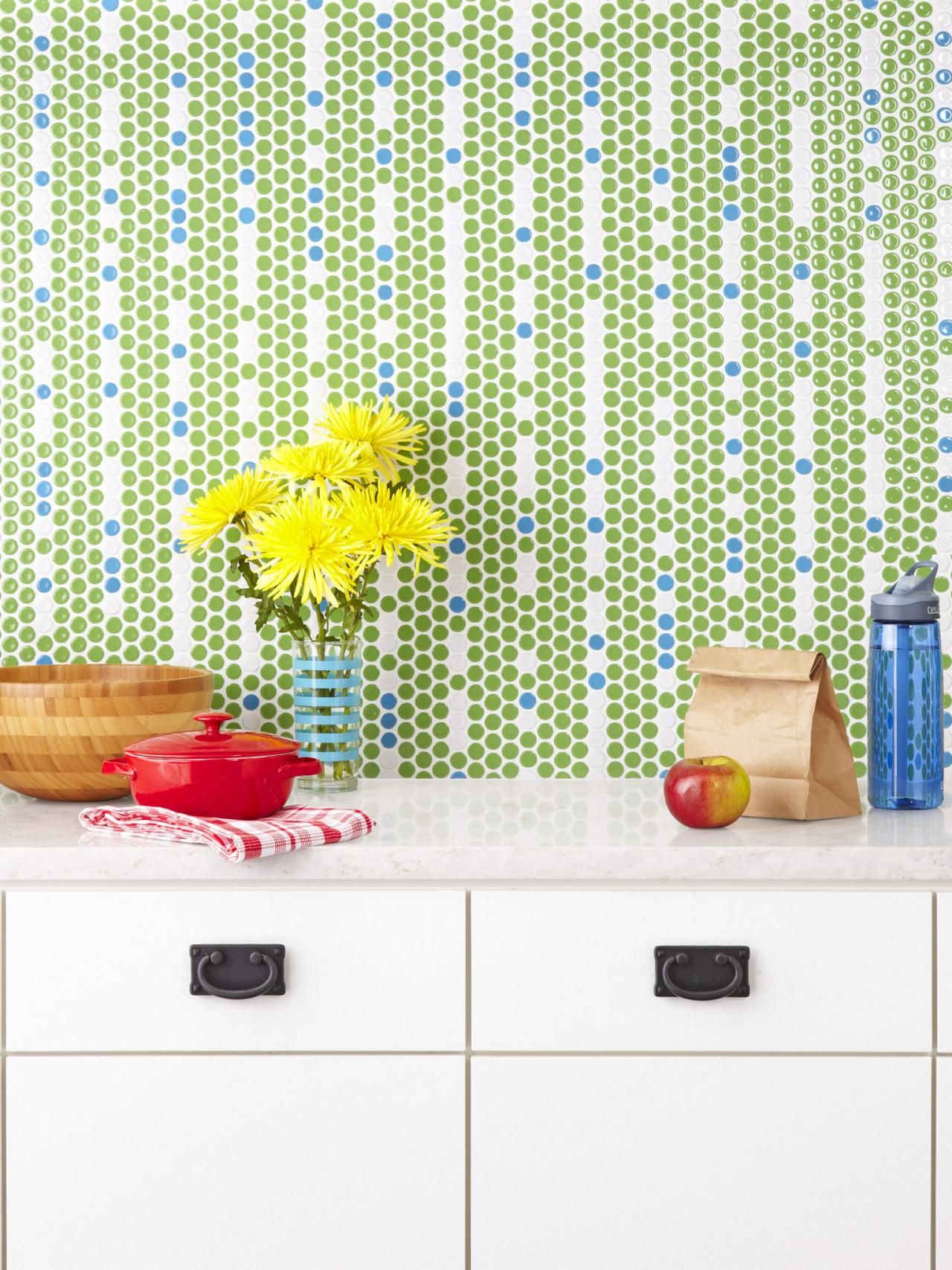 2. Charming Backsplash
You will be surprised at the impact these small, round tiles can make when used right. Just like modern kitchen, the backsplash is made up of grey and blue tiles that look both sophisticated and quirky at the same time.
Another really creative way to use these tiles is to use it for a polka dot pattern. This bathroom is a great example of this style, where white tiles are applied on a black background for a look that's timeless.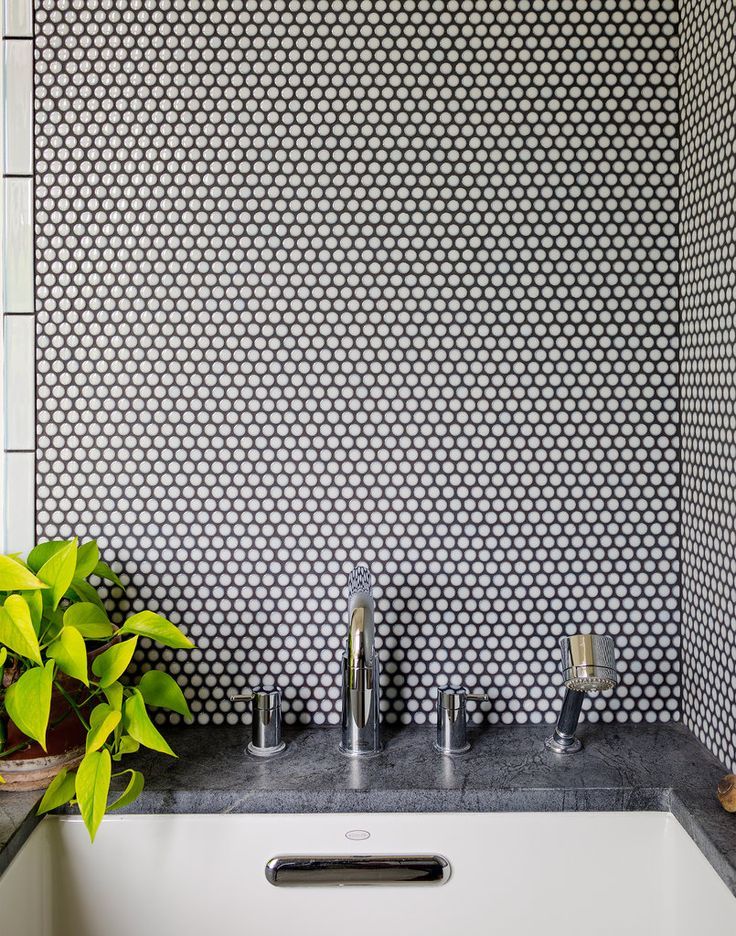 4. Penny Tiled Floor
Penny tiles are incredibly versatile and can be used on the floor as well to add a lovely texture and warmth to space. This bathroom uses the tiles in a mosaic pattern that is both elegant and stylish.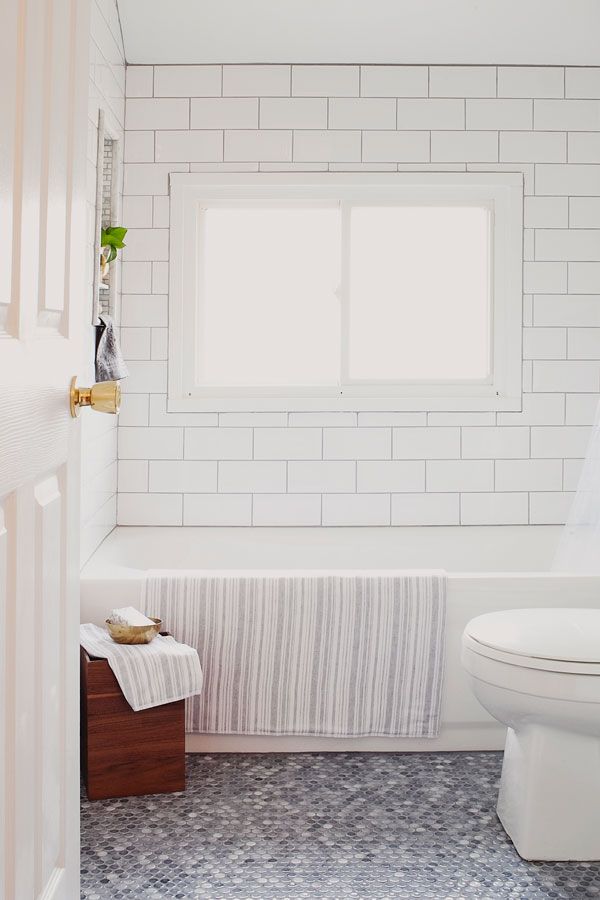 5. Cascading Tiles
Consider making a flowing style like this bathroom that connects the walls with the floor by using the same blue patterned tiles that mimics a waterfall. It instantly becomes the focal point of the bathroom and adds unique appeal.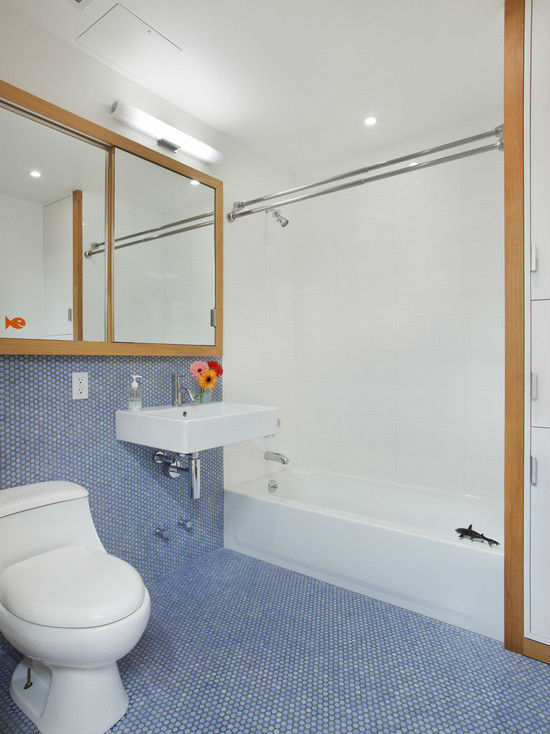 6. Multi-Coloured Tiles
You can unleash your creativity with tiles and create your own patterns with different coloured tiles set out in chunky stripes for more visual impact. You will have a unique and refreshingly different bathroom that is immediately transformed.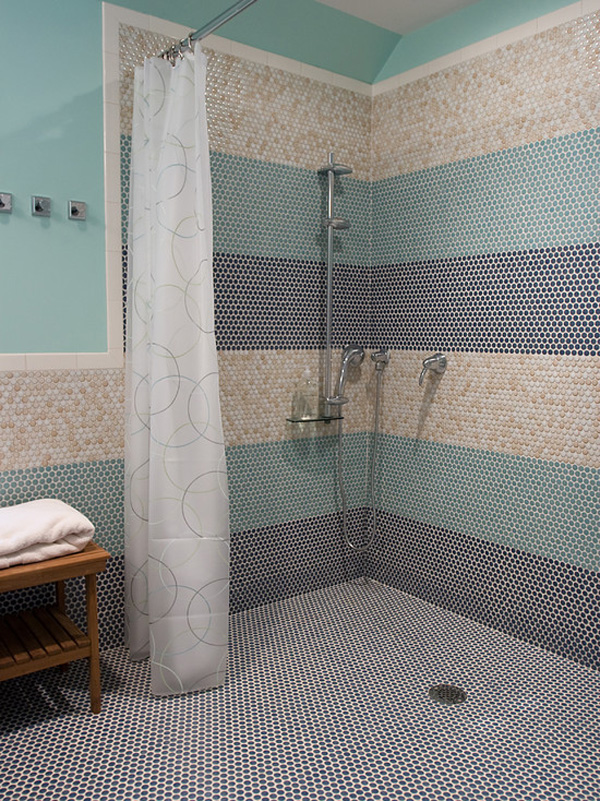 7. Contrasting Kitchen Wall
The contrasting texture of these tiles used on the walls of this modern kitchen makes an interesting statement that is simply attention grabbing. The rest of the kitchen is kept sleek and smooth so that the interesting tiles can stand out more.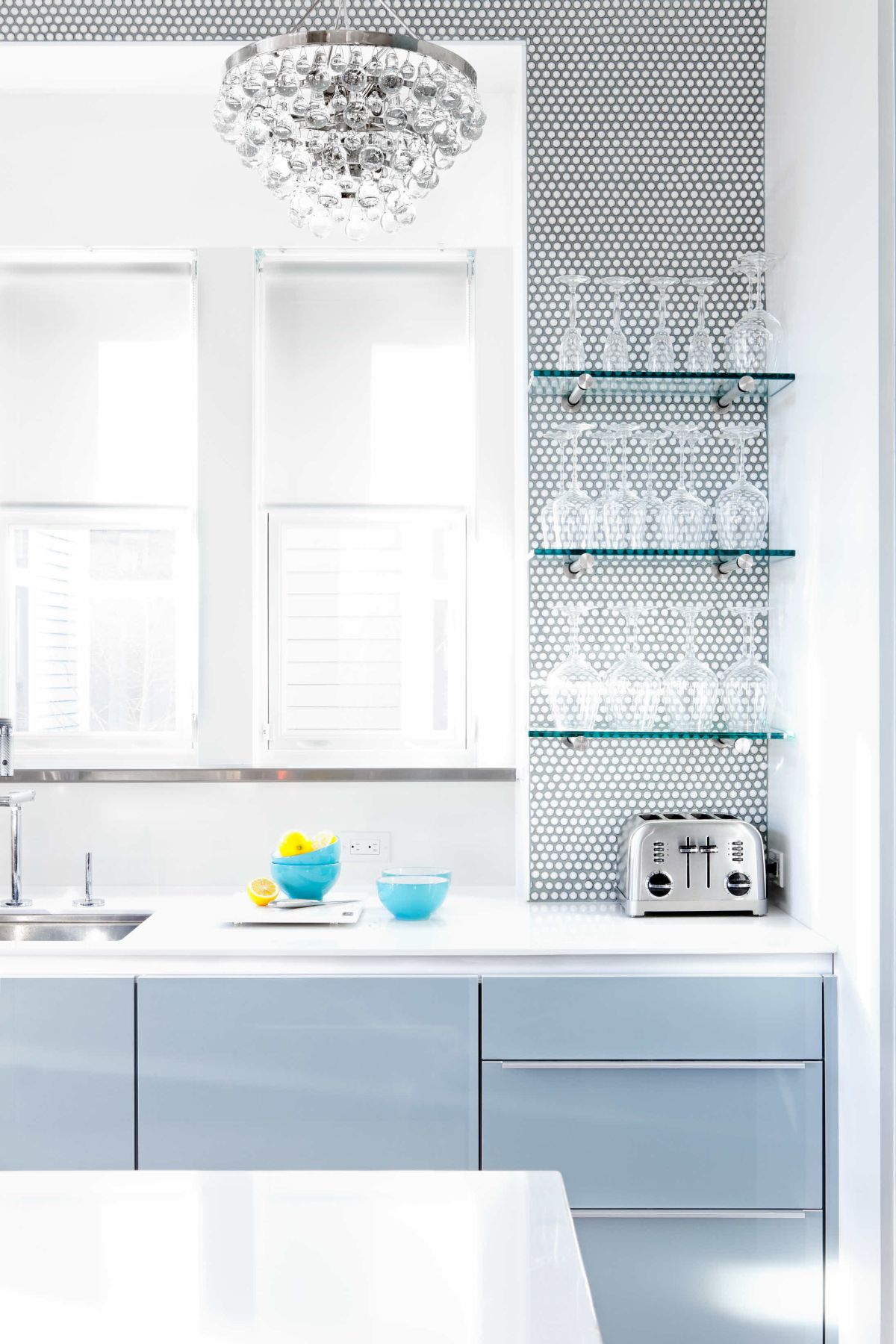 8. Shimmering Kitchen Backsplash
No kitchen is complete without a backsplash and this eye-catching backsplash is made even more gorgeous with shimmering tiles in assorted shades from the same brown palette. The rest of the tones in the classic kitchen is beautifully neutral to complete the look.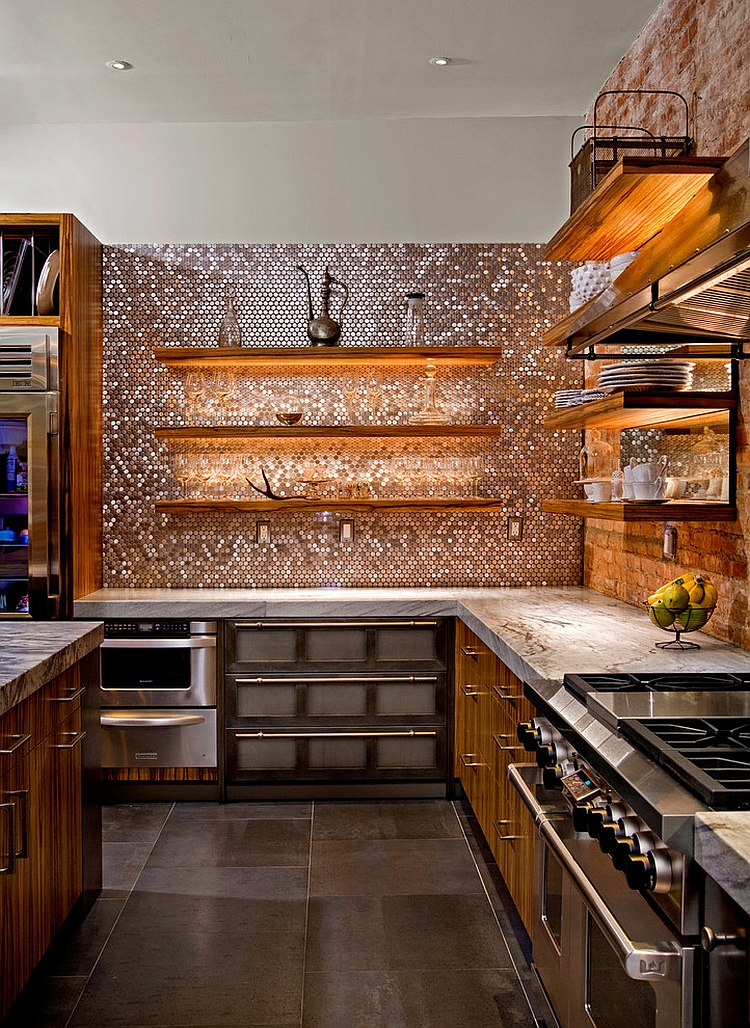 9. Colourful Backsplash
This bright kitchen is made even more quirky with the addition of the bold and vibrant backsplash made up of colourful penny tiles. The white walls provide the perfect backdrop for this eclectic kitchen.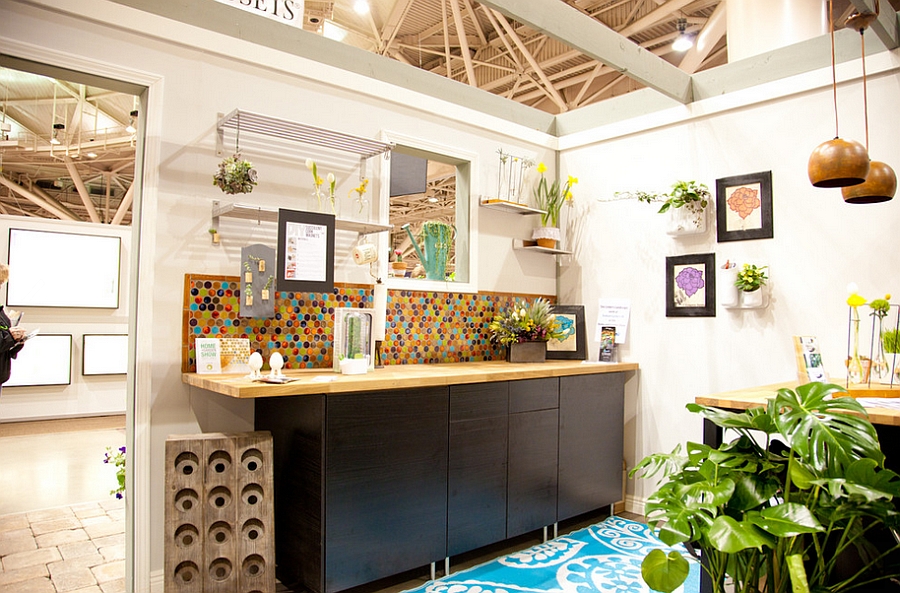 10. Ombre Penny Tiles
The sky's the limit when being creative with penny tiles and this bathroom illustrates the point. Use different colours for an ombre effect on the wall and you have the perfect wall art right in your bathroom.