They say you can never go wrong with the colour black and they couldn't be more right. It is always a stylish colour and makes quite a statement without being too loud. Black is one of the best colours to choose from to make sure your house always looks classy and elegant, so don't be afraid of using it.
1. Pair with White Furniture
Painting your walls jet black and choosing a black flooring might make you think that your house will look gloomy but that is far from the case. To brighten it up, get some white furniture, hang some gorgeous graphic paintings and a glossy table.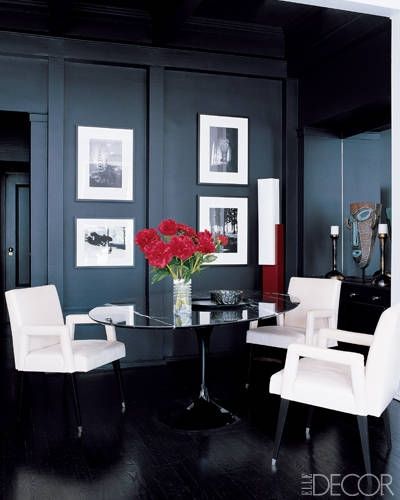 2. Go Vintage
Mixing vintage accessories with an all-black room makes it really look outstanding, especially when the furnishing looks like they just came out from the silver screen. If you want to take a break from black pair, stripe it up in a lighter shade of black.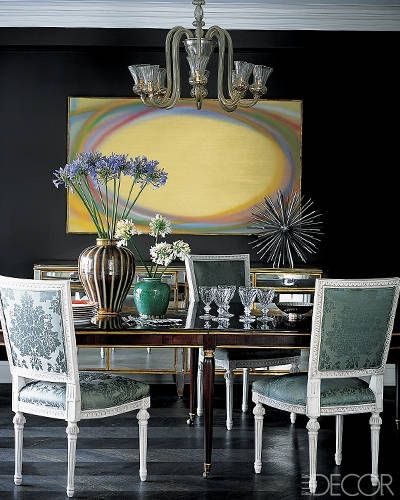 3. Black Entry Hall
Black is anything but dreary, especially when you dress it up with some other interesting elements. Get an interesting chandelier to spice things up, make a elegant pattern on your wall and floor and you're good to go.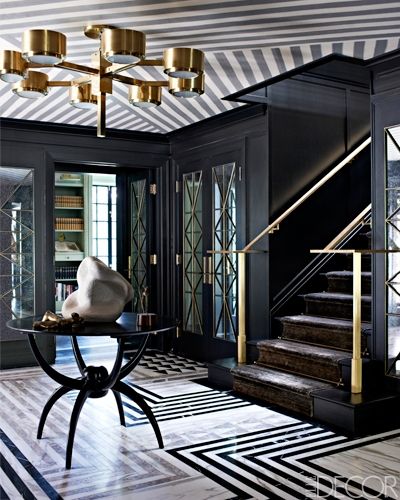 4. Black Kitchen
Styling your kitchen in black is actually a really great idea, because what other colour hides stains as well as black? To break up the monotony of a black palette, put in some gold accents and a white ceiling.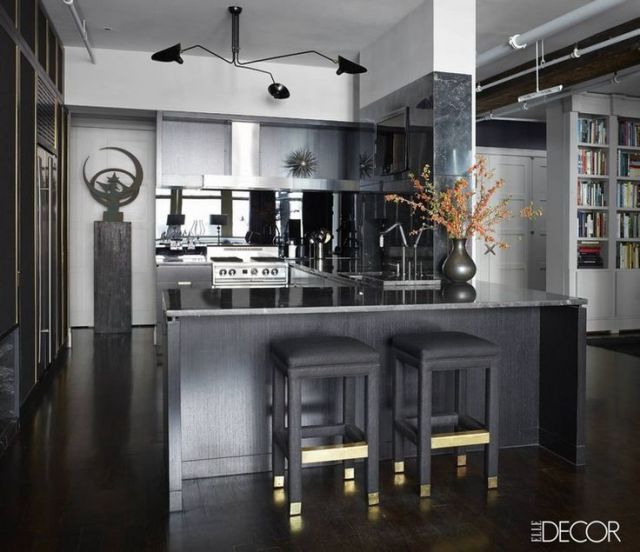 5. Modern Black-and-White
Marrying together black and white makes for a wonderfully chic home that makes a rather powerful statement. Often used in modern and contemporary design, it looks glamorously put-together.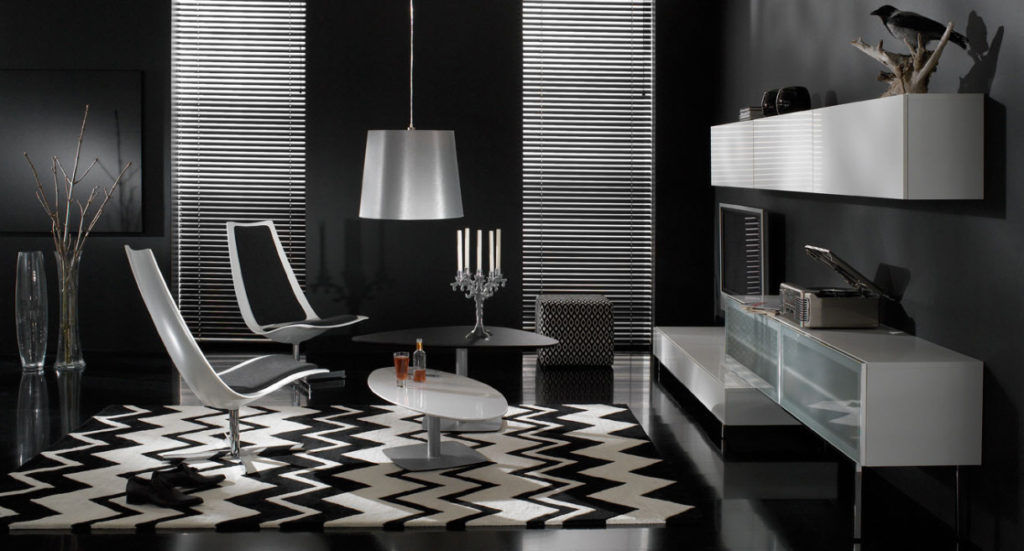 6. Black Dining Room
Black walls and floor are livened up by a wooden table and white ceiling while beautiful velvet chairs in the same dark hue as the walls complete the dining table. But the most eye-catching feature has got to be the shining silver mirror hanging on the wall and the elaborate chandelier.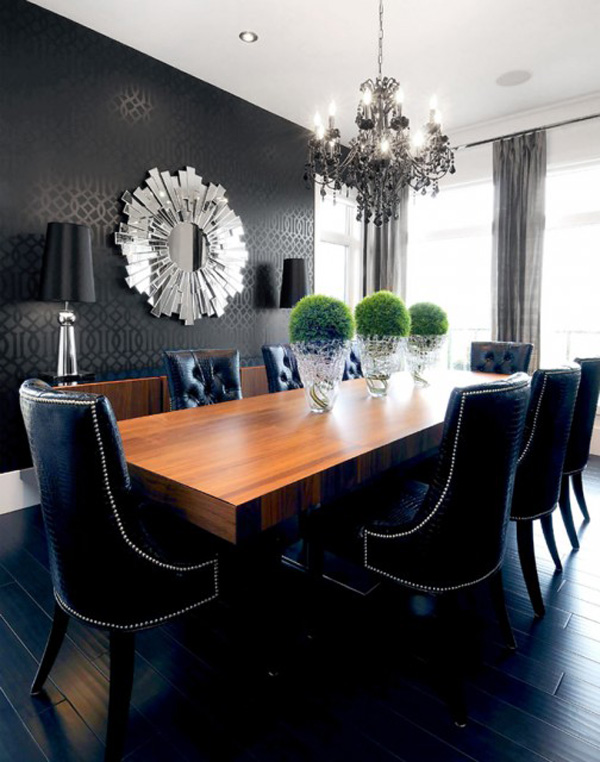 7. Quirky Vintage Dining Room
Add some white detailing on your black ceilings and walls to break up the monotony of the dark hue. Then dress up your dining room with some gorgeously mismatched antique furniture and a cute little round table. Don't forget the quintessential chandelier to make the room look elegant.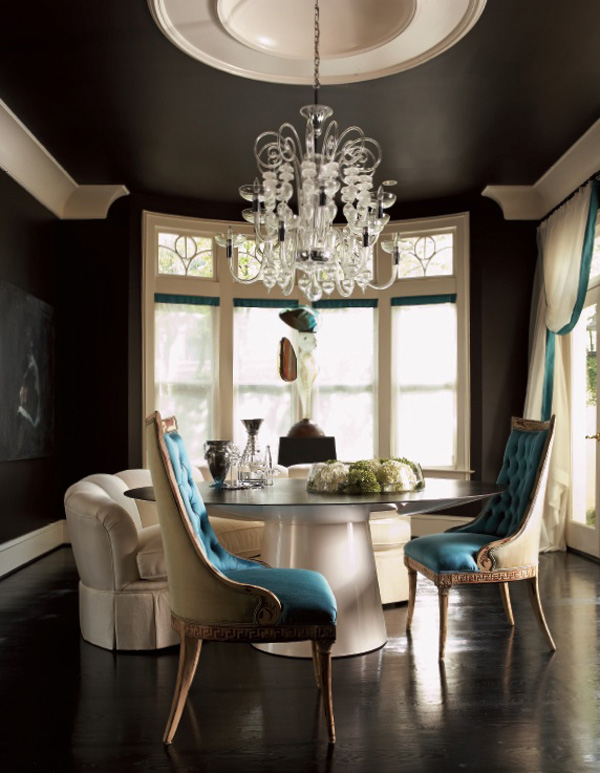 8. Oriental Style Living Room
Black walls are the perfect backdrop for almost any kind of art you want to display, especially if you have some fierce red art pieces. Get a lovely little black cabinet and table lamp to continue with your gloomy theme but jazz it up with cute oriental embellishments.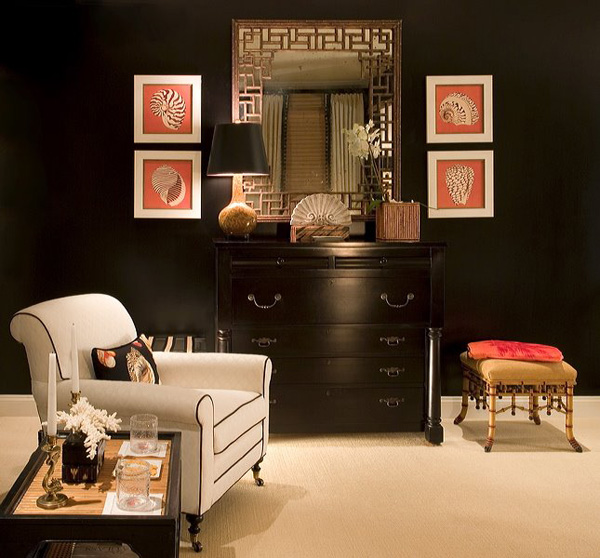 9. Black Bedroom
A bedroom fully decorated in black may seem to be not very useful, especially when you are groping for the lights in the darkness and the furniture isn't helping. Solve this problem by getting a white bedframe and making sure your light switches are easily visible in the dark.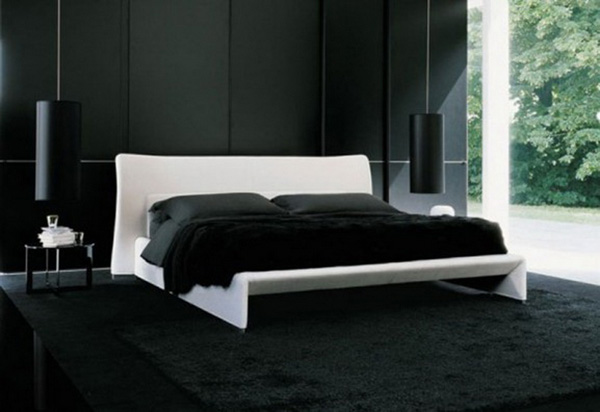 10. Dramatic Black Bathroom
Choosing black to be the main colour in your bathroom can be a very daring choice, which makes a striking and dramatic statement. Gold paired with black looks elegant and bold, so add some gold accents in your bathroom and you'll be the envy of your friends.