Perhaps you are a pair of loved up newlyweds who just moved into your new home or just looking to spice things up in the bedroom but making it look more romantic never goes amiss. Get into the mood for love with these easy tips to make the bedroom more fun and lovely for you and your partner.
1. Use Candles
You may think that this is a really cliche method to make the room more romantic but the reason why it's so popular is because it works. Picture the bedroom with nice, ambient lighting provided by the soft glow of some scented candles to set the mood and also makes people look more flattering. Just be careful with the flame and keep it safe.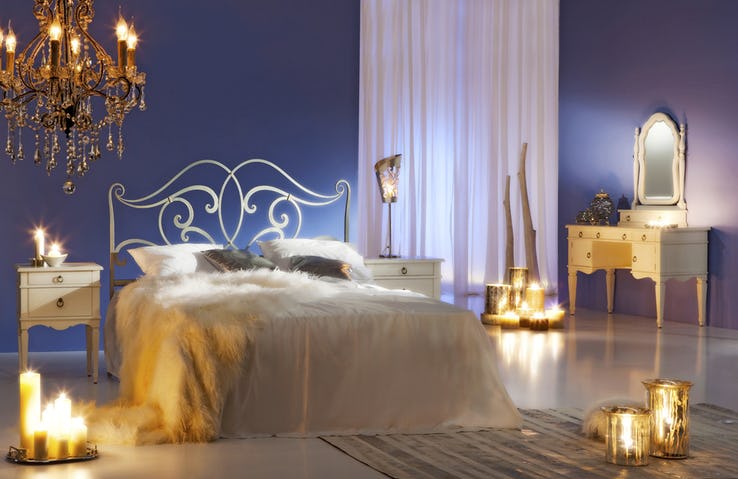 2. Canopy Bed
Installing a canopy in your bedroom is a really great way to up the romantic factor in your bedroom easily. The flowing, breezy fabric changes the atmosphere instantly for an alluring look and blocks out other distractions.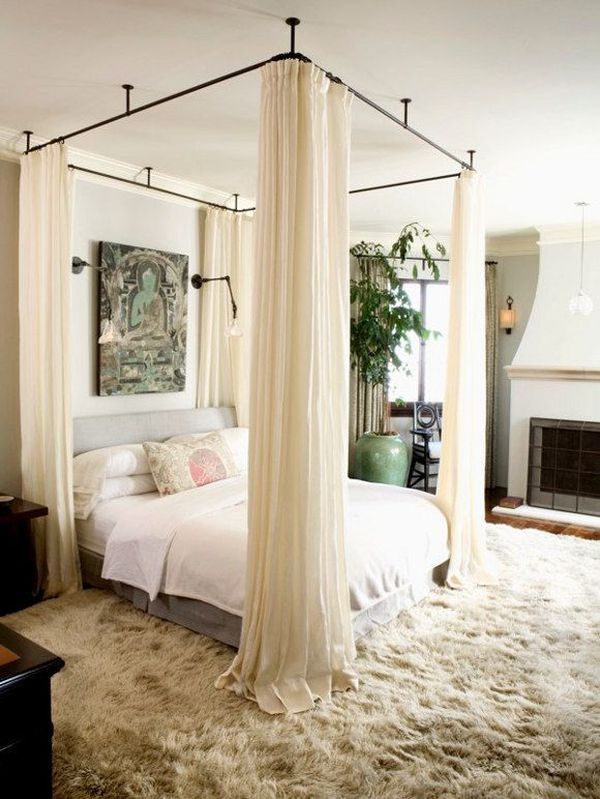 3. Play Around with Textures
It's important to feel cosy and relaxed in your own bedroom and incorporating some luxurious textures will go a long way in helping you get that romantic mood. Up the opulent vibes in your bedroom with plush textures like faux fur, velvet, silk and some fluffy bedding for the best bedroom ever.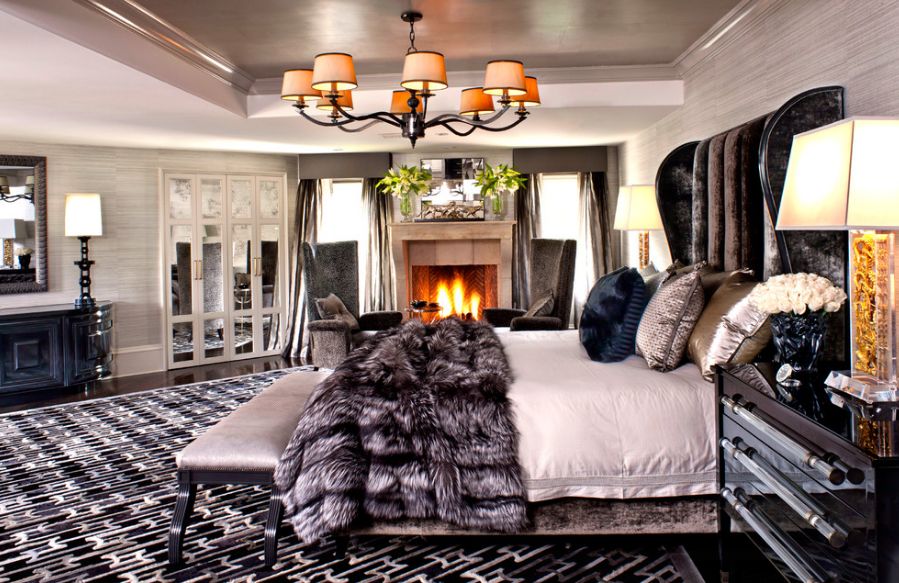 4. Glamorous Headboard
Many people tend to overlook the importance of a headboard but it can actually greatly influence the atmosphere of the room. We recommend that you choose a headboard that is posh and stylish, that will charm the socks off your partner when they enter the bedroom.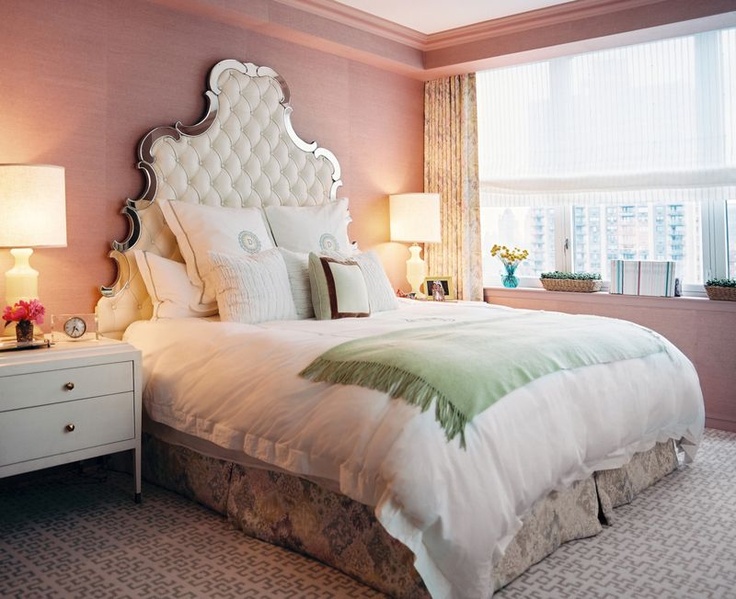 5. Choose Your Colour Scheme
Create a comfortable and sexy ambience with the right colour palette that you want and decorate your room accordingly. It doesn't have to be neutral or dark colours all the time, an interesting marriage of colours such as her favourite dusky pink offset his choice of navy blue can show off the love between the both of you. Plus, it comes with the added bonus of looking stylish and romantic.