Having ample wardrobe storage in your home is very important especially if you want your clothes to be easily accessible and neat. After all, it makes it easier for you to find the outfit to need when you're in a hurry and it looks aesthetically pleasing too. So, here are some gorgeous wardrobe ideas that will inspire you when you're deciding on your next wardrobe.
1. Open Wardrobe
This is a great option when you don't have much space in your room and want to make it look more spacious. The glass partition helps to define barriers but doesn't take up too much space and the curtains cover the clothes when you want to keep them hidden from view.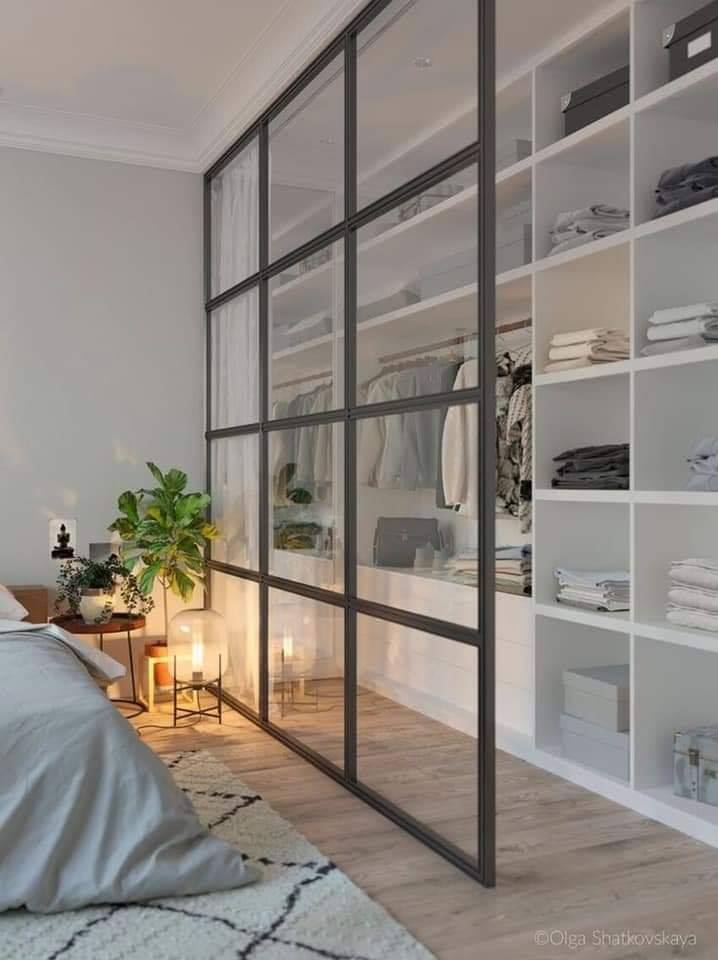 2. Elegant Wardrobe
Even though you might not have enough space for a walk-in wardrobe in another room, this option looks pretty good too. What's more, we love that the vanity table doubles as an area for you to hang clothes that you've picked out the night before or something that you would frequently wear.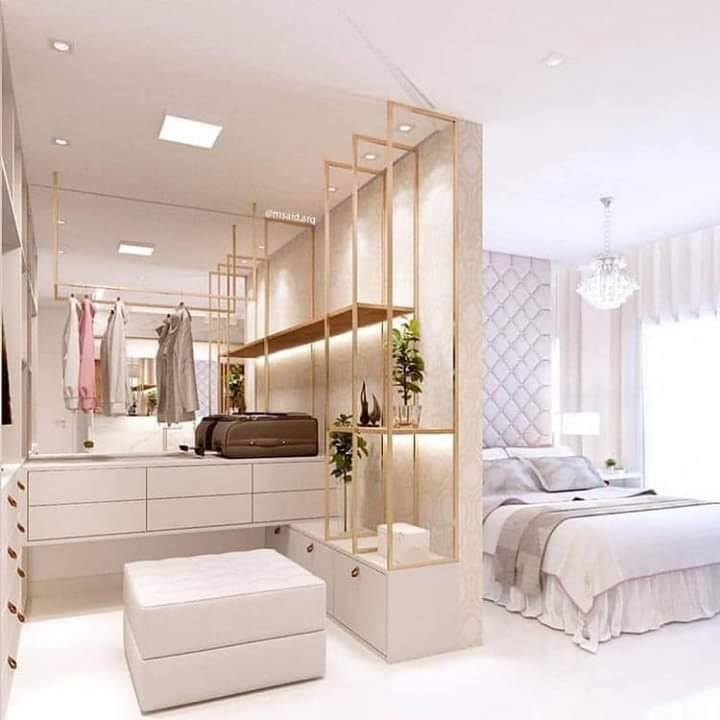 3. Glass Wardrobe
Combined with some ambient lights, this is a very stylish wardrobe and has a matching vanity table to complete the look. However, since the doors are made of glass, you have to make sure that your apparel is always arranged neatly.
4. Classy Walk-In Wardrobe
If you have enough space and budget, having a walk-in wardrobe is very convenient and everything is neatly laid out for you. Store all your apparel from shoes to blazers in one place for easy access. The wood and glass details make it look even more awesome.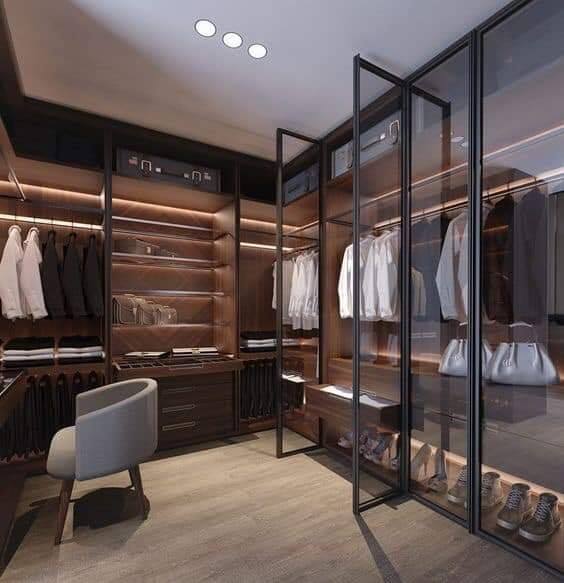 5. Chic Wooden Walk-In Wardrobe
Another great example of a walk-in wardrobe that is enclosed from the bedroom by sleek sliding doors, the floor-to-ceiling shelves means that you'll have plenty of storage space. It's also easy for you to find the items you need thanks to the lighting included.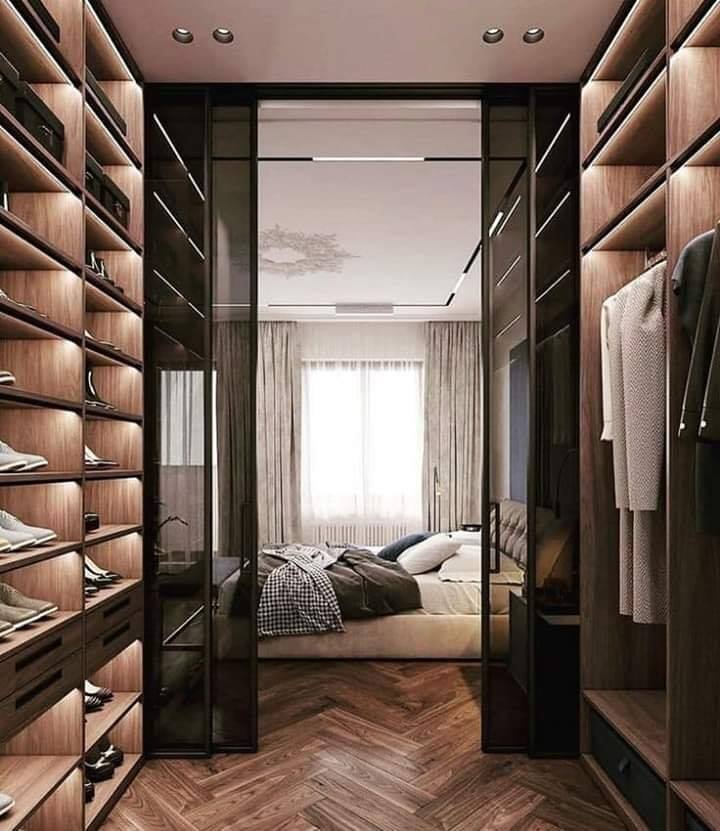 6. L-Shaped Wardrobe
If you have an awkward corner and want to fully utilise it, a custom built-in L-shape wardrobe like this will be ideal for filling up that particular nook.