Pink is a really awesome colour that will brighten up any feminine bedroom and one easy way to do so is by revamping your bed and changing the colour. They are surprisingly versatile and are suitable for ladies (or even lads) of all ages so it doesn't matter as there is sure to be a style suitable for everyone.
1. Studded Pink Bed
If you're looking for something different other than those normal beds you see then this is a great choice for almost any age. The pink is a soft and subtle shade while the teal bedspread finishes off the look nicely. The studded headboard makes a nice, modern addition as well.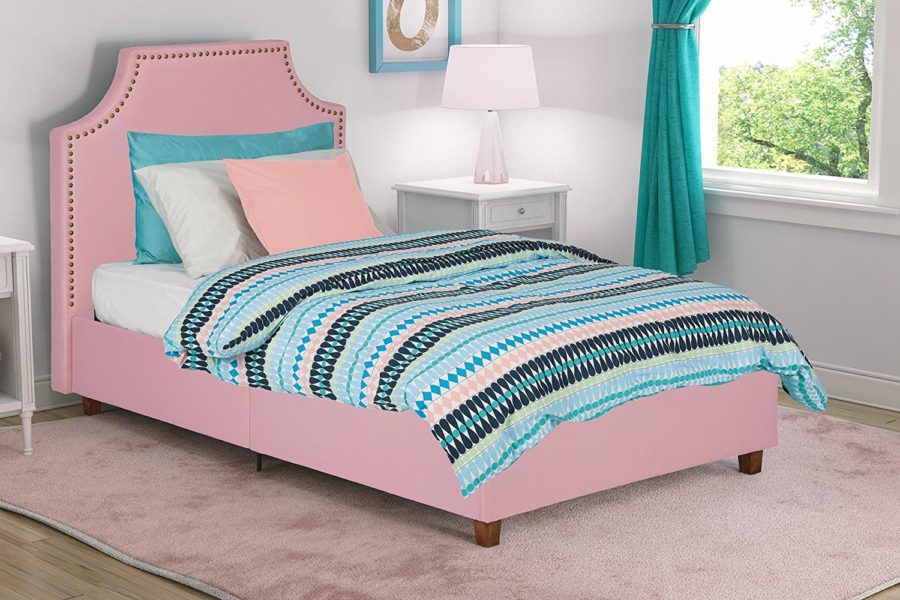 2. Contemporary Pink Bed
Sometimes a plain pink bed works wonders as well in a basic bedroom but with the addition of this contemporary headboard, it makes it look even more stylish. You can pair it with some clean and crisp white of black bedding to make it look more outstanding.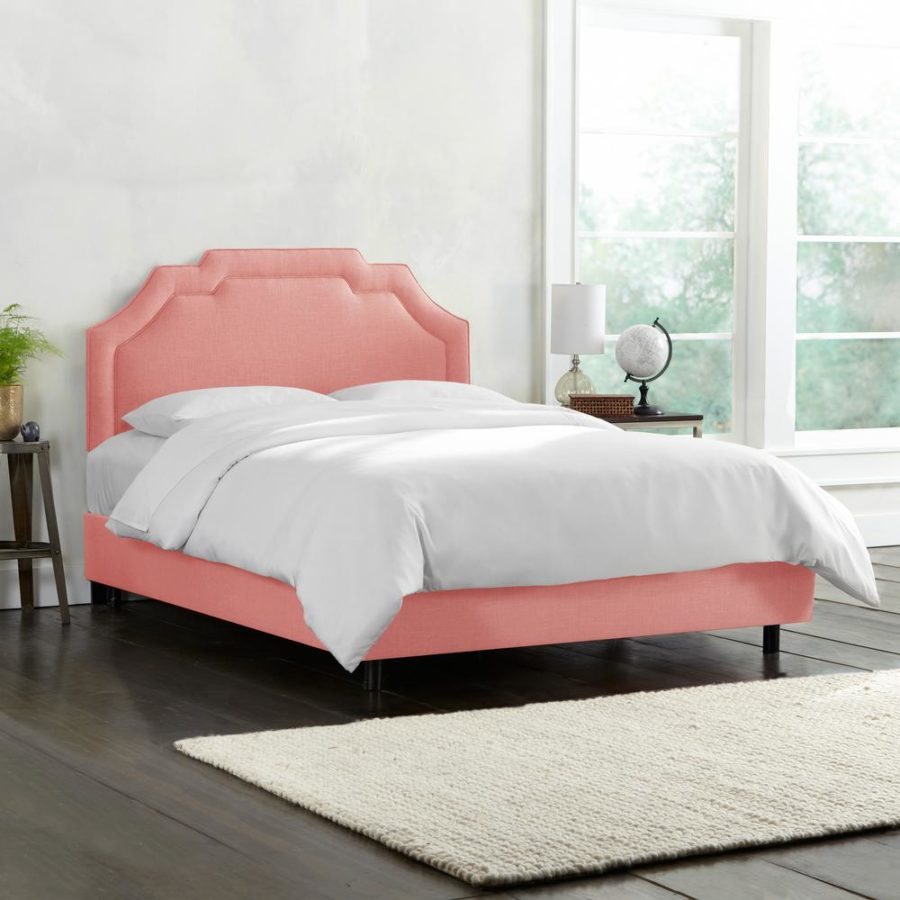 3. Lush Pink Bed
This stunning bed looks wonderful in your room if you want to add a touch of luxury easily. For a grander look, this fuchsia bed has a tufted headboard that really stands out in your room and if you use some gold bedding, it will make it look even more exquisite.
4. Sweet Pink Bed
Another beautiful tufted headboard that goes really well with the pink bed, this is definitely one versatile bed that you want in your bedroom for a modern, feminine touch. The additional studs on the headboard really makes a statement.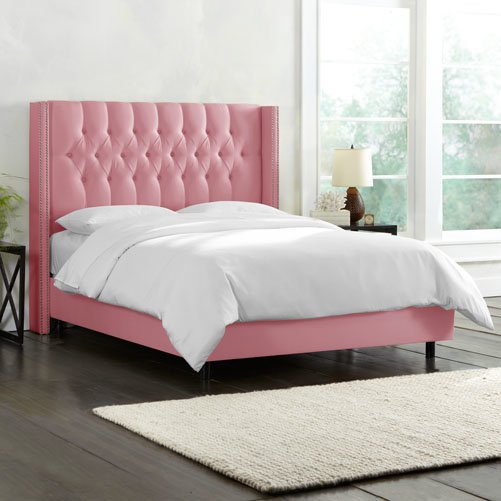 5. Princess Pink Bed
If you want to feel like royalty then this is the best choice for you as this majestic looking bed certainly fits the bill with its extravagant design. The beautiful studded hardware and flowing, curvy lines will certainly send you into sweet dreams.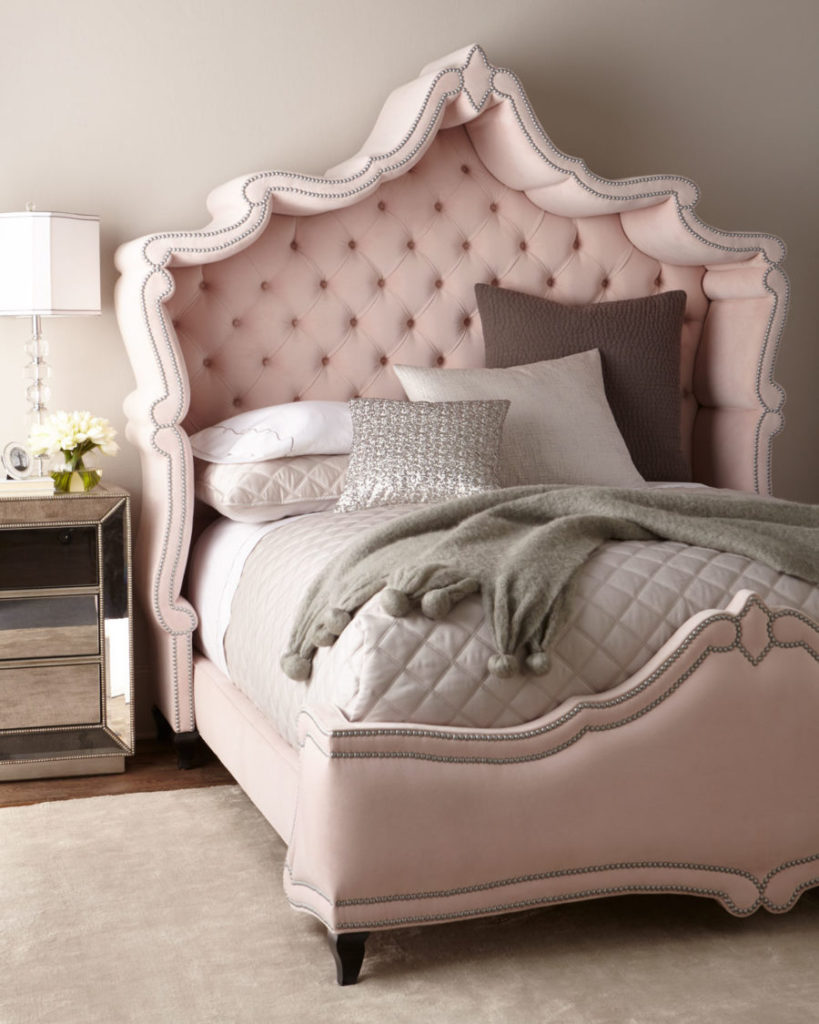 6. Charming Pink Bed
For a softer approach to the pink bed, you can consider this lovely bed that incorporates subtle blush tones into your room. Complete the look with some similarly toned bedding and you have a comfy and stylish bed waiting for you.