Your bedroom is the sanctuary that you will retreat to at the end of a long day and you definitely want to style it comfortably and fashionably. It's super easy to upgrade or go for a whole new restyle for the best bedroom and you can do it by choosing a green palette for a refreshing change. Here are some great ideas to get you started.
1. Emerald Green
This striking shade of green on the wall is bold yet not overpowering so it really makes the bedroom look trendy and chic. Accentuate the green with some neutral coloured decor in your bedroom so that it can look even more outstanding.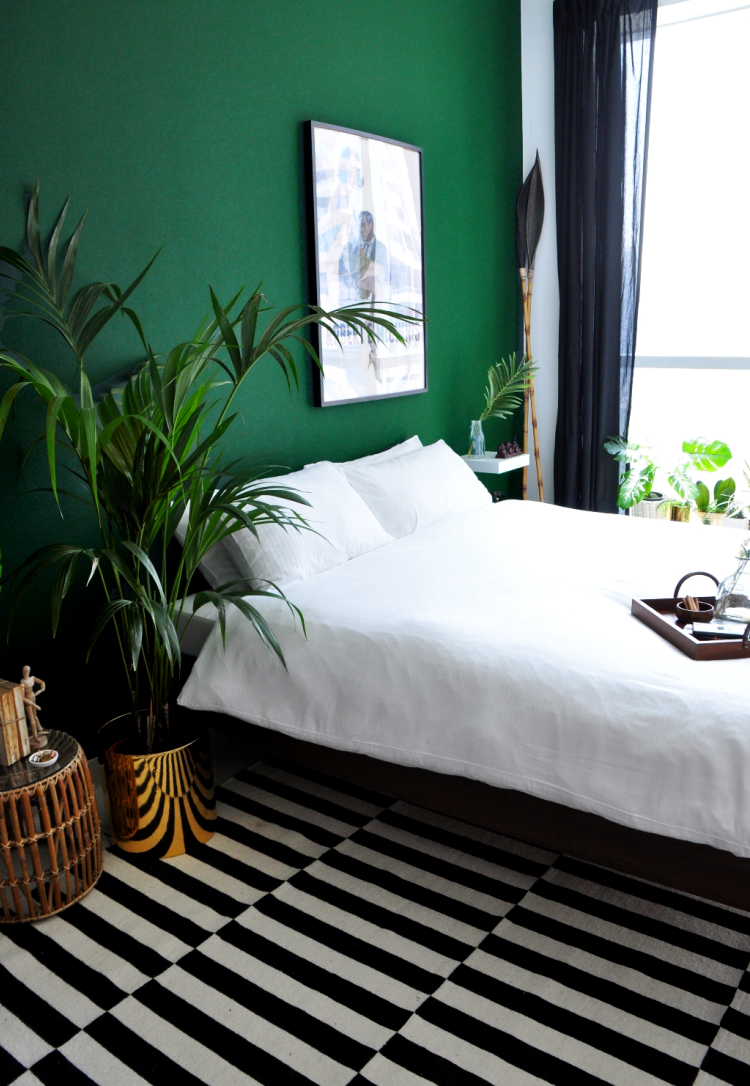 2. Luxurious Green
Don't be afraid of using velvet in your bedroom as it really looks luxurious and you want your bedroom to look super cosy. This plush texture makes your room look elegant and posh as evidenced by the velvety green bed and the rest of the decir uses similar plush textures as well.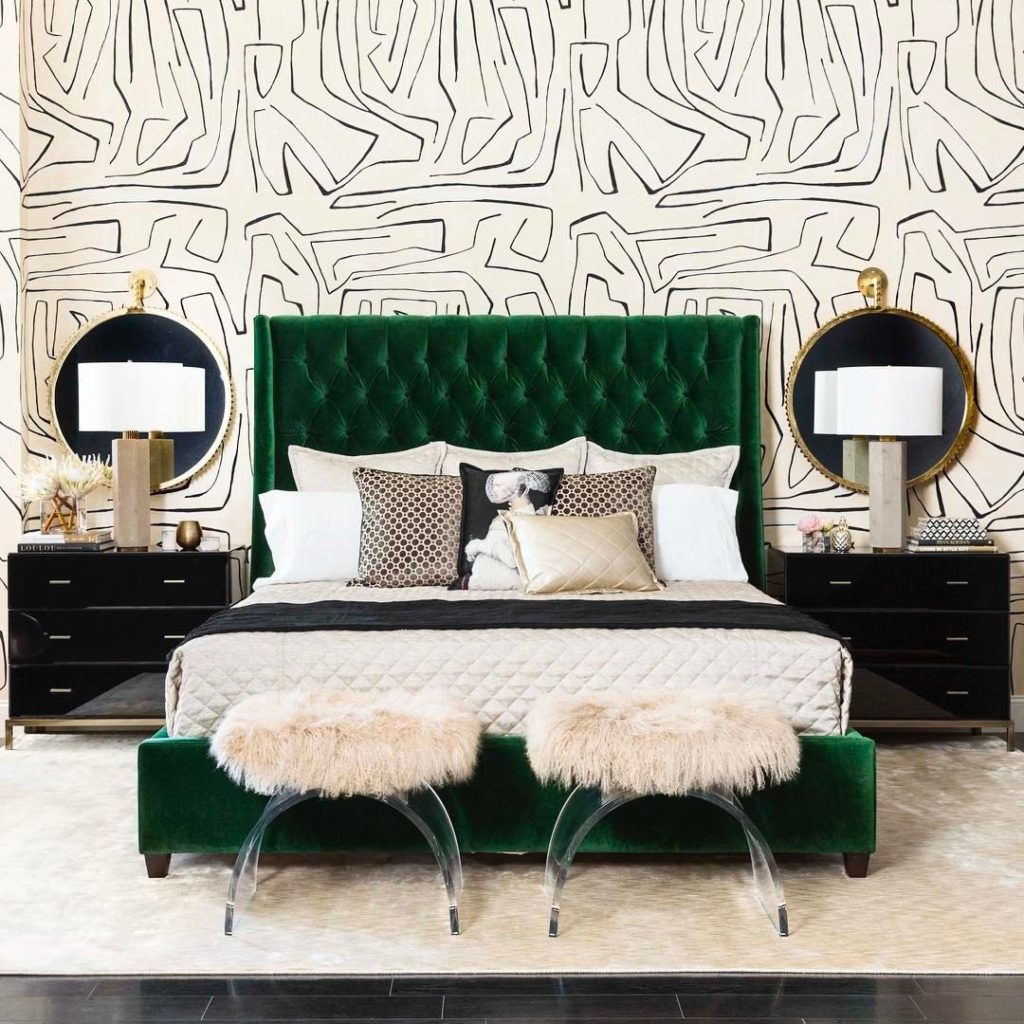 3. Bold Green Wall Art
If you are afraid of committing to a huge colour change in your bedroom but still want to incorporate some green then you can consider adding some vivid wall art to liven up the space. Enhance the look with some leafy green plants as well.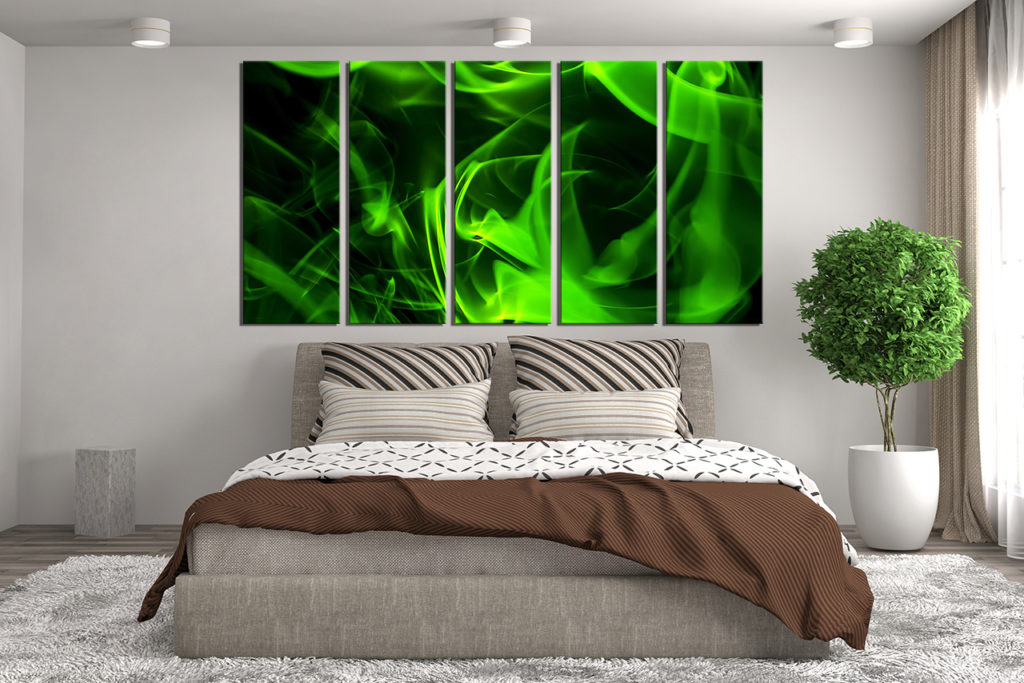 4. Green Wallpaper
In case no one ever told you this, pink actually goes really well with green and this bedroom is a perfect example of this. It is a great complementary hue to green and lets the patterned wallpaper stand out as well.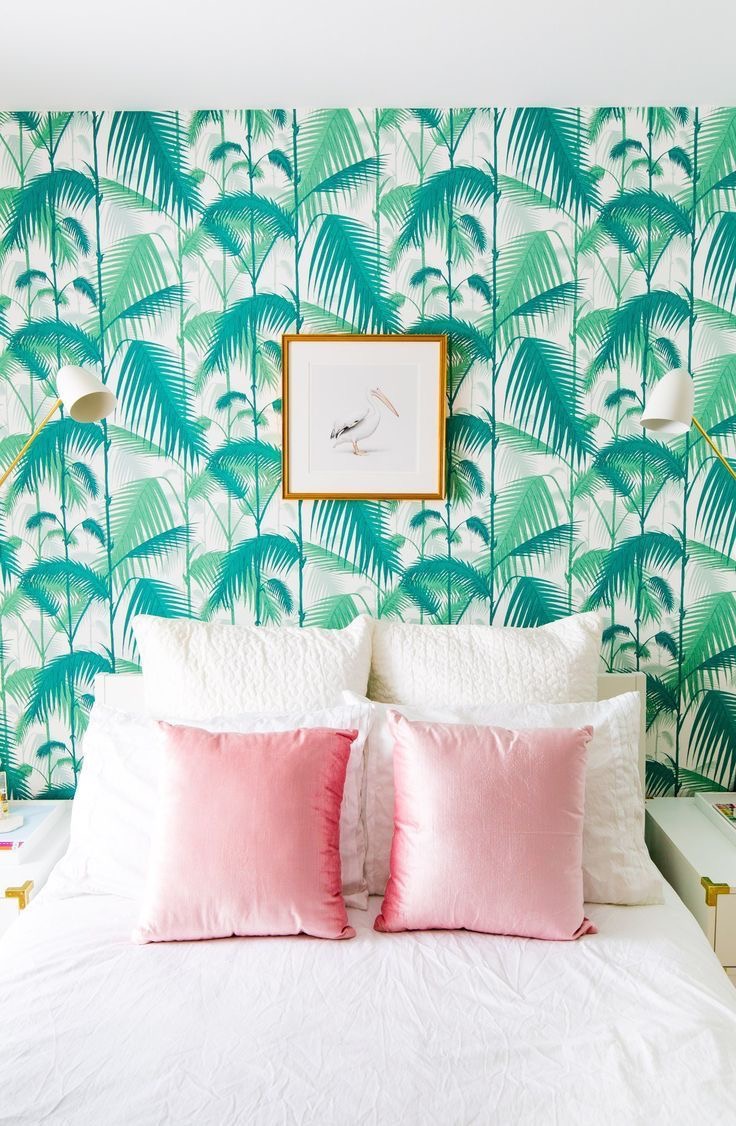 5. Green Bedding
Another great way to add a splash of green in your home is to use it on your bedding as it can be easily replaced if you're bored of the colour. We're loving this green patterned bedding that looks stylish and cosy at the same time.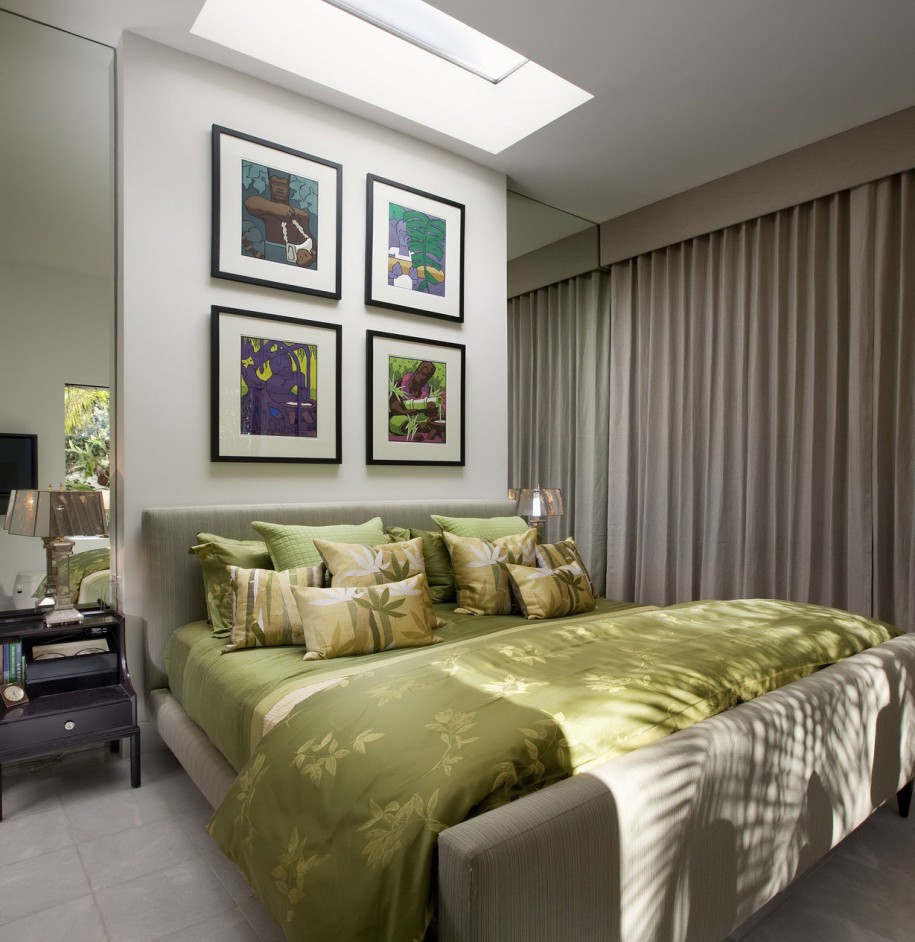 6. Subtle Green
There are so many different shades of green that you can choose from and you don't have to go for a bold hue if you don't feel like it. This soft green tea shade works just as well and pairs nicely with the other earthy tones in the bedroom as well.