Colour is a lovely thing because without it, wouldn't our world be very dull and dreary? That's why we feel that it is very important to be surrounded by gorgeous colours, especially in your bedroom as there is essentially where you would start and end your day. Here are some colourful bedrooms decor to get you inspired.
1. Pink and Orange Bedroom
You may not think of pairing two bright colours such as pink and orange together as you may think that these two colours would be rather jarring together. However, these beautiful colourful bedrooms decor proves otherwise, as patterns and textures are used together to create a relaxing bedroom.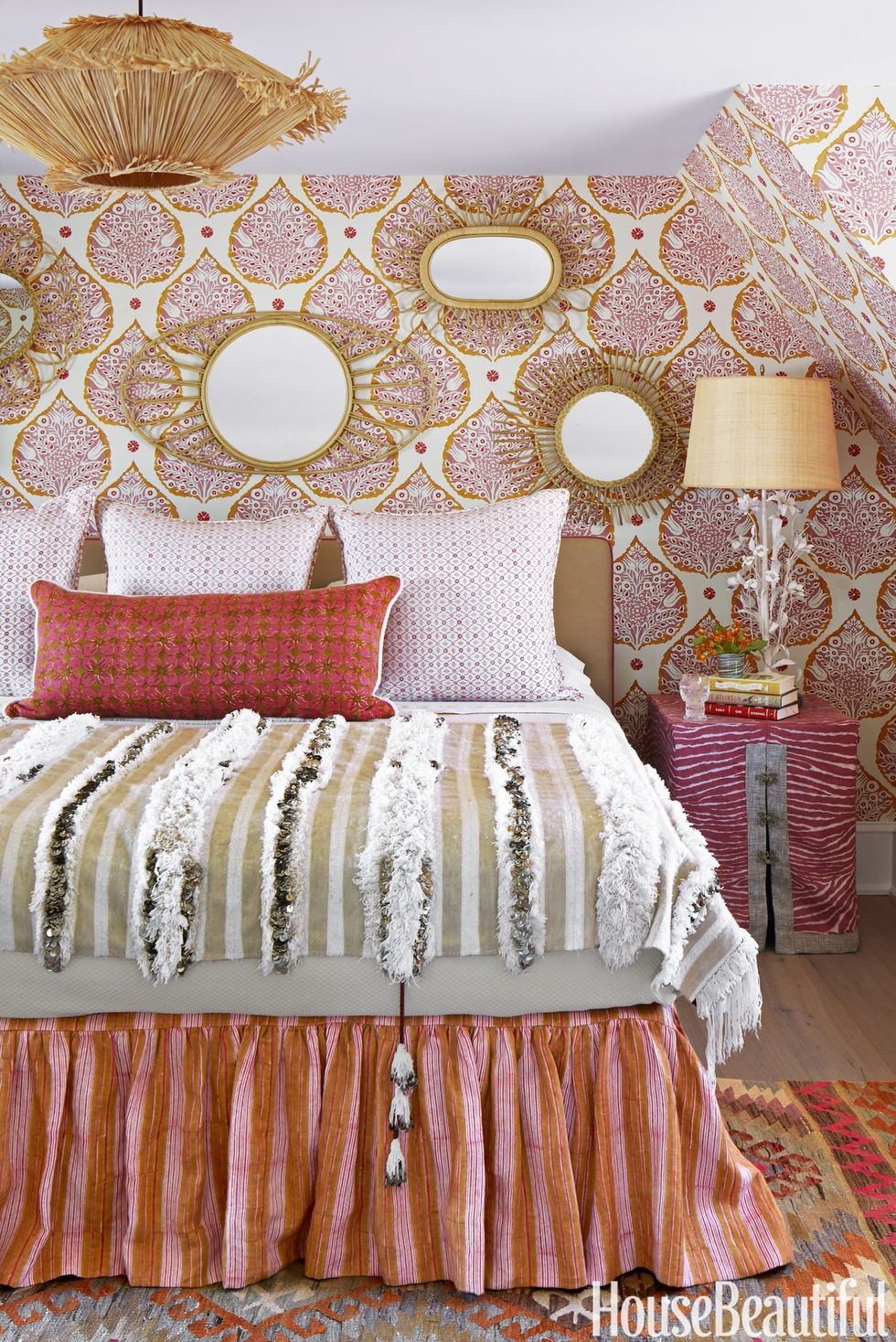 2. Cobalt Blue Bedroom
This perky cobalt blue bedroom immediately makes you happier anytime you enter the room thanks to its great usage of the colour. The perfect foil to this bright colour is white which manages to enhance the decor.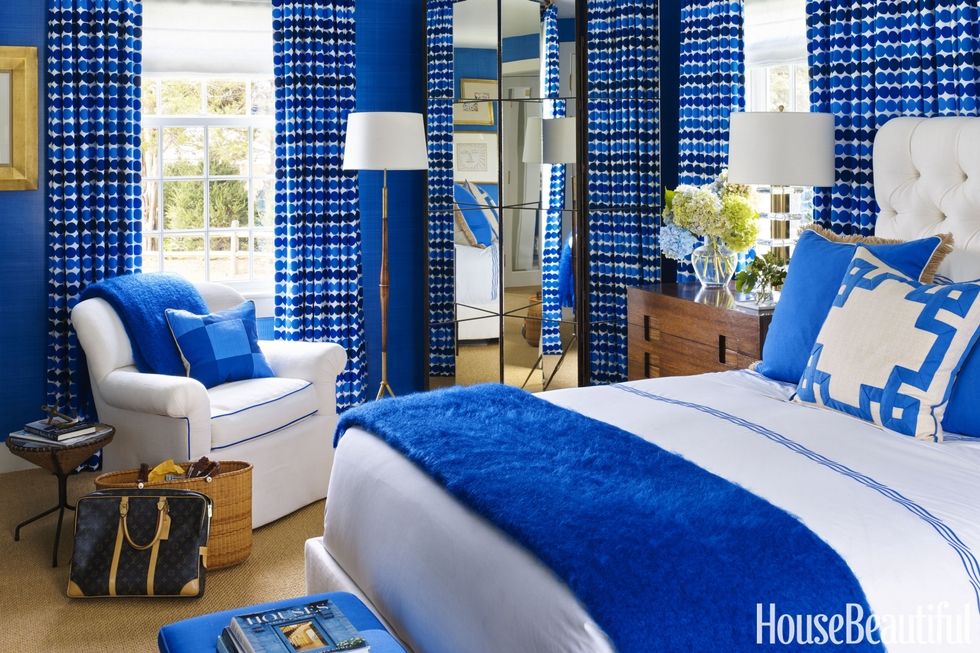 3. Mustard and Emerald Bedroom
Transform your bedroom into a nature-filled haven with some pretty flora elements on the walls that is complemented by the bright emerald colours in the room. A splash of white here and there brightens up the entire colour scheme as well.
4. Vibrant Fuchsia Bedroom
Fuchsia is a very bright and eye-catching colour that can be just beautiful when used the right way. This fuchsia bed in the bedroom really adds a pop of colour and makes the room look more luxurious.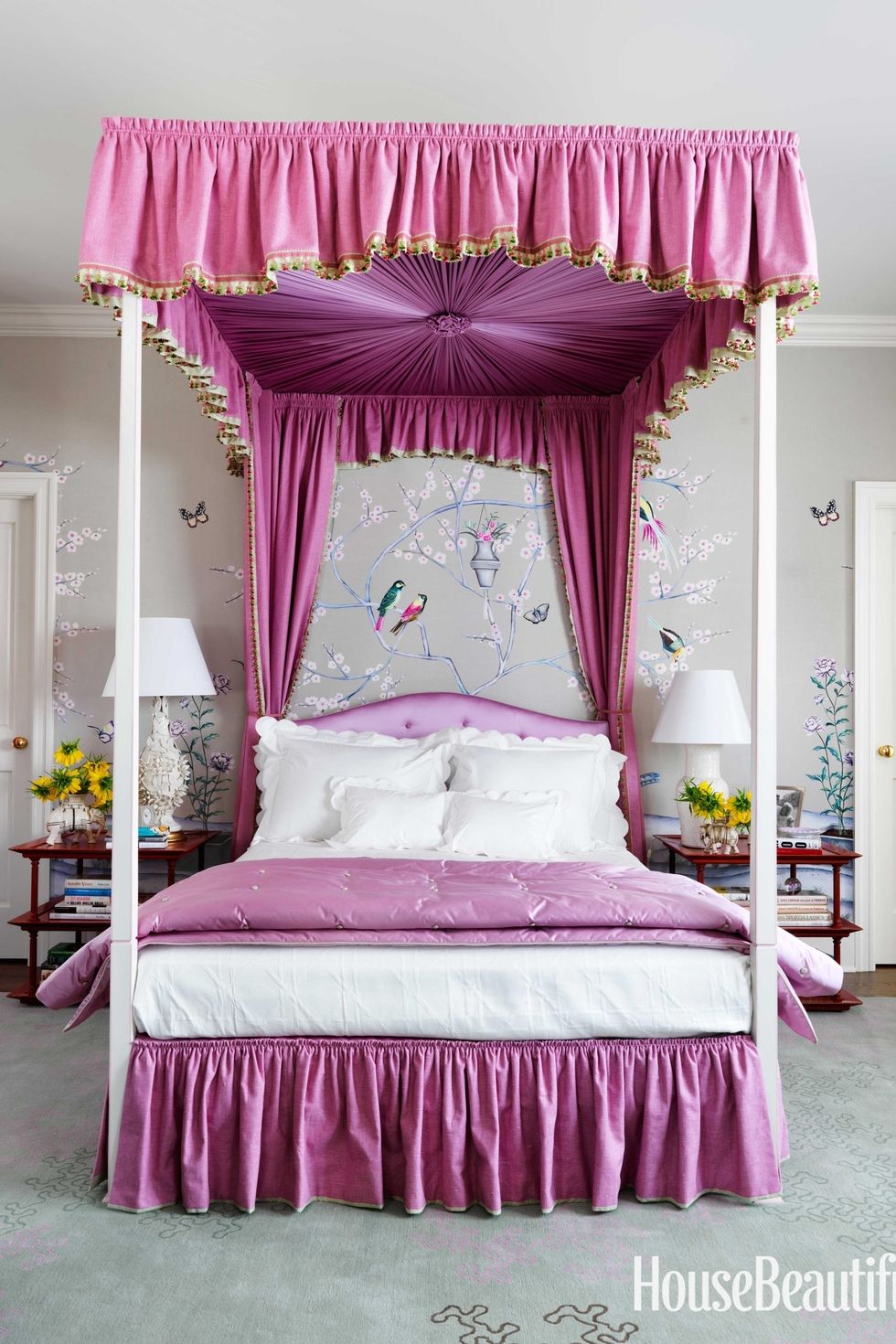 5. Blue and Red Bedroom
There's something inherently cheery and warm about using primary colours together and this cosy bedroom illustrates this point. The intense navy colour on the walls looks amazing with the red and white bedding that is completed by the gold pendant light.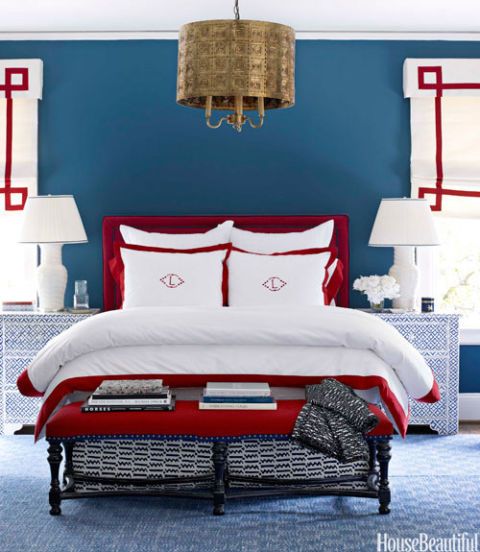 6. Silvery Blue Bedroom
If you don't want to go over the top with colours that are too vivid, you can consider this cool and subtle grey blue colour that is both classy and elegant. Using almost the same colour throughout the whole bedroom, different textures come into play to complete the look.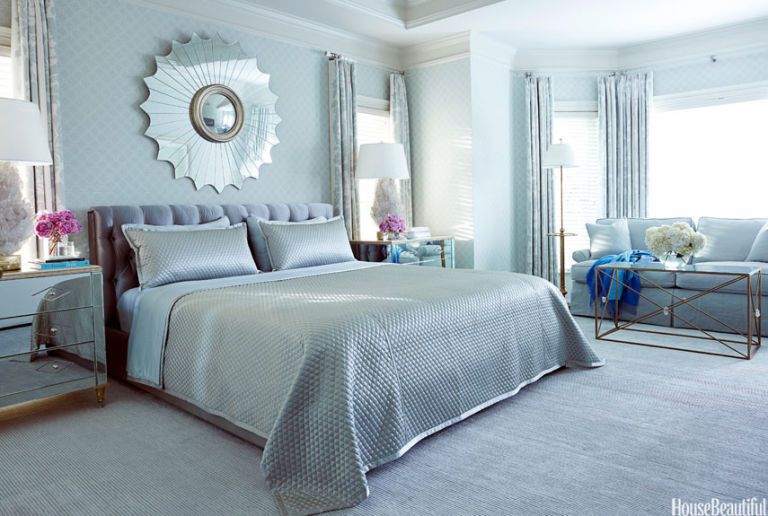 7. Grey and Pink Bedroom
A normal grey palette would look rather bland if not for the pops of pink used in this bedroom. The satin texture used throughout the room also makes it look more lavish.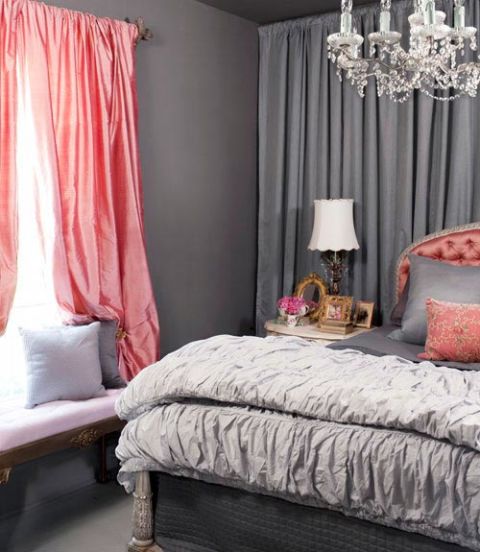 8. Bold Orange Bedroom
Orange is a very vibrant colour that is bound to cheer up any room even if it is used in small doses. This bedroom uses orange to its best advantage paired with white which keeps it from being too overwhelming.