The bedroom is an oasis for you to relax and unwind after a long day so naturally you want to make it look stylish and comfy at the same time. Vintage styles are great ideas for bedrooms as it encompasses elegance, class and yet looks so inviting. Get inspired with these breathtaking ideas.
1. Carved Wooden Headboard
Incorporate a wooden headboard with your bed set, complete with matching bedside tables painted a bright white to make it look prettily old-fashioned. For a more interesting detail, use a carved headboard that will look sweet when paired with the floral prints sprinkled around the room for a vintage and feminine feel.
2. Frilly Bedskirt
Travel back in time by furnishing your comfy bed with a frilly bedskirt that instantly gives it an old-timey vibe. The suitably distressed looking doors and matching bedside table look aged enough to complete the retro feel.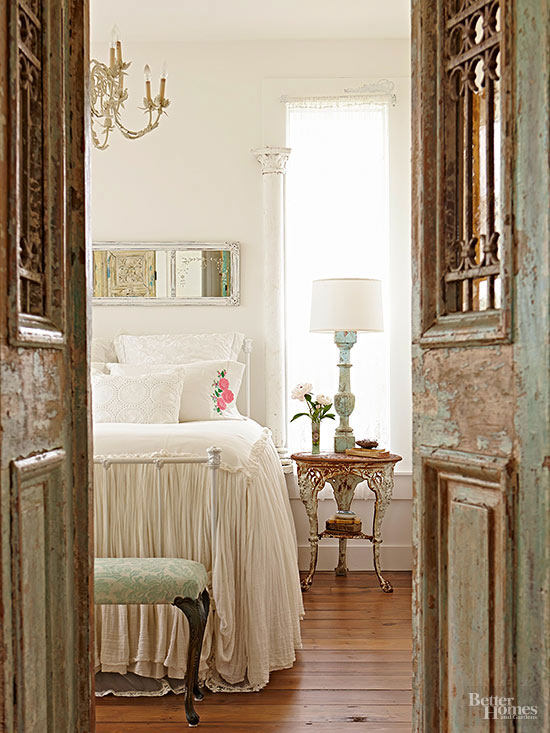 3. Get Authentic Vintage
If you are able to, source for truly vintage items instead of buying fake aged items to give it a more nostalgic vibe. Incorporate important items such as sepia-toned photographs, retro trunks and reclaimed frames that elevates the aesthetic appeal.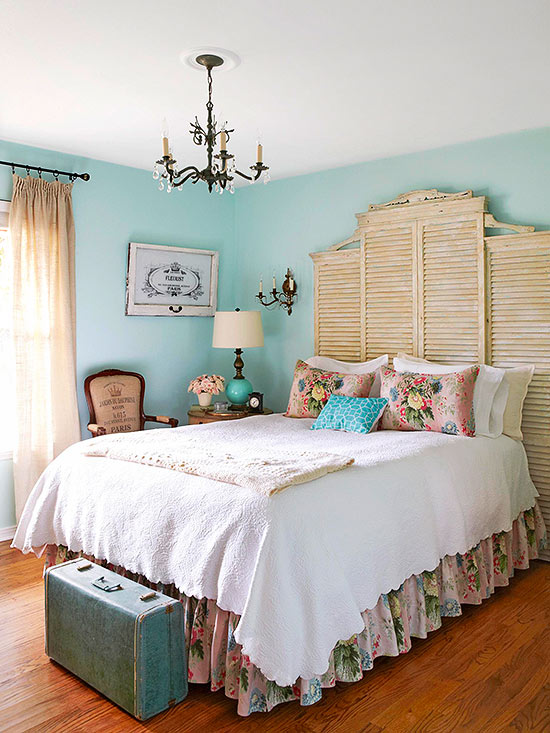 4. Mix and Match
You may think that it's impossible for modern styles to mesh well with vintage decor but you can actually marry both of these in perfect harmony. This bedroom uses a clean, modern bed that goes very well with a versatile floral wallpaper. However, the luggage trunks at the foot of the bed and quirky bedside tables add a retro touch.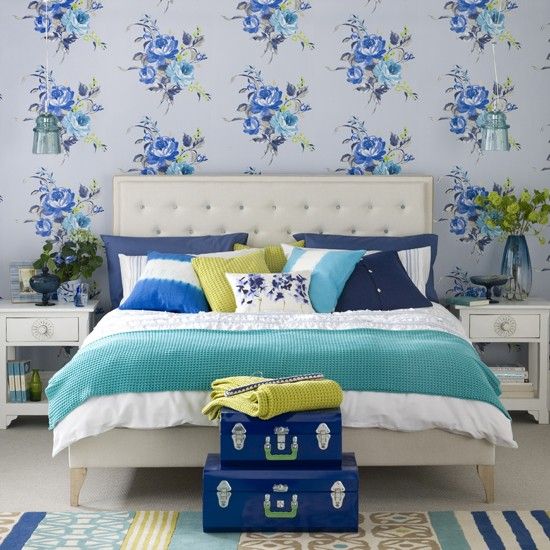 5. Vintage Oriental Style
Break away from the usual English style you see and go East for inspiration. This pretty China-inspired bedroom has lots of Oriental influences from the wooden daybed, ornate cabinet, decorative statue and little footstool by the bed.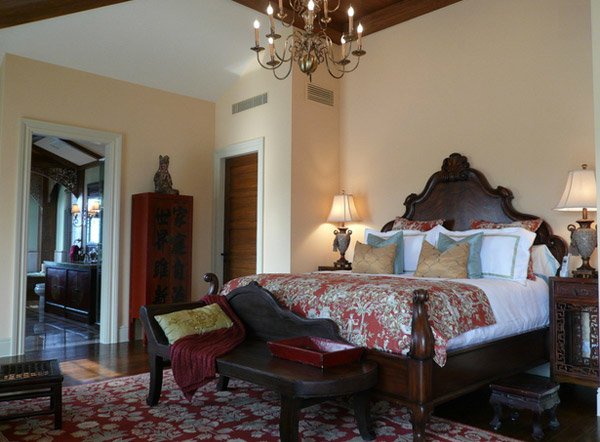 6. Retro Four Poster Bed
The elaborately carved posts of these luxurious bed already adds quite a dose of vintage vibes here but coupled with the matching dark closet and trunk. Another interesting feature is the ornate, gleaming mirror frame that adds some old-world glam.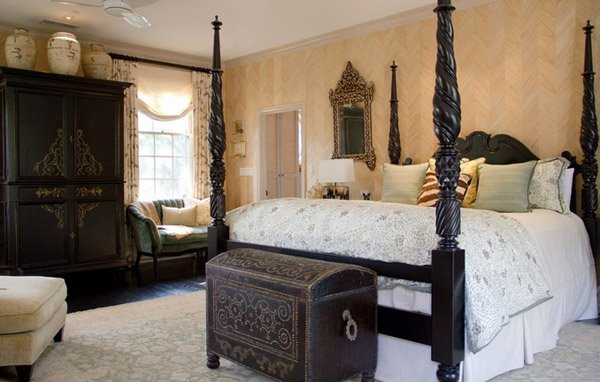 7. Fancy Vintage Style
It is well known that the colour gold evokes a sense of extravagance and lavishness as you can see from this truly regal looking vintage bedroom. Inherently glamorous with plush textures and intricate carvings on the furniture, this is bedroom fit for a royal.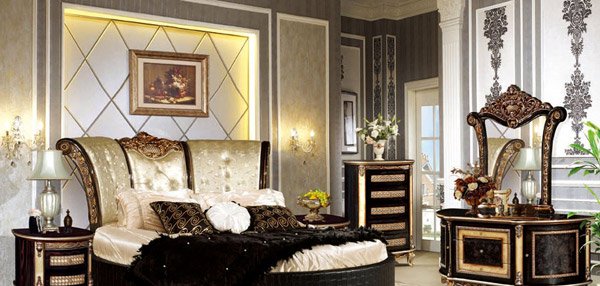 8. Urban Vintage Style
If you want your bedroom to fit in well with your modern surroundings but still maintain that cool retro look you should play around with rich textures and soft colours. The deep purple and gray colour is used perfectly with the sumptuous furnishings to create a glamorous old world look.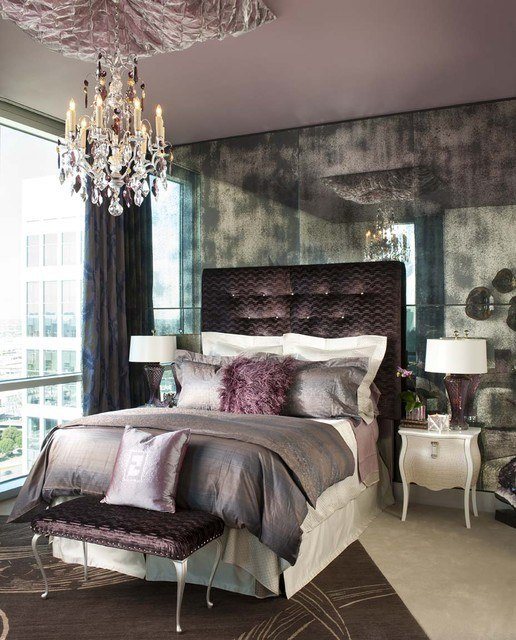 9. Use Lace
In this room, lacey patterns are used to create an antique look to the bedroom. Creamy beige and neutral white keeps the lace patterns from being overwhelming and still looking gorgeous.
10. Paint an Artistic Mural
Make your vintage bedroom look unique by painting murals on your walls to turn your whole room into a work of art. The distressed furnishings and ornate details in the room complete the look.