Autumn or fall may not happen in Malaysia but we can always take a page out of the sweater season to get inspiring decor for our home. Seeing as it is the time when you feel like cosying up at home or just want some warm and stylish decor, you can expect to have some really pretty decor.
1. Table Centerpiece
Nothing dresses up the table like a beautiful centerpiece and in honour of autumn, you should using things like these quirky faux wheat. Place a bunch of it in a vintage pitcher and arrange a few faux pumpkins to make it look even more stylish.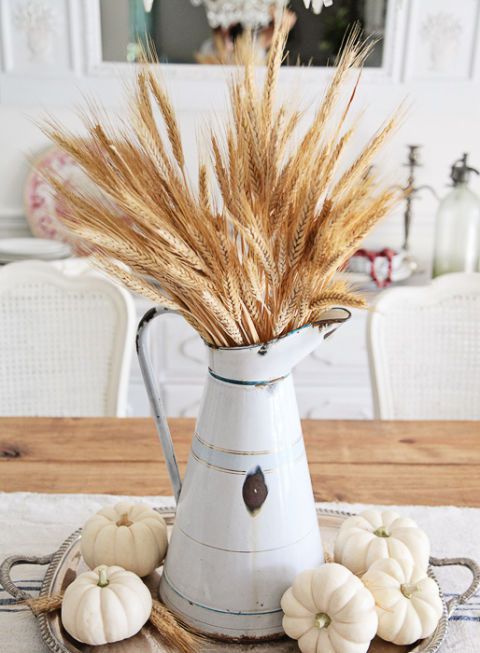 2. Leaf Art
Autumn is the time when leaves fall on the ground so it's only appropriate that you immortalise this in your home by turning them into a work of art. Choose the leaves that are a warm colour for best results and just get creative.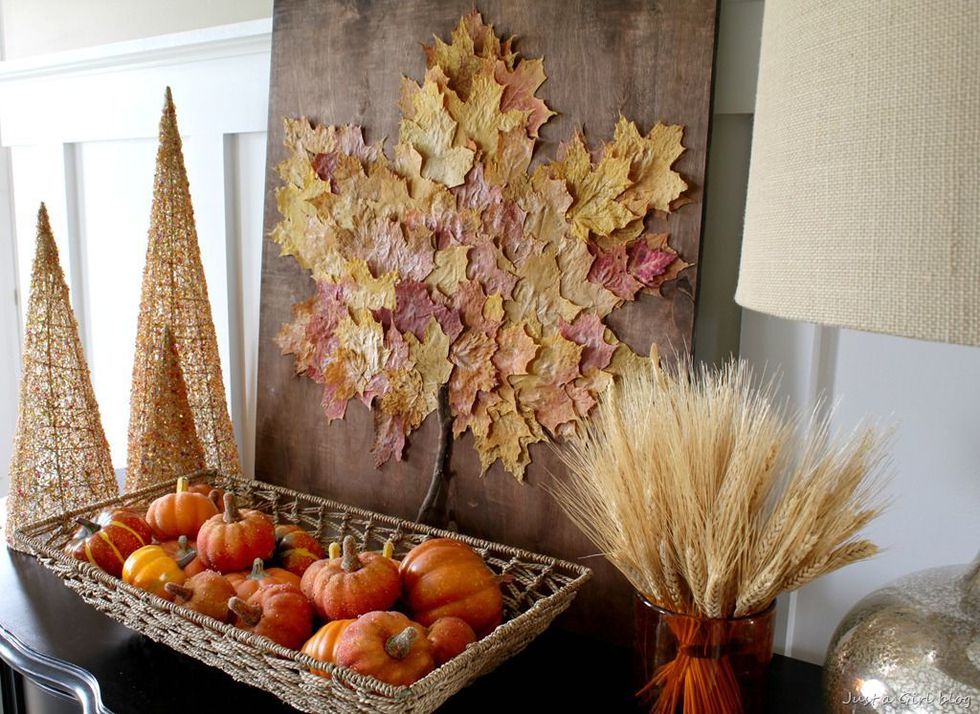 3. Comfy Throws
Since autumn is the season is start cosying up, then there's nothing better to make sure that your home looks like a stylish and comfy nest. Incorporate cushy pillows and warm throws in your home that will bring the cosiness factor up.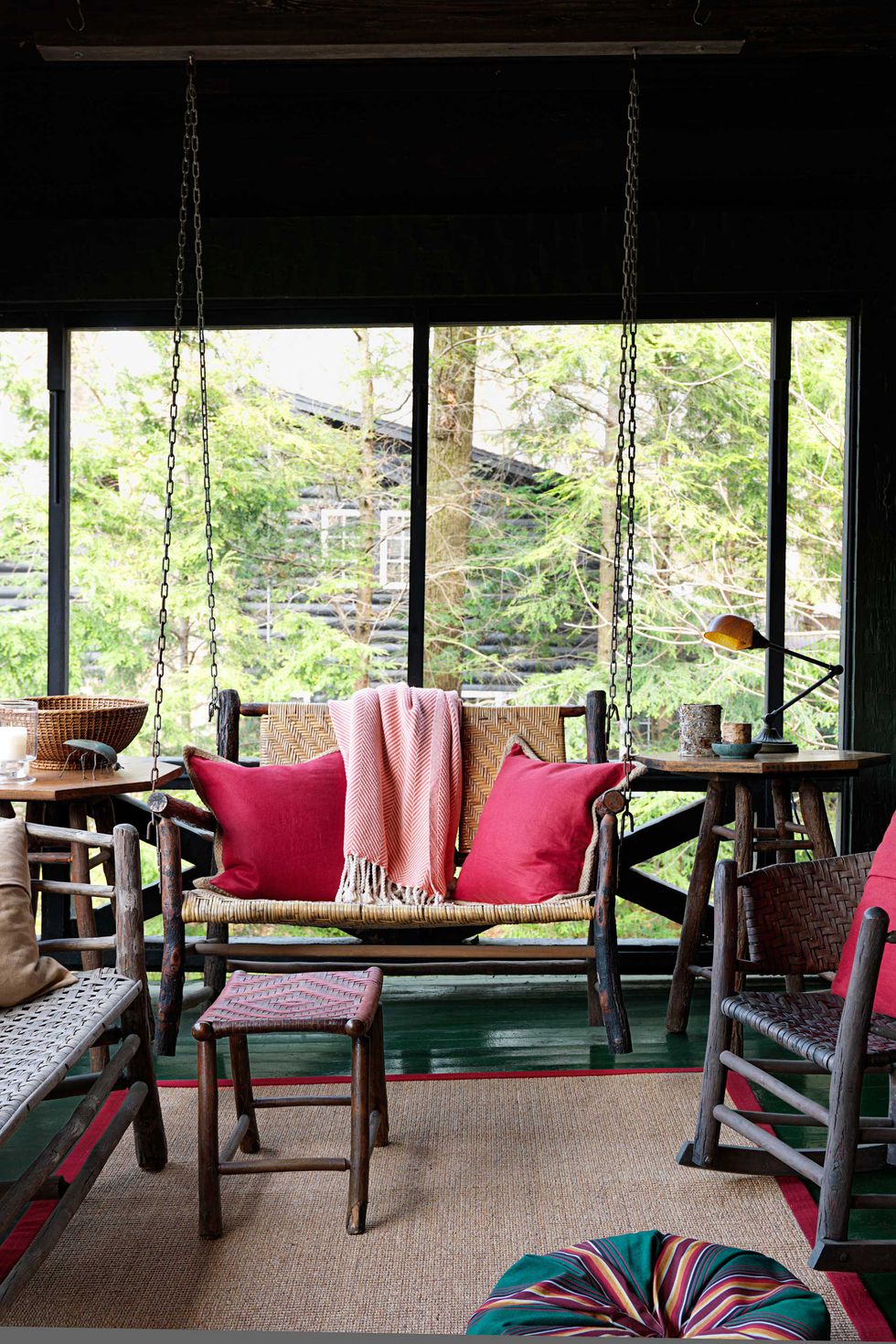 4. Fall Mason Jars
Mason jars are very versatile and can be used for almost anything you can think of, including to create these gorgeous accessories. Add some warmth into your home with these cool jars covered with leaves by lighting up a candle inside.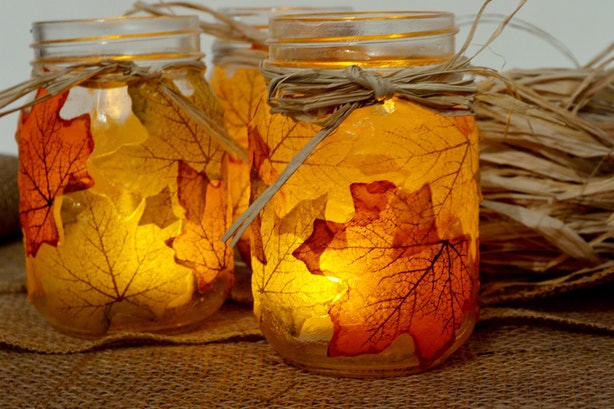 5. Autumn Colours
It's pretty easy to bring autumn in your home with the right colour paletter and this is the season to embrace warm colours. Autumn's colours are predominantly red, orange, brown and almost everything else in between these shades so keep them in mind when you are redecorating.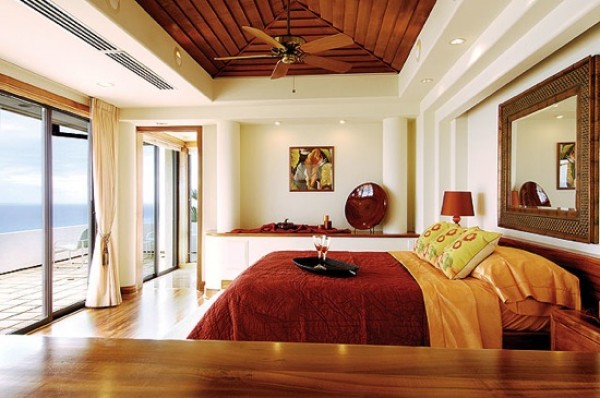 6. Mix it Up
Yes, we just told you to focus on the autumnal colour palette but this doesn't mean that you can't mix things up a little. If you are not ready to go for the full autumn look then try incorporating a few accessories like mini pumpkins and some gorgeous foliage to bring autumn in.