Other than the front door, the next thing that your guests will see is the hallway so it's very important that you make an effort to decorate it as well. It doesn't matter whether your hallway is long or short, wide or narrow, there is always some way to make it look beautiful and welcoming for your guests.
1. Bold Wallpaper
A really easy way to dress up your hallway is to use some patterned wallpaper to make it look more beautiful and brighten up the space with some stylish light fixtures. You can keep the rest of your decor simple so that the wallpaper can be more outstanding.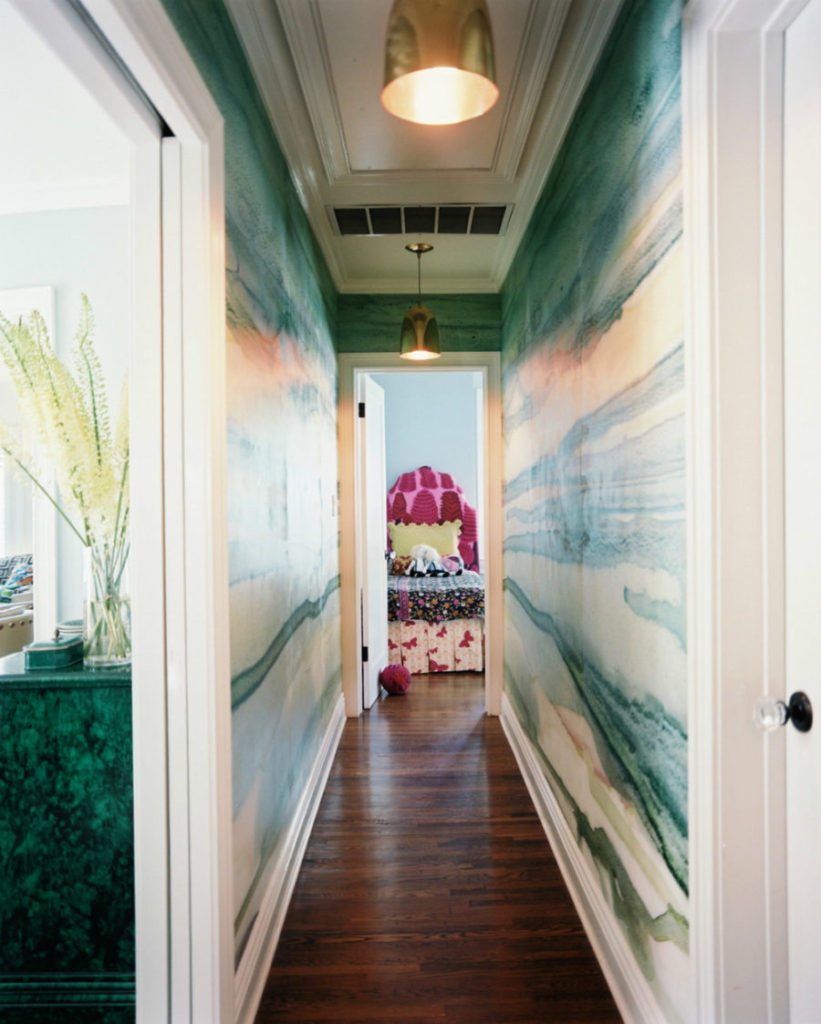 2. Large Windows
Allowing natural light to stream inside the home is essential as it will make your home feel more warm and welcoming. If you are unsure how to do this, you can lighten up your hallway with views of the outside or your garden with an oversized window that will also make it feel more spacious.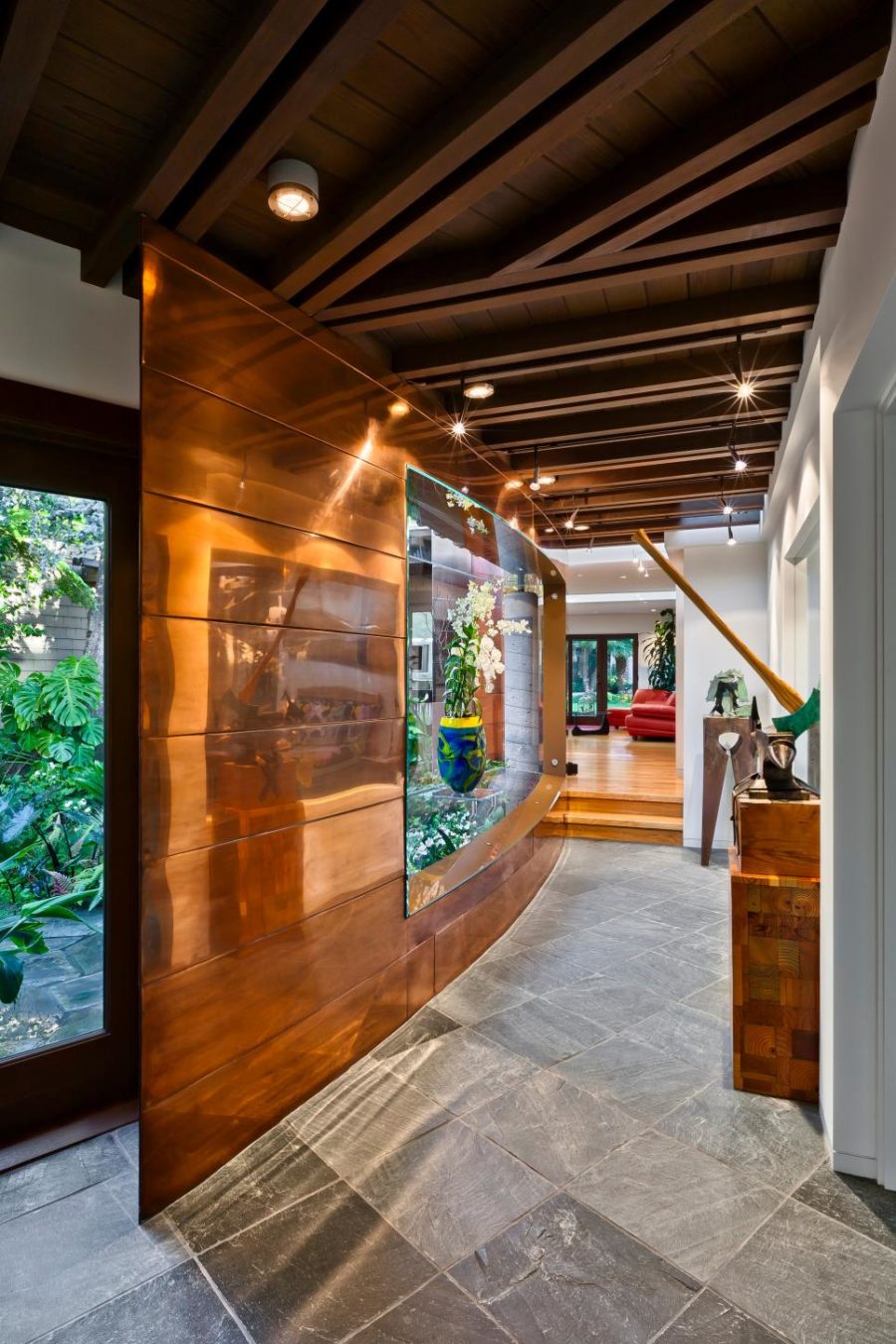 3. Black-and-White
We said it before and we'll say it again, the colour combination of black and white works really well if you are going for a chic, Parisian look that will never go out of style. Adding pops of warm wood and metallic elements enhances the monochromatic hallway even more.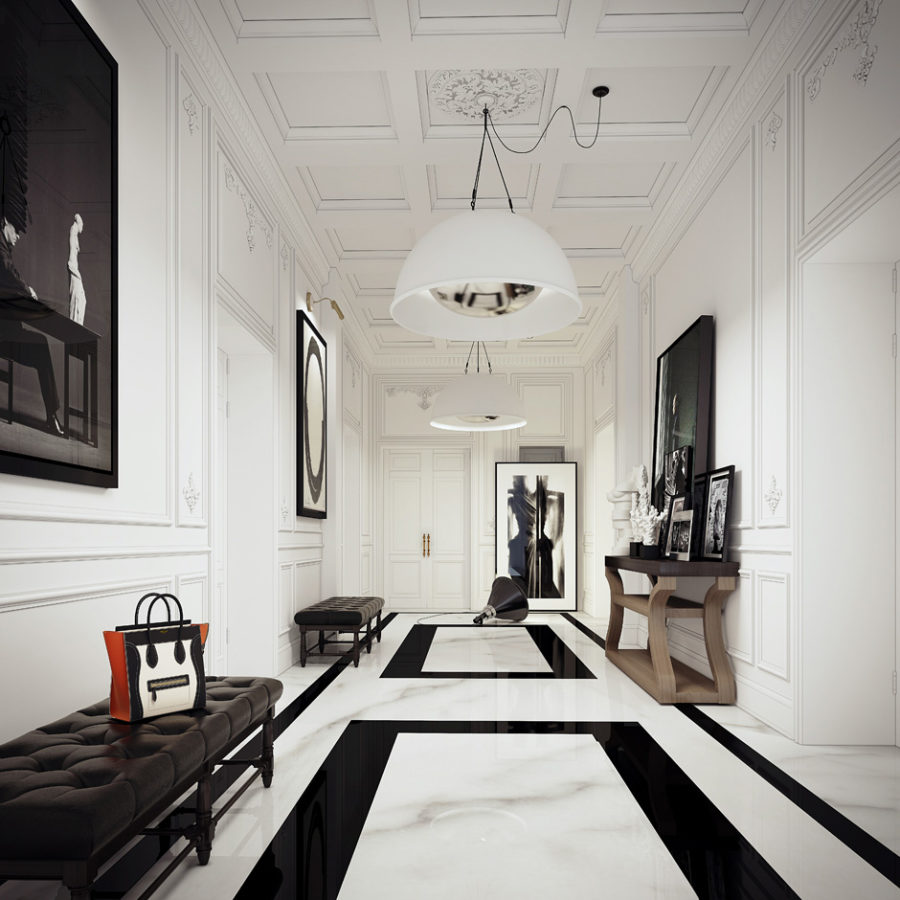 4. Wall Light Panels
Having lights in the house is an absolute necessity and this is where you get to play with it, especially if you have a dark hallway. Make your lights work for you by being decorative and functional while lighting up your hallway with some patterns.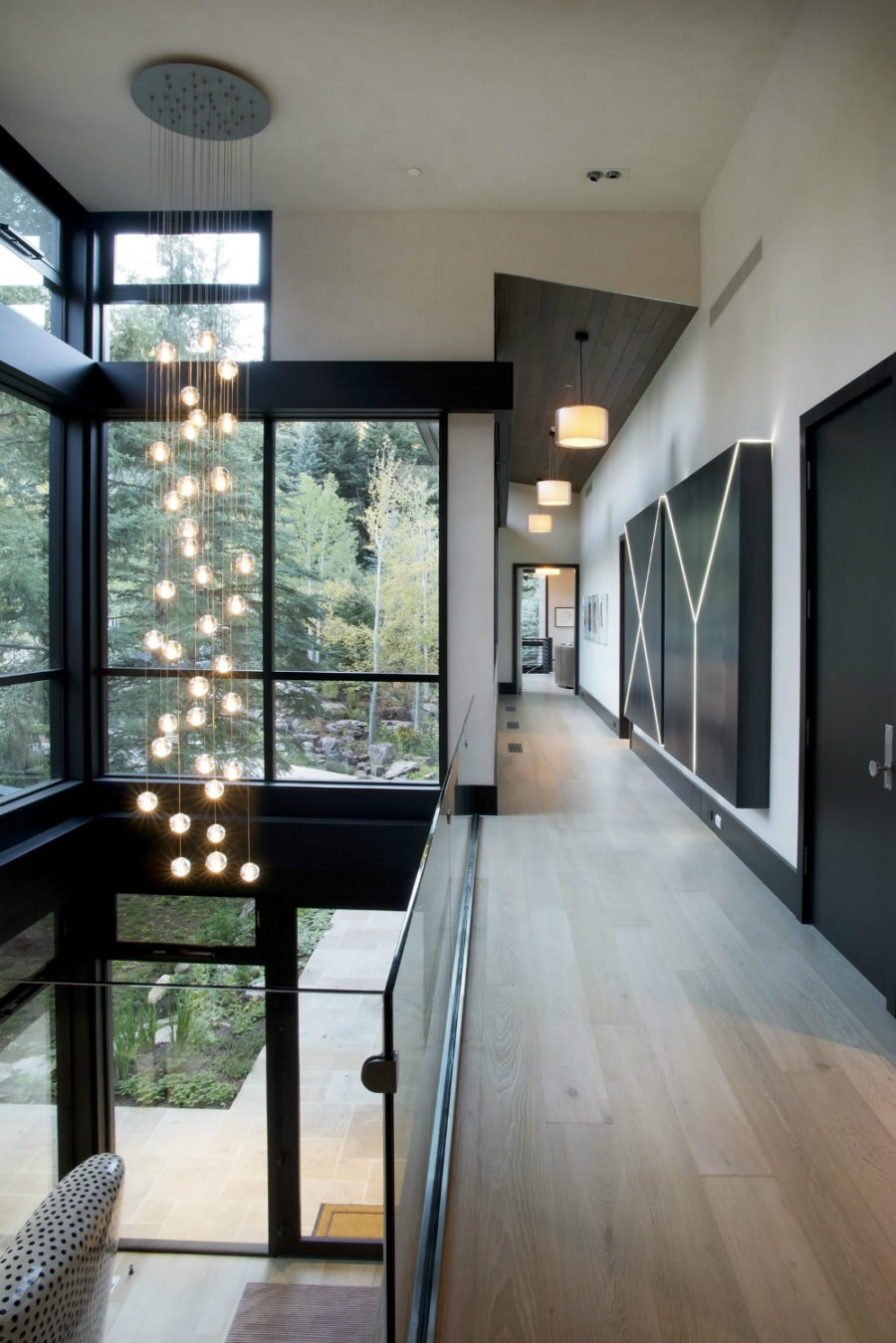 5. Grand Metallic Elements
All that glitters is gold, as can be seen in this hallway which is made even more majestic by the gold elements that make it look glamorous. Paired with a modern chandelier and a vintage pastel background, it looks even more interesting.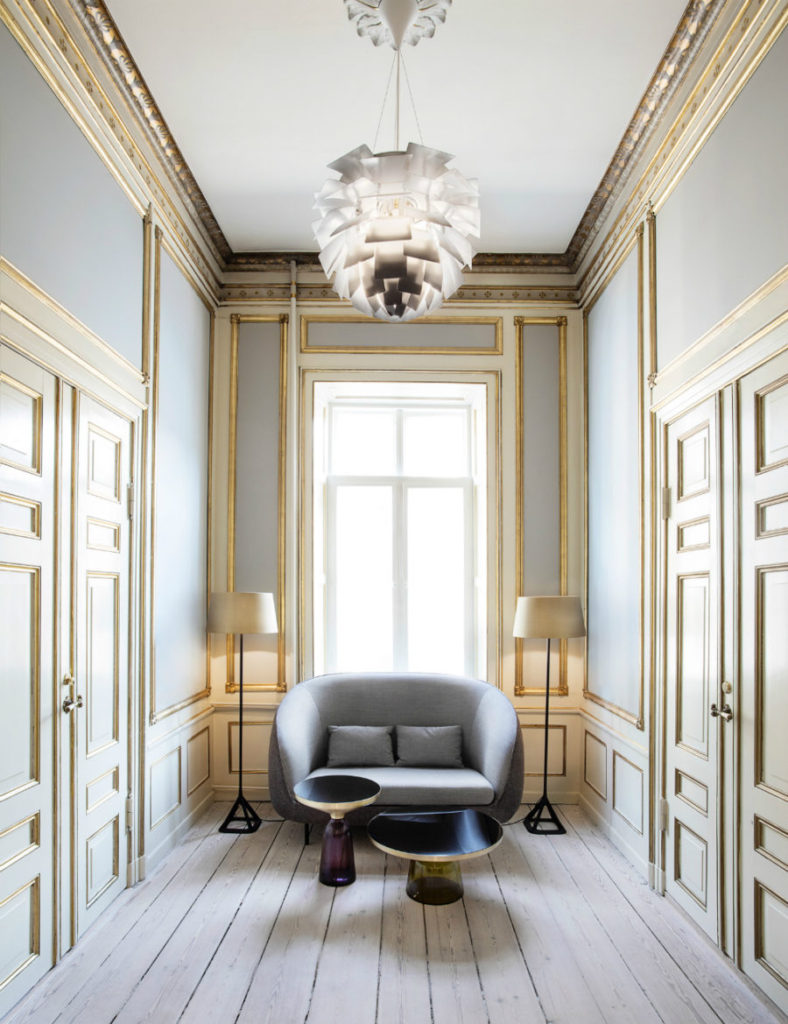 6. Portrait Gallery
There's no better way to display your memorable photos and portraits than by displaying them right in the hallway, which is something that everyone will see when they first step into the house. Plus, the multiple windows help to let in the natural light to illuminate the precious photos on display.