I coHaving a home office means that you have a great space to do your work when needed but it can be difficult sometimes as you may often get distracted by the comforts of your home and start to laze around. That's why it is very important for you to have a cosy home office that will help you in being efficient in your work and here are a few great ideas you can steal.
1. Simple Home Office
Having an accent wall in your home office can really spice things up and make it look good which will make you feel extra energised to get on with your work. This classically striped wall looks really modern and the simple black table with drawers allows you to store your stuff while the plush carpet looks really comfy.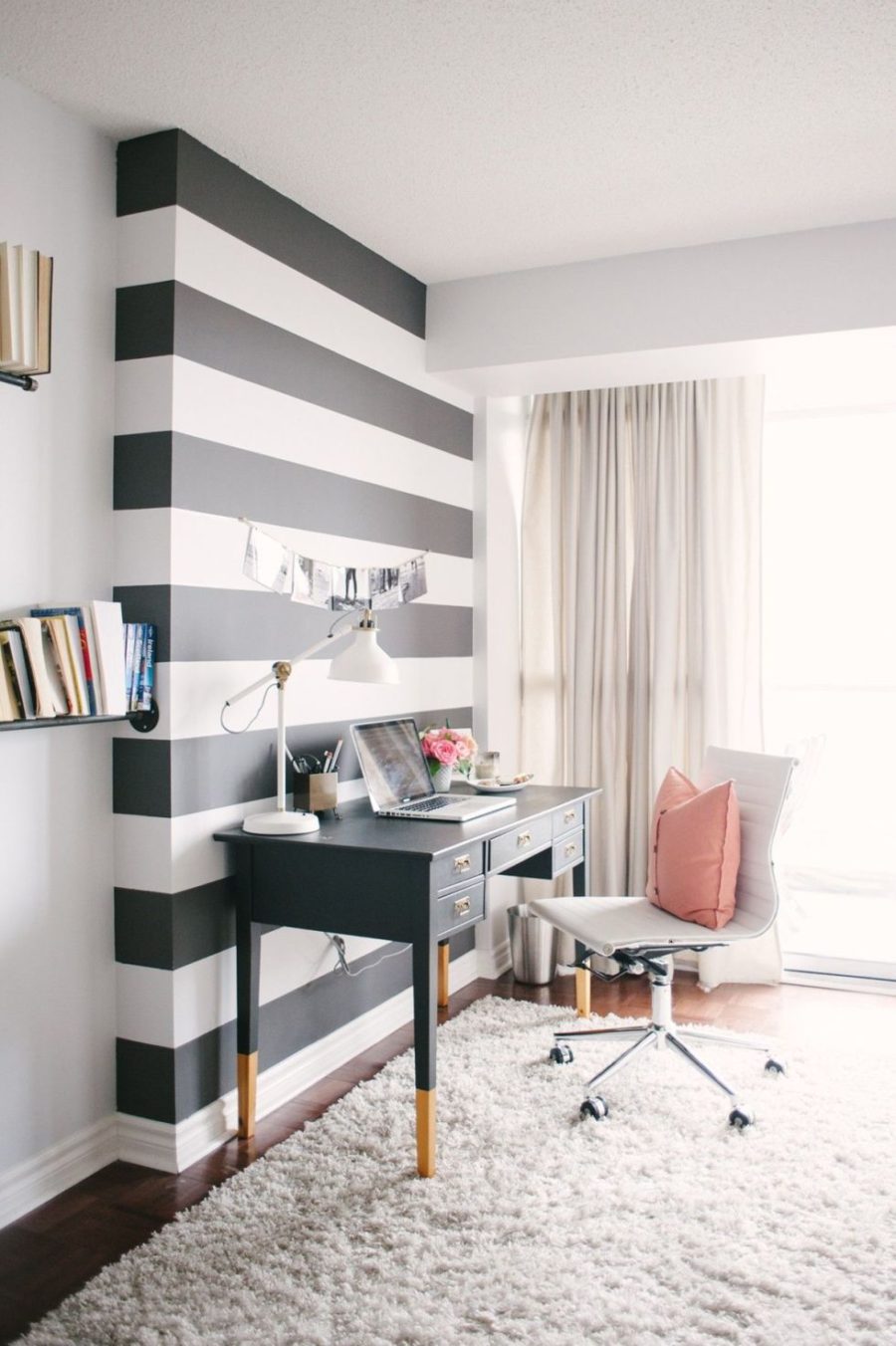 2. Vintage Home Office
Going the retro route could work wonders for your home office and this is a perfect example. The overstuffed yellow office chair looks inviting while a nice stool to rest your feet or for any other people who want to sit there is a great idea too. A few vintage decors at the back keeps the space cheery as well. I haven't yet tried sitting on the chair however so it might not be the comfiest.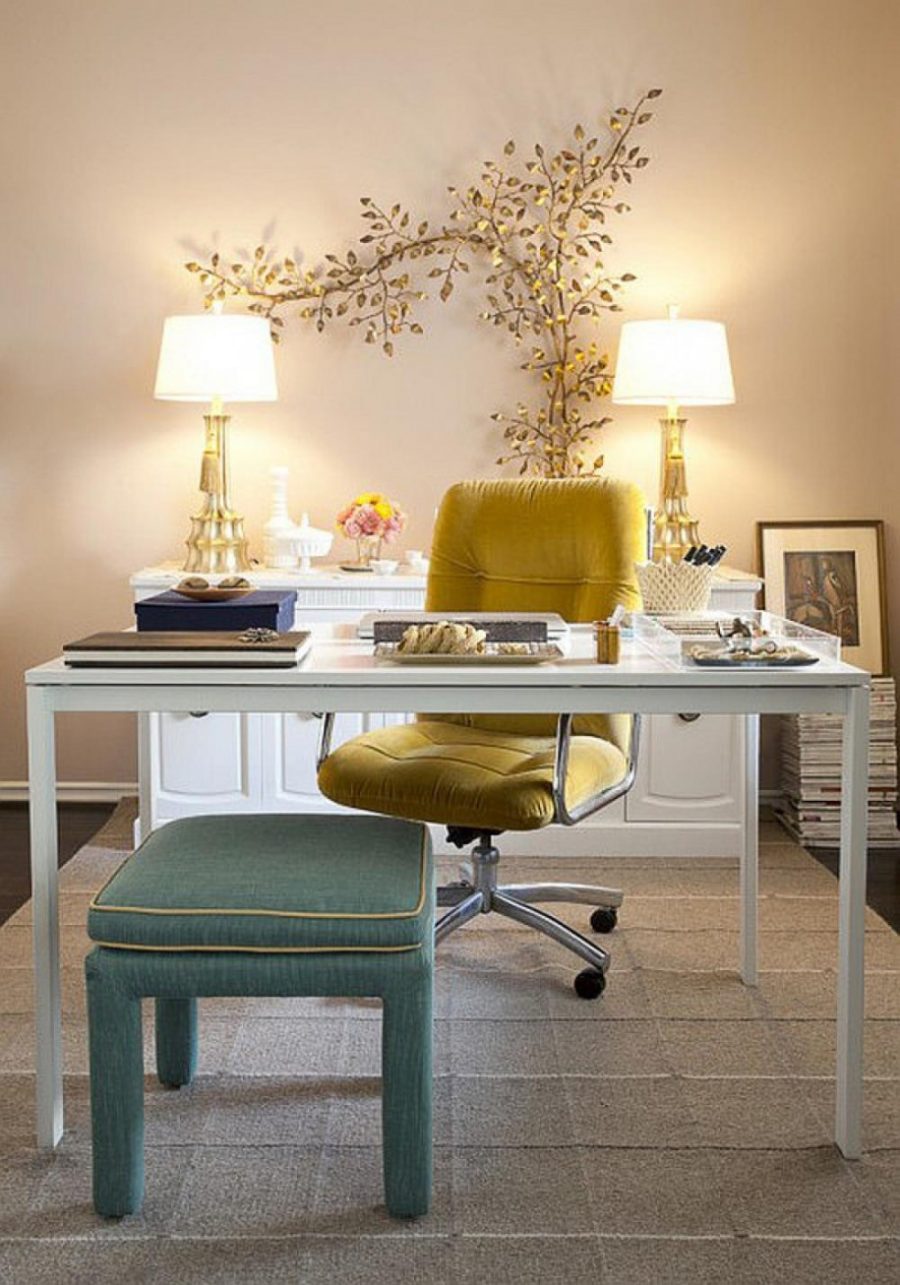 3. Neutral Home Office
Neutral colours are always a safe bet and this is the same when you're creating your home office and don't know what colours to go for. They give a rather calm and peaceful atmosphere that is conducive to work and to make it more exciting, add some soft blues and light grey for added glam.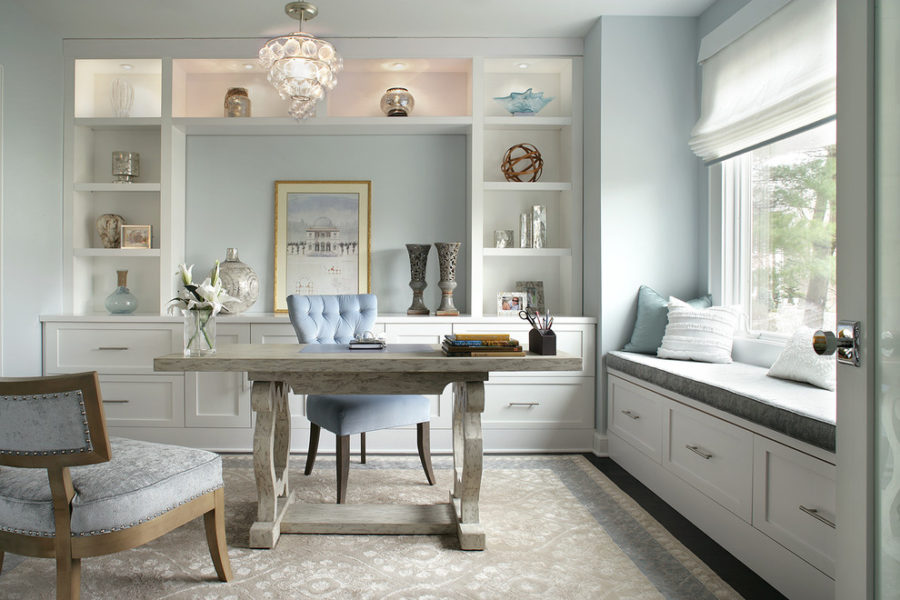 4. Modern Home Office
This home office may look really modern thanks to the quirky chandelier and sleek chair but it looks more interesting due to the rugged wooden table that has a lived-in feel. Best of all, there are lots of windows near the home office that lets in the natural light that will keep you relaxed.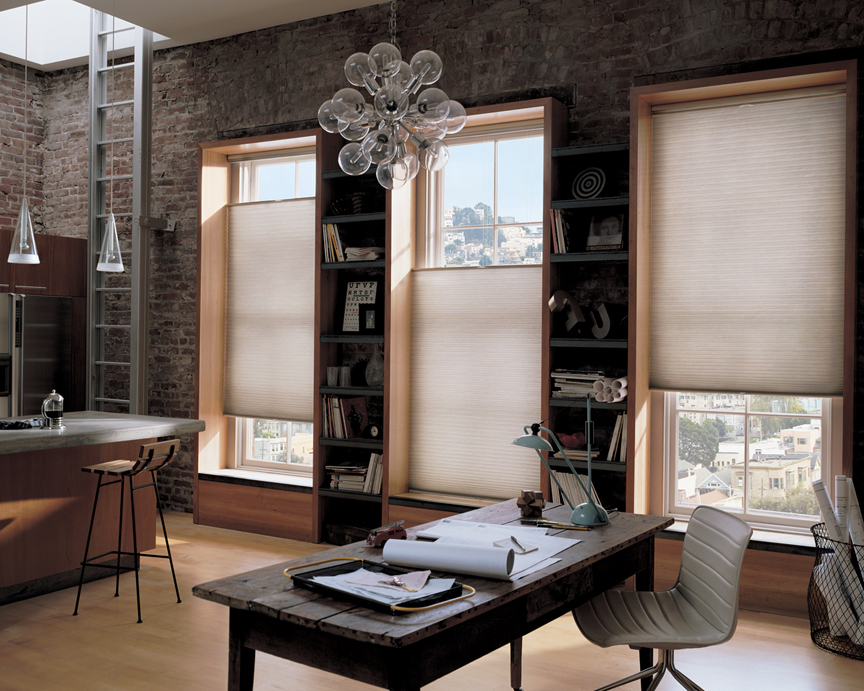 5. Warm Home Office
Make your home office a multi-purpose one with a rollaway bed that's really comfy and ready for any guests that want to stay over. Indulge in warm tones and natural elements for that homey feel and maybe if you're tired out from working you can take a nap on the bed too.