It's always good to have greenery in your home and one of the places that could do with a touch of Mother Nature has got to be the kitchen. But since the kitchen is already jam-packed full of stuff, it can be hard to find a place to display a few plants to brighten up the ambience.
Don't worry though, because we're here to help. Here are a few ideas where you can use some upper storage ideas to display your plants and keep your kitchen looking lively and warm.
1. Classy Rack with Plants
This elegant kitchen is given a homey touch with the plants located at the upper storage rack that keeps it out of harm's way but still looks beautiful. Just remember to clean your kitchen rack regularly to ensure tidiness of your kitchen.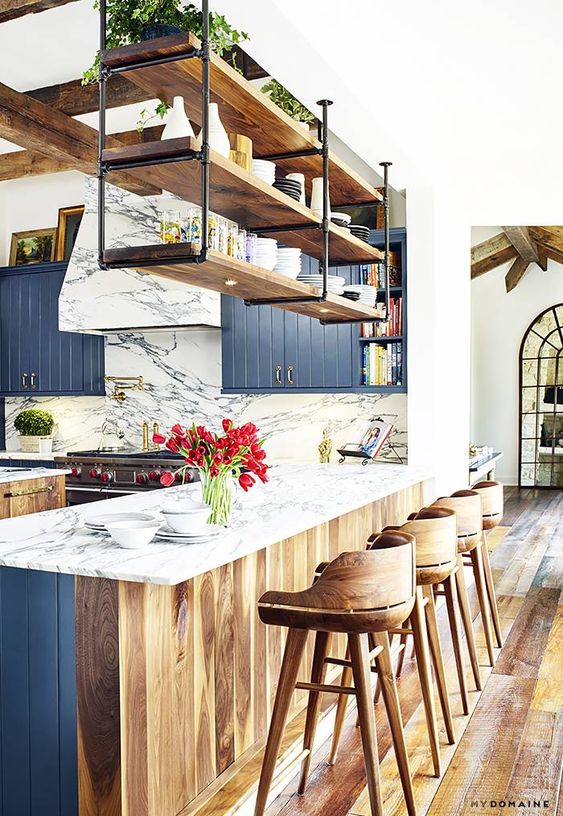 2. Modern Rack with Plants
A modern kitchen would look plain and clinical without some plants but thankfully, the indoor greenery located at the upper rack offers a breath of fresh air.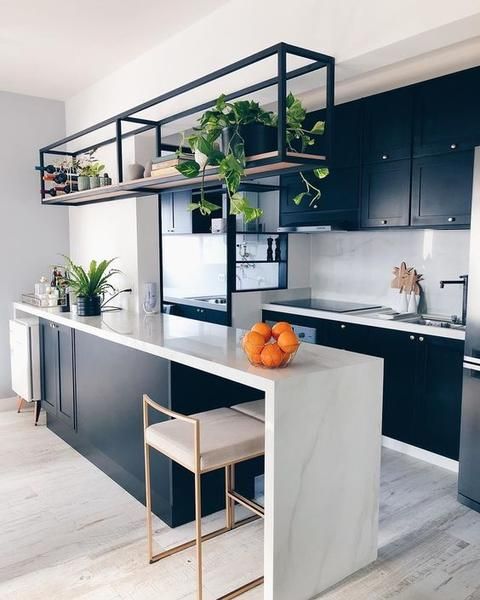 3. Transparent Rack with Plants
Using a material like this for the rack is a rather clever idea, as it complements the partition and pulls the whole look together.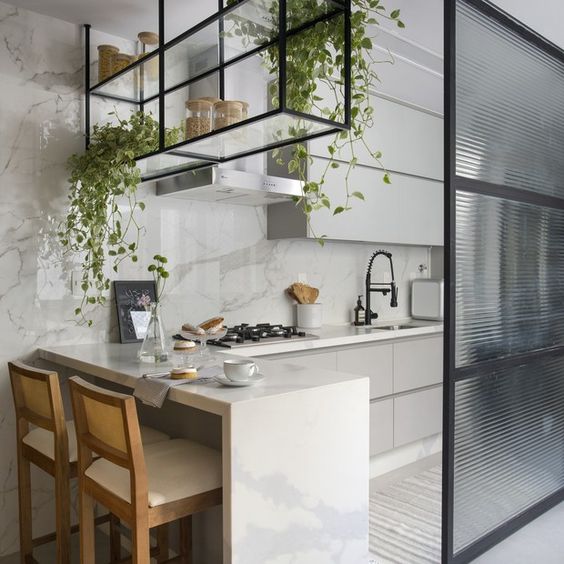 4. Double Racks with Plants
If one rack is not enough for you, then putting two racks offers so much more storage space for your kitchen items and plants as well.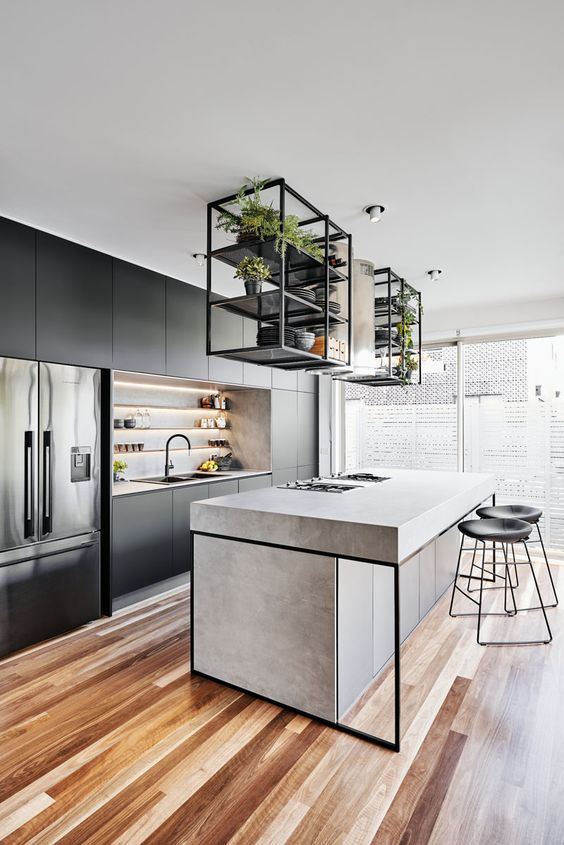 5. Simple Hanging Planter
Sometimes, you don't even need a rack for your indoor plants. Instead, going with a basic planter like this adds a certain flair to the kitchen.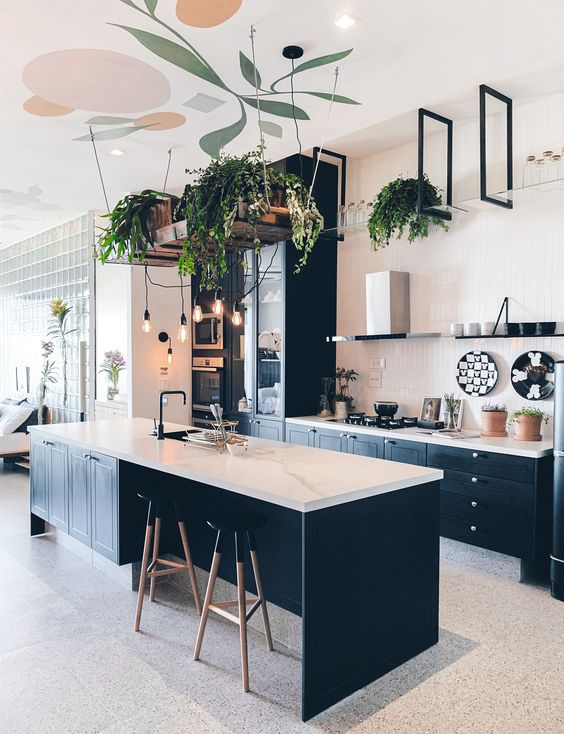 6. Wooden Rack with Plants
Your upper storage for plants doesn't have to be too elaborate, as proven by this simple hanging wooden one. Just by placing a few plants to share space with your kitchen items, the entire room looks much better.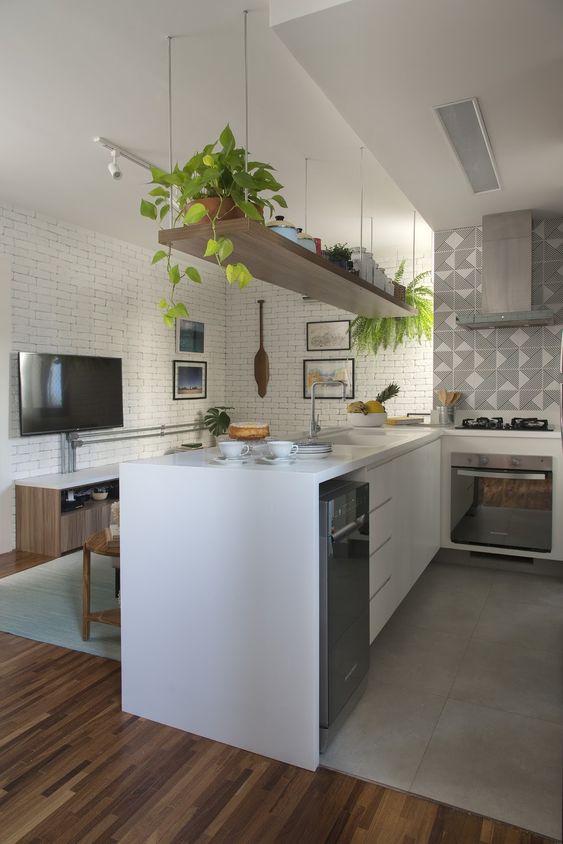 7. Illuminated Rack with Plants
This is a rather clever idea to showcase the plants. By lighting them up like that, it puts the handing rack as the focal point of the room.