The kitchen is the heart of your home and rightly so as this is where people naturally gather. It is ultimately the place where good food is made and where there is food, there will be people. It can also be the room for other activities such as cooking and baking with the family or even as a place to display your children's awesome art pieces. The kitchen also helps to set the tone for the entire home and is often something important that people will consider when they are looking to buy a house. Here are some beautiful kitchens that will give you serious house envy and inspire you to decorate your own.
1. Elegant Marble Kitchen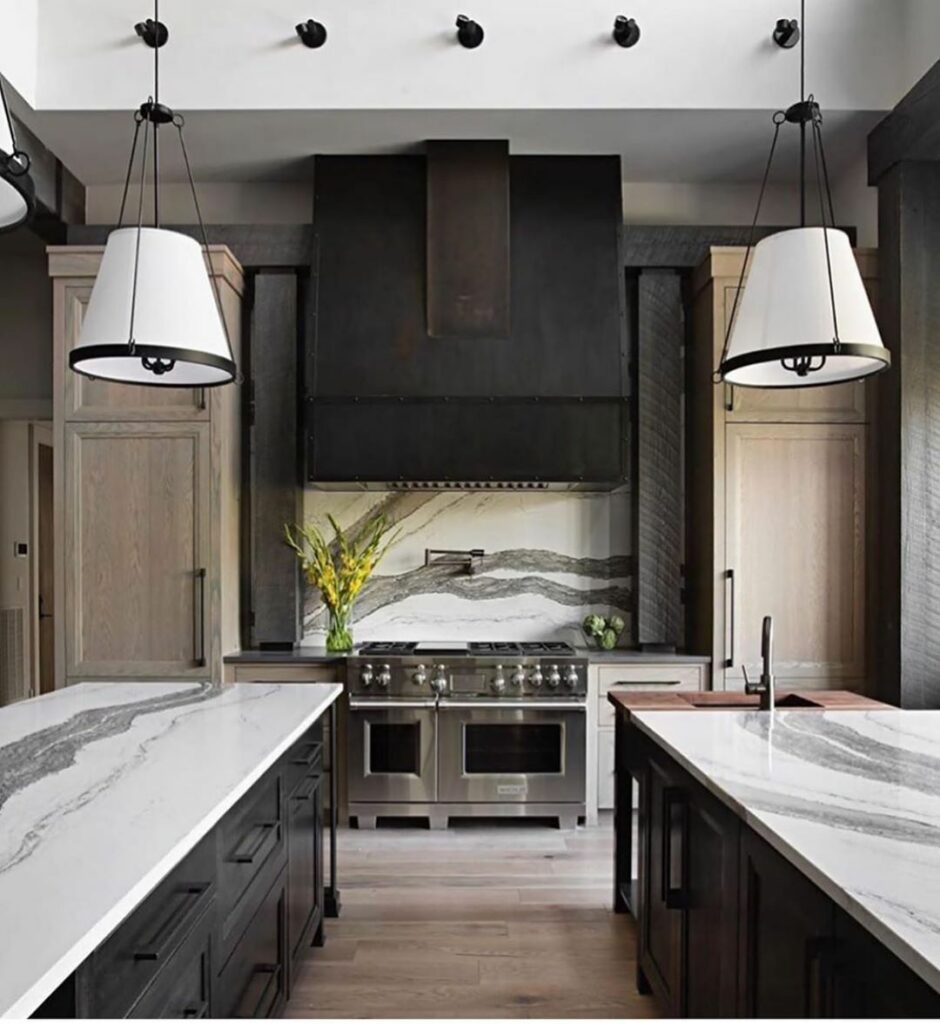 2. Black and White Kitchen with Wooden Elements to Warm It Up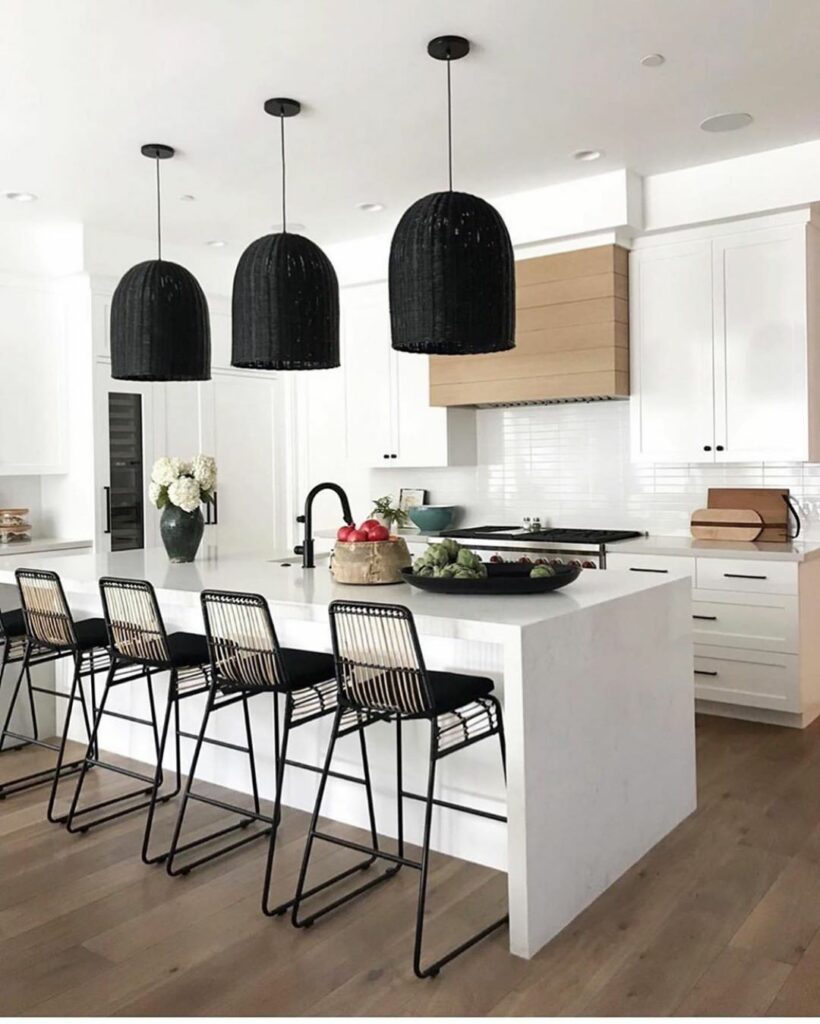 3. Chic & Stylish White Kitchen with Marble Accents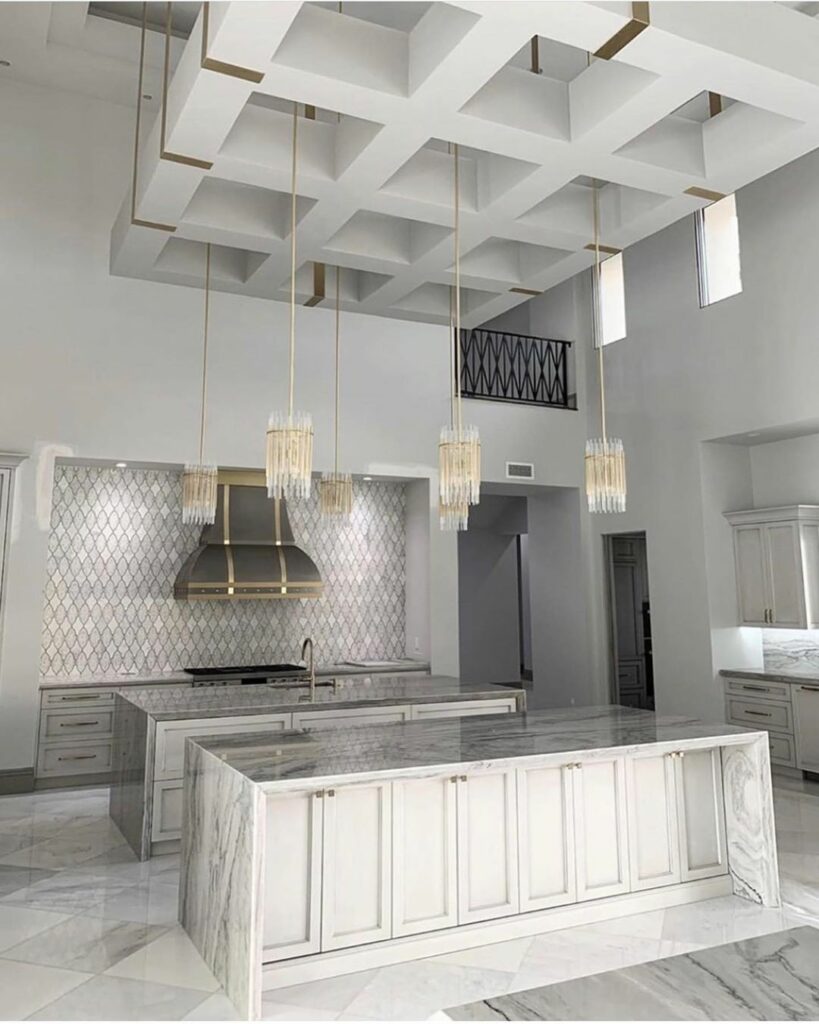 4. Blue Kitchen with Hexagonal Backsplash for a Classy Look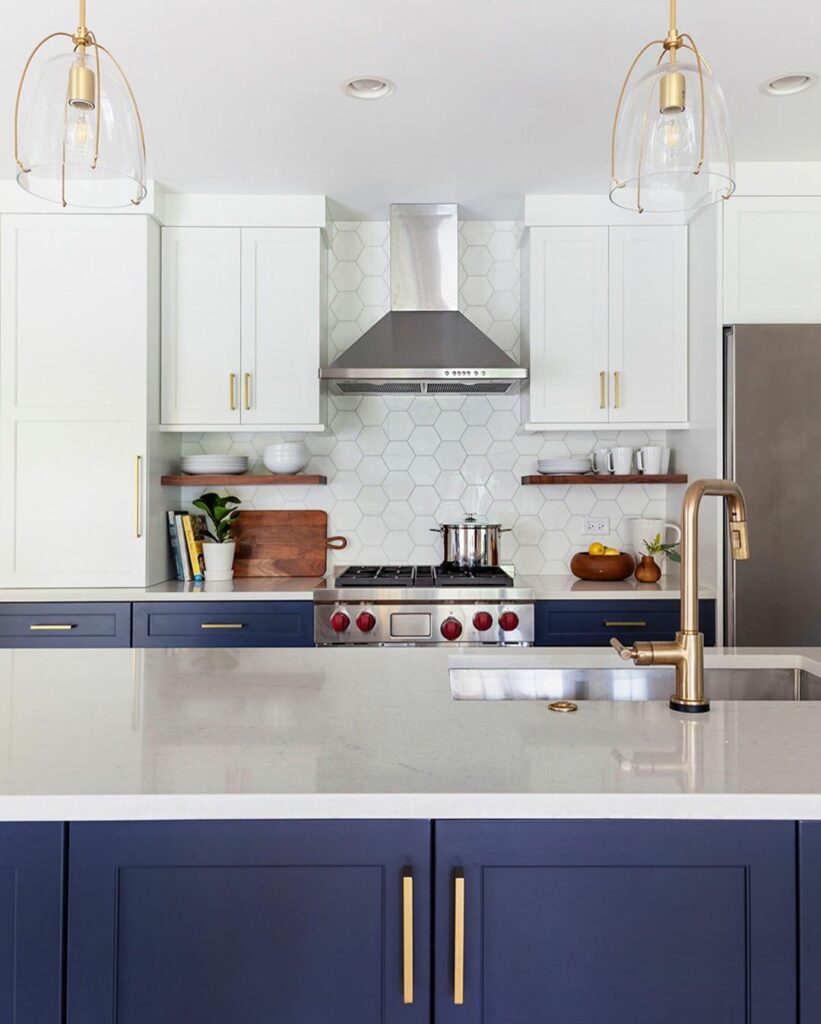 5. Gorgeous Grey Kitchen with Elegant Marble Island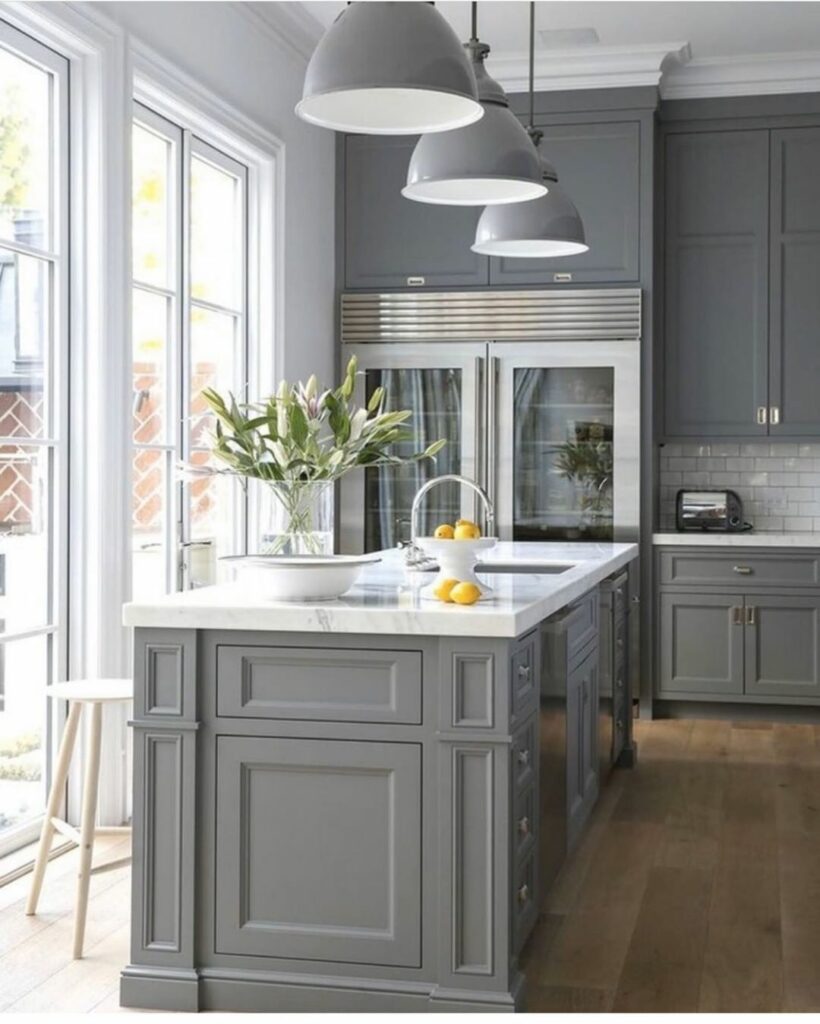 6. Modern Kitchen with Breakfast Bar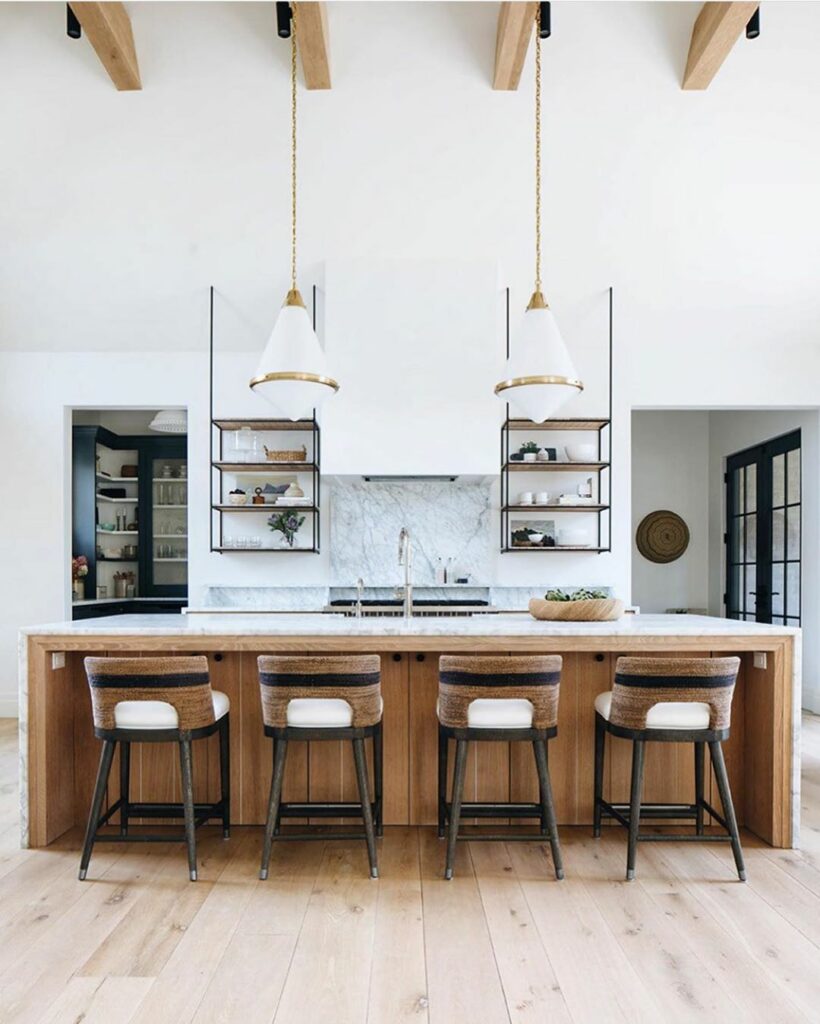 7. Spacious Stylish Kitchen with Breakfast Bar & Kitchen Island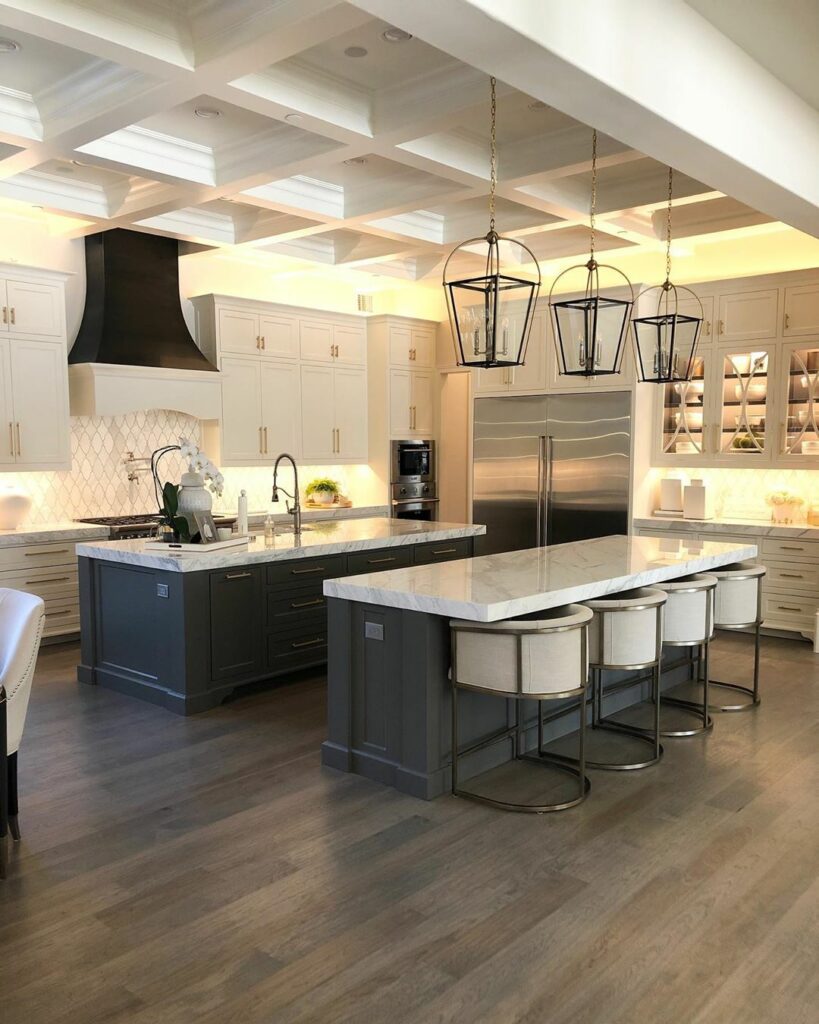 8. Homey Wooden Kitchen with Quirky Pendant Lights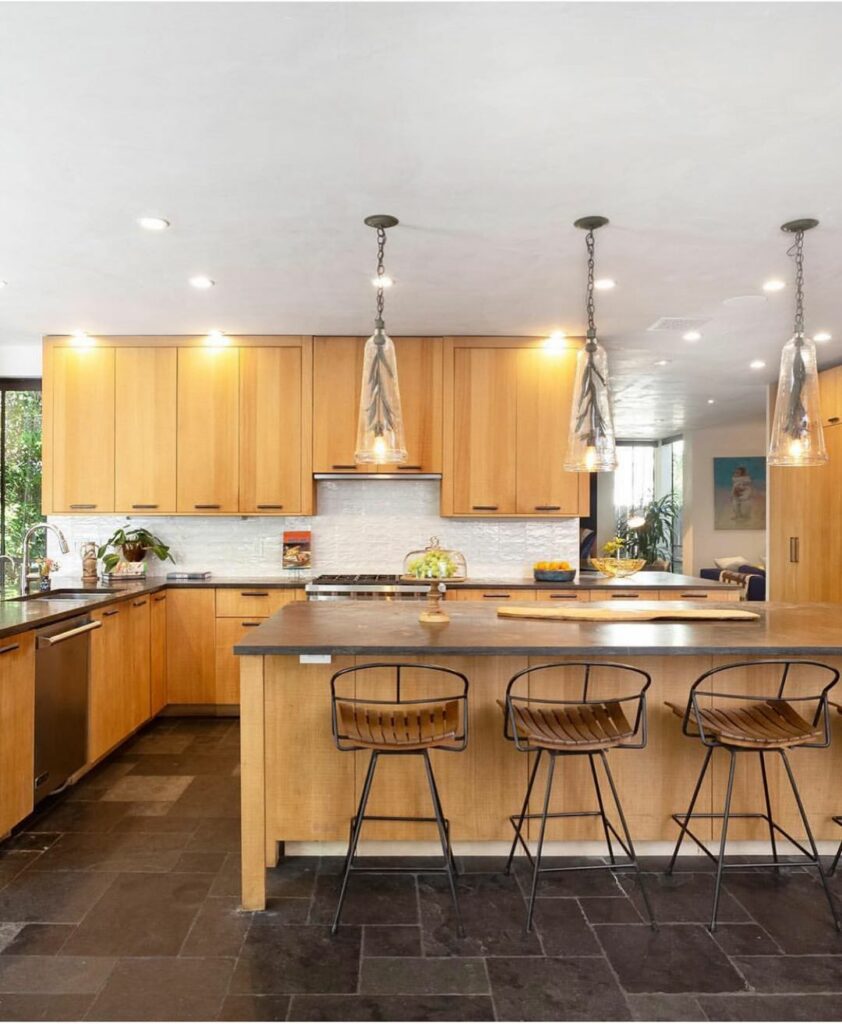 9. Forest Green & Brass Kitchen with Matching Accessories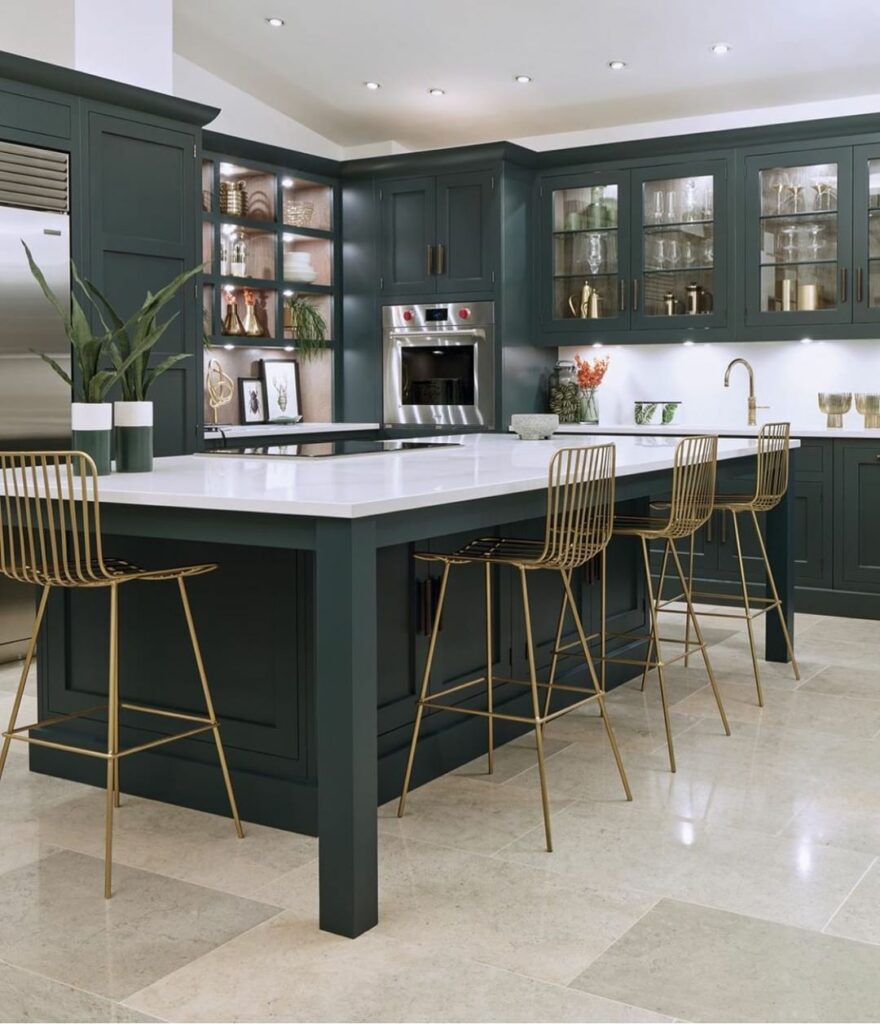 10. Airy Kitchen with High Ceiling & Unique Chandelier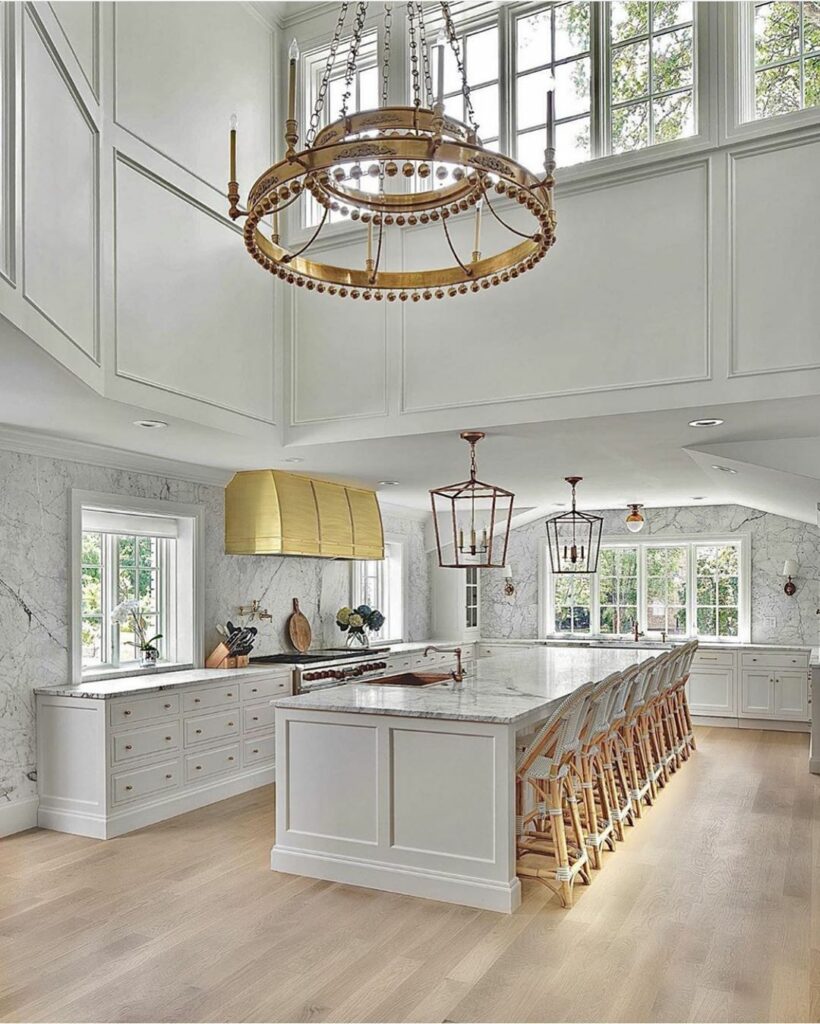 11. Rustic Kitchen with Cute Modern Farmhouse Elements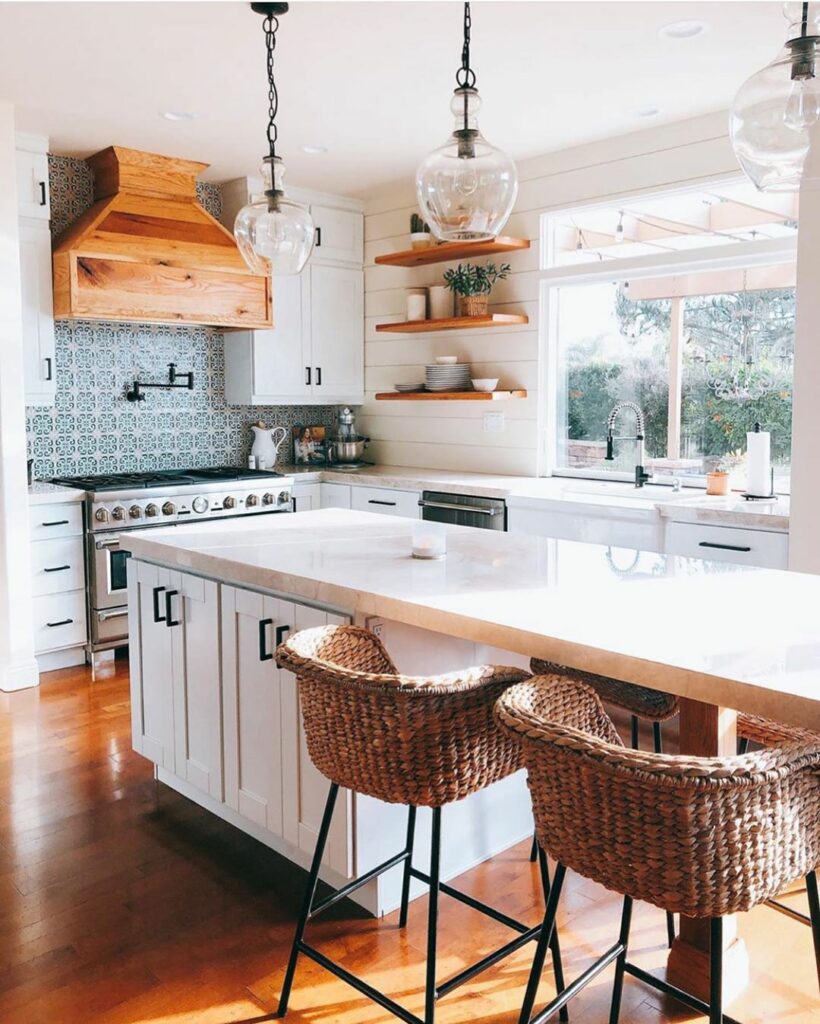 12. Chic Wooden Kitchen with Striking Feature Wall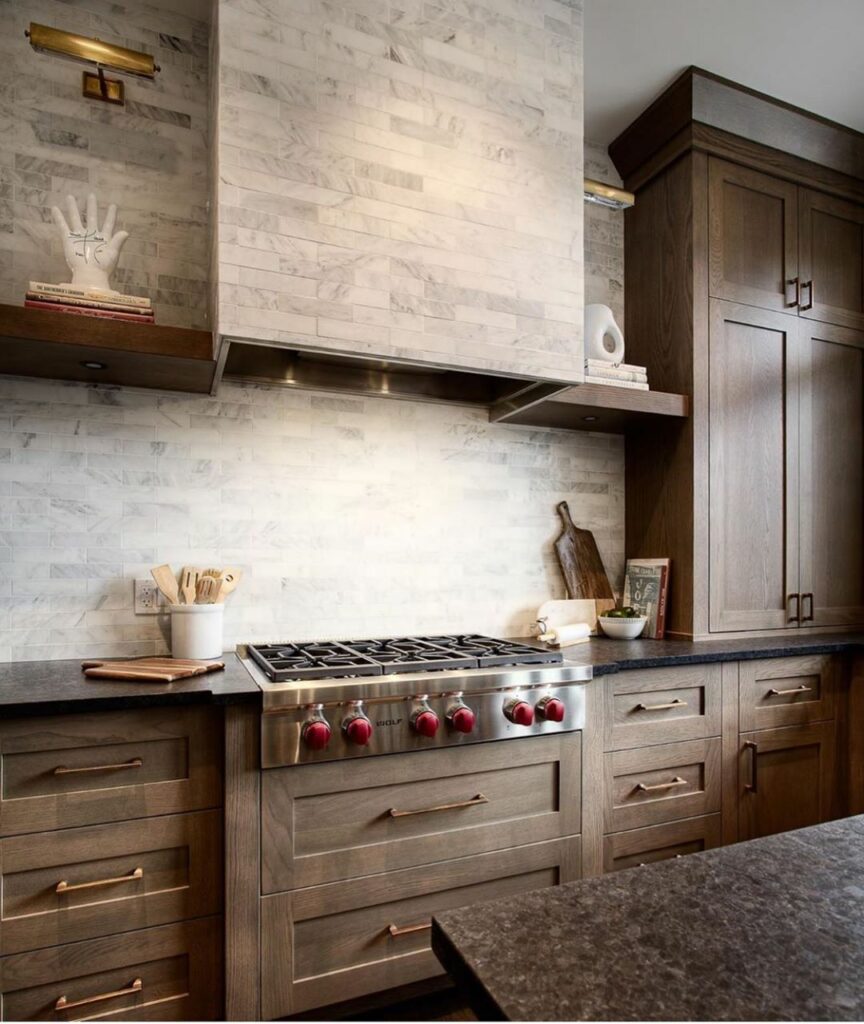 13. Simple Modern Kitchen with Gold Elements for a Classy Style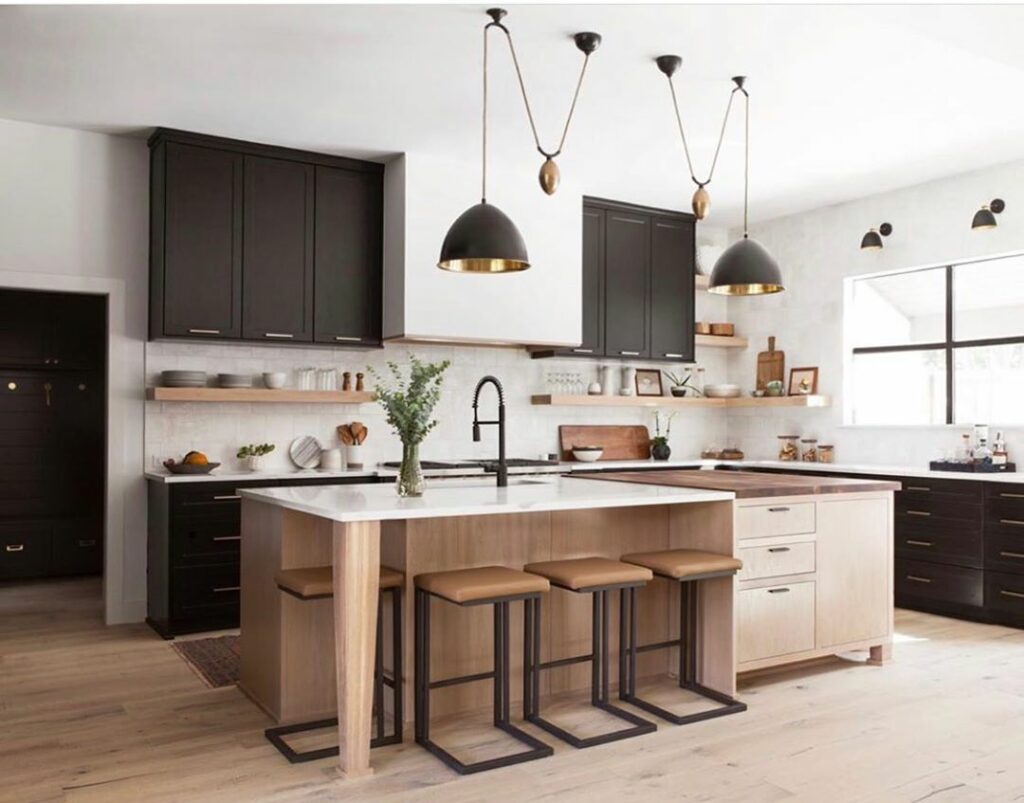 14. Show-stopping Kitchen with Interesting Backsplash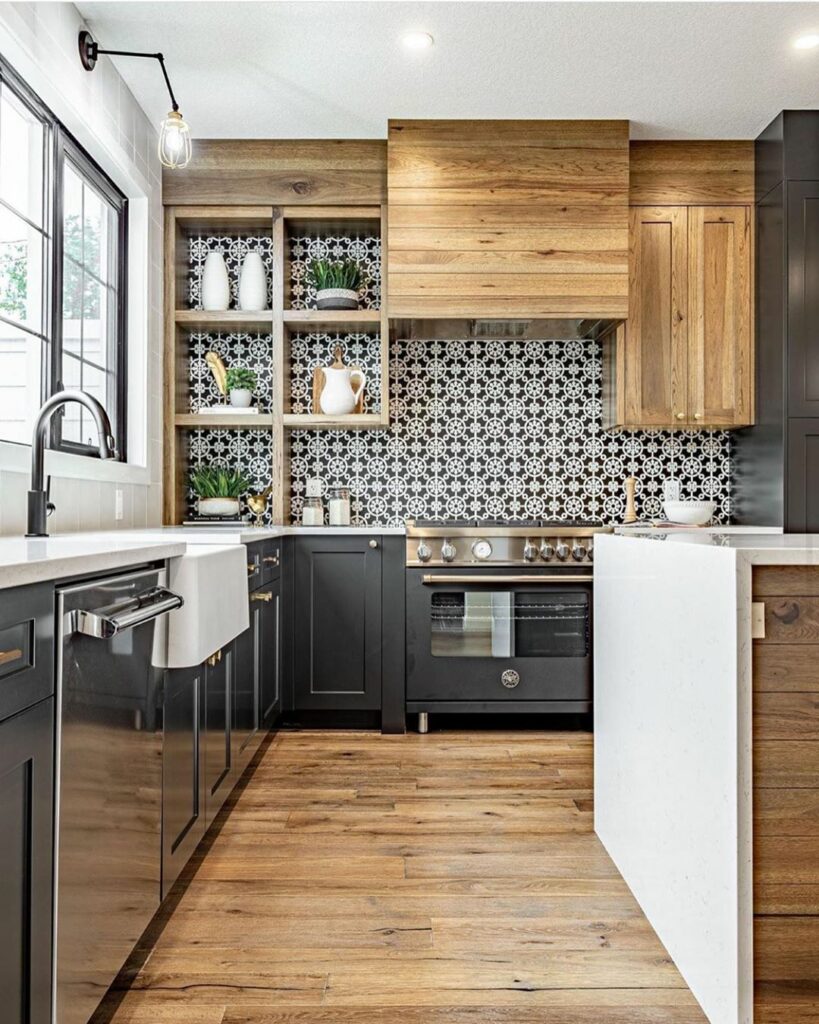 15. Rustic Farmhouse Kitchen with a Touch of Modernity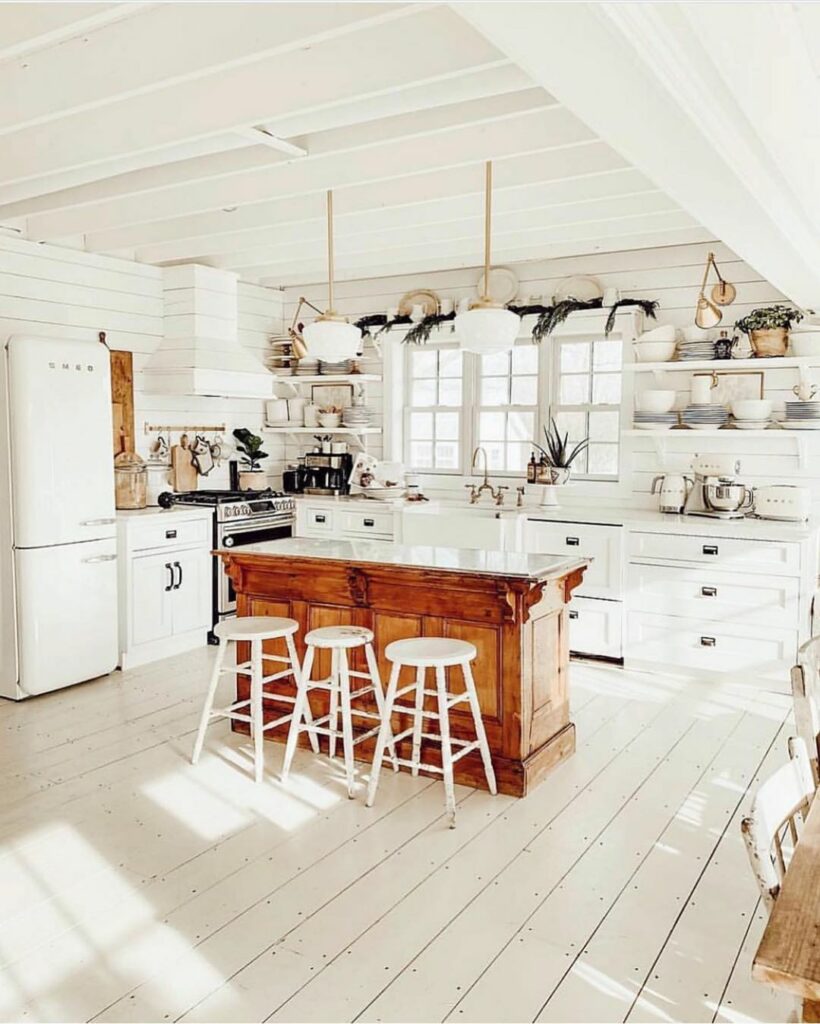 All of these kitchens are so gorgeous and it's easy to see why everyone congregates at this space as it's full of warmth and good food. Plus, you will be even more motivated to create delicious culinary delights when you have a beautiful kitchen. With kitchens like this, you can be sure that your home will always be full of guests or even if you don't want to always entertain people, it's awesome too. There are various styles of kitchens here that will look good in any home so pick and choose your favourite one.