The kitchen and pantry (if you have the space for one) can get rather messy in no time, which is why it's essential that you have an adequate food storage system in your home. Plus, having a neat and organised kitchen has got to be really satisfying and looks good too. Scroll through for some food storage ideas so that you can tidy up your home and make it a clutter-free residence.
1. Nook Cupboard
You know that awkward, dead corner in your home that is simply wasting space? You can actually put it to good use, just build a custom cupboard and store your food items there for your convenience.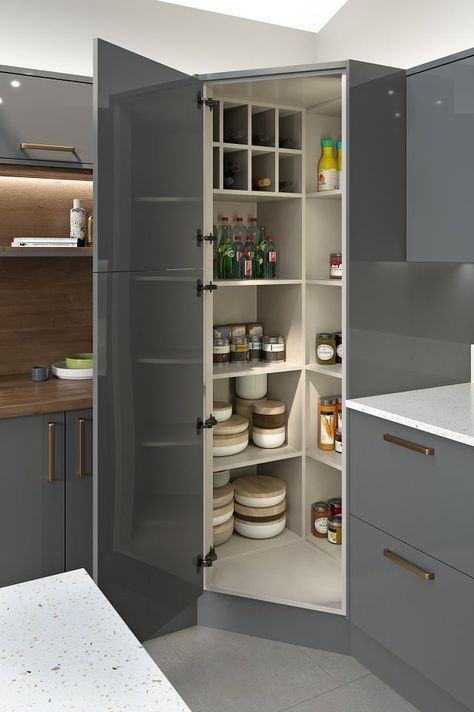 2. Clear Glass Cupboard
This is a really cool-looking cupboard with adequate shelves for storage. The clear glass doors make the space look more spacious as well.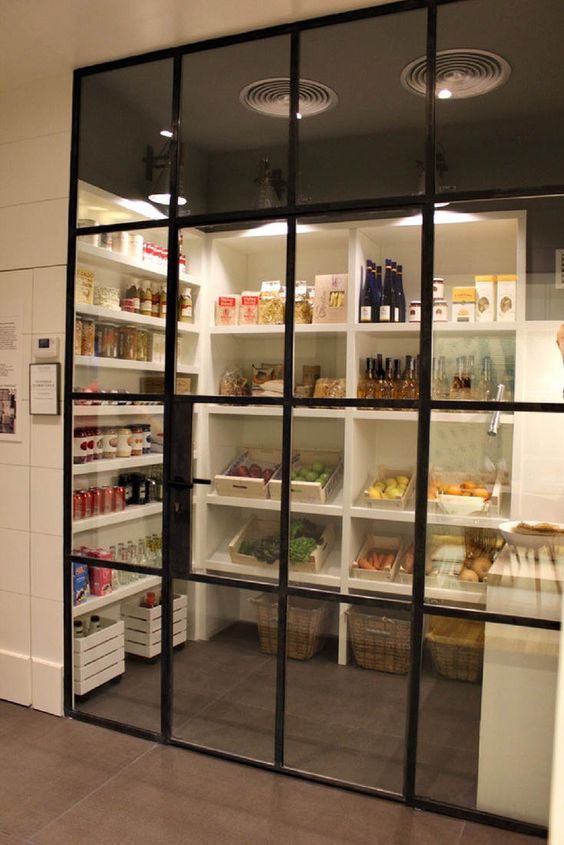 3. Tiny Pantry
Sometimes, even having a tiny pantry like this is good enough for hiding away the mess and keeping it organised.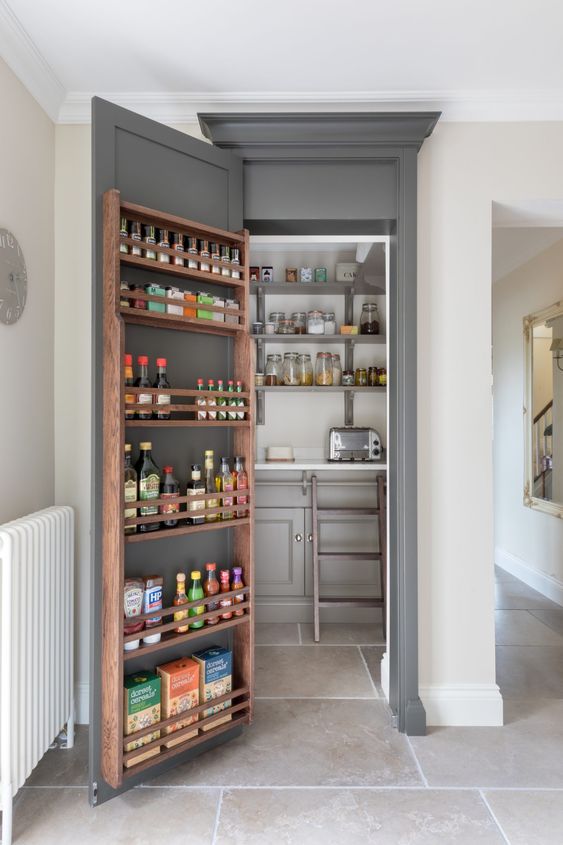 4. Walk-in Pantry
It's really handy to have a pantry where you can put all your foodstuff neatly instead of scatted all over the kitchen.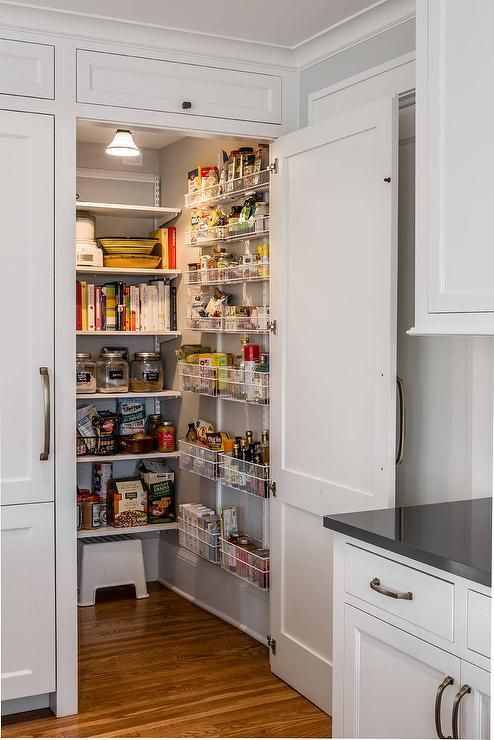 5. Mason Jars
Mason jars come in all shapes and sizes which means they're great for storing items, such as your loose groceries including flour, beans and spices.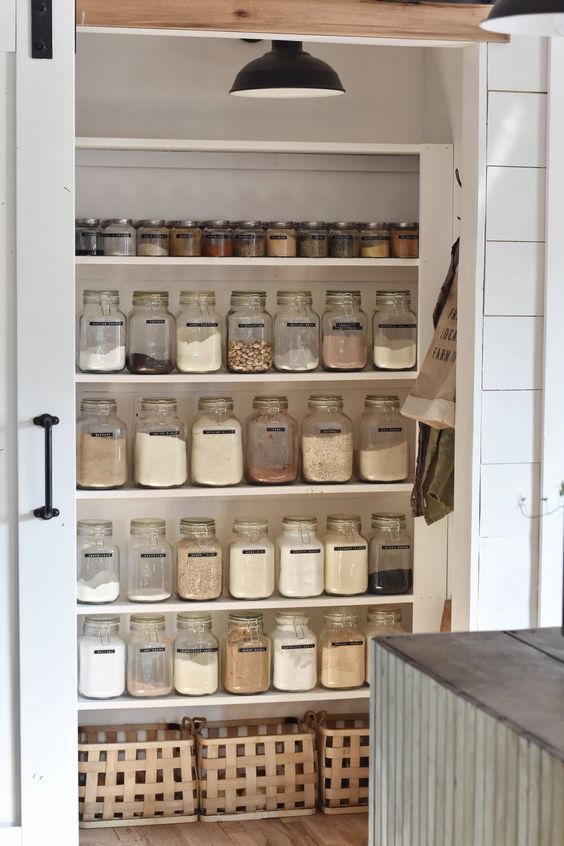 6. Chalkboard Door Cupboard
This is a great idea to have a customisable door for your cupboard and painting it with chalkboard paint means you can change it up easily. It's also handy for listing grocery shopping items and cute messages when you want to do so.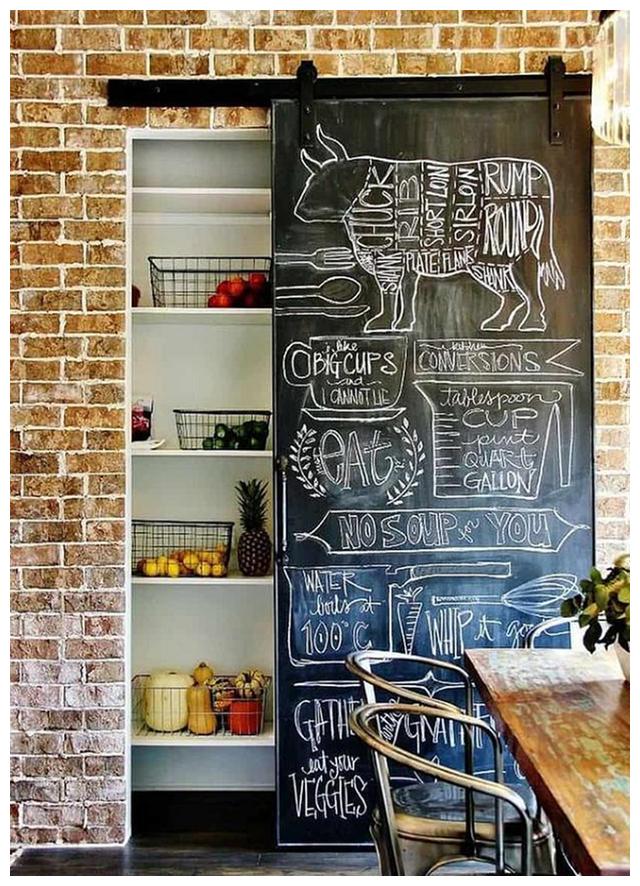 7. Built-in Cabinets
Having built-in kitchen cabinets is a godsend and allocating some of that space for your pantry items is undoubtedly genius and makes your kitchen look very neat.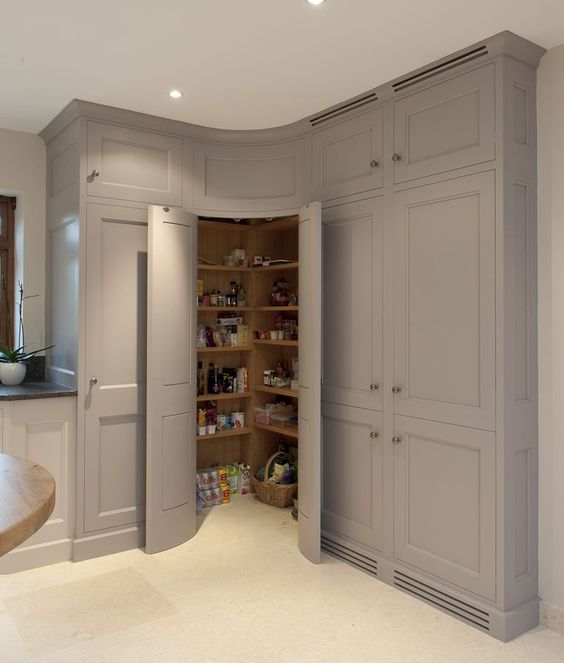 8. Double Door Cupboard
There's nothing better than a clean and organised house which applies to the kitchen too. Here, the double sliding doors cleverly conceal the food storage cupboard and inside, everything is neatly arranged.