If you have the luxury of having a bar or kitchen island in your home then you definitely need the right stools for it. There are so many options out there to create a charming and inviting kitchen but don't worry because we've got your back with these awesome bar stool ideas.
1. Industrial Metal Bar Stools
In such a rugged and industrial style kitchen, the rustic looking kitchen island needs some sleek looking stools to balance it out. These tall and modern bar stools are perfect as it freshens up the style of the kitchen with its quirky metal legs.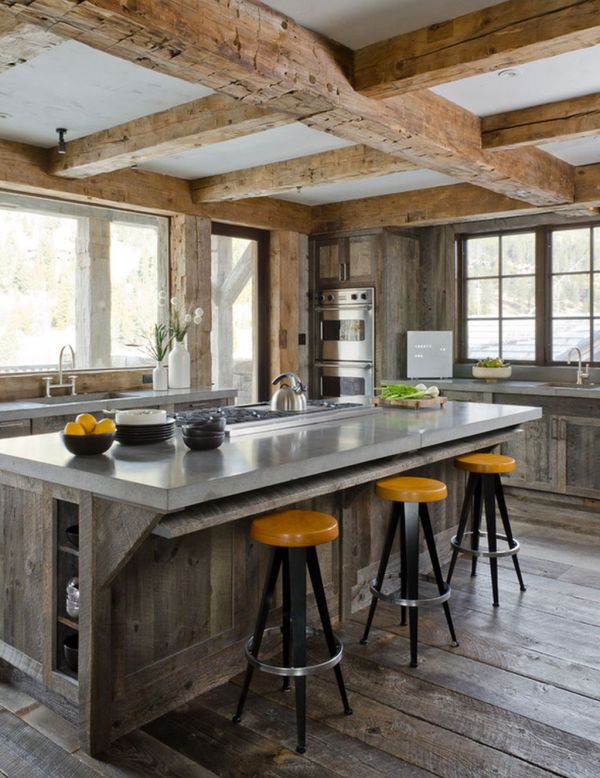 2. Short Wooden Bar Stools
In a modern and contemporary kitchen adorned in white, these cute little stools provide a sharp contrast and make an interesting statement. Plus, it has a slightly raised back so that you can feel comfy even when you sit for long.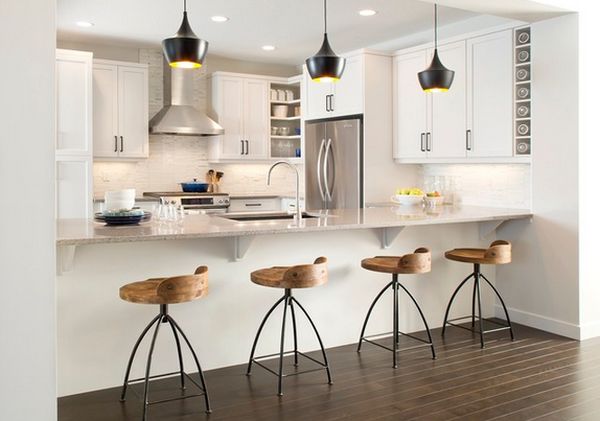 3. Chic Leather Bar Stools
Leather is a luxurious material that is usually used for more traditional and elegant designs so for this classically beautiful kitchen, the white leather stools matches the decor perfectly. The dark walnut stain of the base also fits in well with the rest of the colour palette, completing your bar stool ideas.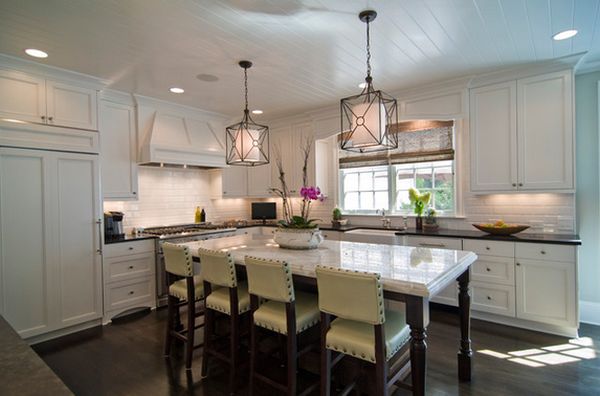 4. Modern Wire Bar Stools
Thin wire is used to construct these delicate looking bar stools that are stylish and fashionable. Although they might look fragile, they are actually very durable and versatile.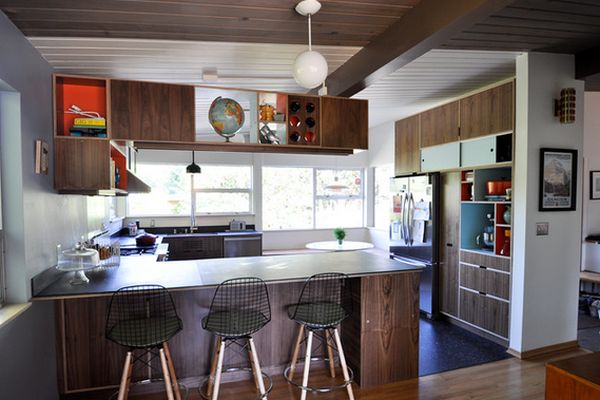 5. Midcentury Simple Bar Stools
If the rustic style is not for you then you can go for a more streamlined look with these simple yet eye catching stools for your kitchen. The curved and subtle design of the stool is very alluring and it comes in many different colours so you can choose as you please.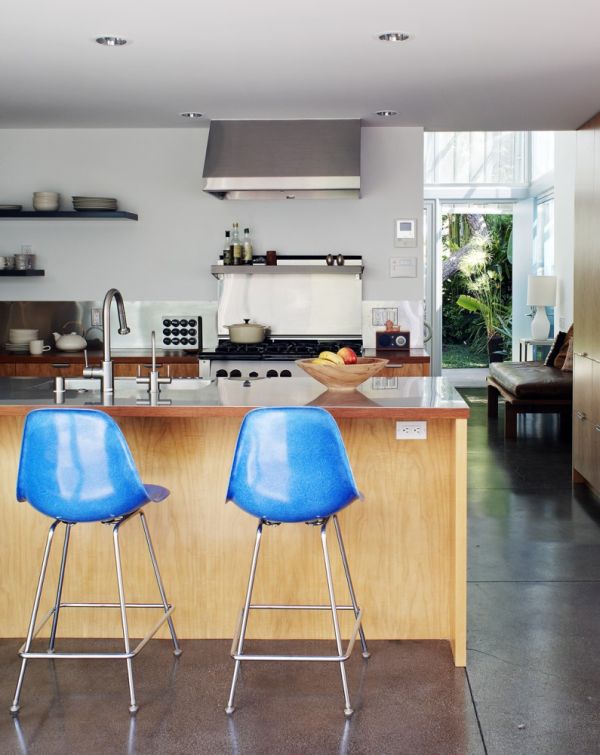 6. Suspended Bar Stools
This funky bar stool design is super convenient as it is ultimately space saving and practical so it can be used even if you have limited space. There are many modern and vintage designs to choose from, you just have to determine which style you like best.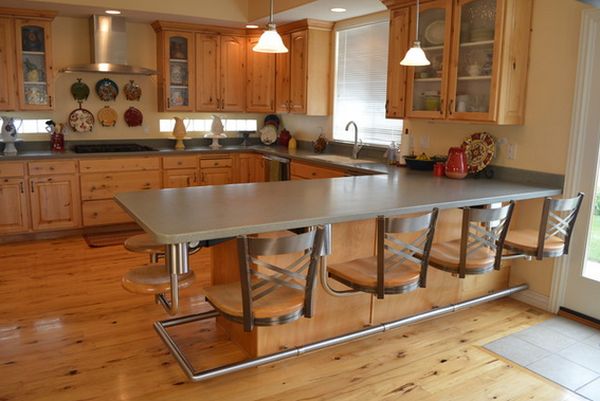 7. Sleek Transparent Bar Stools
If you want to add a little modern and futuristic vibe into your kitchen then you can consider getting these nifty transparent stools that are really trendy. Their shiny silver legs complete the look for a contemporary style.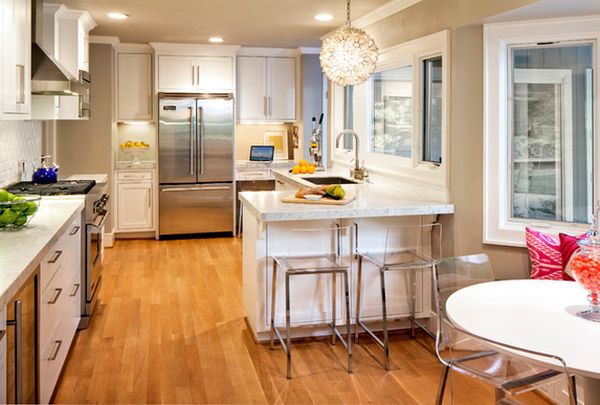 8. Patterned Fabric Bar Stools
Fabric is a very versatile material you can consider using for your bar stools as they come in so many designs and colours. Besides, they are really comfy to sit on and makes the space look more inviting.