You got the plants, the pots and space but you don't know how to make the place look beautiful. However, you still try rearranging the plants and pots but it still looks out of place. Sounds familiar? We know plants are good for the home because it improves air quality and brightens up the space but scattered plants give off a messy vibe, which goes against the original intention of getting plants! If you're looking for some help, let these houseplant arrangements tips put your frazzled mind to rest. Keeping things simple is still the best way to go!
1. Arrange plants based on its personality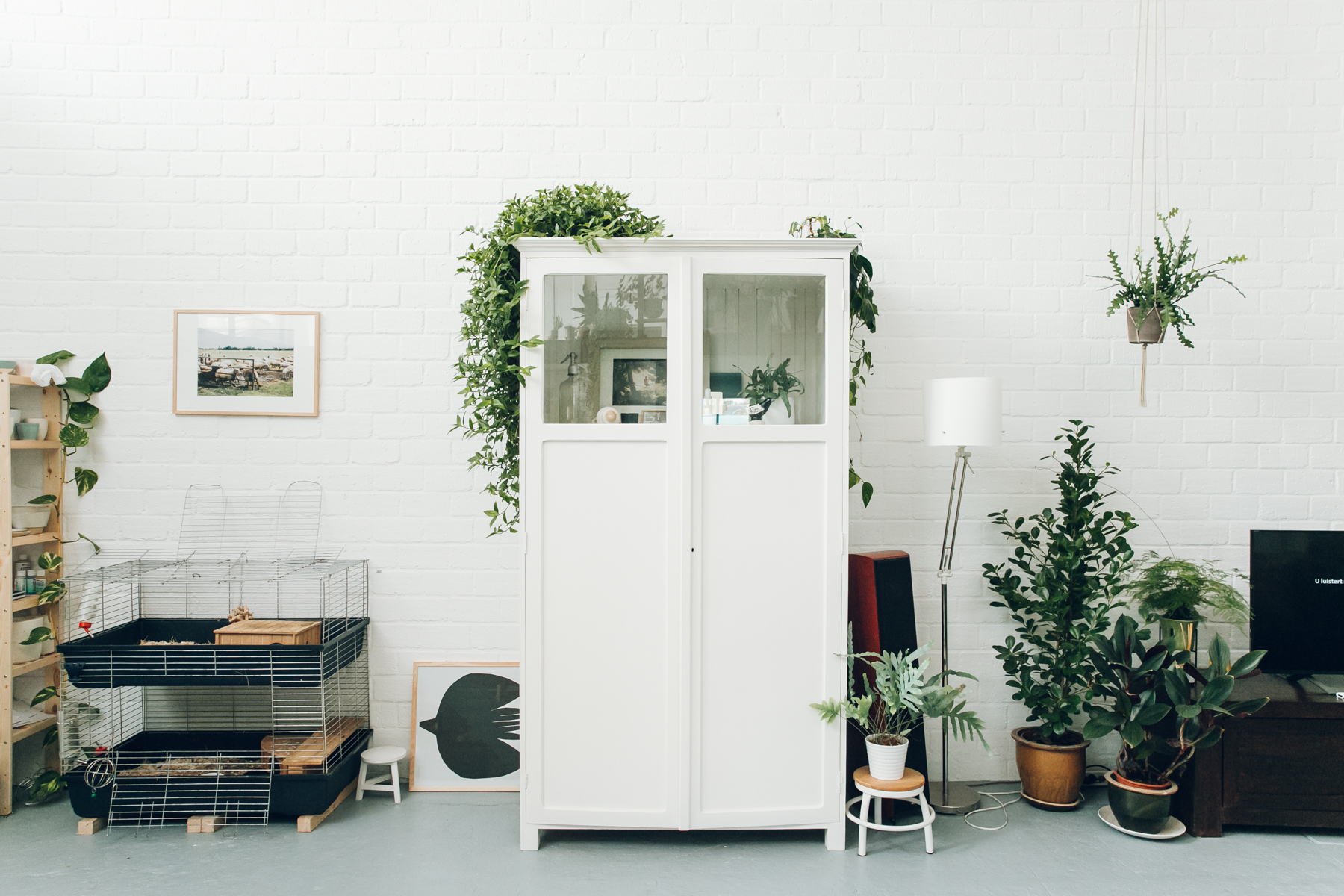 While shopping for plants, think about the plant's habits and potential places to place them at home. Plant habits include whether the plant needs lots of sunlight or a shade-tolerant plant.
A plant's growth habit should also be taken into consideration such as a hanging or draping plant can be placed on high shelves so they can spill down. Medium-sized plants can be placed close to eye level such as on a shelf so they can be appreciated better. Larger plants such as a fiddle leaf fig (Ficus Lyrata) or a desert plant can be placed at corners.
2. Group smaller pots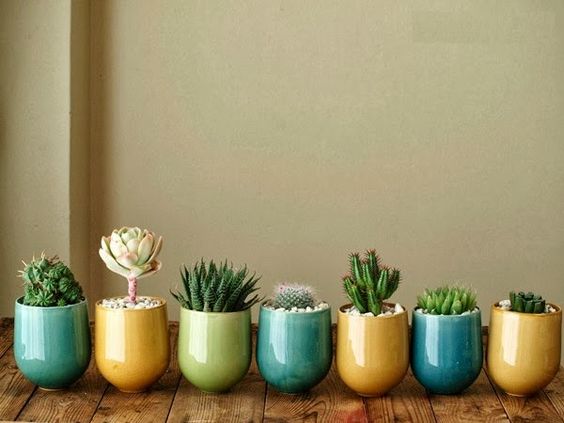 To give off great houseplant arrangements look, group smaller pots together on a bench, windowsill or a low table. It looks much better than having the pots scattered around the house. Grouping the plants also make watering and upkeep easier.
3. Take advantage of repetition
Repetition is pleasing to the human eyes. Set up a theme such as all succulents, single colour pots, baskets or colourful containers to bring the curated look together. Another idea is to match the green shades of the leaves as close as possible to have a gradient.
Designers made it easier by sharing this 'formula' of sorts: same plant type, same containers and the same number of plants per shelf.
4. Don't leave white walls bare
With plants, you don't need a complicated design or mechanism to have them look good. Put a beautiful trellis or wire frame against the wall for creeper or climbing plants and the plants will work its way up on its own.
5. Hang an eco-friendly chandelier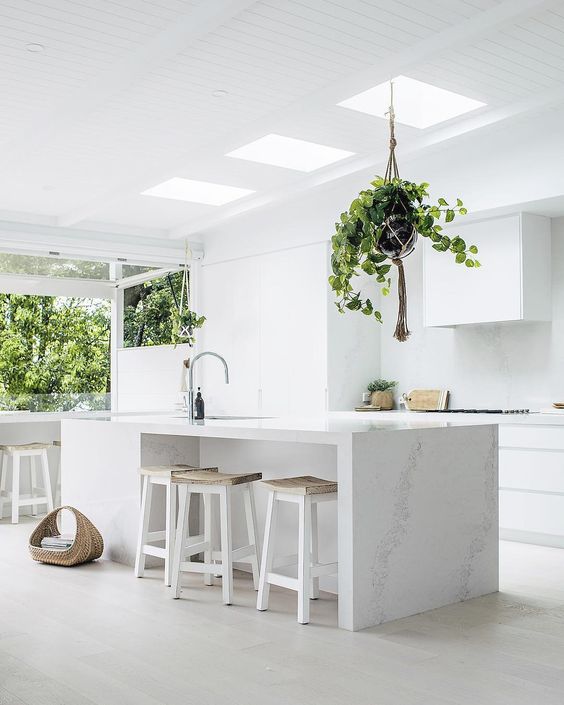 If you're not a fan of having a section of the wall covered in greenery, hang one or two plants up instead. Trailing varieties work best in this case. Some of the recommended varieties are the pothos, hearts entangled (Ceropegia woodii), a variety of Rhipsalis and peperomia.
6. Mix and match with hanging planters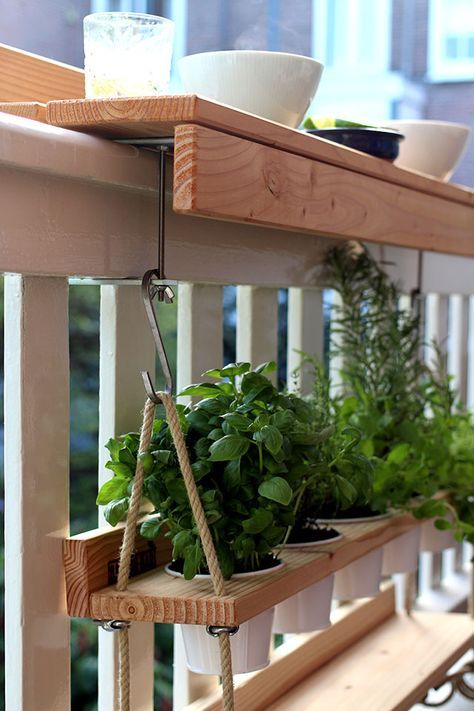 Hanging planters are a good idea because it changes things up a little. It also makes swapping pots and plants easier. You can DIY it on your own or try to hunt it down in nurseries.
7. Utilize empty spaces to display potted plants
Dress up empty spaces such as shelves and the top of bookshelves with greenery. Or even indoor plants for the home or office. Small pots can even be placed in the bookshelf as well. Make use of oddly shaped nooks and corners by placing plants there too.
If you're keen to take it a step further, you can repurpose curtain rods into a plant rack to hang small potted plants along the window or wall.
Don't forget the bathroom area as well! Plants can thrive in the bathroom due to the humidity. If you're bored of the usual houseplant arrangements by the sink or the windowsill, you can follow what a designer did. The designers of this home hung plants above the bathtub.
8. Forgo containers
Inspired by kokedama, the roots of plants will be wrapped in a ball of moss and string. This eliminates the need to get pots from the shops. To water, dunk the root ball in water for a few minutes and squeeze gently to release excess water. Repeat every few days or weekly, depending on the size of the root ball, climate and plant variety.
To make your own kokedama, read it here.