Nowadays indoor courtyard has gained popularity among Malaysian community especially in landed residential areas such as Jose House and Sekeping Tenggiri. Courtyards are outdoor living spaces surrounded by buildings or walls with the top remaining open to the sky. For many years now, they have become an integral part of both residential and commercial structures.
A fascinating indoor courtyard architecture gives any contemporary home the feeling of serenity and allows nature to play a vital role in the design. The sealed garden spaces serve as nature retreats that meet the needs of homeowners that feed into nearby spaces through the walls, doors, and ceilings. Courtyards allow for ventilation to take place well, thereby creating a calm and fresh environment around your home.
How To Create Indoor Courtyard For Your Home
1. Decide The Location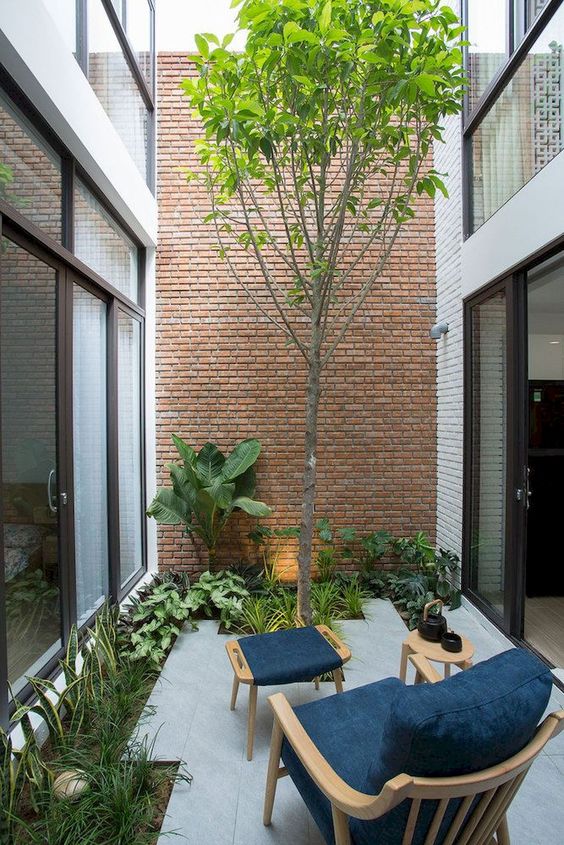 The first step to create an indoor courtyard is deciding its ideal location in your home. If your home lacks a courtyard at the moment, then you can start by constructing one or by creating the fascinating sense of a courtyard without the need of having to build tall walls that will take too much space of your yard.
The ideal location for your indoor courtyard would be the space between your dining area and your kitchen. It can served as a beautiful focal point whenever you have your guest coming over for dinner.
You can also design a special enclosure around your indoor courtyard so that it can offer a sense of seclusion. This is to serve as a point of separation between your private place and the outside space. So that whenever you are stressful with work or life, you can have a small breakaway from reality by immersing yourself at your indoor courtyard.
2. Choose The Right Ground Cover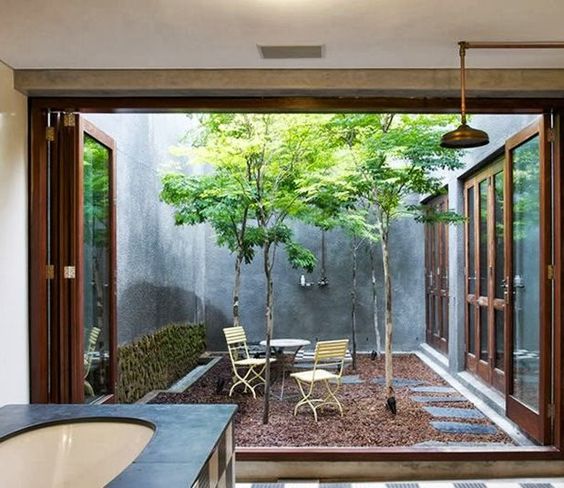 The next step is deciding the right ground cover for your courtyard. Choosing a ground cover will depend on the intended purpose of your courtyard. For instance, a courtyard with a garden will require you to choose a dirt floor to meet these needs, while other purposes such as dining will require a tiled floor. Natural glass can be used in a courtyard intended for children to play in. Other materials you can use for the floor include paving stones, concrete, gravel, or wood chips.
3. Decorate with Landscape Features and Plants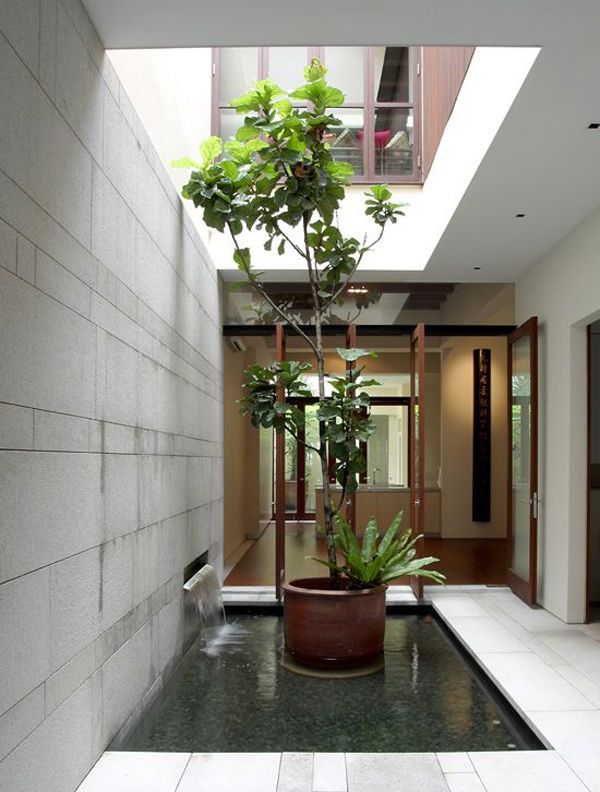 Landscape features define the final courtyard design and are essential in determining the style of your courtyard. Therefore, the next step to creating an indoor patio is deciding the materials and the wall decorations and plants. Knowing the type of courtyard you need will help determine how to carry out the landscaping and decorations. Having a garden, fountain, or even water features will go a long way in defining the style of your courtyard.
4. Keep It Simple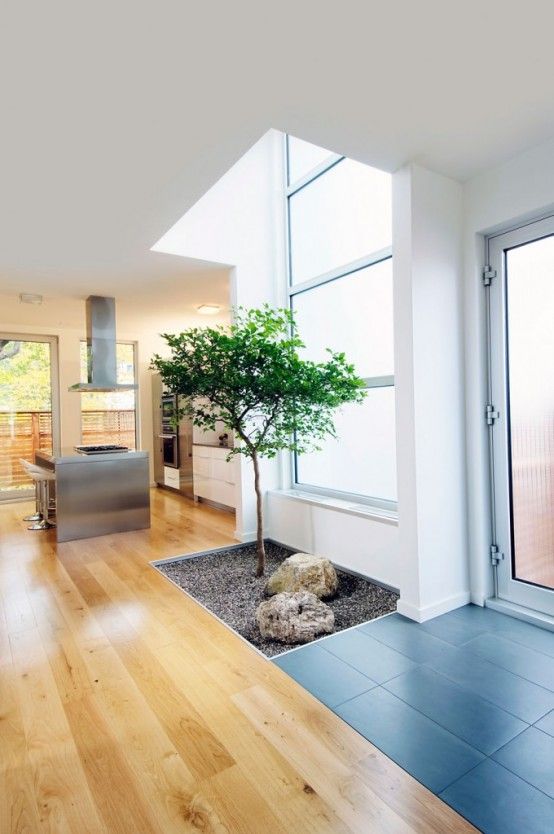 This is an integral part of any indoor courtyard. You should avoid using a lot of materials on the floor or walls unless it is big enough. This includes even the boundaries and other structures enclosing it. When you use fewer materials and decorations, the courtyard achieves a more cohesive feel with simplicity.
5. Give It A Soft Touch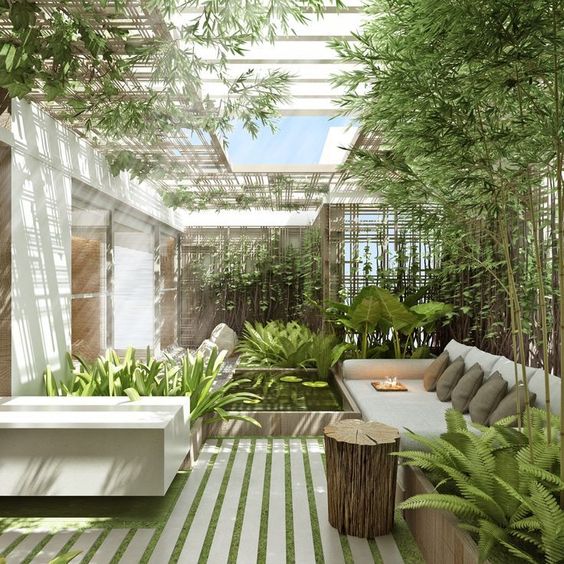 Plants always work magic for any courtyard by giving a soft touch to all the hard surfaces. Their effect on the overall look of the enclosure will always be felt just like curtains do in the house. You can plant some grass to colour the boundaries, while a small tree will provide the much-needed shade.
6. Be Consistent With Your Theme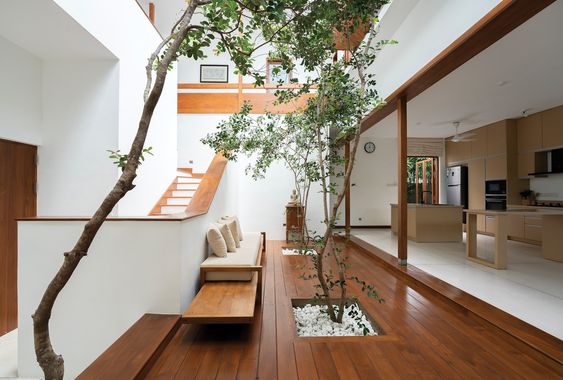 Your indoor courtyard should connect well with the interior of your home. Ensure a clear flow between the two and stress on the consistency by using the same materials. For instance, a timber floor should be consistent with the timber deck, so that it can achieve an overall unified outlook for your indoor courtyard.
7. Provide Some Form Of Shade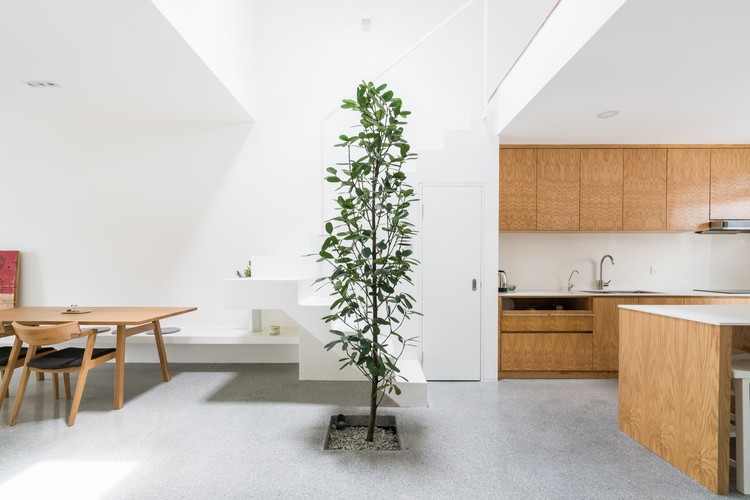 Source
Overhead protection from intense sun rays is essential for your courtyard. The overhead protections also give cover in case there is rain. You can use different protections such as outdoor blinds, Louvre roofs, and polycarbonate sheeting to protect your courtyard while ensuring that there is sufficient natural lighting coming into your house.
8. Utilise The Vertical Space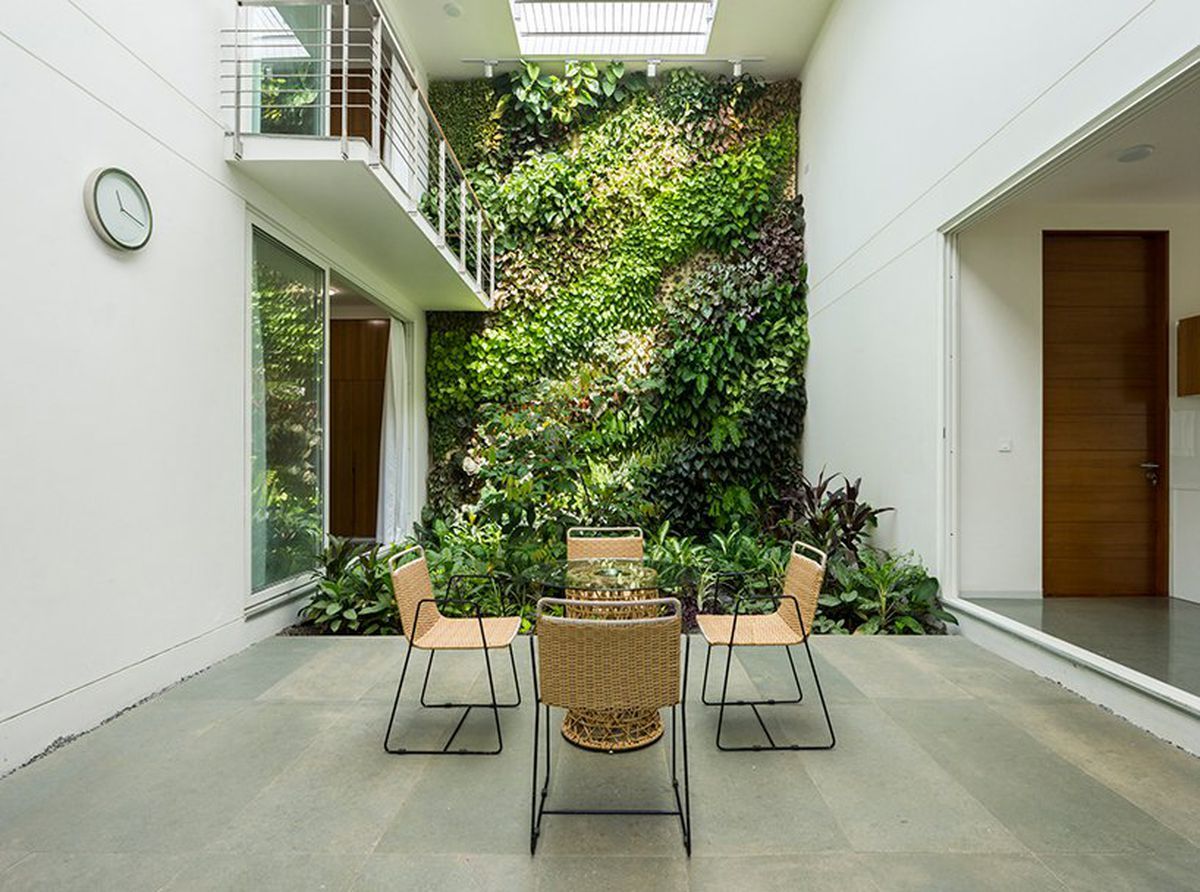 The high walls and boundaries are suitable for adding plants and art to your indoor courtyard. Climber plants such as bougainvillea are the perfect choice for covering the bare boundary enclosing with flowers and foliage. The flowers will even add more scent to space. For the normal courtyards, you can add a green wall system once the conditions are favourable.
9. Keep It Low Maintenance
Always pay attention to the hardscape features, which will make your courtyard require little to no maintenance. The features you can target include a paving stone patio. You can also use artificial turf or small pebble stones for covering the ground to reduce maintenance costs while enhancing the aesthetic outlook of your indoor courtyard.
Summary
It is the dream of many homeowners, especially those who live in the tropical region with abundance of natural sunlight, to have a completely functional indoor courtyard. These spaces offer good entertainment spots, and the families can spend some quality time together here. Indoor courtyards make it possible for individuals to enjoy all these activities because of their inviting and attractive nature. Since not all people have the budget to get a big home with a courtyard, we can always utilise the spaces available in our homes to create a small but functional one.