Thinking about giving your new home a complete designer's makeover? It may look easy to do, but it actually takes a lot of careful planning and research to create a cohesive style.
Not only that, cost, quality and time are also big factors that can influence your choice in selecting the best home renovator for your new house.
Understanding this, HOOGA and The Makeover Guys (TMG) have forged a strategic collaboration that will bring both brands' offerings to a wider audience and also provide an easy solution for new homeowners looking to give their homes a makeover.
HOOGA x The Makeover Guys (HxTMG) Popup Store Launch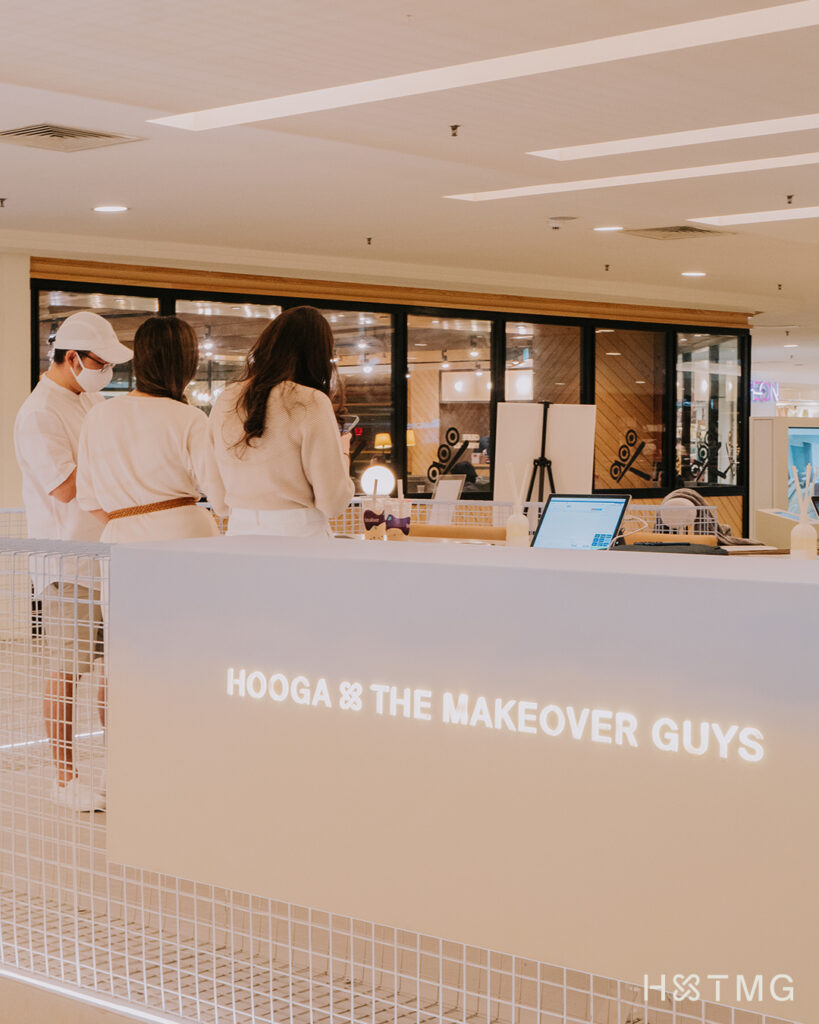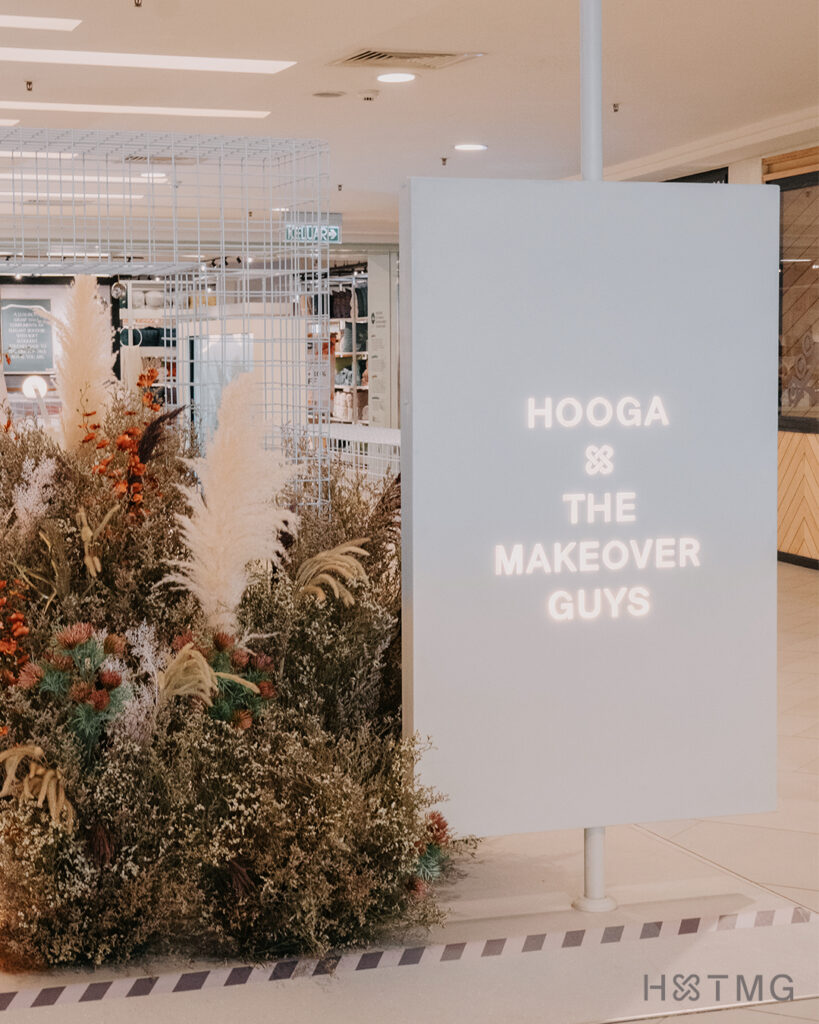 To commemorate this collaboration, they launched a brand new HxTMG pop-up store located right outside of HOOGA @ 2nd Floor, Mid Valley Megamall North Court.
The pop-up store offers the best of both worlds to casual and walk-in customers, enabling them to get consultation services from TMG for home styling, renovations and space optimisation, as well as buying new furniture and decor from HOOGA at great prices.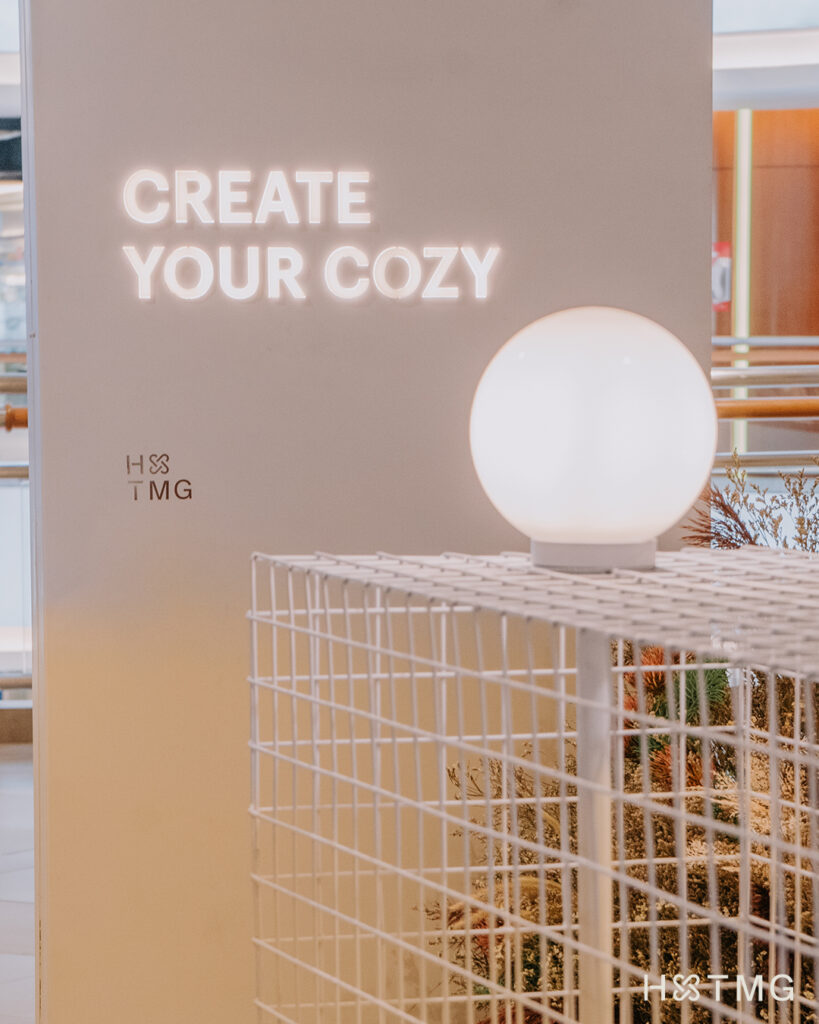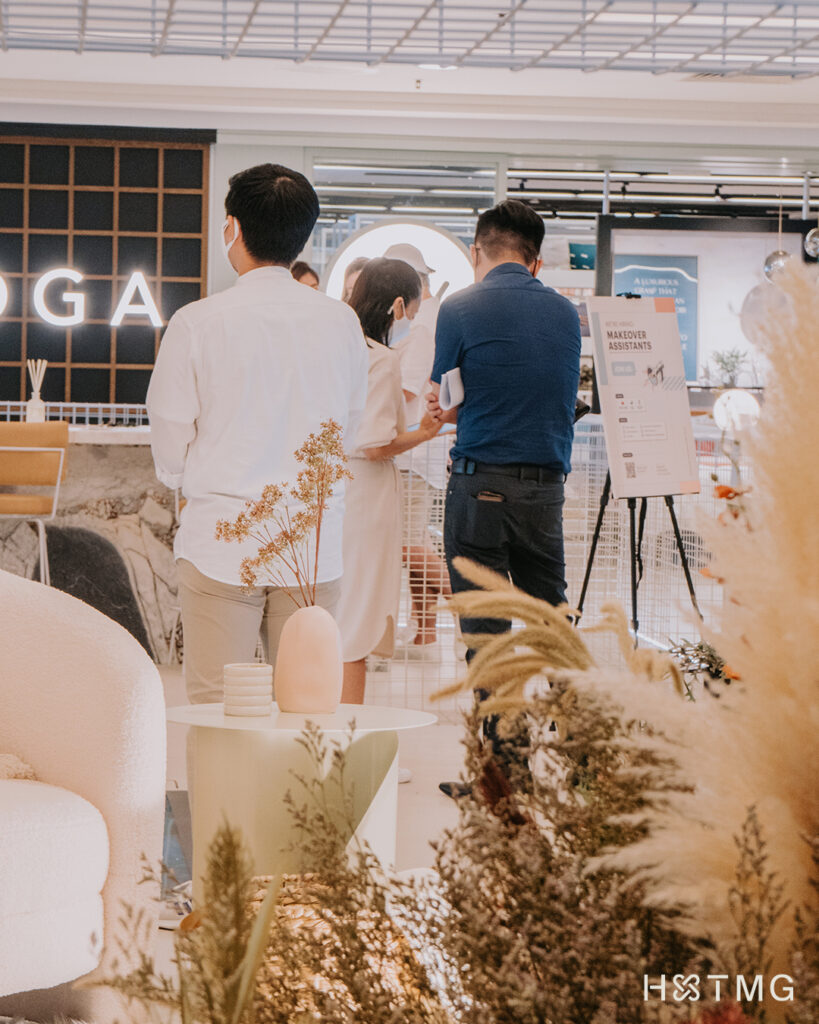 This exciting collaboration came about to fulfil customers' needs. HOOGA says that they have received many requests from customers who wanted to use their home décor pieces to revitalise their homes but don't know where to start.
With this collaboration, customers can receive tips and advice from industry experts using HOOGA's furnishings.
3 Exclusive Makeover Themes Available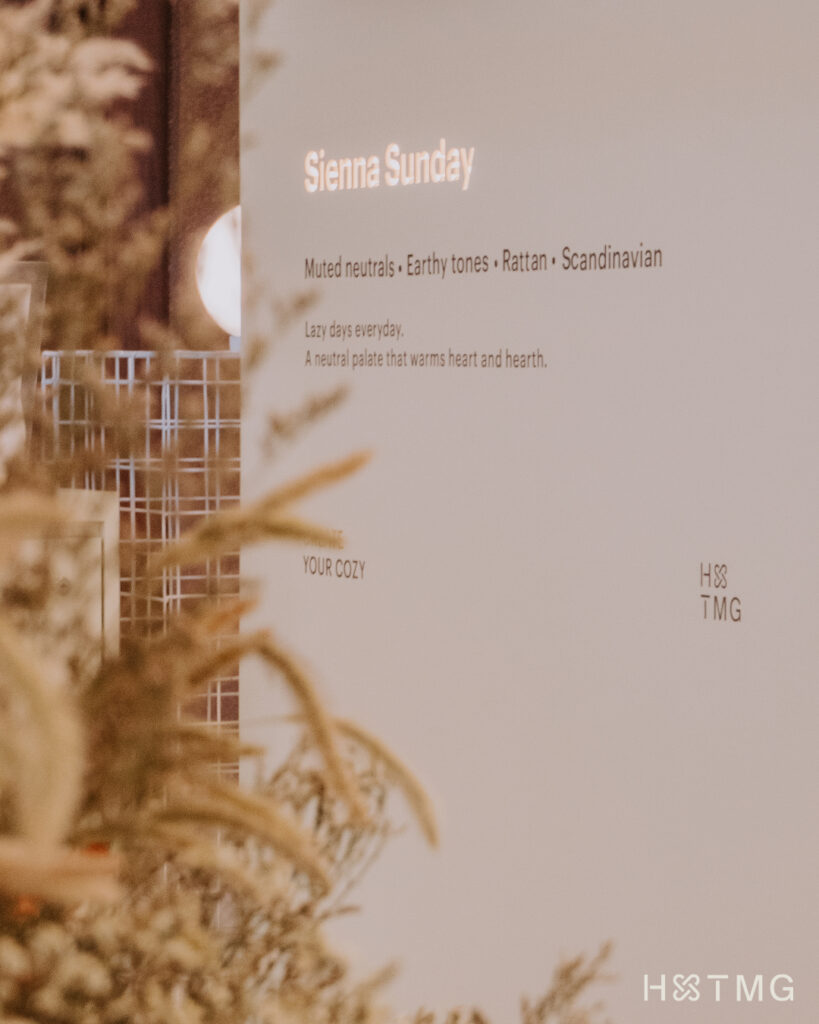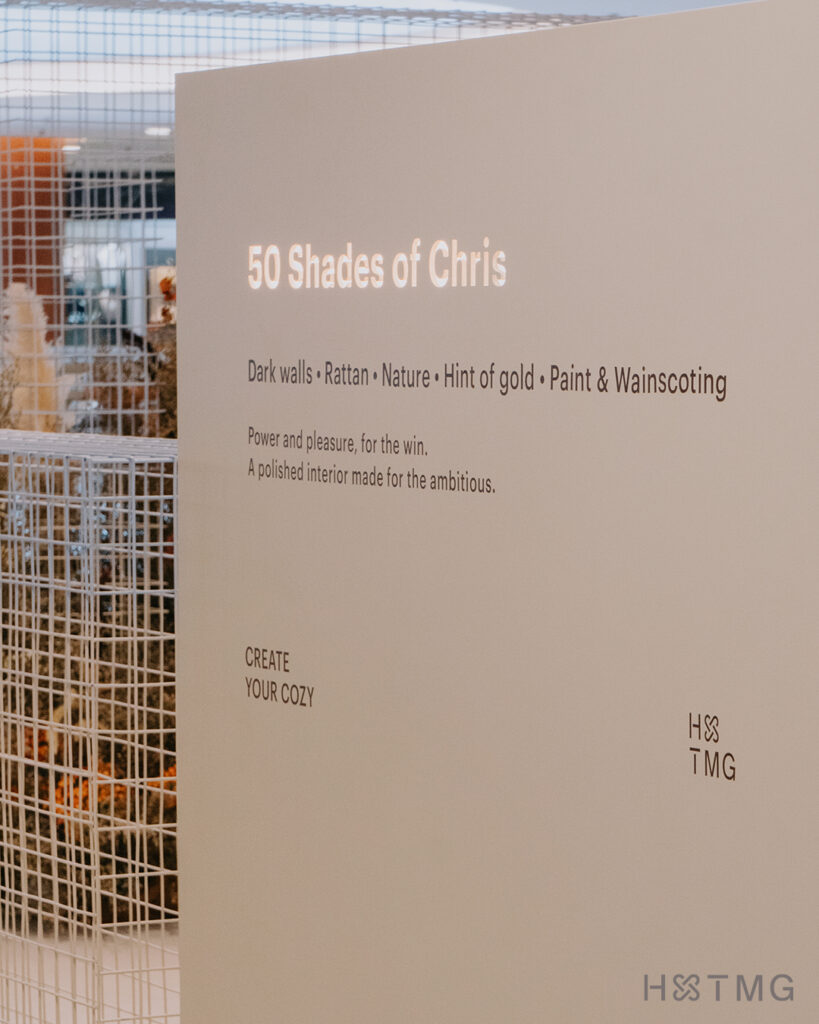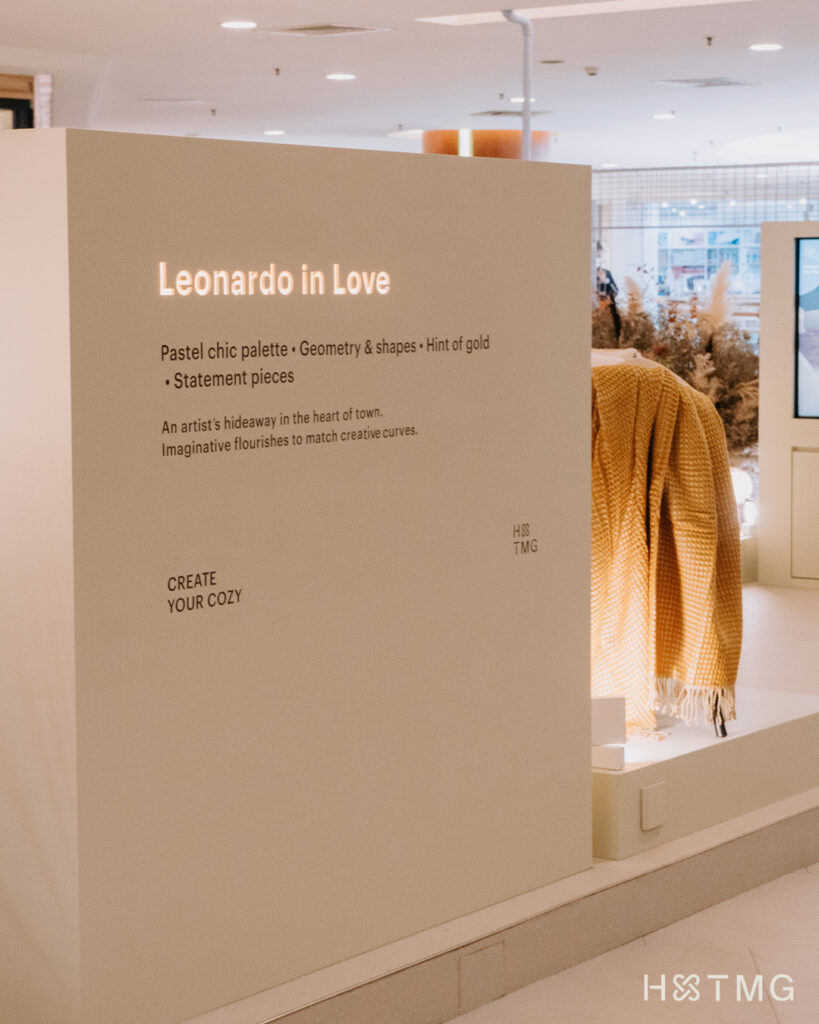 That's not all, another exciting initiative that is introduced in the pop-up store is the launch of 3 limited-time makeover themes that are available for any customers who visit the store. Below, we will be introducing these 3 amazing themes in detail:
1. Sienna Sunday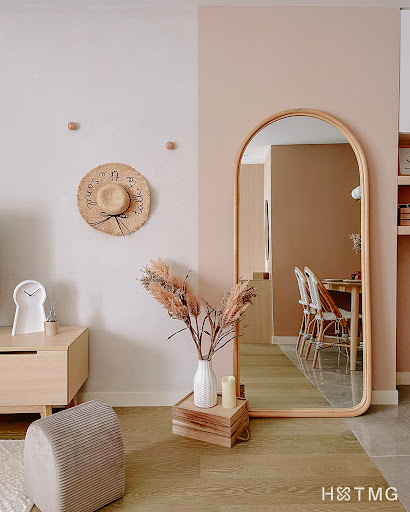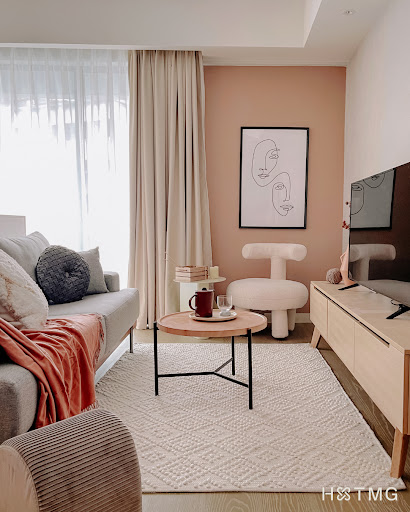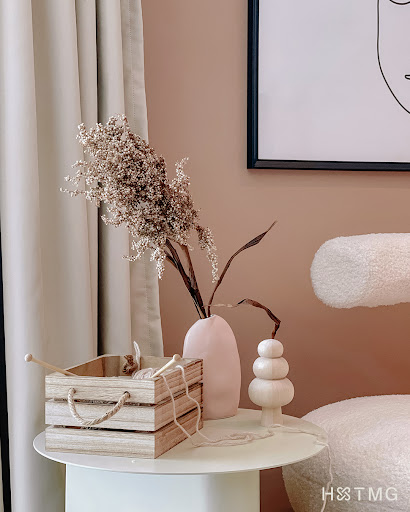 The weekend is the time for you to relax and indulge in your hobbies which is what this theme is meant to embody.
Named Sienna Sunday, this theme is meant to evoke a peaceful, cozy and tranquil atmosphere to encourage you to spend time hanging out at home while trying out new activities such as reading, cooking or crafting.
This theme features muted neutrals, earthy tones, rattan elements and Scandinavian designs to create a relaxing sanctuary at home.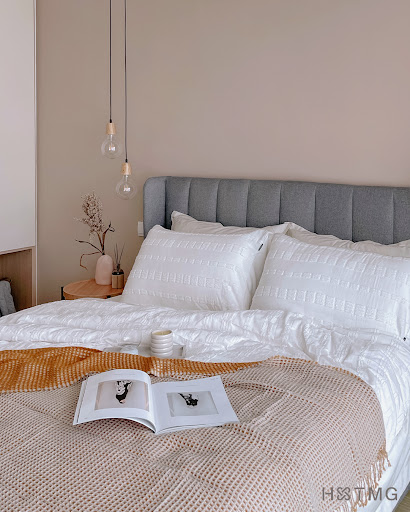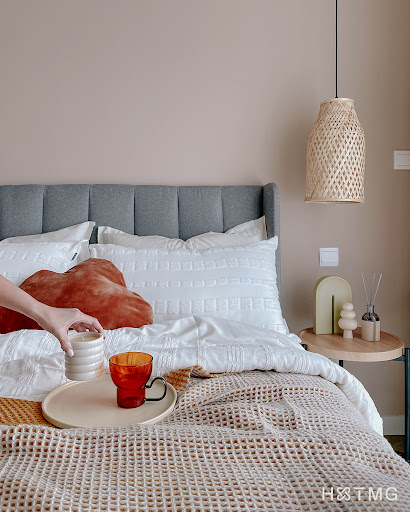 Using muted neutrals and earthy tones for this theme is also strategic as it reduces colour noises and enhances the calm atmosphere of the home.
In addition, the rattan and wood elements provide depth and contrast, keeping the room from being too plain. A few well-placed plants can also add to the cosiness of the overall home atmosphere.
2. 50 Shades of Chris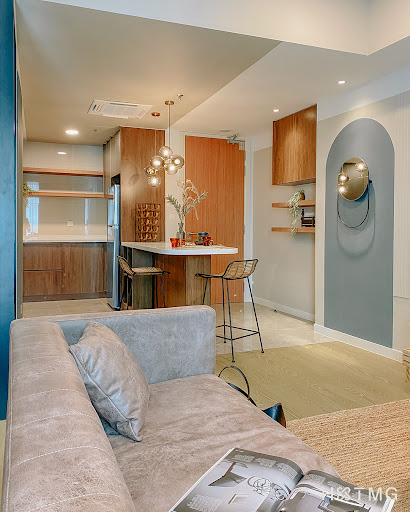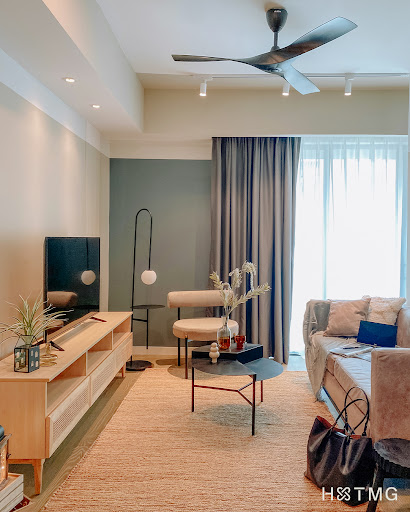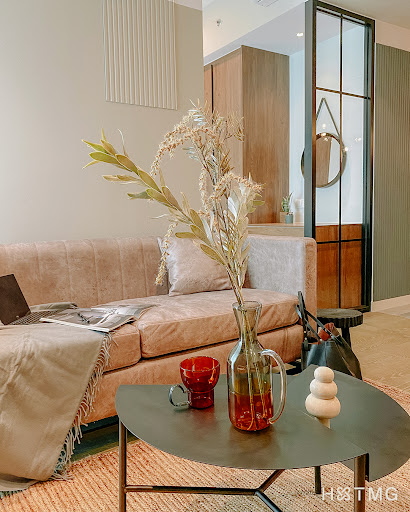 If you want a more classy, fashionable look then the second theme, 50 Shades of Chris is perfect for you.
It's a theme that is more sophisticated and elegant, focusing on a palette of earthy blues, rustic tones and dark walls. The dark walls are given an arched look to soften the tone.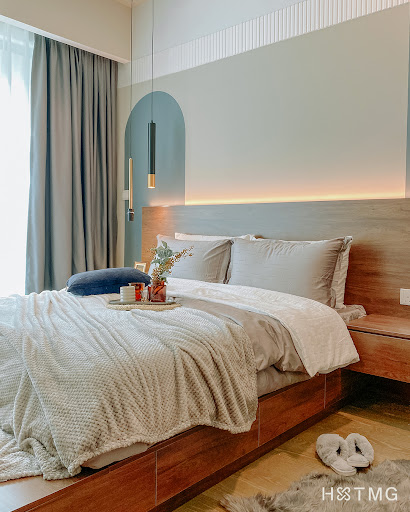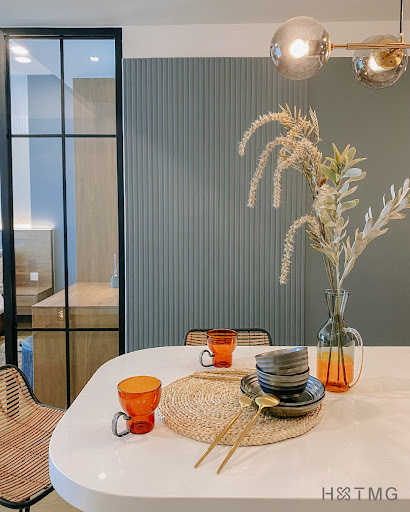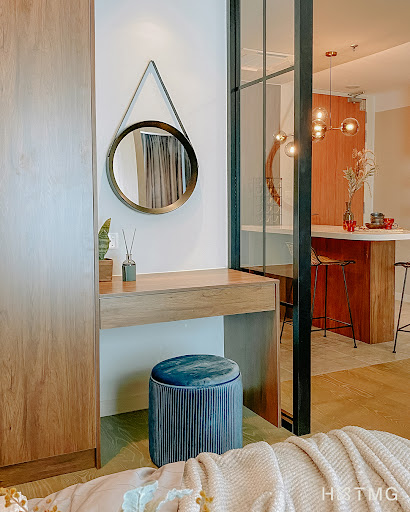 This theme is suitable for those looking for a more refined look and wanting to exude powerful and pleasurable vibes in their home.
Ideally, 50 Shades of Chris would be great for a cosmopolitan power couple or ambitious young adults.
Metal elements and smooth lines add to the sophisticated vibe of this theme, which is balanced by the rattan pieces and pretty plants.
3. Leonardo in Love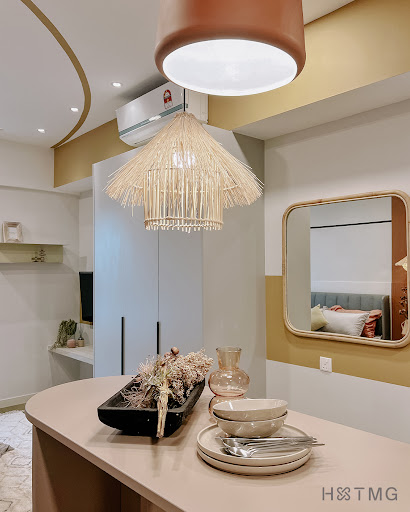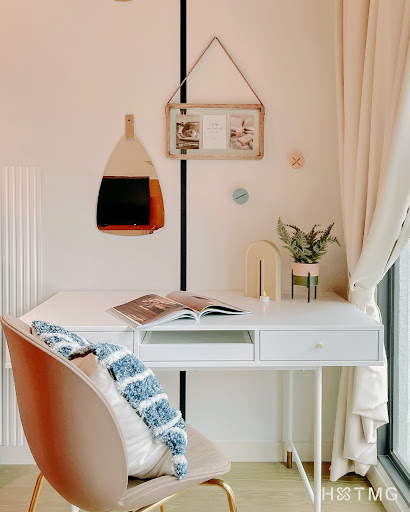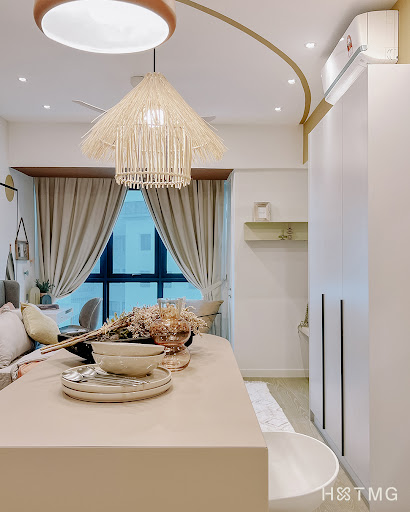 Finally, this collab also inspired the theme, Leonardo in Love, which is influenced by the great artist, Leonardo da Vinci.
Using the tagline "An artist's hideaway in the heart of town" as the core concept, this theme is designed to create a home that facilitates growth and nurtures the residents' sense of creativity.
It's suitable for artistic souls who want their home to reflect their creativity and allows your inner artist to emerge in a beautifully positive environment.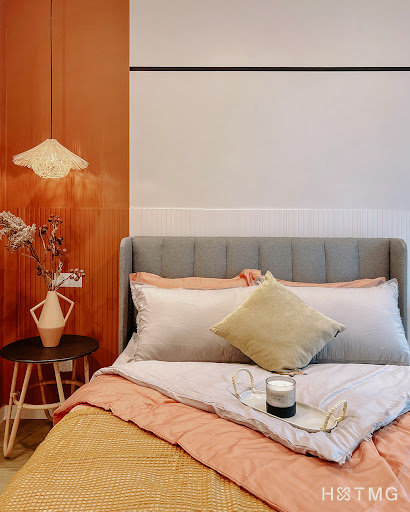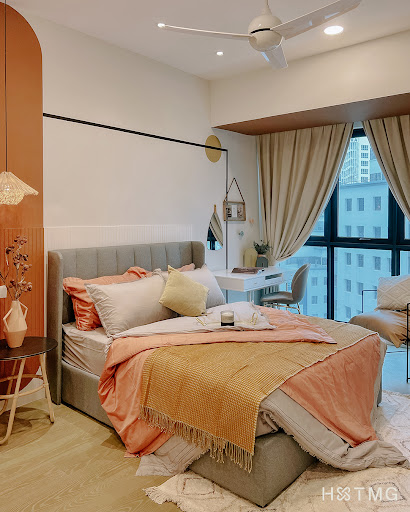 Leonardo in Love also brings aspects of the great outdoors into the home, enabling the residents to feel like they are experiencing their very own creative escape right at home.
This has the added advantage of allowing residents to enjoy nature in their homes, which is something that was heavily missed due to the pandemic and subsequent lockdowns.
A pastel hue, geometric shapes, a touch of gold and statement pieces embody this theme that feels warm and welcoming.
Get Free Consultation and Professional Advice
What are you waiting for? Hurry up and visit HxTMG pop-up store today for a free consultation. The services provided includes consultation, space planning and ultimately picking the perfect décor pieces to complete your dream home while making it hyggelic.
What's more, TMG team promises a 30 working days readiness for new home owners who wish to engage with their renovation services.
If you are looking to upgrade your home aesthetic, statement furniture pieces from all 3 themes will also be available for purchase such as lounge chairs, side tables and coffee tables.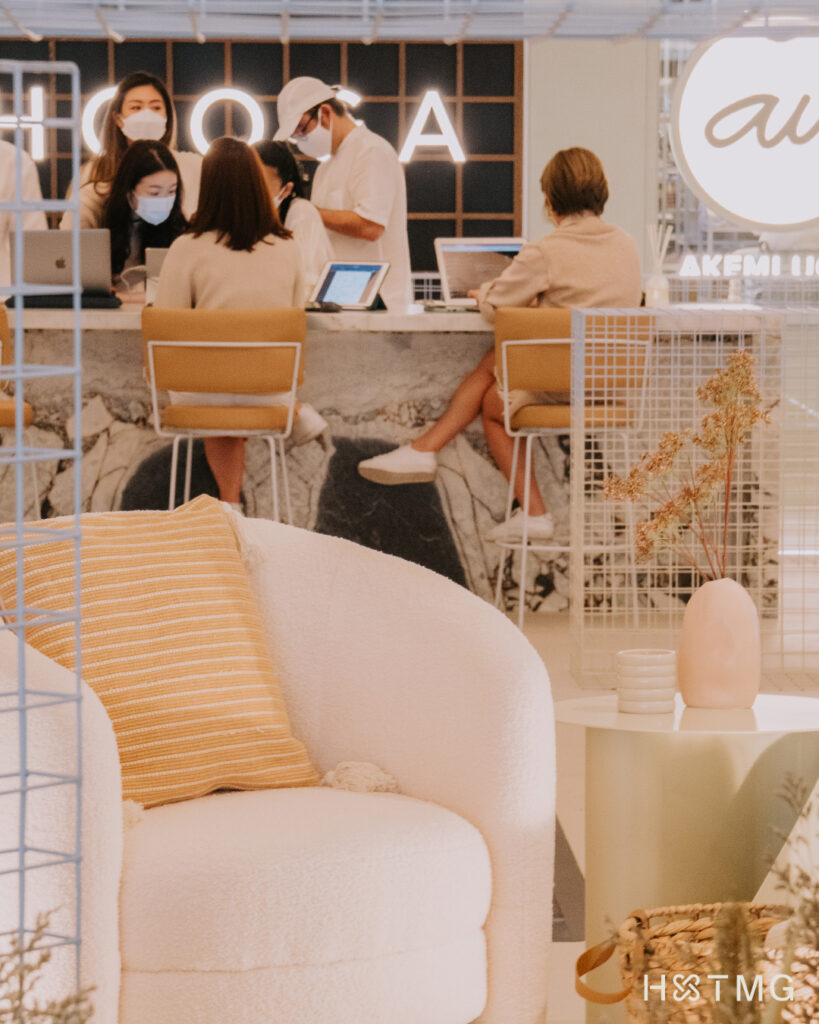 For more information, head over to HOOGA's website, Facebook page or Instagram page. Alternatively, to find out more about The Makeover Guys, visit TMG's Website, Facebook page or Instagram page.