Bookshelves are great but they take up lots of space. For those with only a few books lying around, you can look into getting bookends and have fun with the cute and quirky ones instead! Bookends are still around and they can help you create a makeshift bookshelf in small areas or the shelf or the table.
Here are a few fun and creative bookends to help decorate your home!
1. Glam Pineapple
The two golden pineapples look so cute on the table! They will be great to match up with tropical-inspired interiors and for a little bit of glam in the house.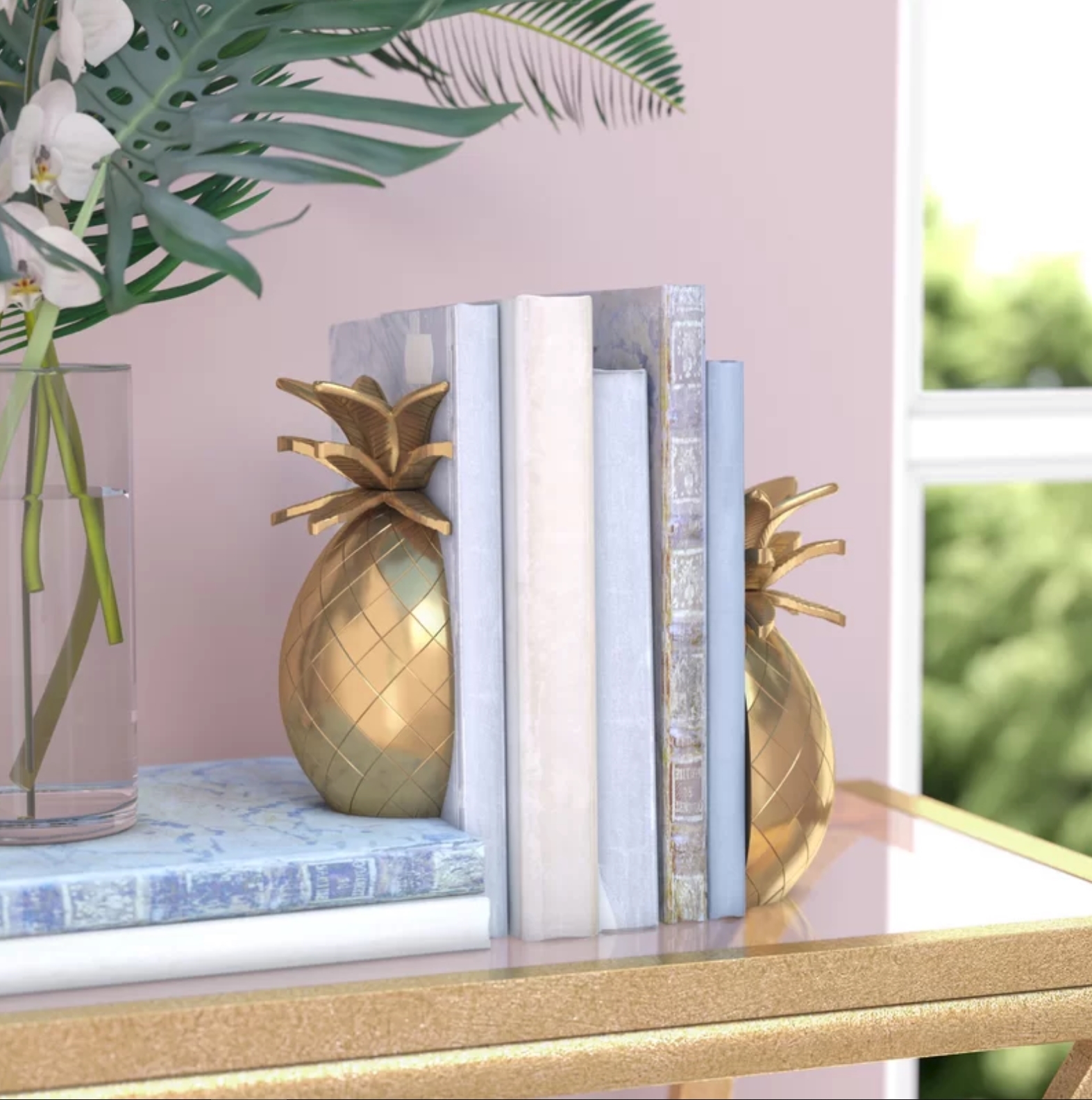 2. Geode bookends
Not many people will use geodes and crystals as bookends but you can be one of the first 😉 What's interesting is that geodes come in many different colours and patterns. Using geodes is easily one of the ways to add interest and uniqueness to your home or prized bookshelf!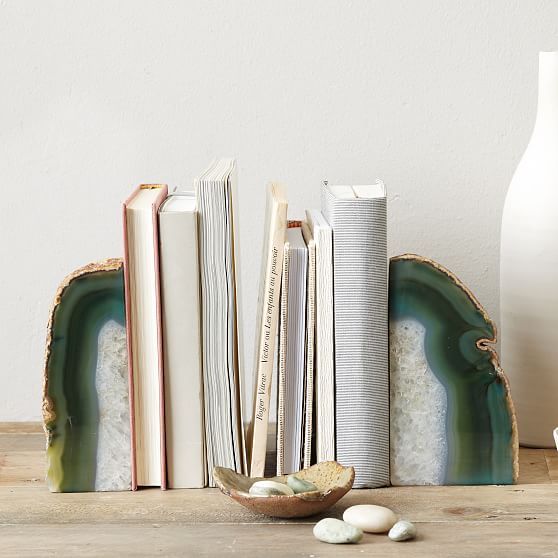 3. Arrow
Arrow bookends are good for revision books and books you hate. Just kidding! An arrow bookend like the one in the picture below is simple and nothing too in your face.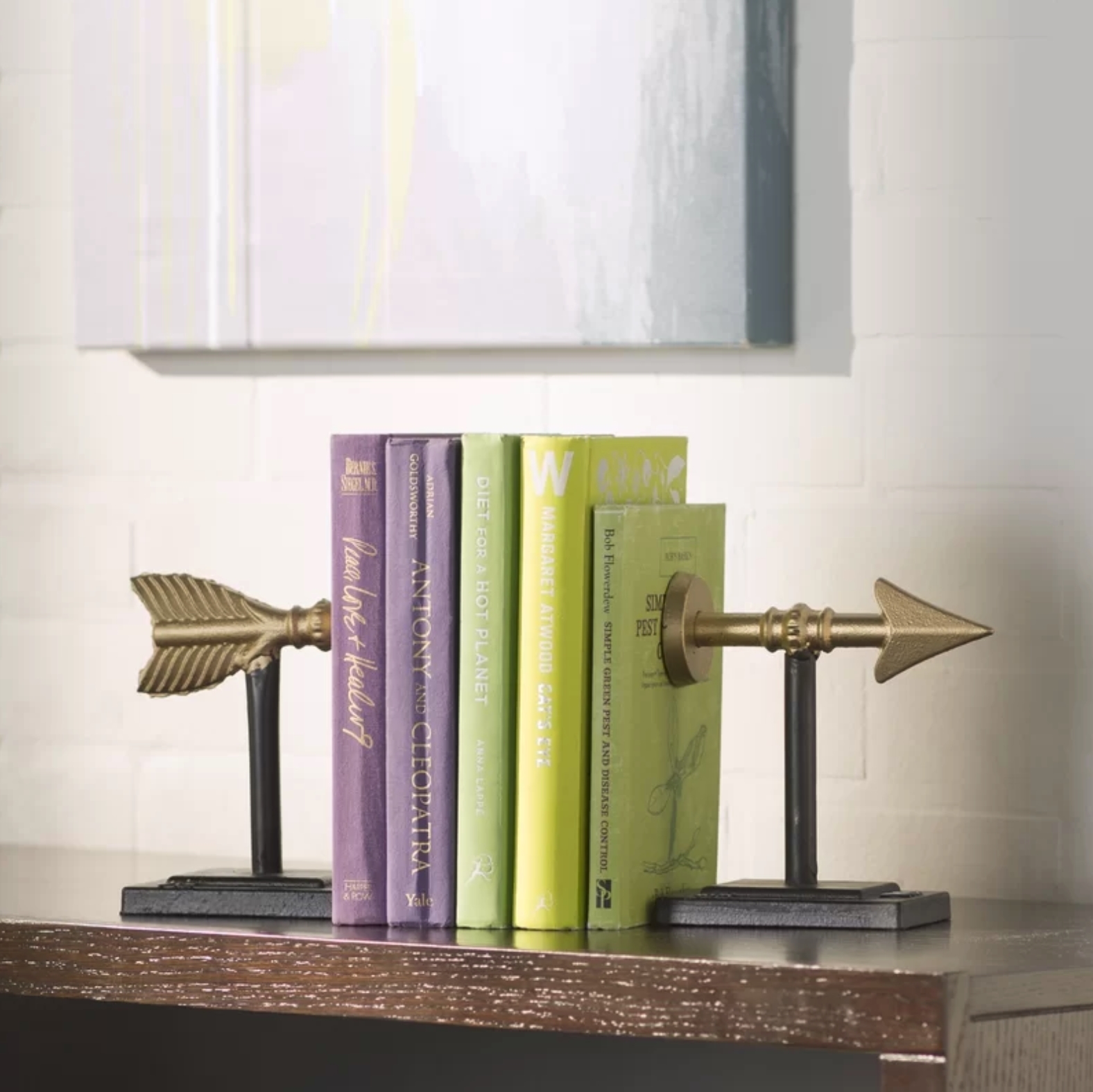 4. Storybook realm
The reason why reading is a pleasurable activity is because readers are transported into another world for awhile. Our imaginations continue coming alive when we reimagine the chapters that we like. Bookends that illustrate the action and adventure in books are another wonderful addition. These bookends are so engaging that it may be another thing to collect!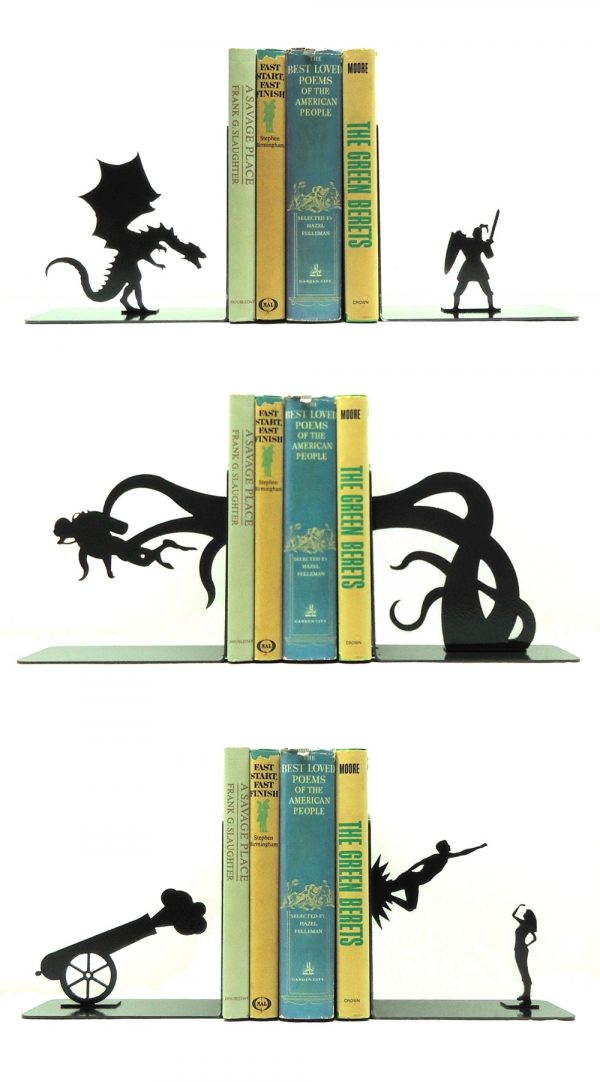 5. Golden Gun
If you want to feel gangsta or pretend that you star in the show Empire, a golden pistol or gun bookend is pretty neat. That way, you can own a firearm without hurting anyone.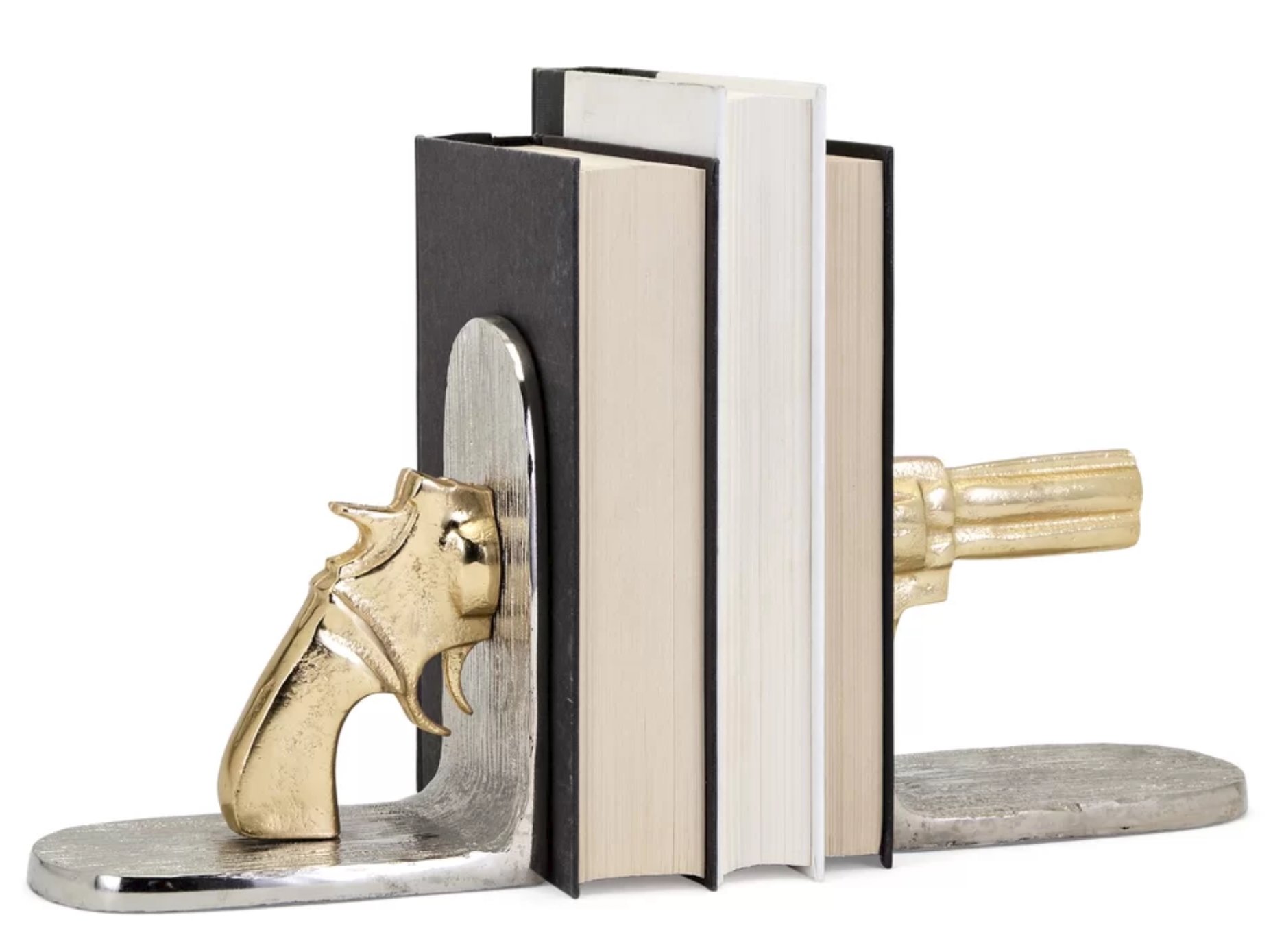 6. Superheroes
Similar to the Storybook Realm bookends, these creative superhero bookends bring them to life. It looks like they are fairies holding your books upright when you're not looking!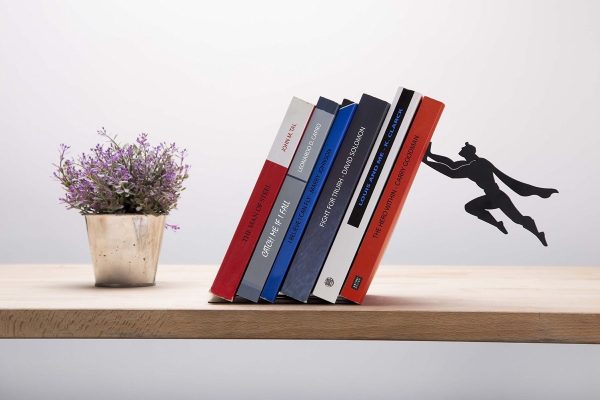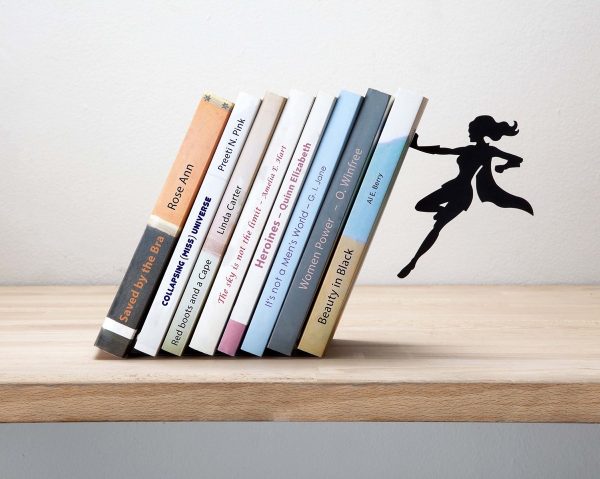 7. Animal bookends for kids
For kids, they will like having a collection of animal bookends which look like soft toys. These animal bookends are easy to wipe and yet add cuteness to your bookshelves. The animals can help hold books together in the nursery or the kid's study table.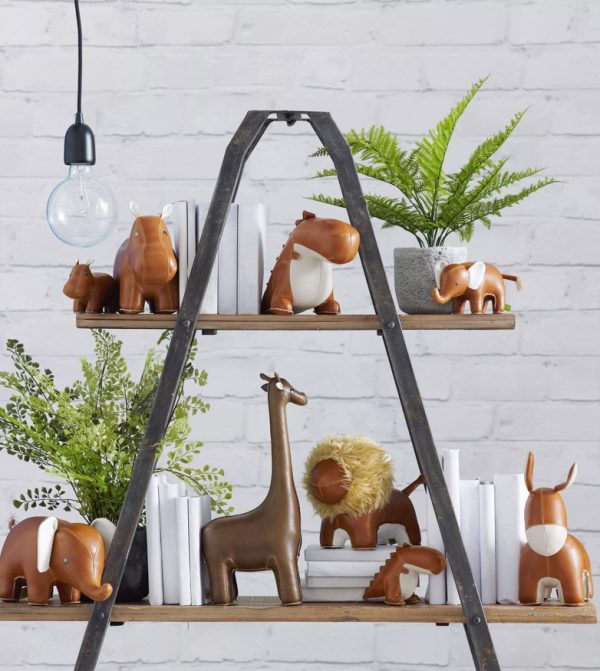 These animals also look good by the windowsill and the playroom!
8. Dark knowledge
Reading adds to our knowledge and understanding of things but you can secretly feel like you're learning something dark with these bookends. Maybe, just maybe you're the next Lex Luthor.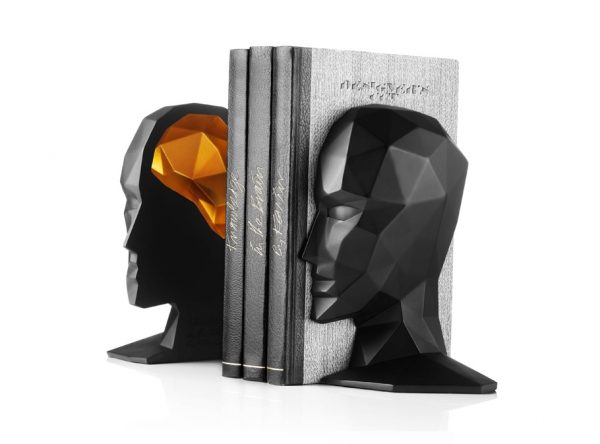 Feature images from Wayfair and Pinterest