Our tropical weather means that we can bask in the warm sunlight whenever we want, so if you are lucky enough to have a house with a garden, then you want to make it look it's absolute best. Adding a few pieces of stylish furniture can turn it into a cosy and relaxing spot.
1. Teak Table
Turn a little corner of your patio into a peaceful nook with the addition of the rustic teak table and add a comfy banquette for you to sit back and relax. Add a couple of wicker armchairs to complete the farmhouse look. For outdoor furniture at mealtimes, definitely consider dining tables made with teak.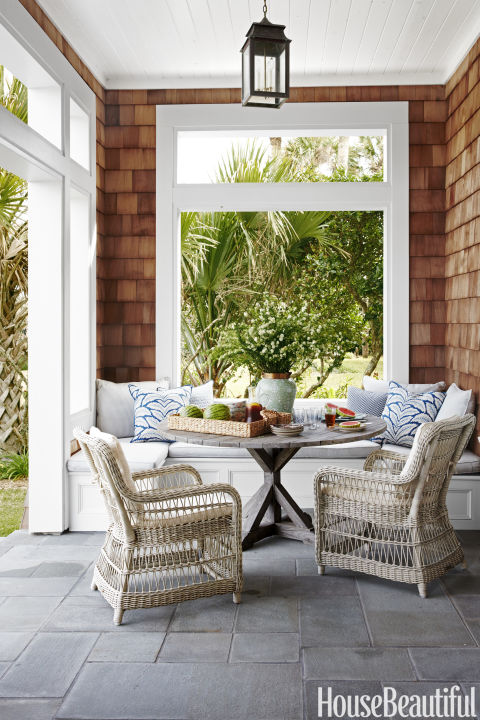 2. Porch Swing
It doesn't matter if you only have a tiny outdoor porch because you can also turn it into a cosy nook. By using the best outdoor daybeds, you can create a unique outdoor space to relax. This snug little porch swing is made even more pleasant with the addition of some soft cushions.
3. Metal Patio Furniture
Even though you might not have a huge outdoor space it is always worthwhile to get this basic yet functional set of outdoor furniture for a spot of relaxation. The white colour looks gorgeous while the funky pattern makes an interesting statement.
4. Beautiful Daybed
A daybed is a great piece of furniture to place in your outdoor area that is works well for little siestas in a shady area. The exotic cushions make it even more comfortable while the tiny table is just nice for placing a cold drink or two.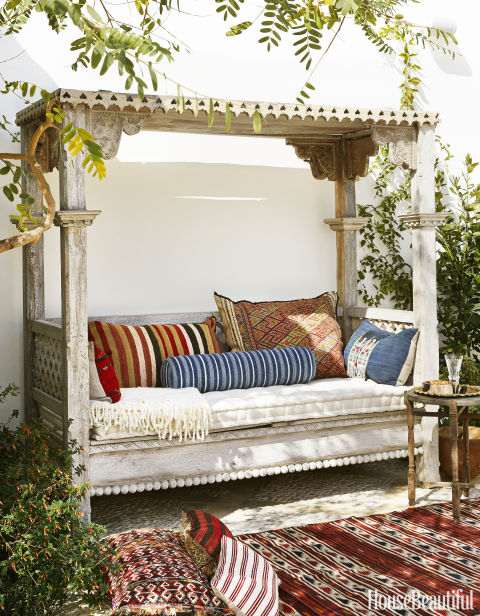 5. Subtle Coloured Furniture
In this shaded verandah, this cushy furniture set makes an awesome spot for a afternoon cup of tea or a bit of al fresco breakfast. Decorated in soft gray and ivory, it looks really elegant against the verdant greenery.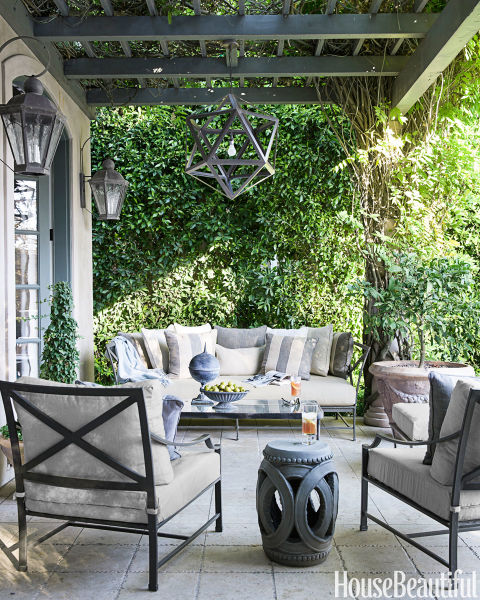 6. Bar Counter
This is a really clever way to make a neat little outdoor nook if you don't have much space. By extending a counter from your kitchen's window outside, it provides a table for you to place your food and drinks which can be passed easiy from the kitchen. High stools make the perfect seating choice.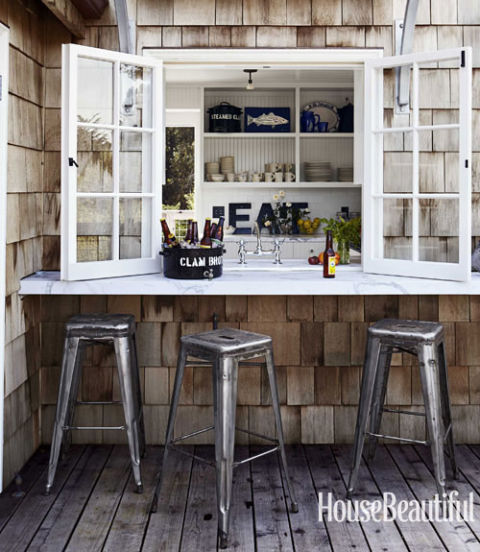 7. Snug Benches
This warm and inviting outdoor area is perfect for little get-togethers with family and friends especially with the bright fabric used for its cushions. The large mirror behind reflects light and brightens up the area.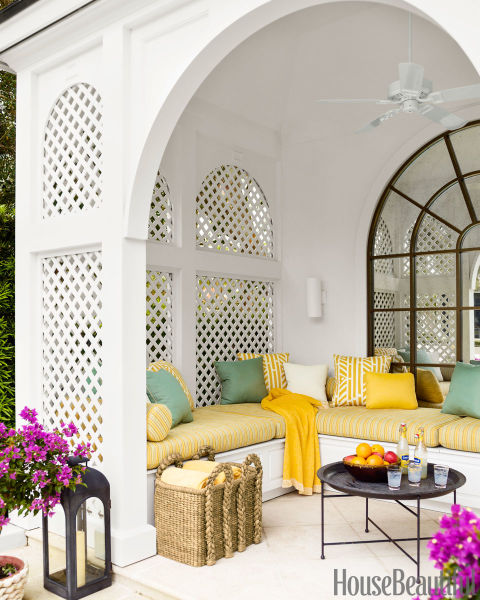 8. Romantic Rooftop Furniture
Not all outdoor furniture has to be on the ground floor as some al fresco areas are placed at the house's rooftop. This gorgeous setup is just right for a cosy party or on evenings when you just want to chill while gazing at the picturesque view.