Tucked away in a residential neighbourhood in Singapore lies the two-storey house that used to look just like its neighbours; until Hyla Architects transformed it into a breathtaking structure.
Known as Room Without Roof by Hyla Architects, this house is rather special as it has something you don't usually see; an external courtyard that has a swimming pool inside.
Exterior Area: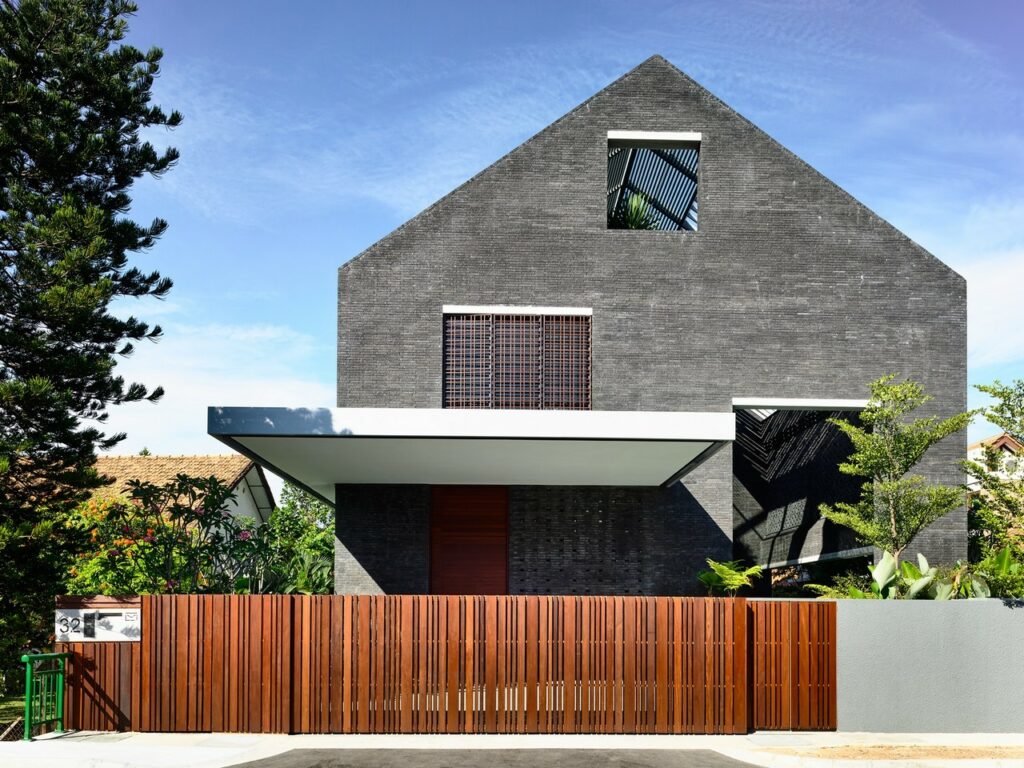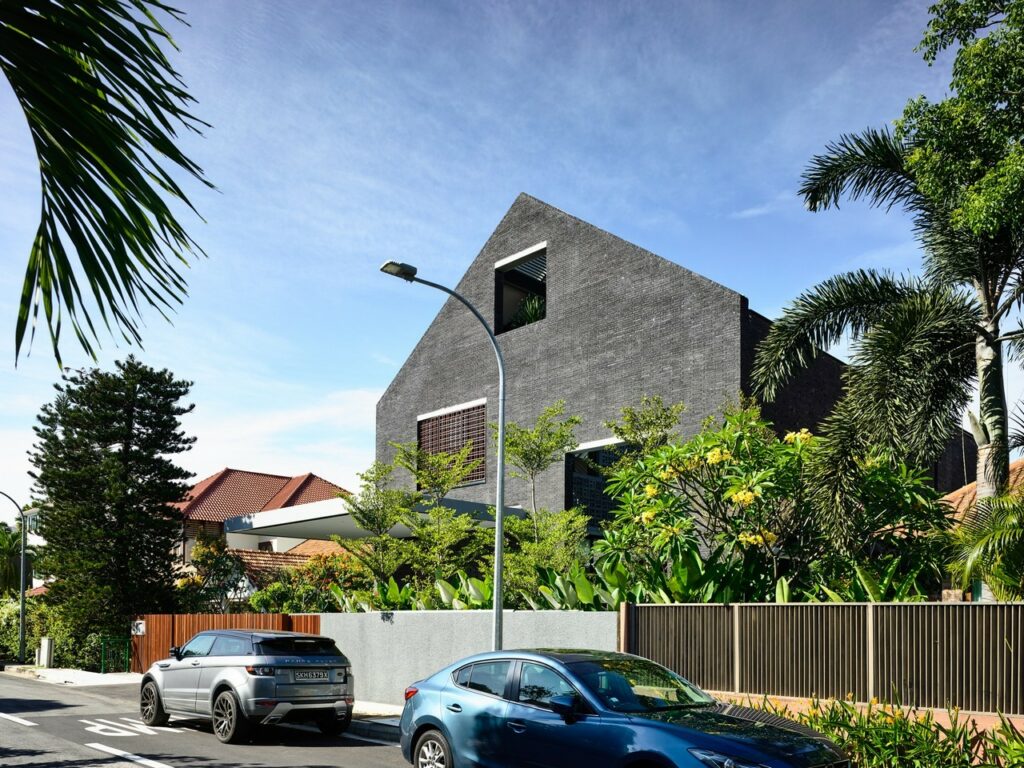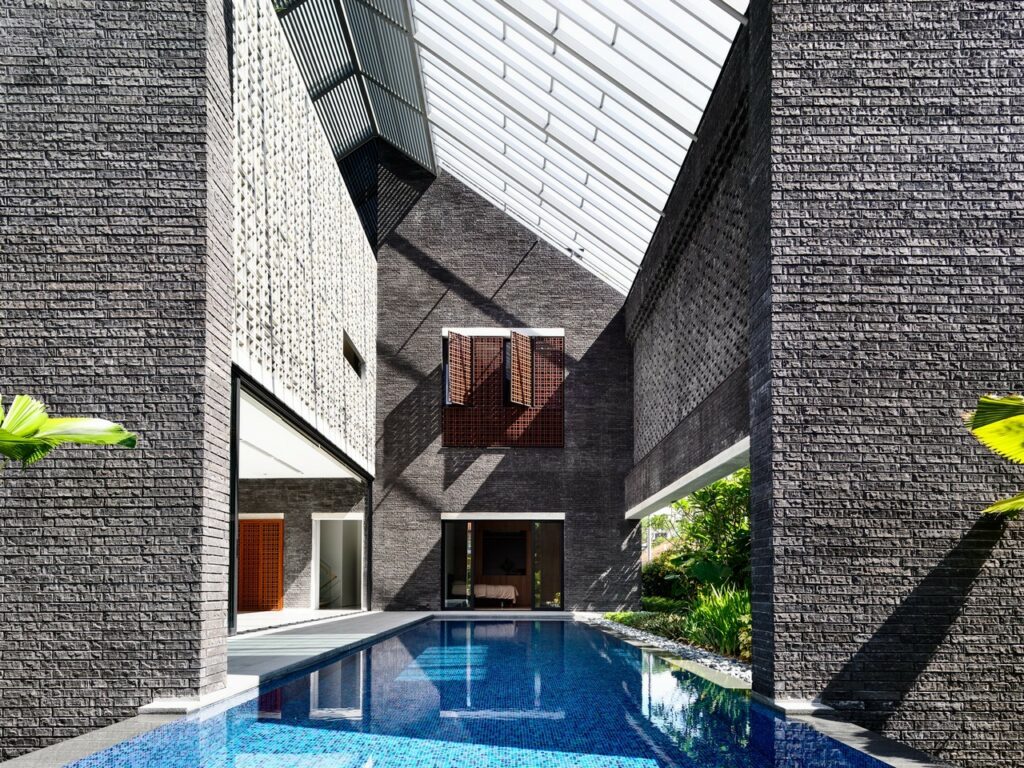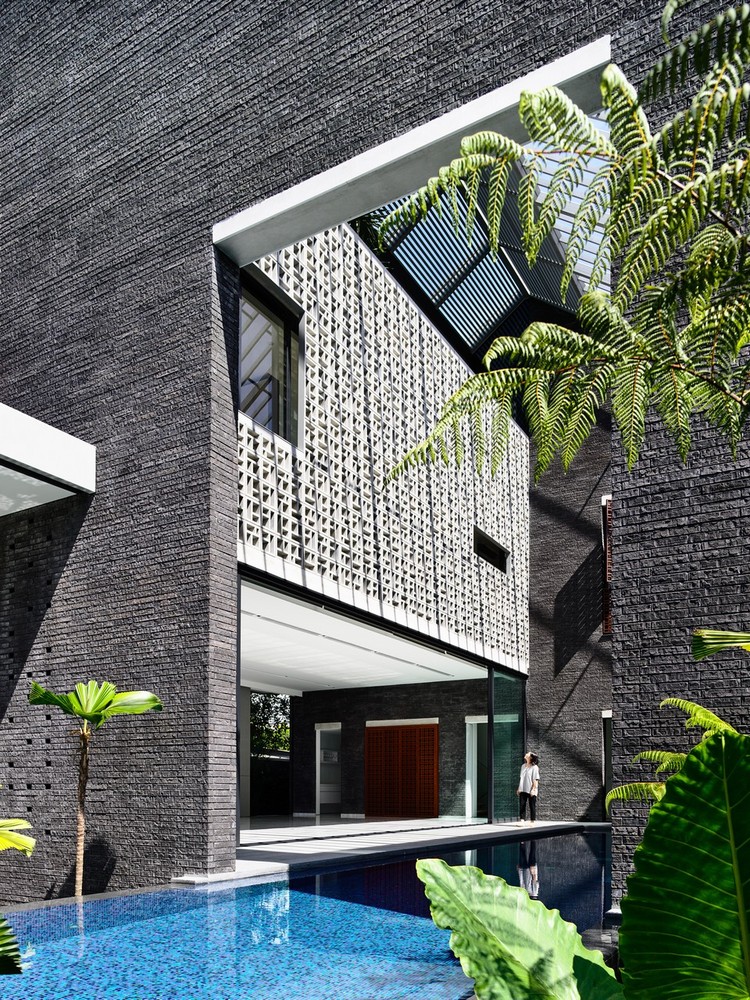 Normally, courtyards are placed inside the house but for this abode that has a pretty gable roof, the architects made it differently.
Instead, they placed it outside so that it can accommodate the swimming pool; and this helps the blur the lines between the outside and inside of the house so that it creates a seamless look.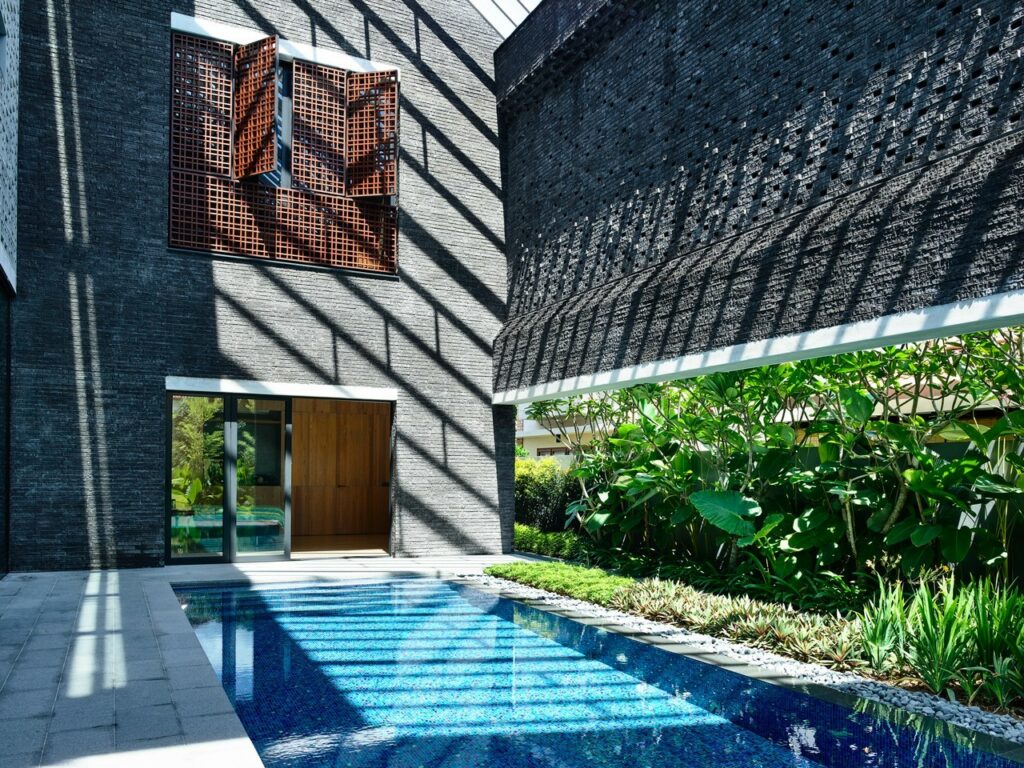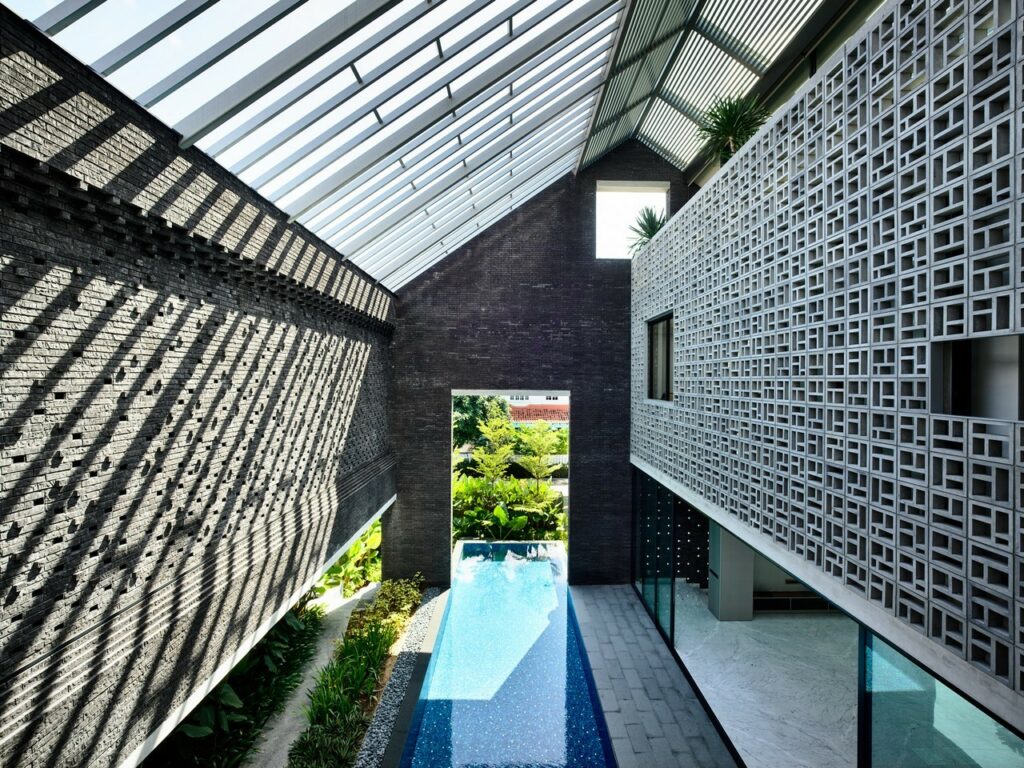 This is where the idea for the name came to birth as the external courtyard is dubbed at the room without a roof; ultimately becoming the central focus of the house.
By having this unusual external courtyard, it also allows the owners more privacy as they can control the views from people looking in or out of the house.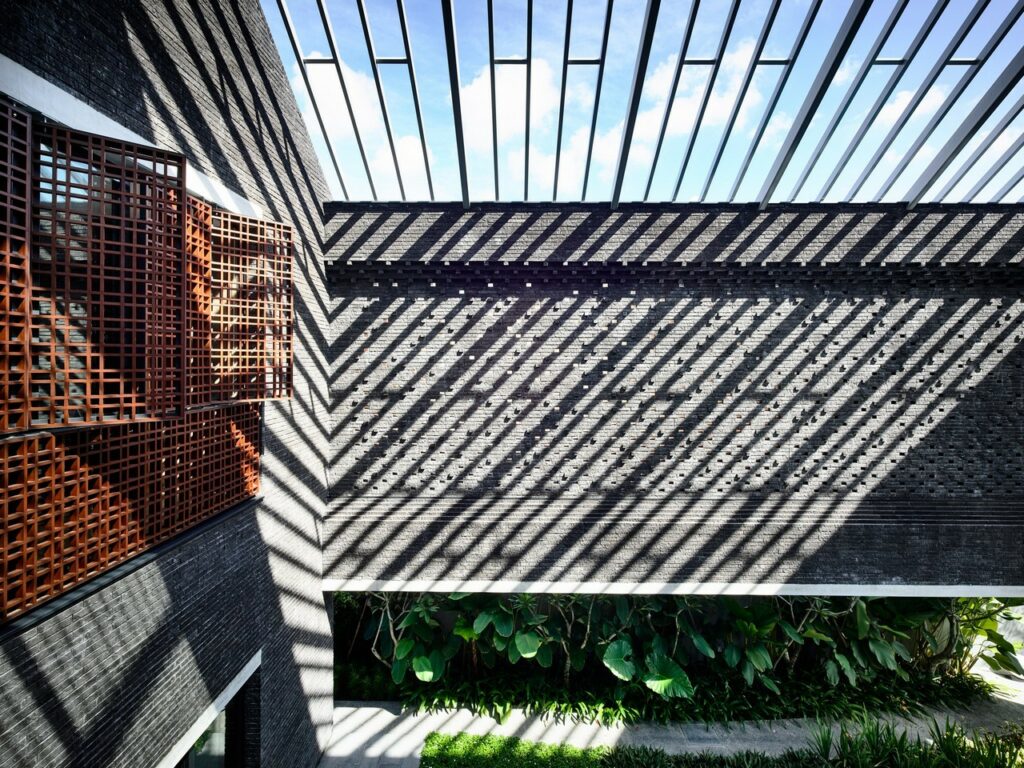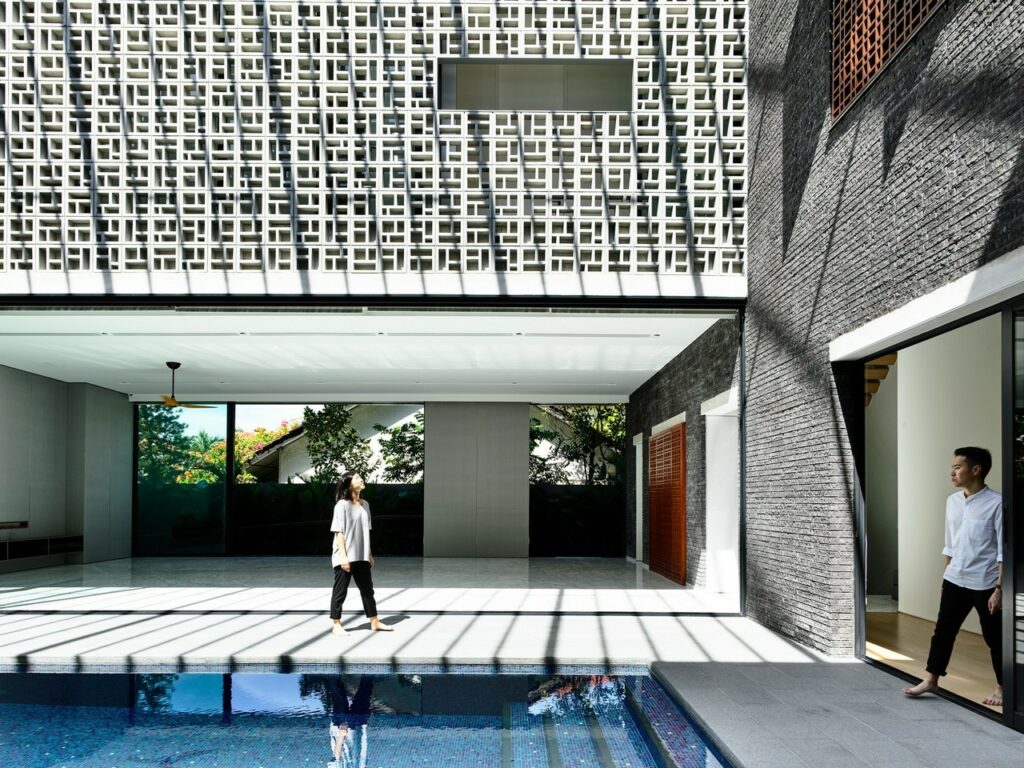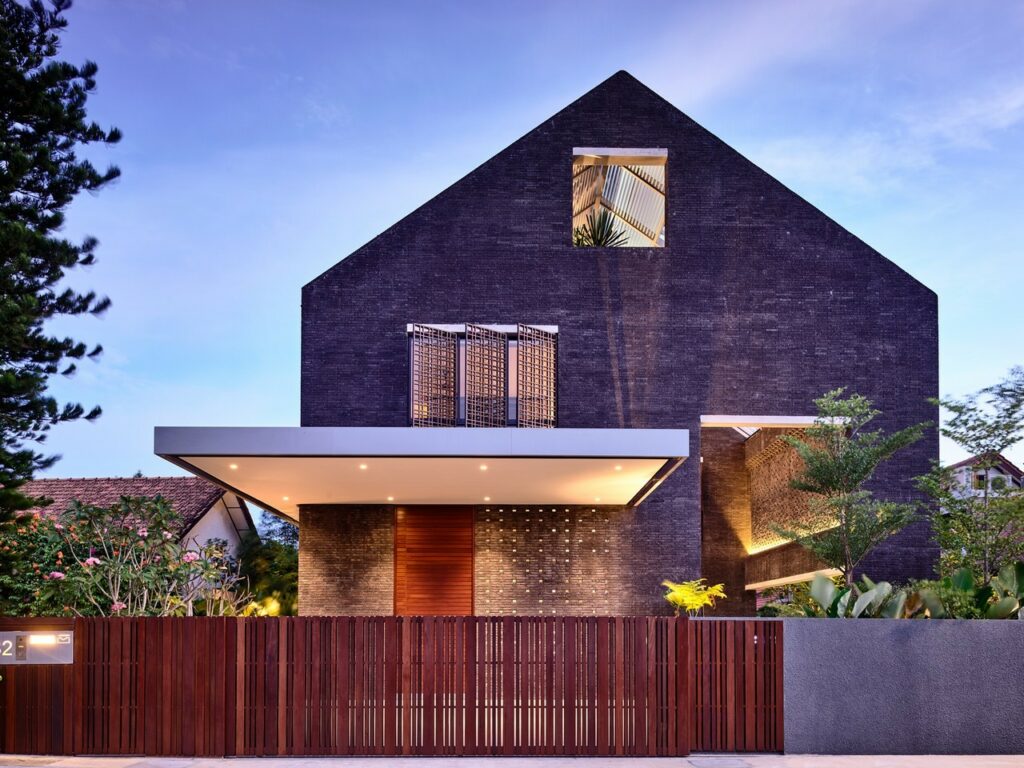 The facade of the house is clad with dark grey; and textured bricks that are done with brick-sized openings or protruding bricks, depending on the design.
There is a precast concrete screen on the second storey of the house which works as a cool visual effect; and also to block the sun's rays from coming in. A timber grid screen makes it look more stylish and offsets the heavy brick and concrete.
Hallway Area:
(Room Without Roof by Hyla Architects)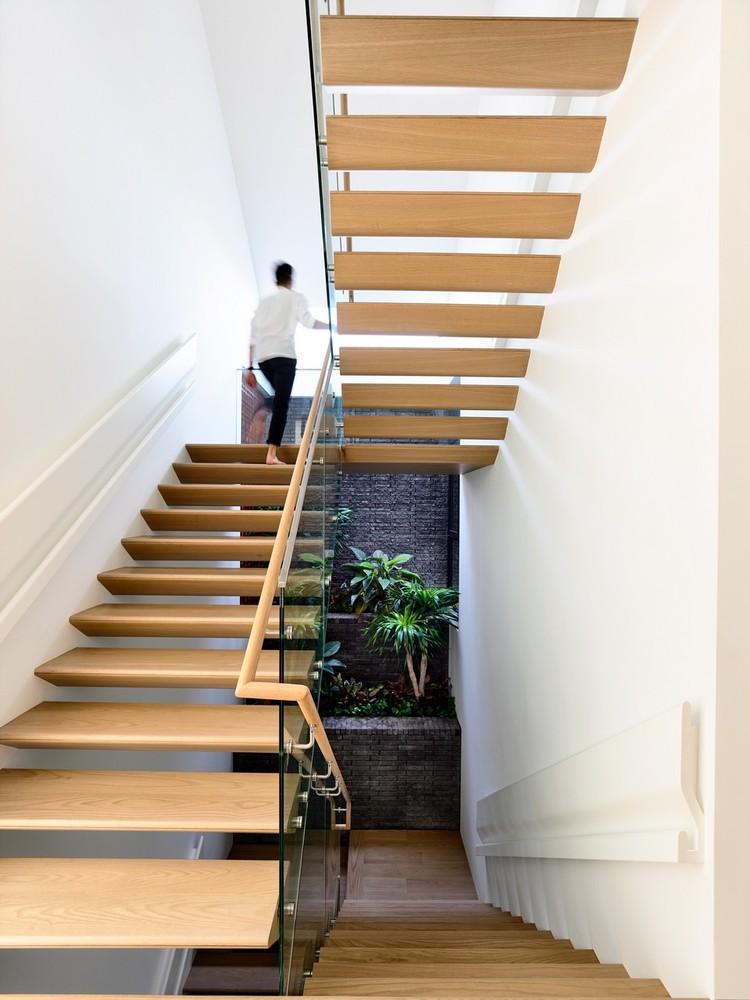 Bathroom Area: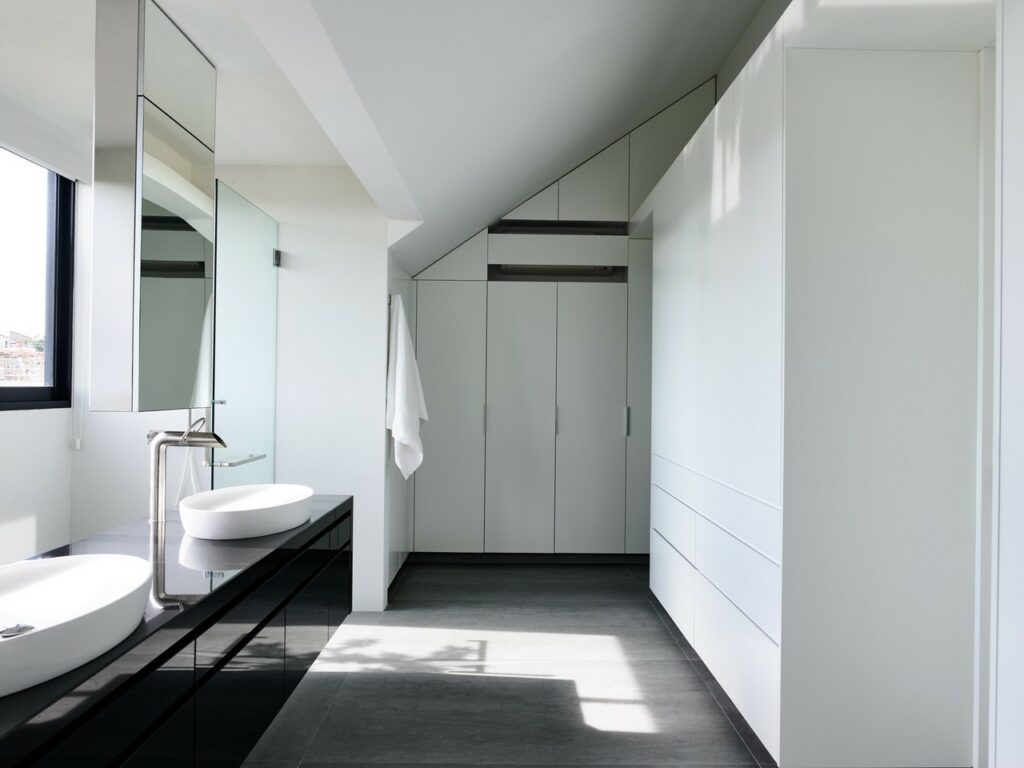 Home Office Area: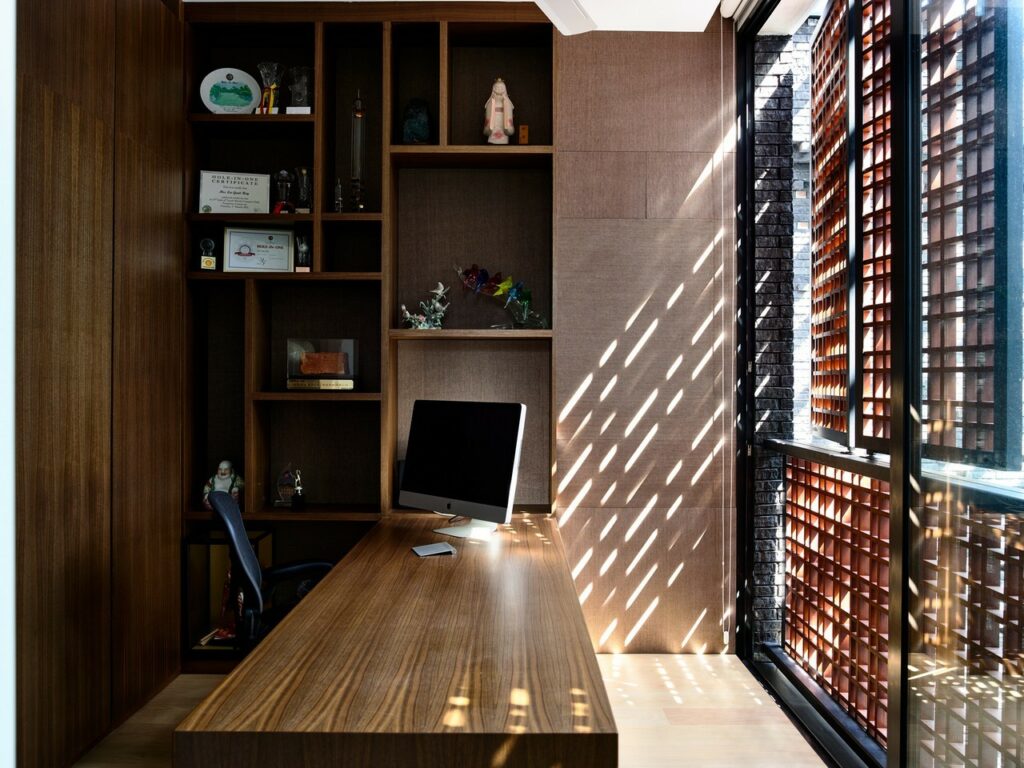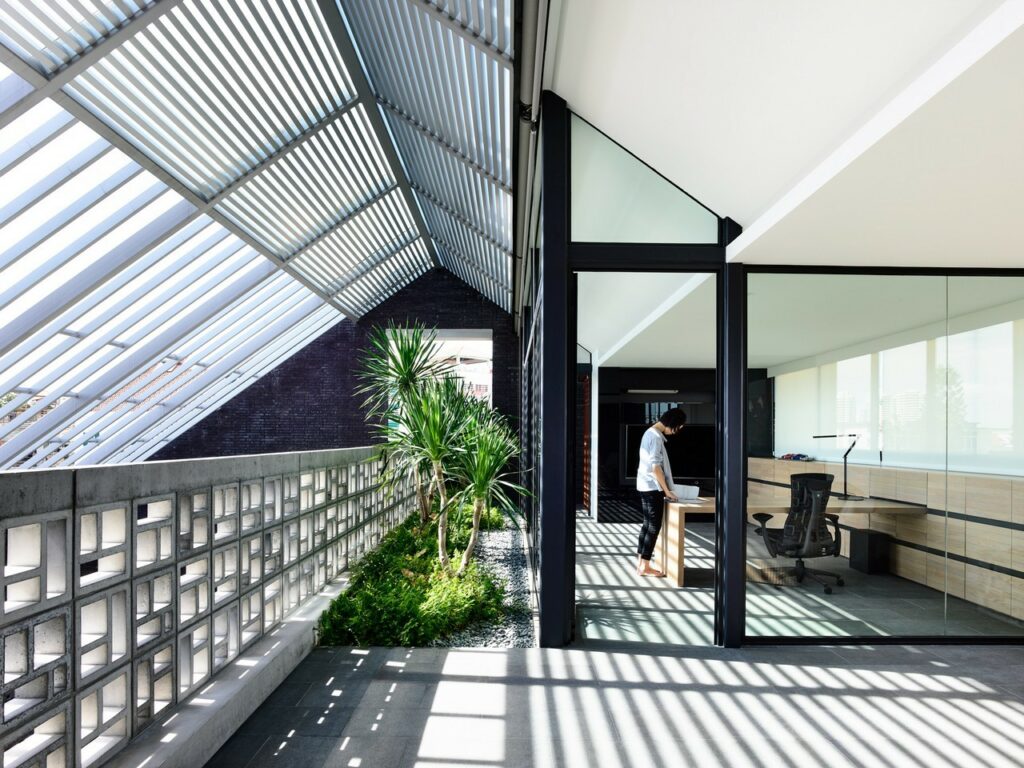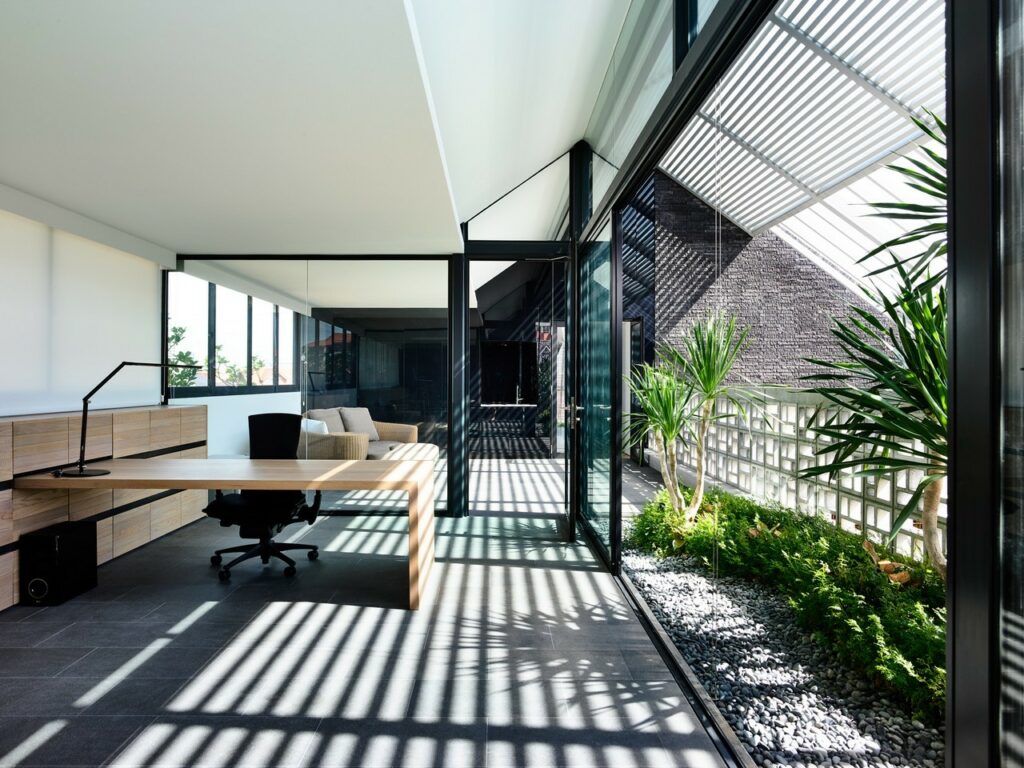 Inside the house, you can find pockets of greenery which brings nature internally and gives it a refreshing atmosphere. The staircase is a cantilevered structure with a triangular section facing a tiered landscape wall; that makes a nice focal point.
There is also a planting strip at the attic lounge that allows more plants into the home and the interior of the home follows a rustic, modern setting.
All images are taken from Hyla Architects' website unless otherwise stated.
Interested for more amazing house designs? Check out our collection of house design articles now.