Nestled in a picturesque neighbourhood in Vincentia, a village in NSW's South Coast, Stay.Casita was renovated into a luxury retreat.
The original brick home from the 90s was transformed into a Mediterranean-style villa, perfect for short vacations or companies looking for a quaint, warm, and mesmerising location for their brand photography.
Project: Stay.Casita
Designer: The Lifestyle Edit
Location: Australia
The Concept: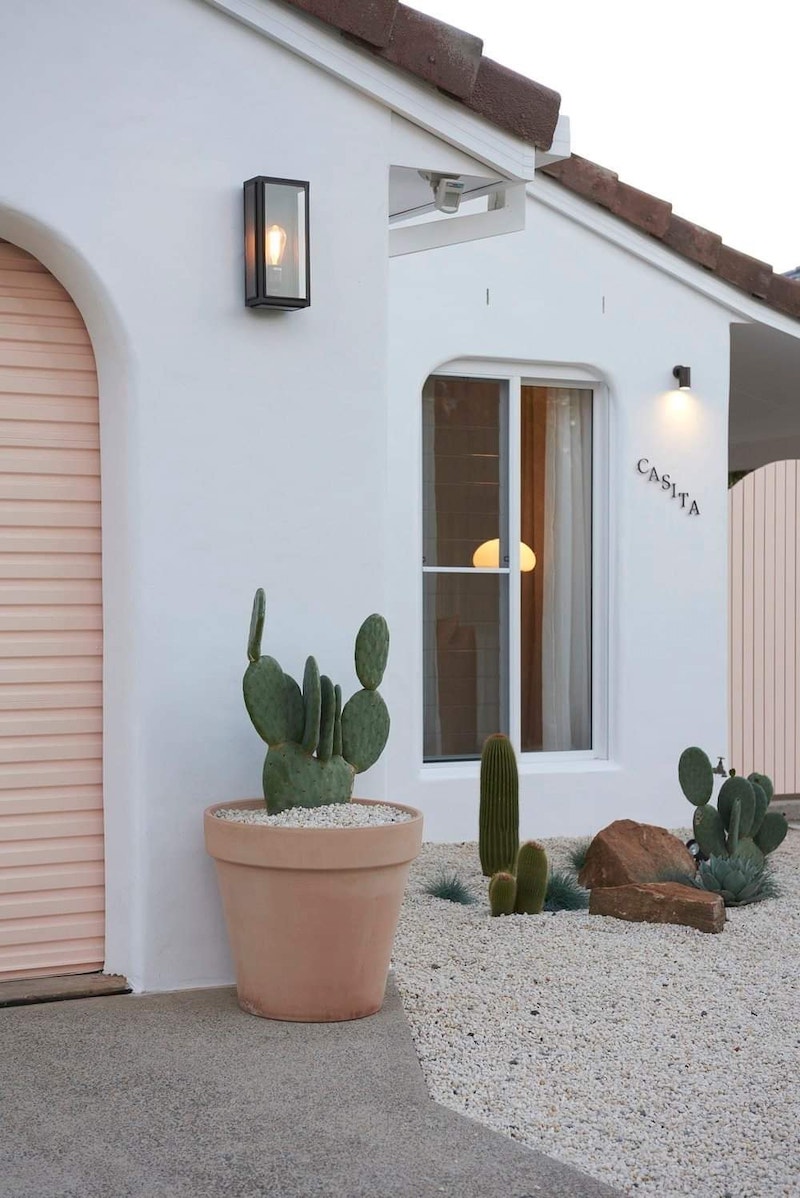 The home's simple and unassuming facade that's complemented with a wooden picket fence, well-manicured front yard, and a dry rock garden, has an aura of elegance and sophistication around it.
Its white walls, pastel pink accents, soft edges, and terracotta tiles have a homely charm about them.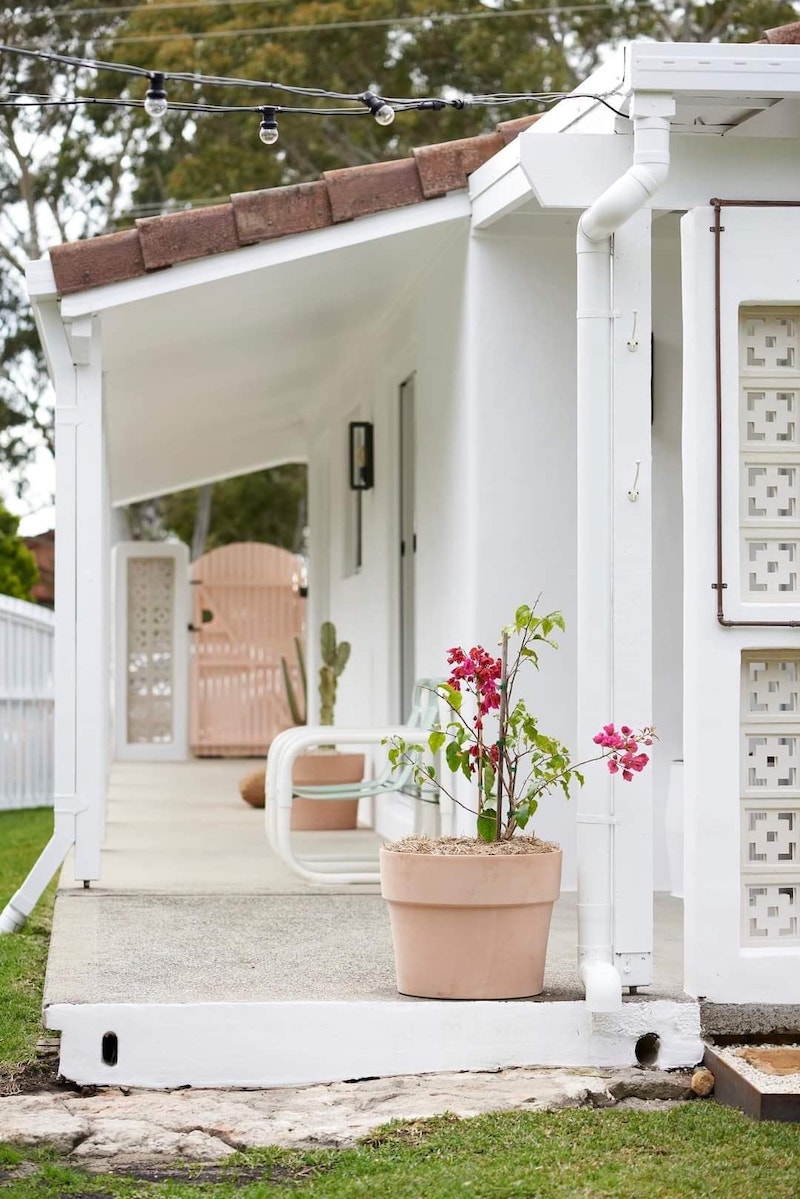 Stay.Casita's interiors were carefully and tastefully crafted to encapsulate the spaces with a calm and relaxing ambiance.
The furniture inside is a collaboration of some of the country's prolific design brands.
A calm and inviting living room looks effortlessly beautiful with its predominantly white palette with soft beige and wood undertones.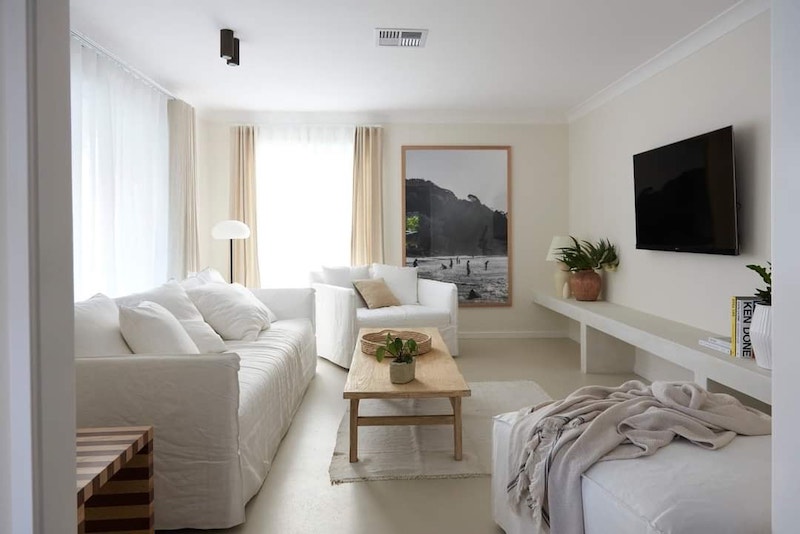 A smaller, cosier living room next to the dining area and kitchen creates the perfect nook for reading, with its pastel pink cushions, laid out on a white seater.
Natural light streams in through the large French windows, adding a diffused and calming pallor to the space.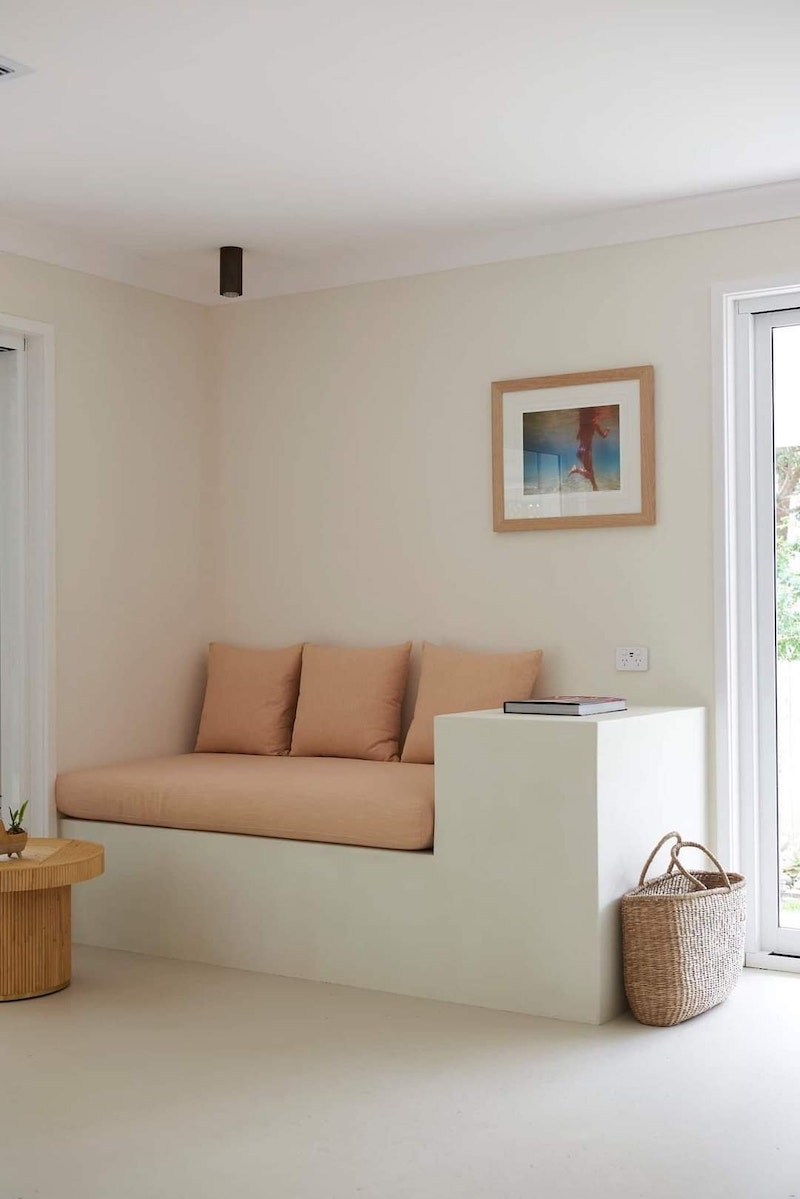 Exquisitely-crafted wooden furniture and large, scenic pictures make the dining area an inviting space.
Artifacts like a collector's vase and candy bowl, are reminiscent of pearly-white seashells that are sprinkled across sandy shores.
A cozy cloud-like recliner by the window is the perfect setting for a cozy afternoon nap.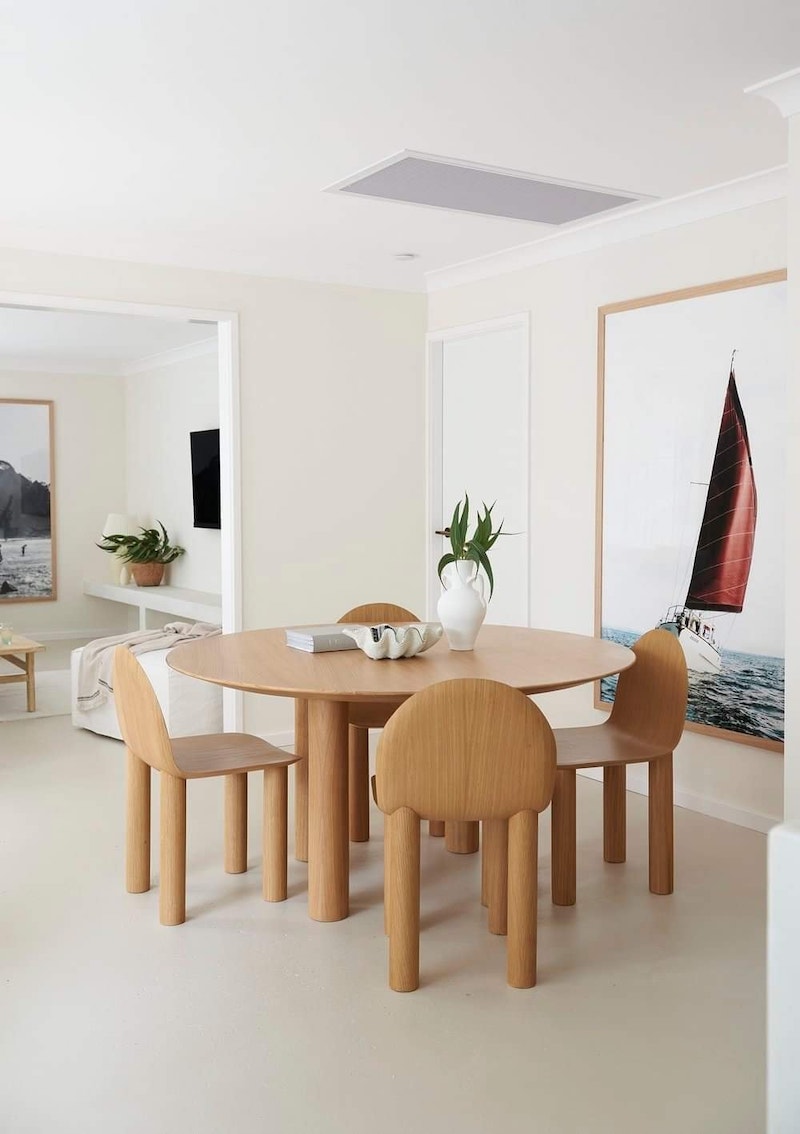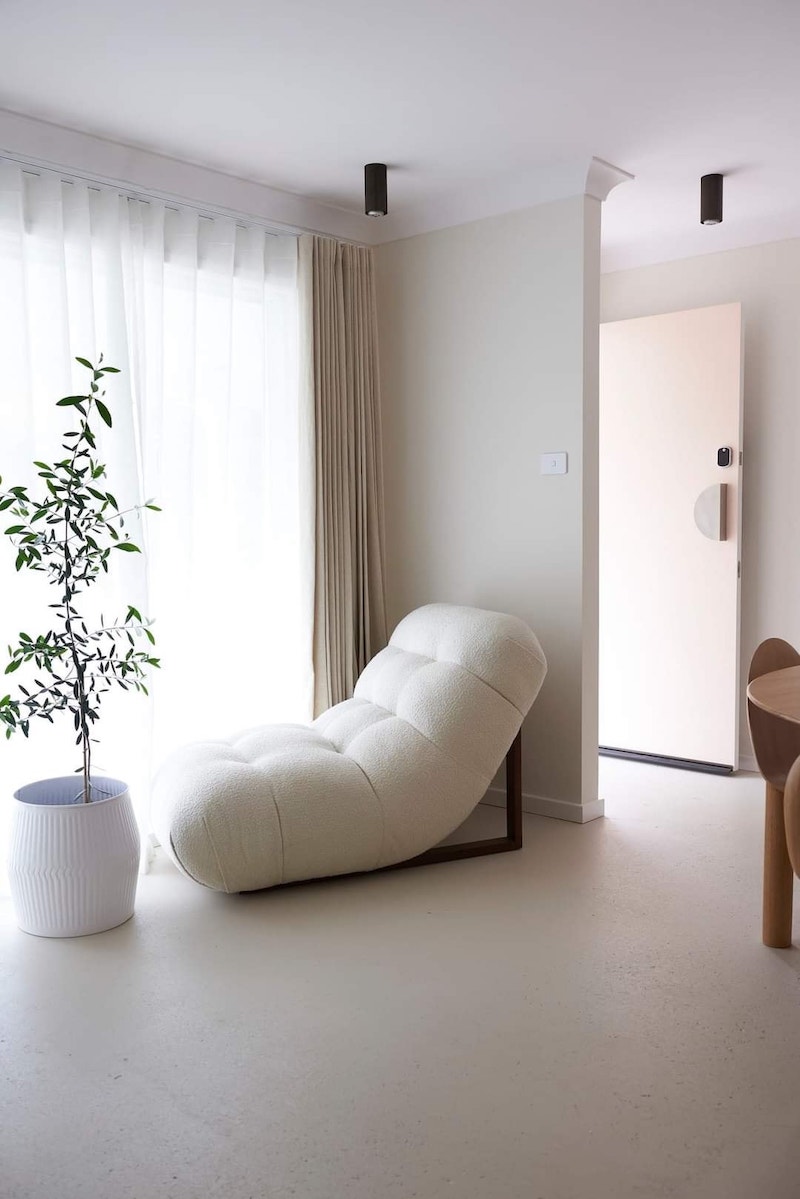 The parallel kitchen has an all-white theme, with a splash of color offered by the mosaic tiles of the kitchen island in rich shades of brown.
It is equipped with several high-end appliances that are perfect to entertain small gatherings.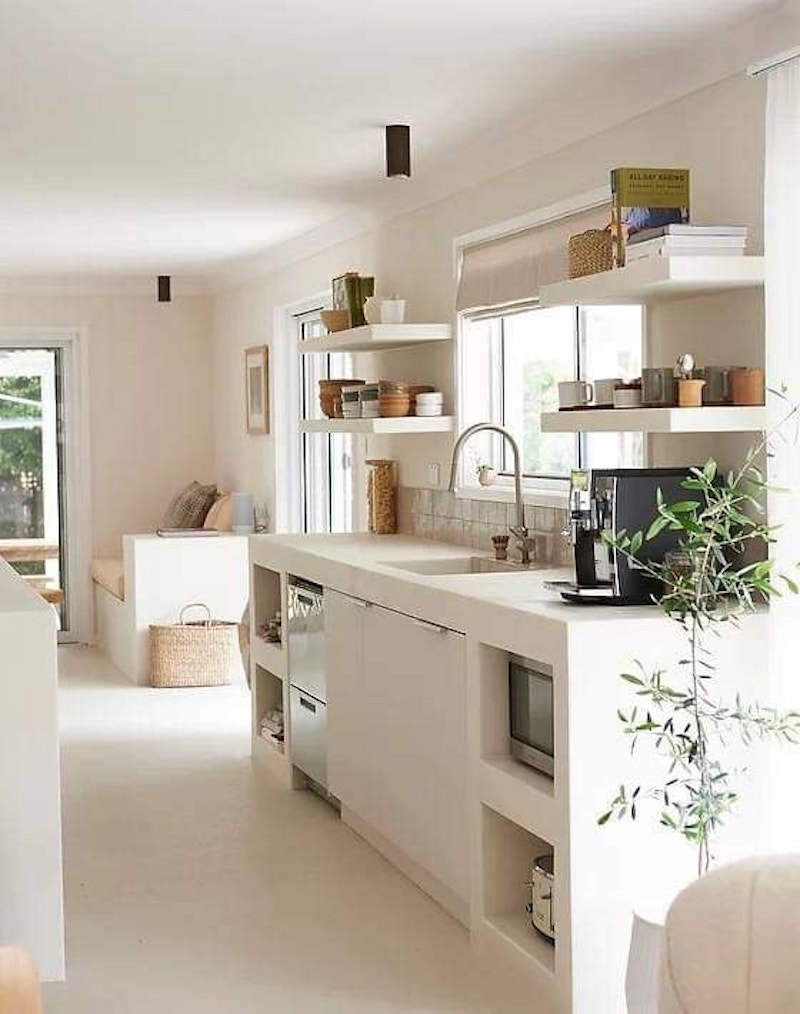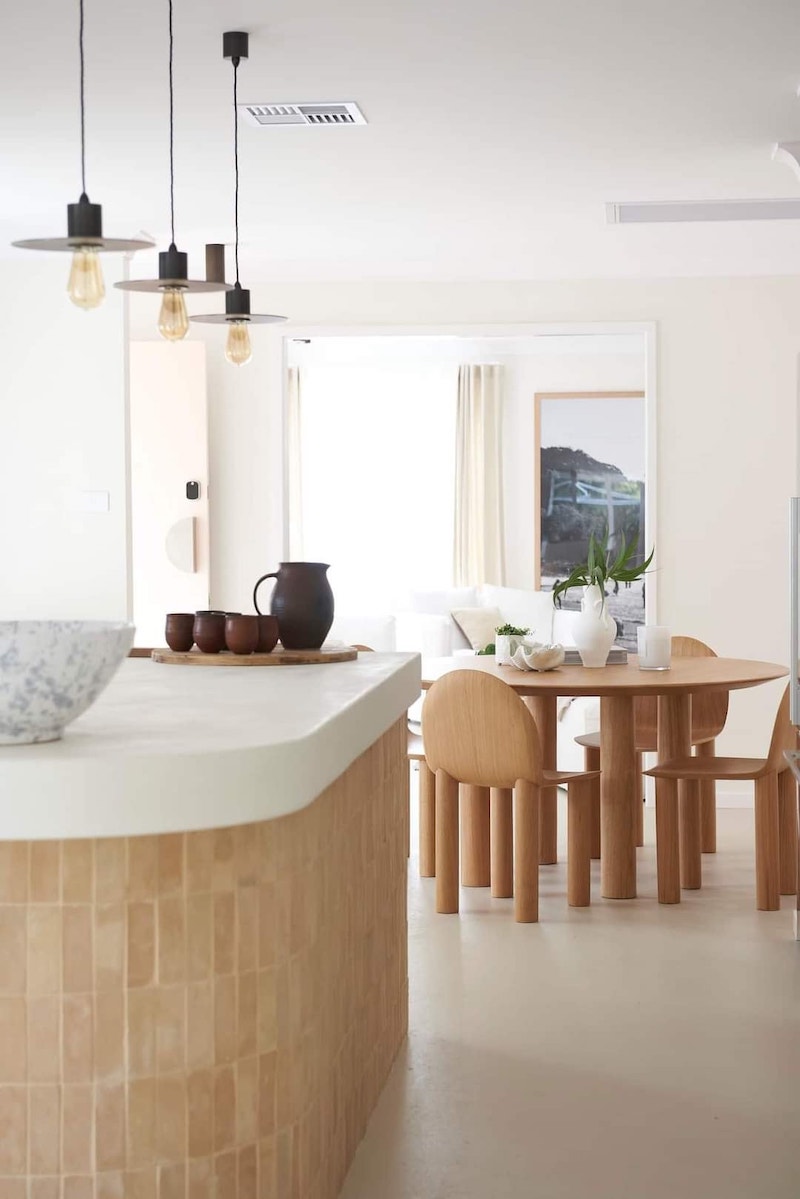 A simple wooden bed with a fluffy mattress graces the guest bedroom.
The shades of cool gray, white, and beige have a cool white hue pouring over them, because of the diffused sunlight through the translucent curtains.
A full-length mirror set in a wooden frame, adds a subtle boho look to the room.
A warmer color palette of reddish-orange and beige defines the primary suite of the house.
While the space layout is the same as the guest bedroom, the splash of color offered by the furnishings creates a completely different ambiance.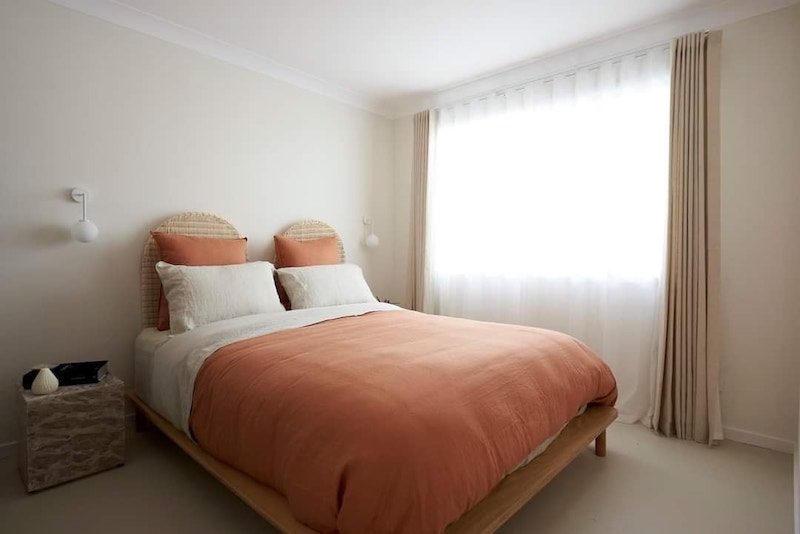 The master bathroom mirrors the color palette of the primary suite; it features mosaic tiles in shades of brown and pastel pink fixtures – the perfect Mediterranean setting.
A semi-circular mirror and spherical wall lights add a distinct character to this space.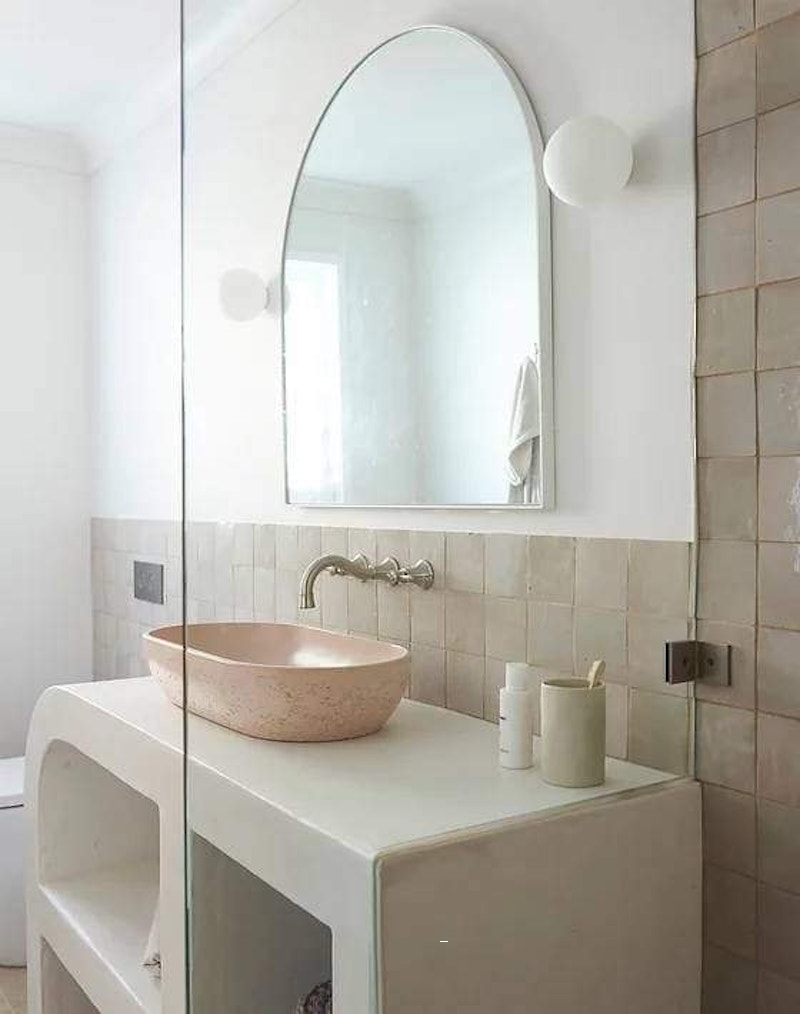 To tie it all up, Casita has a cozy entertainment area in the backyard, complete with an outdoor fire pit for cozy winter evenings, a BBQ to whip up some smoky, charred cuisine, an outdoor shower to wash off the sand from the beach, and an outdoor dining area, perfect for laughing, eating, and enjoying with loved ones.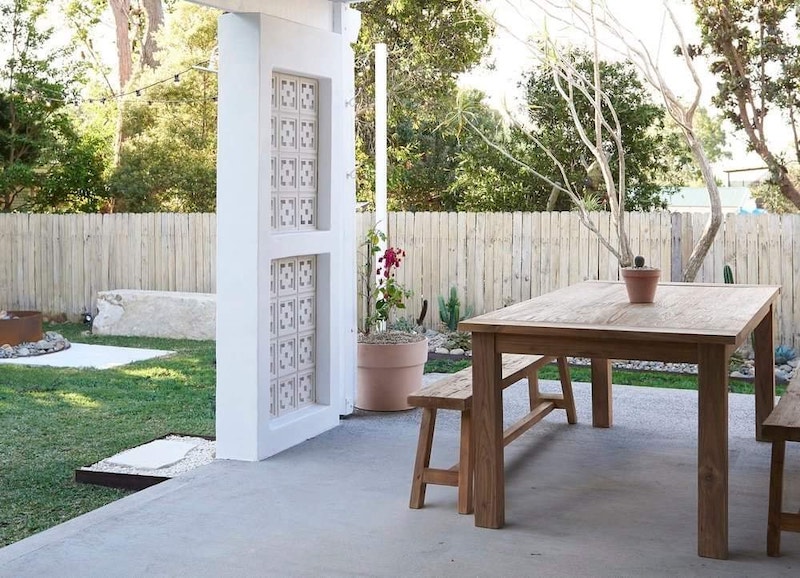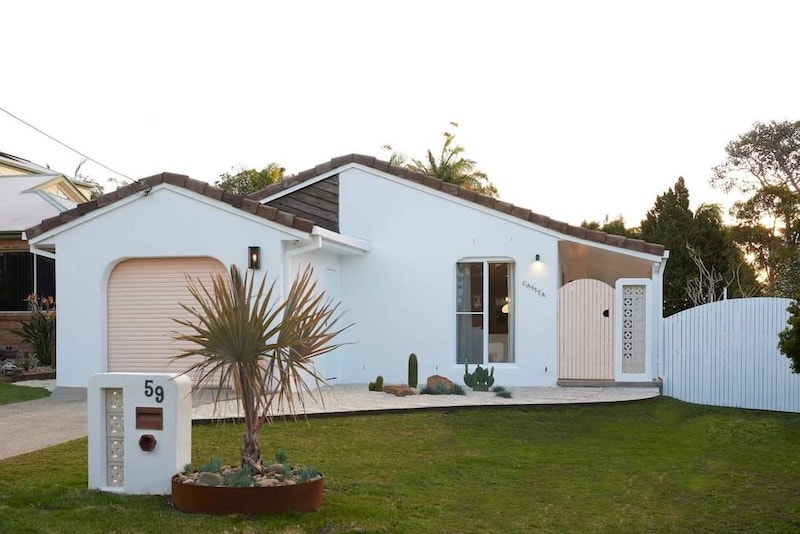 Casita perfectly encapsulates pared-back, effortless styling with a white and peachy pink palette, to create an ambiance that allows guests to melt away into tranquility, as soon as they step through the gate.
All images are taken from The Lifestyle Edit unless otherwise stated.
Interested for more amazing house designs? Check out our collection of house design articles now.