While living in an old-fashioned, traditional house can be great, modern-style houses are getting more popular these days.
J House, located in Indonesia is designed by y0 Design Architect and the owner wanted the house to be simple, modern and comfortable after living in an old house for a long time.
The plot of land is located in a dense residential area and poses a challenge, as the house faces the direct sunlight from the west.
Project: J House
Architect: y0 Design Architect
Location: Indonesia
Exterior Area: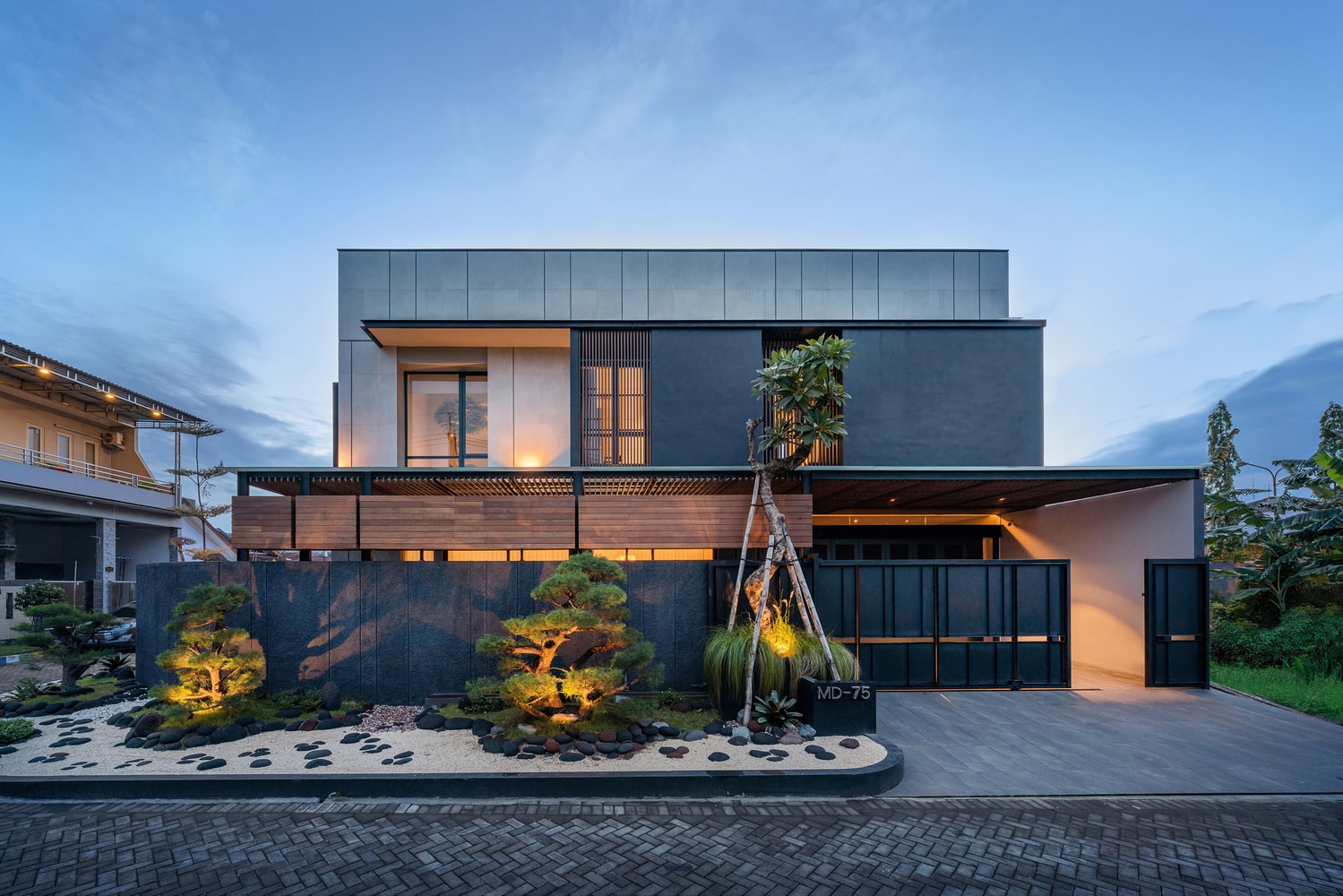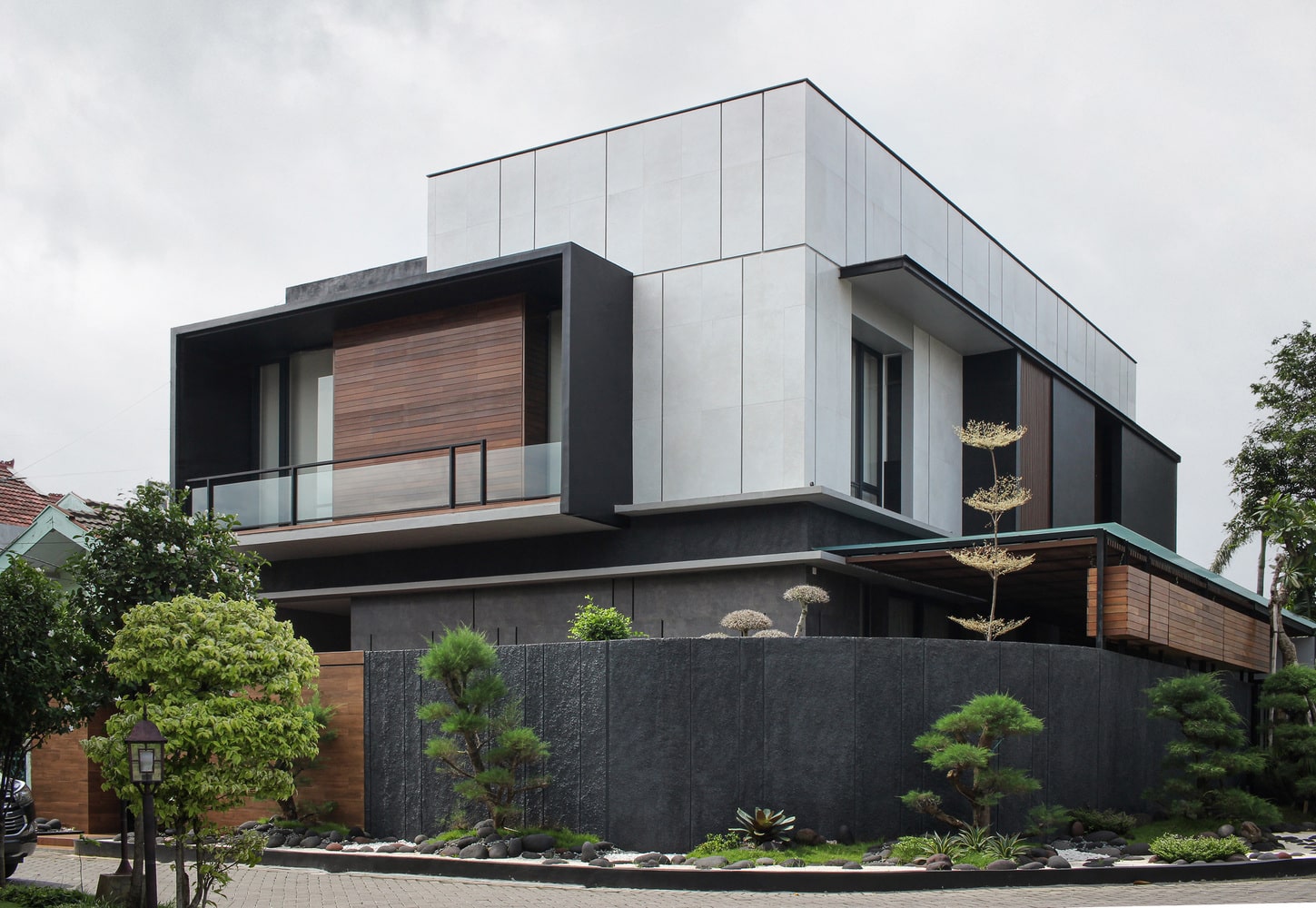 To overcome this challenge, the design team decided to go with a basic geometric shape for the house. However, to keep it from being too plain, interesting details were added to the façade.
Materials such as wood, tile and steel for the façade helps create contrast with the concrete that's used for much of the main construction.
Meanwhile, the sides of the house that faces the direct sunlight are filled with spaces and architectural details such as wooden louvres, planter boxes, wardrobe, working room and bathrooms to help reduce the glare and heat during the day.
Interior Area: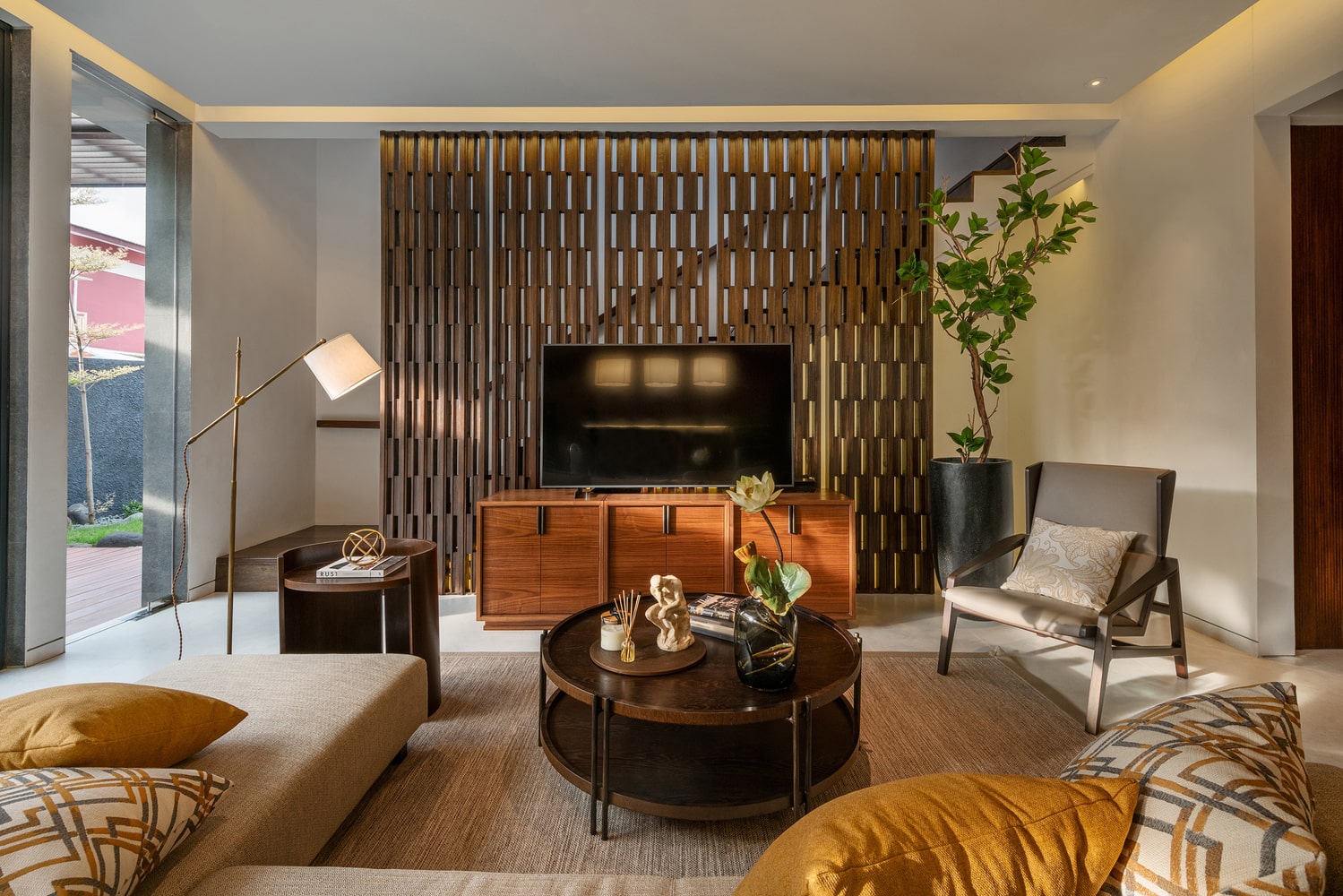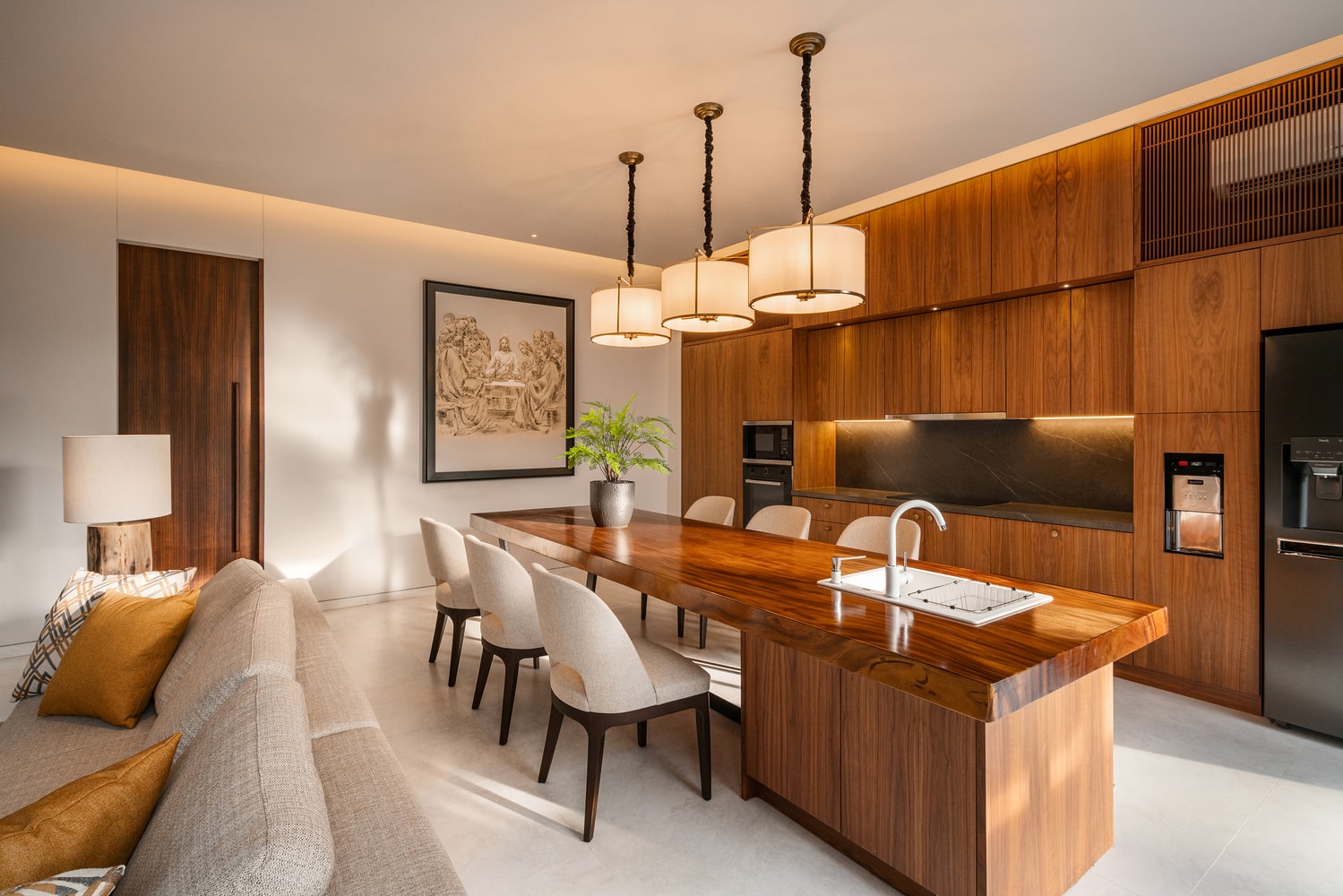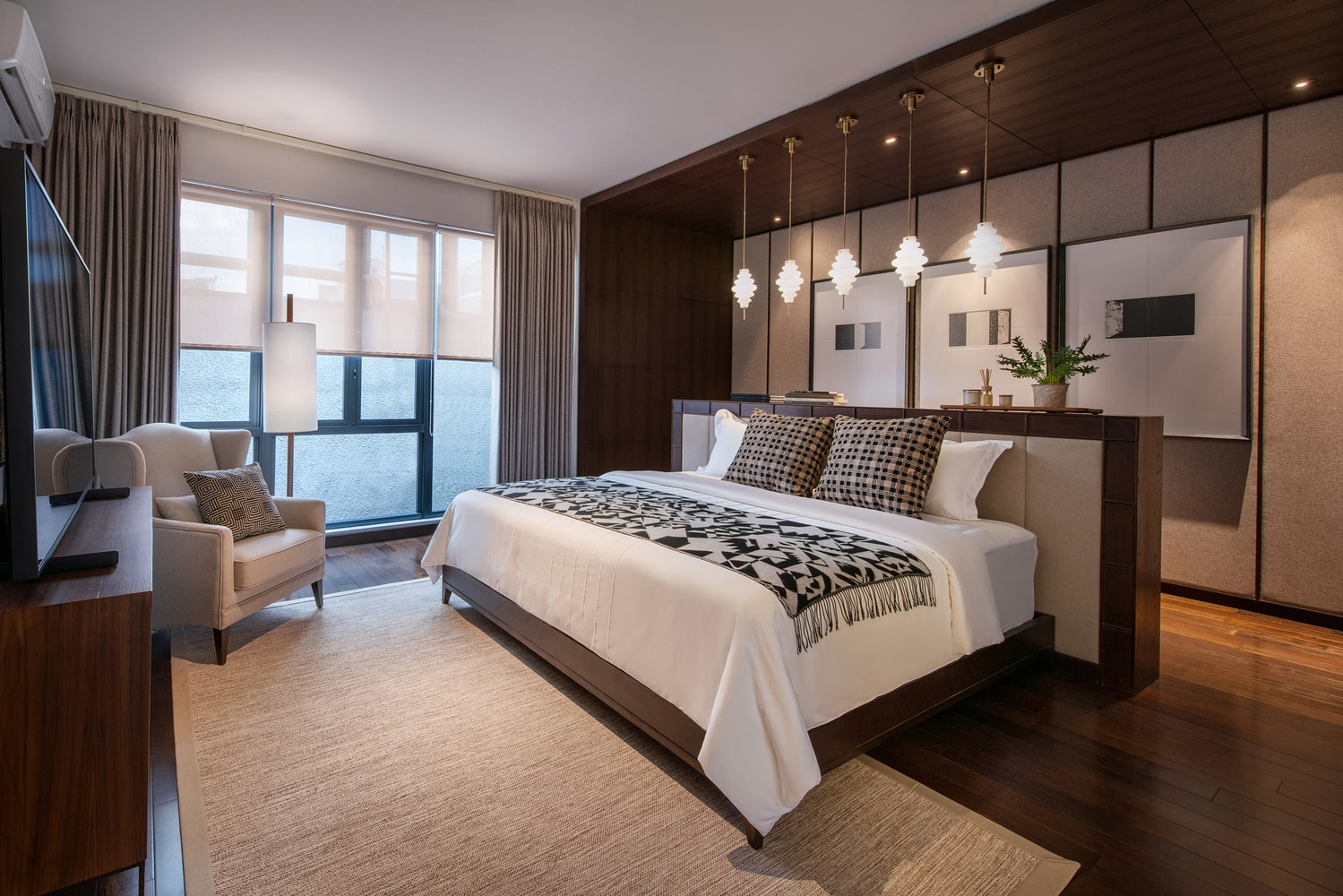 Inside the house, the arrangement is heavily inspired by modern Japanese homes as the spaces are arranged efficiently with many openings that enhance the flow of natural light and air circulation.
The outdoor areas are influenced by Zen gardens in order to make them easy to maintain. The living room and dining room is open concept while large sliding doors open up to the outdoor patio to allow interaction with the exterior.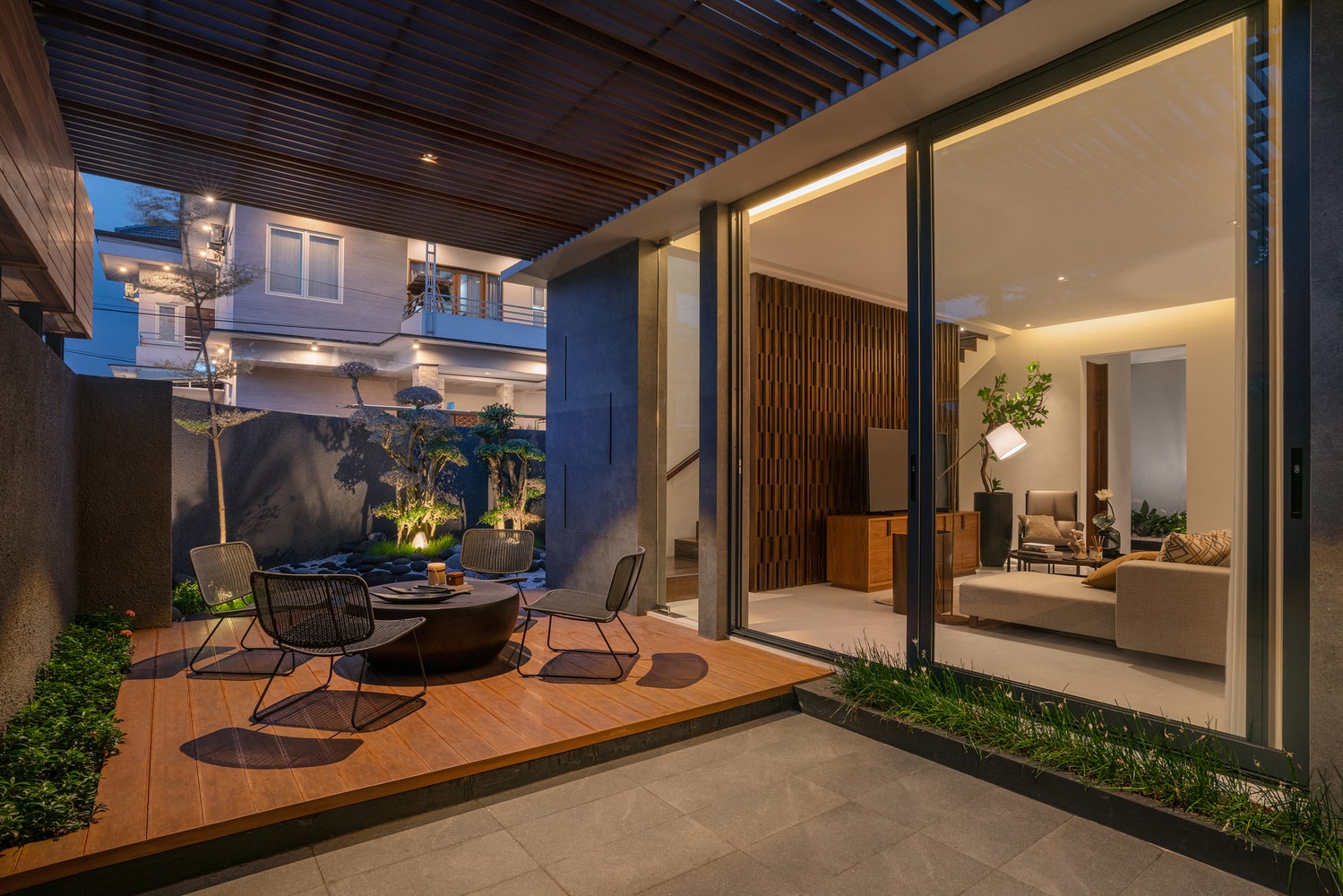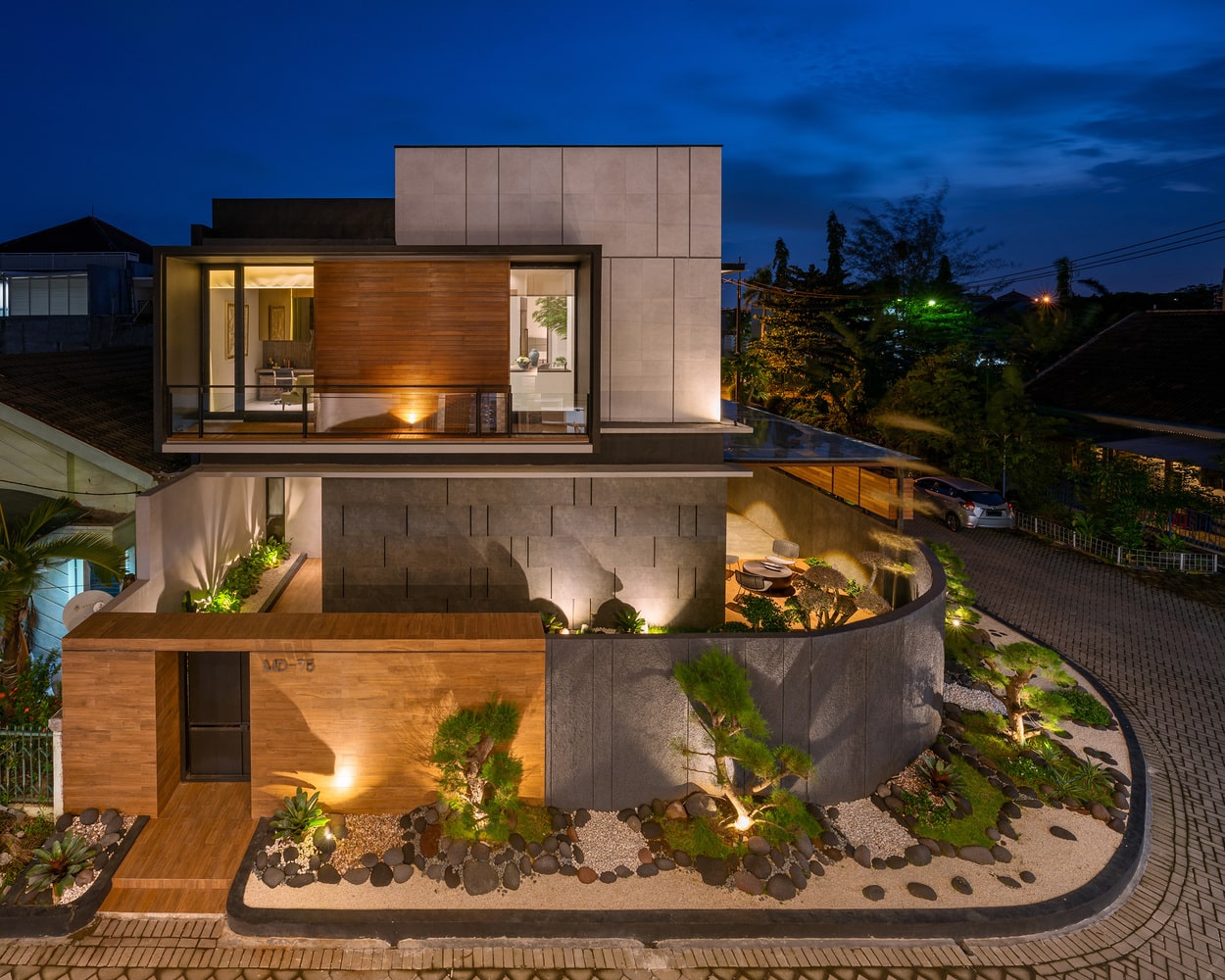 Wood elements feature heavily in J House, giving it a cosy and welcoming vibe thanks to its intricate details. The bedrooms upstairs are dressed in a similar style focusing on minimalism and modern design.
A few quirky accessories are thrown in to keep it from being too plain such as the prettily patterned cushions and eye-catching pendant lights in the bedroom and dining table.
All images are taken from by y0 Design Architect unless otherwise stated.
Interested in more amazing house designs? Check out our collection of house design articles now.