In a residential neighbourhood, houses tend to look the same unless the owner decides to undergo a massive renovation. But for Linaya House in Indonesia, it is part of a housing complex master plan where each building facade is designed to be different from one another. This iconic house is Linaya House by Delution Architect, designed to be compact but still be able to accommodate the daily needs of the homeowner even though it has a relatively small plot of land.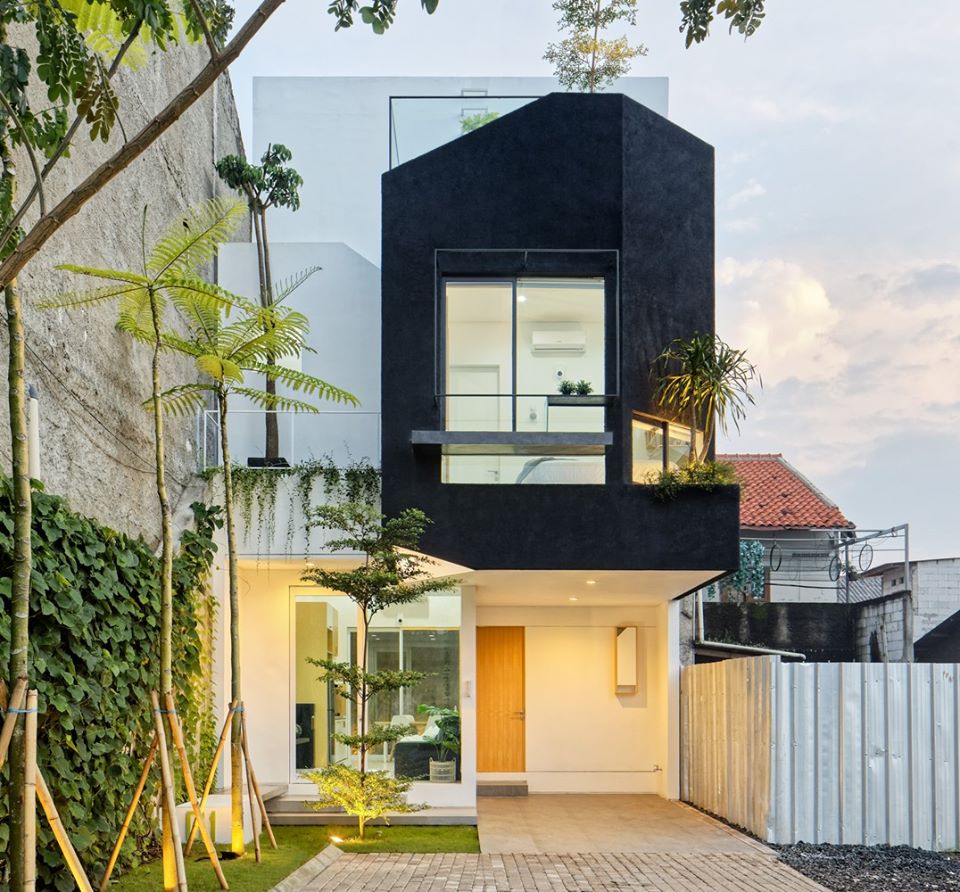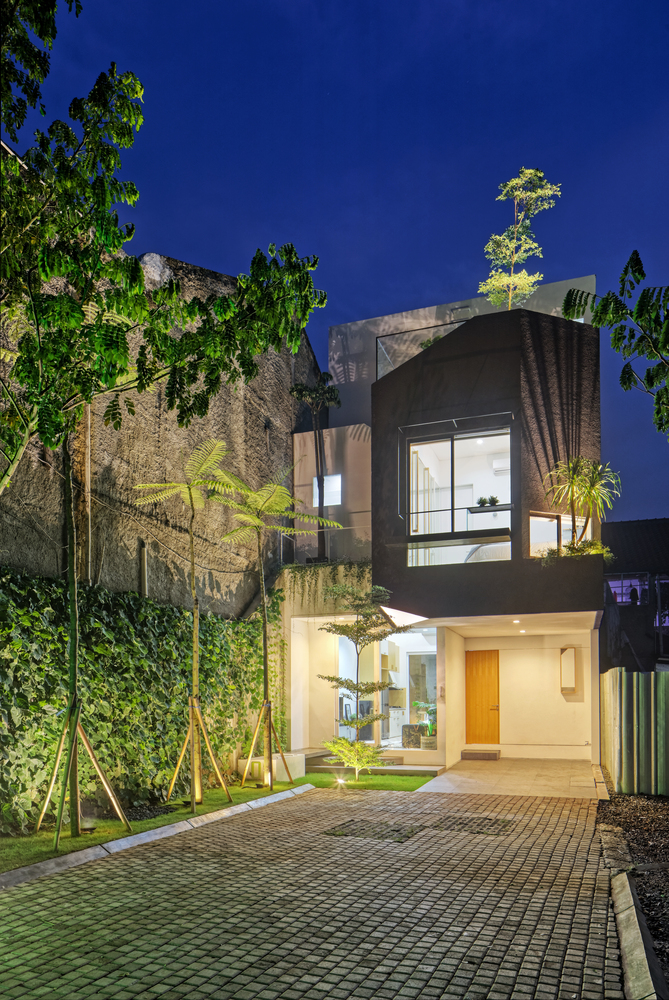 Concept: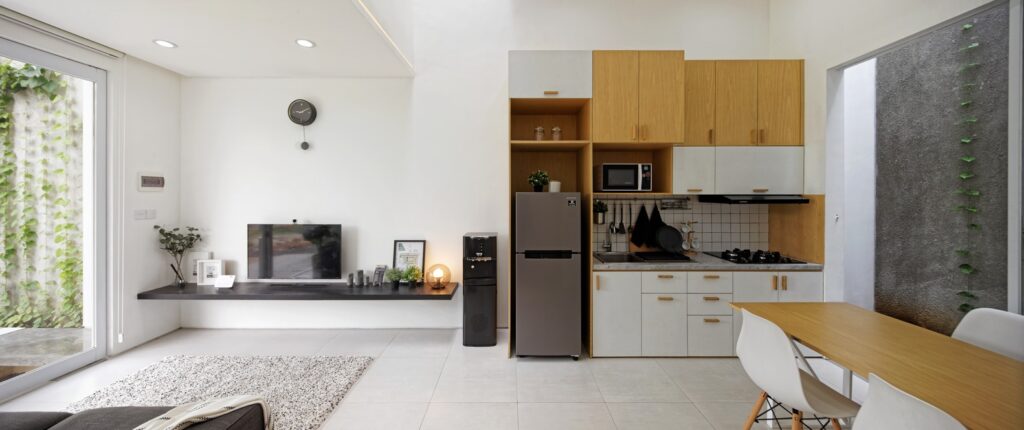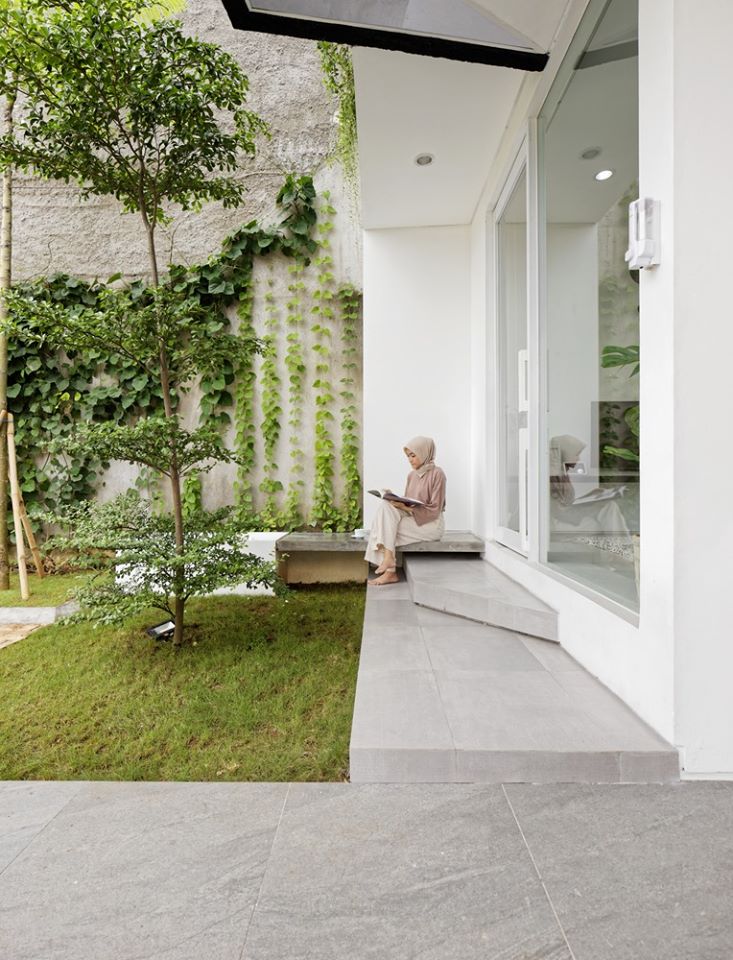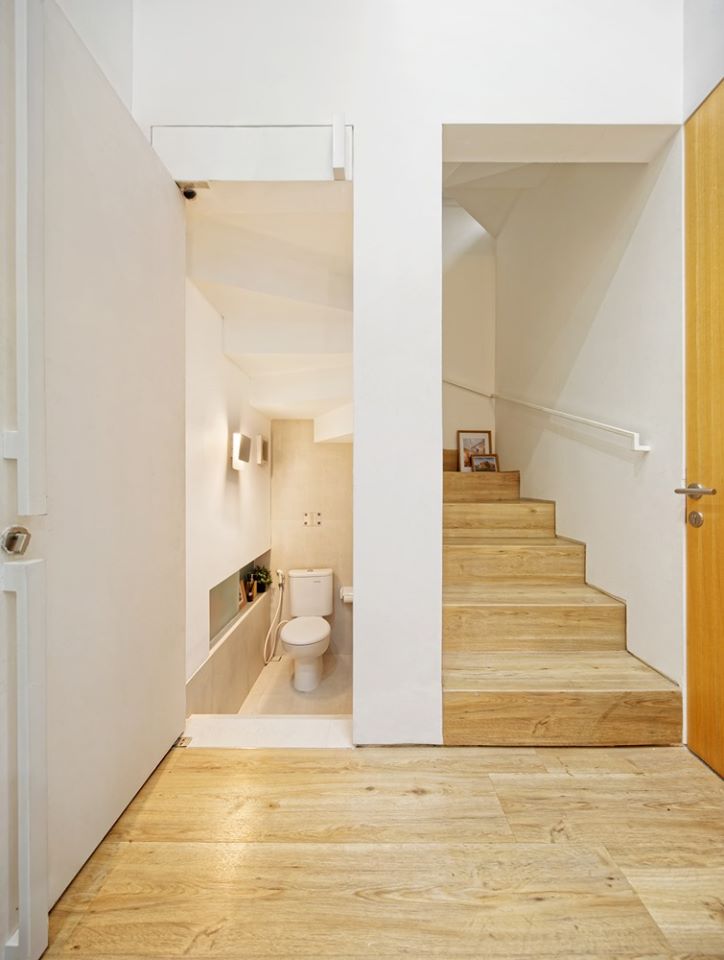 The house may be compact and have smaller room sizes but they are all very functional and comfortable. Since the house has a limited land area, the design team came up with the concept of an open plan home and uses voids and different floor levels in order to make the house feel airier and roomier. Using this concept, the architect was able to ensure that every room in the residence has access to natural lighting and air, which keeps the home more energy-efficient.
Design:
(Linaya House by Delution Architect)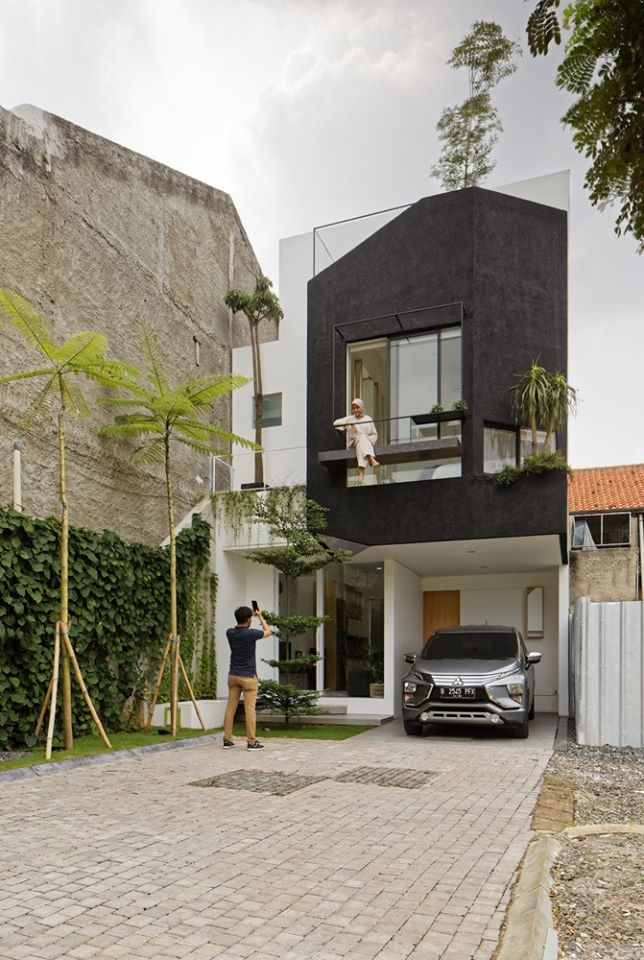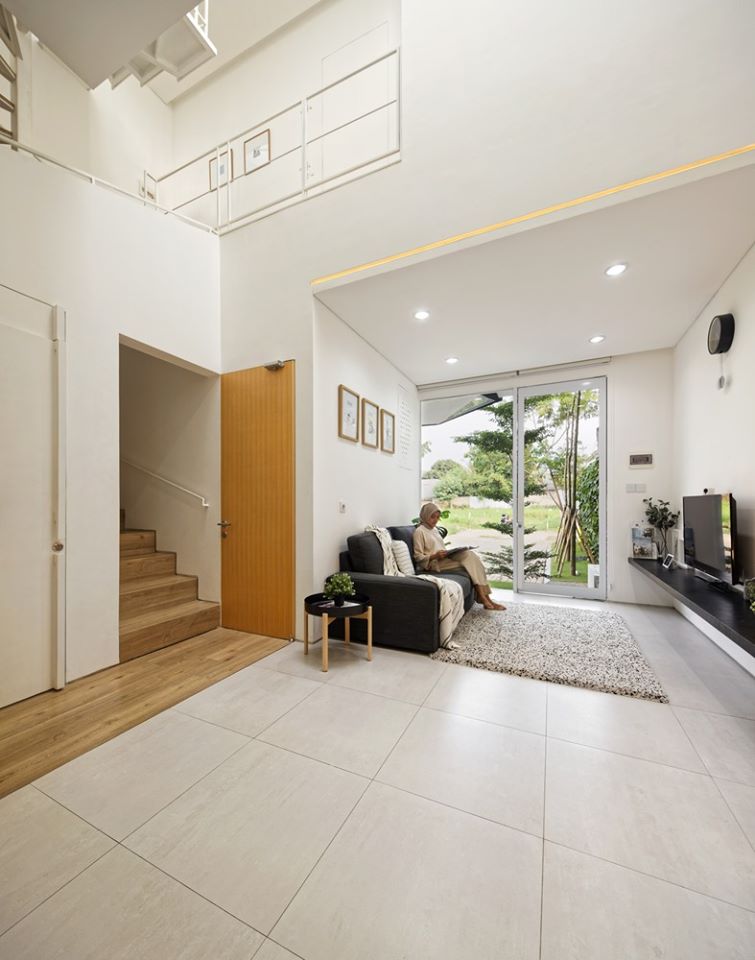 The facade of the house is done in black, which provides a striking look and on the second floor, the master bedroom has a really unique balcony. This balcony acts like a window seat, where residents can relax and enjoy the outside view with no barriers. A well-paved porch is designated for the cars and beautifully manicured plants can be seen blooming lusciously in and around the house.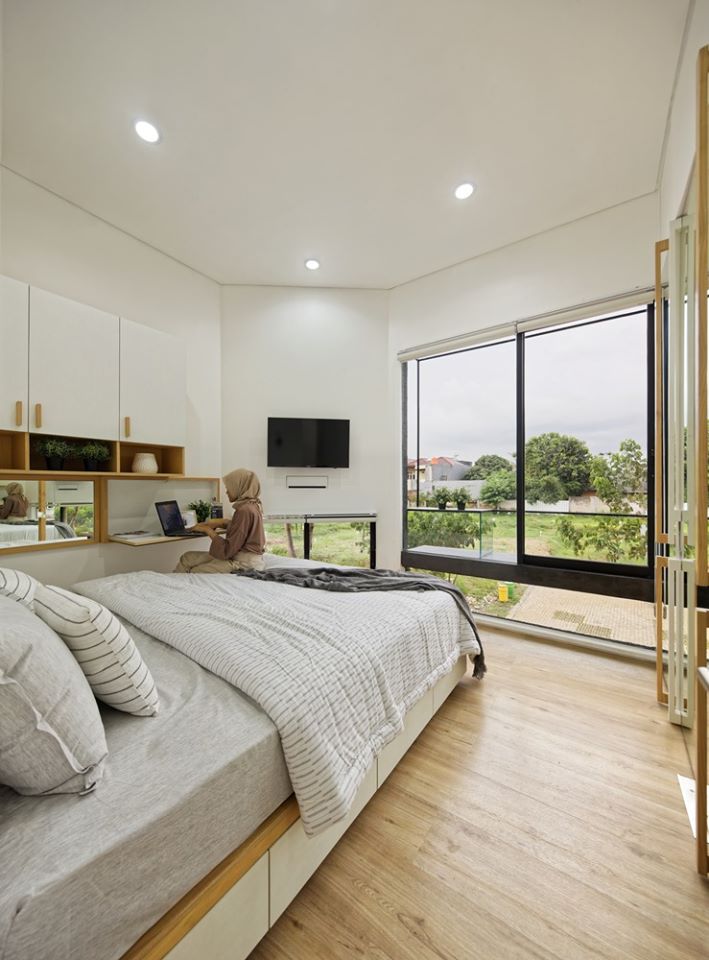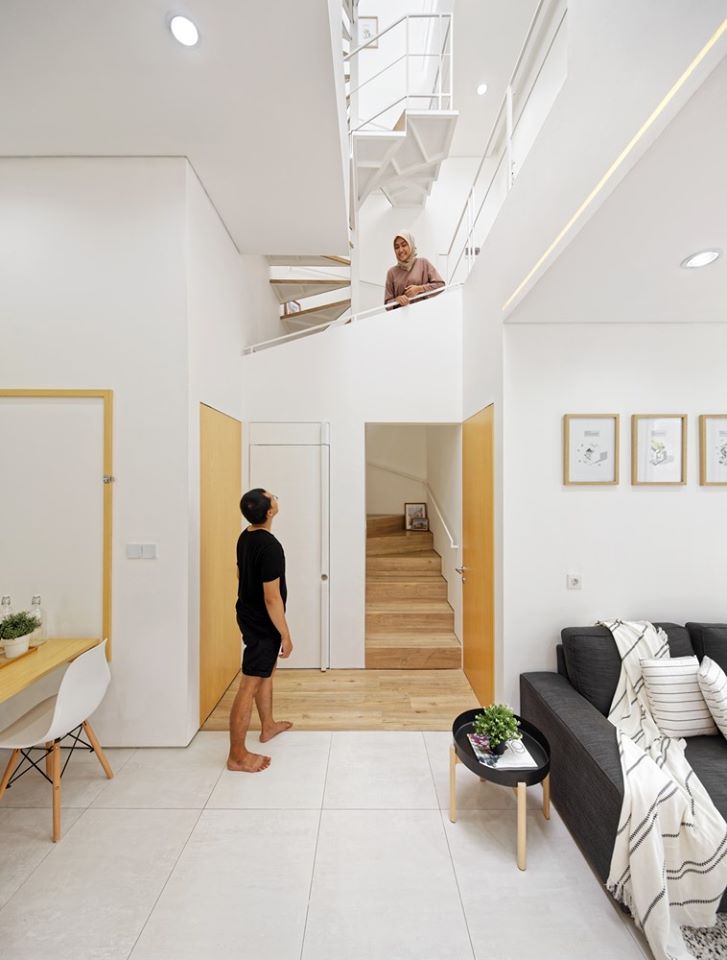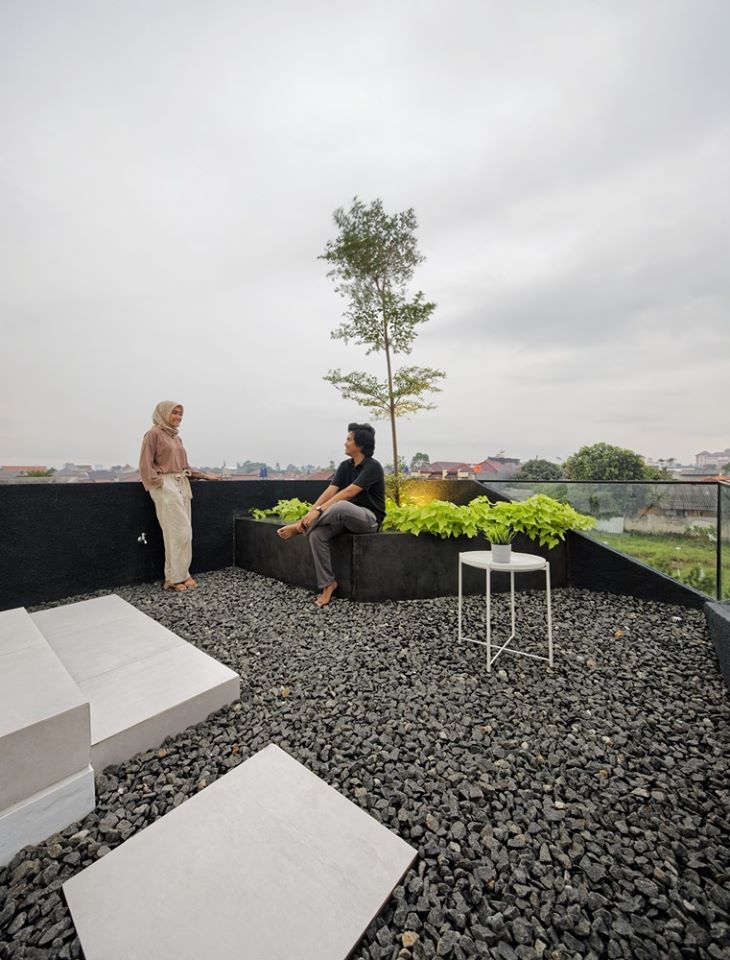 On the rooftop area, it is an open-air space with plants and a stone-filled floor that facilitate stargazing at night or even when you feel like soaking in some sunlight. Inside the house, the design team went with a timeless decor of white and wood to create a modern and welcoming home where all the levels are connected using a white spiral staircase that is the focal point of the house.
All images taken from Delution Architect unless otherwise stated.
Interested for more amazing house designs? Check out our collection of house design articles now.