The Belaku House sits beautifully in Bangalore which is well designed by TechnoArchitecture. Due to tropical climate and pleasant weather, the owners wanted the house to be close with nature while incorporating their daily lifestyle.
The house is consist of two sections, home for the elderly couple and the other one is home for their son who travels frequently for work.
Project: Belaku House
Architect: TechnoArchitecture
Location: India
Exterior Area: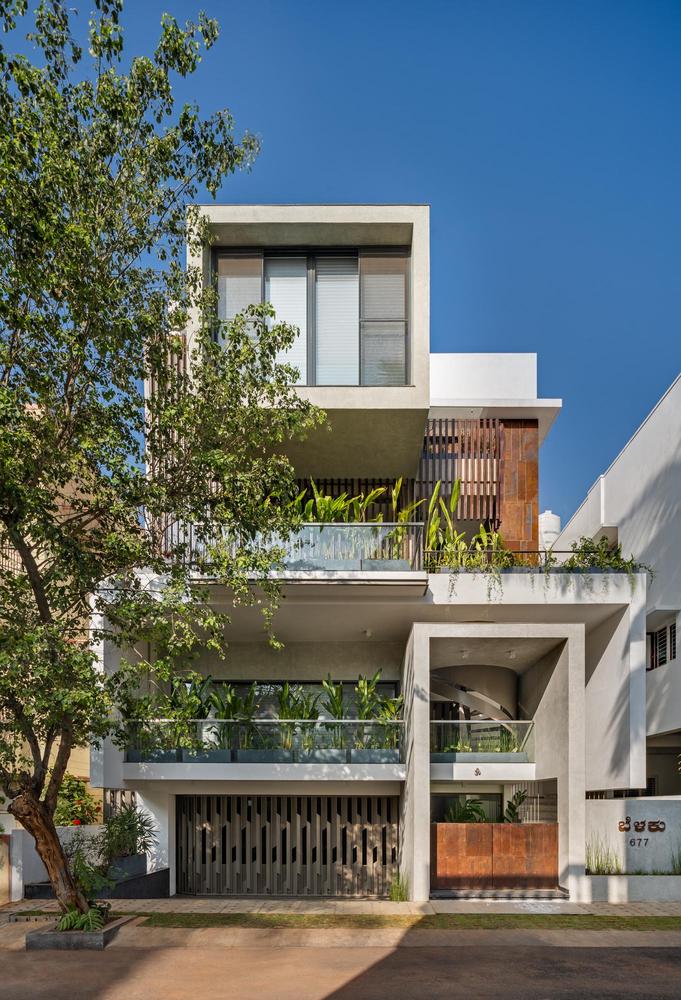 One thing that stands out prominently of the house design is the usage of geometry shapes. The house is built with different fine geometry shapes which underlines the beauty of its facade.
Furthermore, to balance the coldness of  the concrete blocks, nature elements are added into the house design. This ultimately creates a soft contrast while creating a warm, cosy atmosphere surrounding the house.
Interior Area: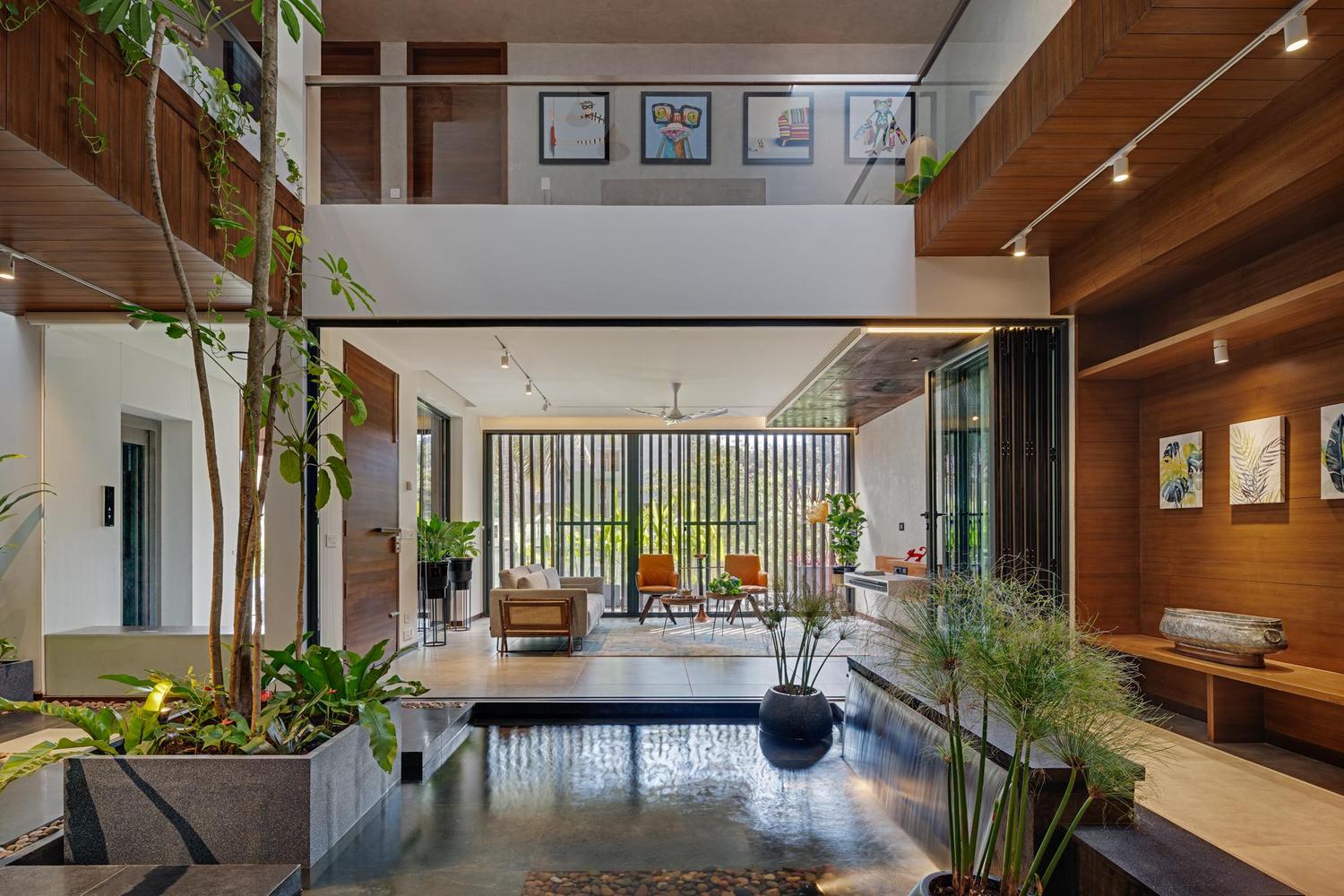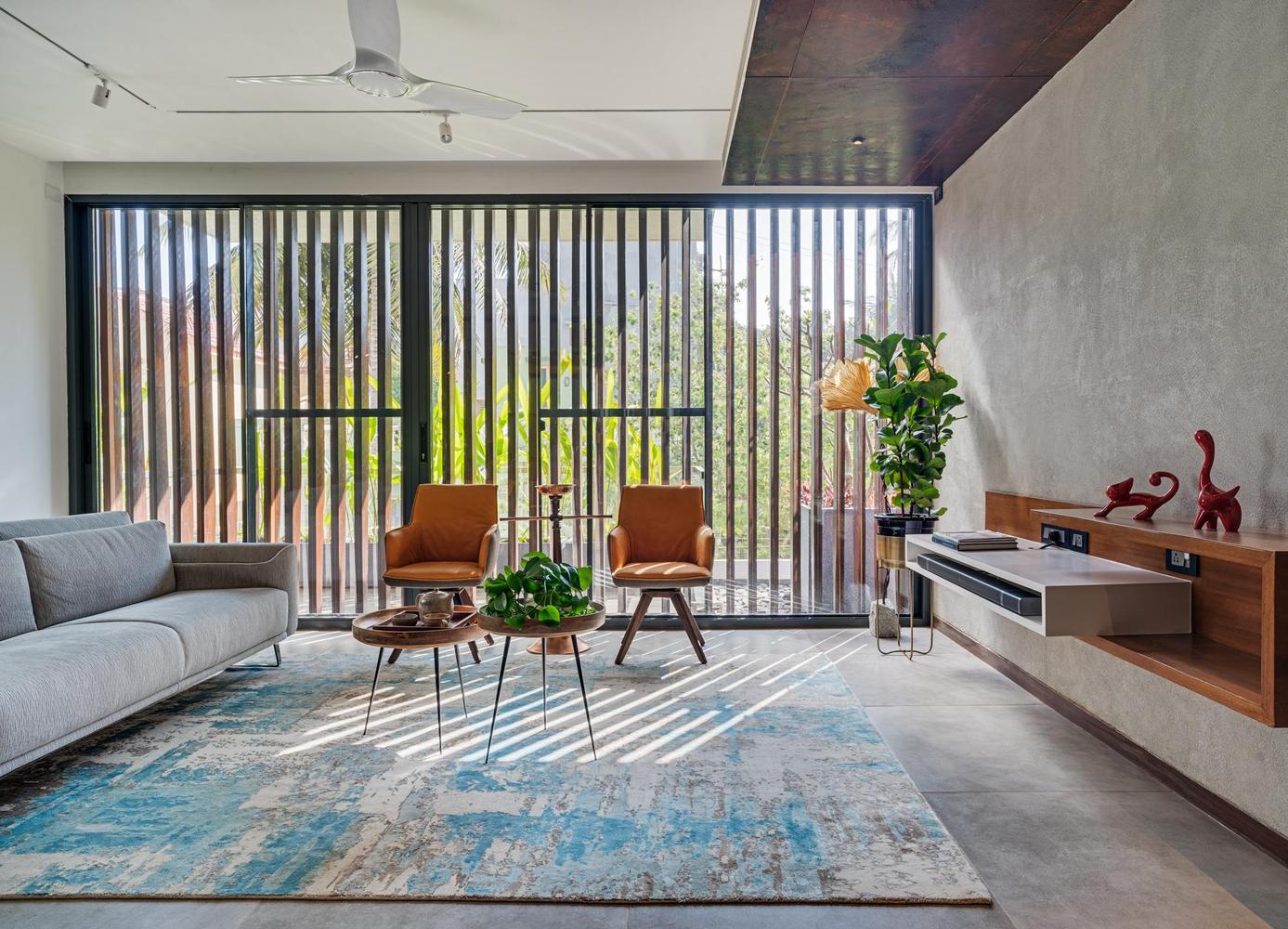 Venturing into the house, the first thing that amazed you is the inner courtyard that is filled with greeneries and water flowing through. The center of the house is where this inner courtyard is located and you can admire its beauty no matter where you are due to its open concept style.
In addition, the living room is furnished with modernistic decoration where family members can gather together and have bonding time. The large windows coupled with louvre style panels outside invites natural sun light into the house with ease.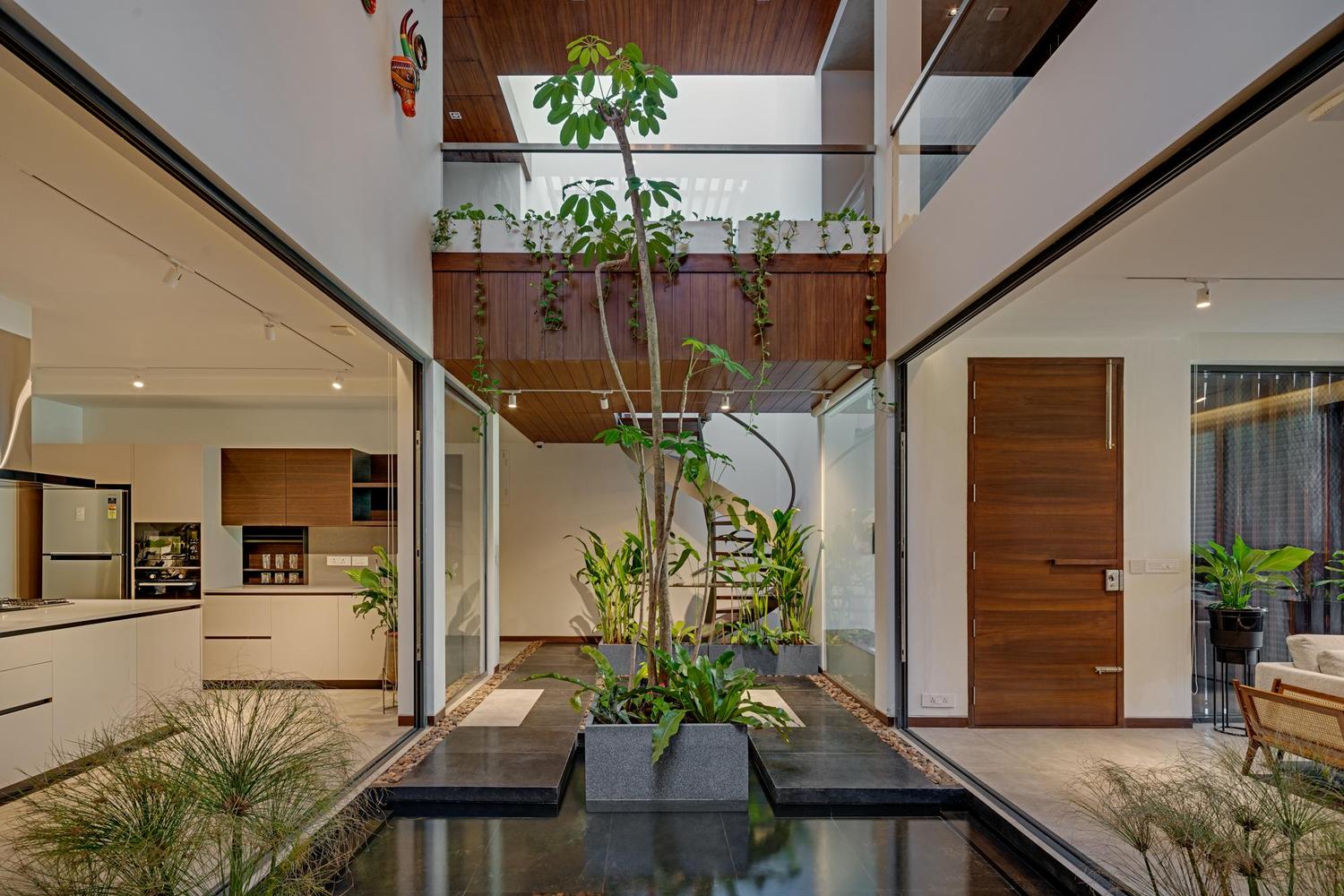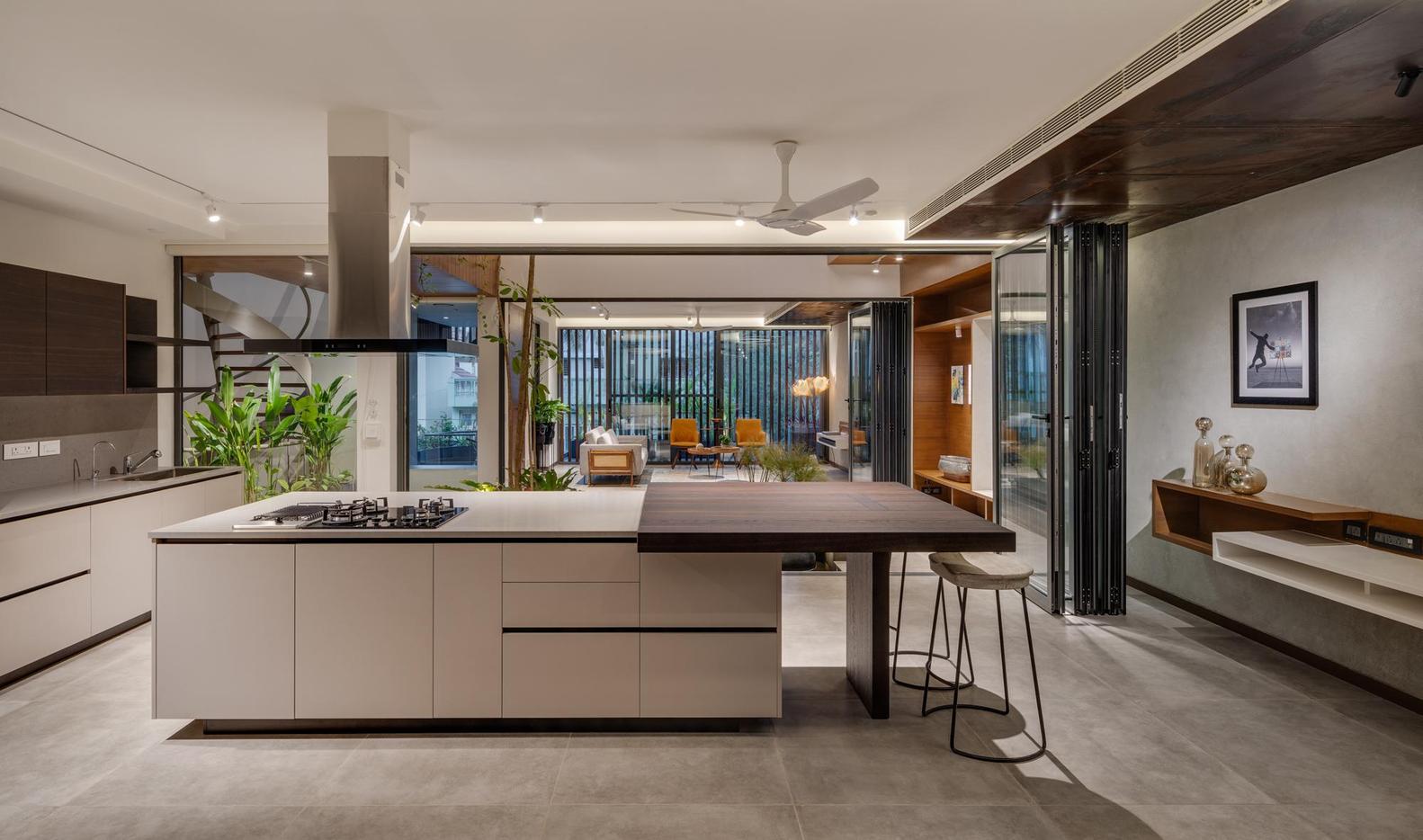 Moreover, the kitchen designed with minimalistic features with a balanced composition. You also can have unobstructed view from the kitchen to other parts of the house. This breaks down barrier and increases communication between family members, while being accompanied by the serene nature features.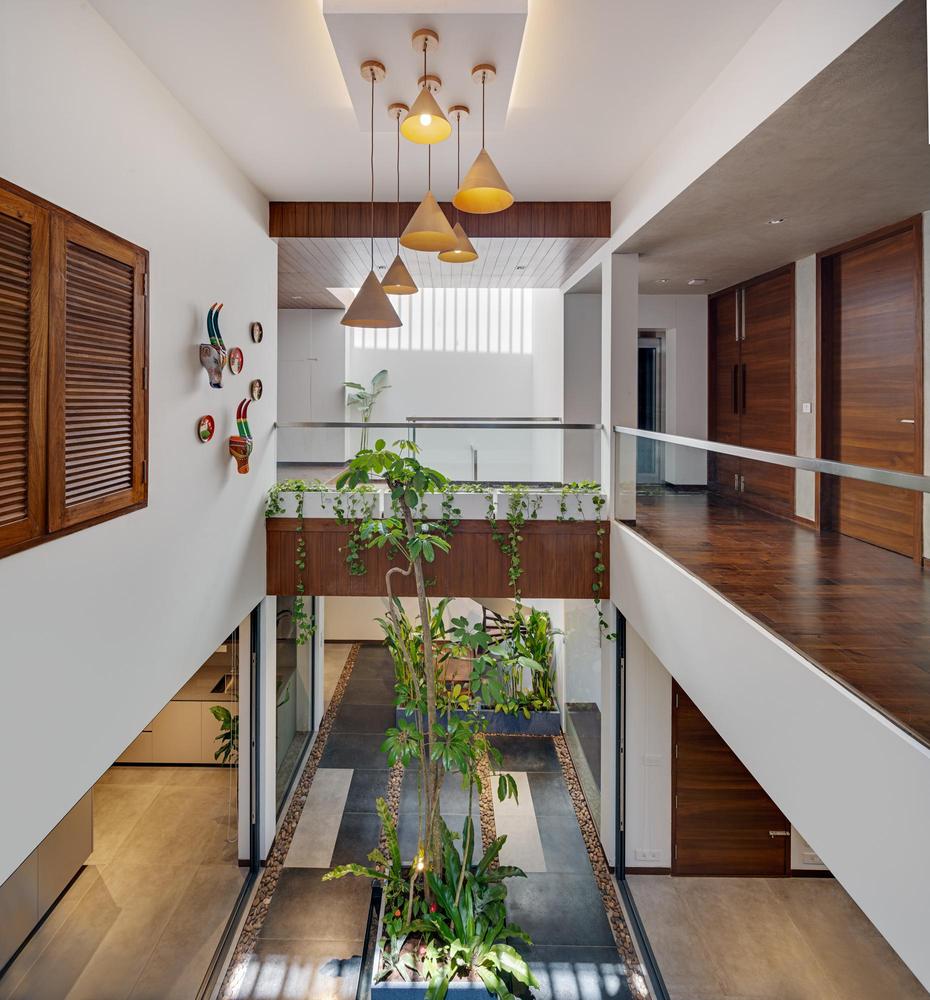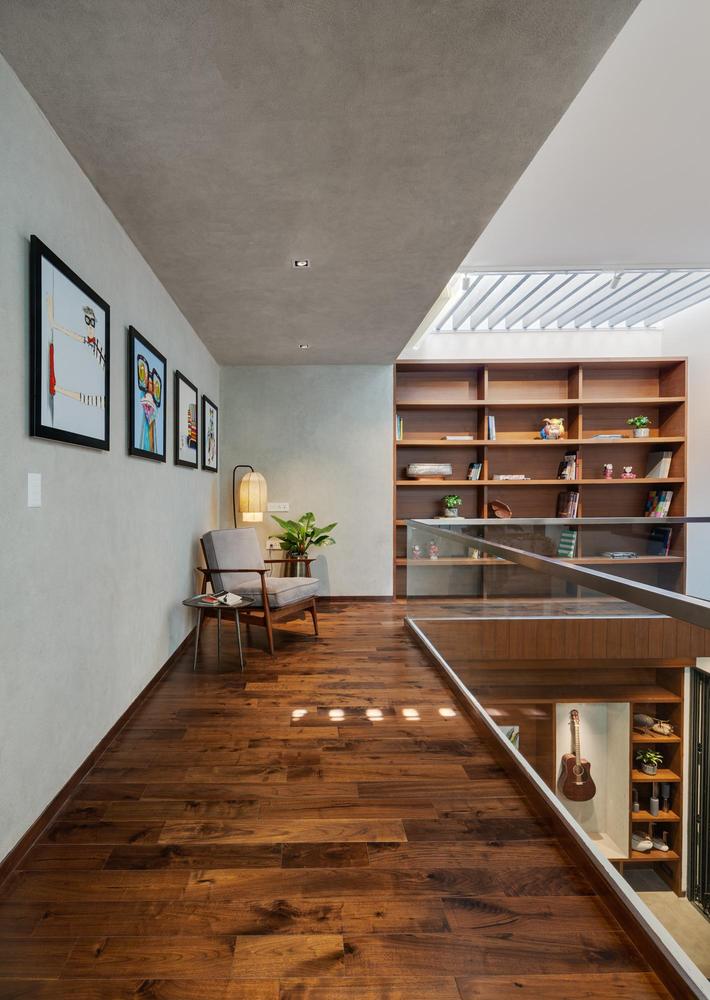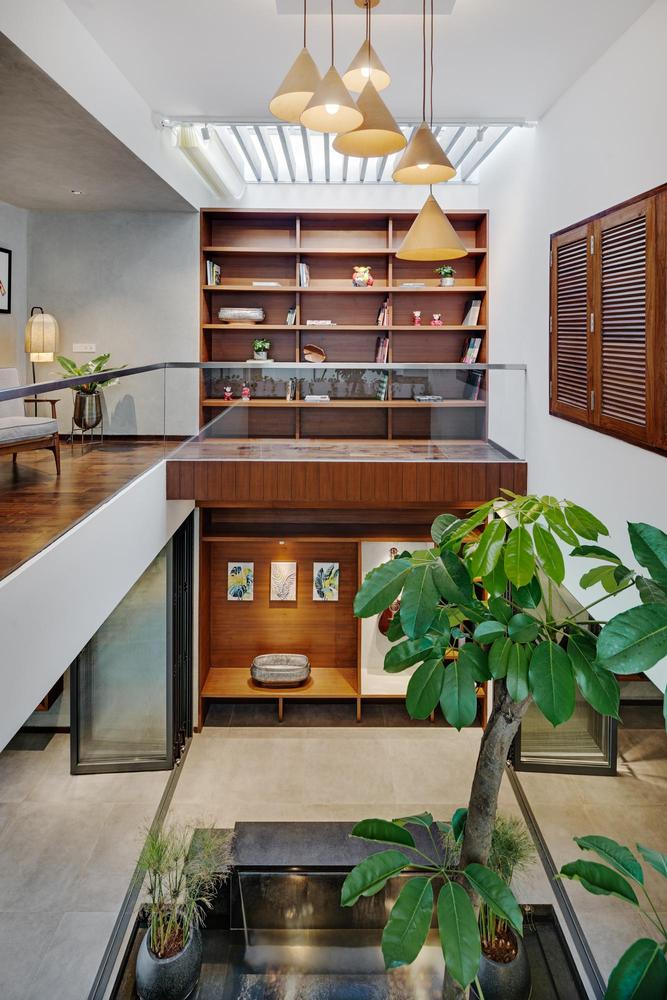 Things get more interesting on the upper floor which is covered with abundance of natural lighting. Well placed sky window is directly above a small library and cosy corner whereby sunlight is invited into the house.
The whole area is bright and airy which encourages air ventilation inside the house.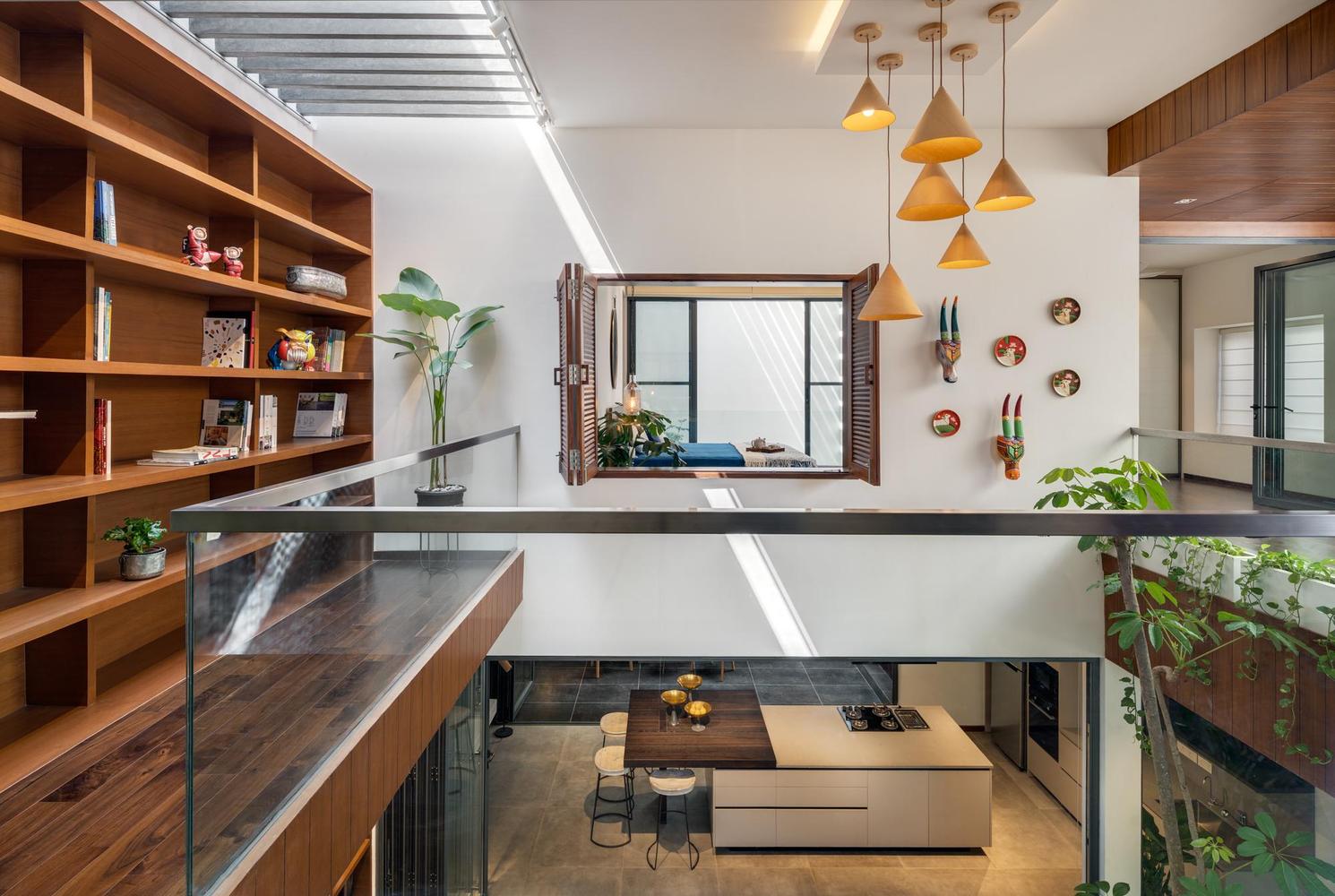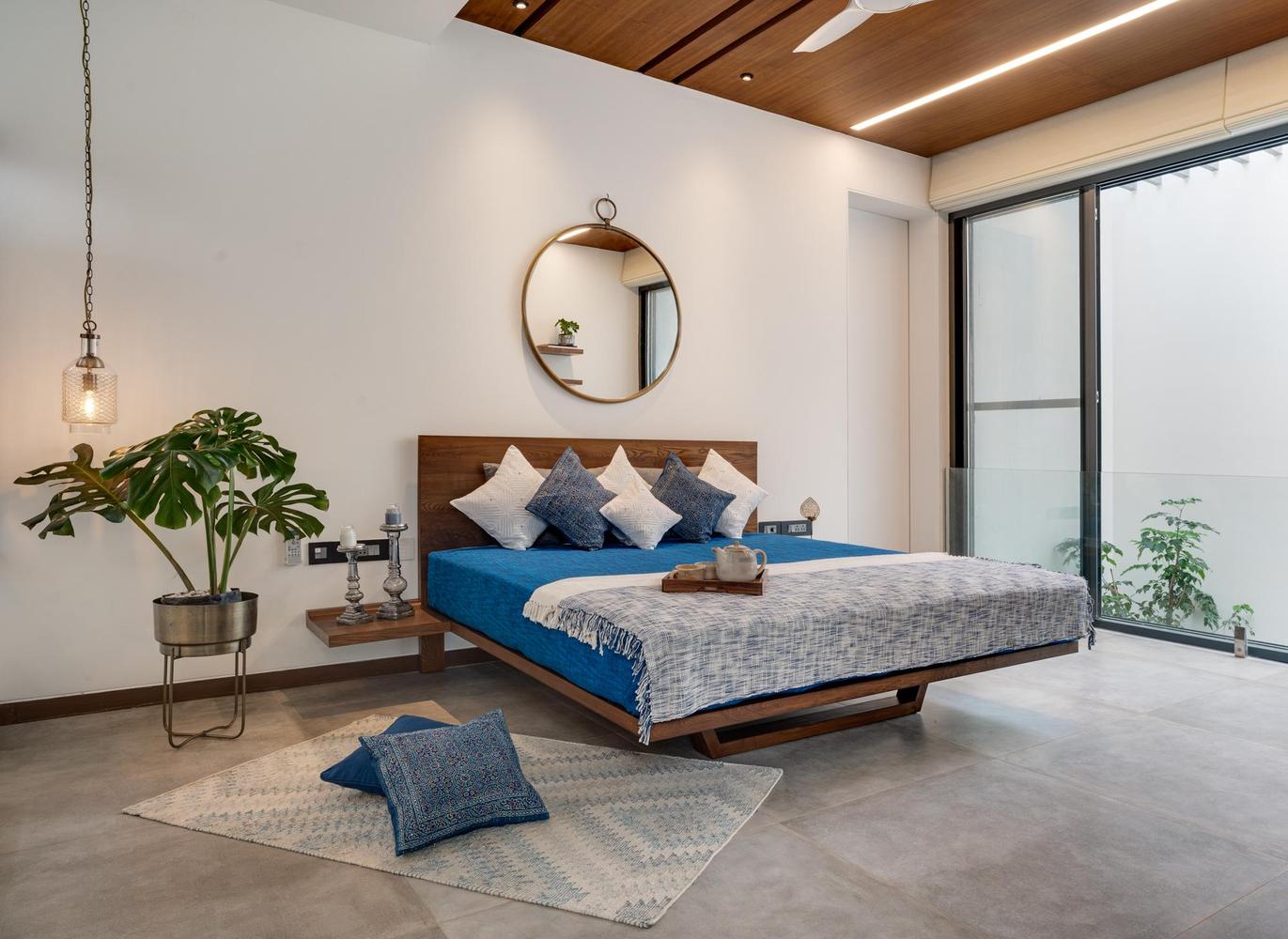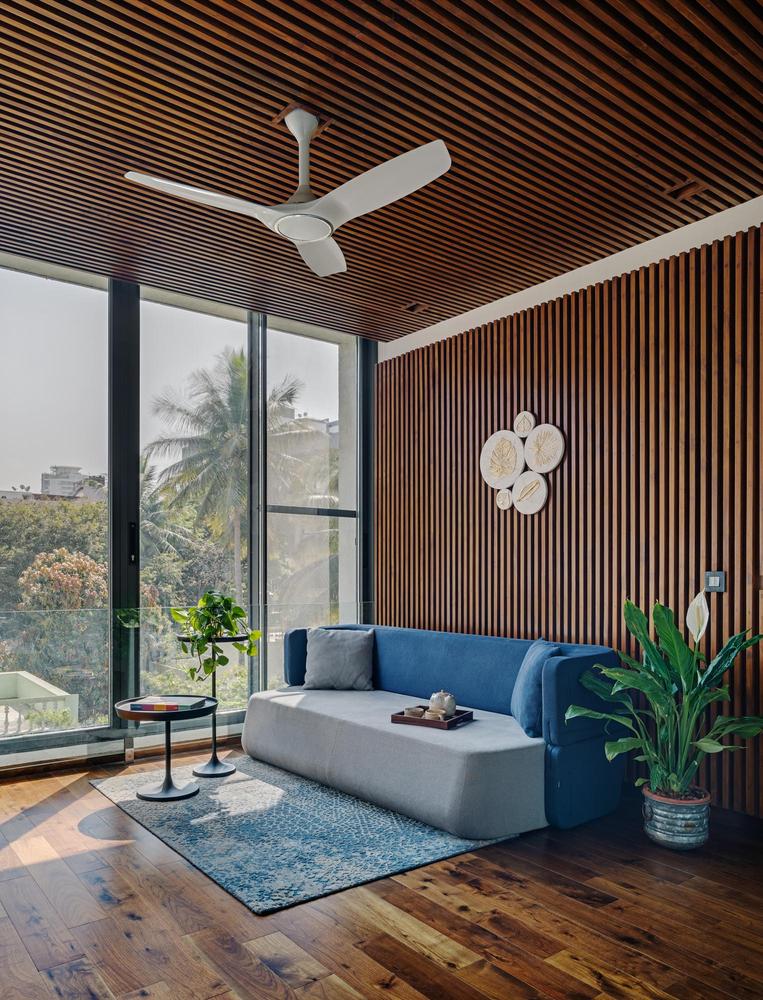 Even the master bedroom is designed to incorporate all the natural elements to create the perfect living space for its owners. The designers also included strategic placed wall fluted panel on the upper deck to create a warm, inviting space.
The house is designed to be aesthetically beautiful with its fine geometry shape and nature themed interiors. Every part of the house is carefully designed with much consideration to ensure ample lighting and seamless air ventilation.
All images are taken from TechnoArchitecture unless otherwise stated.
Interested for more amazing house designs? Check out our collection of house design articles now.