Located on the upper area of Bandung city, lies RJ House with its unique exposed concrete design with rough edges. Designed by Rakta Studio, this grey box-shape building creates contrast by stacking concrete boxes while installing timber screen to hinder prying eyes.
Project: RJ House
Architect Rakta Studio
Location: Bandung, Indonesia
Exterior Area: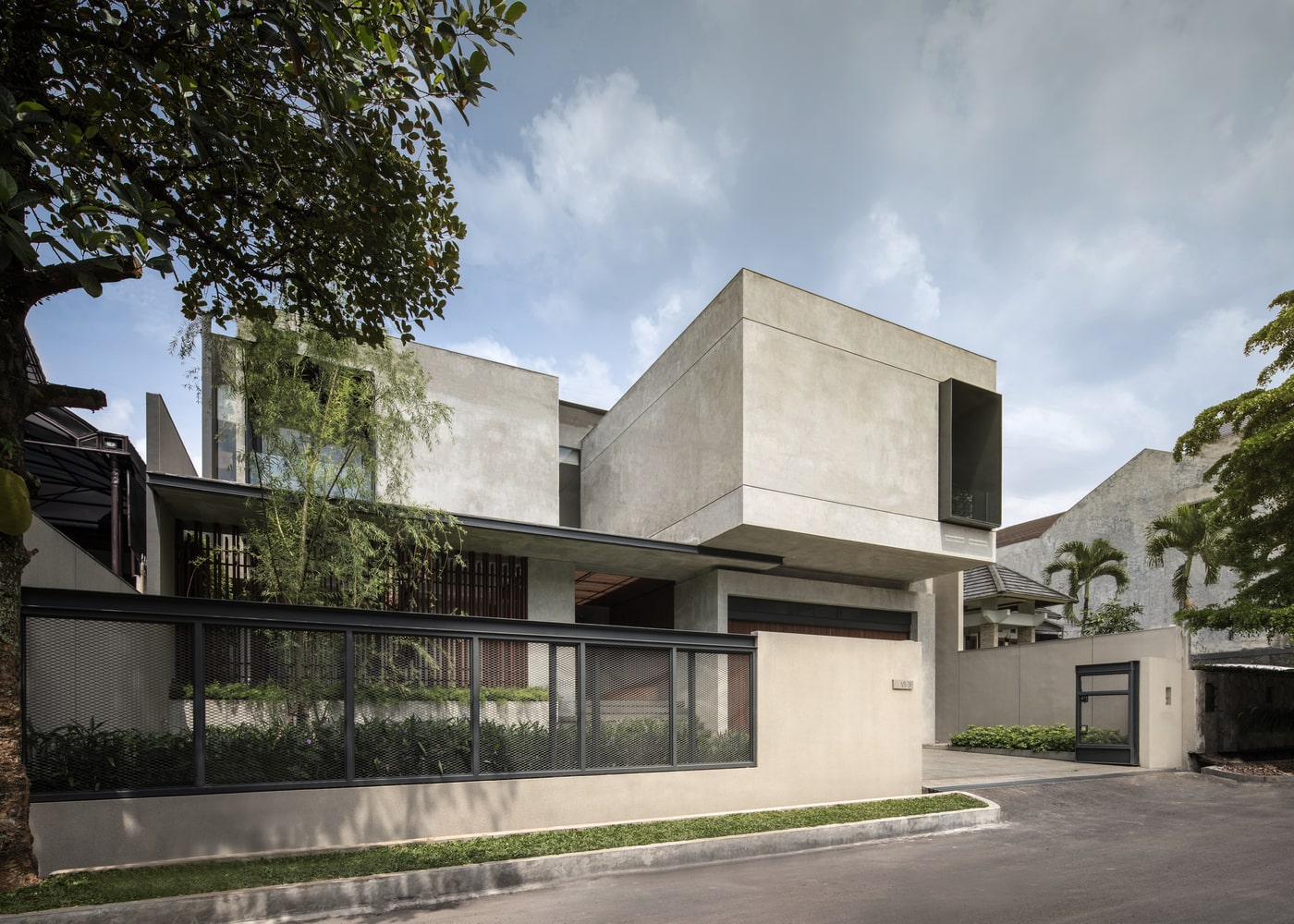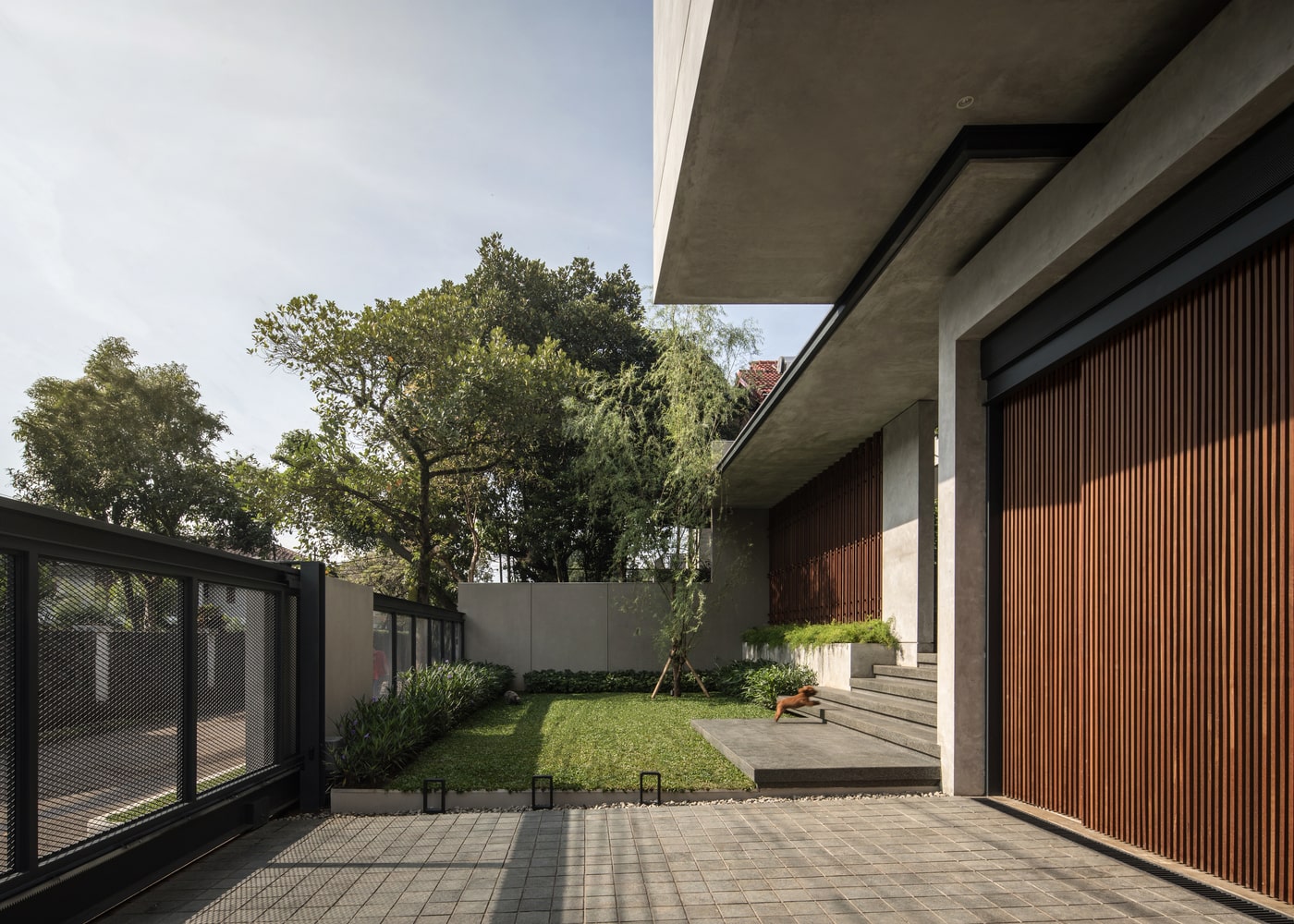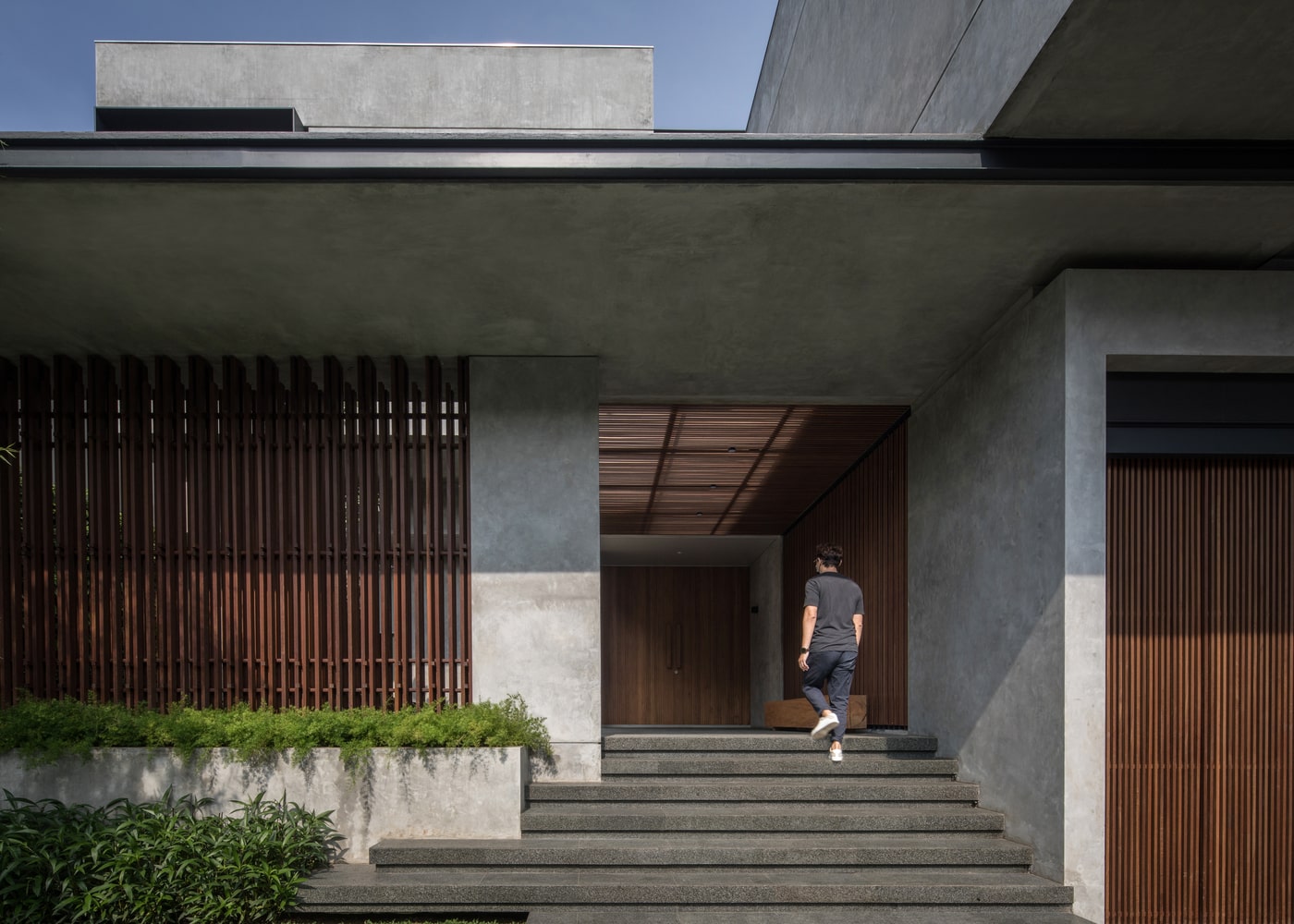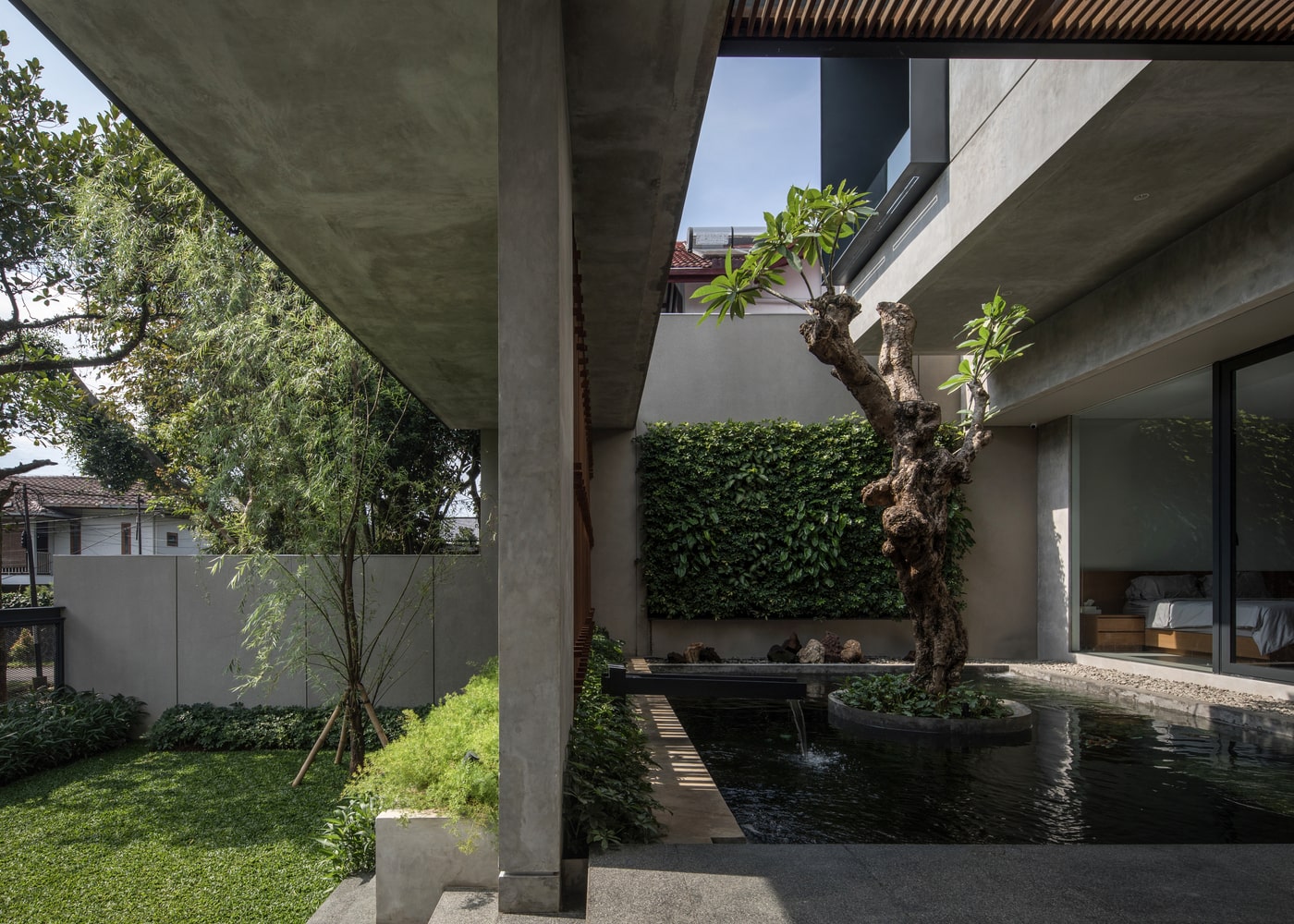 From the outside, the facade is mainly consists of raw concrete blocks and timber wood to balance up the atmosphere. Moreover, the main entrance leads to an inner courtyard which showcases a pond, vertical garden and a tree in the heart of the pond. All these features combined together to form a zen environment which calms and relaxes its occupants.
Interior Area: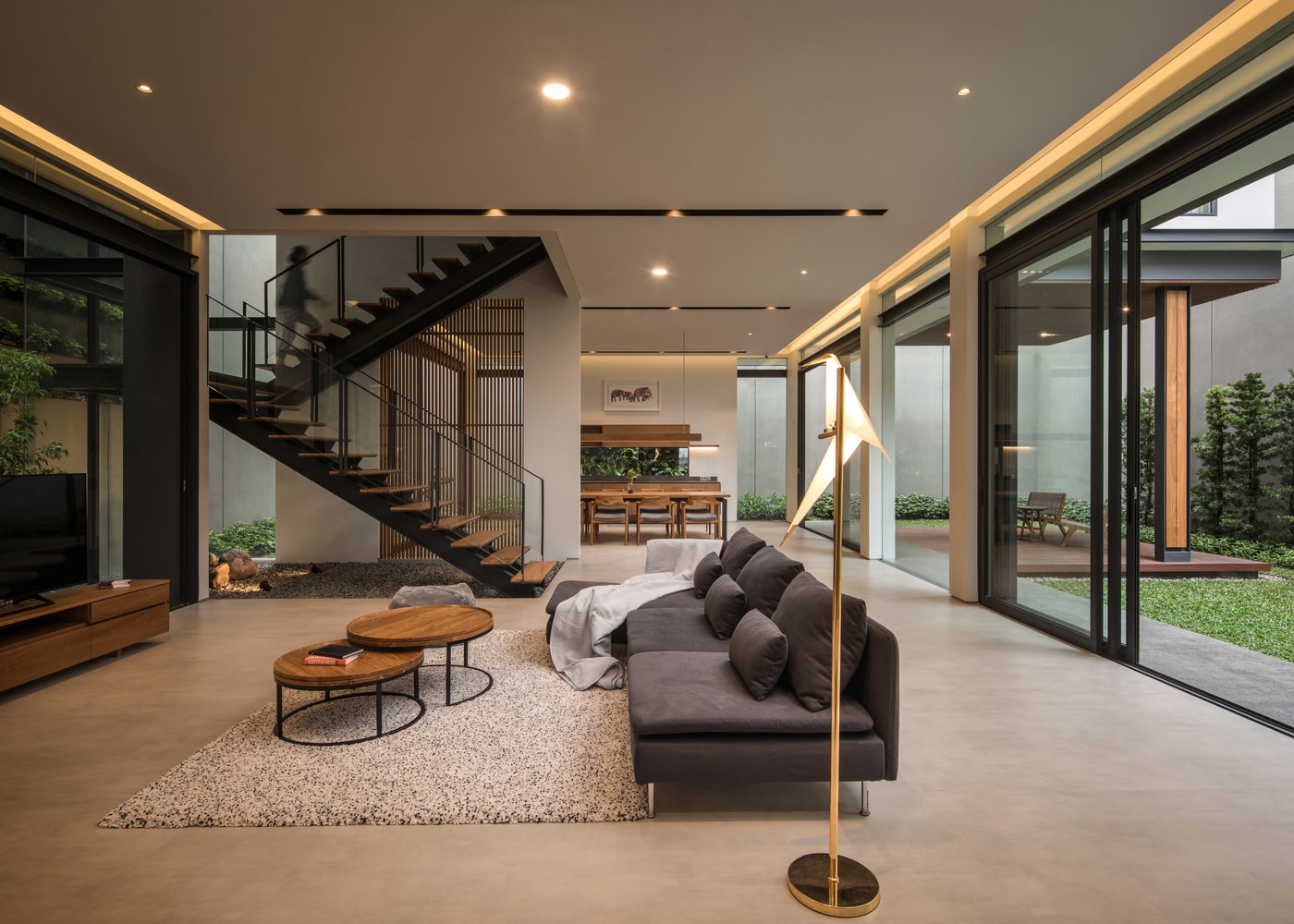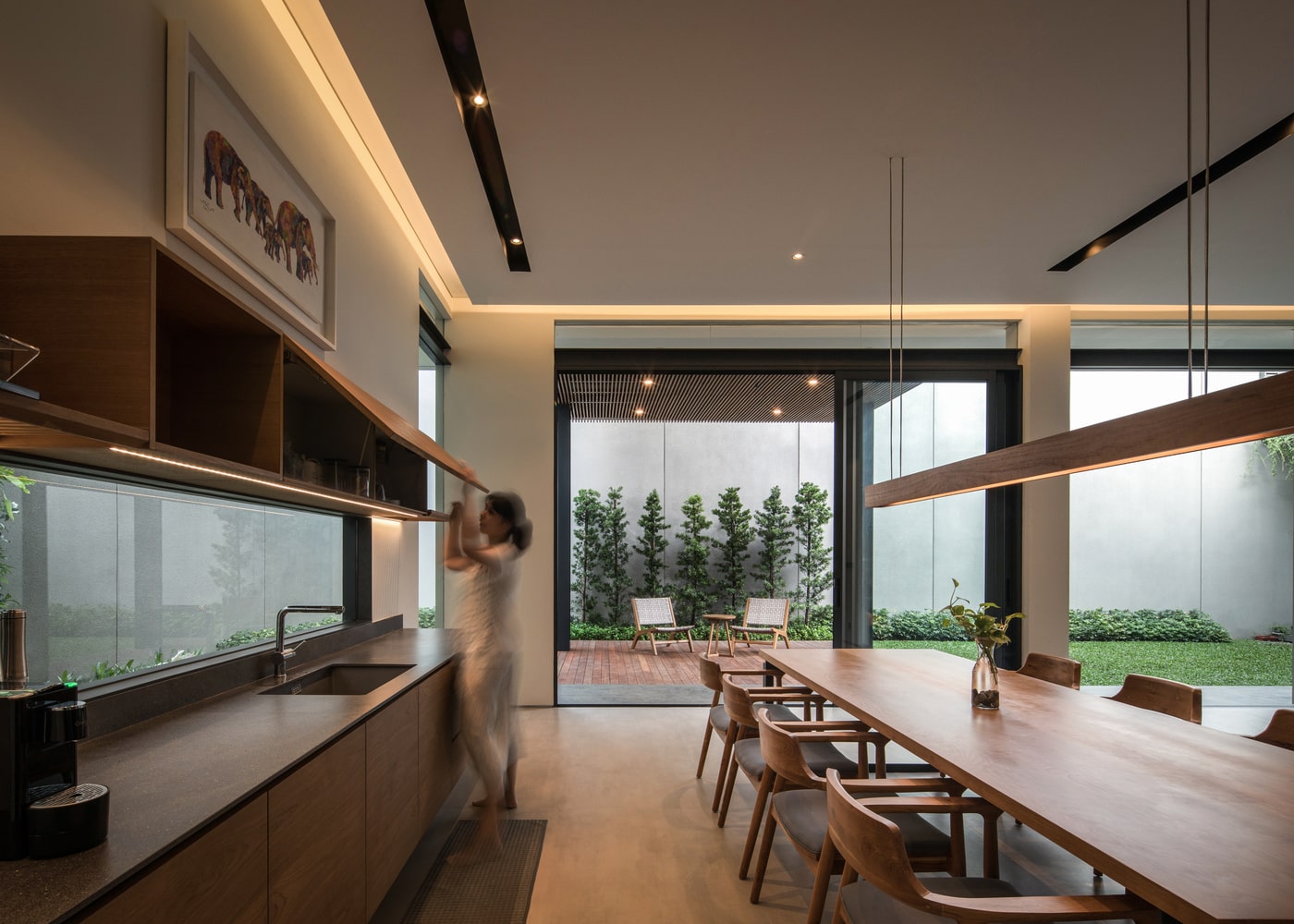 Entering the house, the ground floor is the main area where family members gather and enjoy activities together. The interiors of the house is heavily furnished with wooden furniture and cabinets. In addition, warm white lightings are added to provide sufficient illumination to these main areas.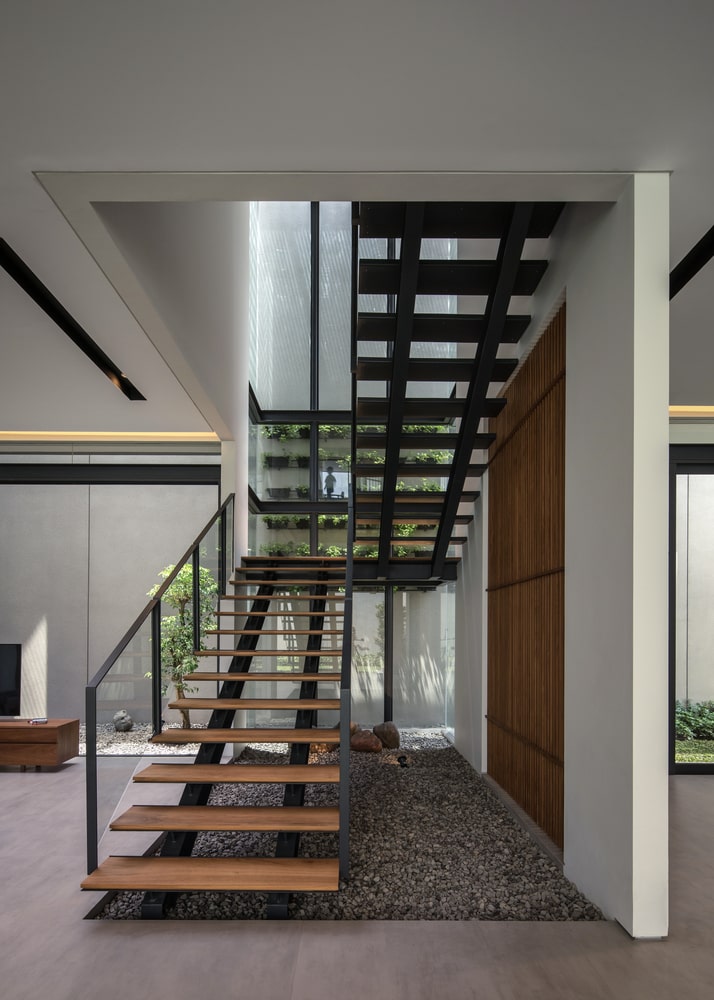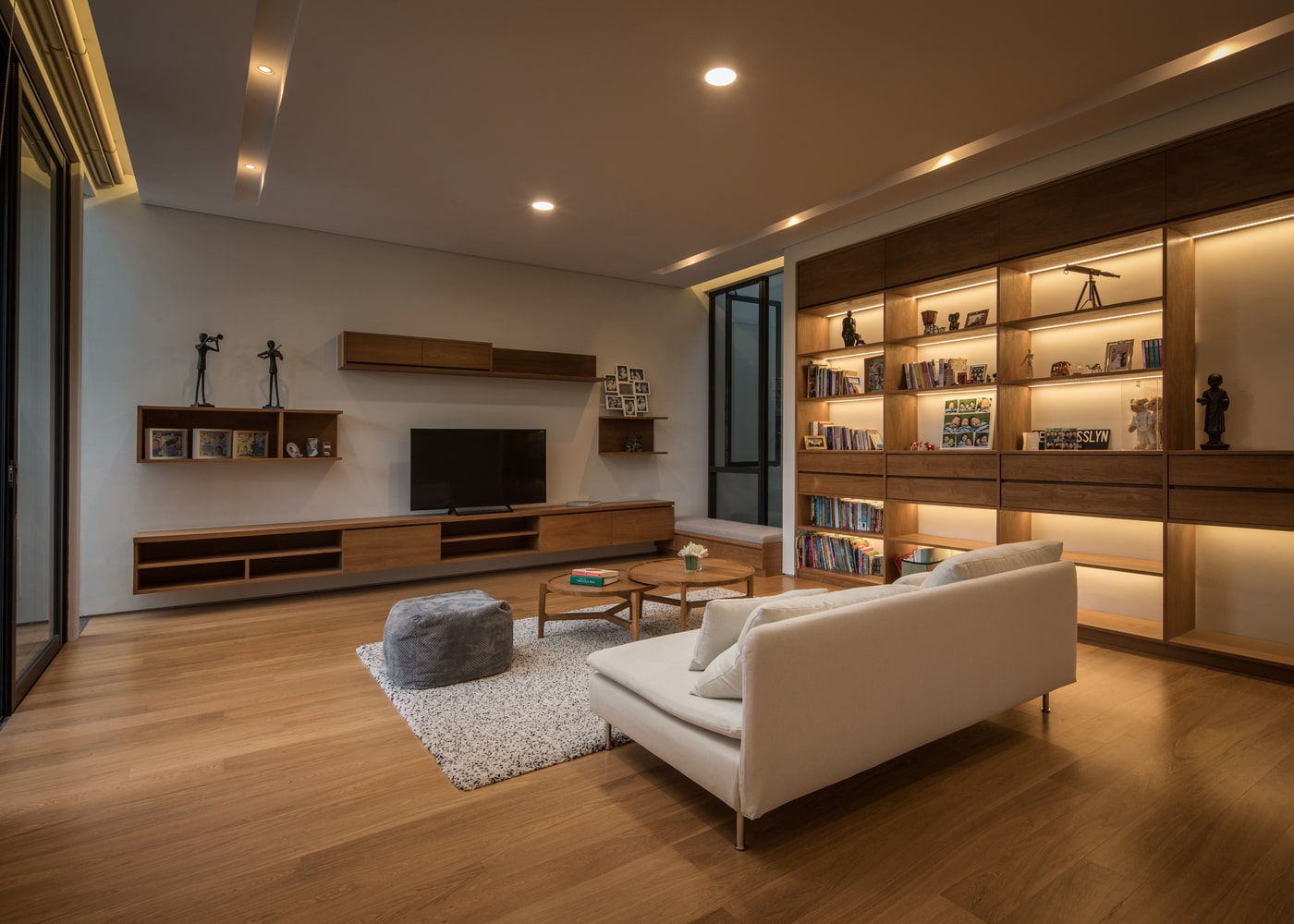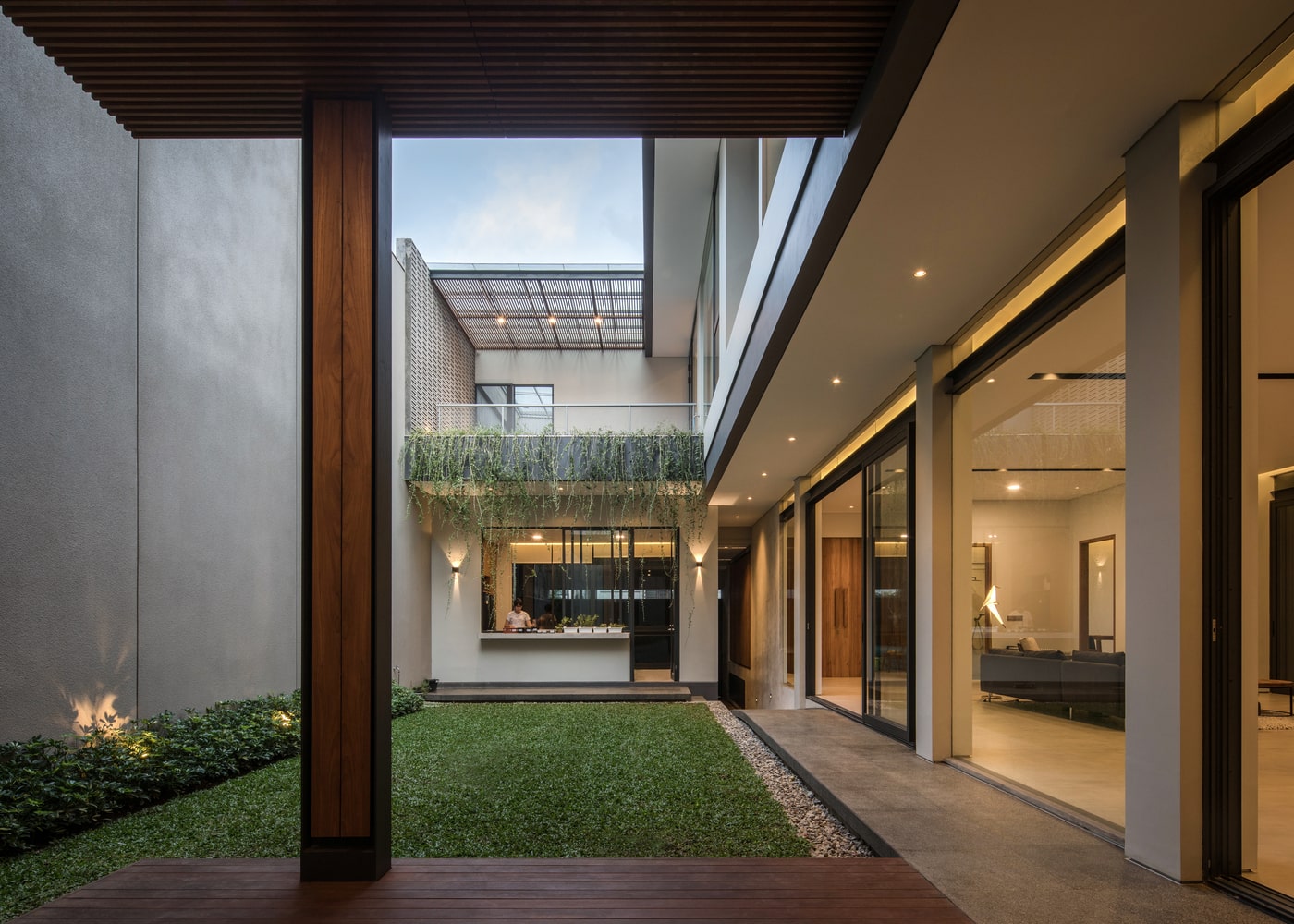 Green Elements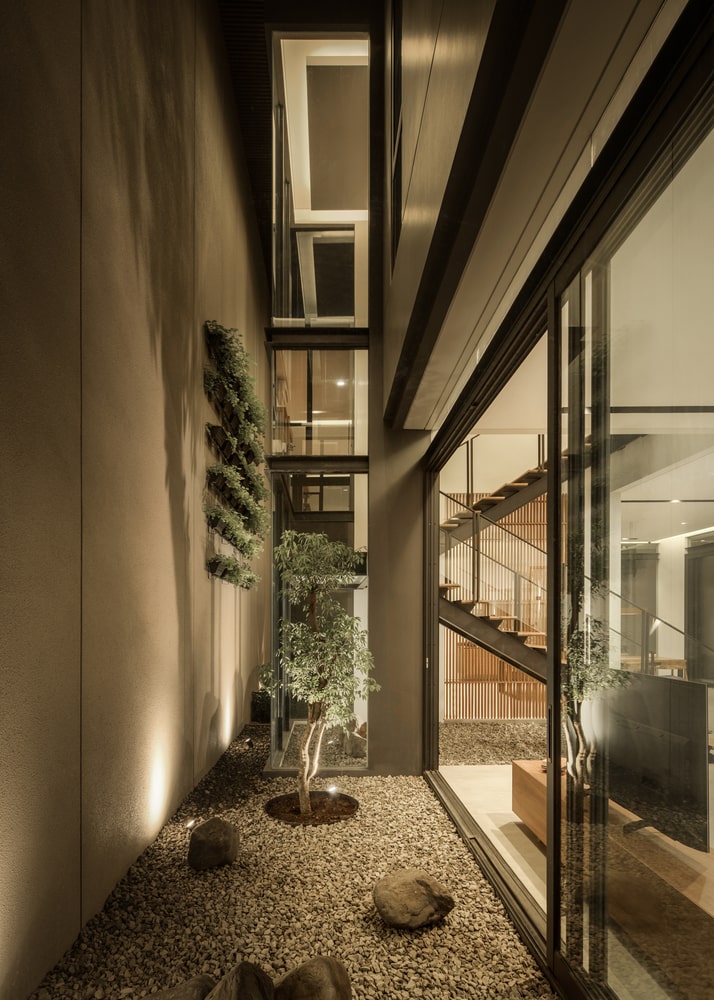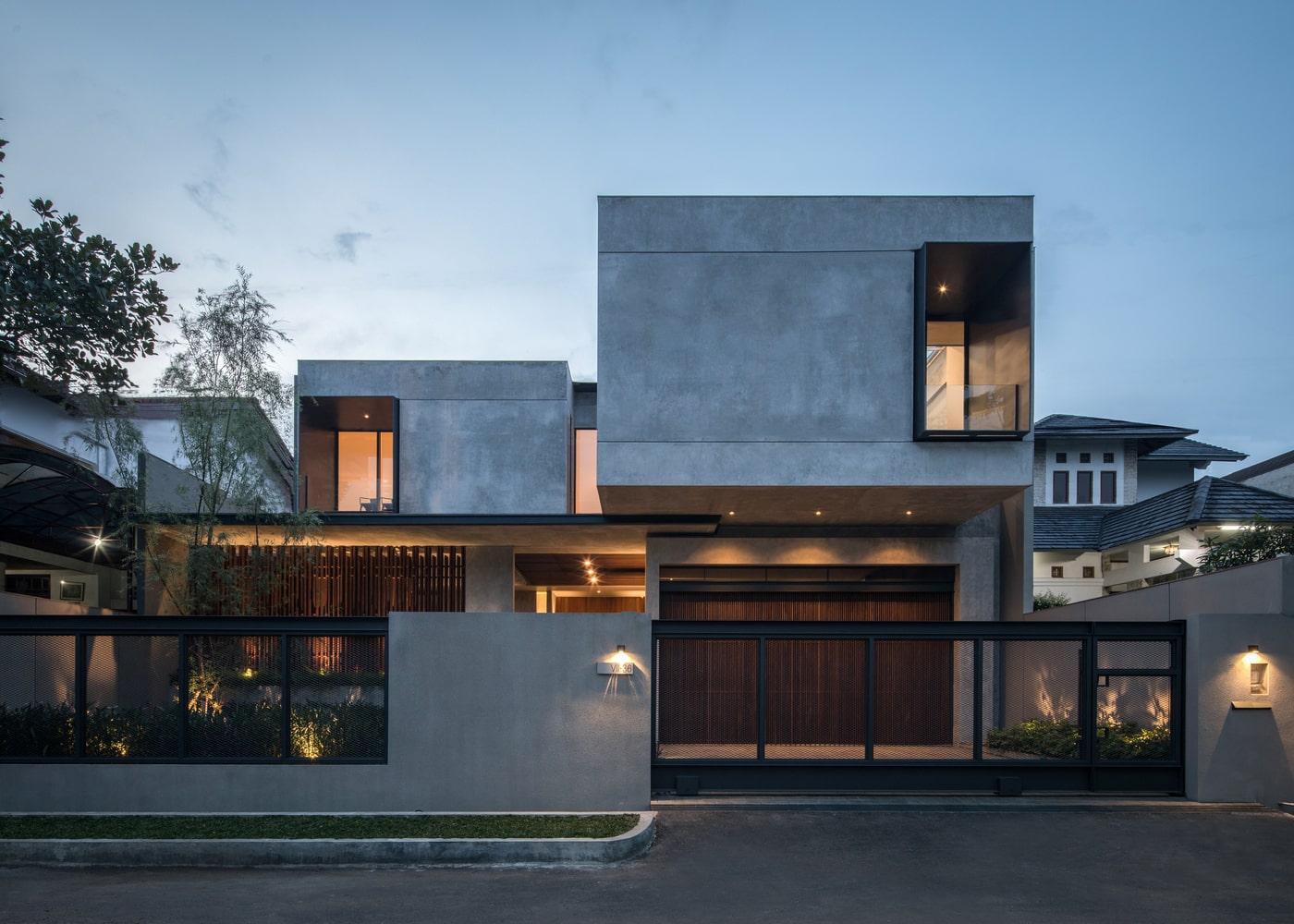 Furthermore, the designers are not shy from adding greeneries into the overall house design. Every area you walk to, there will be either grass lawn, potted plants or trees to create a nature and earthy tone.
In summary, the house is well designed with its unique concrete box shape design while coupled with abundance of nature elements. All this fulfils the client's brief of creating an impactful yet natural environment for their dream home.
All images are taken from Rakta Studio unless otherwise stated.
Interested in more amazing house designs? Check out our collection of house design articles now.