Picture a home where every breath feels refreshing, where mould and mustiness become a distant memory. In this guide, we embark on a journey to revolutionise your living spaces, offering a curated selection of dehumidifiers that redefine comfort. Say goodbye to sticky discomfort and hello to an oasis of crisp, clean air.
Whether you're battling humidity in the tropics or seeking a more inviting atmosphere, our handpicked choices promise to be your moisture's worst enemy. Get ready to breathe freely and revel in the transformative power of these top-notch dehumidifiers tailored for Malaysian homes. Your pathway to a drier, more delightful living space begins here.
Features of a Good Dehumidifier
A good dehumidifier should have the following features:
Efficient Moisture Extraction: A good dehumidifier excels in extracting excess moisture efficiently, ensuring optimal humidity levels. Look for models with high extraction rates to swiftly combat dampness and maintain a comfortable environment.
User-Friendly Controls: Intuitive controls enhance user experience, allowing easy customisation of settings. Seek dehumidifiers with user-friendly interfaces, digital displays, and programmable options for hassle-free operation and personalised moisture management.
Low Noise Operation: A silent ally in your battle against humidity, a quality dehumidifier operates with minimal noise disturbance. Opt for models designed with noise reduction features, providing effective moisture control without disrupting your peace.
Automatic Humidity Monitoring: The best dehumidifiers boast built-in sensors that automatically monitor humidity levels. These intelligent devices adjust settings accordingly, providing a hands-free solution for maintaining an ideal atmosphere without constant manual adjustments.
Easy Maintenance and Cleaning: A top-tier dehumidifier is designed for convenience, with easily accessible and removable parts for cleaning. Look for models with washable filters and straightforward maintenance requirements to ensure long-lasting performance and a healthy living environment.
Our Selection of 10 Best Dehumidifiers in Malaysia
From powerful moisture extraction to innovative features, each unit on our list has been chosen to transform your living spaces into havens of comfort and freshness. Explore the perfect blend of performance, reliability, and convenience as we introduce the top dehumidifiers tailored to meet the unique needs of Malaysian homes.
1. Xiaomi Smart Dehumidifier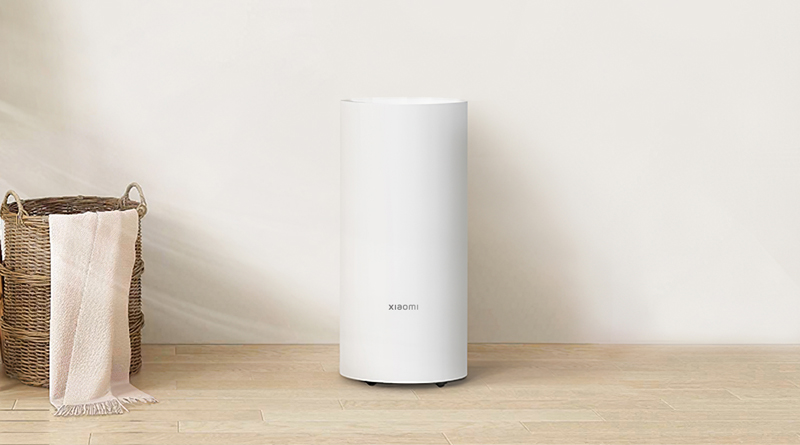 Introducing the Xiaomi Smart Dehumidifier, a powerful solution for creating a comfortable living environment. With an impressive 11L daily dehumidifying capacity, this sleek device ensures efficient moisture control for spaces of all sizes. Boasting 5 noise-reduction designs, including a low operating noise of just 35.8dB(A), it seamlessly blends into your home without disrupting tranquillity. Experience smart dehumidification with humidity monitoring and auto-adjustment, complemented by convenient smart, dry, and sleep modes.
The dual-rotor compressor guarantees high-end hardware and outstanding quality, while the twin-curve design enhances dehumidifying efficiency. This multi-purpose device, suitable for various spaces, prevents mould and quickly dries clothes without damage. With an 8-hour continuous dehumidifying capability and external drainage option, the Xiaomi Smart Dehumidifier promises uninterrupted performance for a quiet and moisture-free living experience. Upgrade your living spaces with Xiaomi's advanced technology and bid farewell to prolonged dampness.
Here are the highlights of the Xiaomi Smart Dehumidifier's amazing features:
Powerful 11L Capacity
5 Noise Reductions
Smart Dehumidification
Sleek Design
Multi-Purpose Modes
External Drainage
Efficient Compressor
Twin-Curve Design
Auto Shutdown
Continuous Dehumidifying
2. Stadler Form Theo Dehumidifier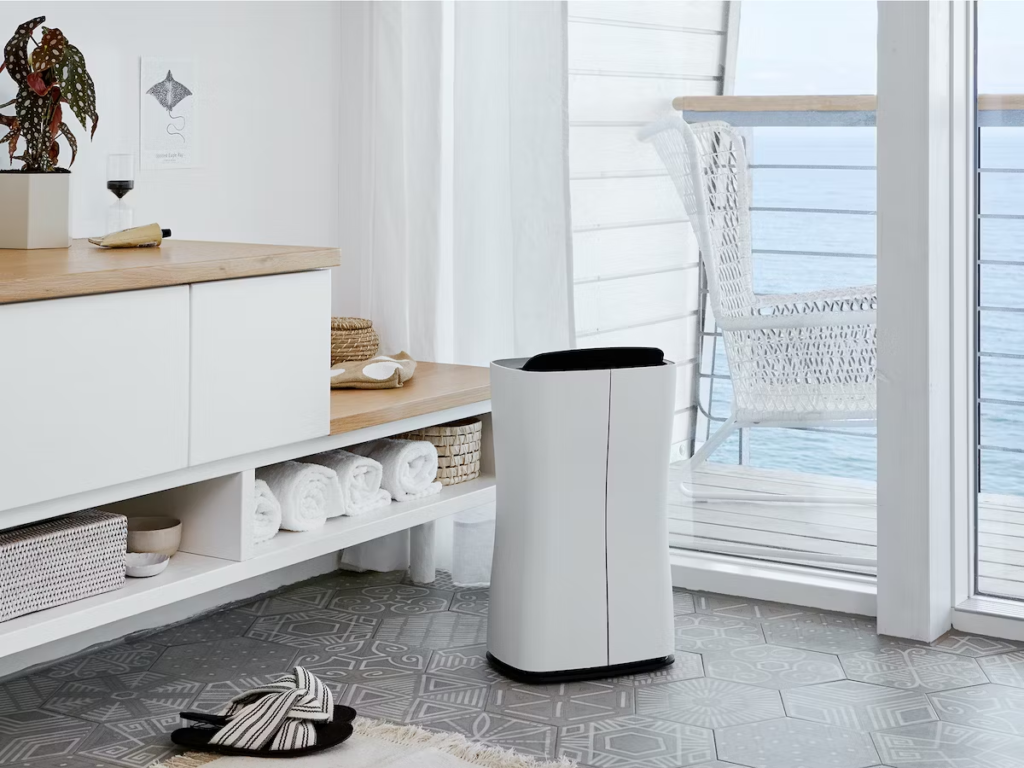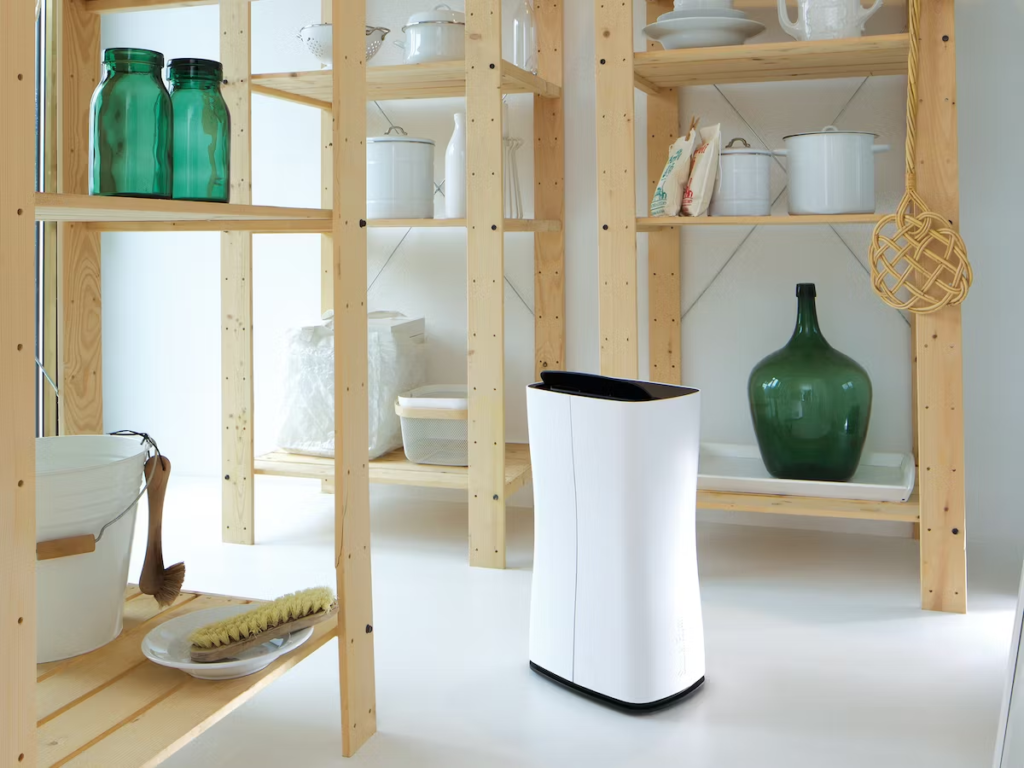 Meet the Stadler Form Theo Dehumidifier – where simplicity meets superior performance. Crafted with simple elegance, this compact dehumidifier is designed for rooms up to 40m², offering efficient moisture extraction. Theo's integrated hygrostat allows you to tailor the desired humidity level at 40%, 50%, or 60%, ensuring optimal comfort. Operating independently, it features a programmable timer for 1-7 hours, providing flexibility for continuous operation or delayed start.
The convenience of a drainage hose in Drainage mode ensures uninterrupted dehumidification, even during extended periods alone. With a user-friendly handle for easy mobility, Theo seamlessly transitions between rooms, enhancing your environment with its quiet and effective moisture control. Elevate your living spaces with the unique blend of simplicity and performance that Theo brings to the realm of dehumidifiers.
Here are the highlights of the Stadler Form Theo Dehumidifier's amazing features:
Selectable Humidity Levels
1–7 Hour Timer
Convenient Handle
Room Size: 40m²
Integrated Hygrostat
Drainage Mode
Continuous Operation
Auto Shutdown
Easy Mobility
Simple Elegance
3. Samu Giken Digital Dehumidifier DEH06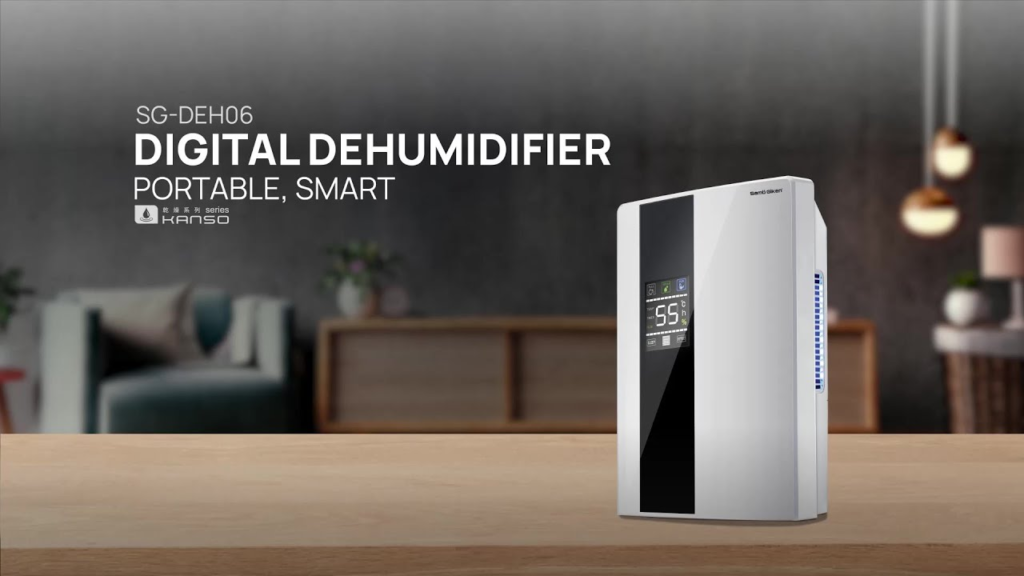 Introducing the Samu Giken Digital Dehumidifier DEH06, a compact powerhouse designed to create a healthier living environment. With a water tank capacity of 1500 ml and a dehumidification capacity of 60 ml/h, this efficient device covers areas up to 30㎡. Combatting mould, improving air quality, eliminating dust mites, and fostering a comfortable ambience, this dehumidifier serves multiple purposes.
Additionally, it facilitates clothes drying for added convenience. A user-friendly machine, it comes with essential notices for safe usage, including a temperature range of 5-40℃ and proper spacing during operation. Prioritising your well-being, this digital dehumidifier ensures a dry and comfortable space while adhering to safety precautions. Enhance your living environment with the Samu Giken DEH06, where functionality meets peace of mind.
Here are the highlights of the Samu Giken Digital Dehumidifier DEH06's amazing features:
1500ml Water Tank
60ml/h Dehumidification
Area Coverage: 30㎡
Mould Prevention
Air Quality Improvement
Dust Mite Elimination
Home Protection
Clothes Drying
Digital Controls
Safety Notices
4. Morphy Richards 4L Dehumidifier DE35E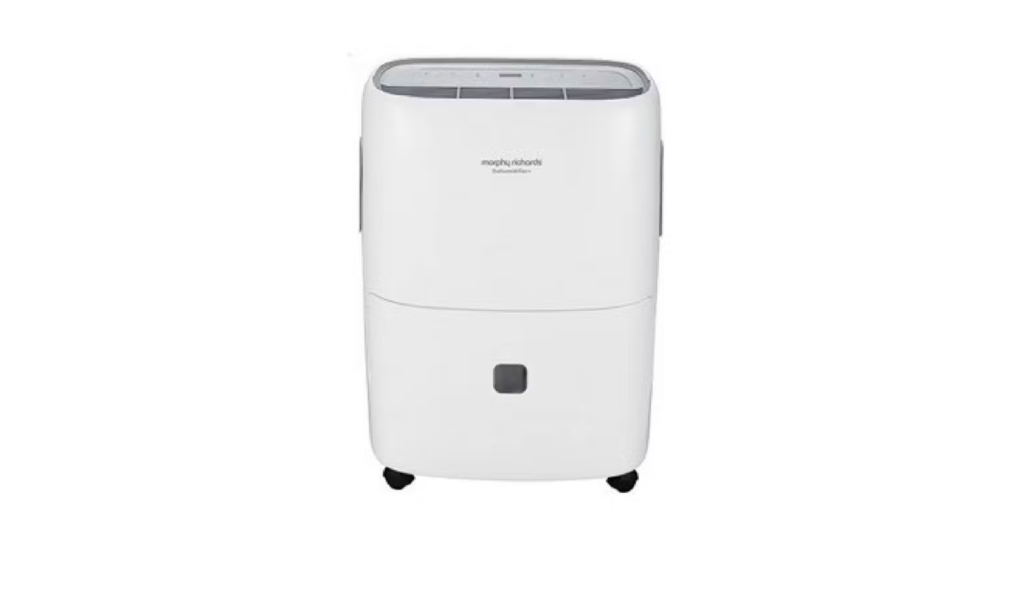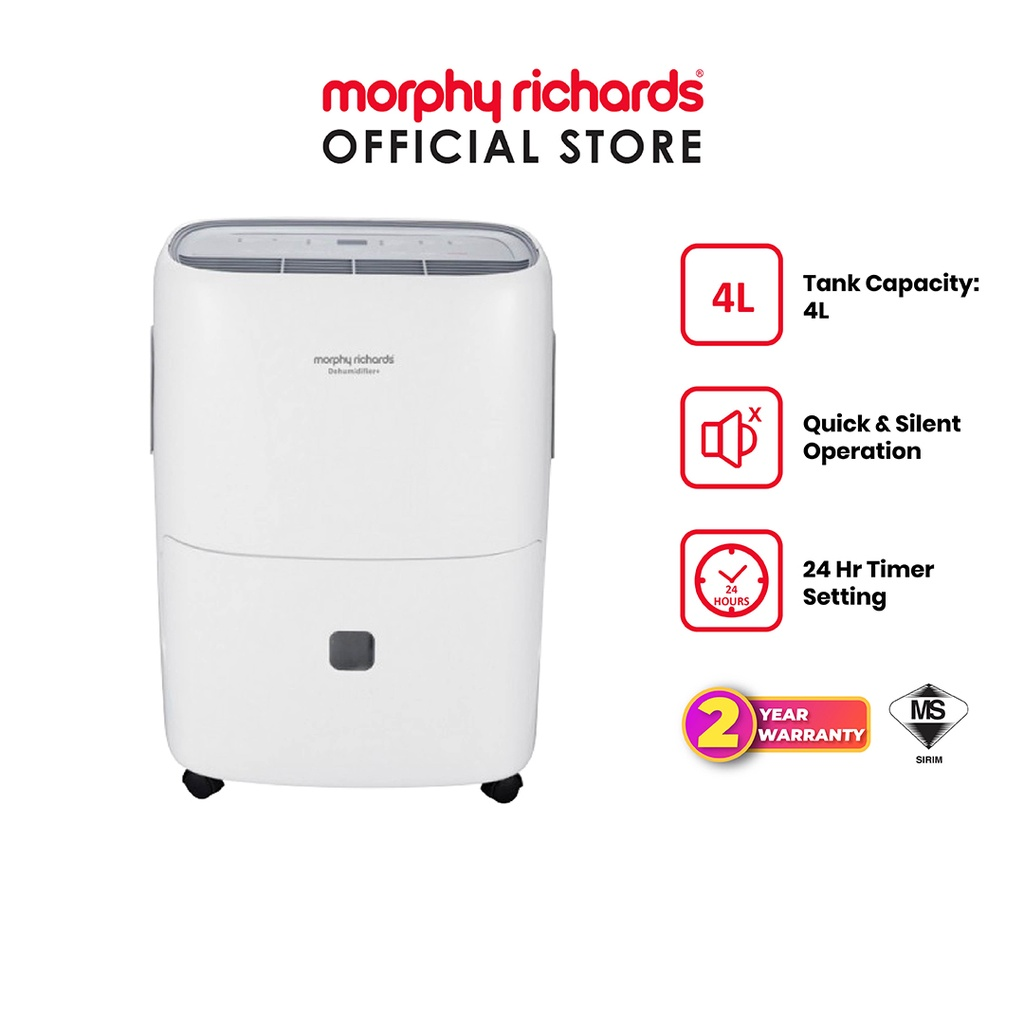 Presenting the Morphy Richards 4L Dehumidifier DE35E – a dynamic solution for a drier, more comfortable living space. With an impressive 35L moisture removal per day, this freestanding dehumidifier boasts an automatic defrost function, ensuring optimal performance in varying conditions. The 4L tank capacity, along with a continuous drain option, offers convenience and flexibility. Covering a substantial 654ft²/hr with a height of 15ft, it efficiently caters to large areas.
Set your desired humidity level between 30% and 80% and enjoy customisable 24-hour time settings. Designed for portability, the easy glide castors make it effortlessly movable. Elevate your living environment with Morphy Richards, where powerful moisture removal meets user-friendly features for a superior dehumidifying experience.
Here are the highlights of the Morphy Richards 4L Dehumidifier DE35E's amazing features:
35L Moisture Removal
Automatic Defrost
4L Tank Capacity
Freestanding Design
Large Coverage
24-Hour Timer
Humidity Level Control
Portable Castors
Continuous Drain Option
5. 1000ml Portable Dehumidifier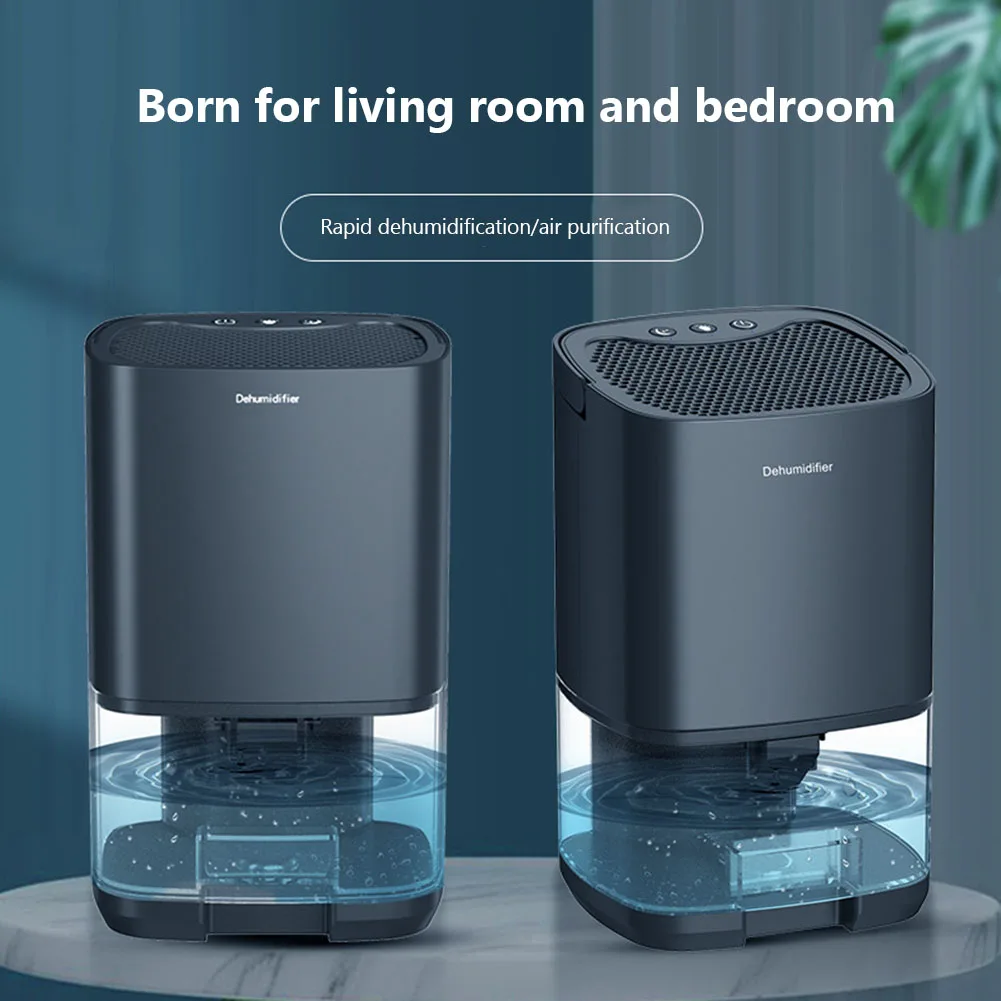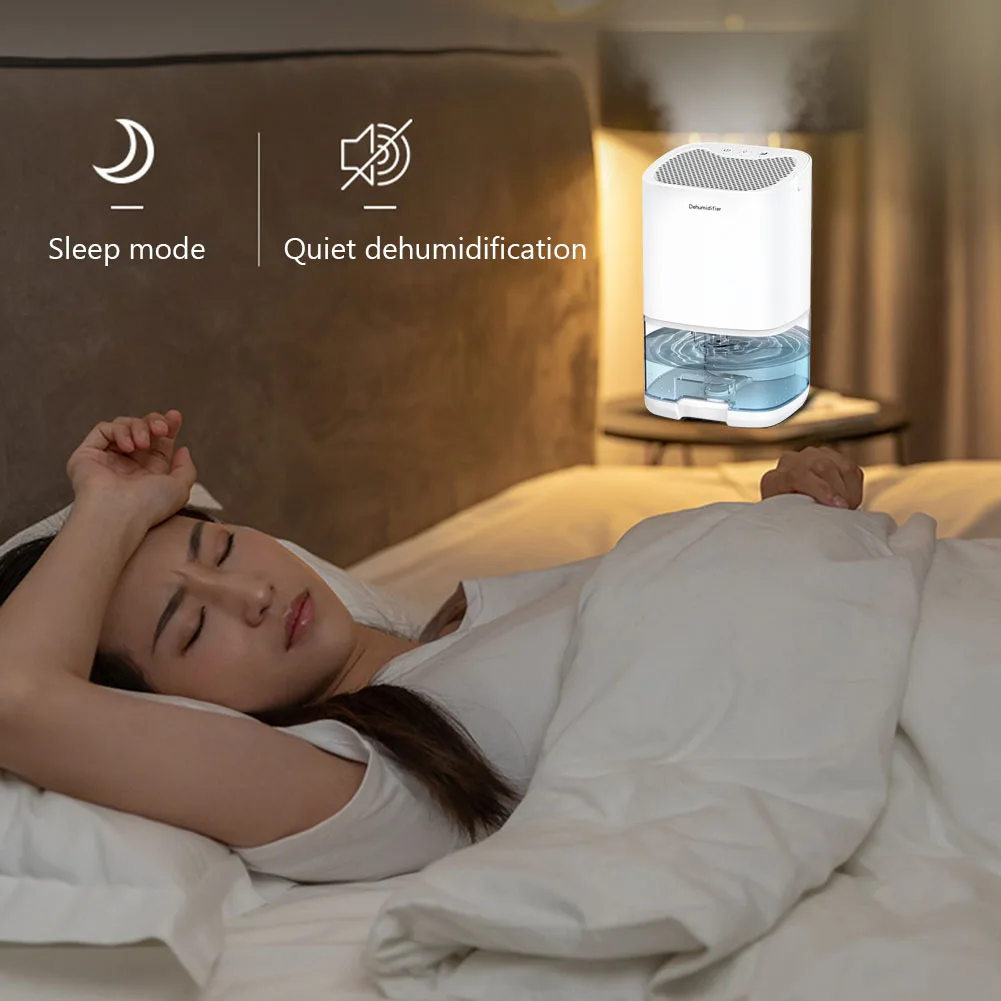 Introducing the 1000ml Portable Dehumidifier, a compact marvel designed for efficient moisture control in spaces measuring 11-20㎡. Utilising advanced compressor technology, this refrigerative dehumidifier operates seamlessly within a temperature range of 20°C to +50°C. With a water tank capacity of less than 1L, it ensures discreet and hassle-free dehumidification. Boasting features such as automatic bucket full shut-off, automatic humidistat control, and a convenient bucket full indicator light, this portable device prioritises user convenience.
Whether preventing excess humidity or maintaining optimal moisture levels, this dehumidifier is a versatile solution for creating a comfortable environment. Elevate your living or working space with the reliability and efficiency of the 1000ml Portable Dehumidifier, where advanced technology meets compact functionality.
Here are the highlights of the 1000ml Portable Dehumidifier's amazing features:
Compressor Technology
Wide Temperature Range
Application: 11-20㎡
<1L Water Tank
Automatic Shut-Off
Humidistat Control
Indicator Light
Portable Design
Refrigerative Type
6. Deerma Mini Dehumidifier DEM-CS10M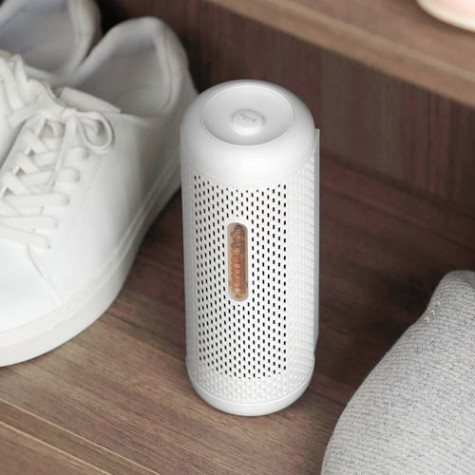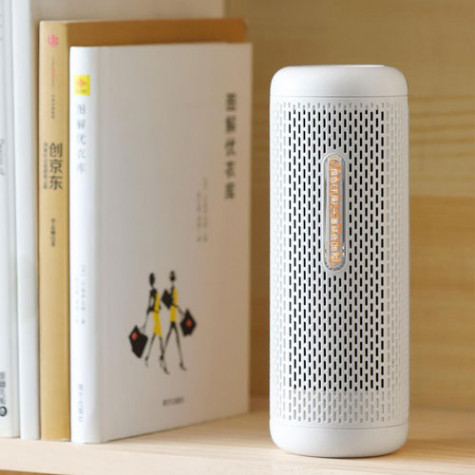 Introducing the Deerma Mini Dehumidifier DEM-CS10M, a revolutionary solution for eco-conscious moisture control. This compact marvel embraces recyclable dehumidification, eliminating the need for consumables and promoting environmental sustainability. Its 360-degree comprehensive moisture absorption, coupled with a wet and dry visualisation window, adapts seamlessly to various spaces. Featuring PTC heating and drying, the 600g large-capacity dehumidification particles ensure lasting effectiveness with just 12-15 hours of heat and drying, providing 2-3 weeks of all-weather moisture absorption.
The transparent visualisation window allows at-a-glance monitoring of dry and wet states, with magic moisture absorption beads changing colour to indicate moisture levels. Crafted from ABS flame retardant material, the Deerma Mini Dehumidifier combines functionality with environmental consciousness, offering a smart and efficient solution for moisture-free living.
Here are the highlights of the Deerma Mini Dehumidifier DEM-CS10M's amazing features:
Recyclable Dehumidification
360° Moisture Absorption
PTC Heating Technology
Large 600g Capacity
Visual Wet/Dry Window
All-Weather Absorption
Colour-Changing Beads
Eco-Friendly Design
Flame Retardant Material
7. Simplus Dehumidifier 600ml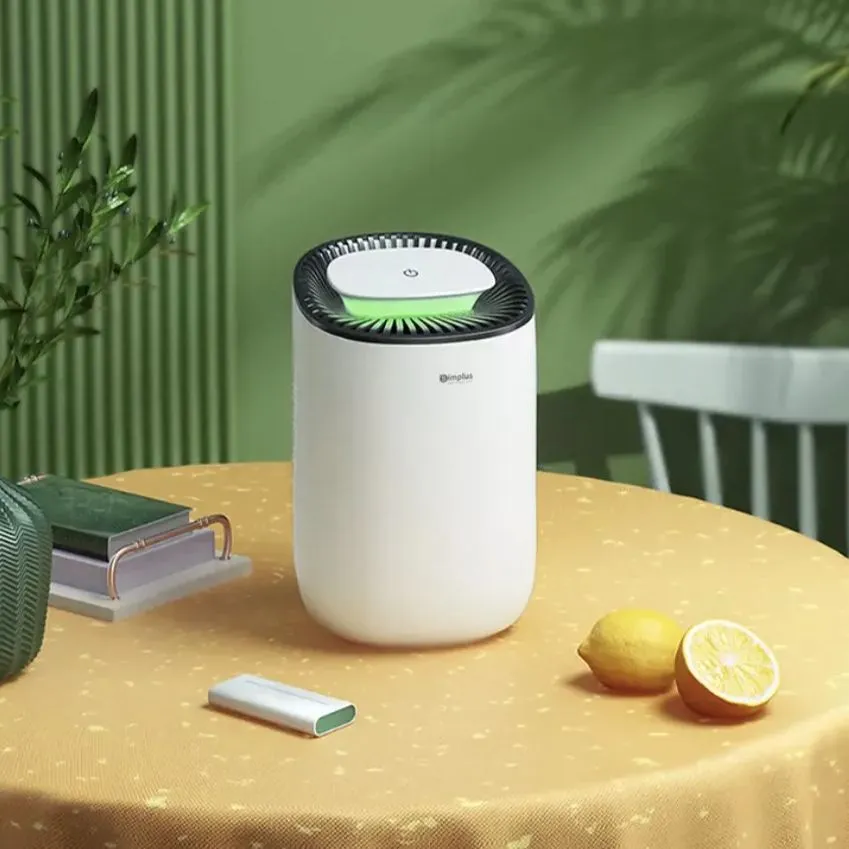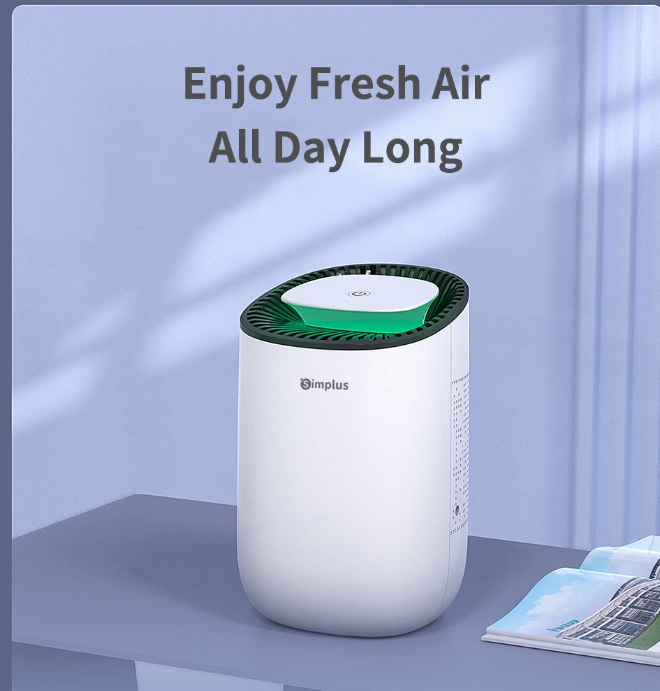 Introducing the Simplus Dehumidifier 600ml, a powerful yet compact solution designed for spaces ranging from bedrooms and kitchens to bathrooms and wardrobes. With an impressive water tank capacity of 600ml, this eco-friendly device boasts a dehumidifying capability of 300ml per day, ensuring a consistently dry environment. Equipped with water level sensor technology, the indicator light turns red when the tank is full, prompting an automatic stop for added convenience.
Operating at an ultra-low noise level of <35dB(A), it discreetly blends into any space. Emphasising health and environmental safety, this dehumidifier is chemical-free, BPA-free, and features auto defrost functionality. With a low carbon footprint of 23W rated power and durable, heat-resistant copper wire, Simplus ensures efficient, eco-friendly moisture control without compromising on performance.
Here are the highlights of the Simplus Dehumidifier 600ml's amazing features:
Applicable 5-20 m²
600ml Tank Capacity
300ml/Day Dehumidification
Water Level Sensor
Ultra-Low Noise
Chemical-Free, BPA-Free
Auto Defrost
Low Carbon Footprint
23W Rated Power
Durable Copper Wire
8. Yangzi Dehumidifier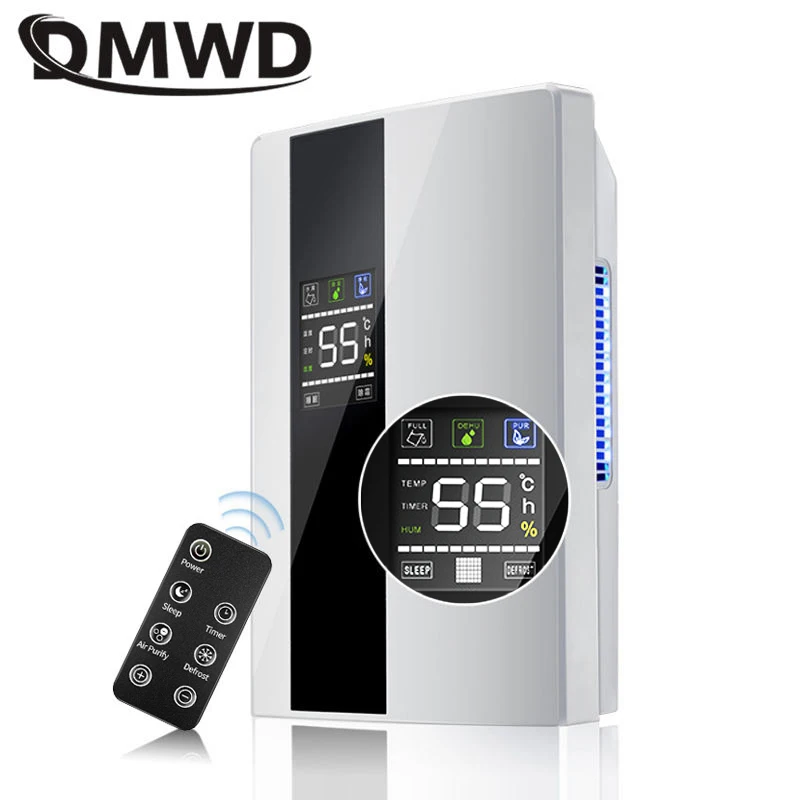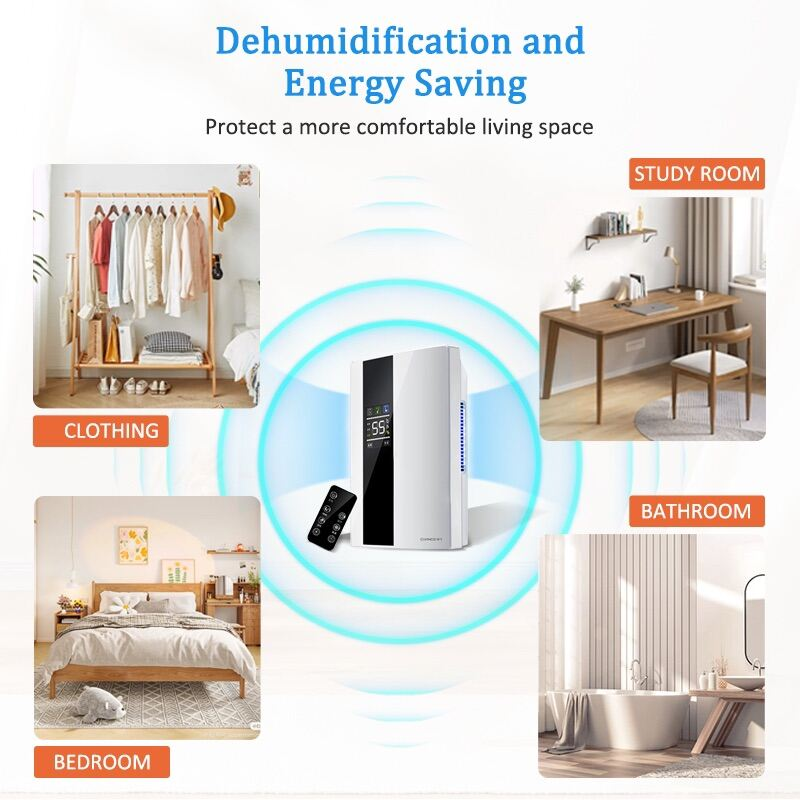 Experience superior air quality with the Yangzi Dehumidifier, a versatile appliance that combines air dehumidification and purification in one sleek design. Boasting a removable and washable 2.2L water tank with a capacity of 1600ml, this powerhouse efficiently removes moisture at a rate of 1080ml per day, covering areas up to 30㎡. Available in black and white, it effortlessly complements any space. With super energy-saving capabilities and a quiet operation, Yangzi ensures a comfortable environment without compromising on efficiency.
The digital LED display and portable water pipes enhance user convenience, while the full water protection feature automatically stops the dehumidifier when the tank is full, preventing overflow. Intelligent control makes maintaining a comfortable environment effortless, eliminating the need for manual operation. Upgrade your living space with Yangzi, where advanced technology meets seamless functionality.
Here are the highlights of the Yangzi Dehumidifier's amazing features:
Air Dehumidification/Purification
2.2L Removable Tank
1600ml Capacity
1080ml/Day Dehumidification
Usable Area: Up to 30㎡
Black and White Options
Super Energy-Saving
Quiet Operation
Digital LED Display
Full Water Protection
Intelligent Control
Portable Water Pipes
9. Q&J Air Dehumidifier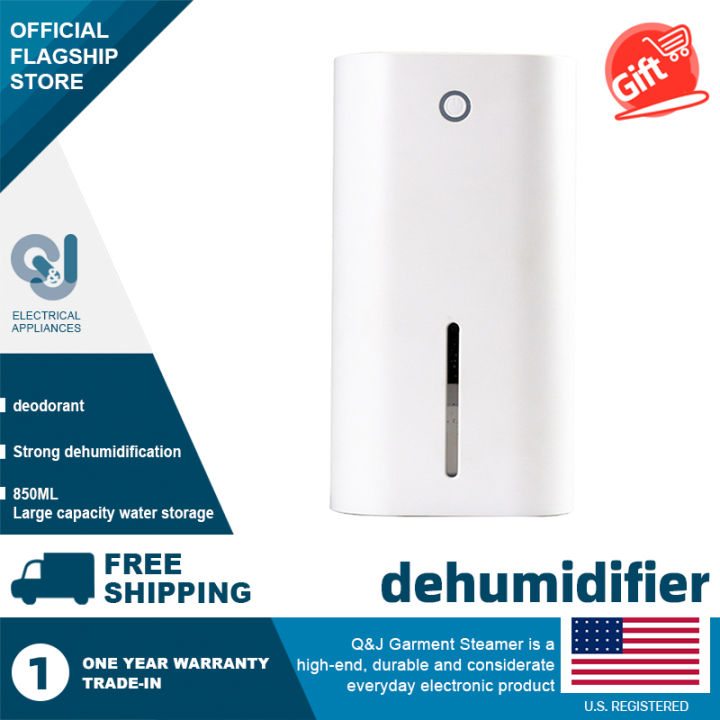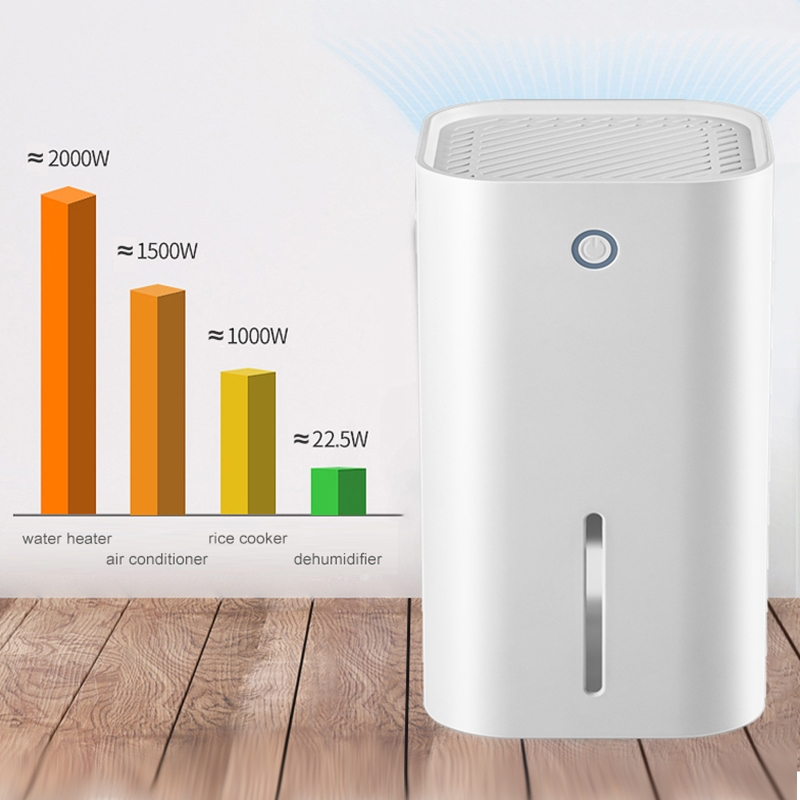 Introducing the Q&J Air Dehumidifier, a compact powerhouse designed for spaces spanning from bathrooms and bedrooms to closets, kitchens, offices, RVs, and storerooms. Crafted from durable ABS material, this dehumidifier is built to last. With a generous 850ml water tank capacity, it efficiently removes moisture, creating a dry and comfortable environment for spaces ranging from 10-20 square meters. Operating at a low noise level of <36db, it discreetly enhances your living spaces.
Powered by 240V and consuming a mere 22W, this dehumidifier boasts a 24-hour dehumidification capacity of 300ml, ensuring optimal performance. The 1.5-meter power cord offers flexibility in placement. Elevate your living experience with the Q&J Air Dehumidifier, where durability, efficiency, and user-friendly design converge for a moisture-free environment.
Here are the highlights of the Q&J Air Dehumidifier's amazing features:
Durable ABS Material
10-20 sqm Coverage
850ml Tank Capacity
240V Rated Voltage
22W Rated Power
300ml/Day Dehumidification
Low <36db Noise
Versatile Usage
User-Friendly Design
High-Quality Manufacturing
1.5m Power Cord
10. Lenodi Dehumidifier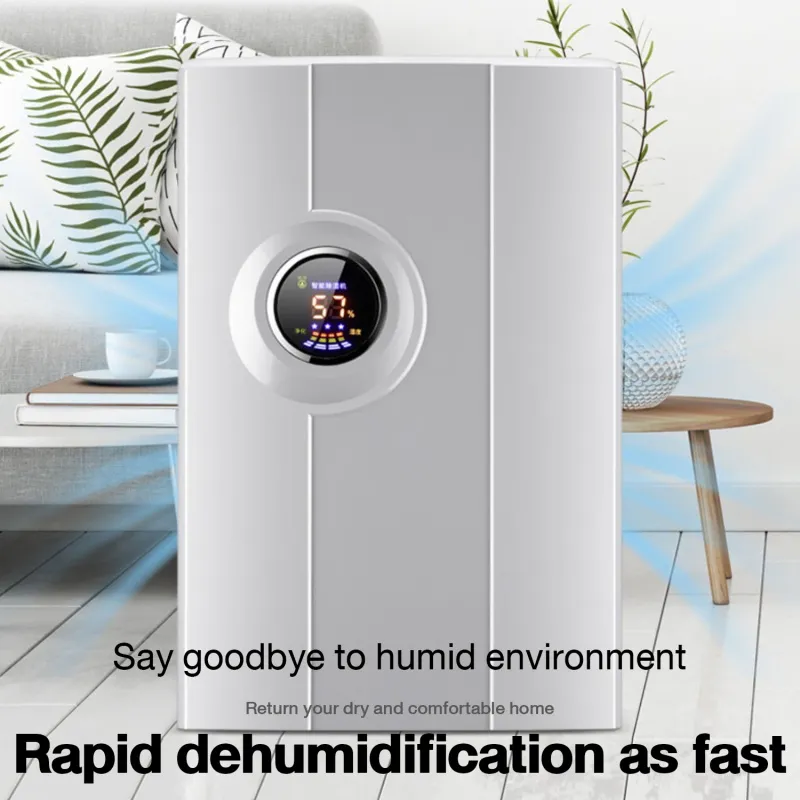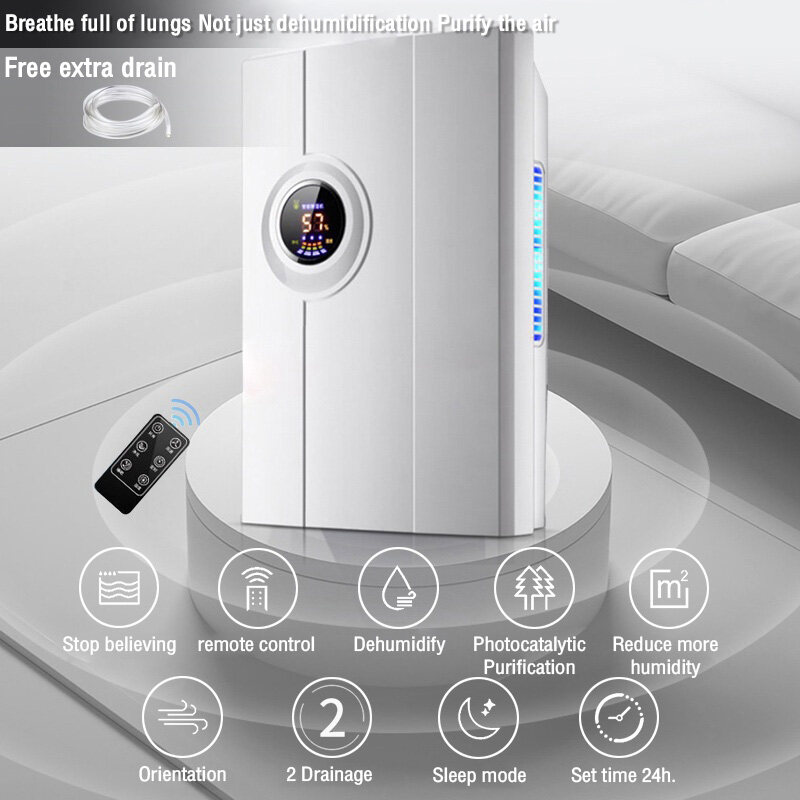 Introducing the Lenodi Dehumidifier, a cutting-edge solution designed to transform your living spaces instantly. Featuring an upgraded dehumidification structure, it not only absorbs moisture but also restores dryness, disinfects, sterilises, and inhibits bacteria, promoting a healthier environment. The bionic design of seagull wings ensures a fast expulsion of air, releasing fresh and revitalised surroundings. With a generous 2200ml water tank capacity and a powerful 90W, this dehumidifier covers an area of 0-30M2, offering quick and efficient performance.
Its safety features include automatic shutdown when the tank is full, providing protection and peace of mind. The arc-shaped circulating air duct ensures quiet operation, making it a seamlessly integrated and noiseless addition to your living space. Upgrade to Lenodi for a harmonious blend of advanced technology and superior performance.
Here are the highlights of the Lenodi Dehumidifier's amazing features:
Instant Moisture Absorption
Disinfect and Sterilize
Bionic Seagull Wings
Quiet Operation
Automatic Shutdown
Large 2200ml Tank
90W Powerful Performance
0-30M2 Coverage
Fast Dehumidification
Safety Protection
Upgraded Structure
Circulating Air Duct
Final Thoughts
Our exploration of the "10 Best Dehumidifiers in Malaysia" has unveiled a curated selection of top-tier solutions poised to revolutionise your home environments. From powerful dehumidification capacities to user-friendly controls, each device on this list is a testament to innovation and efficiency. Whether you're combating humidity in the tropics or seeking a more comfortable atmosphere, these dehumidifiers offer the promise of ultimate moisture control. As we bid farewell to sticky discomfort and musty odours, we invite you to explore the transformative power of these devices.
Elevate your living spaces, breathe freely, and revel in the crisp, clean air that awaits you with the best dehumidifiers tailored for Malaysian homes. Embrace a new era of comfort and well-being as you invest in the optimal moisture management provided by these top-notch appliances.