Like most appliances in your home, an oven is not something you should take lightly. It could kill or cure any meal; it's probably time for a new one if yours isn't doing the job! After decades of rigorous study, taste testing, and analyzing customer feedback, we've finally reached a point where oven technology has vastly surpassed its predecessors. There are a lot of ovens on the market these days. And with so many options on offer, how do you decide which is right for you?
That's exactly what we're here to help you understand today. In this article, we will explore some of the best ovens in Malaysia and what each one has to offer. We will also examine the ways to choose the perfect appliance – from size, style, and budget considerations to features like convection baking and grilling capabilities. So grab a cup of coffee and join us in this post. You will find yourself cooking up delicious creations faster than ever before!
Features of a Good Oven
Kitchen experts agree that a good oven has a few key features, like:
Firstly, it should be easy to use and intuitively designed with precise controls and displays. Some ovens, for example, have timers, temperature controls, and other features that make them easier to use.
Look for an oven with multiple cooking functions such as convection baking, roasting, broiling, or grilling so you can cook different types of food in one appliance.
Consider the size of the oven. Make sure to choose an oven that is big enough to accommodate your needs. But it should not overcrowd your kitchen countertop either.
Make sure it has enough cooking capacity to accommodate large dishes like turkeys or lasagnas.
Consider investing in an energy-efficient model which will save money on electricity bills over time while still providing excellent performance.
Finally, consider the price of the oven. Make sure to choose an oven that fits within your budget constraints.
Our Selection of 7 Best Ovens In Malaysia
With input from some of today's top chefs and bakers in Malaysia, we've selected the seven best electric ovens on the market. Let's get started with the list: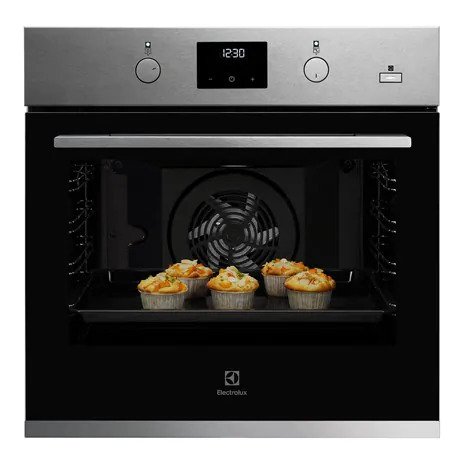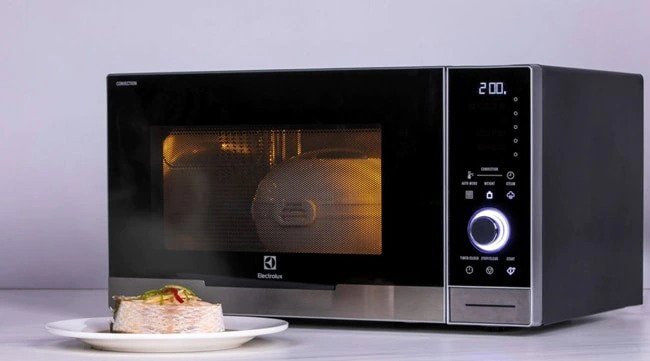 The Electrolux UltimateTaste 500 is a perfect oven for those who want a high-quality appliance that offers plenty of features. It has a particular SteamBake function so you can bake bakery-style bread at home. This built-in single electric oven is ideal for small kitchens where space is limited. It has a compact design and plenty of cooking options to choose from. It comes with a variety of pre-programmed settings to make your life easier. 
Here's what Electrolux UltimateTaste 500 Built-in Single Oven has to offer:
Large capacity of 72 liters
5 shelving options
SteamBake function: enables more effective dough rising than conventional heating
LED timer display
Electrolux's signature easy steam-assisted cleaning feature makes cleaning up after dinner a breeze
A dedicated pizza program
Removable door
Double glazing in the door
SoftClose hinges
11 different cooking functions
Visit them via:
Website | Facebook | Instagram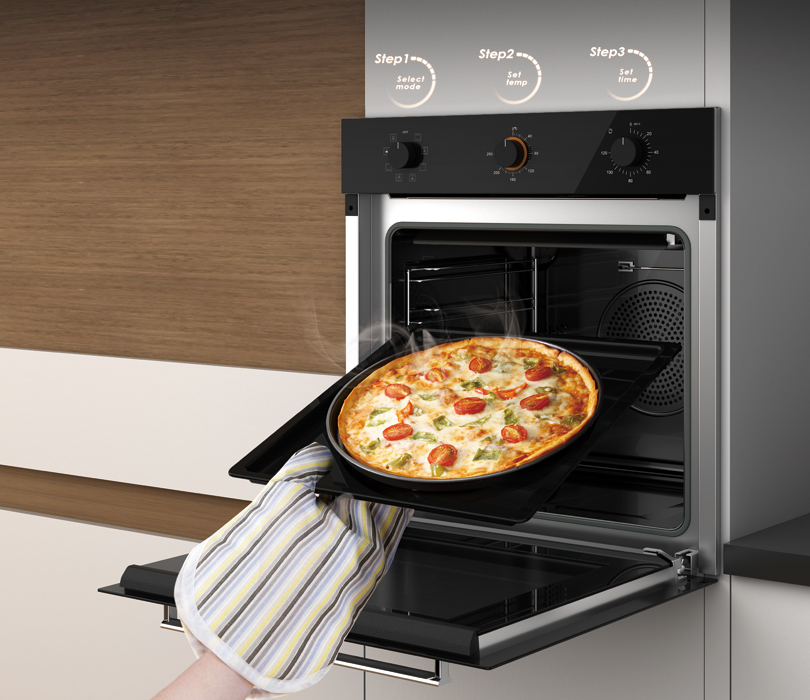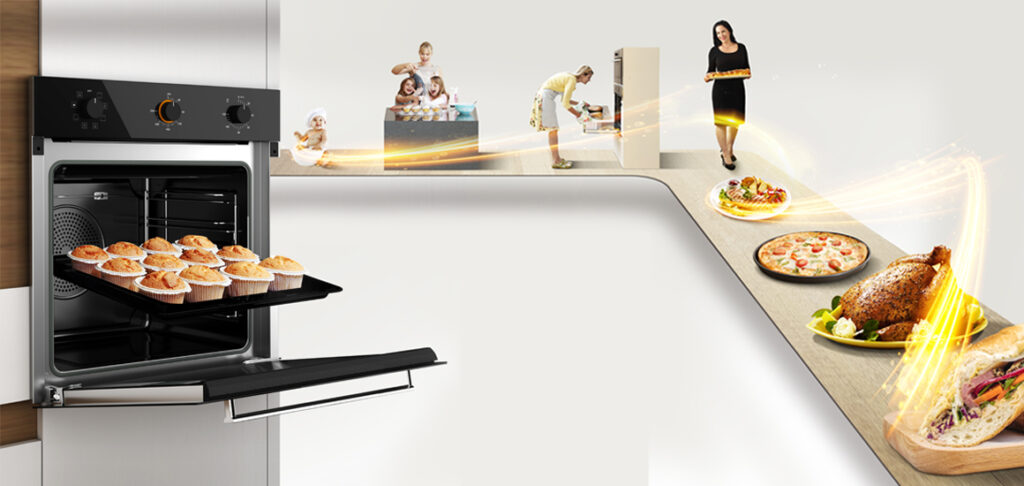 Master series ovens from FOTILE are ideal for those who want an appliance that offers superior performance and flexibility. These ovens use precise heating technology and accurate temperature controls to provide fast and even heat distribution across the entire surface area. These also have elegant designs that will look great in any kitchen.
FOTILE Master Series Ovens come with a number of handy features like:
3-step simple operation: just select mode, temperature, and time
User-friendly interface
Uniform hot air flow: balances air volume flowing in and out
Thermostat sensor: helps achieve the accurate temperature
70L large capacity
Humanized design
Soft closing door with damping hinge
Large see-through window
Anti-spill grill
5 side supports for shelves
10 useful baking pre-sets
Low-E glass door: prevents the loss of heat
Visit them via:
Website | Facebook | Instagram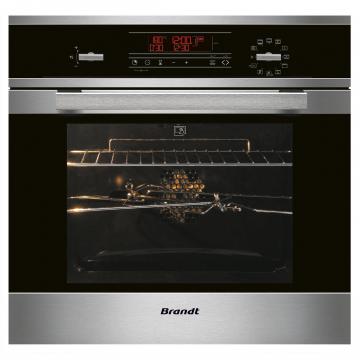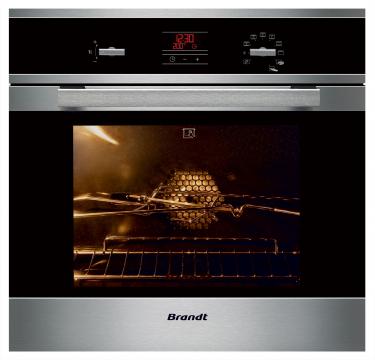 This built-in oven from Brandt is perfect for those who want a high-quality appliance that offers all the features of a smart oven. It has a large 60 liters capacity, electronic temperature control, and a digital display. The specialty of this oven is its pyrolytic cleaning feature. This feature thoroughly cleans the oven, especially in difficult-to-reach areas. As a result, it will save you time and energy as well as the money spent on cleaning supplies.
Some amazing features of the Brandt Built-in Pyrolytic Oven are listed below:
4-panel glass door for extra safety
Multi-functional: features 10 different cooking functions
Autoprogram function: automatically controls all parameters like cooking method, temperature, and time
Cold door: prevents the temperature of the outer door from exceeding 60°C
Pyrolytic cleaning
Visit them via: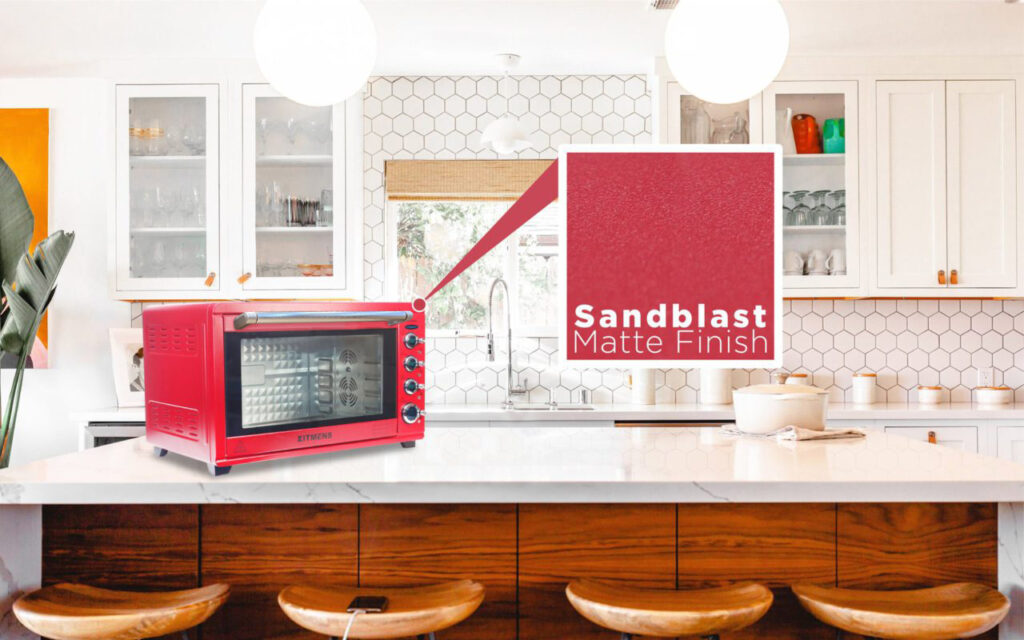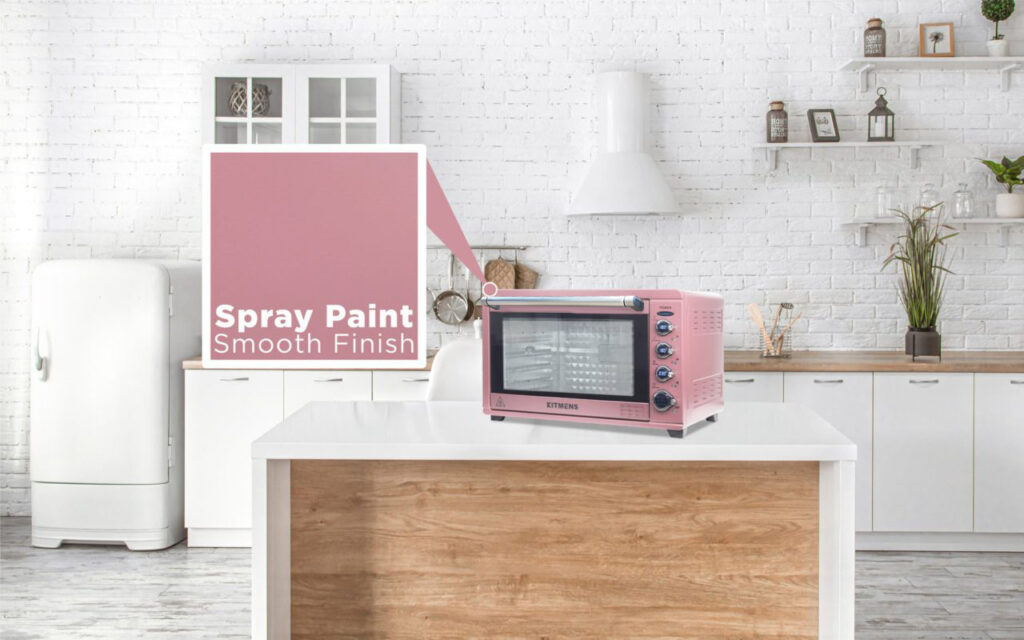 Kitmens has embraced both tradition and technology in its KM-KO65 oven model. In order to promote simplicity in this technological age, Kitmens has combined an easy-to-read LED display with a straightforward controller knob because the digital touch screen in many modern ovens may be challenging to operate for some folks. Moreover, this oven is perfect for small kitchens or apartments. It is compact yet efficient and comes with several cooking modes to help you prepare your food just the way you like it.
This freestanding oven from Kitmens has the following features worth mentioning:
PID control system for precise temperature management
65-liter capacity
Fibreglass insulation
Double-layered glass door
9 different cooking modes
1 preset mode
Even distribution of heat in 360° with M rod heating element, galvanized diamond sheets, and convection fan
Smooth finish
1.5 Metre long cable
Ergonomic handle
Removable crumb tray
Easy cleaning
Visit them via:
Website | Facebook | Instagram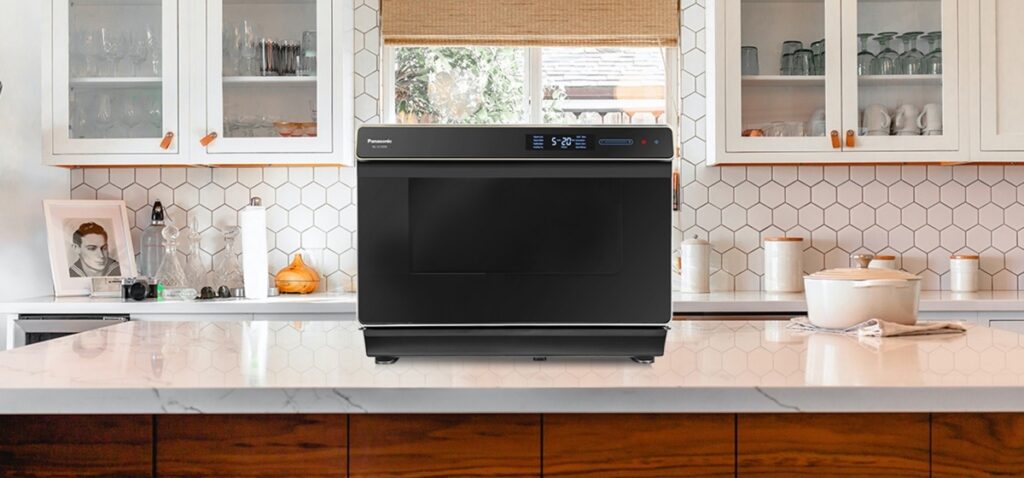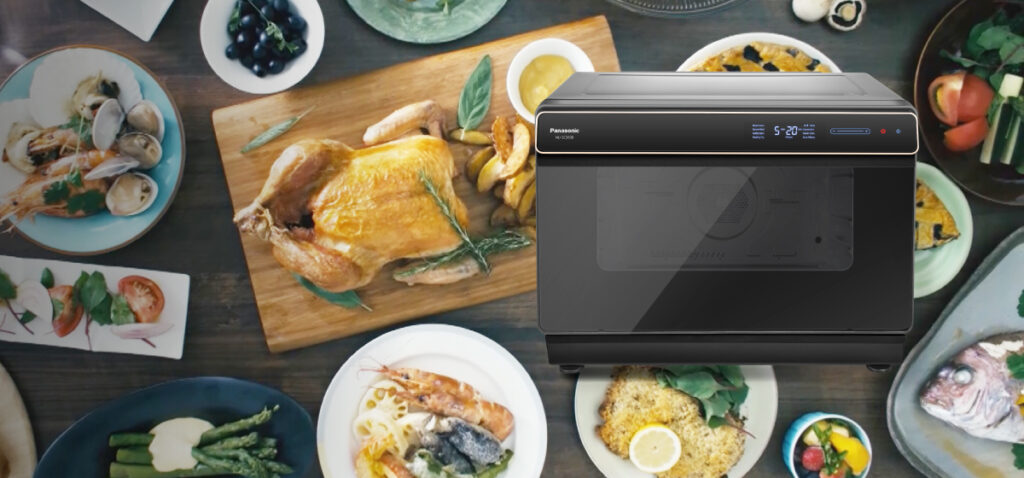 If you're looking for an all-in-one solution for your cooking needs, then this oven/steamer combo might be right for you. Yes, the Panasonic Big Cubie Oven offers both microwave and convection cooking functions, as well as a host of other features that will make your life easier in the kitchen. This Superheated Steam Oven uses Advanced Steam Technology to make sure you eat healthy and delicious every day. 
The features that make this Superheated Steam Convection Oven different from other ovens are:
Versatile cooking options: baking, steaming, grilling, healthy frying, stewing, and fermentation
30 auto menus to choose from
Superheated Steam for quick and healthy cooking
3 levels of temperature settings: 120°C, 150°C, and 190°C
Thoroughly removes excess oil
The large cavity of 30 liters and large water tank of 1 liter
5 cleaning functions
High-temperature steam for easy cleaning
Visit them via:
Website | Facebook | Instagram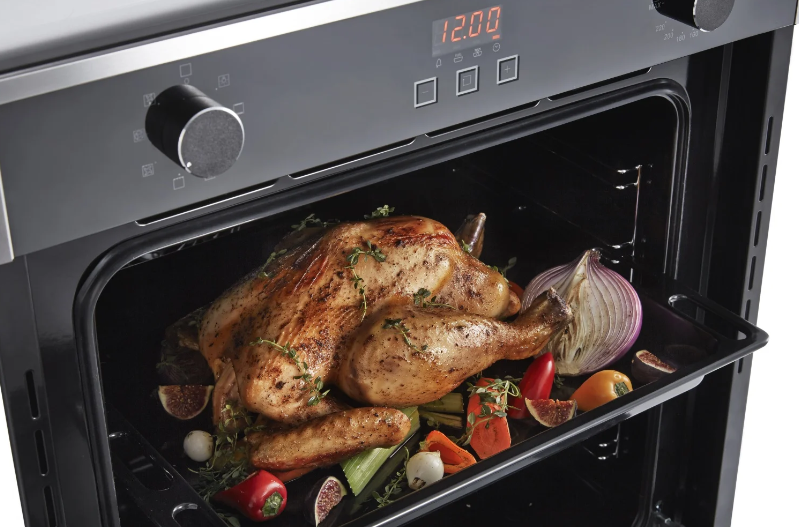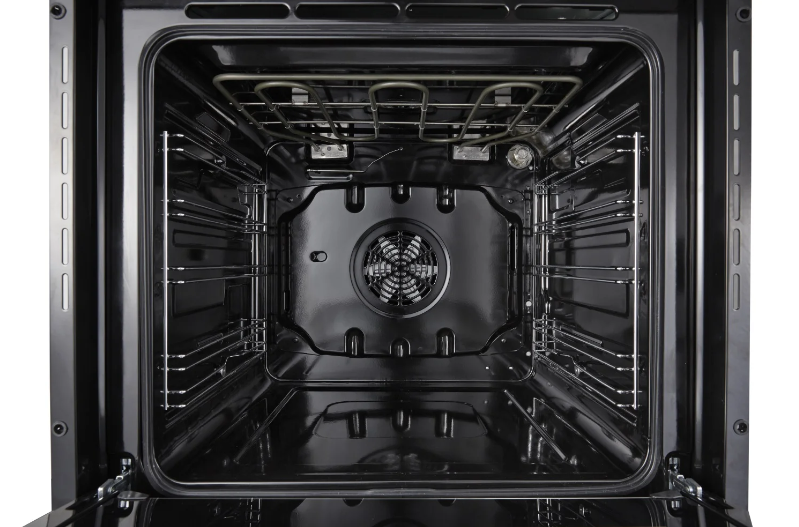 Rinnai Malaysia's Built-in Ovens are a popular choice for many people because they are smart, elegant, and easy to use. The RO-E6208TA-EM built-in oven is our top pick from Rinnai. This oven has eight cooking functions, each of which offers appropriate cooking techniques for your signature dishes. The 3D circular heating system in this oven allows you to cook food quickly and easily. It also has a number of pre-set cooking programs that make it easy to prepare your favorite meals.
The Rinnai RO-E6208TA-EM Built-In oven provides a variety of useful features. Some of them are discussed below:
Large capacity of 70 liters 
8 cooking functions: Light, Top and bottom heating (Conventional heating), Bottom heating + fan (Delicate cook), Grill, Grill and fan, 3D Hot Air, Upper heater, Defrost
3D circular fans: evenly distribute the heat at 360°
Mirror reflective glass with stainless steel frame
Control panel with digital display
Easy cleaning with removable glass door
Triple-glazed door for better safety and insulation
Temperature settings ranging from 60 °C to 260 °C
Rotary knobs and touch control
Digital sensor touch timer with Auto-end cook
Long towel handle
Cooling fan
Rotisserie
Energy efficient: Class A energy rating
Visit them via:
Website | Facebook | Instagram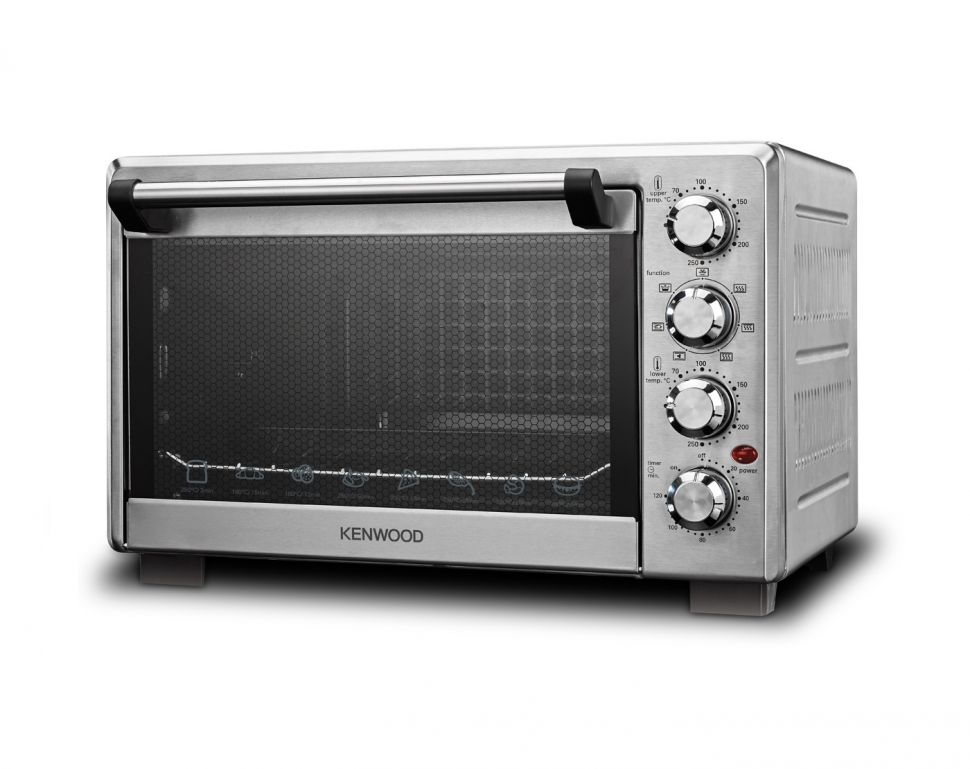 Kenwood ovens are becoming increasingly popular due to their energy efficiency and versatility. Our favorite from Kenwood is their Electric Oven featuring a 32-liter capacity and multiple functions. This oven offers three different cooking modes: grill, rotisserie, and convection. It means you can cook multiple dishes in one appliance. The convection heat of this oven significantly improves your baking or roasting experience while reducing the time and energy used.
The following are a few important features of this oven:
Large capacity of 32 liters
Highly durable
Stainless steel front and outer
Removable plates
Multifunctional
Energy efficient
Ergonomic knobs and handle
Freestanding design: can be placed anywhere
Large viewable window
Affordable price
1-year warranty
Visit them via:
Website | Facebook | Instagram
Conclusion
Ovens are a common kitchen component that we all strive for perfection in. But it isn't always easy to choose from the range of options available out there on the market. So here's where it will come in handy – our guide to the best ovens in Malaysia! Whether you are looking for something basic or advanced, this blog post has probably shed some light on finding the right oven that suits your needs in terms of style, space, features, and budget! You're sure to find the right fit for your cooking needs, no matter what recipes await.