Computer monitors are an essential item if you're looking to set up an awesome gaming environment so you can game in comfort and style. Plus, if you're working from home, a gaming monitor can also do double duty for work when you're working hard during the day. However, if you're new to the gaming community or browsing around to compare specs and prices, it can be rather confusing as there are so many gaming monitors in Malaysia.
After all, some of the most essential prerequisites that gamers are looking for in a gaming monitor are definitely crystal clear graphics and smooth, responsive screens for an immersive experience. You don't want a low-grade monitor to hamper your gaming experience and cause you to lose when you're at a crucial moment in a fast-paced game.
Read on below as we list out some of the best gaming monitors you can get in Malaysia and the features that each one has that can help provide an ideal gaming experience for you.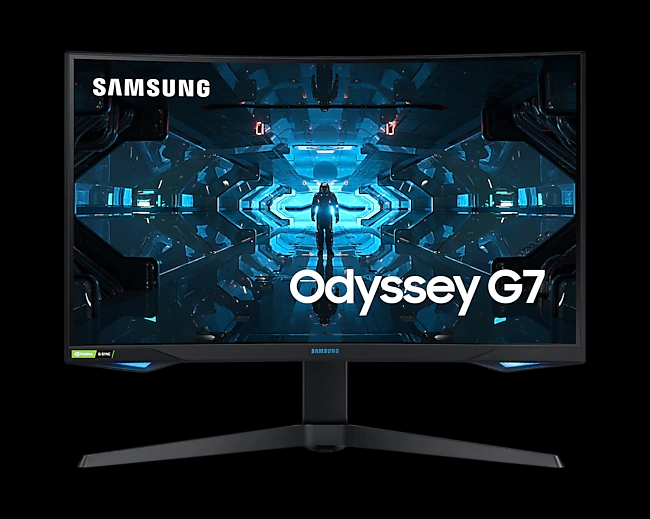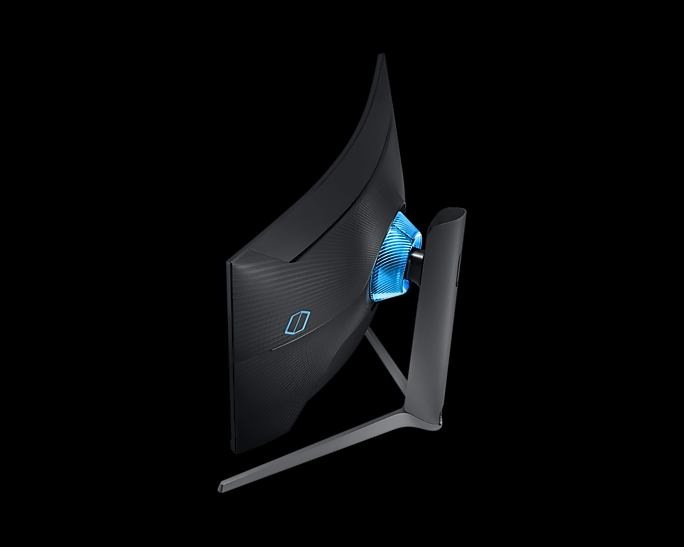 Get ready to immerse yourself in a whole new gaming world like never before with this gaming monitor from Samsung that comes in 27″ and 32″. The curved screen with 1000R display was designed to fit the contours of the human eye to fill your peripheral vision and has a 16:9 aspect ratio that makes the game even more realistic.
Using QLED, HDR600 and WQHD resolution for its monitor to deliver vivid colours, depth and detail. The HDR600 works to enhance contrast so even dark scenes are crystal clear while WQHD has 1.7 times the pixel density of Full HD for sharper images. The gaming monitor comes wrapped in a sleek matte black exterior that has a customisable lighting panel with five colour modes for a stylish look.
In addition, the 240Hz RapidCurve feature ensures that lag is eliminated with 1ms response time and no ghosting as there's virtually no delay with your peripheral hardware and game load. The G-Sync compatibility means that the GPU and panel are seamlessly integrated so that fast-paced and complex games remain stable all the time.
Features:
Comes in 27″ and 32″
Curved screen with 1000R display
16:9 aspect ratio
QLED, HDR600 and WQHD
240Hz RapidCurve refresh rate
1ms response time
G-Sync compatible
FreeSync Premium Pro support
Visit them via:
Website | Facebook | Instagram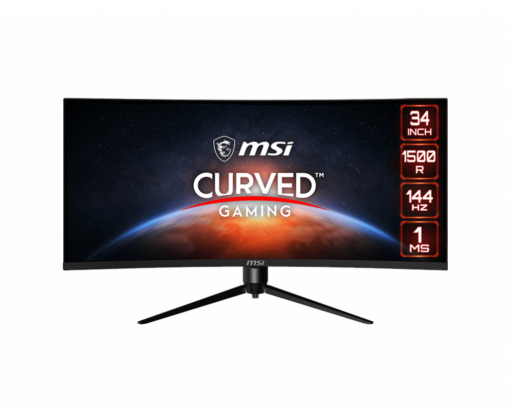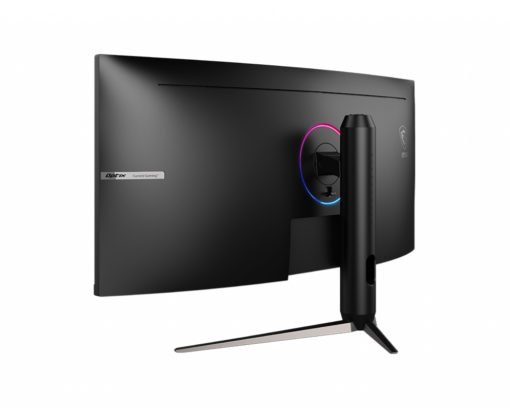 Another curved screen that's ideal for gamers looking for an immersive, surreal experience, this monitor from MSI comes with a 34″ screen that has a 1500R display. The curved screen comes with a 178° wide view angle, ensuring that you will have a wide viewing angle for your gameplay. The sleek monitor has a frameless design with anti-flicker and less blue light to reduce eye strain.
Featuring UWQHD High Resolution for extra sharp details and 144Hz refresh rate means that your gaming remains smooth and there's no lag time when taking down your opponents. The 1ms response time eliminates choppiness and with clear night vision, you can see every inch of detail even in dark scenes. It also comes with adaptive sync technology that matches your GPU so you can maintain fluid gameplay with no stuttering.
Features:
34″ screen
1500R Curved Display
178° wide view angle
Frameless design
UWQHD High Resolution
144Hz refresh rate
1ms response time
Adaptive sync technology
Visit them via:
Website | Facebook | Instagram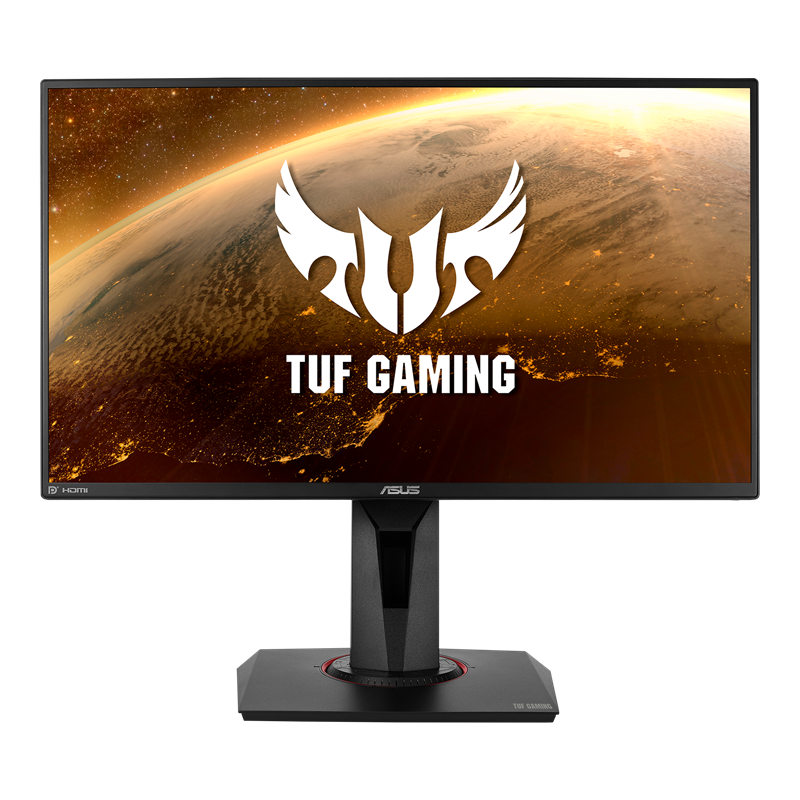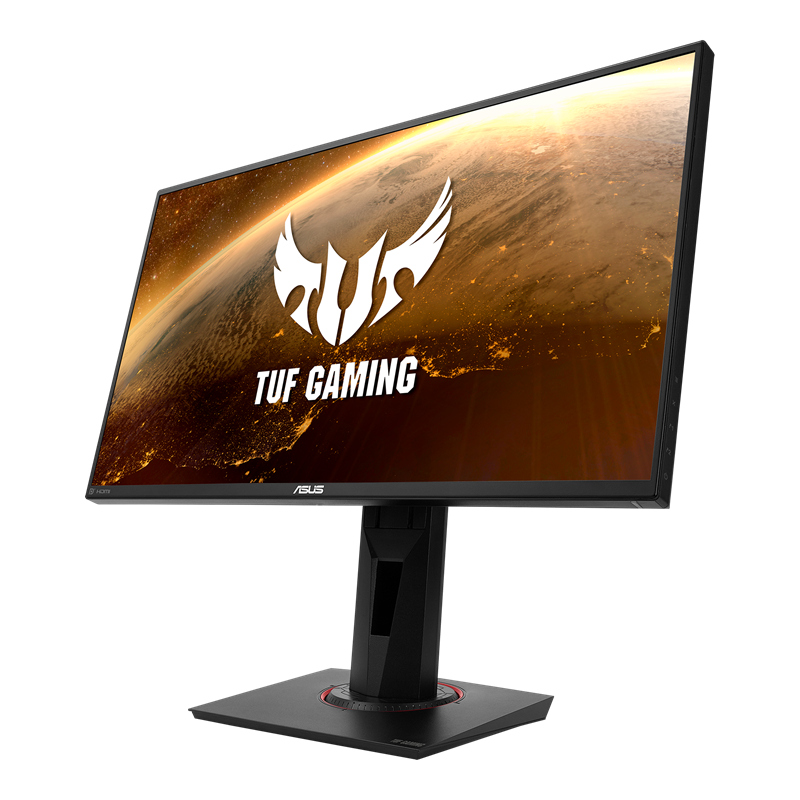 If you're looking for a gaming monitor that's super fast or a professional gamer, then this ASUS one would be ideal for you. Proudly proclaiming itself to be the world's fastest gaming monitor, this 24.5″ Full HD screen has an overclockable ultrafast 280Hz refresh rate that's almost twice as fast as traditional 144Hz ones. Your gaming will never be more fluid and it also has 1ms response time with fast IPS technology.
Although it does not have a curved screen, it uses HDR technology that offers a wider colour range and higher contrast than conventional monitors that meet the stringent requirements for DisplayHDR™ 400 certification. It's G-Sync compatible and has Extreme Low Motion Blur Sync (ELMB SYNC) technology which means ghosting and tearing are a thing of the past when using this monitor. Flicker-free technology and ultra-low blue light technology mean your eyes will thank you after a long period of intensive gaming.
Features:
24.5″ screen
Full HD
2880Hz refresh rate
1ms response time
HDR technology
G-Sync compatible
Flicker-free technology
Ultra-low blue light
Visit them via:
Website | Facebook | Instagram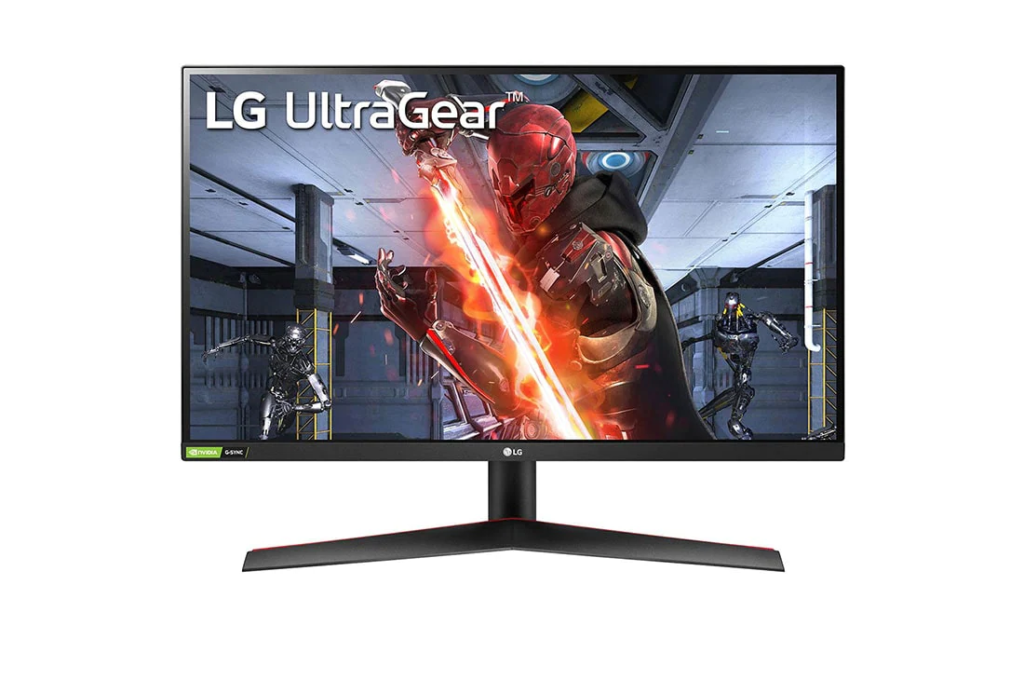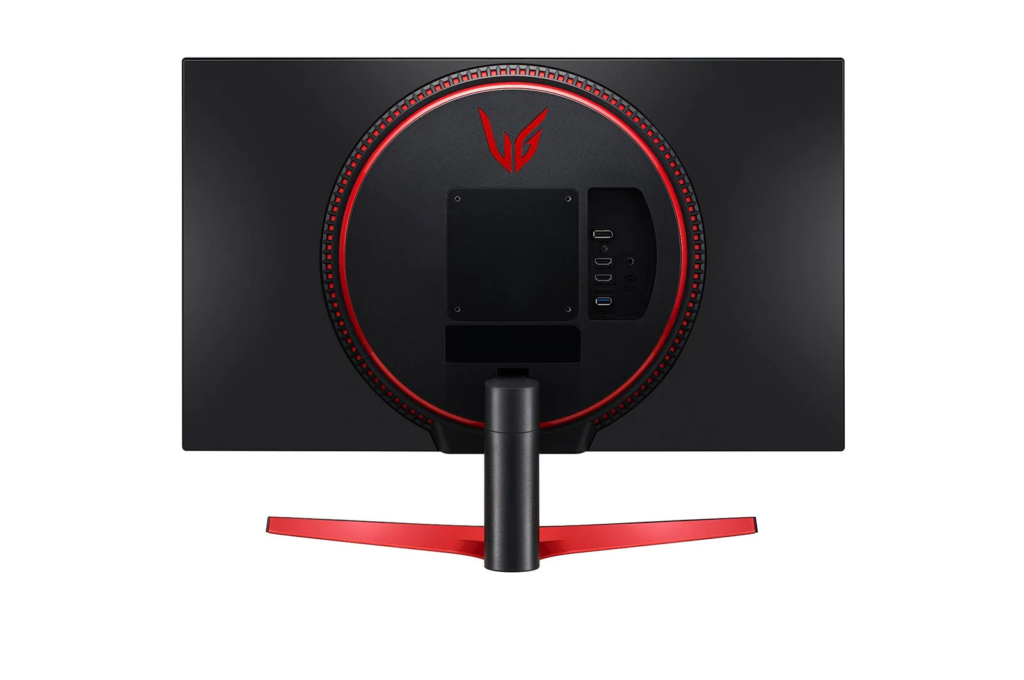 Enter a whole new world of gaming with this LG gaming monitor that comes with a 27″ FHD (1920 X 1080) Display. It supports HDR10 with sRGB 99% so you can view your game with all the vivid colours just like the game developers intended. With a 144Hz refresh rate, tearing and ghosting are no longer an issue while the IPS 1ms ensures that you can quickly react to your opponents on the screen.
The borderless design of the monitor is sleek and stylish while the adjustable base allows you to enjoy a more comfortable gaming experience. This monitor is NVIDIA-tested and comes with G-Sync compatibility so it pairs well with your peripherals. FreeSync™ Premium technology is also available as well as Black Stabiliser for sharper images during dark scenes.
Features:
27″ monitor
FHD display
Supports HDR10
144Hz refresh rate
IPS 1ms
Borderless design
Adjustable base
G-Sync compatibility
Visit them via:
Website | Facebook | Instagram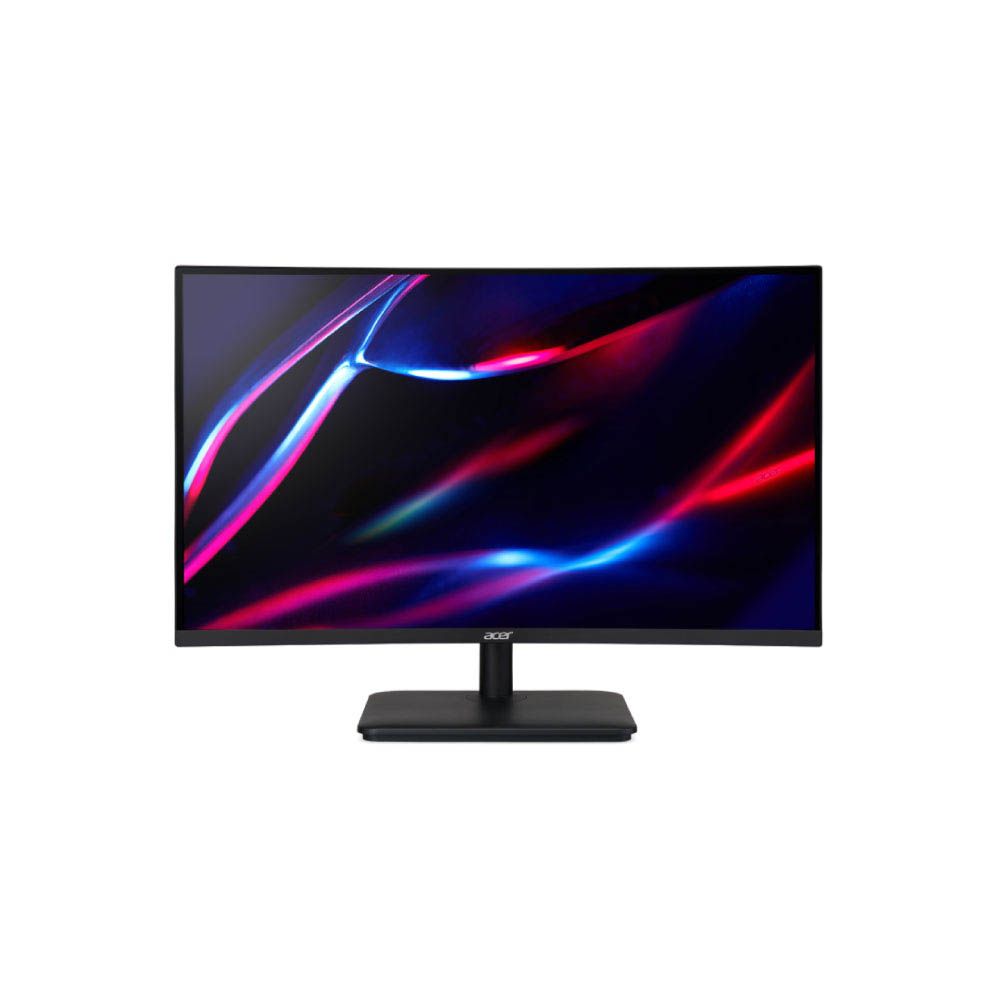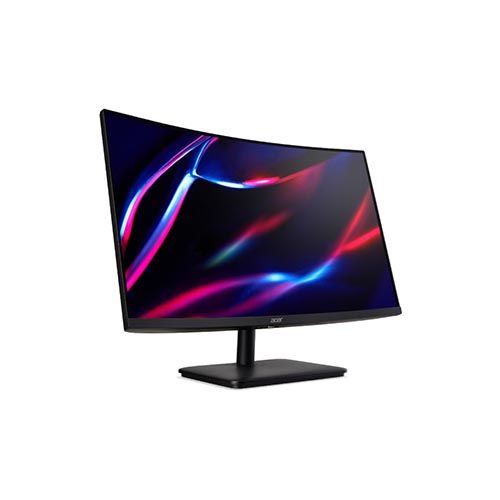 If you're looking for something more affordable, this Acer monitor fits the bill but doesn't lack in style and specifications. Measuring 27 inches with a 1800R curved screen, it comes with a Full HD display and has a 165Hz refresh rate, faster than the conventional 144Hz ones. The response time is 5ms and has AMD Free Sync™ for tear-free gaming. The BlueLightShield™ Technology protects your eyes by reducing blue light emanating from the screen while Flickerless™ Technology eliminates screen flicker for a better gaming experience.
Features:
27″
1800R curved screen
Full HD display
165Hz refresh rate
5ms response rate
AMD Free Sync™
BlueLightShield™ Technology
Flickerless™ Technology
Visit them via:
Website | Facebook | Instagram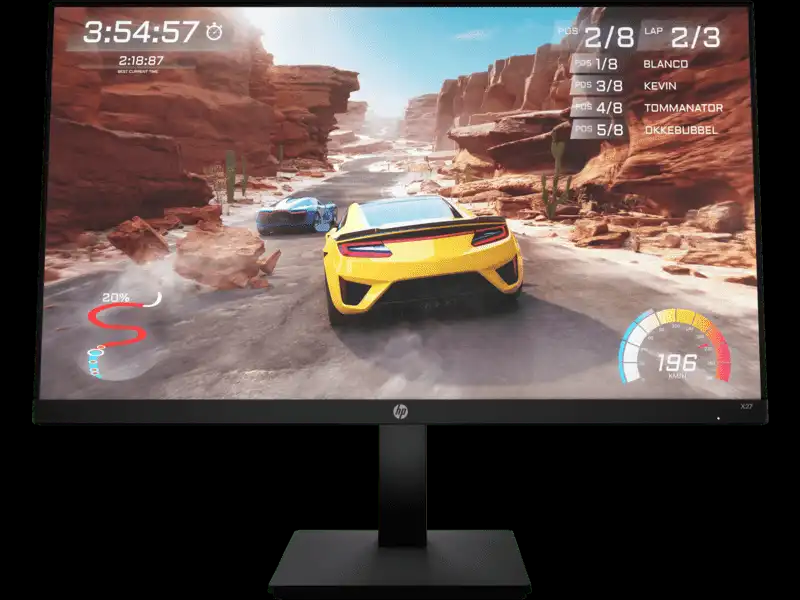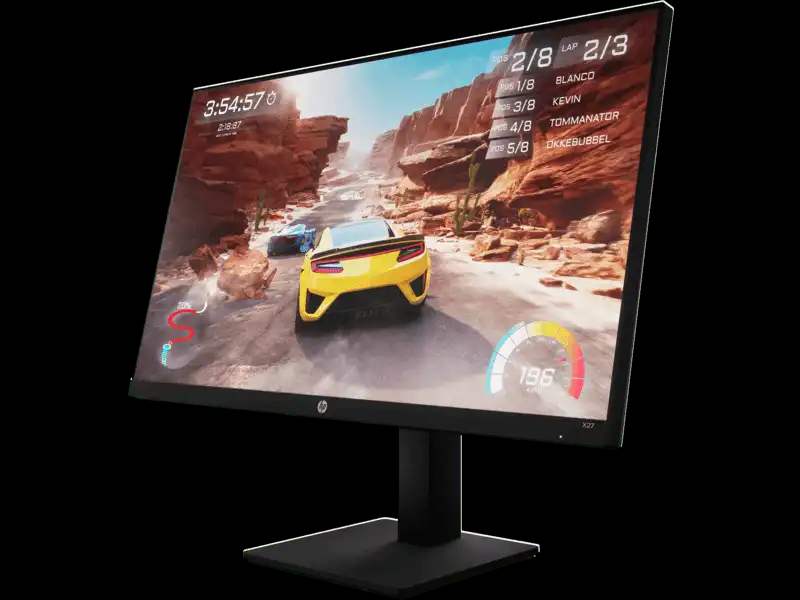 For those who prefer flat screens, this HP X27 monitor allows you to game in comfort and style for a longer period of time. Featuring an IPS display in Full HD on a 27″ screen, the colours of the game will pop off the screen. Meanwhile, the 165Hz refresh rate and 1ms response time mean you will experience smooth gameplay with no tearing or stutter. It also comes with AMD FreeSync™ Premium and Eyesafe® that'll reduce blue light. The monitor is environmental-friendly as it's made with 85% post-consumer recycled materials and sustainably sourced and recyclable packaging.
Features:
27″
Full HD
165Hz refresh rate
1ms response time
AMD FreeSync™ Premium
Eyesafe®
Made with 85% post-consumer recycled materials
Visit them via:
Website | Facebook | Instagram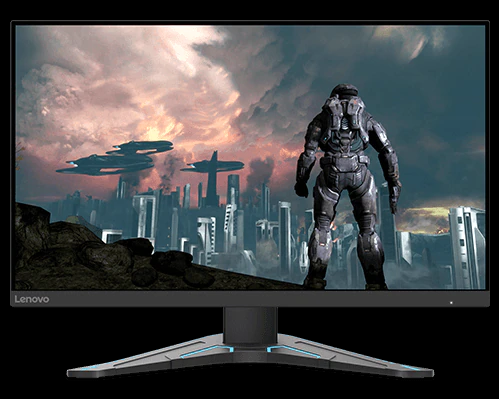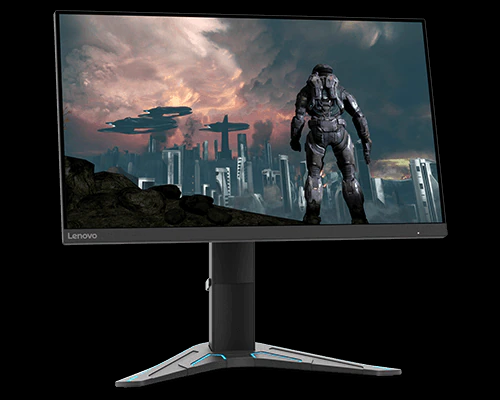 E-sports has never looked so good with the Lenovo G24-20 monitor that will elevate your gaming experience to the next level. This monitor has a 23.8″ screen that comes with a NearEdgeless display for better vision and to reduce distractions. The 144Hz refresh rate overclocks to 165Hz which means you can take down your enemies fast along with the 0.5ms MPRT and AMD FreeSync™ Premium technology. Although not a curved screen, the In-Plane Switching panel, 99% sRGB colour gamut, and 350 nits brightness allow you to see the details vividly and in turn have better control of your game.
Features:
23.8″ screen
NearEdgeless display
144Hz refresh rate overclocks to 165Hz
0.5ms MPRT
AMD FreeSync™ Premium
In-Plane Switching panel
99% sRGB colour gamut
350 nits
Visit them via:
Website | Facebook | Instagram
With so many types of gaming monitors out there, it can be hard to select one. However, we hope that out analysis of the above monitors can help you narrow down your choices so you can choose the one that's just right for your gaming experience.