Honestly, one of the best things about living in Malaysia is being able to experience the different cultures with our friends and family. We have various types of celebrations and festivities that would call for a big party such as Christmas, Hari Raya, Deepavali and Chinese New Year, just to name a few.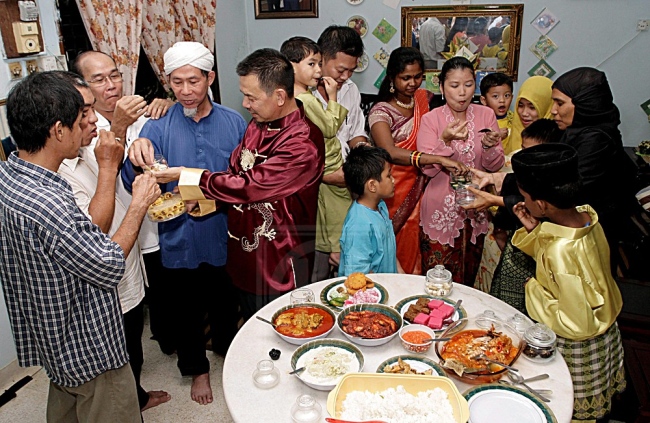 Hence, we are never short of any reasons to throw a party or an open house in our humble abode to get our loved ones together for a celebration. While these soirees are fun and joyful activities, there's no denying that having to clean up after that can be a very tedious process.
If you are one of those people who simply dread the thought of cleaning, fret not, for we have the best solution for you. Enter the Dyson Cyclone V10™, one of the most advanced and powerful vacuum cleaners developed by the trusted company that has completely changed the game for vacuum cleaners out there.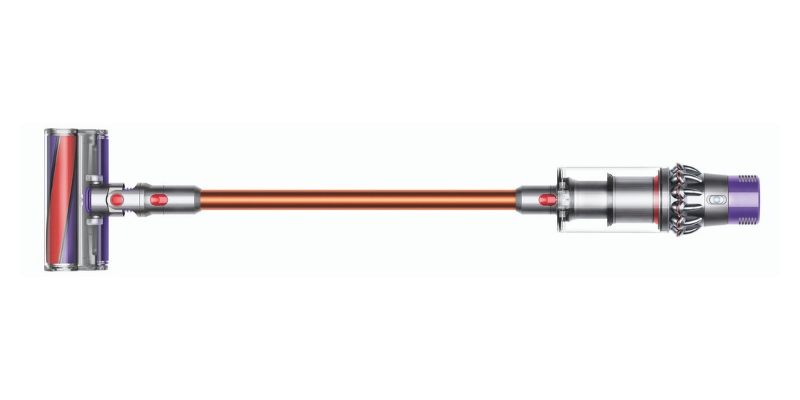 Newly released in September 2018, this compact yet powerful vacuum cleaner is the proud invention of James Dyson, the founder of the Dyson company. He expresses his satisfaction by claiming, "The Dyson Cyclone V10™ is so light, so powerful, it can deep clean anywhere in your home. It is the reason why I've stopped developing full-size vacuums."
You may be wondering, how great is this vacuum anyway? Here are some of the points that make this deceptively light vacuum cleaner the ultimate cleaning appliance in the never-ending fight against dust and debris:
1. Cord-free and convenient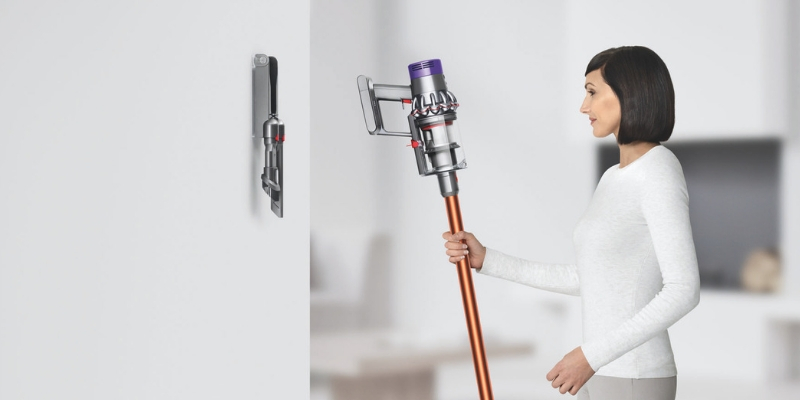 You don't have to worry anymore about pesky cords and wires slowing down your progress as you clean around the house as the Dyson Cyclone V10™ is completely cord-free for your convenience. Plus, instead of using a traditional on/off switch, the machines operates with a trigger button to get the motor to start working in just a fraction of a second.
2. Powerful suction to remove large debris and even fine dust from all surfaces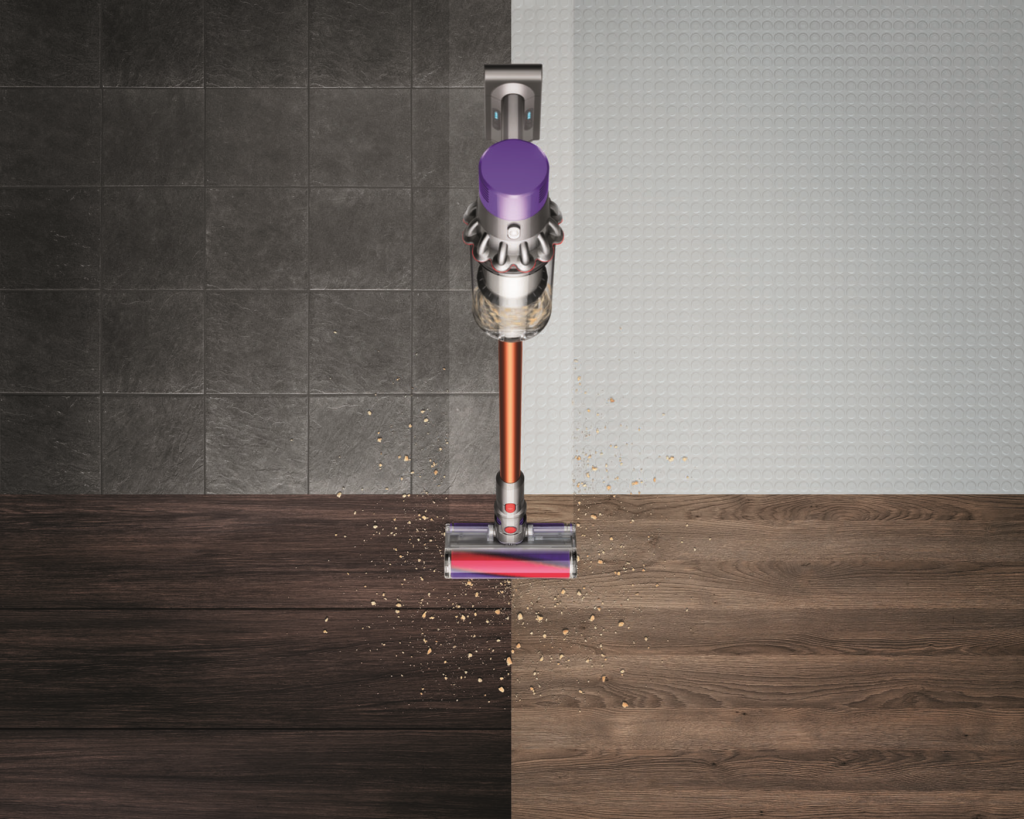 Thanks to one of Dyson's most advanced and intelligent digital motors to date, Dyson engineers have been transforming the motor to be so smart that it automatically adjusts itself for powerful and constant suction. In fact, the Dyson Cyclone V10™ is the perfect vacuum cleaner for wood floors and it can even detect altitude, the barometric pressure, temperature and could even work out the weather to ensure that you have the cleanest floors you've ever seen!
3. Easily Transforms into a Handheld Vacuum Cleaner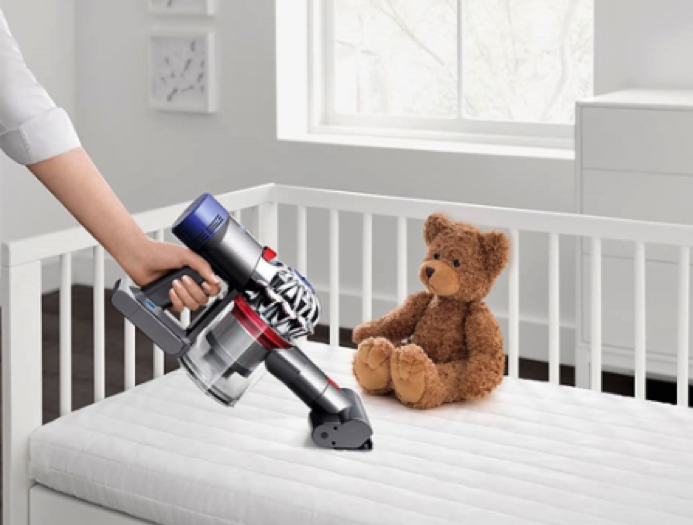 Far from being bulky, the Dyson Cyclone V10™ is so small and light that it can be used as a handheld vacuum cleaner, allowing easy access to those hard-to-reach surfaces such as corners, sofas, fabric, vehicle interior and stairs. It is also ergonomically designed so that you won't feel tired after using it for a long time.
4. Hygienic bin emptying mechanism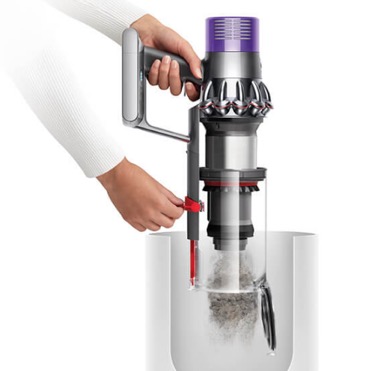 This "point and shoot" mechanism is definitely a simple and hygienic way to eject all the dust and debris deep into the bin with just one simple action. Now you won't have to worry that you'll touch the dirt while emptying the bin or the dust leak back into the air.
5. Provides up to 60 minutes of suction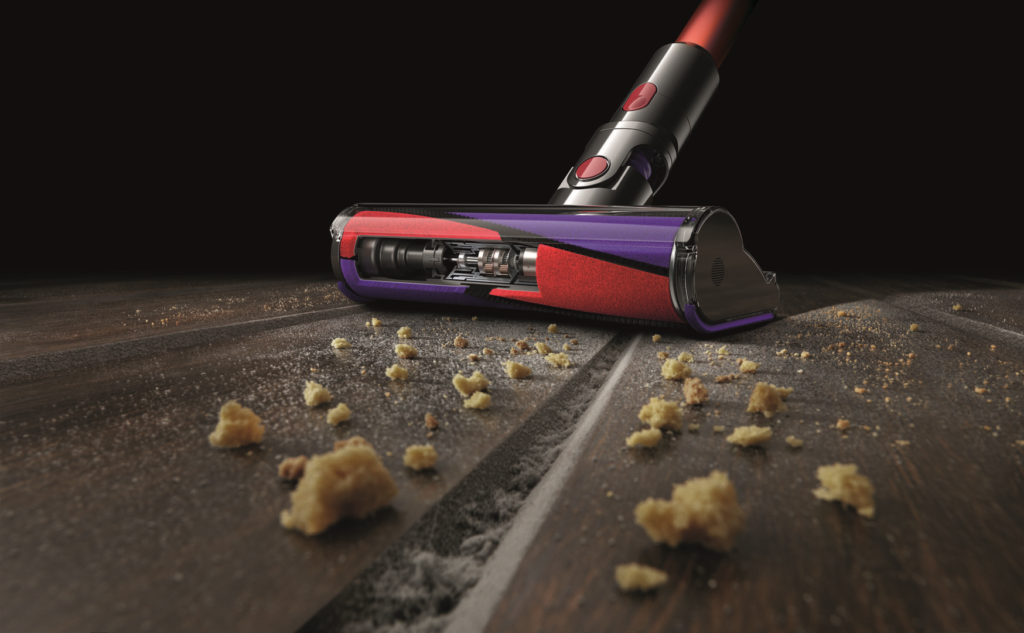 You might be thinking, can a cord free vacuum cleaner provide enough power for me to clean my house properly? Well, this little powerhouse can keep going on for up to 60 minutes non-stop mainly due to its 7-cell lithium-ion batteries. It also comes with various tools and cleaner heads that allow you to clean without any fuss in every nook and cranny.
It's easy to say that with this ultimate vacuum cleaner, even the most dreadful clean up after a big bash at your house will be done in a breeze. If you are worried that the Dyson Cyclone V10™ would be making a huge racket in your home then you'll be glad to know that it has been designed to reduce noise too!
Get this handy vacuum cleaner to help you with tedious cleaning in your home by visiting their website here, or if you want to try it out, you can head over to the Dyson Demo store at The Gardens Mall & Gurney Plaza, Penang. Don't miss out on Dyson's Chinese New Year Exclusives here!