In the vibrant landscape of Penang, where rich cultural heritage meets contemporary living, finding the perfect interior design firm to transform your living space can be a challenging task. This article serves as your guide to the top 12 interior design firms in Penang, carefully selected to ensure your dreams of a beautifully designed home become a reality.
Penang, known for its fusion of tradition and modernity, boasts a pool of talented design experts who have mastered the art of infusing character and functionality into every project. Whether you seek a minimalist, chic apartment or a traditional, cosy home, the designers in this list have the expertise and creativity to bring your vision to life.
How to Choose a Good Interior Design Firm
A good interior design firm should have the following criterias:
Creative Vision and Expertise: A good interior design firm possesses a team of creative visionaries who can conceptualise and execute innovative design ideas. They have the expertise to seamlessly blend aesthetics and functionality, ensuring your space is visually appealing and practical.
Tailored Design Solutions: A standout feature of a reputable interior design firm is its ability to provide personalised solutions. They take the time to understand your unique needs and preferences, tailoring the design to match your lifestyle and aspirations, resulting in a one-of-a-kind space.
Attention to Detail: A great design firm pays meticulous attention to detail, from the choice of materials and colours to the arrangement of furniture. Their commitment to precision and craftsmanship ensures that every element in your interior space is thoughtfully curated and executed.
Project Management Excellence: Effective project management is a hallmark of a good interior design firm. They coordinate the various aspects of your project, from budgeting and scheduling to sourcing materials and overseeing construction. This streamlines the process and minimises stress for clients.
Client-Centric Approach: The best design firms prioritise the client's satisfaction and maintain open communication throughout the project. They actively involve you in decision-making, ensuring that your vision is realised while providing expert guidance and solutions along the way.
Our Selection of the 12 Best Interior Design Firms in Penang
Join us as we reveal the design powerhouses that are shaping Penang's interior design scene, pushing boundaries, and delivering awe-inspiring spaces that are both aesthetically pleasing and functional. From innovative concepts to timeless classics, these firms are ready to turn your interior design dreams into a beautifully realised reality.
1. Geometry Design & Build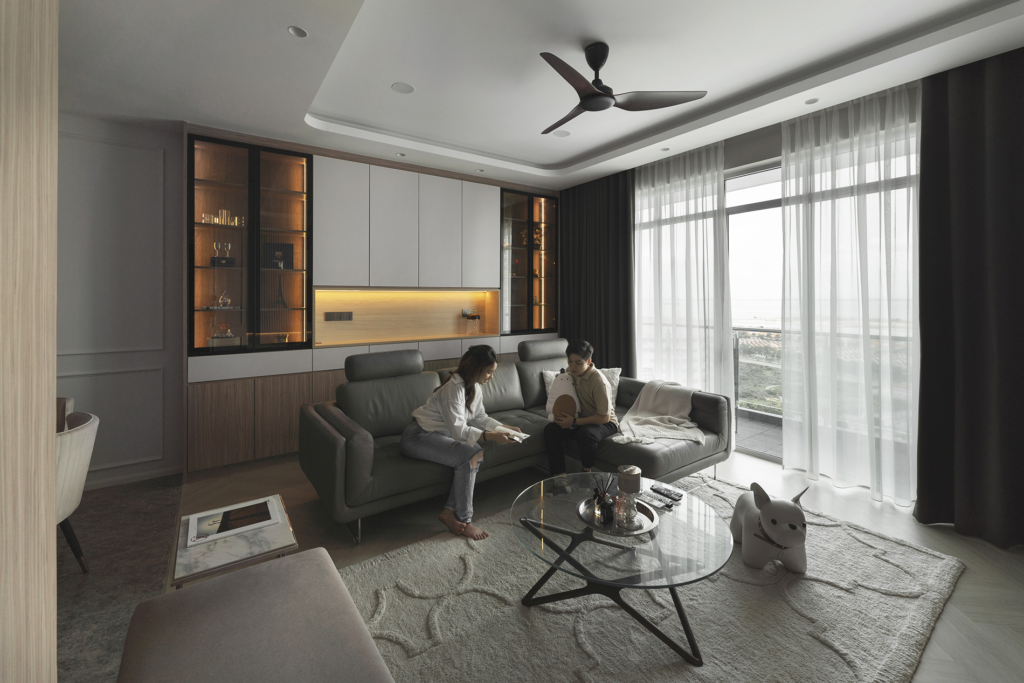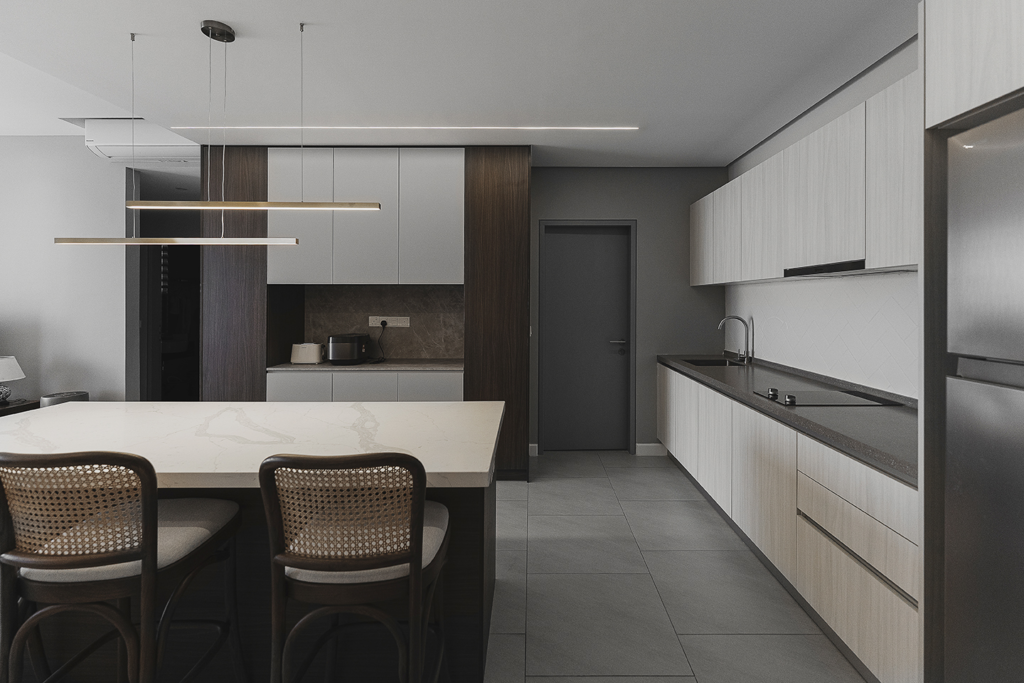 Geometry Design & Build, one of Penang's top 10 interior design and decoration firms, stands out for its all-inclusive approach. They seamlessly integrate interior and engineering design, managing projects from A to Z. In 2021, they established a 6,000-square-foot wood factory equipped with high-tech machinery, ensuring furniture quality and cost-effective customisation. Their professional workmanship reflects Singaporean renovation standards, with their carpentry mills boasting 25 years of experience in nationwide installations.
With over 10 in-house professional designers, they offer creative expertise. Their vision is to be a listed renovation firm in Malaysia, revolutionising the industry. Their mission is to provide an extraordinary one-stop solution, exceeding client needs and fostering an innovative environment. They aspire to be a talent, product quality, and business growth leader. Geometry Design & Build is your essential partner for a seamless journey from consultation to project delivery.
Operating Hours:
09:00 am – 06:00 pm (Monday – Friday)
Visit Them Via:
Website | Facebook | Instagram | YouTube
2. Hive Design Studio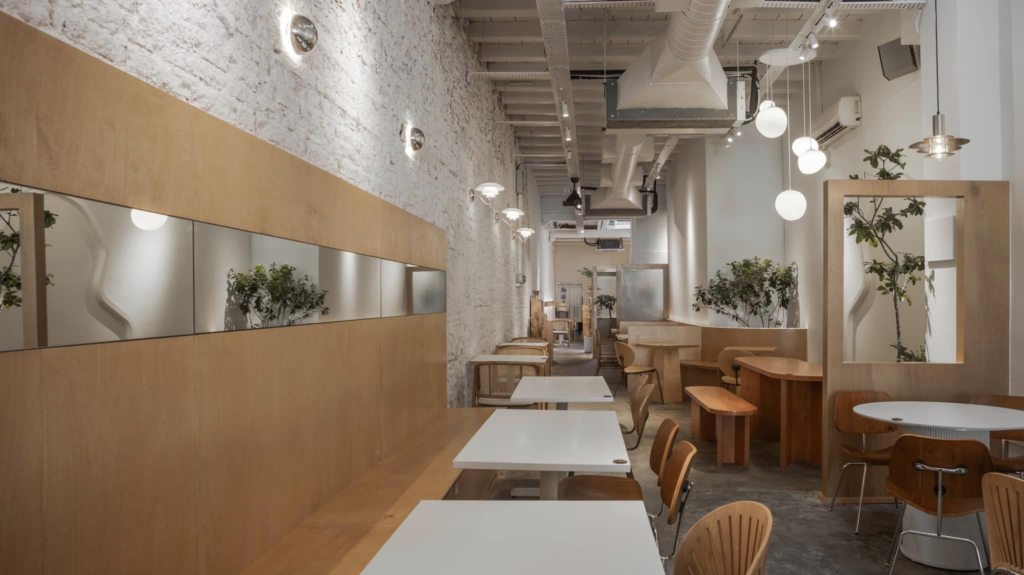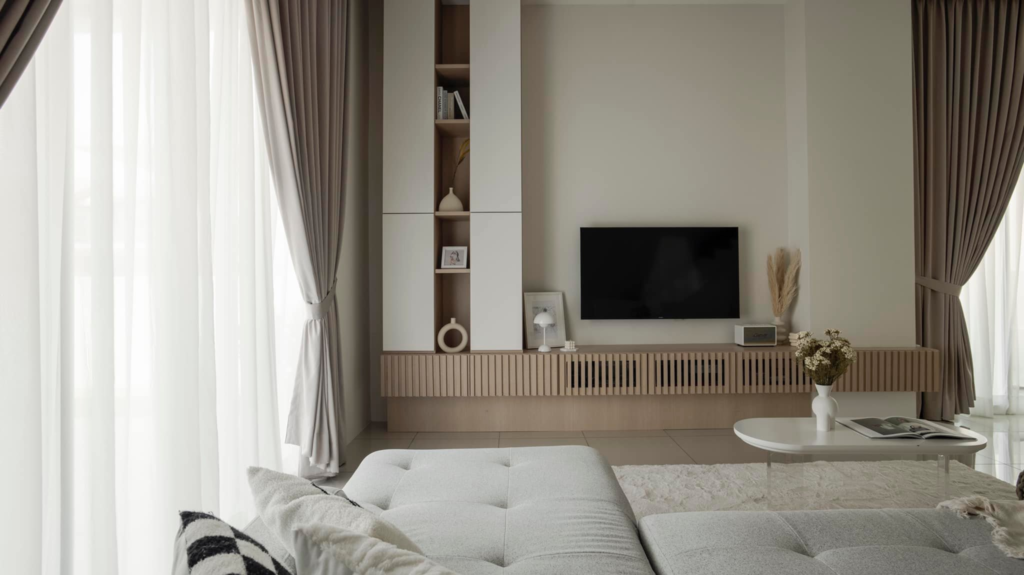 Hive Design Studio, previously known as Hive Designs, has been a prominent player in the Penang design landscape since its inception in 2012. Over the last decade, they've earned a reputation for their innovative and forward-thinking approach to interior design. With an impressive track record of transforming spaces into stunning works of art, Hive Design Studio combines aesthetics and functionality to create interiors that resonate with individuality. Their dedicated team of designers is well-versed in crafting living spaces that not only captivate the eye but also reflect the unique tastes and desires of their clients.
Hive Design Studio's commitment to staying at the forefront of design trends ensures that they provide cutting-edge solutions for every project, be it residential or commercial. Whether it's a minimalist apartment or a cosy traditional home, their ability to tailor their design to match their client's lifestyle sets them apart. Trust Hive Design Studio to turn your interior design dreams into a vivid reality, where artistry meets utility.
Operating Hours:
09:00 am – 06:00 pm (Monday – Friday)
Visit Them Via:
3. Chaos Design Studio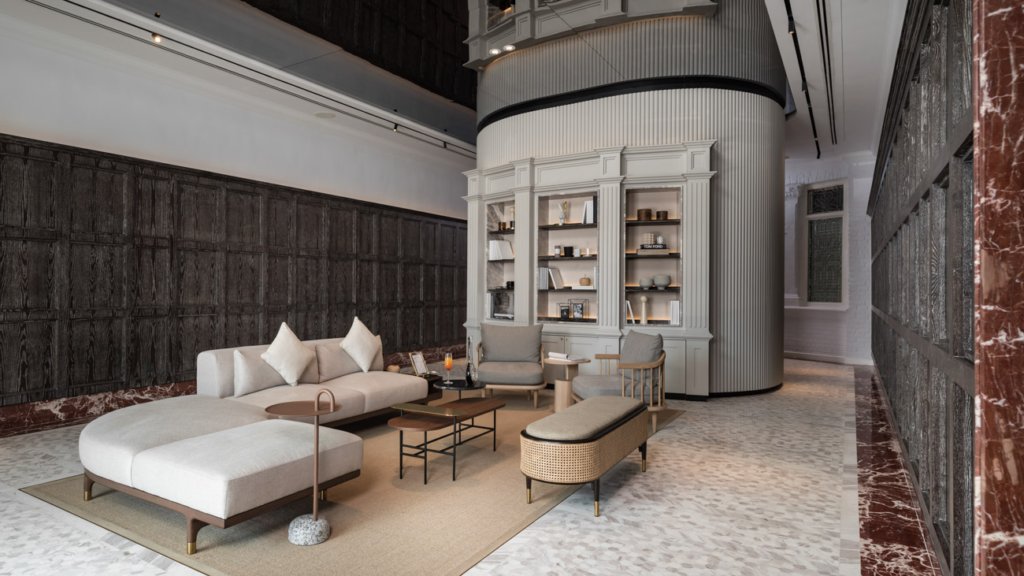 Chaos Design Studio is a multi-disciplinary design practice, celebrated for its unconventional approach, meticulous planning, creativity, and keen attention to detail. Located in culturally rich Penang, they draw inspiration from a diverse range of influences to craft bespoke spaces that seamlessly blend beauty, functionality, and contemporary relevance. Specialising in commercial, residential, and hospitality projects, Chaos Design Studio thrives on delivering unique solutions through collaboration and innovation.
Led by a dedicated team comprising Charles Khor, Serena Foo, and Vivian Khor, the firm may be small in size but harbours ambitious goals to set industry benchmarks. Their services encompass architectural and interior design, design and build, and consultation, offering a comprehensive suite to cater to diverse client needs. Despite their unconventional approach, Chaos Design Studio follows a systematic design process, ensuring precision from planning to site implementation.
Operating Hours:
09:00 am – 06:00 pm (Monday – Friday)
09:00 am – 01:00 pm (Saturday)
Visit Them Via:
Website | Facebook | Instagram
4. Norm Design Studio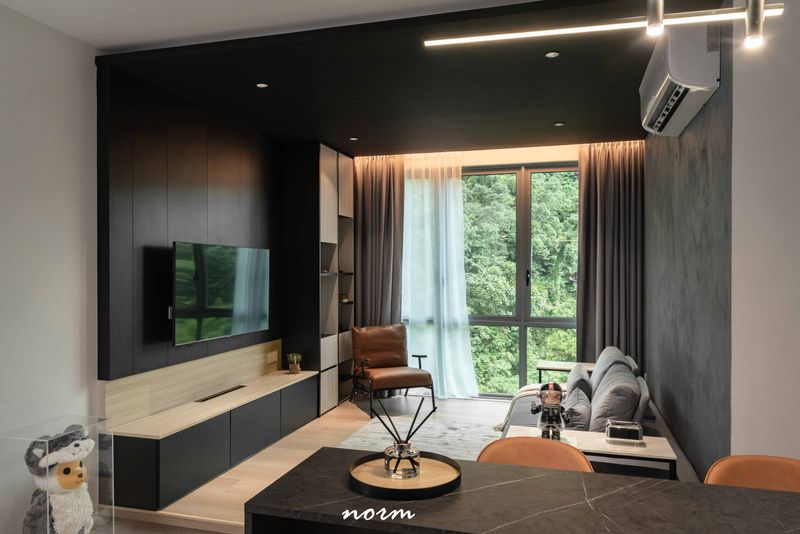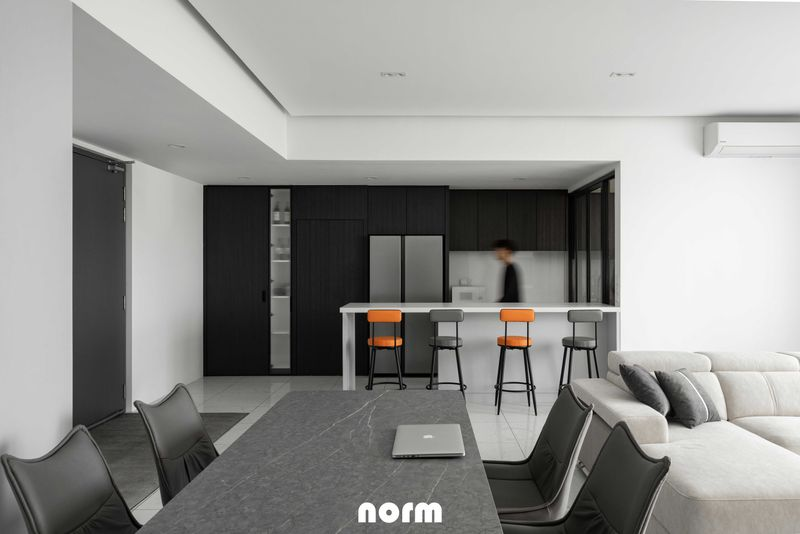 Norm Design Studio takes a visionary leap into the future of interior design with INTERIORDESIGNGPT, an AI-powered design generator. This innovative tool offers a more intelligent approach to design, simplifying the process. To get started, just upload a photo of your space, choose the room type and style, and watch as INTERIORDESIGNGPT generates a realistic rendering of your room, turning your vision into a tangible reality. Their vision extends beyond individual projects. Norm's goal is to enhance the living environment for everyone, making it the norm in every person's life. This vision fosters creativity and innovation worldwide, promising homes with superior interior designs that align perfectly with lifestyle preferences.
Norm Design Studio's core values revolve around teamwork, responsibility, minimalism, cost-consciousness, and effective time management. They offer a wide range of services for both residential and commercial clients, including exterior and interior space planning, 3D visualisations, furniture design, and decoration. Their workflow, from initial contact to project completion, is a well-structured process that ensures precision and efficiency. Norm Design Studio is setting a new standard in interior design, making creativity accessible to all.
Operating Hours:
09:00 am – 11:00 pm (Monday – Saturday)
Visit Them Via:
Website | Facebook | Instagram
5. Vault Design Lab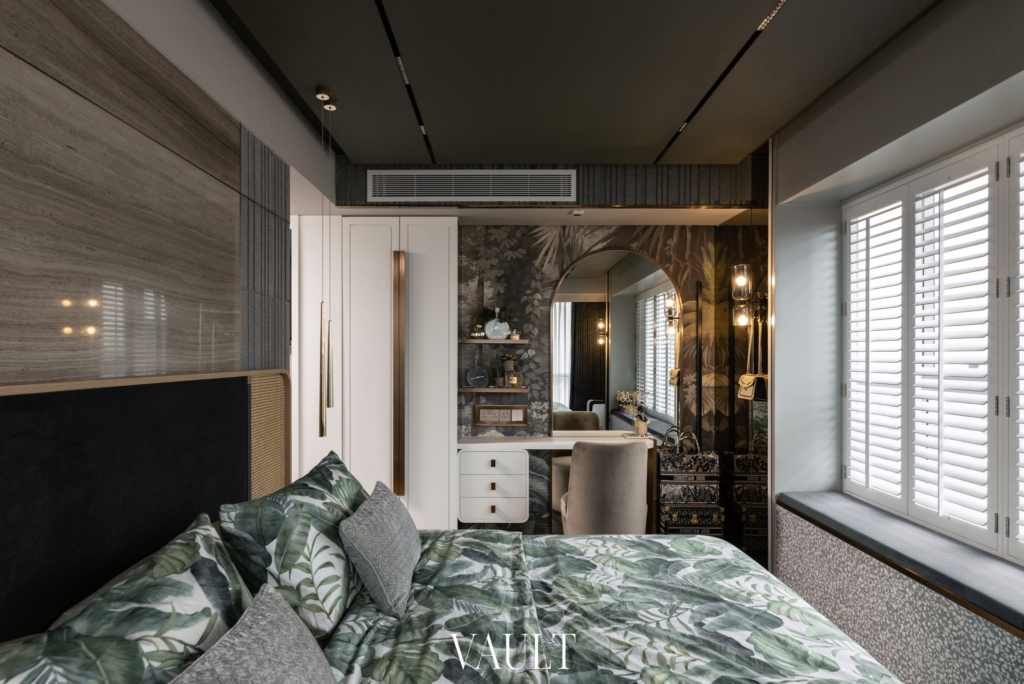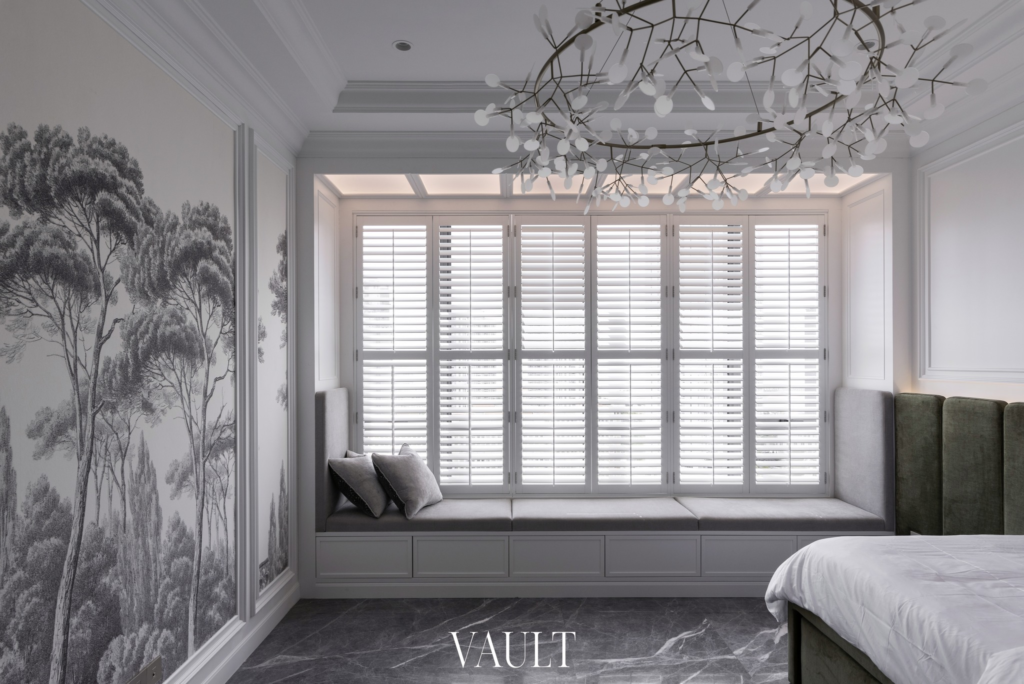 Vault Design Lab is a full-service interior design firm based in Penang, Malaysia, renowned for its ability to create spaces that strike a perfect balance between modern elegance and timeless classicism. They handle an array of projects, from residential to commercial, encompassing both new constructions and renovations. What sets Vault Design Lab apart is its dedication to crafting interiors that are not only aesthetically pleasing but also highly functional. Their signature style marries elegance with uniqueness, ensuring that every project reflects the client's taste, optimises space and enhances everyday life. They don't merely change the appearance of your home; they transform its essence.
Functionality is at the core of every project they undertake. Their team of experts collaborates to bring out the best features of each space, maximising its potential. Whether it's interior decoration or a complete renovation, Vault Design Lab works in close coordination with experienced builders and top suppliers to ensure every detail is perfected. Vault Design Lab is a testament to the belief that life can indeed be made more beautiful through thoughtful and innovative design, and they are committed to turning that belief into a reality for every client.
Operating Hours:
10:00 am – 06:00 pm (Monday – Friday)
Visit Them Via:
Website | Facebook | Instagram
6. Artrend Interior Studio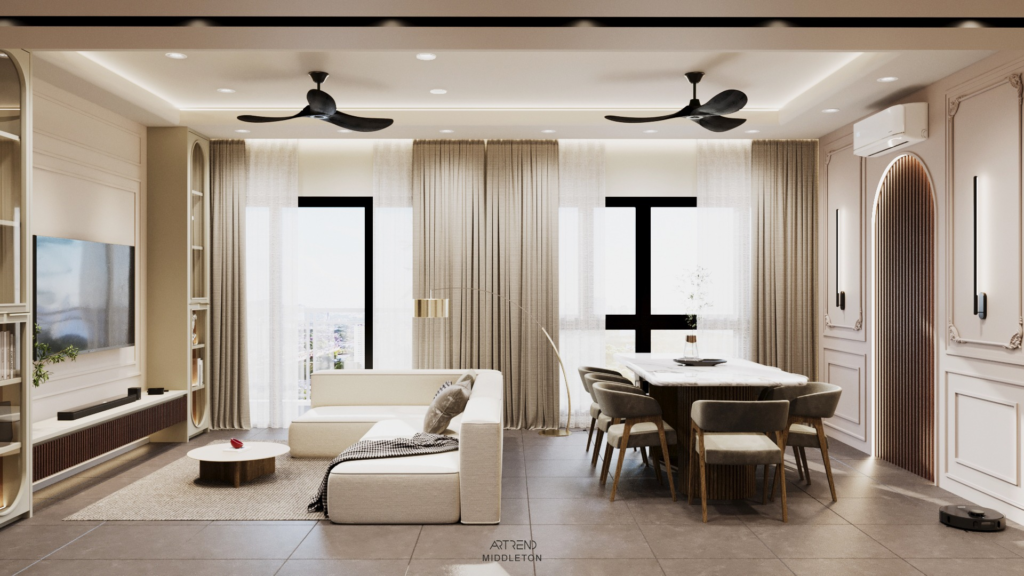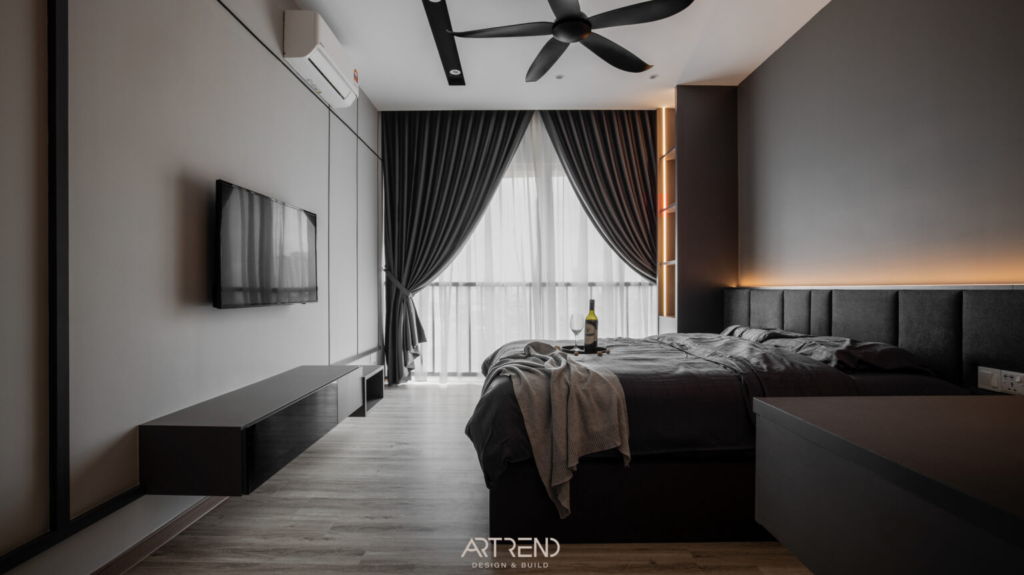 Artrend Interior Studio is driven by a team of creative interior design professionals who have been on a journey of transforming spaces since their establishment in 2017. Their purpose is to help clients design the spaces they've always dreamt of living or working in. At the heart of Artrend Interior Studio's ethos are qualities of professionalism, quality, efficiency, and reliability. They're not just in the business of design; they're in the business of crafting memorable and functional spaces that blend art seamlessly into daily life.
With a client-centric approach, Artrend Interior Studio is dedicated to making your design aspirations a reality. They believe that spaces can be more than just functional; they can be a canvas for artistic expression that elevates the everyday. Artrend Interior Studio, where passion meets innovation to create spaces that truly resonate with your desires.
Operating Hours:
09:30 am – 05:30 pm (Monday – Saturday)
Visit Them Via:
Website | Facebook | Instagram
7. JGiCONCEPT DESIGN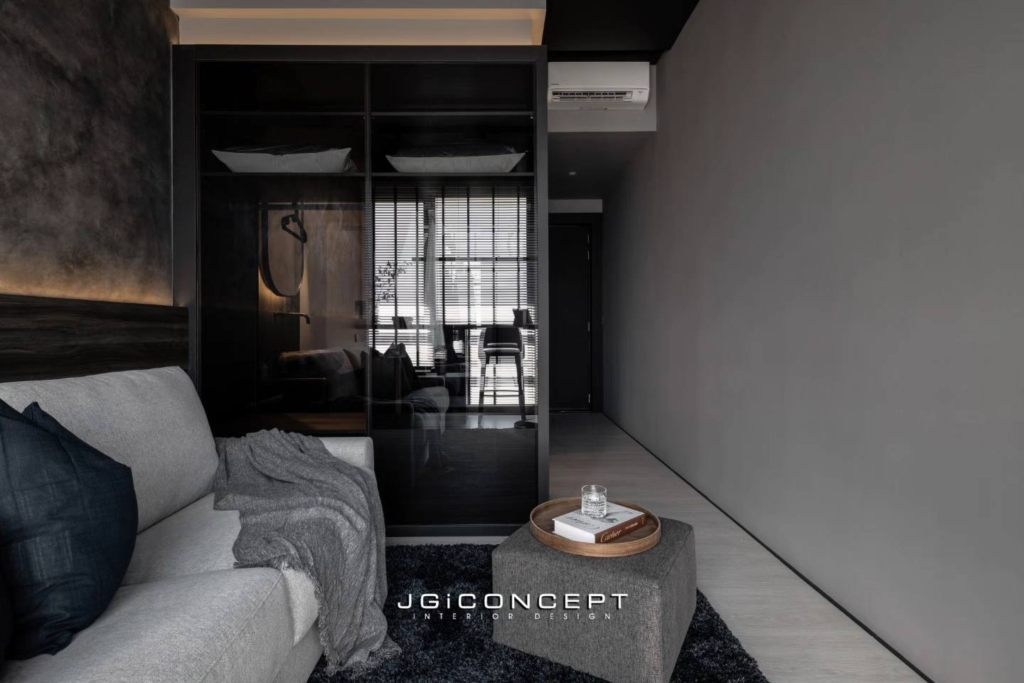 JGICONCEPT DESIGN prides itself on being a team of professionals deeply committed to understanding and fulfilling the unique needs of each client. They recognise that a space can be more than just aesthetics; it's a place where comfort and functionality meet artistry. Whether it's a new bungalow or a bathroom, their approach is characterised by deep listening and a relentless pursuit of creative possibilities within existing dimensions. Their services are all-encompassing, covering everything from planning and conceptualisation to design development, material selection, and detailed documentation.
JGICONCEPT DESIGN's comprehensive approach ensures that each project is not only aesthetically pleasing but also seamlessly executable, turning ideas into realities. Their expertise in space planning, interior detailing, and construction documentation is a testament to their dedication to perfection. JGICONCEPT DESIGN's commitment to environmental and social responsibility, combined with its innovative and sustainable design approach, makes it a pioneer in the field, setting the bar high for interior design practices worldwide. They have truly mastered the art of turning spaces into dynamic, eco-friendly, and socially conscious environments.
Operating Hours:
10:00 am – 05:00 pm (Monday – Friday)
Visit Them Via:
Website | Facebook | Instagram | TikTok
8. LEGNO ID & Construction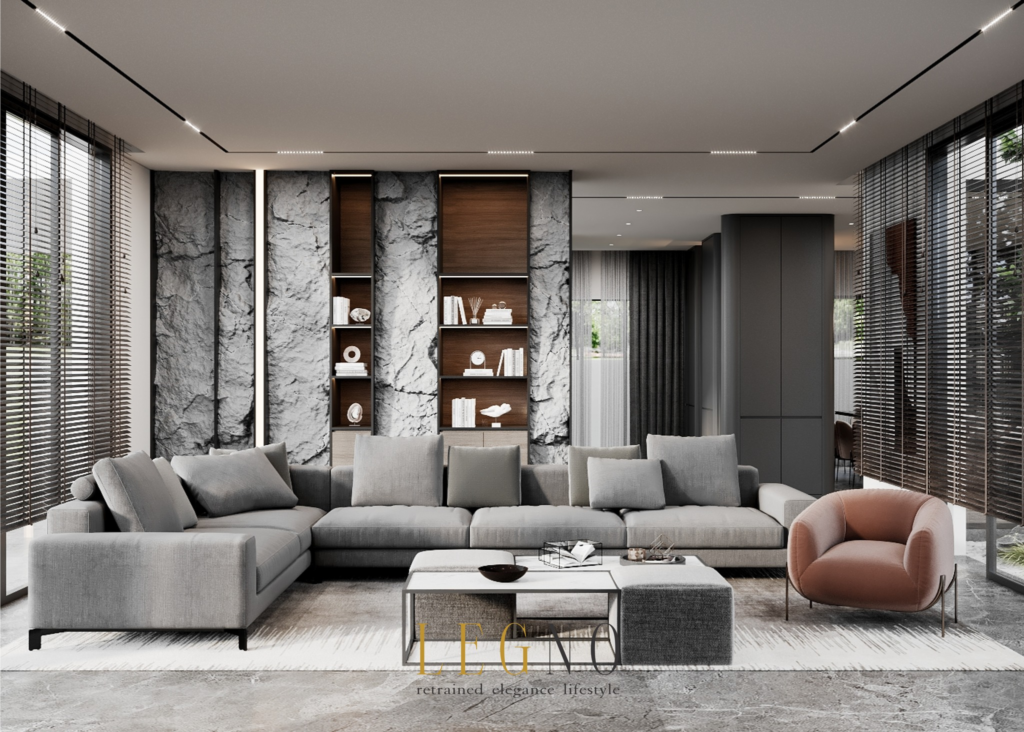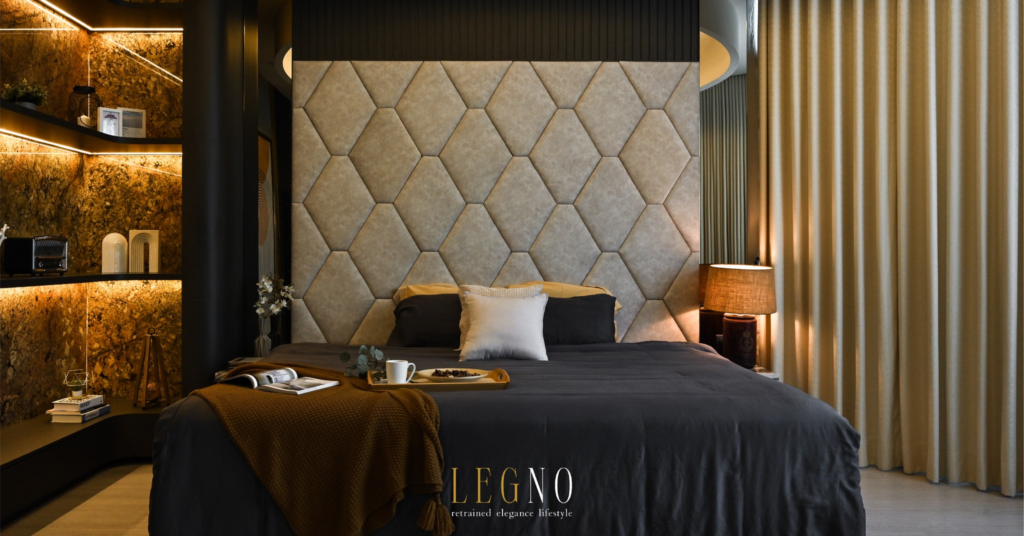 LEGNO ID & Construction stands out as a premier interior design firm in Penang, Malaysia, celebrated for its luxury design approach. What sets them apart is their dedication to understanding their clients deeply. They invest time in getting to know your personality, ensuring that the designs they create are not just aesthetically pleasing but are perfectly in tune with your lifestyle. For LEGNO, luxury design is about achieving a state of flawlessness, where every design element finds its perfect balance. With a "turn-key" approach, their interior design team is committed to achieving the highest level of design excellence in every project they undertake.
Their range of services covers interior design, design and build, interior architecture, and facade design. Whether it's a commercial space or a residential one, LEGNO ID & Construction is known for its impeccable craftsmanship in creating spaces that exude luxury and style. For those who seek the extraordinary, LEGNO ID & Construction is the epitome of luxury interior design, elevating spaces to a level of sophistication and excellence that seamlessly marries aesthetics and functionality.
Operating Hours:
09:00 am – 06:00 pm (Monday – Friday)
09:00 am – 01:00 pm (Friday)
Visit Them Via:
Website | Facebook | Twitter | Instagram | Pinterest | YouTube
9. Ben Chiaro Interior Design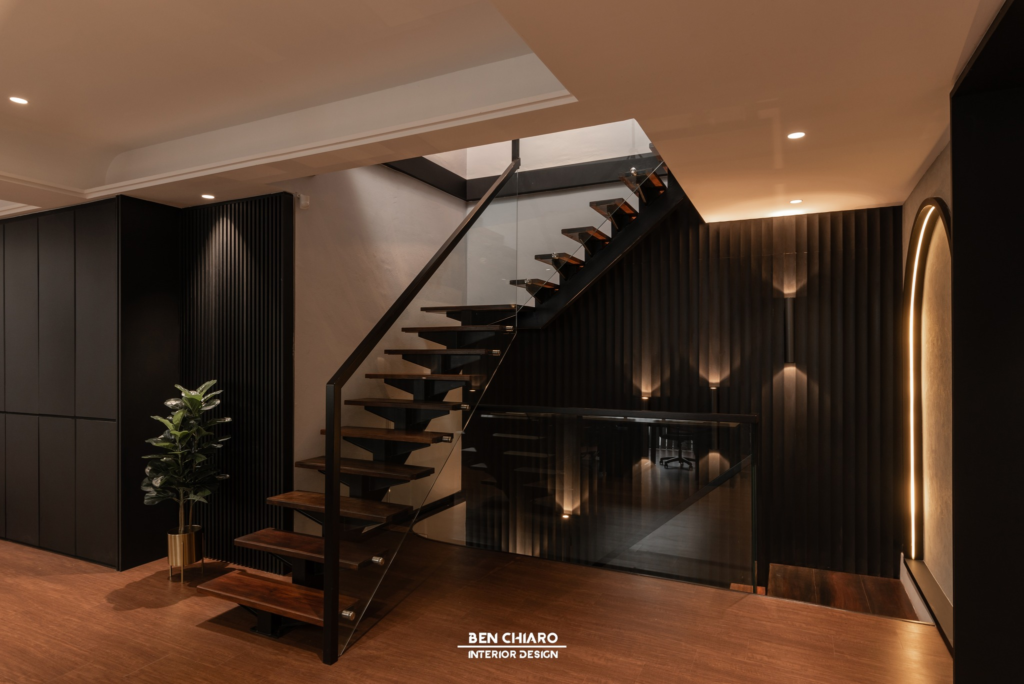 Ben Chiaro Interior Design is a master of crafting immersive experiences through thoughtful design. Their service process is a testament to their commitment to creating extraordinary spaces, and it's just the beginning of what sets them apart. In addition to their well-structured service process, Ben Chiaro Interior Design brings a wealth of expertise and creative vision to every project. Their talented team of designers takes a deep dive into the unique needs and desires of each client. They believe that a successful design begins with a comprehensive understanding of the client's vision, lifestyle, and aspirations.
Moreover, Ben Chiaro Interior Design doesn't limit itself to one style or approach. Their versatility and adaptability shine through in their ability to tailor designs to a wide range of preferences, from modern and minimalist to classic and ornate. They understand that no two clients are the same, and each project demands a unique approach. When it comes to materials, Ben Chiaro's Interior Design is highly discerning. They are well-versed in the latest trends and sustainable options, ensuring that the materials selected not only contribute to the aesthetics but also to the long-term durability and functionality of the design.
Operating Hours:
09:00 am – 06:00 pm (Monday – Saturday)
Visit Them Via:
Website | Facebook | Instagram
10. CMYK Interior Design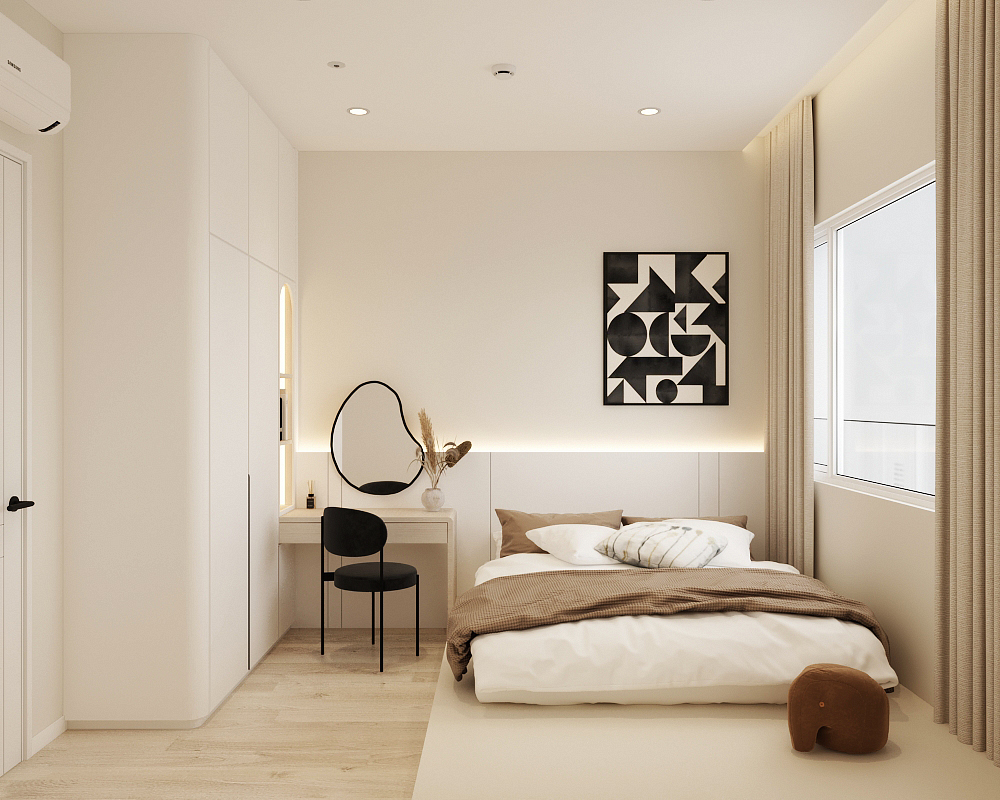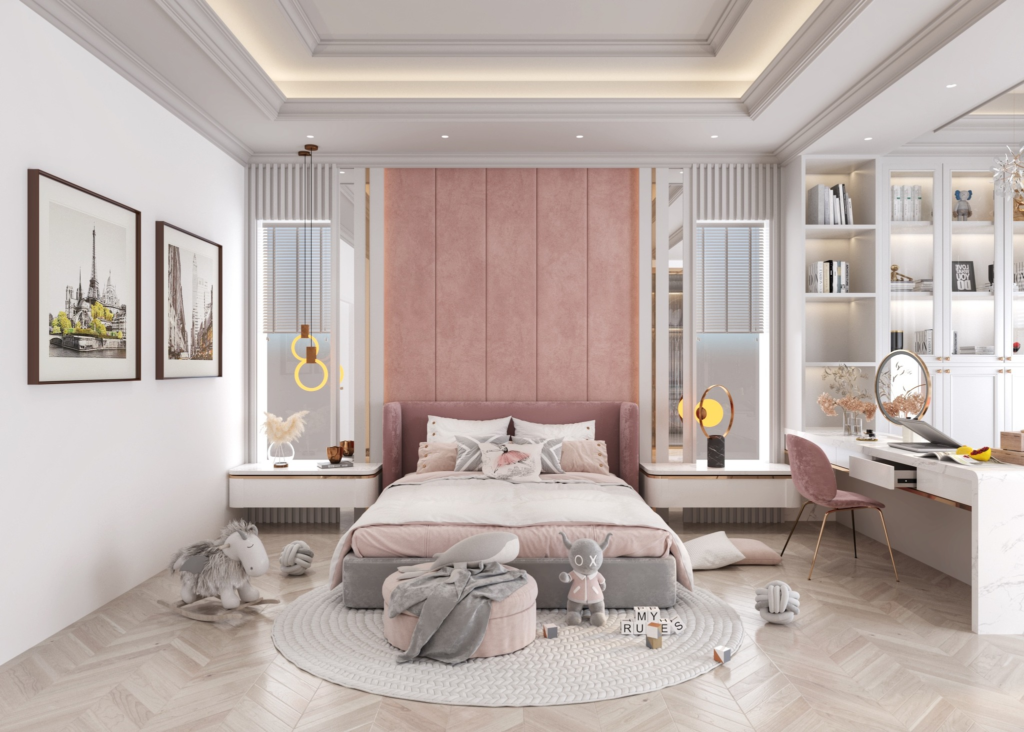 CMYK Interior Design is your design partner in crafting spaces that resonate with your personality and preferences. Their core service, Interior Designer Consultation, places your vision at the forefront, ensuring that every aspect of the design aligns with your unique taste. From Layout and Spatial Planning (2D) to Visual Rendering (3D), CMYK Interior Design meticulously transforms your ideas into tangible blueprints. The 2D layout serves as the groundwork, optimising every inch of your space. Moving to 3D, they offer a digital preview, allowing you to fine-tune your design with a vivid, three-dimensional perspective.
Their Carpentry Detailed Drawing stage is all about precision. No detail is too small to be documented, guaranteeing that the final execution adheres to the design down to the millimetre. CMYK Interior Design isn't just about design; it's about empowering you with the knowledge and expertise to create a space that's both functional and undeniably fabulous. They make your design journey an artful exploration of your unique style and preferences.
Operating Hours:
Always Open
Visit Them Via:
11. March Studio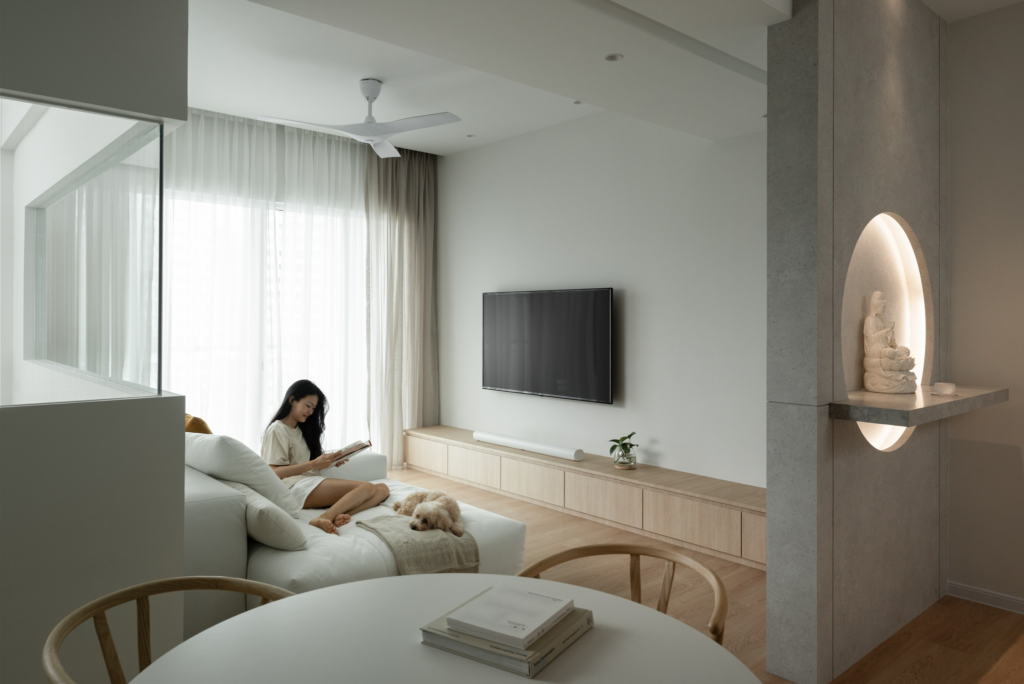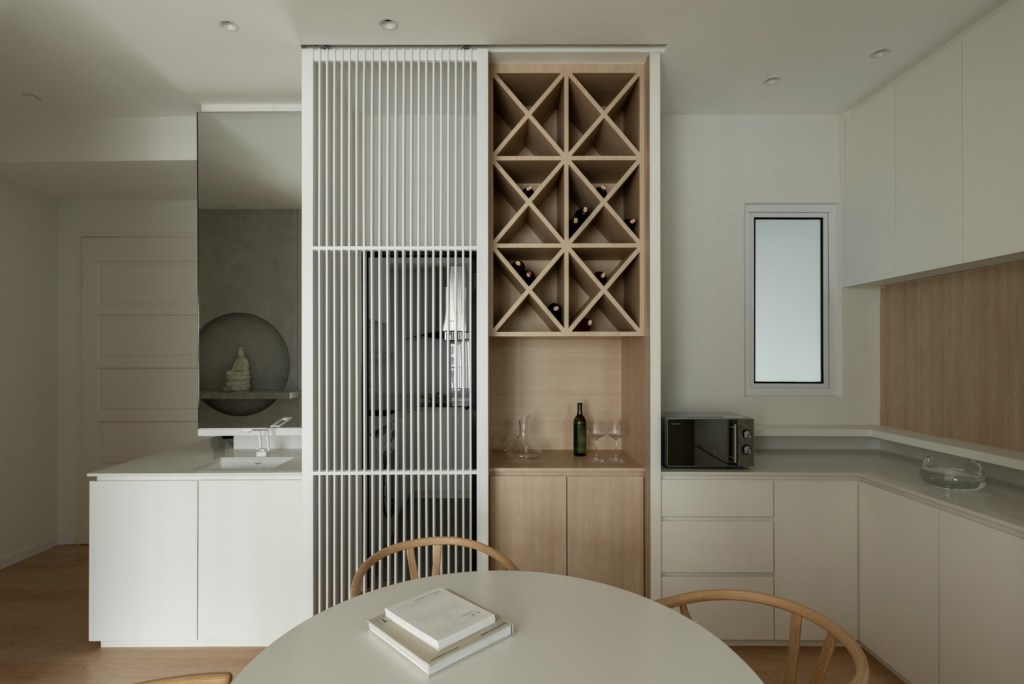 March Studio is more than just an interior design firm; it's your partner in creating holistic solutions for your space. Based in Penang, they bring a wealth of expertise to transform your spaces into functional and aesthetically pleasing environments. Their commitment to delivering total solutions is a testament to their dedication to understanding your unique needs and aspirations. Whether it's a residential or commercial project, March Studio takes a tailored approach to ensure that the design aligns perfectly with your lifestyle and preferences.
Every project they undertake is marked by a keen eye for detail and an understanding of the nuances that make each space unique. March Studio combines creativity with functionality to craft spaces that not only look good but also serve their intended purpose efficiently. Their Penang base provides them with a deep understanding of the local culture and design trends, ensuring that their solutions are well-suited to the region. March Studio is your partner in creating spaces that truly resonate with your vision, offering a comprehensive array of services that go beyond design to provide total solutions for your space.
Operating Hours:
Always Open
Visit Them Via:
12. Vogueas Interior Design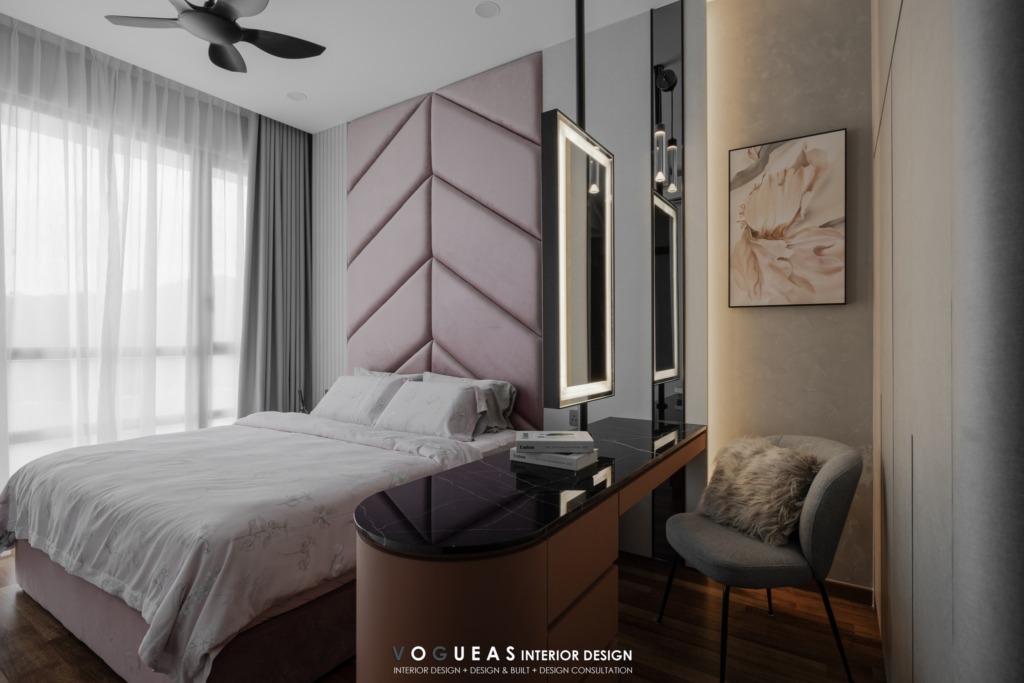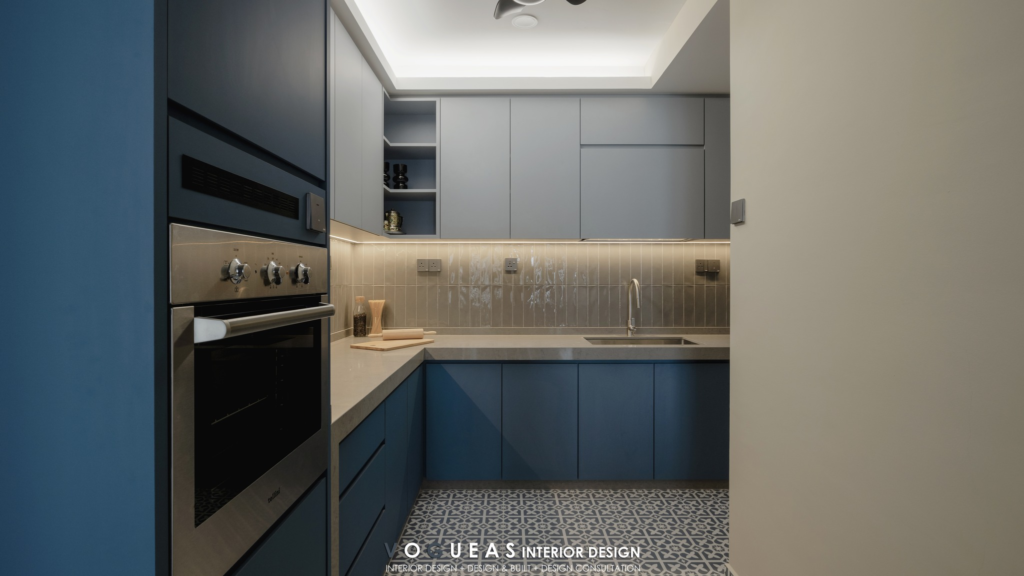 Vogueas Interior Design Plt is a hub of creativity and expertise, established with the vision to "Vogue Your Lifestyle." Their design philosophy is all about versatility, where every project combines the best of functionality and aesthetics. At Vogueas, each client is entrusted to highly experienced and professional Senior Designers who bring a wealth of expertise to the table. They believe that design should be adaptable and versatile, catering to the individual lifestyle and personality of each client.
Vogueas Interior Design stands out for its solid expertise, a keen focus on quality production, and constant performance. They meticulously select interior designers and builders to ensure the delivery of high-quality work. Their commitment to quality extends throughout the design and renovation process, with active communication to ensure that the outcomes closely match the proposed conceptual drawings. Their services encompass residential, office, and commercial designs, making them your ideal partner in transforming any space.
Operating Hours:
10:30 am – 07:00 pm (Monday – Friday)
Visit Them Via:
Website | Facebook | Instagram
Final Thoughts
The interior design scene in Penang boasts a remarkable array of experts who have mastered the art of transforming spaces into exceptional living environments. From their commitment to functionality and aesthetics to their dedication to sustainable and timeless designs, these professionals have reshaped the concept of interior design. Their diverse approaches, whether it's through holistic solutions, insightful tips, or a focus on comprehensive solutions, have left an indelible mark on the industry.
These design experts, with their forward-thinking ideals and versatile styles, have set the bar high, promising a future where design continues to flourish. In Penang, the world of interior design is in good hands, with these talented professionals consistently delivering stunning and inspiring interiors, a testament to their commitment to excellence.