It's a pretty well-known fact that the kitchen is often known as the heart of the home; and it's also one of the most used rooms in your house. Hence, it stands to reason that you want to get the best interior designers in Malaysia to design the space that you will enjoy spending your time in.
So, aside from useful appliances, having a good and functional kitchen cabinet designs that makes it a breeze for you to move, cook and store your items should be one of your top priorities. You should be able to clean your kitchen cabinet from time to time as well. After all, you don't want your kitchen to be inconvenient as you'll be doing a lot of activities there.
Ahead, we've listed some of the best kitchen cabinets in Malaysia where you can consult them to get the ideal design that you need for your kitchen.
1. Golden Home Kitchen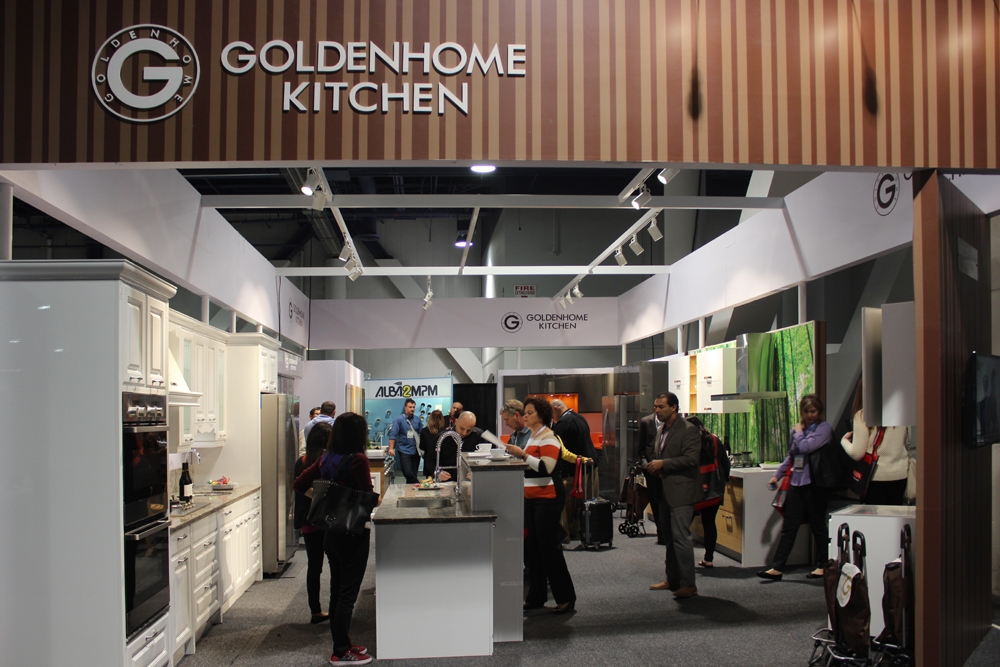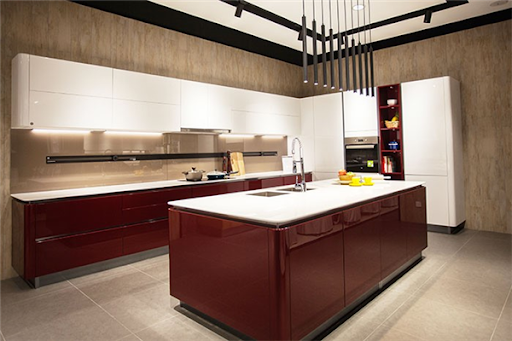 This is one of the leading kitchen brands in Malaysia with more than 20 years of experience in making kitchen cabinetry. They have a worldwide presence across several countries and pride themselves on their functional, stylish and eco-friendly products that are better for you and your home.  They have various innovative designs that will definitely stand the test of time in your kitchen. Check out their website here for more information on their products and offerings.
2. 
 Signature Kitchen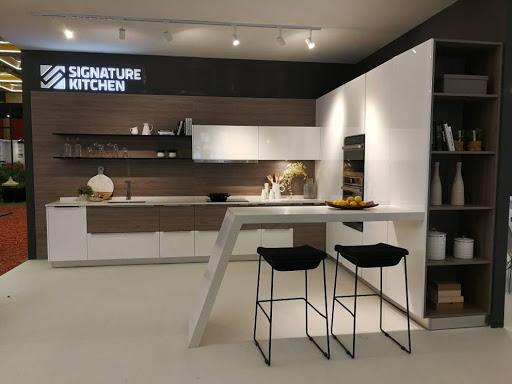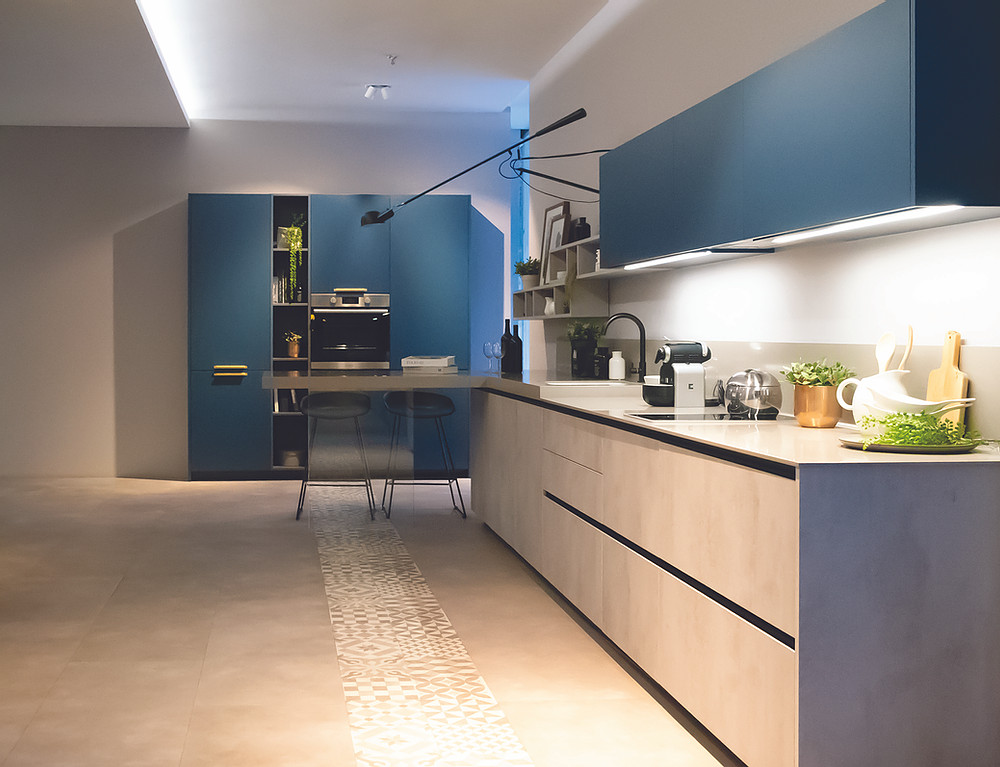 Established in 1994, Signature Kitchen began as a humble distributor and retailer of modular kitchen systems. With over 25 years of experience, they are experts in creating quality kitchen cabinets for their clients that are modern and versatile. The company has presence across 15 countries and has six designer kitchen styles that you can customise for your home. 
3. 
REKA Interiors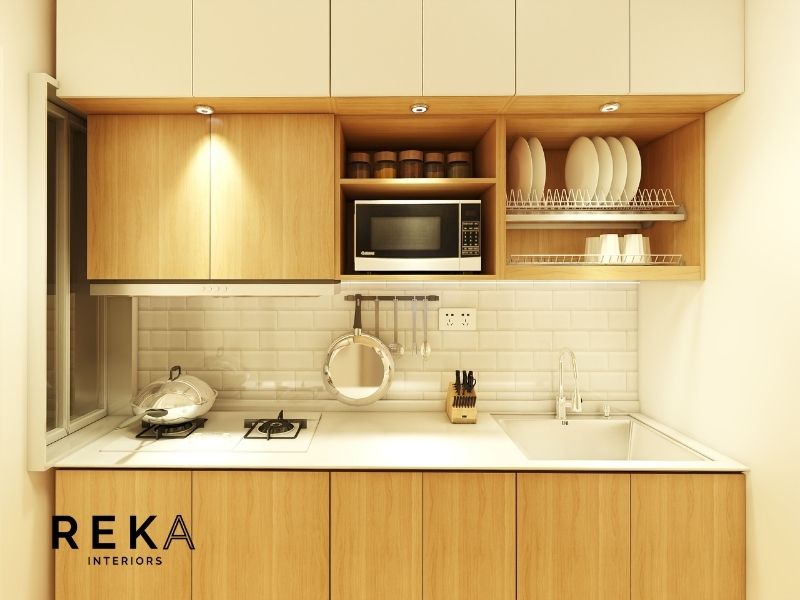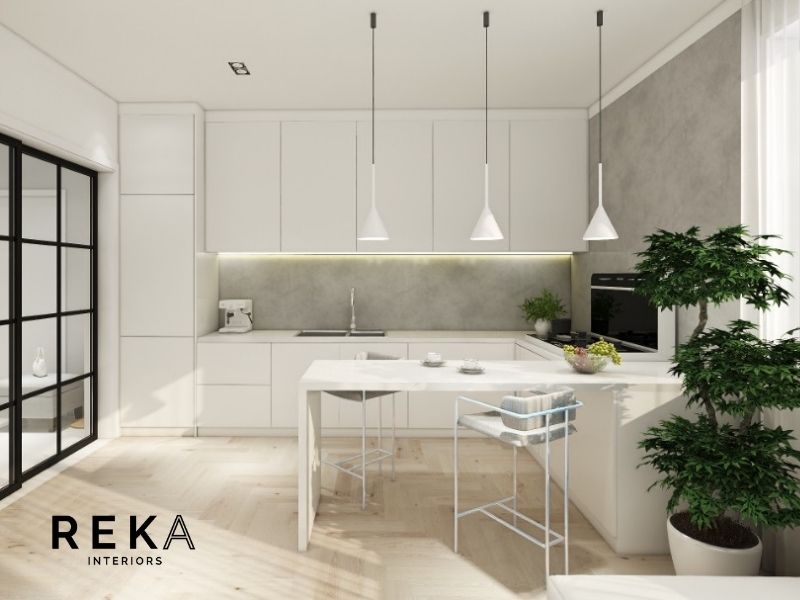 If you are looking for MUJI style kitchen cabinets or kitchen cabinets with a touch minimalist, REKA Interiors would be the best place you go to. Their work is heavily inspired by the Japanese brand: MUJI which focus on the minimalism, wooden material and white colour. Being a specialised interior design firm, they also help clients to build foyer cabinets, wardrobe, working table and even Tatami style bedding.
4.
Unity Kitchen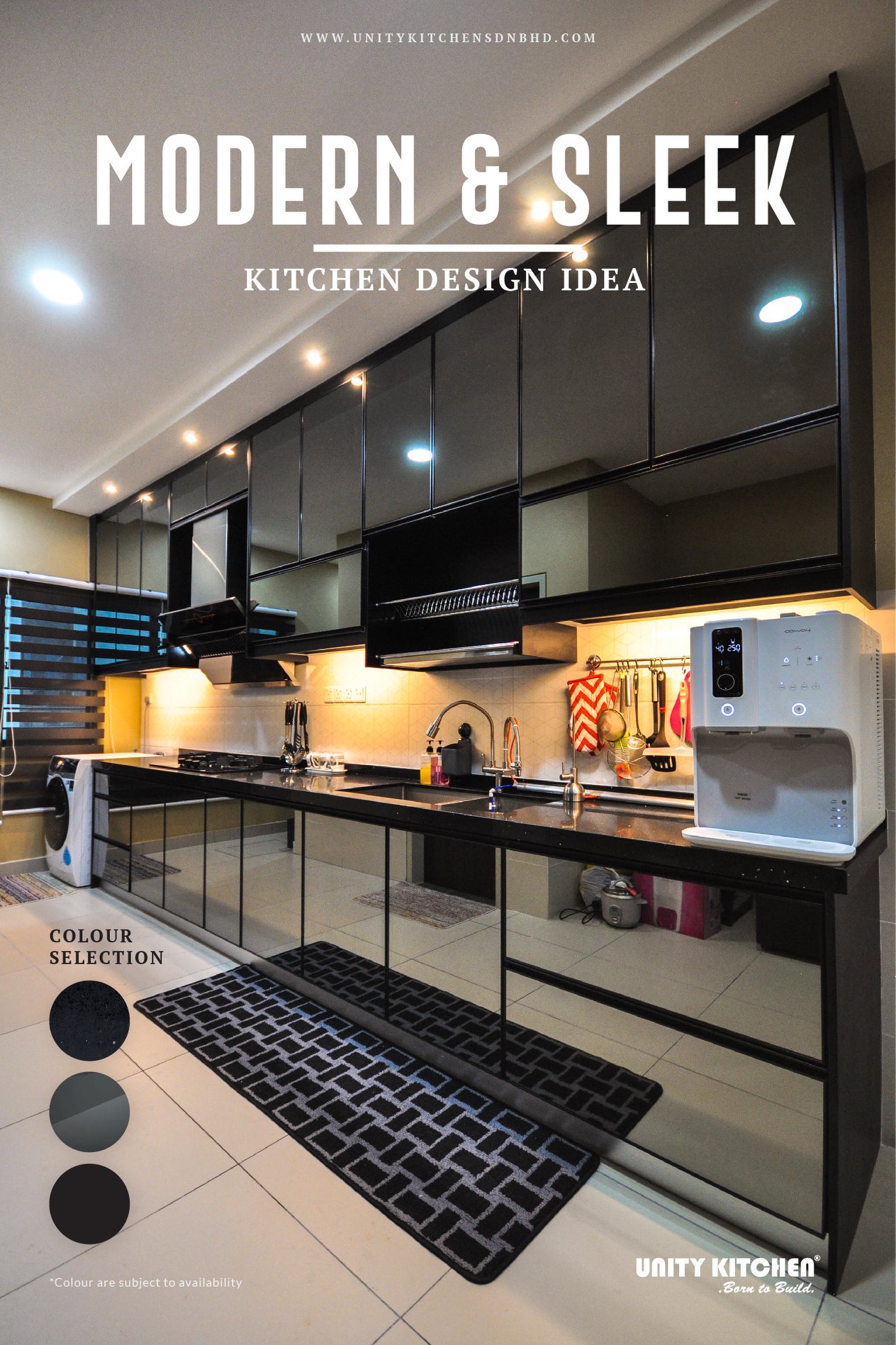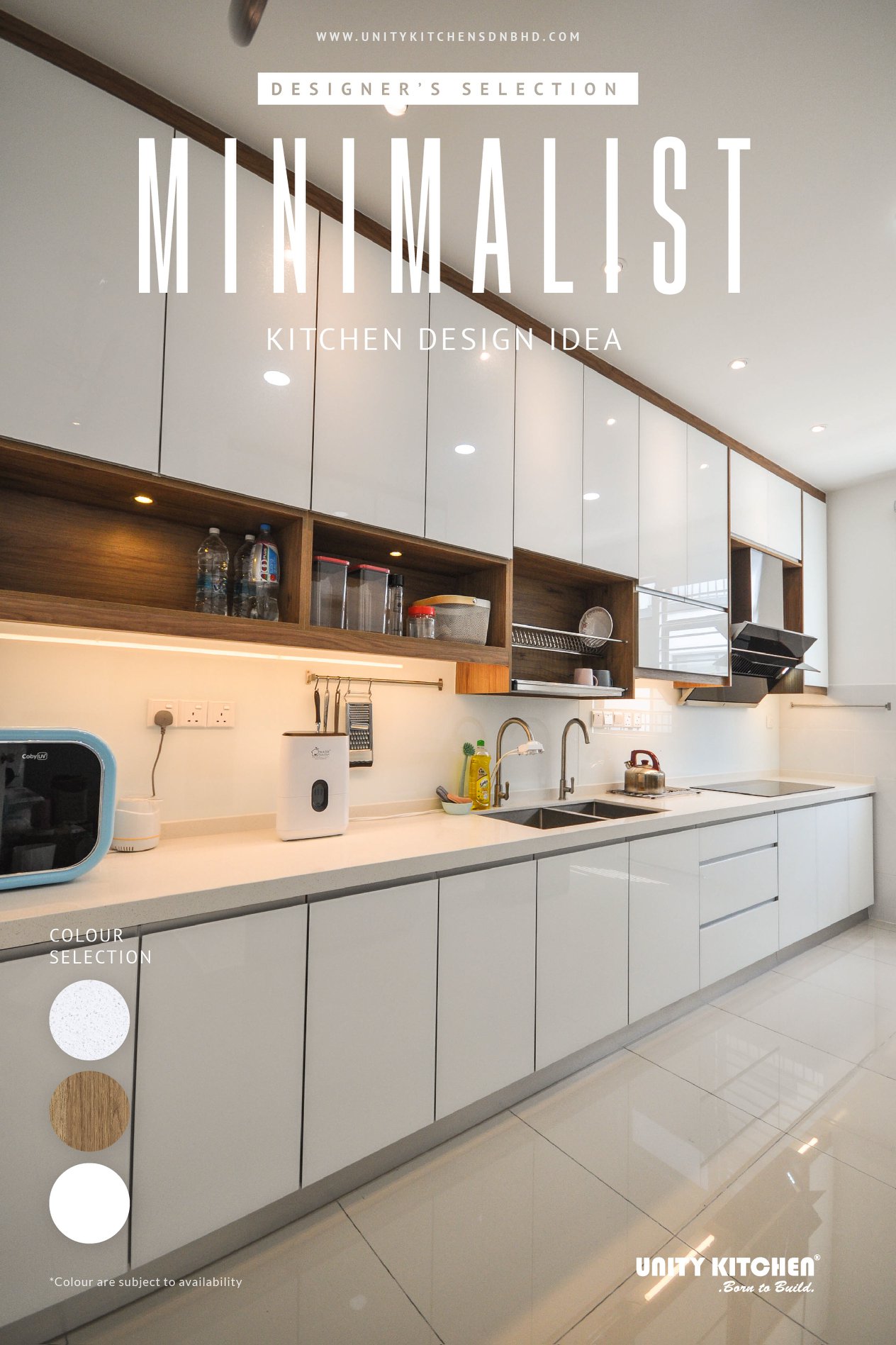 Unity Kitchen has been in business since 2008 and like many of its peers on this list, they have garnered quite a few awards during this time. They are proud of the fact that they can offer high quality products at reasonable prices and make sure that their customers are always satisfied. Make sure you ask about their anti-cockroach boards when you're designing your dream kitchen.
5.
Legend Kitchen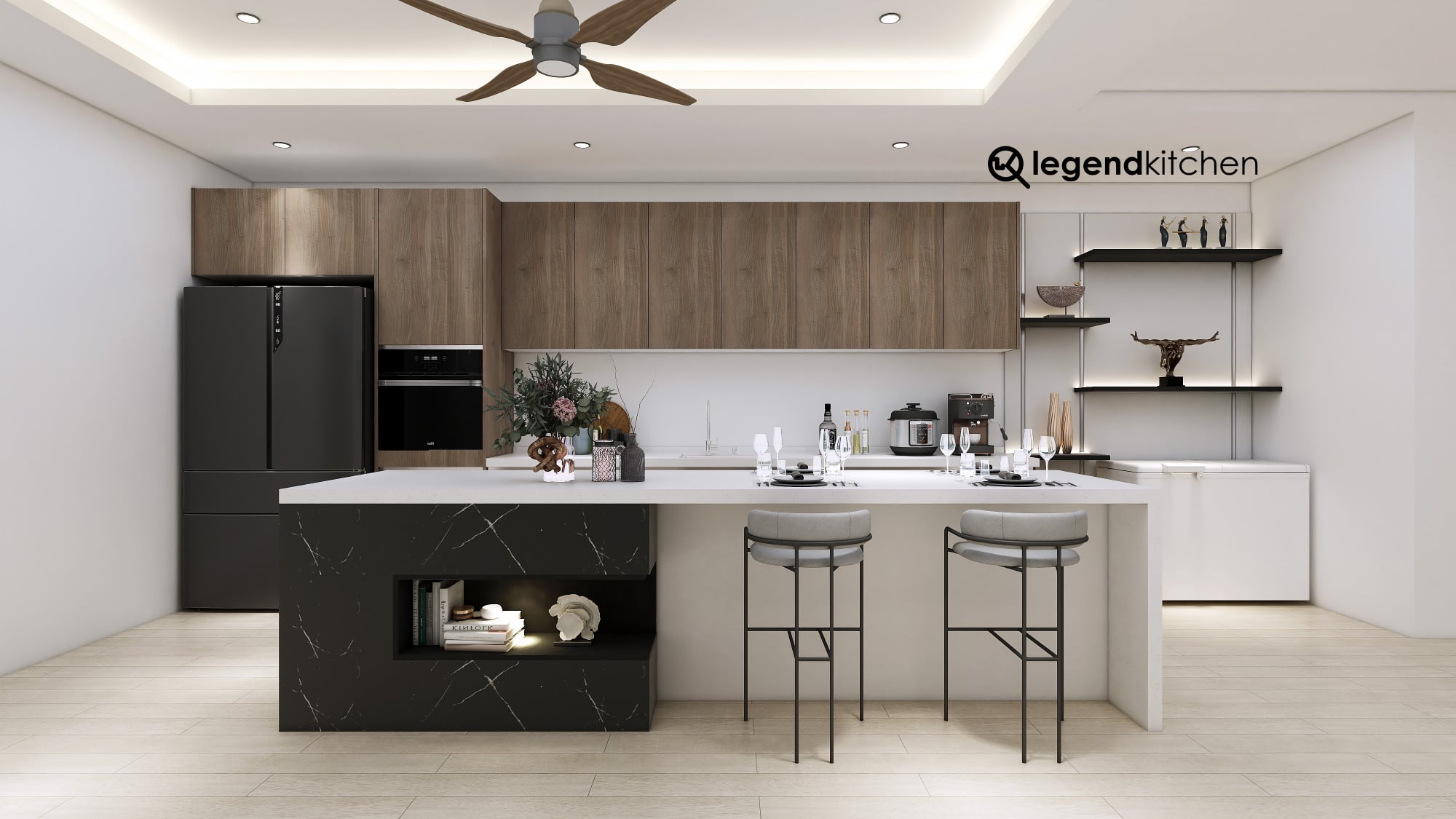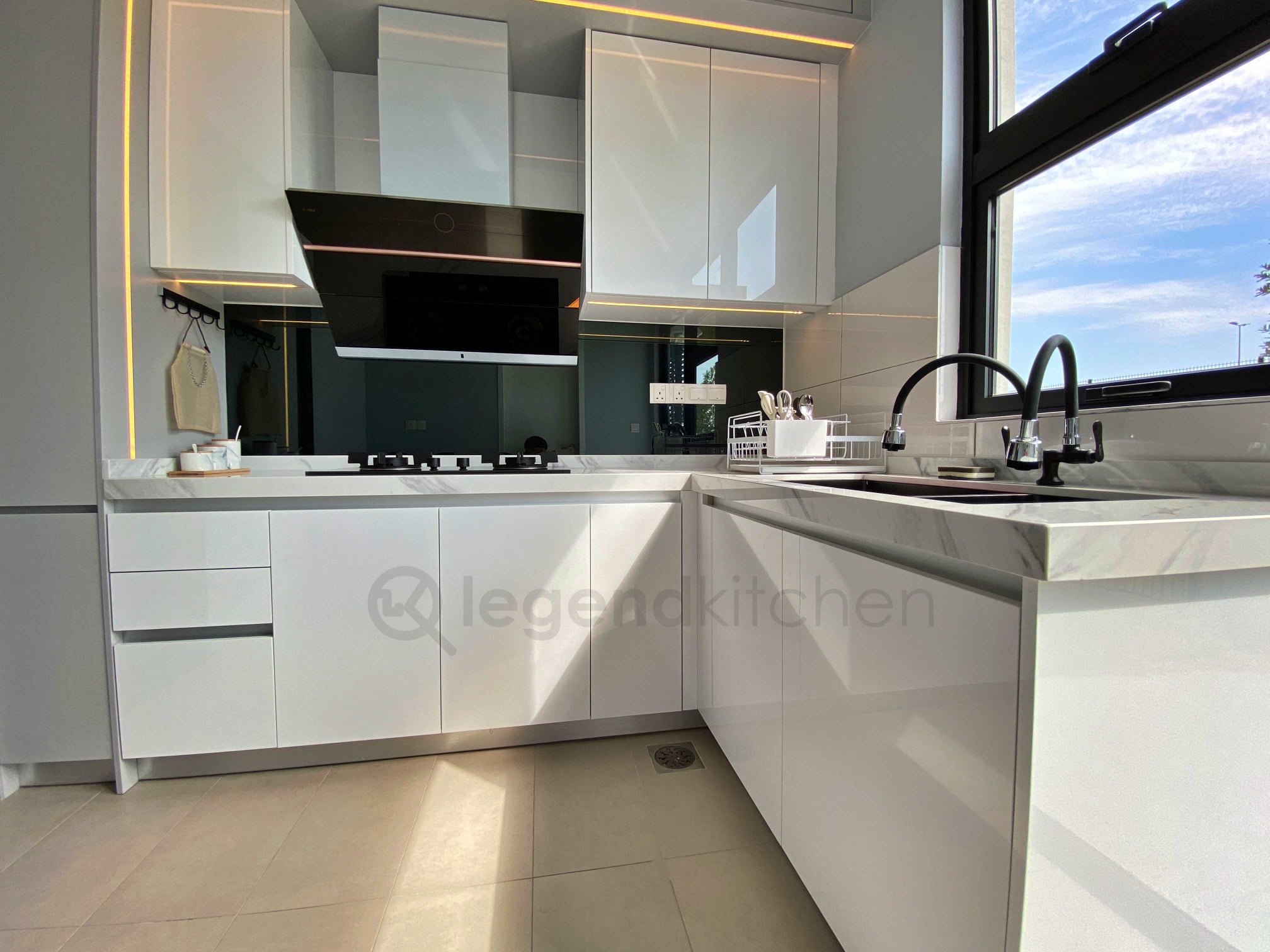 This homegrown brand was founded in 1994 on a shoestring. Since the beginning, Legend Kitchen has made it a point to lower their profit margins and pass on the savings to their customers. Hence, you can rest assure that Legend Kitchen's products are priced reasonably without sacrificing quality. Since they are always innovating and designing, you can be sure to find trendy and stylish kitchen cabinet designs too.
6.
Alloy Kitchen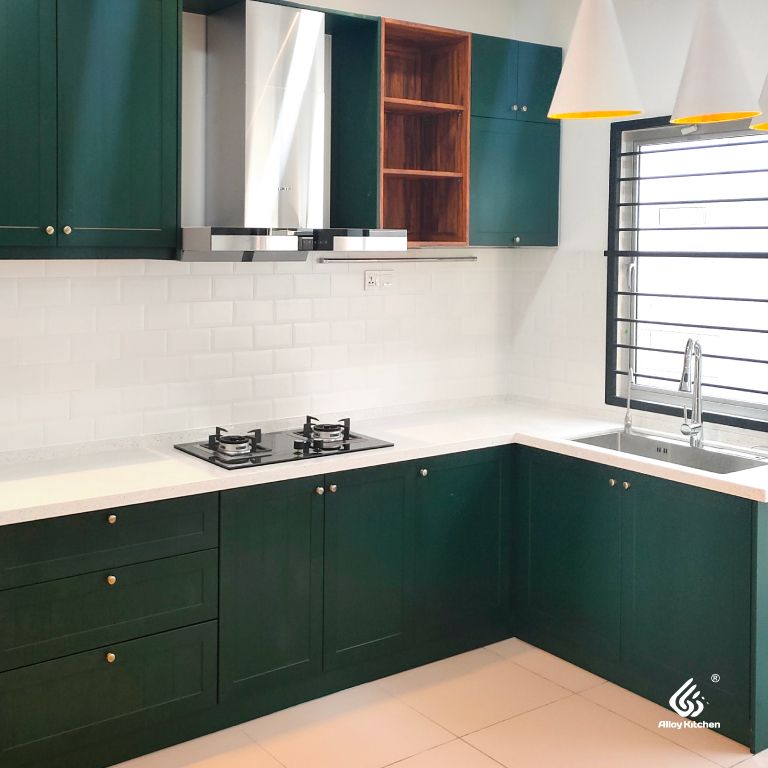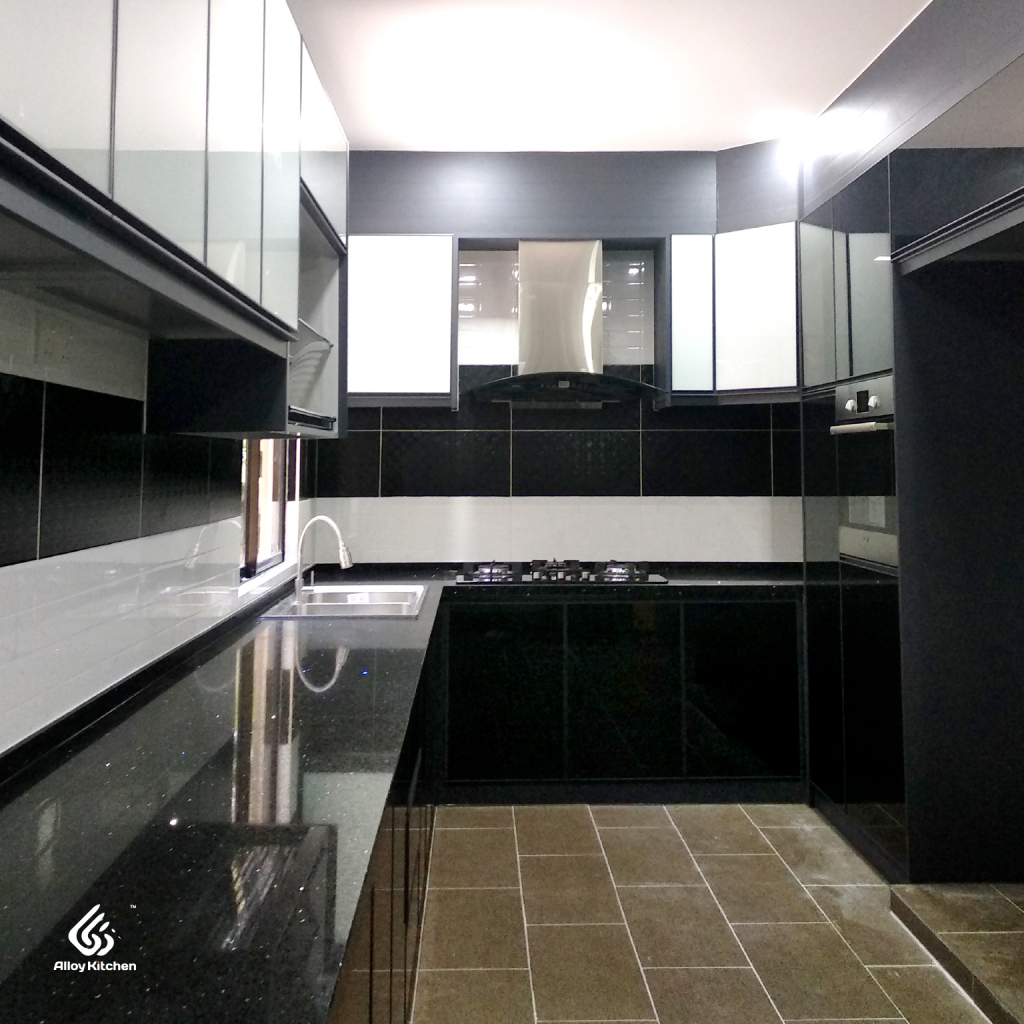 While most kitchen cabinets are normally made of wood or other similar materials, Alloy Kitchen stands out from the rest by specialising in aluminium cabinets. The reason they did this was because aluminium is more durable, is easy to take care and prevents termites. However, their cabinets are so cleverly designed, you'll never realise it's made of aluminium. 
7. Verra Kitchen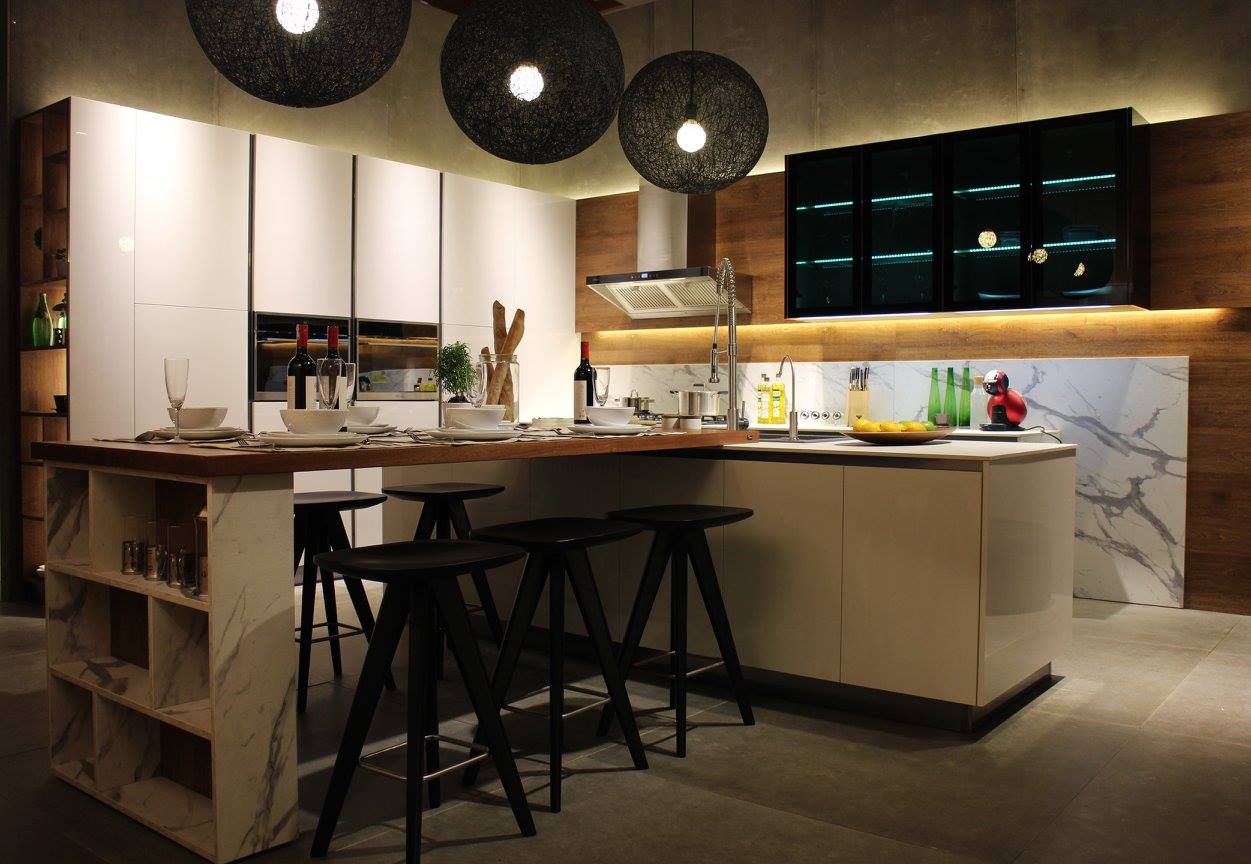 If you're looking for an extremely strong and long-lasting kitchen, then look no further than Verra Kitchen. The company creates kitchens from Cerra, a material that originated from Europe. It's described as a 100% natural product that is made of mineral porcelain ceramic. In fact, they claim that it's so durable that only diamonds can scratch their Cerra products.
8. IKEA Kitchen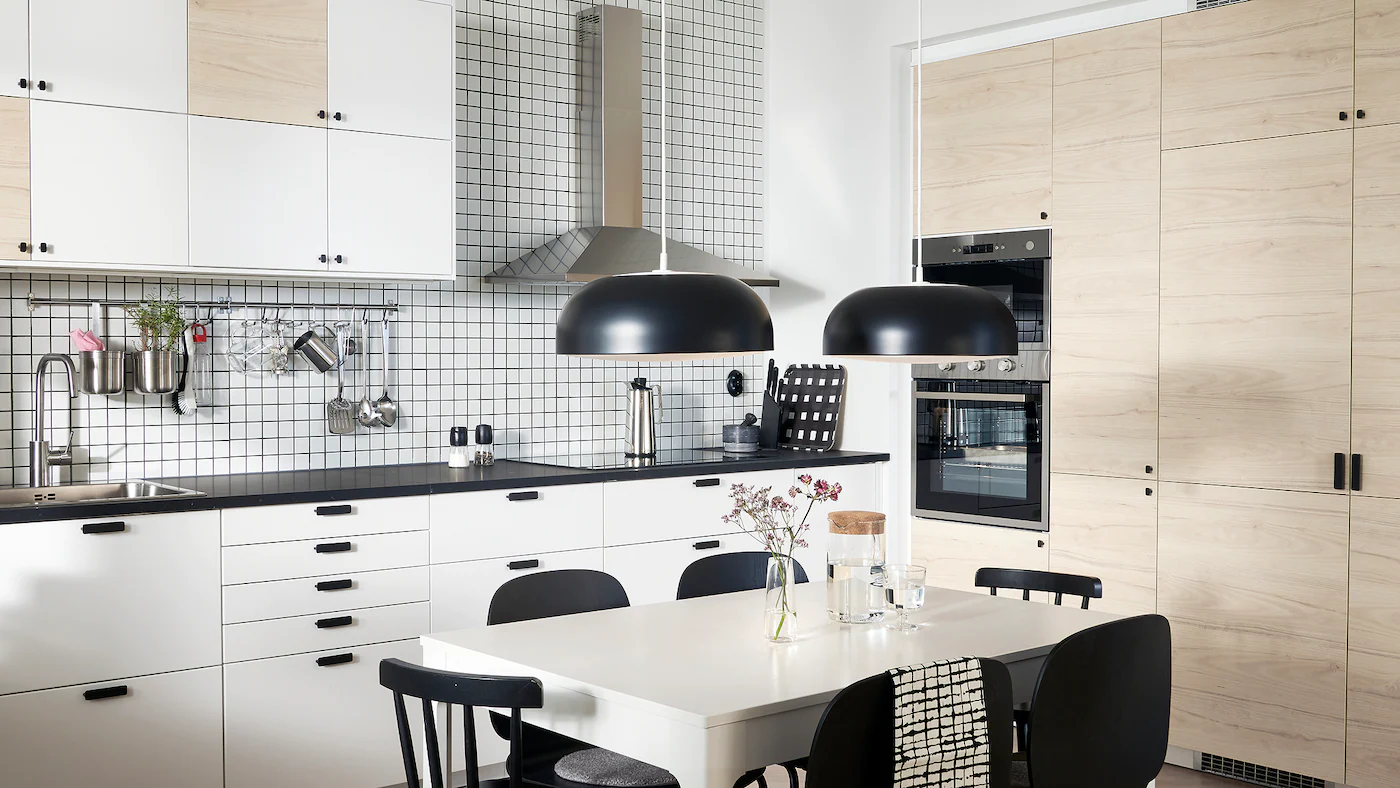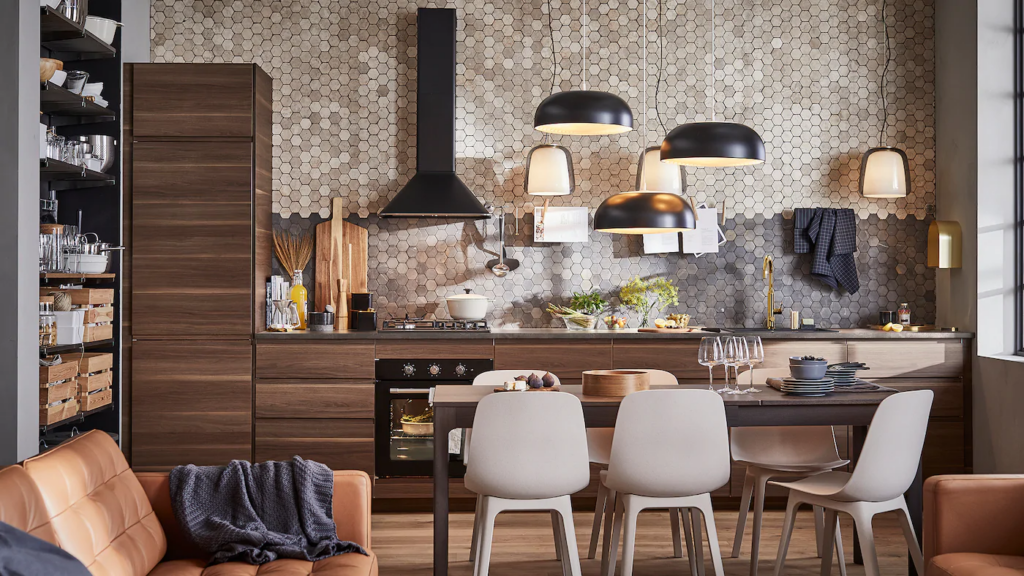 This popular home and living brand that originated from Sweden needs no introduction. Head over to one of their showrooms to get inspired by their modern and stylish kitchens. If you are feeling daunted, you can book appointments with their Kitchen Planning Specialists to make your ideal kitchen a reality. Or better, head on to their website as you can do online shopping with just your fingertips.
As kitchen makeover is where majority of your home renovation budget goes to; you will need to do sufficient planning so that you can get the kitchen cabinets of your dreams. Fret not, as these kitchen specialists will definitely help you out on this journey.
If you need more advise from the kitchen specialists in the market, you can also visit our website listing to consult with them.