Keeping your kitchen clean and organised is essential, and one appliance that can greatly assist in achieving that is a dishwasher. In Malaysia, several top-quality dishwashers are available, offering excellent cleaning performance, energy efficiency, and convenience. Whether you're a busy professional or a homemaker, investing in a reliable dishwasher can save you time and effort in your daily routine.
Features of a Good Dishwasher
A good dishwasher should possess a range of features that contribute to its overall performance, efficiency, and convenience. Here are some key features to look for in a dishwasher:
Cleaning Performance: A good dishwasher should provide excellent cleaning performance, effectively removing food particles, grease, and stains from dishes, cutlery, and cookware. Look for features such as multiple wash cycles, adjustable water pressure, and spray arms that ensure thorough and consistent cleaning.
Capacity and Flexibility: The dishwasher's capacity should be suitable for your household's needs. Consider the number of place settings it can accommodate and whether it has adjustable racks or folding tines to accommodate larger or oddly-shaped items. A flexible interior layout allows for versatile loading configurations.
Energy Efficiency: Opt for a dishwasher that is energy-efficient to reduce both environmental impact and energy costs. Look for dishwashers with energy-saving features such as sensors that adjust water and energy usage based on load size or soil level. Dishwashers with high energy efficiency ratings, such as Energy Star certified models, are a good choice.
Noise Level: Consider the noise level of the dishwasher, especially if you have an open-plan kitchen or if you prefer a quiet environment. Look for dishwashers with low decibel ratings and features like noise insulation or specialized motors that minimize operational noise.
Wash Programs and Specialised Options: A variety of wash programs allows you to choose the appropriate settings for different types of dishes and levels of dirtiness. Look for options such as quick wash, heavy-duty, delicate, and eco-friendly cycles. Additional specialized options like sanitising, steam cleaning, or extra dry settings can enhance the dishwasher's functionality.
Water and Leak Protection: Dishwashers with features like leak detection and water overflow prevention offer peace of mind by protecting against potential water damage. Look for models with features like AquaStop or AquaControl, which automatically shut off the water supply in case of leaks or abnormalities.
User-Friendly Controls: An intuitive and easy-to-use control panel makes operating the dishwasher straightforward. Features like digital displays, touch controls, and responsive buttons enhance user experience. Some dishwashers also offer smart features, allowing you to control and monitor the dishwasher remotely through a smartphone app.
Durability and Build Quality: Look for dishwashers from reputable brands known for their reliability and durable construction. Stainless steel interiors are generally more resistant to stains and odours compared to plastic interiors. Read customer reviews and consider warranties offered by manufacturers to assess the dishwasher's build quality.
Our Selection of 8 Best Dishwashers in Malaysia
In Malaysia, there is a wide range of high-quality dishwashers available that cater to different needs and preferences. In this article, we will introduce the best dishwashers in Malaysia that suit your home and lifestyle:
1. Toshiba 14 Place Settings Freestanding Dishwasher DW-14F2(BS)-MY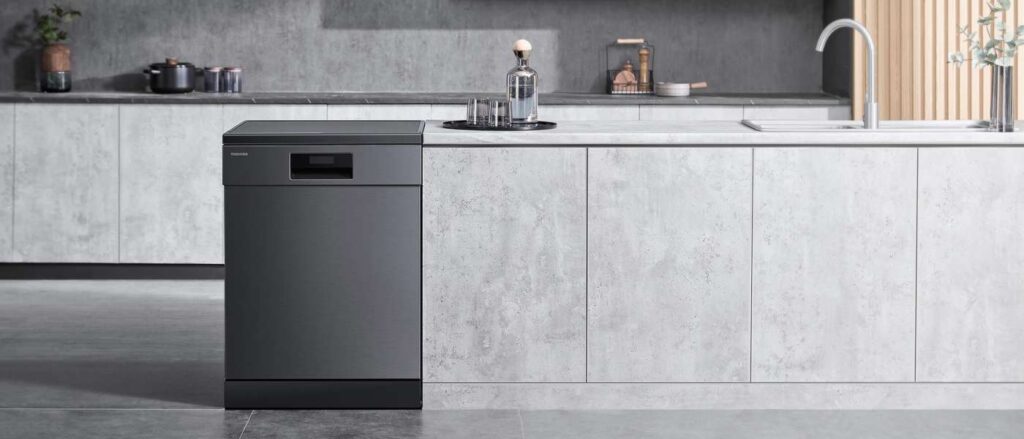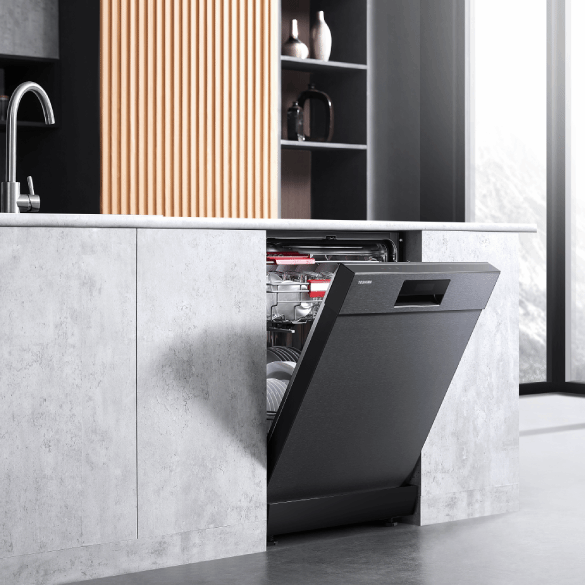 This Toshiba dishwasher allows users to enjoy a healthier and easier life as it comes with several features that clean your dishes better. It uses the exclusive Hygiene Cycle that heats water up to 70°C which can remove 99.99% bacteria and stains for more clean dishes. Anti-bacteria materials are also deployed during the wash cycle which inhibits the growth of microorganisms.
In addition, there is a UV Light Sanitiser that eliminates bacteria in different corners and it has fan-assist drying technology that dries the items perfectly. Since this dishwasher can fit up to 14 place settings, you can save time and money with just one wash. The Adjustable Upper Rack, Foldable Flip Tines and Slidable Cutlery Tray give you the freedom to fit all your differently-sized dishes and cutlery. The dishwasher can be controlled with a Sensor-Touch Top Panel and can be placed anywhere in your kitchen as it can be either freestanding or built-in.
Check out its amazing features below:
Hygiene Cycle
UV Light Sanitiser
14 place settings
Adjustable Upper Rack, Foldable Flip Tines and Slidable Cutlery Tray
Sensor-Touch Top Panel
Can be freestanding or built-in
Fan-assist Drying Technology
2. Electrolux AirDry Inverter Freestanding Dishwasher ESF5512LOX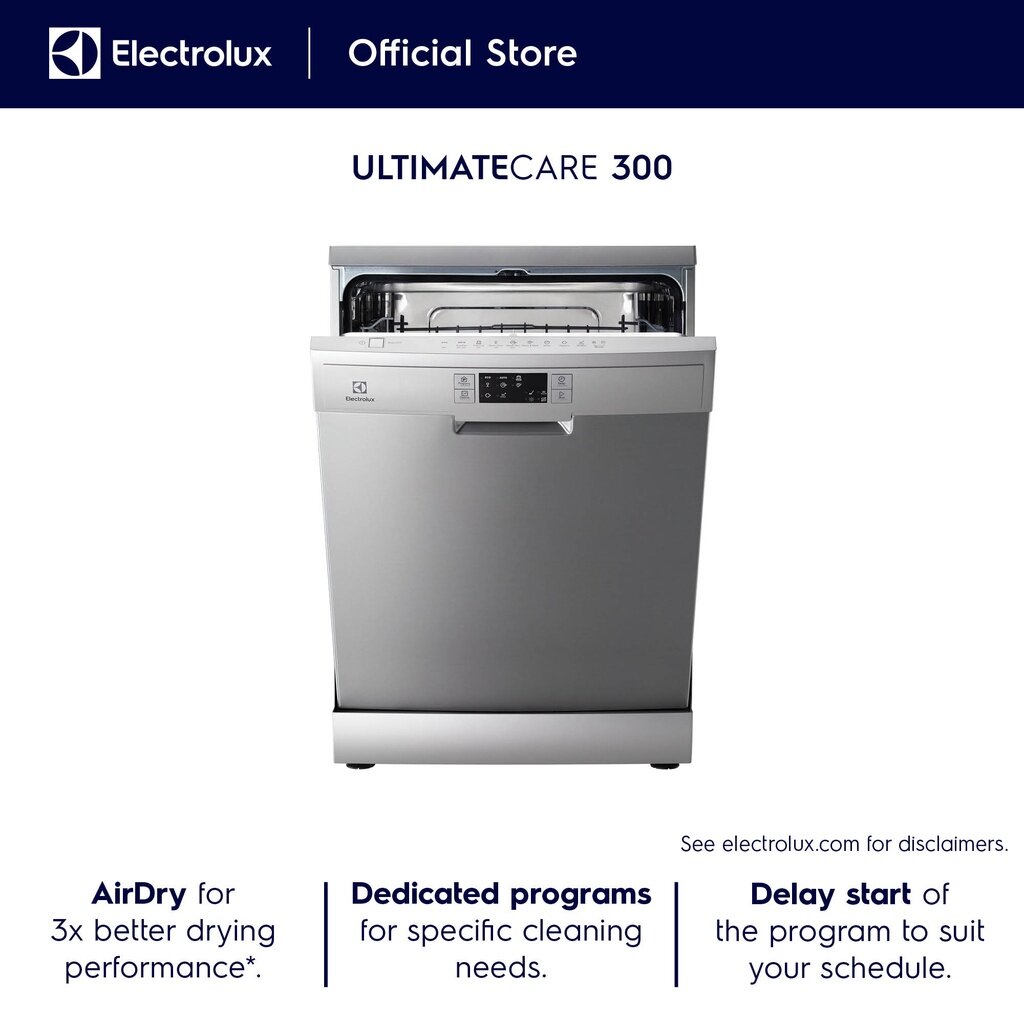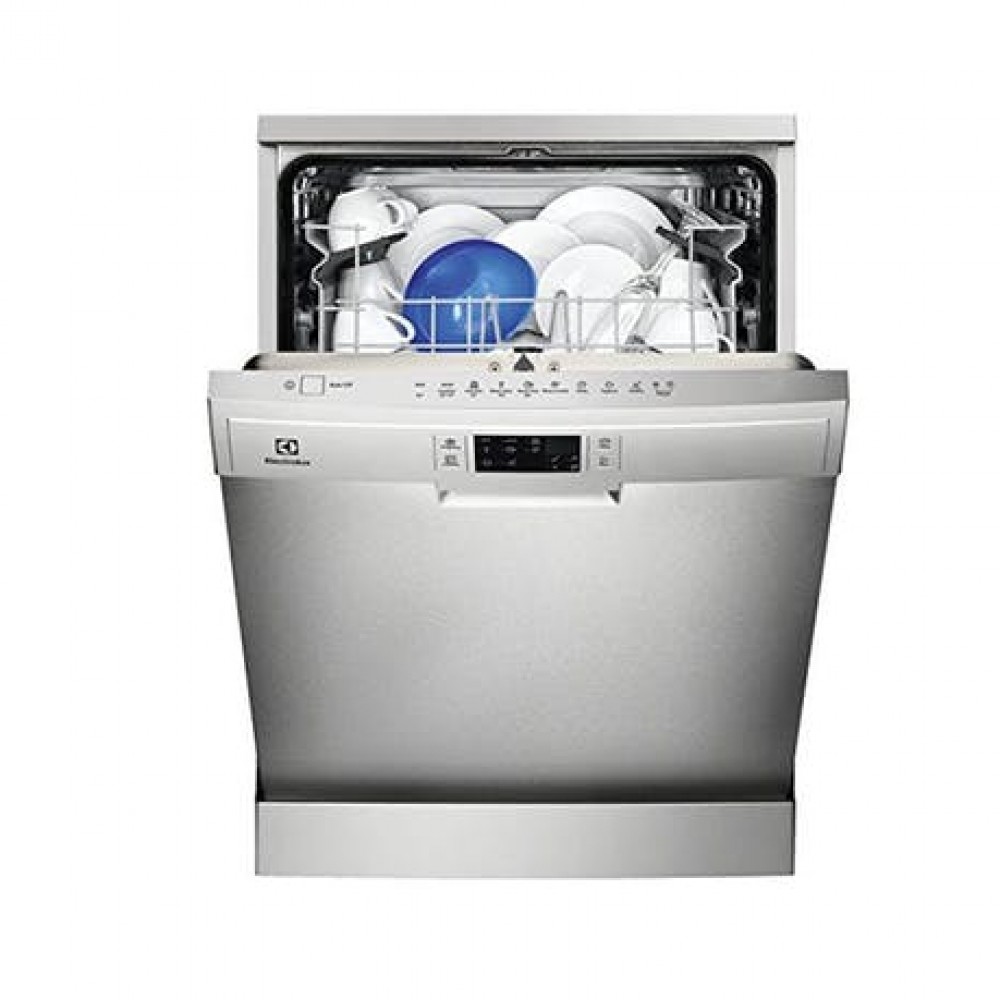 Choose how you want to wash your dishes with the many preprogrammed cycles available on this Electrolux dishwasher to ensure clean dishes, every time. It has AirDry technology that automatically opens the door 10cm at the end of the drying cycle for a breath of fresh air for your dishes for three times better drying.
You can also program the dishwasher to start based on your schedule while the ExtraHygiene function heats the water up to above 60°C and keeps this temperature for a minimum of 10 minutes for extra sanitisation. Easily adjust the height of the upper basket to fit bulkier items so you can place all your cookware and cutlery without a hitch.
Check out its amazing features below:
Preprogrammed cycles
AirDry Technology
ExtraHygiene function
Adjustable upper basket
Up to 13 place settings
24-hour delay start function
Eco Program
3. Bosch Free Standing Dishwasher SMS2IVW01P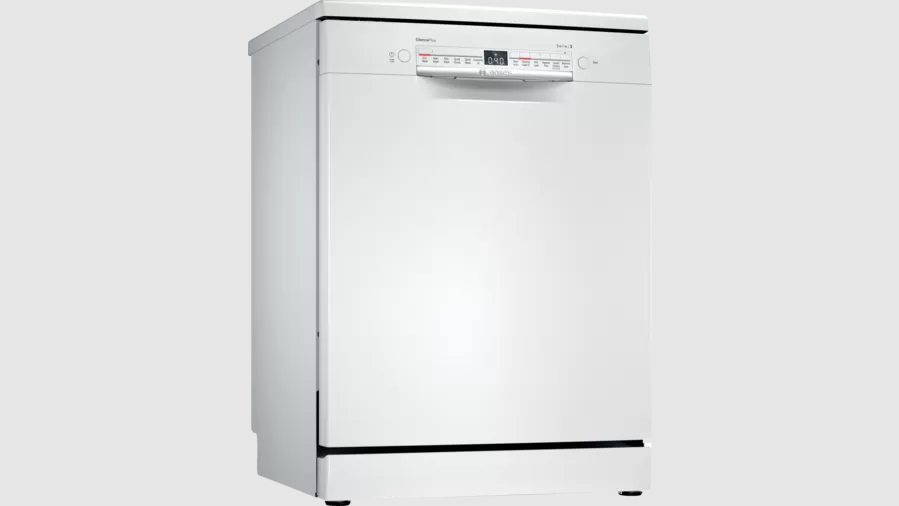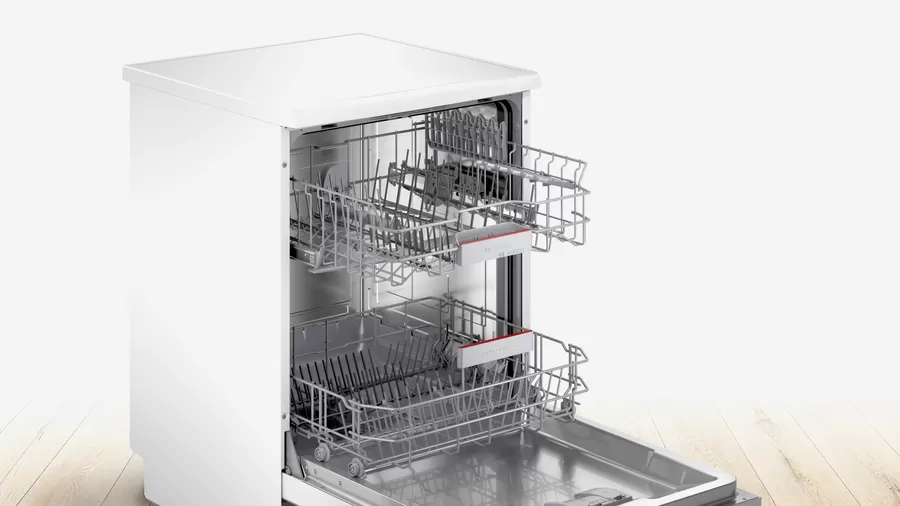 One of the main concerns of having a dishwasher is the noise it makes when cleaning but with this Bosch dishwasher, it comes with EcoSilence which reduces noise disturbances. It is achieved by using a brushless, energy-saving motor for a smoother, quieter operation. The VarioFlex basket system means you can adjust the baskets based on the size of your dishes and for optimum coverage area.
It also has DosageAssist for better and quieter cleaning where the dishwashing detergent gets completely dissolved and fully utilised. Meanwhile, it has a HygienePlus option that incorporates antibacterial cleaning with heat up to 70°C for 10 minutes. You can rest assured that there are no leaks due to the Aqua Stop system sensor that protects against leaks. It can also be paired with Amazon Alexa so you can control your appliance using this system.
Check out its amazing features below:
EcoSilence
Brushless, energy-saving motor
VarioFlex baskets
DosageAssist
HygienePlus
Aqua Stop
Can be paired with Amazon Alexa
4. Toshiba Portable / Table Top Dishwasher DW-08T1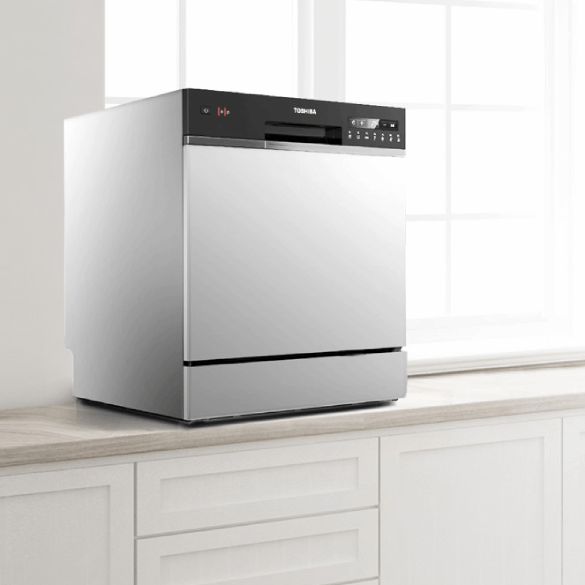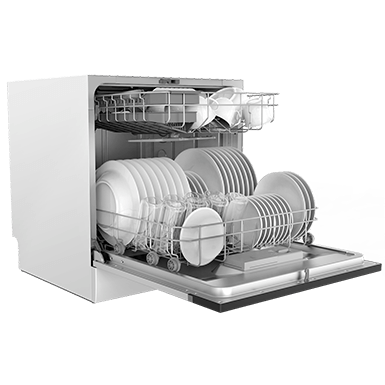 Looking for a dishwasher that doesn't take up much real estate in your compact kitchen? This Toshiba dishwasher is portable and can be placed on any suitable tabletop so you can adjust your spaces accordingly. It cleans your dishes with up to 70°C hot water while the antibacterial filter ensures hygienic dishes at all times. You can also choose the settings and water temperature depending on your needs, ensuring you have wonderfully clean dishes with less effort.
It is equipped with built-in water softener for stain-free glassware cleaning and a flexible rack system to ensure you can fit in all sizes of dishes and cookware. Choose your preferred timing and mode so it can start cleaning even when you're sleeping. This dishwasher has a self-cleaning mode to keep it clean and a water leak protection system to ensure your kitchen remains pristine always.
Check out its amazing features below:
Portable and compact
Up to 70°C hot water
Antibacterial filter
Built-in water softener
Flexible rack system
Self-cleaning mode
Water leak protection system
5. Beko Freestanding Dishwasher with 14 place settings BDFN15430X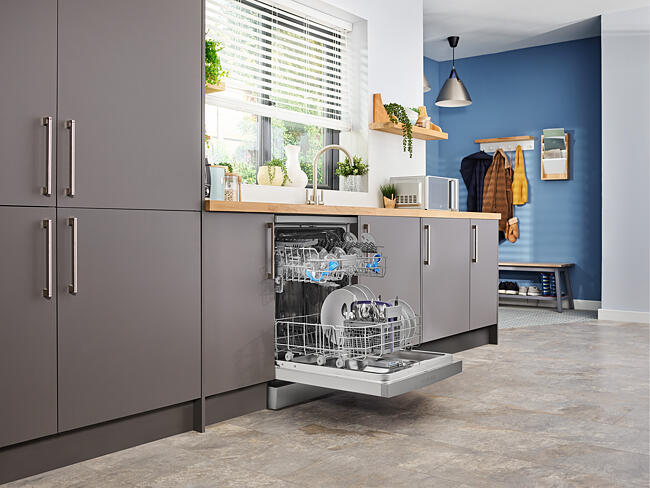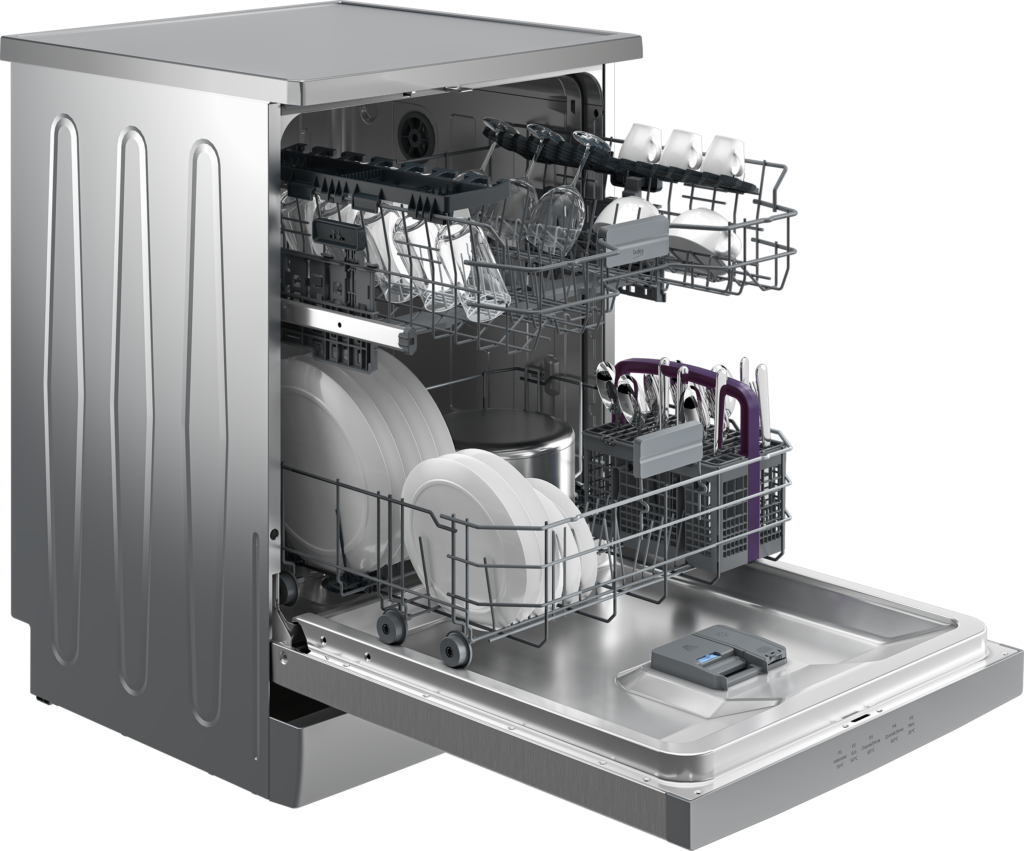 Another dishwasher that takes into account the limited space in your kitchen, this Beko one has a SelFit door that allows you to unload your dishwasher with ease. The door can be balanced at any angle and can carry furniture doors up to 9kg. The Sliding Cutlery Basket and the Easy Fold Plate Support allows you to move it freely so you can fit bulkier items into one wash.
In addition, the Sliding Detergent Dispenser makes inserting detergent an easy task and you won't have to worry about getting your fingers caught. It is big enough to fit 14 place settings, you can save time and money by only using one cycle to clear all the dirty dishes and cookware.
Check out its amazing features below:
SelFit door
Sliding Cutlery Basket
Easy Fold Plate Support
Sliding Detergent Dispenser
14 place settings
Up to 70°C hot water
GlassShield
6. Electrolux 55cm UltimateCare 300 Free Standing Compact Dishwasher ESF6010BW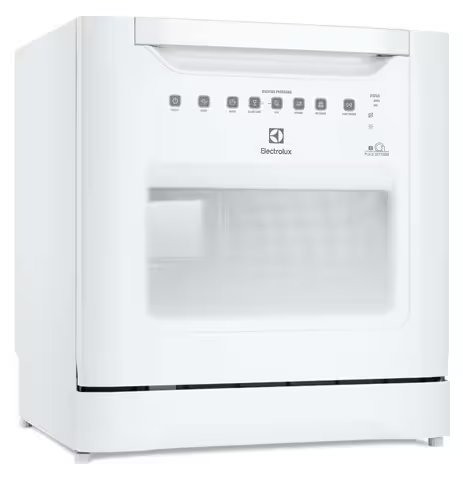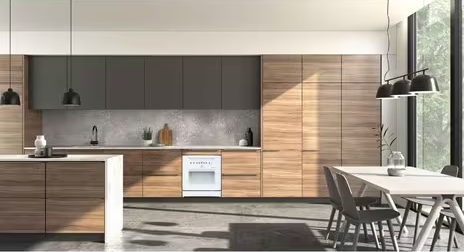 If you're looking for a basic and compact dishwasher, this Electrolux dishwasher is a good choice for you. It also comes with Eco Program which is the most efficient program which helps save on water and energy consumption. There is also GlassCare system available which takes care of your glassware so it remains streak-free.
For families with kids, prevent little fingers from meddling with the appliance by activating the Child Lock so you don't have any worries when the dishwasher is running. The upper basket height can be adjusted so you can easily fit large items with convenience.
Check out its amazing features below:
Compact
Eco Program
GlassCare
Child Lock
Adjustable Upper Basket Height
8 place settings
Freestanding
7. Bosch Series 6 S Freestanding Compact Dishwasher KS68BB008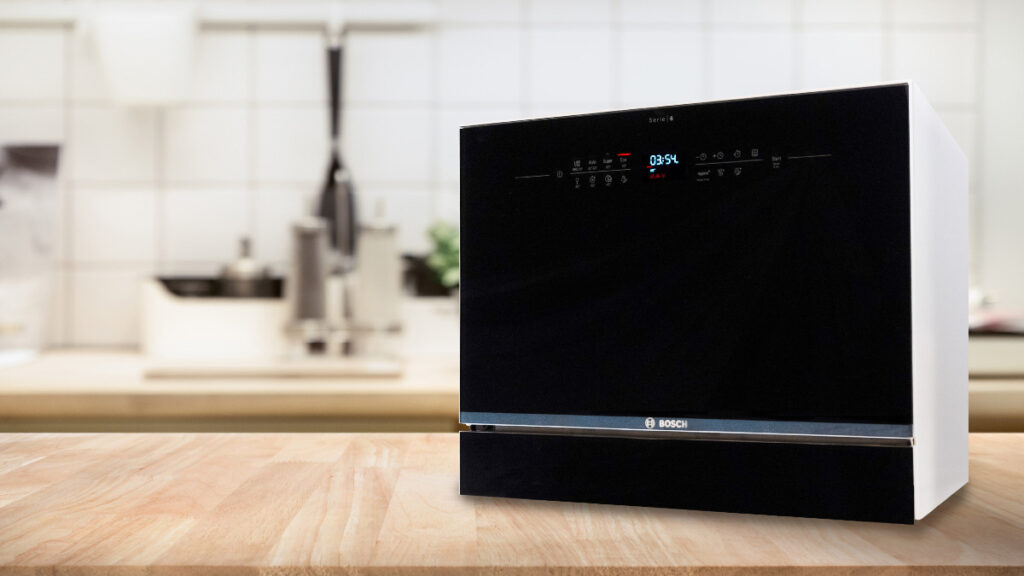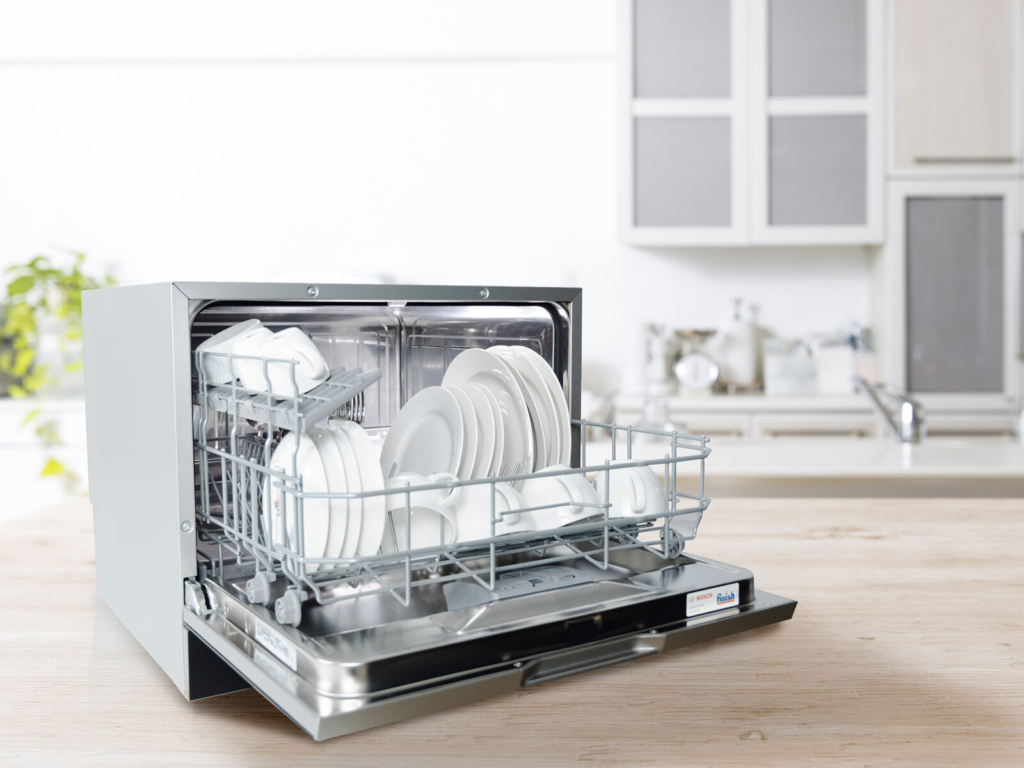 Keeping your dishes clean has never been easier with this Bosch dishwasher that has EcoSilence so it doesn't disturb the household when it's working. There's also a 10-year guarantee against rust in the inner cavity so you don't have to worry that any rust will come into contact with your clean dishes. AquaSensor function regulates water usage while you can pre-program the dishwasher based on your schedule.
If you like your dishes to be drier, there's an Extra Dry function that offers this option. Protect your kitchen against flooding with multiple water protection while the innovative ActiveWater technology maximises efficiency which will be more environmental-friendly. For those who want a deeper clean, you can choose the IntensiveZone option for higher spraying pressure and temperature in the lower basket.
Check out its amazing features below:
EcoSilence
10-year guarantee for inner cavity rust
AquaSensor
ExtraDry
ActiveWater technology
IntensiveZone
Multiple water protection
8. Midea Tabletop Dishwasher With 6 Place Settings WQP6-360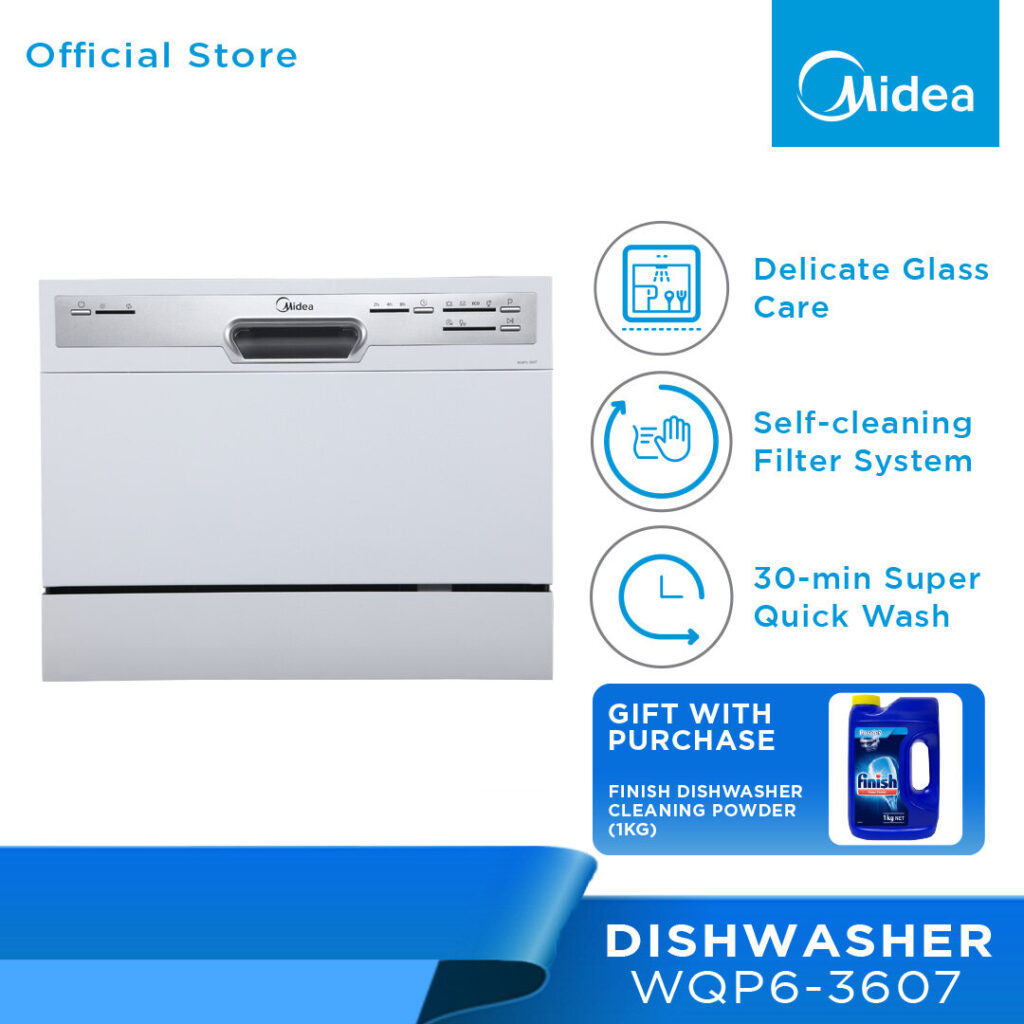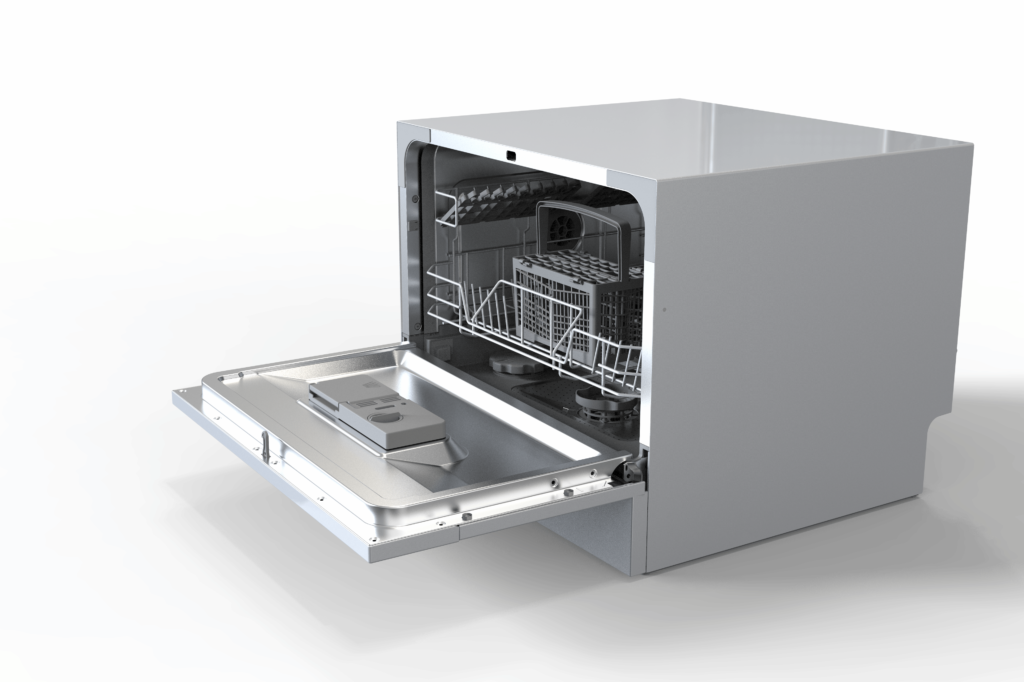 Easy install this compact and stylish Midea dishwasher anywhere in your kitchen for your convenience. This dishwasher has an intuitive control with a legible panel that consists of four buttons and clear program indicators so you can easily set your appliance. The rack is flexible so you can adjust based on your dishes and cookware size.
The dishwasher uses up to 70°C hot water for efficient cleaning while you can choose a 30-minute super quick wash if there's an emergency. The built-in water softener and delicate Glass CareWash takes care of your glassware. Preset your schedule to start dishwashing whenever you prefer while the self-cleaning filter system keeps the appliance clean.
Check out its amazing features below:
Compact
Intuitive control with a legible panel
Flexible rack
Up to 70°C hot water
Built-in water softener
Glass CareWash
Self-cleaning filter system
Conclusion
In conclusion, a good dishwasher should be efficient, reliable, and convenient, providing excellent cleaning performance while saving you time and effort in the kitchen. With features like multiple wash cycles, adjustable racks, and energy-saving options, a dishwasher can handle a variety of dishwashing needs and accommodate different load sizes. The noise level, water and leak protection, user-friendly controls, and durability are also important factors to consider when selecting the right dishwasher for your home.
By considering the features discussed in this guide and evaluating your specific requirements, you can make an informed decision and choose a dishwasher that will make your dishwashing experience efficient, convenient, and hassle-free. Say goodbye to manual dishwashing and embrace the convenience of a good dishwasher to enjoy a cleaner and more enjoyable kitchen environment.
Read also: Best of Home Appliances Series