Do you often wake up feeling groggy and unrested, even after sleeping for hours? Is your bed's outdated and uncomfy mattress the main cause of your sleeplessness? Then the only solution may be as simple as investing in a high-quality mattress. No doubt, getting a good night's sleep is essential for maintaining your health and overall well-being. And the key factor in achieving this is having a comfortable and supportive mattress on your bed. However, with so many bedding options available in Singapore, it can be challenging to know which mattress to choose. Don't worry, we've made it easy for you!
In this blog post, we will guide you through the best mattresses available in Singapore. While compiling this guide, we gave careful consideration to important elements like comfort, support, durability, and value for money. So, keep reading on to discover some of the high-quality mattresses available in the Singaporean market. One of these is sure to suit your sleeping habits so that you can wake up feeling refreshed and rejuvenated.
Features to Consider While Buying a Mattress
To ensure that you select the ideal mattress to suit your needs, there are various factors to consider. These include:
Mattress Size: The size of your bed frame and your personal sleeping habits will determine the size of mattress you need.
Material: There are a variety of materials to choose from, such as memory foam, polyurethane, latex, innerspring, gel, and hybrid. Each material has its unique advantages and disadvantages. So it is important to choose the one that suits you the best.
Firmness and Support: Your comfort level while sleeping is largely determined by the firmness of your mattress. Whether you prefer a soft, medium, or firm mattress, you should choose one that provides adequate support for your body.
Motion Isolation: If you share your bed with your partner or kids, it is essential to consider motion isolation too. You should select a mattress that can absorb motion effectively. It will ensure that you and the person sleeping next to you can sleep soundly without disturbing each other.
Breathability: According to research, a temperature of around 18°C is considered optimal to enhance deep sleep. However, some mattresses can retain heat, which can lead to elevated temperature and hence discomfort and disrupted sleep. Therefore, it is crucial to choose a mattress that has good breathability and promotes airflow. It'll keep you cool and comfortable throughout the night.
Durability: A mattress is a significant investment. So make sure to select one that will last for many years to come.
Rest Easy: Our Top 8 Picks for the Best Mattress in Singapore
The following list includes the top 8 mattresses you can buy in Singapore. These are sure to help you embrace the day with confidence when you wake up.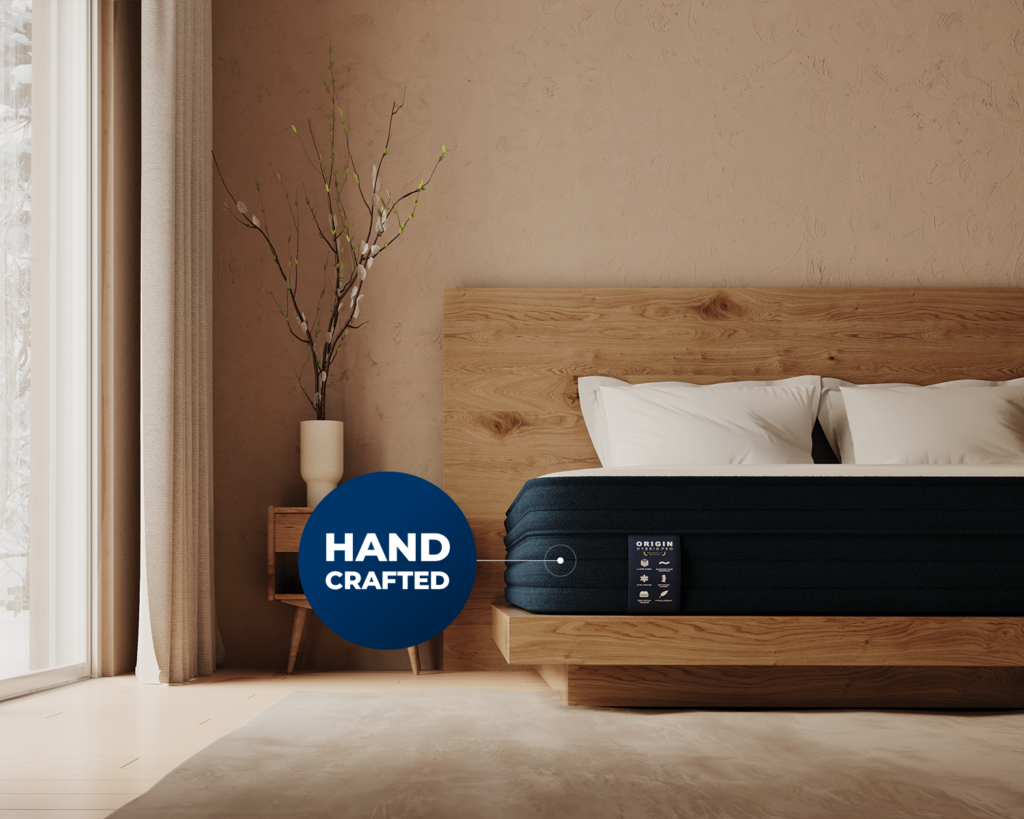 The number one mattress on our list is the award-winning luxury mattress from Origin: the Hybrid Pro Mattress. It is handcrafted using the finest materials and makes use of the latest technology. Its SmartClimate™ cooling system is an innovative feature that uses PolarSilk, graphite latex, and Airflow-Design to keep you at the optimal temperature for deep sleep.
Its signature HexaGrid™ technology provides 30% greater pressure relief. It ensures that your body is cradled in ultimate comfort and luxury. Moreover, this mattress is designed with orthopedic back support, so you can enjoy pain-free sleep every night.
All features of the Origin Hybrid Pro Mattress are summarized here for a quick overview:
Hexagrid™ Technology: provides deep pressure relief
SmartClimate™ cooling system: provides ideal sleep temperature
120-night trial
12-inch thickness for extra comfort
More than 18% faster sleep onset and 24% deeper sleep as compared to other mattresses
Recommended by leading sleep experts
Suitable for all types of sleepers
Designed in Germany
15-year warranty
Visit them via:
Website | Facebook | Instagram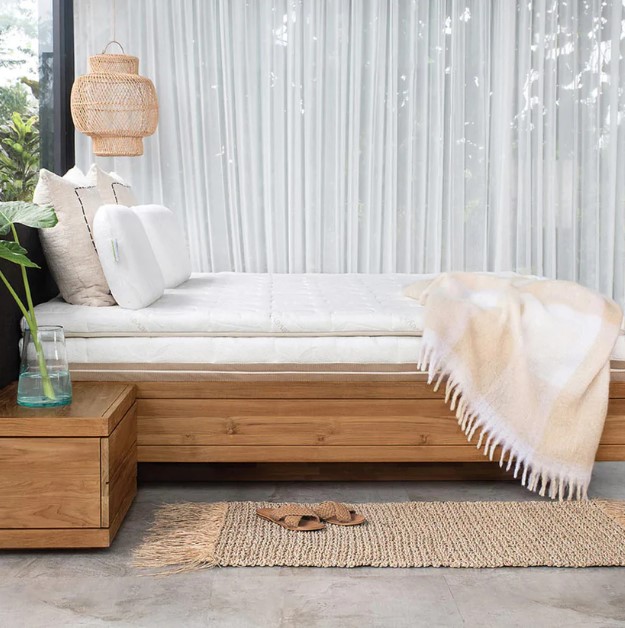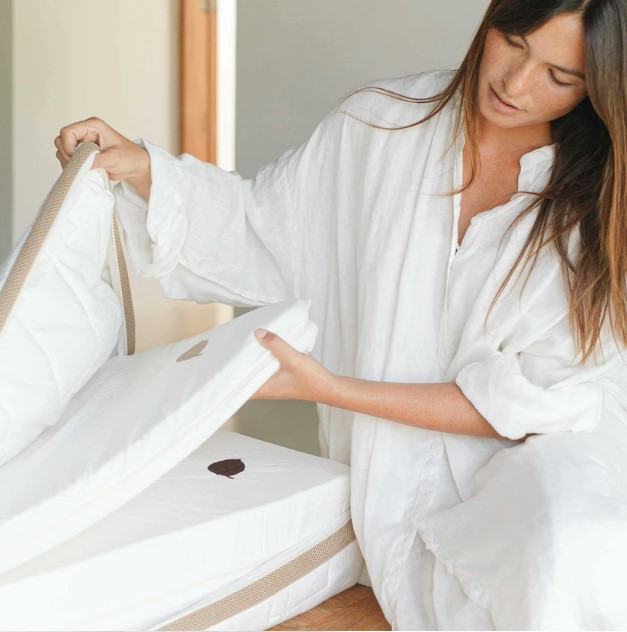 Heveya® Natural Organic Latex Mattress III is the ultimate choice for a perfect night's sleep. This mattress comprises three layers of natural organic latex combined with a soft latex topper to provide you with optimal comfort and support. Crafted using eco-friendly bamboo fiber textiles, the mattress cover is packed with plush natural organic cotton filling, ensuring a sumptuous and indulgent feel.
The Heveya® Latex Mattress is different from others – it breathes! Air circulates freely through its open cell structure, which means it's better for you than synthetic, blended, or petroleum-based foam mattresses. Its latex core has ventilation holes, which help keep you cool and comfortable all night long. And if you suffer from allergies, this mattress is an excellent choice for you. It's naturally resistant to dust mites and mold and comes with a removable and washable cover.
The specifications of the Heveya® Natural Organic Latex Mattress III are listed below:
Multi-layer design
A plush external topper
Breathable material
7-zone body support: perfect spinal alignment
Resilient and durable
Hypoallergenic: resistant to dust mites, bacteria, and mold
Easy cleaning with removable cover
Health and environment-friendly design
31-cm mattress thickness
Available in European and Singapore mattress sizes 
Size and firmness can be customized
100-nights free trial
10-year warranty
Visit them via:
Website | Facebook | Instagram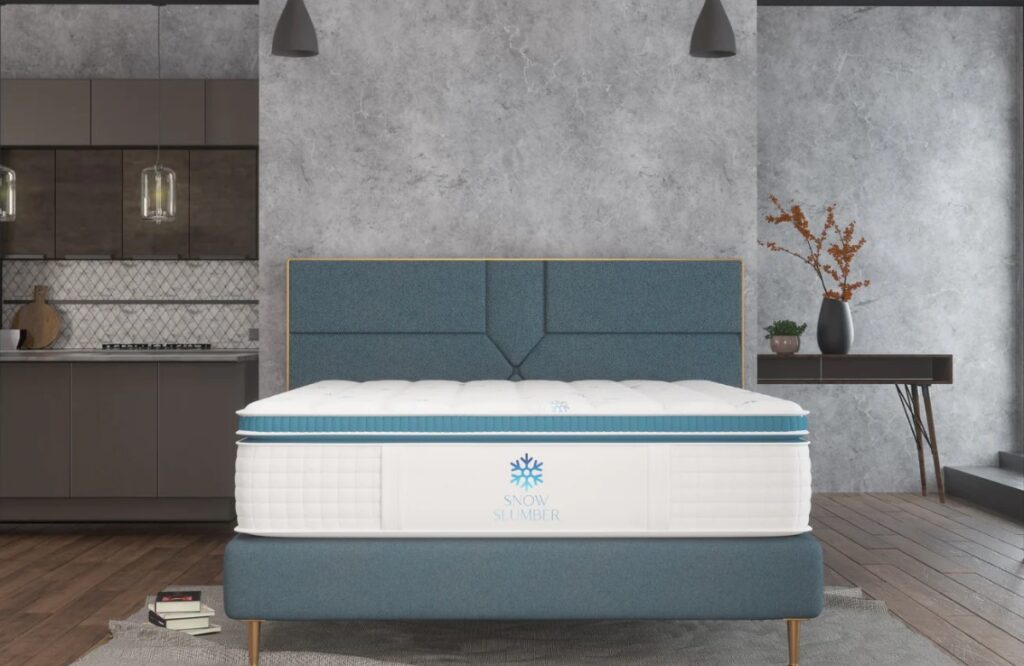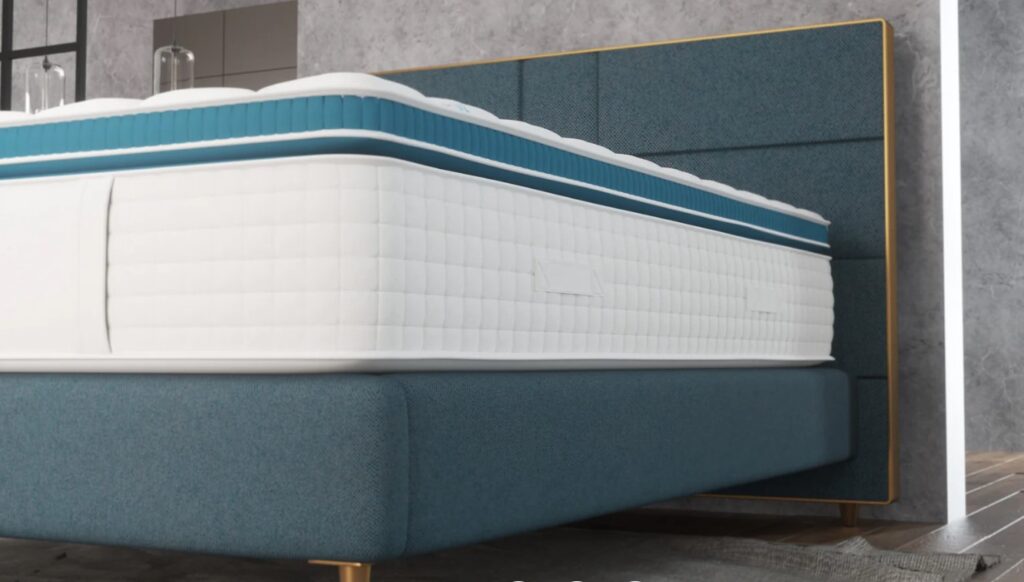 Experience the coolest and most comfortable sleep with Snow Slumber's Luxury Hybrid Mattress. Its special material quickly dissipates heat, resulting in a cool, comforting sensation that promotes restful sleep. This mattress' six-layer construction is specifically designed to regulate temperature, keeping you up to 7 degrees cooler throughout the night and avoiding any discomfort brought on by overheating.
The company has used top-quality materials in constructing this mattress, so it is sure to last for years. Whether you sleep on your back, side, or stomach, this mattress conforms to your body for maximum comfort. Measuring 13 inches, it is one of the thickest mattresses in Singapore.
Soft like a cloud but firm enough to support you, the Snow Luxury Hybrid Mattress is the epitome of perfection. The following are its amazing features:
6-layered design for up to 7 degrees cooler sleep
Comes with a free bedsheet
Adaptable for every type of sleeper
Prevents back and joints pain
Superior comfort with 33cm thickness
Perfect Firmness
Motion isolation
Non-toxic and hypoallergenic
Durable and comes with a 15-year warranty
120 nights trial
Visit them via:
Website | Facebook | Instagram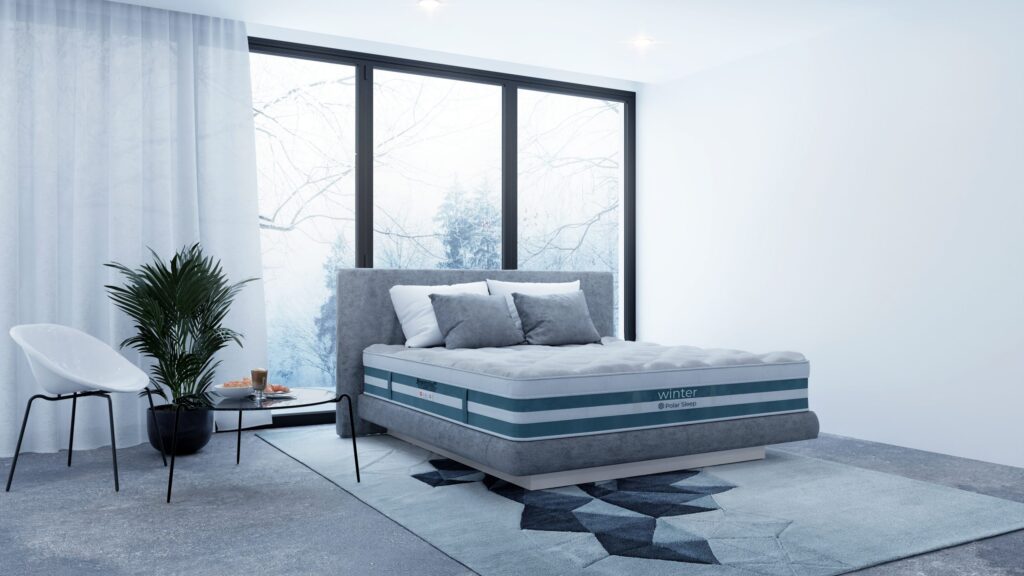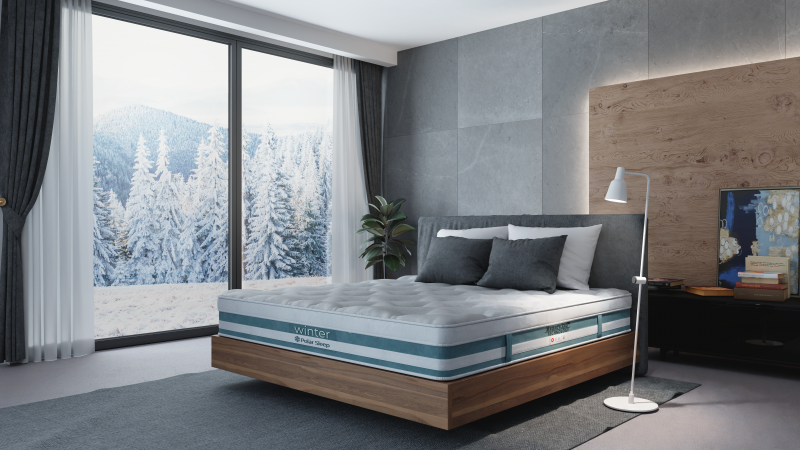 Say goodbye to any discomfort and aches during sleep with the Winter Sleep mattress. Designed in Switzerland, this mattress revolutionizes cooling and comfort with its innovative 3-layer design. Featuring NanoFibre Glacier Silk™, MemoryCloud Latex™, and WinterCool Massage Foam™, it provides you with an up to 8°C cooler sleeping environment. This cooling system is what makes this mattress perfect for Singapore's climate.
The Winter Mattress has obtained a prestigious seal of approval for its quality and efficacy, as well as the approval of the top chiropractors in Switzerland. Its MemoryCloud Latex is sure to keep you snuggly and plush throughout the night.
The features that will make you fall in love with the Winter Mattress are:
Optimum sleep temperature (up to -8°C)
Relieves back and joint pain
6 layers of premium body support
High-performance cooling system: double layer of WinterCool Massage Foam™
Durable: made of 100% high-density foams and 7-zoned steel springs
Motion isolation
Adjustable base compatible
No sagging edges or sinking
Hypoallergenic, anti-microbial, and anti-parasitic
Perfect medium firmness
120-day trial
15-year warranty
Visit them via:
Website | Facebook | Instagram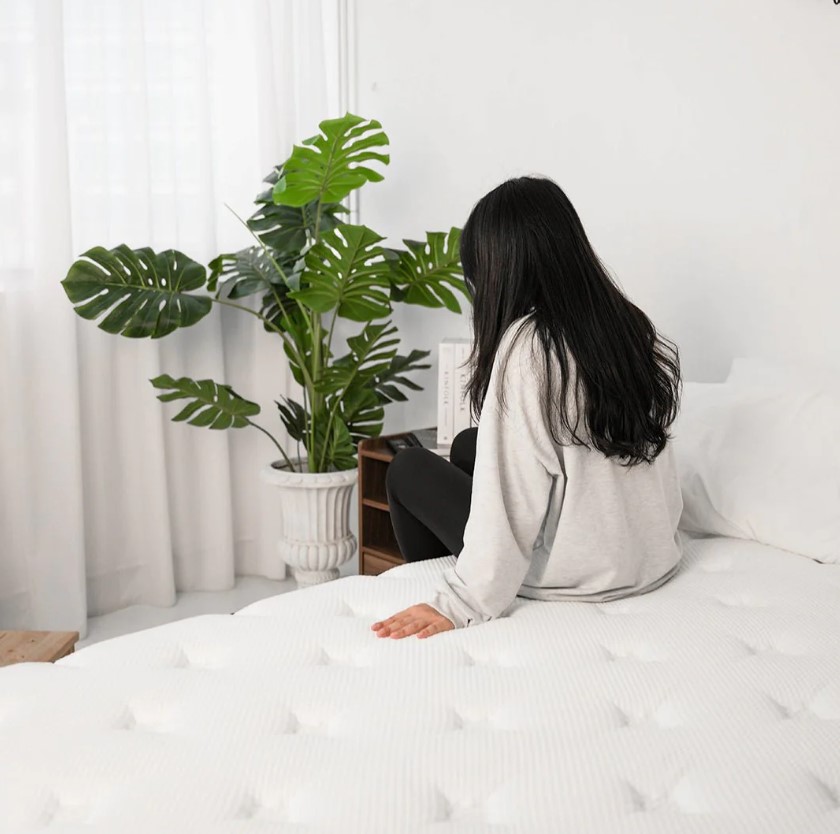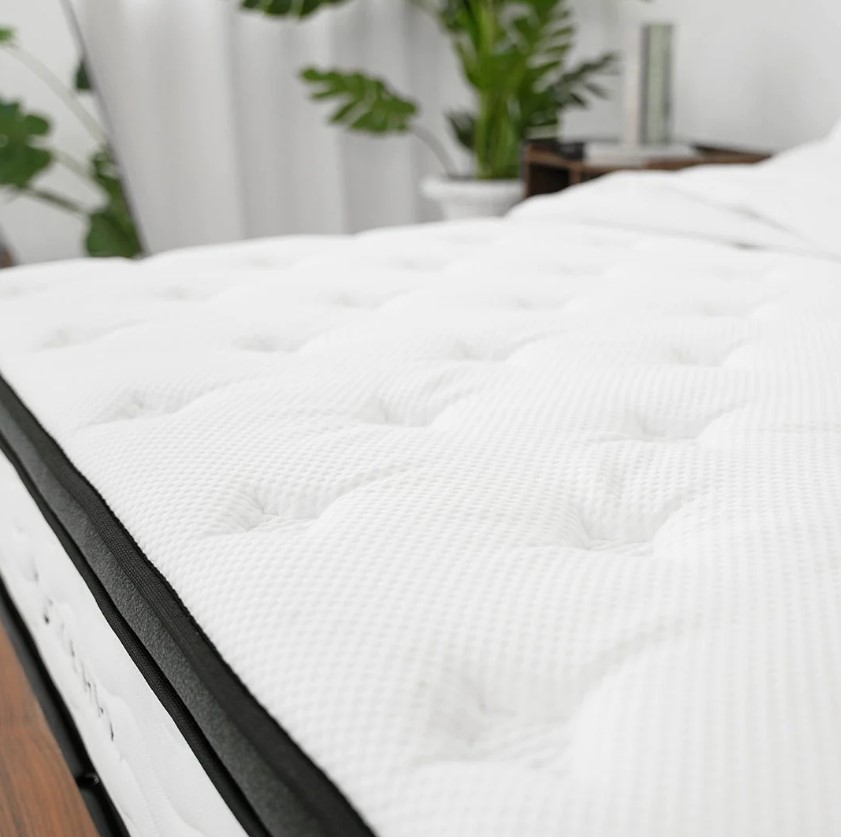 Introducing the Sterra Wave™ Mattress – Singapore's only 5-star hotel-grade mattress that promises the ultimate sleeping experience without breaking the bank. Designed with your well-being in mind, the Sterra Wave™ offers a range of benefits that cater to your hectic schedule and short sleeping duration. It gives you 2 times better sleep quality, even with just 4 hours of sleep. You'll wake up feeling energized and refreshed.
Say goodbye to neck and back pain because Sterra Wave™ provides ideal posture support for all sleeping positions: side sleepers, back sleepers, and stomach sleepers, alike. You can enjoy the comfort of a five-star hotel mattress without compromising your posture. This mattress also kills 99% of bed bacteria, making it the perfect choice for Singapore's hot and humid weather.
The features of the Sterra Wave™ Mattress that are worth mentioning include:
2X improved sleep quality
Comes with an additional pillow top
Neck and back care plus healthy spine alignment
Perfect posture with 5-Zone Zoning Pocketed Spring Technology
Anti-bacterial, skin-safe, and hypoallergenic
Motion proof
Lab-tested and certified
Cooling Ice Silk Fabric and Triple Cooling System Technology
No sagging edges
5 times more affordable than premium luxury mattresses
10 years warranty
Visit them via:
Website | Facebook | Instagram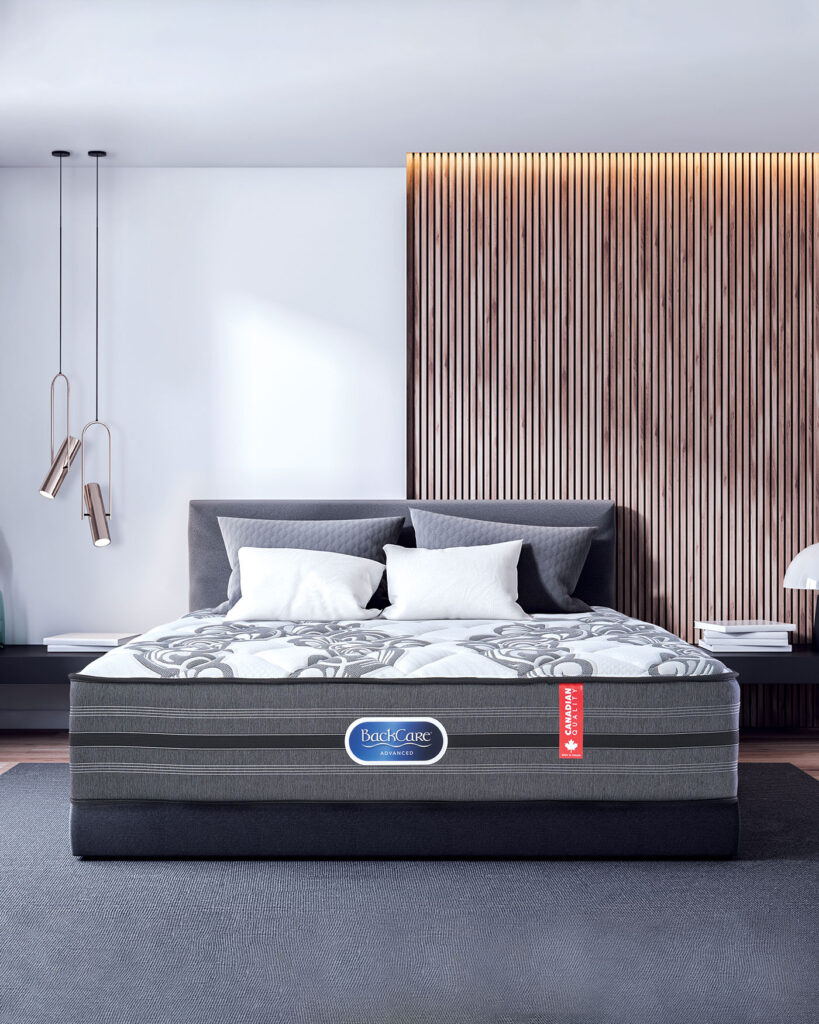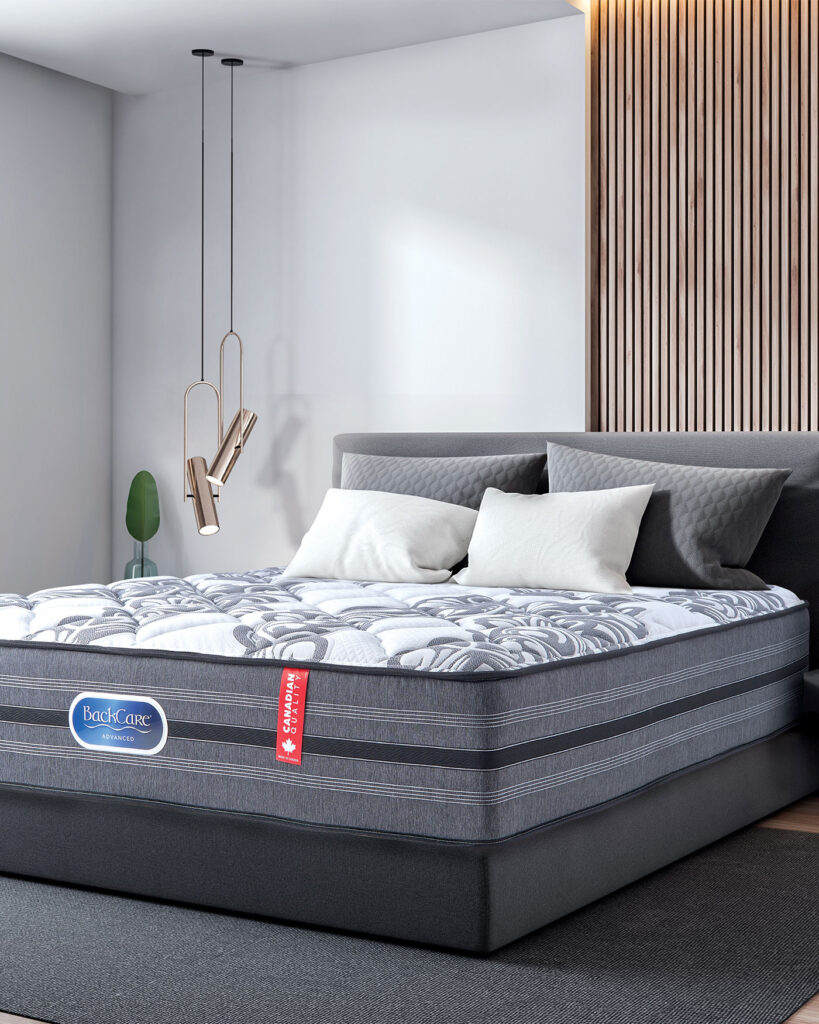 Simmons BackCare® Advanced™ S2500 Mattress is engineered to cater to all your sleeping needs. It's made of high-density memory foam to offer unparalleled support and pressure relief. The mattress adapts to the shape of your body, providing superior spinal alignment and less motion transfer for a restful night's sleep. Its 5-Zoned Support System is suited to match the five zones of the human body.
The breathable plush top and AirCool gel foam keep you cool and comfortable all night. The hypoallergenic and antimicrobial properties of this mattress promote a healthier sleep environment. It is available in various sizes, easy to set up, and backed by a hassle-free warranty.
Wake up feeling refreshed and energized every morning with the following properties of the Simmons BackCare® Advanced™ S2500 Mattress:
Barrel-shaped pocketed coils with deeper pockets for optimal support
Silver Fibre provides anti-microbial properties
Deep quilted and plush top panel
Diamond Memory Foam
A soft gel foam
5-Zoned Support System
Optimum sleeping temperature with the AirCool Gel Foam
Tested and proven for quality and durability
Non-flip design for motion separation
Fully imported from Canada
Foam encasement and non-sagging edges
10 years warranty
Visit them via:
Website | Facebook | Instagram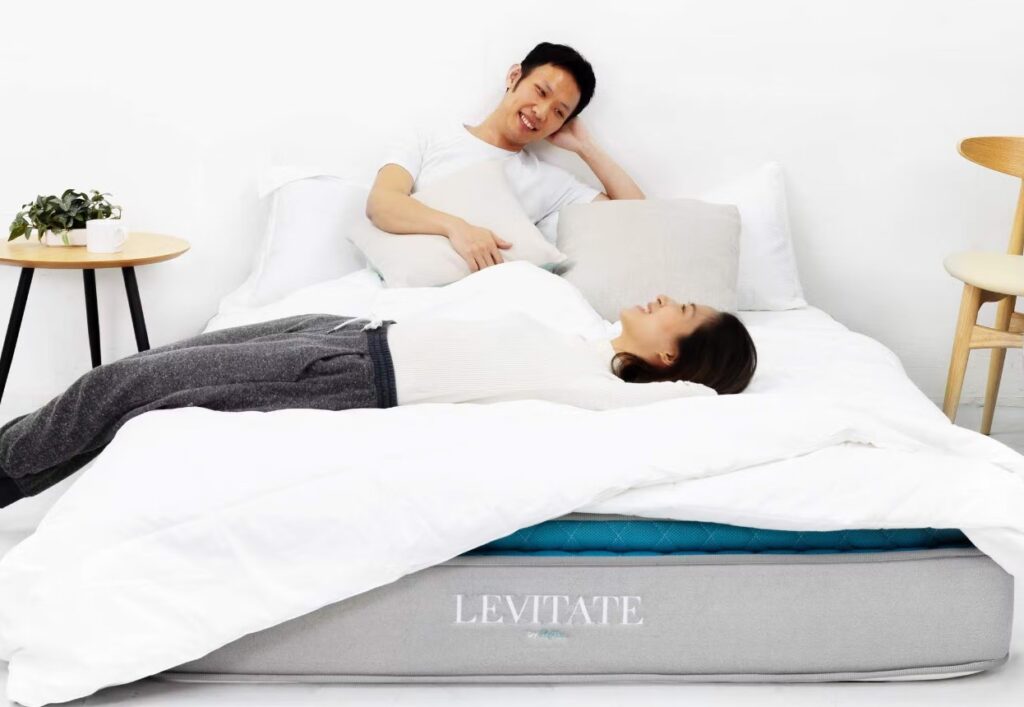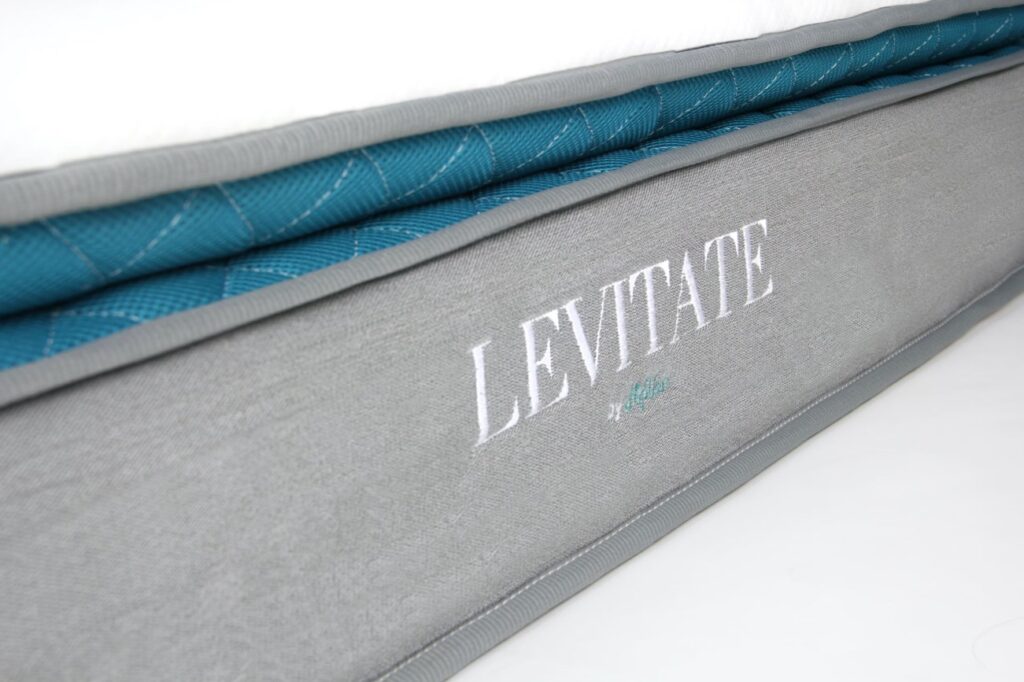 The LEVITATE Mattress, a unique mattress created by HipVan, promises to give you the best possible sleep throughout the year. This mattress boasts a luxurious pillow top, which sits atop a base of pocket springs. This combination gives you the sensation of sinking into a soft, fluffy bed of marshmallows. The unique quality of this mattress lies in its thick, individually coiled springs, which offer targeted support for your body. 
The LEVITATE Mattress is made from a combination of memory foam, latex, and cooling fabrics. These elements work together to create a plush and comfortable feeling while sleeping. These also provide the necessary bounce to keep you from sinking too far into the mattress as you move throughout the night.
So, upgrade your sleep experience today with the amazing features of the LEVITATE Mattress:
Medium to soft firmness
Breathable and soft knitted fabric cover
Anti-fungal and anti-bacterial
Adjustable to any contour of the body
Pressure-reducing memory foam
A thick layer of transition foam for enhanced comfort, responsiveness, support, and durability
Individually pocketed coil springs for motion isolation
Sturdy foam encasement that prevents the sagging of sides
Pillow top design
100 nights risk-free trial
12-year warranty
Visit them via:
Website | Facebook | Instagram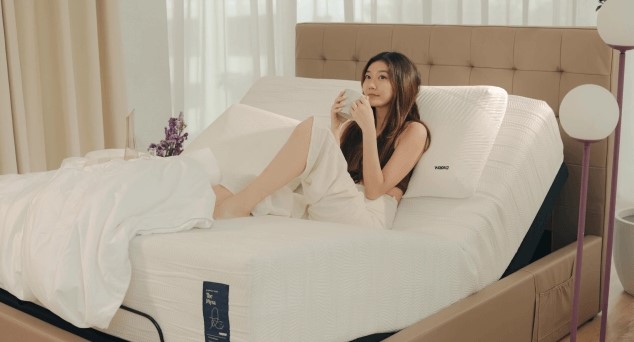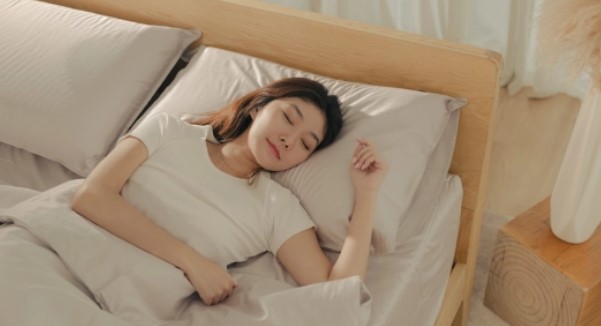 The Terra Mattress from Woosa Sleep has been created with input from world-renowned physiotherapy and chiropractic professionals. It provides a firm sleeping surface that improves spinal alignment and posture without sacrificing comfort. The mattress combines two densities of 100% natural latex and memory foam to create a responsive yet firm surface. 
The Terra Mattress is ideal for those accustomed to ultra-firm spring mattresses or transitioning to a full foam mattress. Its extra-firm surface is perfect for those who move a lot during sleep and need easy access in and out of bed. Its double-thick latex layers provide long-lasting durability and ergonomic support for the whole body, with a special focus on the lower back. And all of this is available at a great value.
Some really good features of the Terra Mattress are the following:
Made with double layers of 100% Natural Latex
Ergonomic design: provides maximum support, optimal spinal alignment, and corrects sleeping posture
No sinking or sagging edges
Recommended for back sleepers and heavier side sleepers
Italian-made microtencel cover
Antimicrobial properties and odor reduction
5 layers under the cover
Made in Belgium
10-year warranty
Visit them via:
Website | Facebook | Instagram
Wrapping Up
Selecting a good mattress is crucial to getting a good night's sleep. While buying one, you should take into account various factors, like size, material, support, motion isolation, breathability, and durability. Although Singapore offers numerous mattress choices, we've selected the top 8 mattresses based on the above criteria. Each of these mattresses has unique features that cater to different needs and preferences. Whether you're a side sleeper, back sleeper, or stomach sleeper, there's surely a mattress here that's perfect for you! So, invest in a good mattress today and get ready to tackle every day with wholesomeness!