An outdoor setup in your home for seating or dining is always a good idea. From planning pool parties to dining outside at night, you'll always need appropriate outdoor furniture. If you're a fan of outdoor meetups with friends, you can place some beautiful furniture on your terrace or backyard permanently and set it up with your favorite foods and drinks when necessary. This way, you'll not have to move your sofas and tables out there every time your friends come over. By setting up a lovely outdoor dining area with gorgeous furniture and outdoor lighting, you can turn even your most basic meals into fancy dinners. Taken away by the imagination? Now come back.
So you want to have fun when you get together with your friends to play board games? Or do you just want to dine outside with your family? Whatever the reason maybe, you'll certainly need some outdoor furniture. Well, there are a few great places to buy outdoor furniture in Malaysia, depending on your budget and style preferences. Probably your best bet is to shop online from the comfort of your home. But there are many online furniture stores in Malaysia too. Especially if you have never bought furniture online before, things can get a little overwhelming. But don't worry! We're here to help. This guide is going to list the seven best online furniture stores and the features of their outdoor furniture.
What to Consider When Buying Outdoor Furniture?
Outdoor furniture is a great way to add personality and style to your home. But before you buy, there are a few things you should take into account. 
First, think about the overall style of your yard, patio, or terrace. Do you want the furniture to blend in or stand out? 
Second, consider how much sun and rain your furniture will be exposed to. If it will be in a sunny spot, make sure the materials can resist UV rays. If it will be in a shady spot, make sure the materials can withstand moisture. 
Third, think about how often you'll be using the furniture. If you'll be using it often, make sure it's comfortable and durable. If you'll be using it occasionally, make sure it's easy to store. 
Finally, don't forget to measure the space where you'll be putting the furniture. You don't want to buy a beautiful set of furniture only to find out it doesn't fit in your yard. 
With these things in mind, you're sure to find the perfect outdoor furniture for your home.
Our Selection of 7 Best Places to Buy Outdoor Furniture In Malaysia
The popularity of outdoor living has increased the demand for outdoor furniture. Today, a wide variety of outdoor furniture is available on the online market. Here are the seven best places where you can shop for outdoor furniture in Malaysia.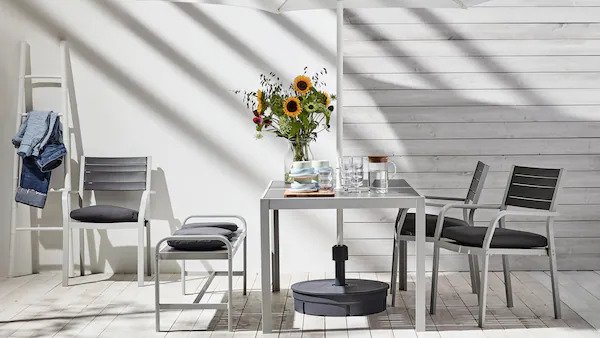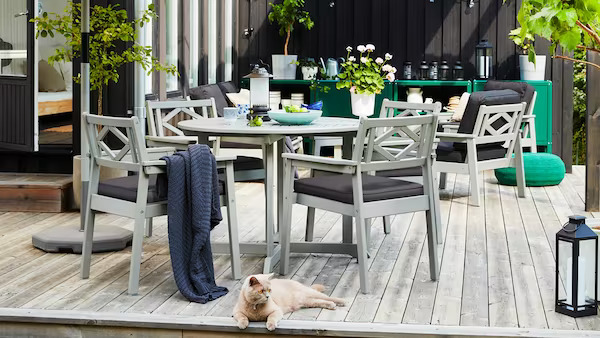 Ikea is probably one of the best home furnishings brands in Malaysia. There are currently more than 300 Ikea stores across the world, and many more are on the way. The brand is known for its low-cost furniture products, which are almost always offered in convenient "flat-pack" packaging for consumer assembly at home.
Ikea offers you a wide choice of products in order to satisfy the needs of any kind of outdoor area. These range from lightweight aluminum patio furniture to solid wood garden furniture that is more compact. You can also buy classic rattan furniture here to give your outdoor space a chic bohemian look. All these furniture items are manufactured to give you a comfortable and relaxing sitting experience. 
Ikea's outdoor furniture range includes:
Outdoor seating furniture: sofas, stools, easy chairs, benches, etc.
Outdoor dining furniture: dining tables, dining sets, bistro sets, coffee tables, side tables, etc.
Children's outdoor furniture
Outdoor furniture protectors: covers and storage boxes
Outdoor cushions
Parasols and gazebos
Visit them via:
Website | Facebook | Instagram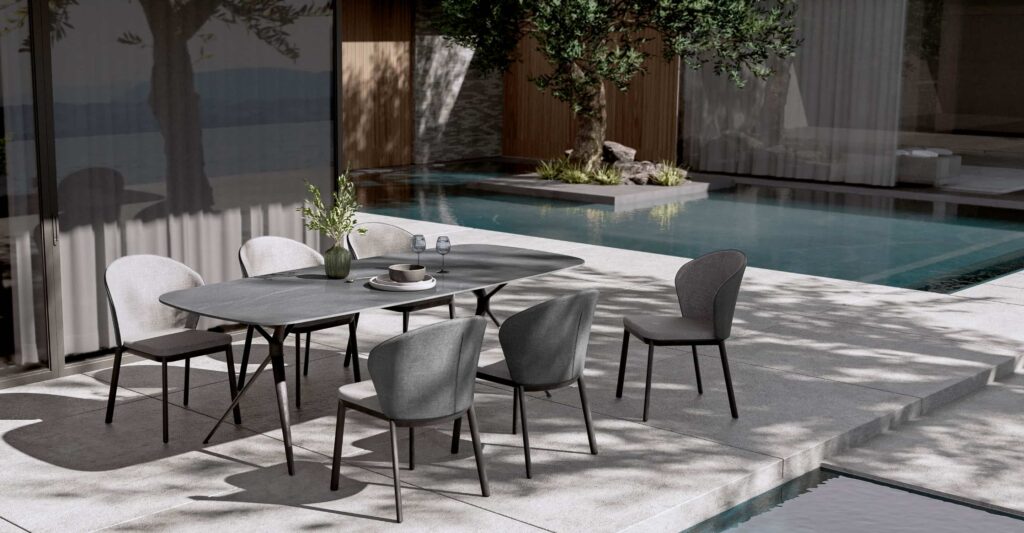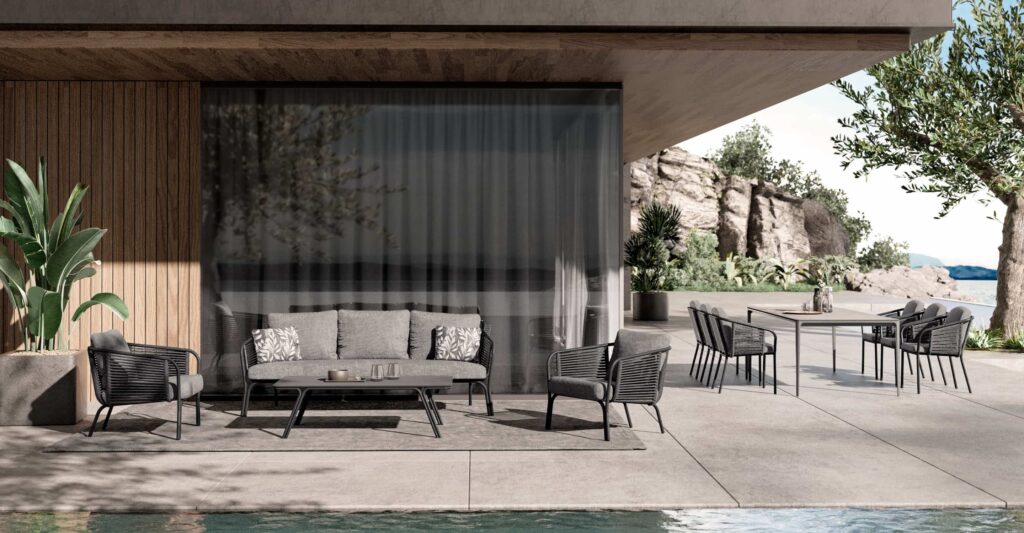 ISOFU is the top provider of high-quality indoor and outdoor furniture in Malaysia. Their furniture is resistant to heat, water, and UV rays, making it ideal for Malaysia's weather. Their outdoor furniture is not only built to last a long time but is also designed to meet the modern living standards of the era. From weaving methods and techniques to design and material selection, the brand is a true representation of craftsmanship.
The outdoor furniture collections of ISOFU Malaysia include garden furniture, patio furniture, and synthetic wicker furniture. These neatly designed furniture pieces are made to add personality and a furnished ambiance to your outdoor space. Each piece is handcrafted by trained artisans who pay close attention to every detail.
ISOFU Malaysia's outdoor furniture range includes:
Sofas and ottomans
Dining tables and chairs
Daybeds and lounges
Wicker chairs and coffee tables
Swings
Storage shelves
Patio lights
Visit them via:
Website | Facebook | Instagram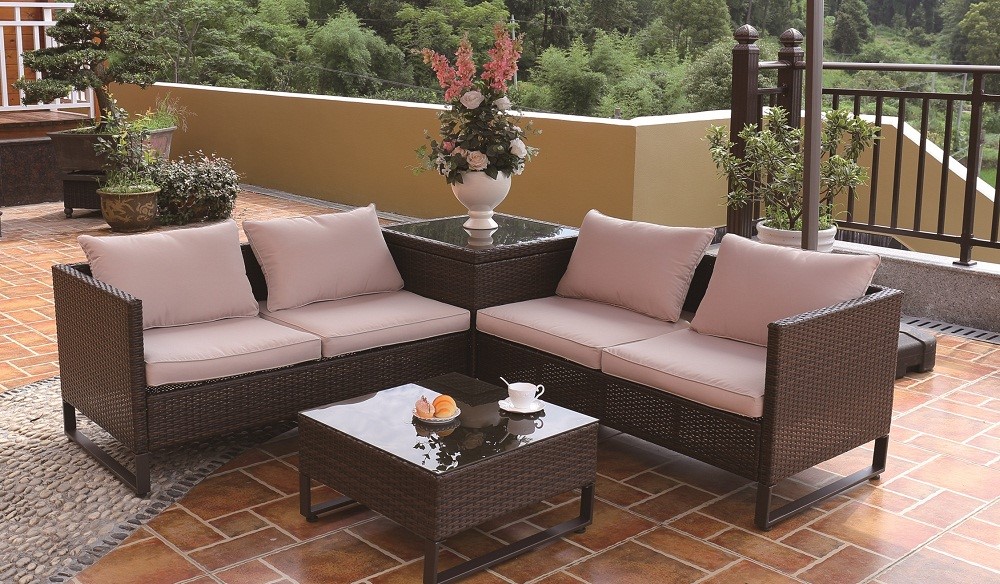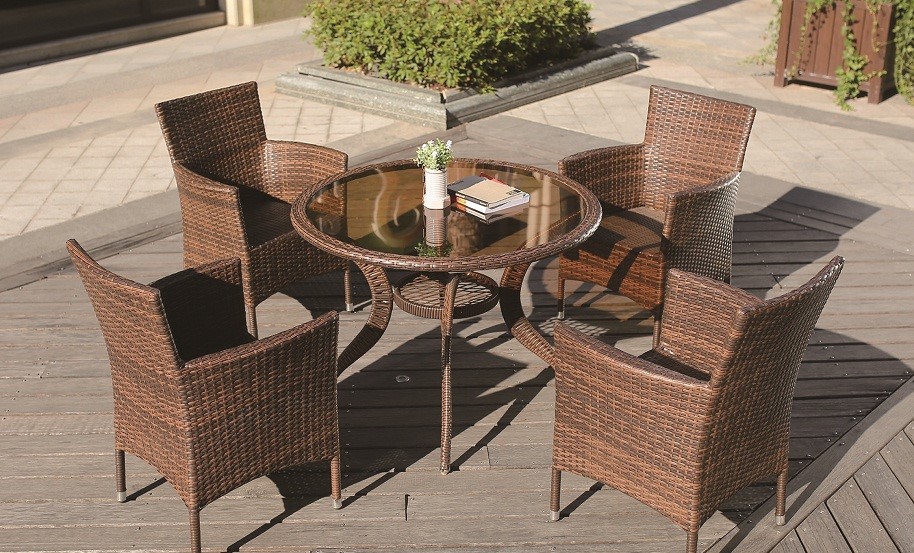 DECON Designs is a rapidly expanding furniture store in the country and abroad. The majority of villas, offices, hotels, resorts, and beaches in Malaysia are furnished with DECON outdoor furniture. The store is focused on delivering value and quality to its customers by producing top-notch and durable outdoor furniture.
The innovative wicker rattan furniture range of DECON is what sets them apart from all other furniture brands in Malaysia. These furniture pieces come in a variety of colors and weaving patterns. They are suitable for all types of weather and are made from recyclable material, making them environment friendly.
DECON's outdoor furniture range includes:
Outdoor dining sets
Rattan sofa sets
Wicker bar sets
Wicker patio furniture sets
Swings
Sun loungers
Bamboo screens
Umbrellas and Parasols
Canopies
Trampolines
Outdoor benches
Visit them via:
Website | Facebook | Instagram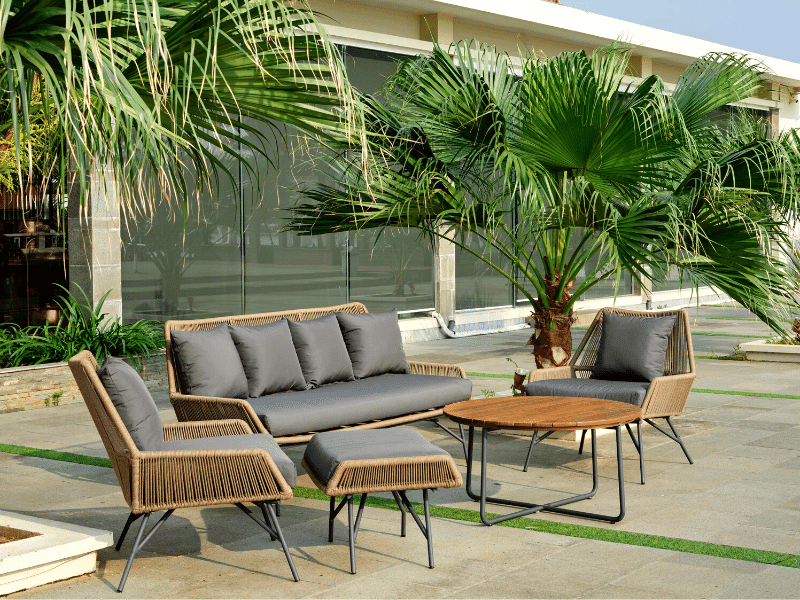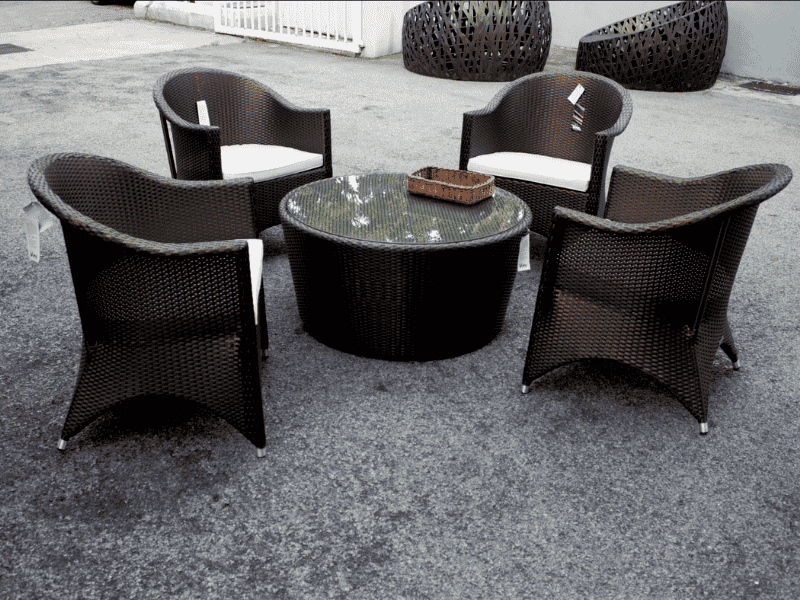 HORESTCO is a relatively new but recognized business in the furniture manufacturing industry. It manufactures authentic, high-quality, and durable furniture, suitable for both indoors and outdoors. The company aims to provide its customers with a range of options, designs, and materials for furniture while upholding high standards of manufacturing procedures.
HORESTCO has all sorts of vintage wooden and rattan furniture as well as lightweight stainless steel and synthetic wicker furniture in their store. You can easily discover the options that work best for your needs and outdoor living space. All of their products are sunproof, long-lasting, sturdy, and eco-friendly.
HORESTCO's outdoor furniture range includes:
Outdoor chairs
Outdoor tables
Sun loungers
Sofas
Daybeds
Ottomans
Umbrellas
Outdoor benches
Terrace sets
Outdoor coffee and side tables
Cushions, pillows, planters, flooring tiles, etc.
Visit them via:
Website | Facebook | Instagram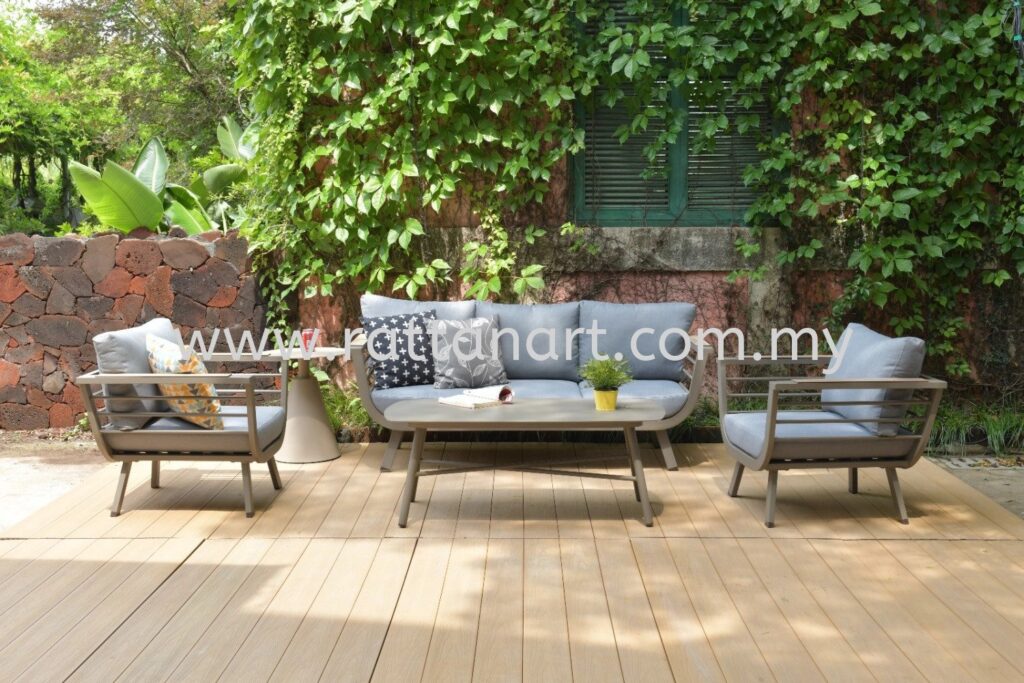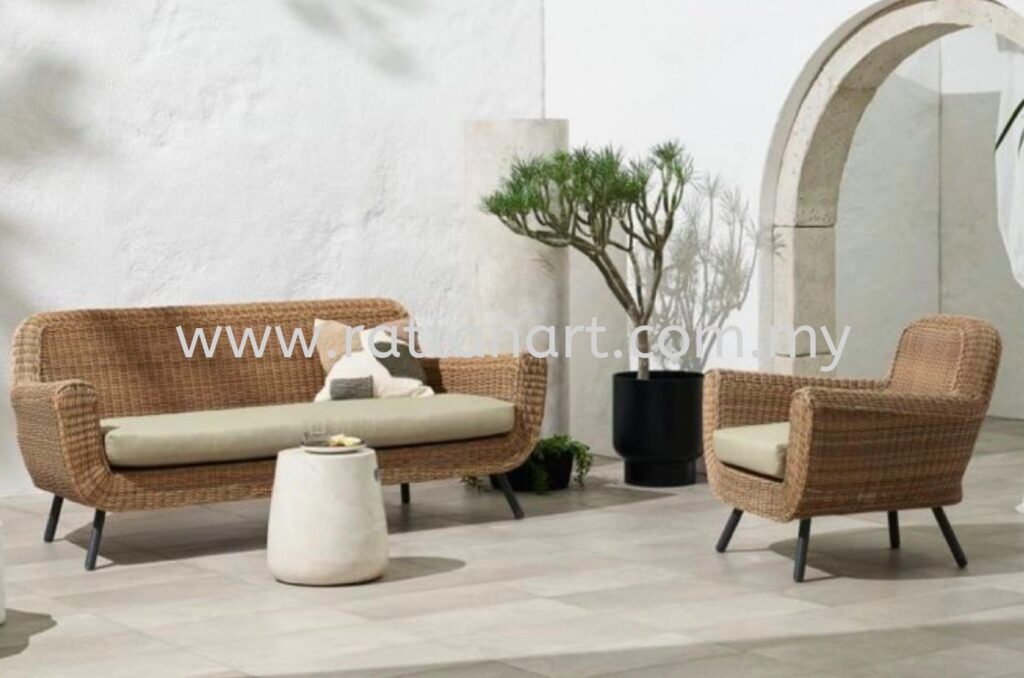 Rattan Art is a Malaysian furniture store that sells outdoor furniture produced from purely Malaysian materials. The aim of the company is to provide the utmost comfort to its consumers while promoting local craftsmanship. Rattan Art has been in business long enough to claim the title of Malaysia's oldest manufacturer of rattan furniture.
At Rattan Art, you can find some chic and stylish pieces of outdoor furniture that will fit perfectly in your backyard or balcony. They have a wide range of designs to choose from. Moreover, you can also order custom-made furniture pieces from them. The store sells outdoor rattan furniture for both homes and commercial places.
Rattan Art's outdoor furniture range includes:
Outdoor coffee and side tables
Garden chairs
Lounge chairs
Sofas and couches
Rattan bar stools and trolleys
Rattan benches
Rattan daybeds
Rattan ottomans and poufs
Rattan hanging chairs
Visit them via: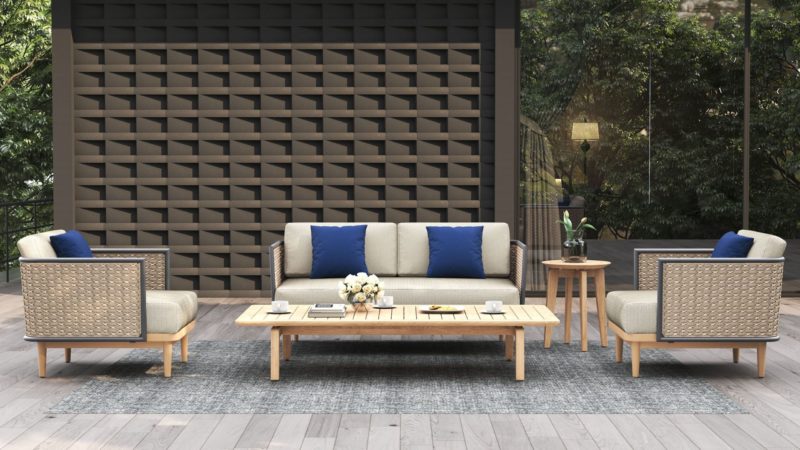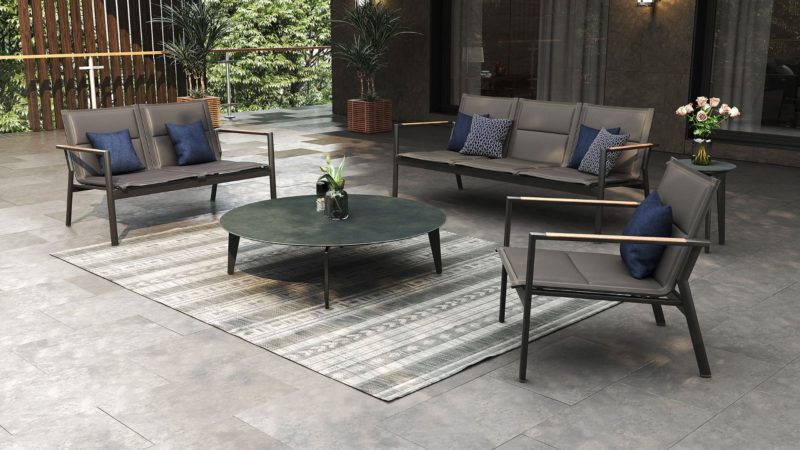 Triconville Malaysia is another furniture expert in the country that manufactures and sells unique furniture based on 100% in-house designs. The company offers free delivery, easy installment plans, and customization options on all of its furniture products. 
Triconville Malaysia is dedicated to designing and producing outdoor furniture that easily adapts to your personal style. The furniture from Triconville is highly durable and is intended to be used for a lifetime. In addition to selling outdoor furniture to homes, resorts, and restaurants, Triconville offers free design consultation services as well.
Triconville Malaysia's outdoor furniture range includes:
Sofas
Dining sets, chairs, and tables
Loungers
Pool furniture
Parasols
Daybeds
Trolleys
Visit them via:
Website | Facebook | Instagram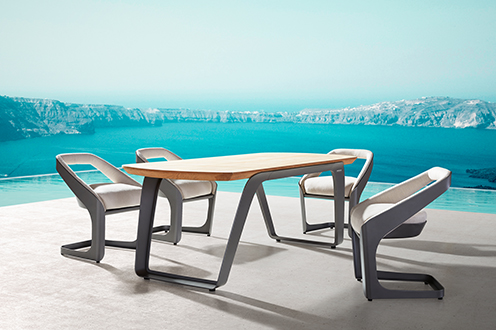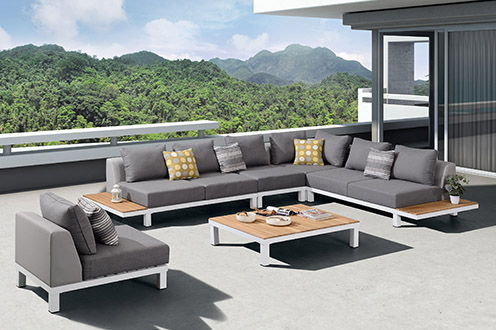 The last store on our list is Lecio. These are Malaysia's furniture experts who offer outdoor furniture that is perfect for both indoor and outdoor uses! Before buying furniture at Lecio, you can get the guidance of experts on choosing the concepts of a leisure lifestyle that best suit your needs. They then recommend the appropriate form of outdoor furniture to fit your needs.
Lecio sells outdoor furniture that has been tested for quality, which is important given Malaysia's unpredictable weather. Their furniture pieces are sturdy, durable and are made to resist moisture, heat, and UV rays of the sun. You can even get your furniture customized according to your preferences. 
Lecio's outdoor furniture range includes:
Outdoor dining sets 
Sofa sets
Pool sets
Outdoor bar sets 
Picnic sets
Outdoor benches
Lighting
Visit them via:
Website | Facebook | Instagram
Final Thoughts
It is quite hard to find a good place to buy outdoor furniture online. To help make it easier for you, we created this listicle guide featuring seven of the best online stores in Malaysia that sell outdoor furniture. All of these have furniture ranging from mid-priced to lower-priced. They have a good selection of products too. And finally, for budget-conscious shoppers, many of these online retailers sell outdoor furniture at discounted prices from time to time. Out of these places, where you buy your outdoor furniture will ultimately depend on your personal preferences.