Malaysia is known in the world for its diverse landscapes, delicious cuisine, and cultural charm. Speaking of which, traditional rattan furniture has always been an important symbol of Malaysian culture. Malaysia is not only home to some of the best rattan weavers but has always been the major exporter of rattan furniture in the world. The reason for the increasing popularity of these furniture pieces is evident. Rattan furniture is perfect for the hot and humid climate of Malaysia. In addition to bringing a chic retro vibe to your home, it is exceptionally durable and lasts for decades.
So are you on the hunt for some elegant rattan furniture pieces out there? Do you want to add a tinge of exotic, tropical vibes to your home? Then, look no further! In this blog, we'll take you on a journey to explore the best rattan furniture that Malaysia has to offer. Whether you're looking to spruce up your patio, add a nostalgic touch to your living room, or create a cozy corner in your bedroom, we've got you covered. Get ready to fall in love with the antique charm and natural beauty of these unique rattan pieces!
Why You Should Buy Rattan Furniture for Your Home
Here's why you should consider buying rattan furniture for your home:
Natural Raw Material: Rattan furniture is made from natural fibers of rattan vine. This makes it an eco-friendly option that is both biodegradable and sustainable.
Breathable and Comfortable: Rattan furniture is breathable, which makes it an excellent choice for hot and humid climates. The breathable fibers also help prevent the growth of molds and mildew in humidity. Rattan also provides good support, making it perfect for lounging and relaxing.
Durable and Low Maintenance: Rattan furniture is known for its sturdiness, durability, and low maintenance. It can easily withstand the wear and tear of everyday use. Moreover, these furniture pieces are easy to maintain and require little upkeep. Simply dust them off with a rag and they will look as good as new.
Versatile and Stylish: Rattan furniture has a stylish look and texture that can add charm to any space. It comes in a variety of styles, both traditional and modern, and can be used indoors or outdoors.
Lightweight and Easy to Move: Rattan furniture is lightweight, making it easy to move around. Even women, children, and elderly people can rearrange the furniture settings as needed.
Timeless: Rattan furniture has been around in Malaysia for centuries and is still liked equally by the young and the old. It has a classic, timeless look that will never go out of style.
Our 7 Best Places to Buy Rattan Furniture in Malaysia
These seven are the best one-stop-shops where you can buy some chic rattan furniture pieces to upgrade your living space: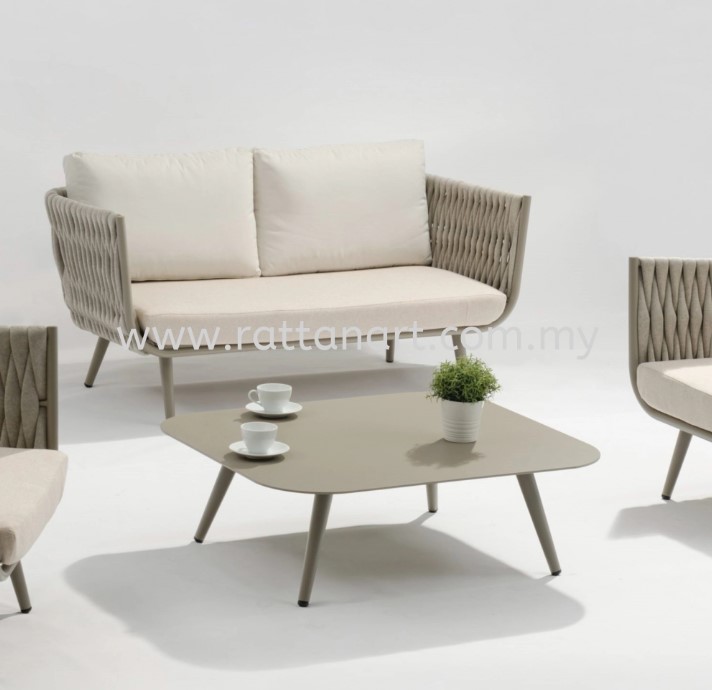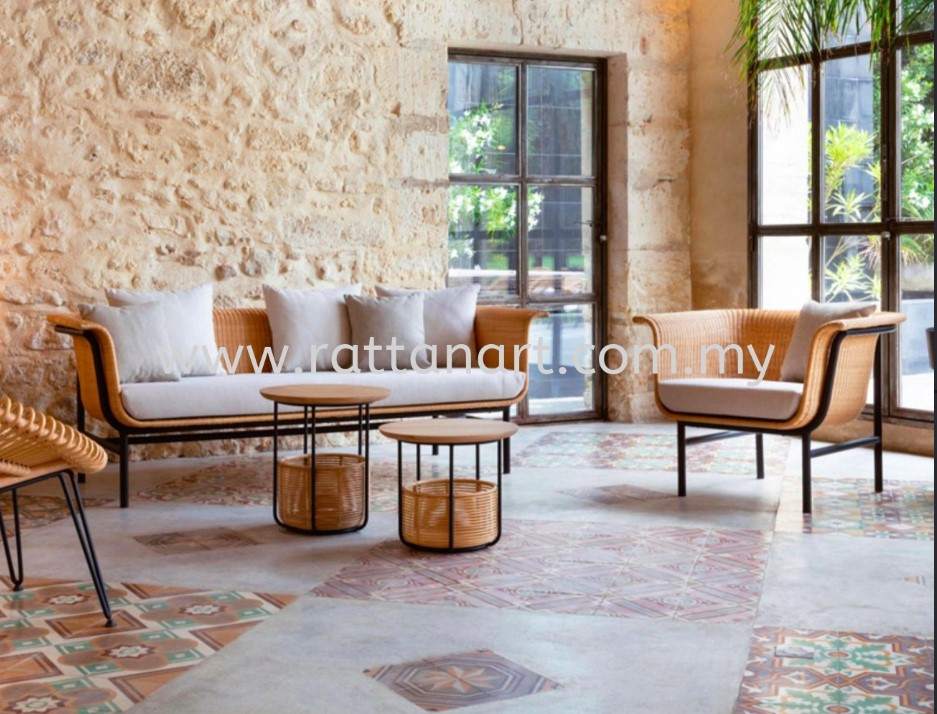 Rattan Art has always been passionate about making rattan furniture that's both durable and comfortable. They use the best raw materials available locally in Malaysia and have been around for a while. They call themselves the oldest rattan furniture makers in Malaysia.
Rattan Art also offers custom-made furniture pieces that are made after carefully weaving high-quality rattan fibers. The company has now expanded to sell commercial and residential furniture pieces as well. They offer a variety of designs to choose from so you're sure to find something that fits your taste the best.
Bring a touch of nature to your living space with the following furniture collection of the Rattan Art:
Partitions and bookshelves
Dressing tables and lounge chairs
Bar stools and dining chairs
Sofa sets
Headboards
Coffee tables
Side tables and cabinets
Kid's furniture
Outdoor rattan furniture
Decorative accessories
Custom furniture
Visit them via:
Website | Facebook | Instagram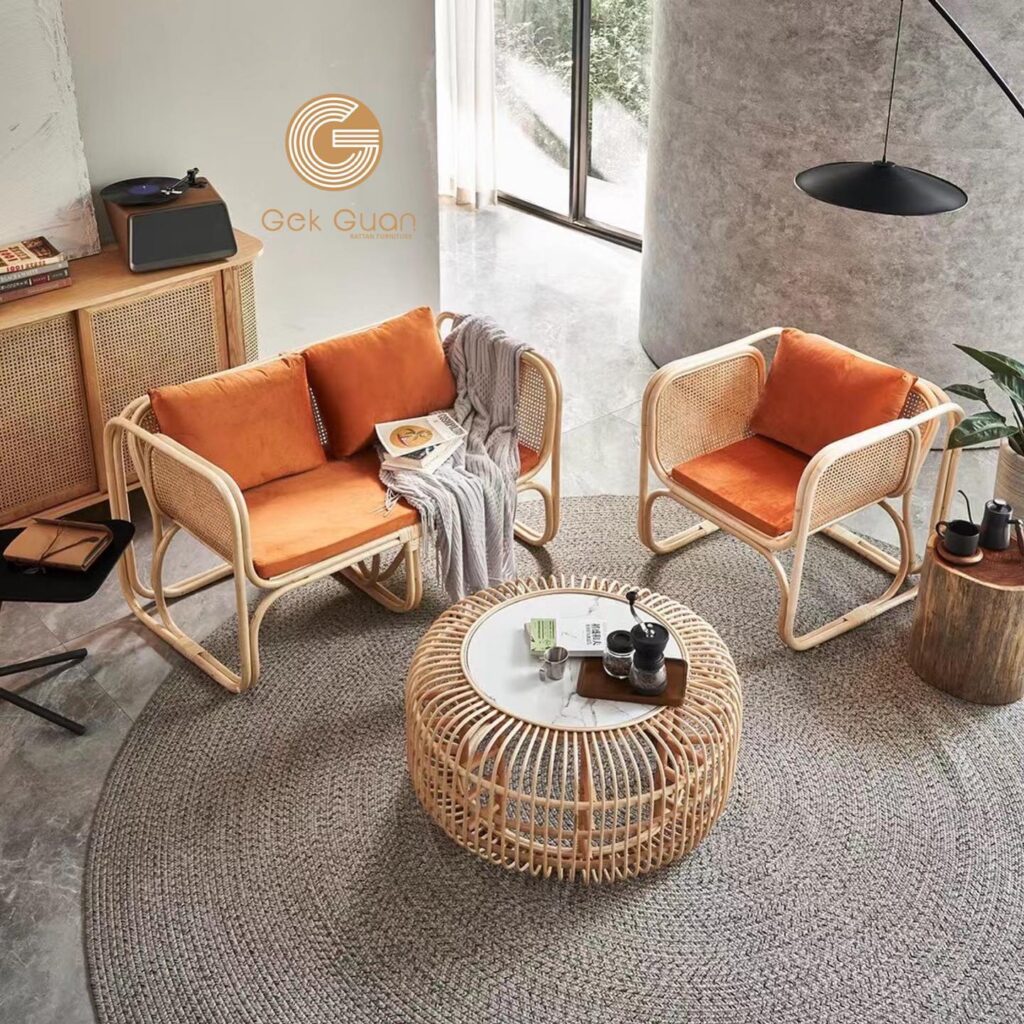 Gek Guan is the leading manufacturer of rattan and bamboo products. They believe in manufacturing quality products that are both useful and durable, without sacrificing aesthetics. With their services expanding to include interior packaging, Gek Guan is your one-stop shop for all your rattan and bamboo needs.
Gek Guan's rattan furniture range is the perfect addition to any home. Made with local materials in Malaysia, their skilled artisans ensure that each piece of furniture provides you with unwavering quality. From indoor and outdoor rattan furniture to woven decoration pieces, they offer a wide range of items that are trusted by customers across Malaysia for over fifty years.
Whether you're looking for a statement furniture piece or a functional one, here's everything from Gek Guan you need:
Lounge chairs and dining chairs
Toy boxes
Screen dividers
Sleeping beds and headboards
Outdoor sofas
Bar trolleys
Hanging chairs
TV consoles
Shelves, racks, and cabinets
Visit them via:
Website | Facebook | Instagram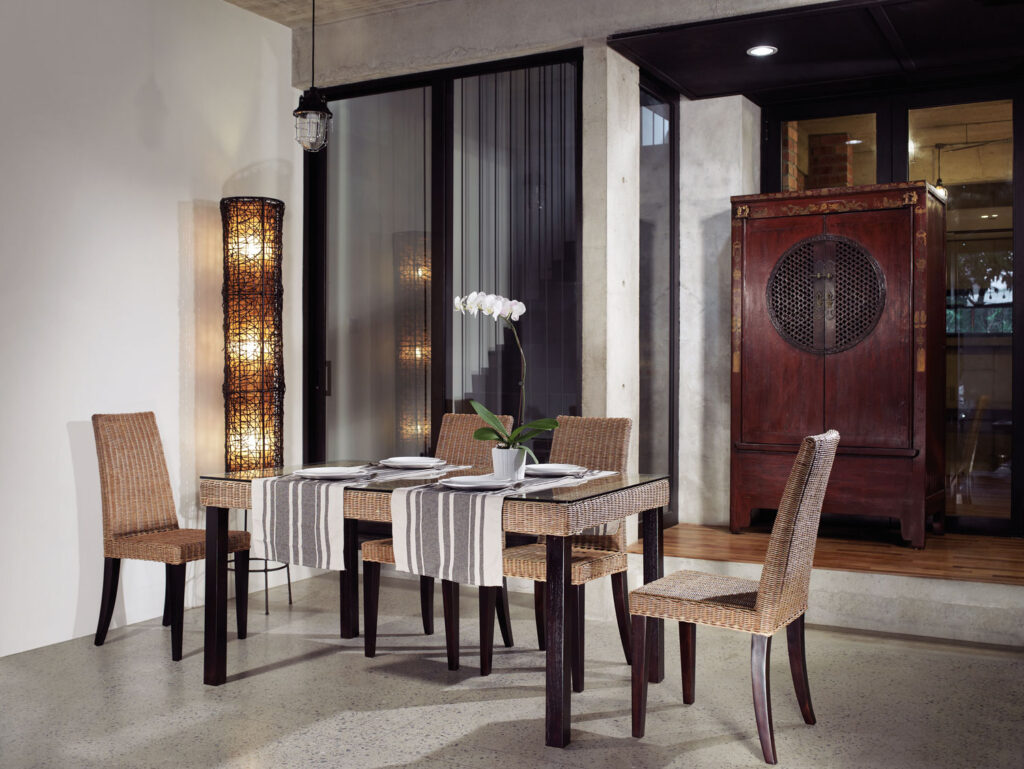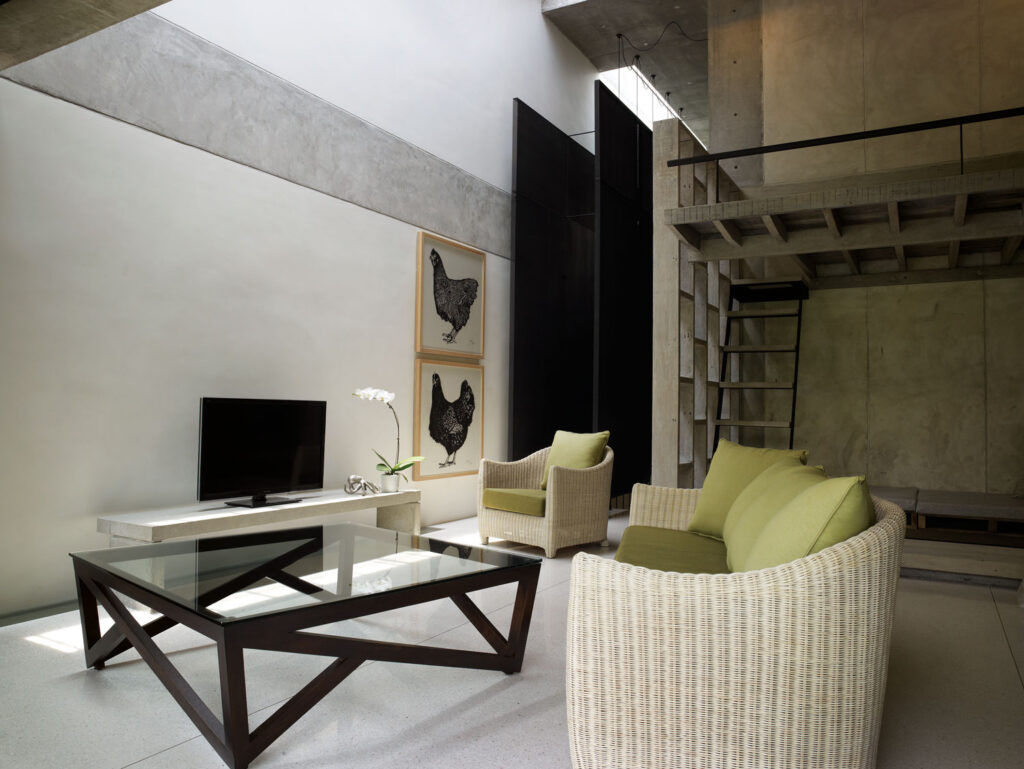 Experience the beauty of rattan furniture in your home with the Rattan Décor. The company makes and sells the most stylish and innovative rattan furnishings that are designed to elevate any lifestyle, anywhere. They offer a unique blend of modern and classic rattan furniture designs that are infused with a unique Asian flair.
Each of the Rattan Décor's creations is a true masterpiece, crafted with care, to ensure your complete satisfaction. Their rattan collection boasts timeless designs that are never going out of style. Their natural texture adds a touch of warmth to any room, while their durability ensures that you can enjoy your furniture for years to come.
Come explore the Rattan Décor rattan collection and discover the perfect addition to your home:
Chairs and tables
Dining sets
Patio sets
Consoles
Netting screens
Lamp shades and mirrors
Couches and daybeds
Swing chairs
Bar stools
Outdoor garden sets
Chests and cabinets
Sofas and beds
Visit them via: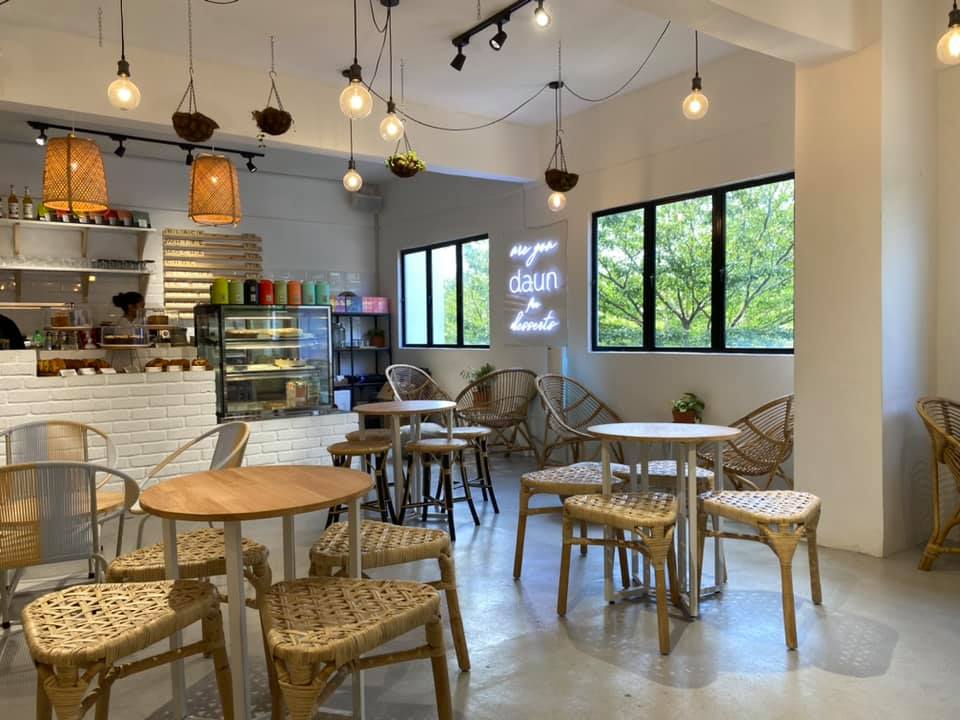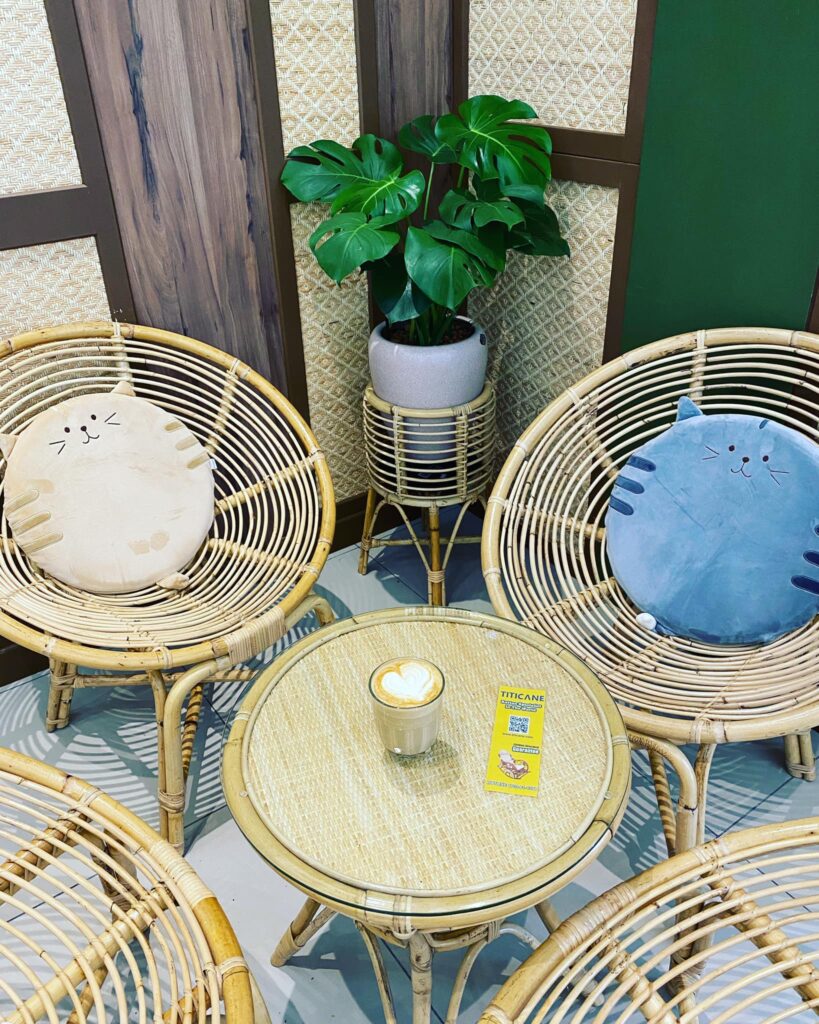 Titicane is a supplier of high-quality rattan material, rattan furniture, and rattan handicraft. Their skilled craftsmen meticulously handcraft each product to ensure that it meets their rigorous standards of excellence. Their team is dedicated to ensuring that each customer has a positive buying experience, from the initial inquiry to the delivery of the furniture.
Looking for furniture that is both functional and stylish? Look no further than the Titicane rattan furniture collection. It features various functional furniture pieces for your home and outdoor spaces. Each furniture piece from Titicane is made with locally sourced materials combined with expert craftsmanship. From their chairs to tables, every product is built to last.
The Titicane rattan furniture range has something for every space. It includes:
Cabinets
Rocking chairs
Stools
Lazy chairs
Tables
Swing baskets
Visit them via:
Website | Facebook | Instagram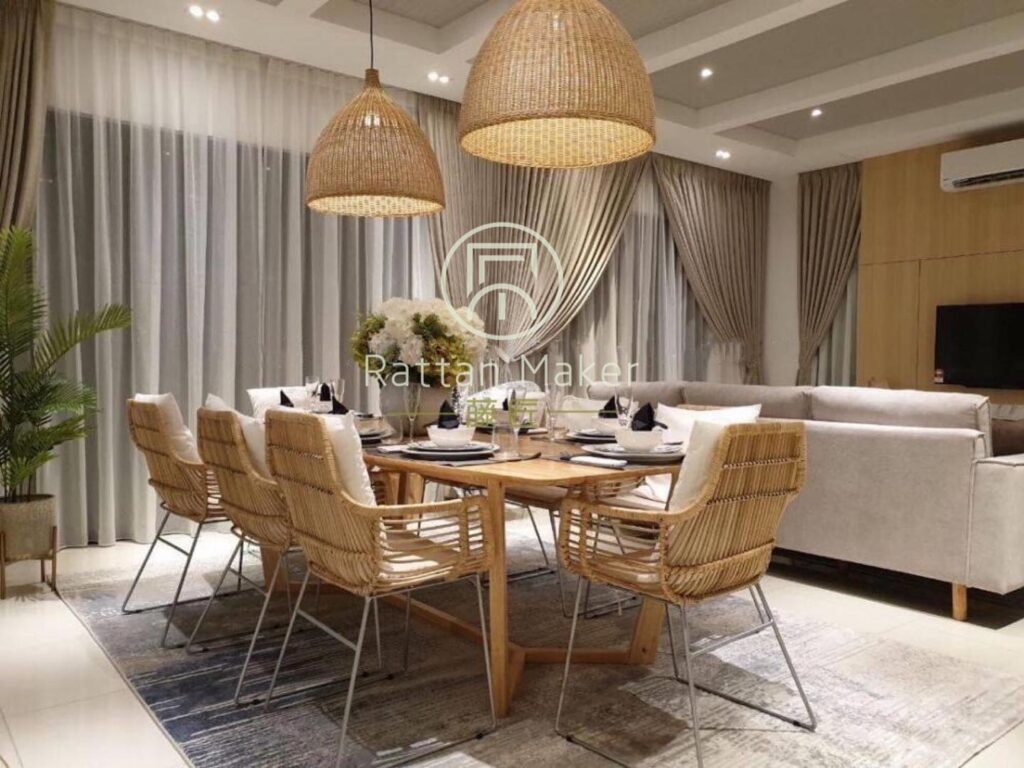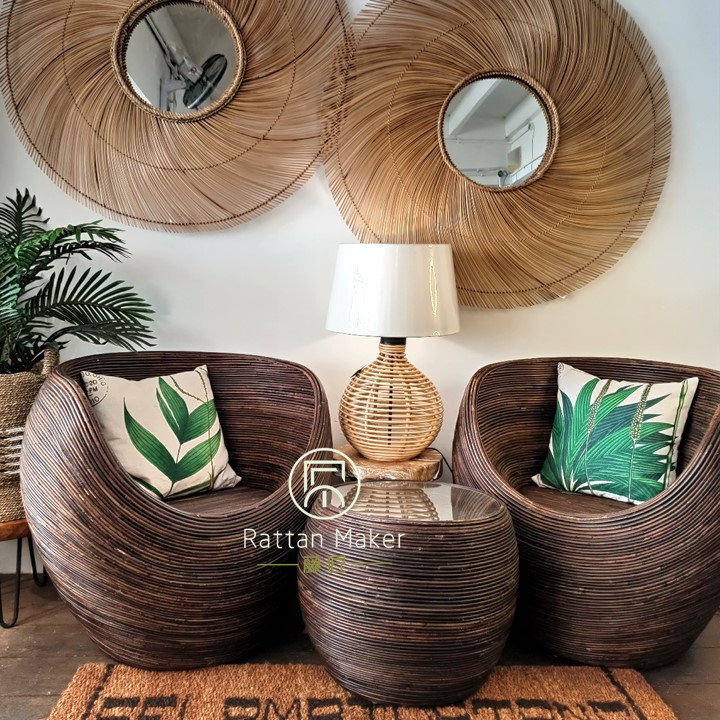 Bring nature indoors and transform your living space with the stunning rattan furniture from Rattan Maker. The company is also recognized as "Rattan & Bamboo Handicraft Gallery." With its expertise in weaving high-quality rattan fibers, Rattan Maker provides custom furniture pieces tailored to your preferences. It has diversified to offer both residential and commercial furniture.
Handcrafted by skilled artisans, Rattan Maker's rattan collection combines beauty and functionality to create pieces that are both practical and stylish. They offer an array of designs to choose from so you are sure to find the perfect fit that matches your taste and needs.
The rattan furniture from the Rattan Maker includes the following products:
Dining chairs
Lounge chairs
Hanging and rocking chairs
Dividers and screens
Bed headboards
Benches and stools
Baby cots and baby chairs
Cabinets
Custom-made furniture and much more
Visit them via:
Website | Facebook | Instagram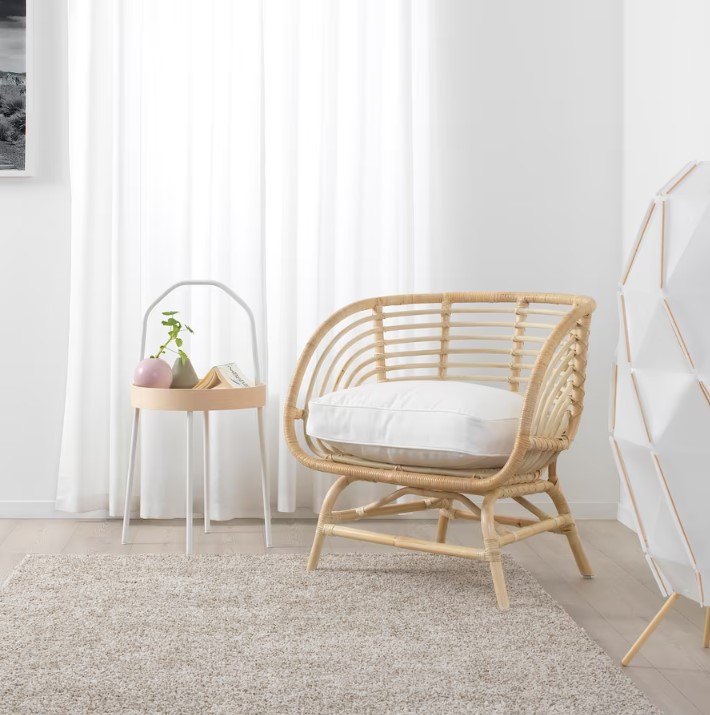 IKEA is a multinational retail company that specializes in selling affordable and modern furniture, kitchen appliances, home decor, and other household goods. Its furniture is designed to be easily assembled at home. The company prioritizes using renewable materials in its furniture products and its vital example is its rattan furniture range.
IKEA's rattan furniture range can easily elevate any home decor perfectly. Each piece is carefully crafted by experienced artisans using the best materials and techniques. The result is the quality and durability which is evident in the furniture itself. The natural, warm tones of this rattan furniture add a touch of elegance to your space and make it the perfect addition to your home.
Rattan products from IKEA include:
Trolley tables
Stands and footstools
Chairs and benches
Bedside tables
Room dividers
Headboards
Storage baskets and plant stands
Visit them via:
Website | Facebook | Instagram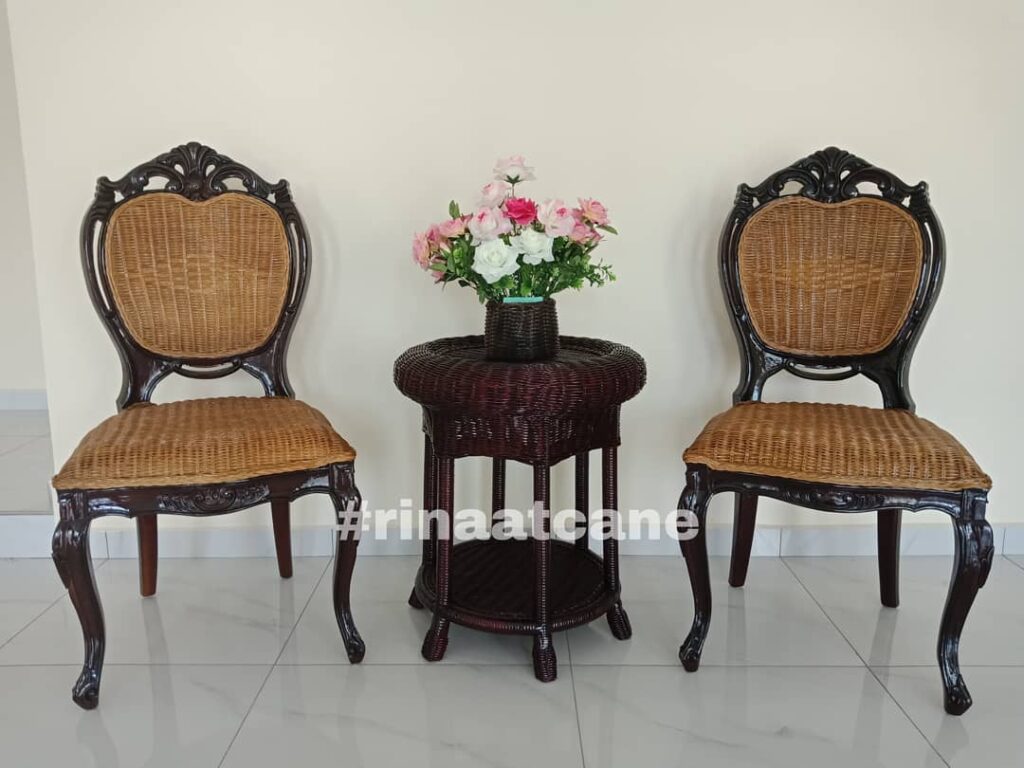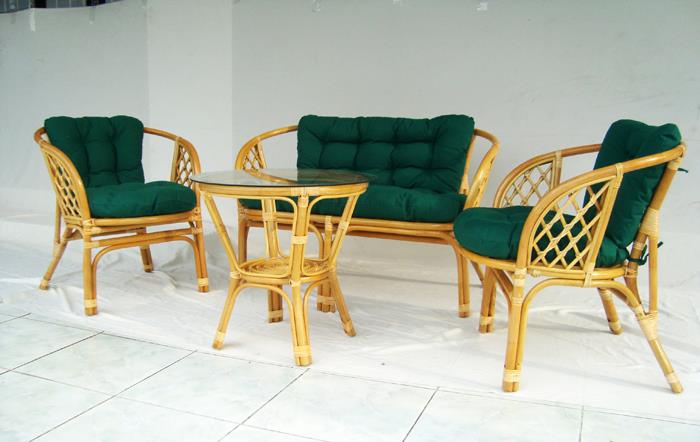 The last rattan furniture store on our list is the Rinaat Cane which specializes in the production of rattan furniture products, with a wide selection of over 150 unique designs for both indoor and outdoor settings. The company also offers customization services, allowing customers to create their own designs and furniture that best suit their individual needs and requirements.
Rinaat Cane's rattan designs cater to a range of styles, from minimalist classics to modern pieces that can be tailored to meet the specific needs of the customers. Their rattan furniture collection is the perfect blend of form and function. Designed with comfort and style in mind, their pieces are crafted from the finest materials by skilled artisans. From chairs to beds, their range has everything you need to create a cozy and stylish living space.
The rattan collection of Rinaat Cane includes:
Coffee tables
Dining sets
Beds and bedside tables
Armchairs
Lounge chairs
Cabinets and shelves
Baskets, boxes, and lighting
Rocking chairs
Wall panels
Room dividers
Visit them via:
Website | Facebook | Instagram
Final Thoughts
If you want to give your living space a touch of durability, sustainability, and natural beauty, rattan furniture is an excellent option. And Malaysia, as a country rich in cultural heritage, is the perfect place to explore the best rattan furniture in the world. With the seven best places to buy rattan furniture in Malaysia listed above, you'll be spoilt for choice with the variety of designs and styles available. These rattan furniture items are sure to provide your house with a touch of an exotic tropical atmosphere. Whether you're wanting to update your patio, bedroom, living room, or any other space, this guide has got you covered. So go ahead and invest in some stylish and classic rattan furniture that will accompany you for a good number of years!