In today's fast-paced world, where the line between work and personal life often blurs, having a workspace that adapts to your needs is essential. Many people have opted for the 'work from home' lifestyle that makes a good working desk a necessity, to have a balance between work and personal life.
The Endesk Max Standing Desk is a versatile solution designed to elevate your workspace experience. In this comprehensive review, we'll delve into its description, explore its impressive features, weigh the pros and cons, and offer our final thoughts as expert product reviewers.
Introducing Endesk Max Standing Desk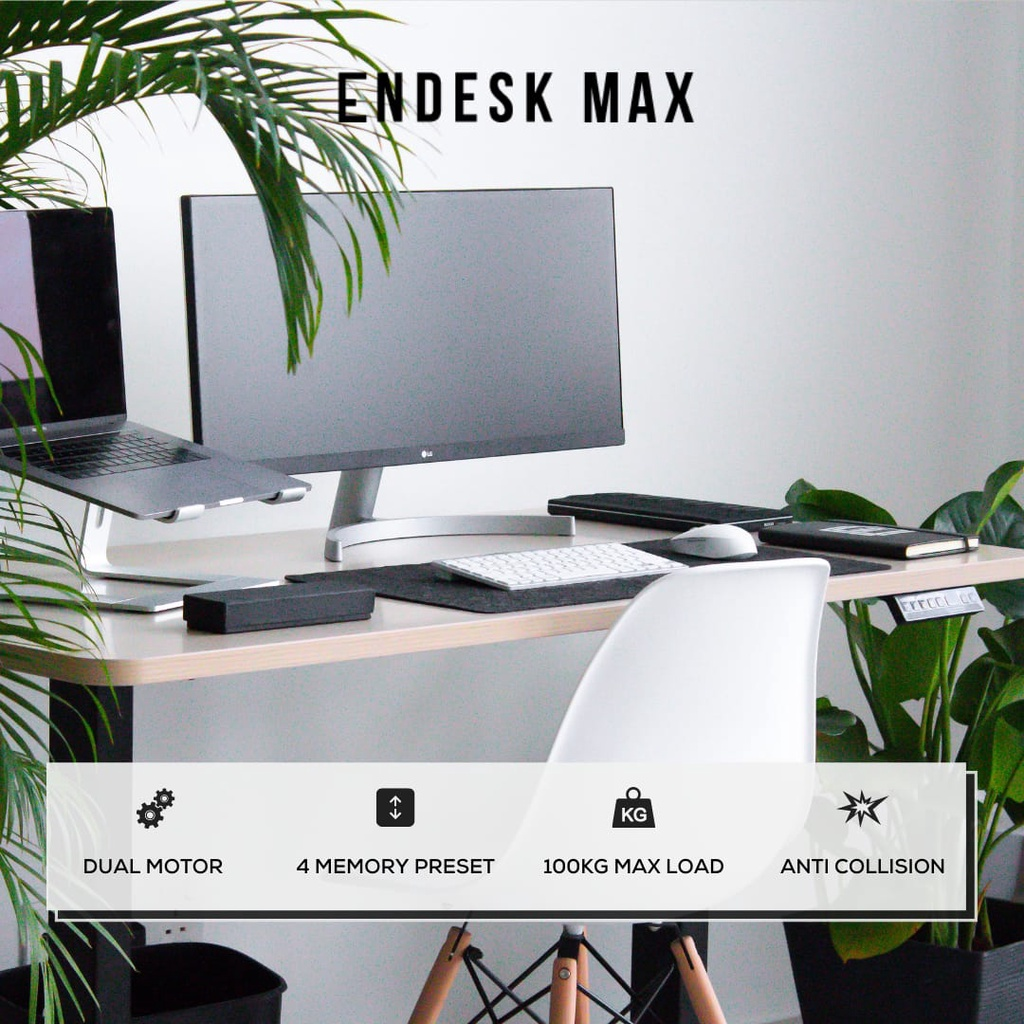 ✅ Get your Endesk Max Standing Desk today: click here
The Endesk Max Standing Desk is a game-changer for anyone seeking a flexible and ergonomic desk solution. Its standout feature is the dual motor system, providing smooth and efficient adjustments at a rate of 2 cm per second. With a height range spanning from 70 cm to 120 cm, this desk accommodates both sitting and standing positions, allowing you to find your ideal ergonomic setup effortlessly.
One notable design feature is the safety-conscious rounded corner cut on the tabletop, which prevents damage in the event of a collision. This thoughtful touch ensures not only a safe workspace but also the durability of your investment.
Features of Endesk Max Standing Desk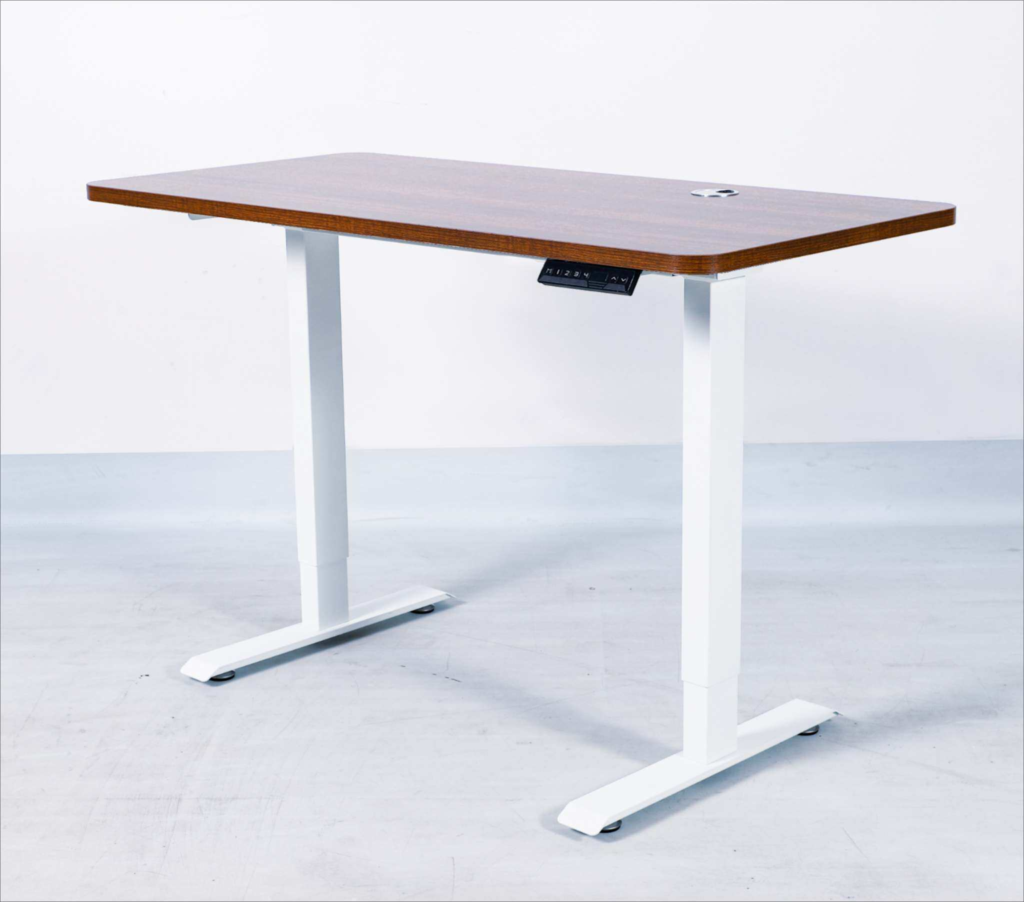 ✅ Get your Endesk Max Standing Desk today: click here
Let's delve deeper into the standout features that make the Endesk Max Standing Desk a compelling choice:
Dual Motor: The dual motor system ensures swift and silent height adjustments, making it easy to switch between sitting and standing positions without disrupting your workflow.
4 Memory Preset: With four customisable height presets, you can effortlessly switch between preferred heights at the touch of a button, allowing you to maintain your ideal ergonomic settings.
100KG Max Load: The ENDESK MAX boasts an impressive weight capacity of 100KG, accommodating multiple monitors, peripherals, and all the essentials you need for a productive workspace.
Anti-Collision: Safety is paramount, and the anti-collision feature ensures that the desk stops automatically if it encounters an obstacle during adjustment, protecting both you and your equipment.
Stylish Design and Colour Options: The desk comes in two elegant tabletop finishes, White Oak and Ebony, paired with either a white or black frame. This variety allows you to choose a style that complements your workspace.
Manual Heights Adjustment Panel: In addition to the presets, the manual height adjustment panel offers fine-tuned control, allowing you to achieve the perfect height for your needs.
LCD Screen Display: The built-in LCD screen displays the current desk height, providing you with real-time information for precise adjustments.
The ENDESK MAX's combination of high-tech features and thoughtful design ensures it stands out in the competitive adjustable desk market.
Pros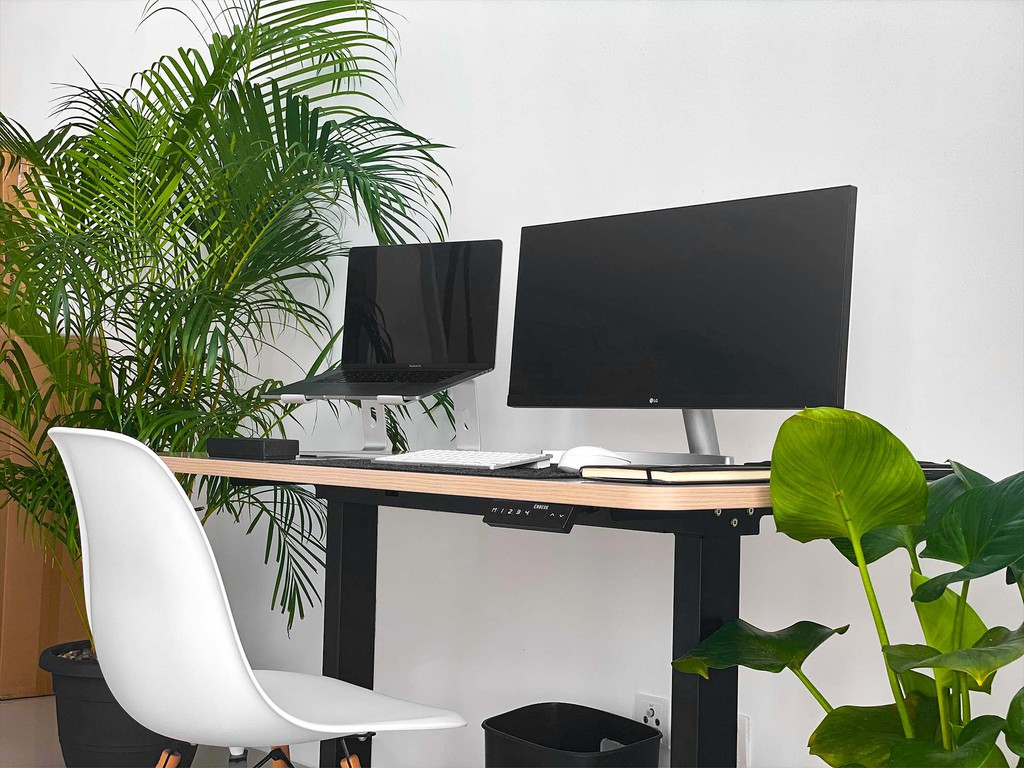 Following are the most amazing and beneficial features of Endesk Max Standing Desk:
Versatile Height Adjustment: The broad height range and customisable presets cater to a wide range of users, from those who prefer sitting to those who embrace the standing desk lifestyle.
Sturdy Construction: With a weight capacity of 100 kg, this desk is built to last, accommodating your work essentials without a hitch.
Safety First: The anti-collision feature and rounded corner design prioritise your safety and the protection of your equipment.
Aesthetic Appeal: The choice of tabletop finishes and frame colours ensures the ENDESK MAX fits seamlessly into any workspace, adding a touch of sophistication.
Cons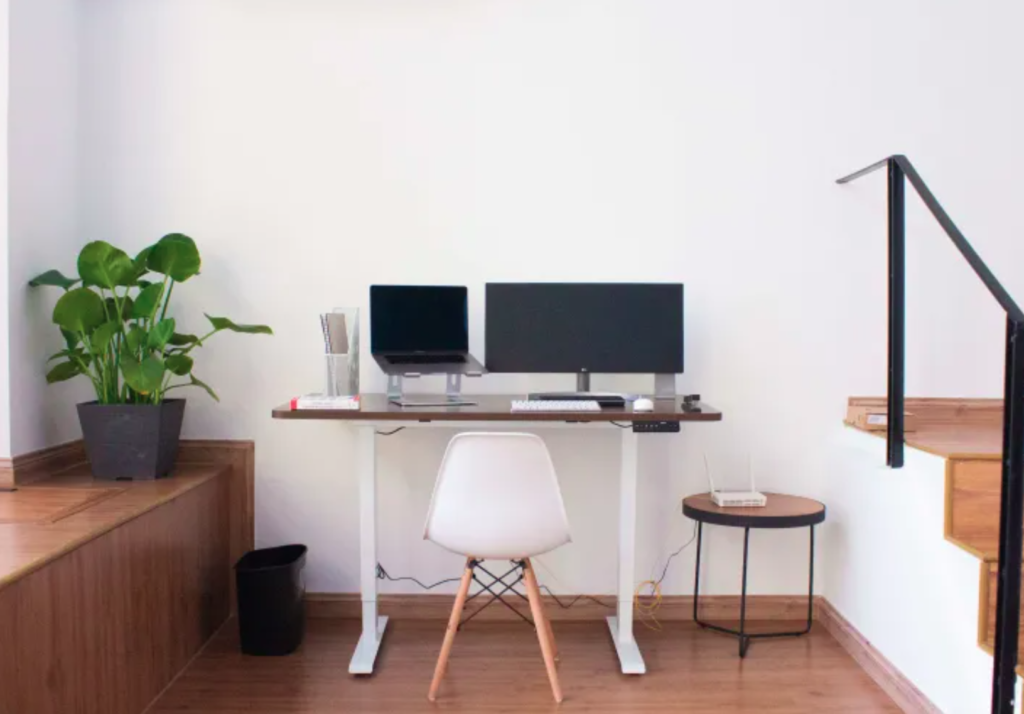 Following are some features of Endesk Max Standing Desk that turn out to be drawbacks for some users:
Price: While the ENDESK MAX offers a premium experience, its price may be steep for some budget-conscious buyers.
Assembly: Assembly can be a bit time-consuming, so it's advisable to set aside ample time and follow the instructions carefully.
Final Thoughts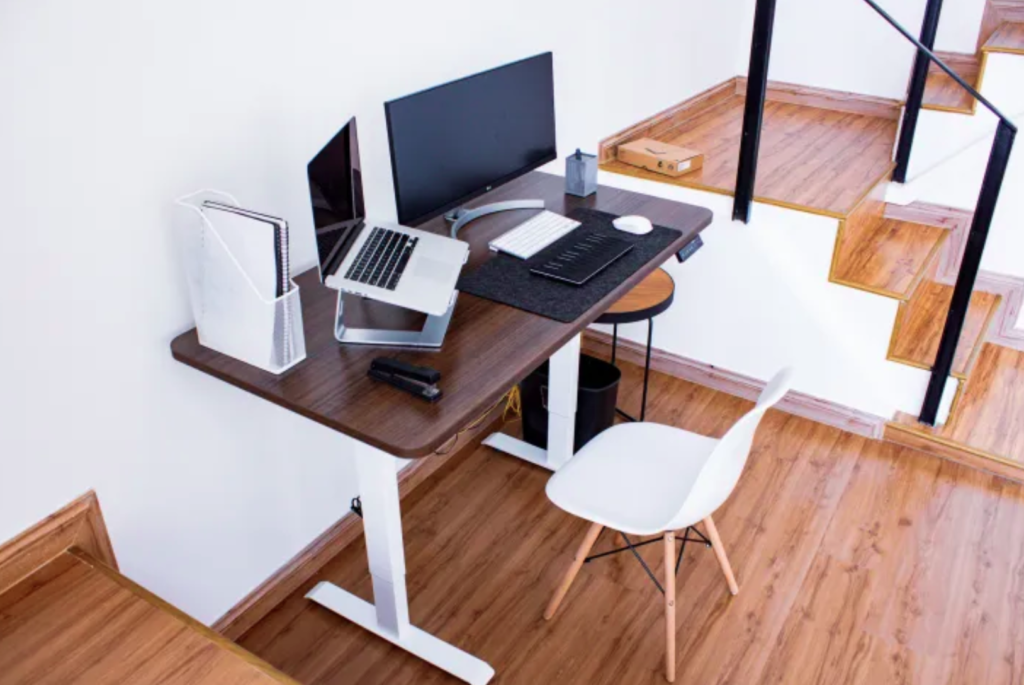 ✅ Get your Endesk Max Standing Desk today: click here
The Endesk Max Standing Desk is a standout product that combines versatility, functionality, and style. Its dual motor system, safety features, and customisable presets make it a top choice for those looking to elevate their workspace experience. While it comes with a premium price tag and requires a bit of assembly, the benefits far outweigh these minor drawbacks.
Investing in the ENDESK MAX means investing in your comfort, productivity, and overall well-being. Whether you're working long hours or simply want a flexible workspace that adapts to your needs, this desk has you covered. Upgrade your workspace today with the ENDESK MAX and experience the difference it can make in your daily routine.