Are you looking for a comfortable and stylish seating option for your living room? Have you been debating between a recliner sofa and a stationary sofa? Undoubtedly, recliner sofas are becoming increasingly popular due to their comfort and convenience. Not only do they look stylish, but they also provide maximum body support in all the right places.
Recliner sofas are perfect for people of all sizes and ages, as they provide adjustable back and leg support for customized comfort. With the push of a button, you can easily recline your chair and find the perfect level of comfort. They are also great for people with lower back pain, as they encourage proper posture, helping to reduce stress on the lower back. In this article, we will tell you about the best recliner sofas in Malaysia, looking at their comfort, design, and convenience factors. So, let's dive in!
Features of a Good Recliner Sofa
Before we begin with our list of the best recliner sofas in Malaysia, let's explore the features you should consider when buying a recliner:
A good recliner sofa should provide you with the utmost comfort and relaxation.
It should offer ample support for your back and neck. It must have the ability to recline and adjust for your desired angle.
Look for a recliner that has an adjustable headrest and footrest, so you can customize your seating comfort.
It should also be made of a wipeable and durable material that is easy to clean and maintain.
Additionally, your recliner sofa must have been built to last, so you can rest assured that you're making an investment that will last for years to come.
Finally, make sure you check the warranty of your recliner to ensure it is covered in case of any potential damages.
Our Selection of 7 Best Recliner Sofas in Malaysia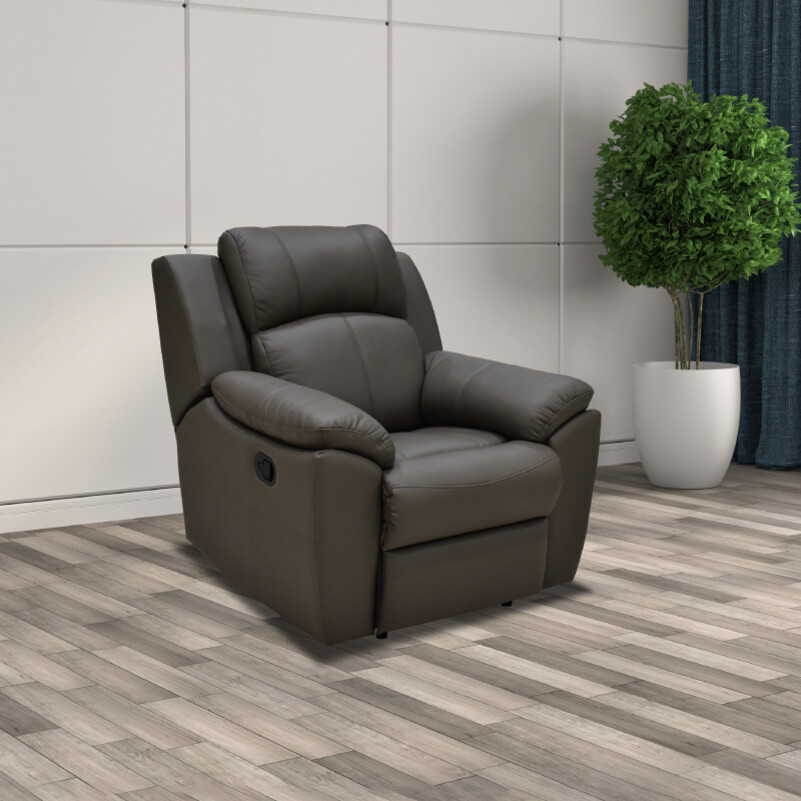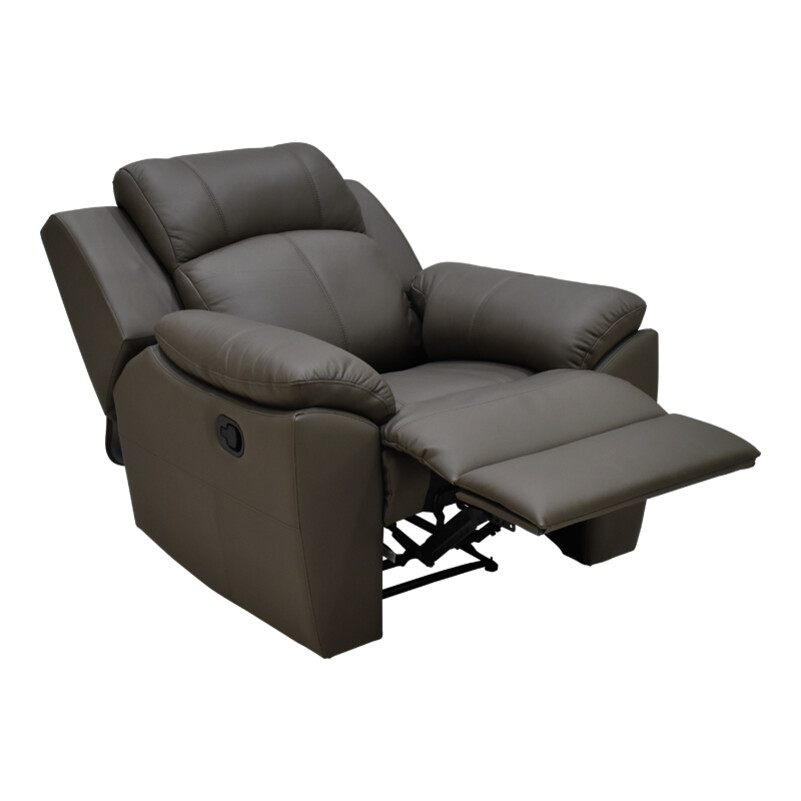 This sofa belongs to the brand Lavino. Lavino is a well-known company that provides budget-friendly and best-quality furniture to turn your house into a home. The Lavino incliner sofa is made of half-genuine leather, and its cushions are filled with highly resilient foam.
Other than being comfortable, it also embellishes your house. Here are the features of this sofa that make it a good choice for your home.
Its frame is made of solid wood which makes it sturdy and reliable.
It is available as a 1-seater, 2-seater, and even 3-seater. You can choose the size according to the space in your house.
Its recliner seat ensures that you get maximum comfort in any position you want.
Any living space's mood will be infused with elegance by its comfortable design.
Its soft and plush cushions are designed to provide you with the utmost comfort due to which this sofa will become your favorite spot in your home.
In case of any stain, you don't need to rub it too hard or use any chemicals because a damp wipe will make it as good as new.
Visit them via: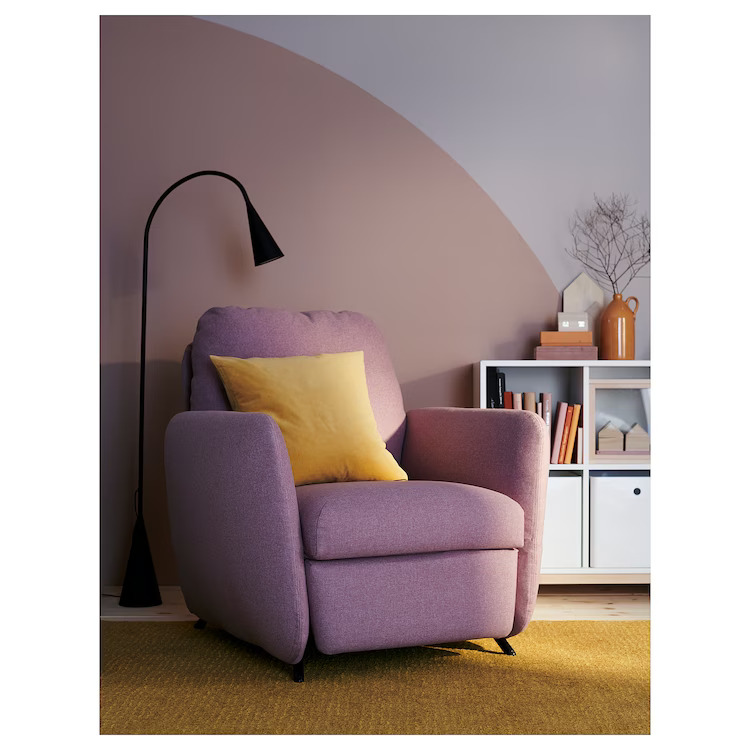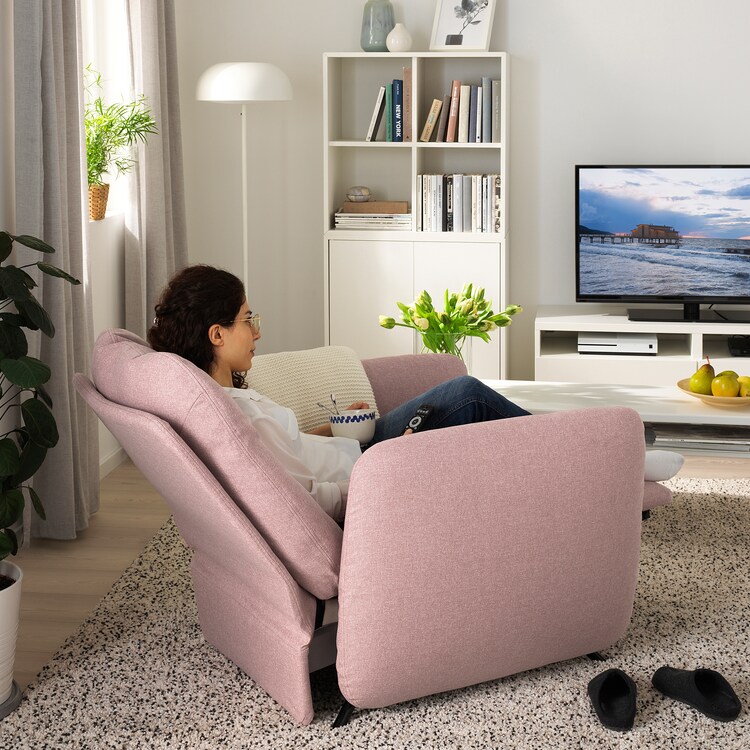 This recliner sofa that we are going to explore is sold at IKEA by Ekolsund. Ekolsund is a furniture manufacturing brand with a lot of happy customers. This sofa is available in two color options, including light pink and dark gray, that will go well with any room. Additionally, it comes with a 10-year warranty.
It has plenty of other features too that make this sofa one of the best recliners out there.
One thing that is really unique about this sofa is that it comes with a removable cover. You can also wash this cover in a washing machine. When you put it on, it is as good as a fixed cover.
This reclining sofa can be adjusted to three different positions: upright, lean back, and fully reclined, making it simple to adjust to different activities at home.
The polyurethane foam is used to fill the seat cushion which gives off a cozy and enveloping feeling. To preserve the comfort and precise shapes of the cushions when being used, they are enclosed in polyester wadding.
The footrest folds away from the seat, without creating a gap, allowing you to rest comfortably without worrying about little ones' fingers being stuck in the chair.
The chambered architecture of the back cushion is intended to adapt to your body and give your neck and lumbar the most support possible.
Visit them via:
Website | Facebook | Instagram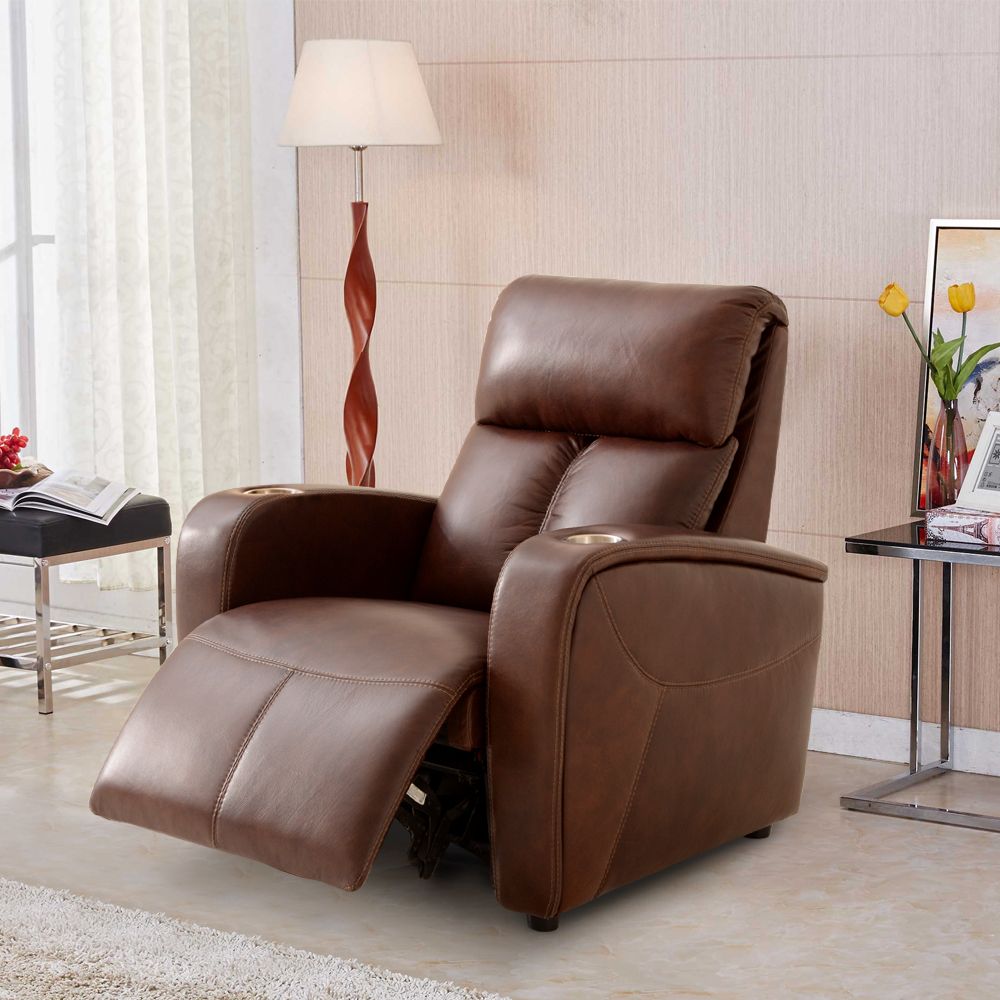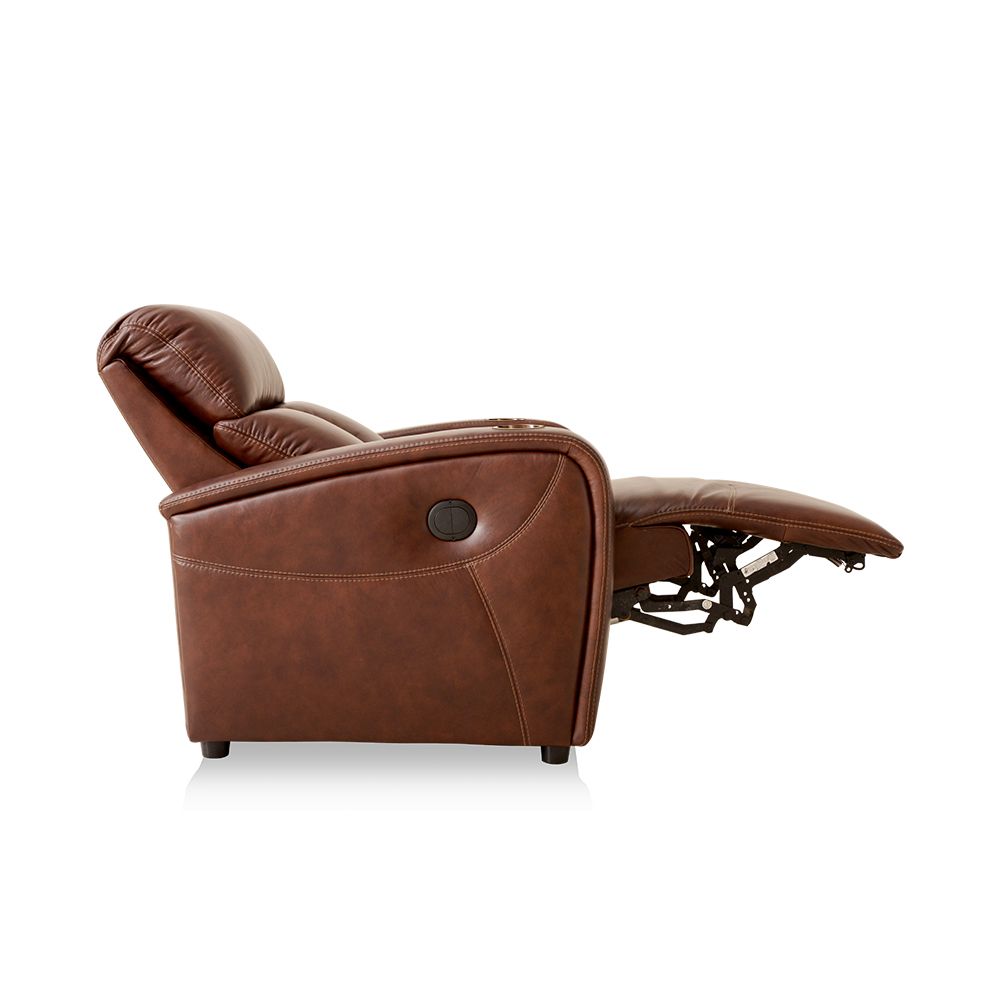 This electronic recliner is a product of Lorenzo. This chair is best for relieving your stress after a tiring day. It is included in our list of sofas because it is more of a sofa than a regular chair. It has all the features that you look for in a comfortable sofa.
It is made of the best quality cowhide leather that stays around for a long period of time.
It allows you to choose between a variety of different colors and different sizes.
This elegant armchair is the comfort champion with a superbly padded back and powered recliner feature.
Its soft, sleek, and genuine leather provides maximum comfort and helps you to relieve your stress.
Visit them via:
Website | Facebook | Instagram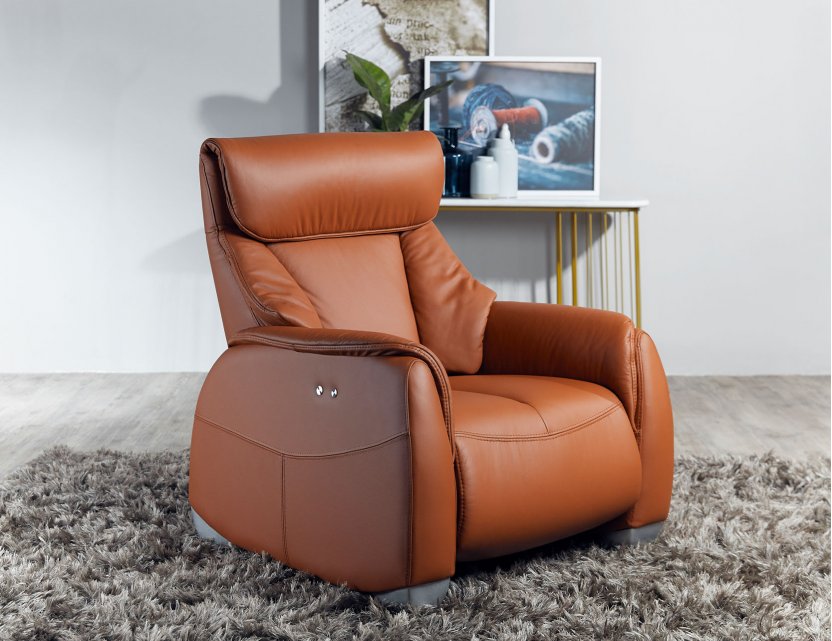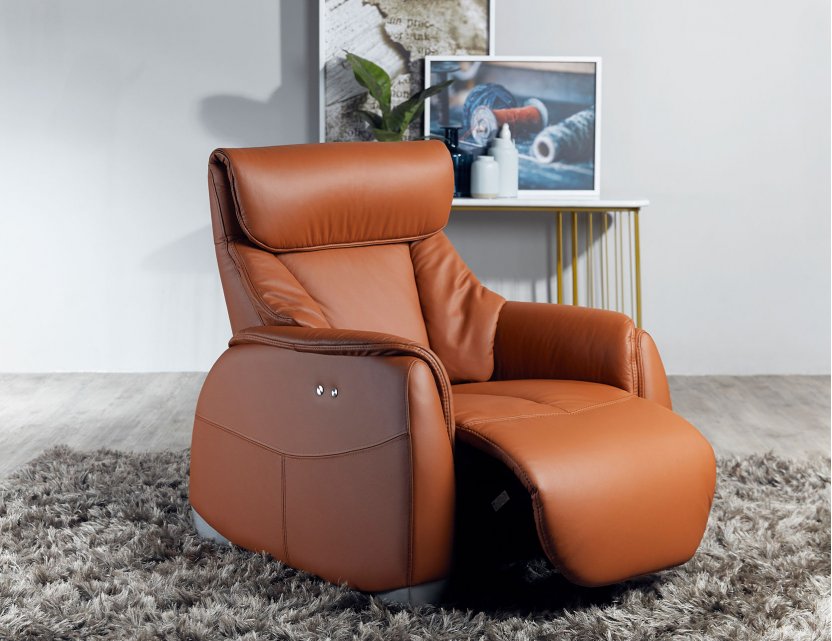 The Cellini Sho Motorized Leather Sofa is available as a 1-seater, 2-seater, and 3-seater. But if you buy a 3-seater, its middle seat will be fixed while the other two will be reclinable, while the 1-seater and 2-seater are fully reclinable.
It has a lot of mind-blowing features, like:
The motorised recliner function allows you to rest at your preferred angle
Sleek and slim design that can fit in large apartments as well as compact rooms
Adjustable headrest for ultimate comfort
Made of genuine cowhide leather which ensures that you invested in the right thing
Touch sensors that allow you to easily adjust the footrest and headrest to your wanted position
Visit them via:
Website | Facebook | Instagram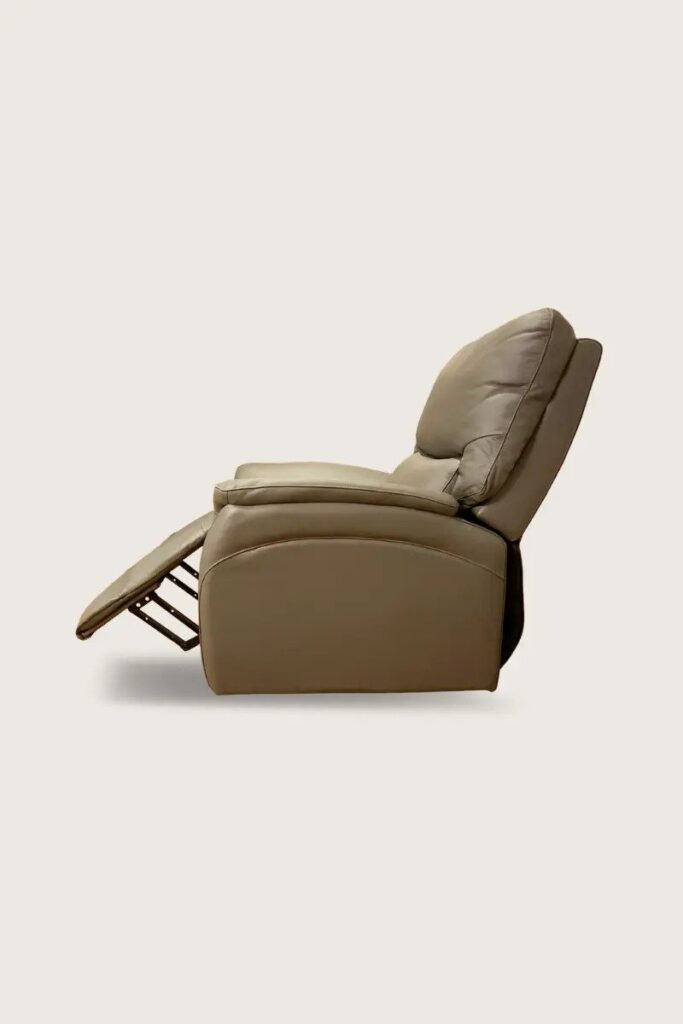 This sofa on our list is a product of Rustica. Rustica is a luxury furniture manufacturing brand with strong international recognition. This brand serves a wide range of dual-gender and multi-generational audiences. Rustica brought us this 1-seat electric recliner sofa made of full thick leather.
This sofa has all your favorite features that allow you to have your perfect "me" time.
This sofa is best for elderly people due to its electric-powered reclining function. This sofa reclines upwards automatically and allows weak people to get on it without suffering from knee pressure.
It is upholstered by soft and big plumped cushions that provide immediate relief and comfort.
With the electric-power recliner and USB charging port installed, you can charge your phones and tablets while relaxing in the position of your choice with the simple push of a button.
Visit them via:
Website | Facebook | Instagram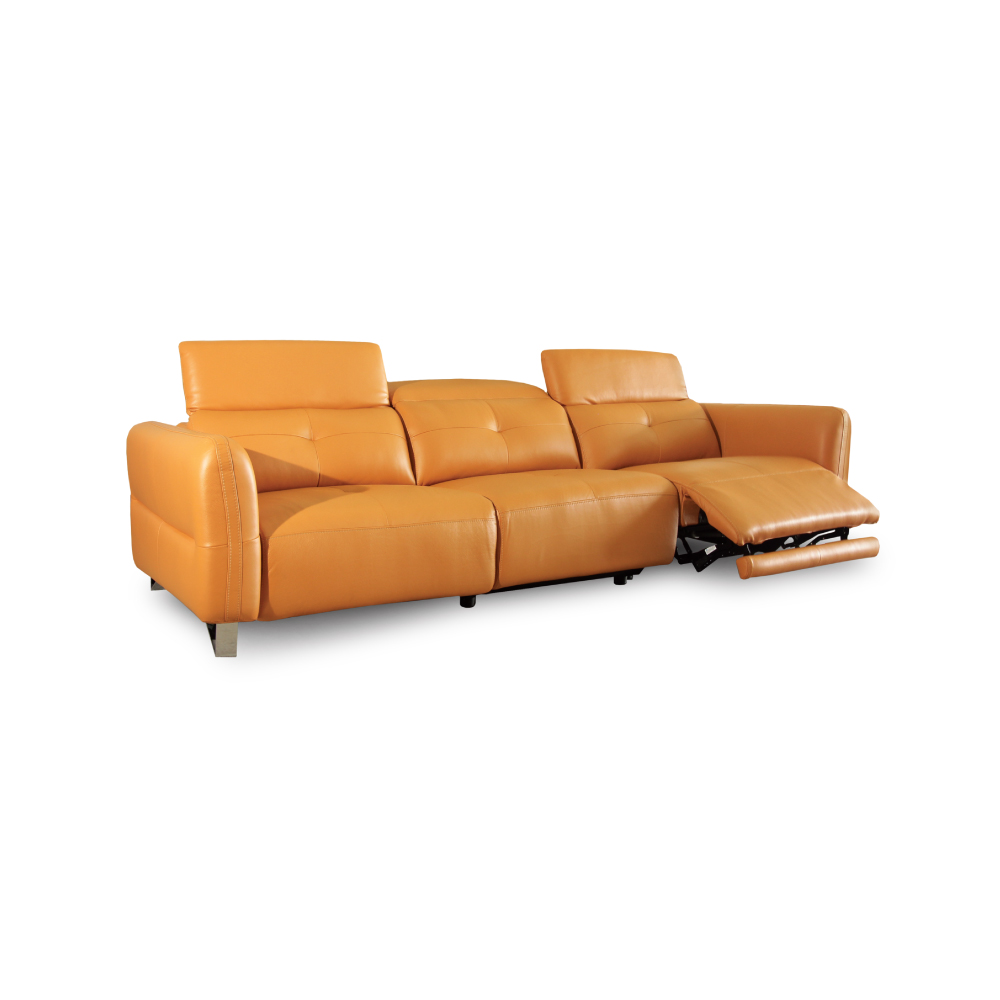 This Rozel Power Recliner Sofa comes from a brand whose mission is nothing more than making your living space warmer and fancier. This sofa is ideal for watching movies in comfort in your home theater.
This sofa doesn't just comfort you; it also makes your house a lot lovelier.
Its vibrant colors will take your room to a higher level.
It is made of full Ebel Leather while the plush and soft seat is made of latex.
This sofa is featured with Rozel Signature Power Recliner that helps you to change your resting angles easily.
It is upholstered with the best quality material that will not let you regret buying it.
Visit them via:
Website | Facebook | Instagram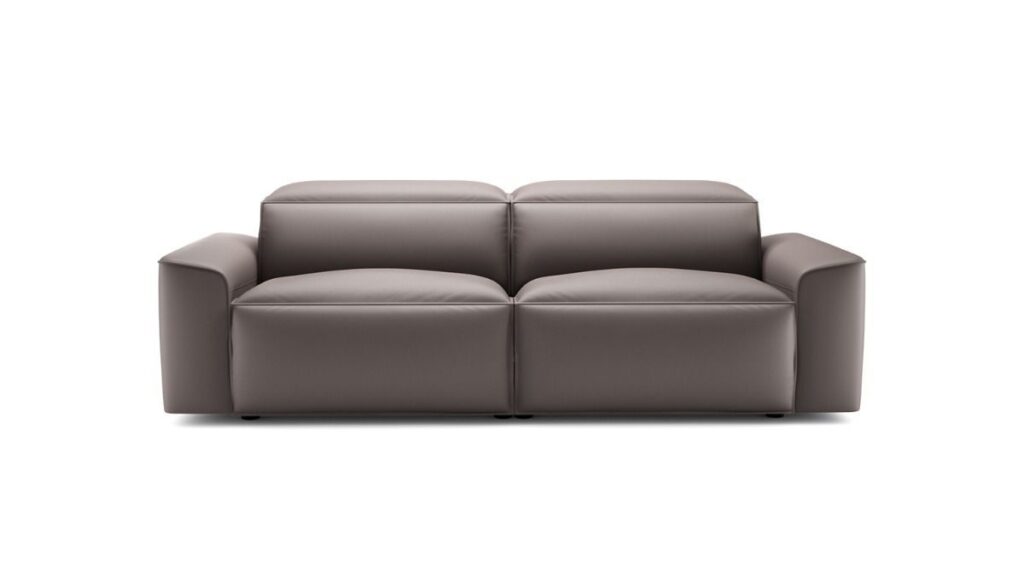 The King Cloud RW Smart Recliner Sofa is not your ordinary sofa. With its wide seats, wide arms, and Smart Pocket, it is a luxury sofa designed for your comfort. Because the components are modular, you can arrange them to fit your space or add to your sofa in the future. It comes with a 25-year warranty for its steel frame.
This sofa has many breathtaking features that are not usually found in competitor sofas.
You can adjust the headrest, footrest, and recline with just one hand-swipe motion across the control buttons using the TouchGlide control.
Unparalleled support is provided by the King Postureflex Seating System and KingCell pocket system, which function in tandem with the iconic King steel frame.
There are two options available for the material. You can go for Premium fabric or European Leather.
A hidden infrared safety system, mechanical release, electrical cut-off, and guarded moving parts are all included in the improved footrest safety.
Visit them via:
Website | Facebook | Instagram
Final Thoughts
Recliner sofas are a perfect choice if you want to upgrade your seating experience. Not only do they provide superior comfort, but they also offer a range of other benefits compared to other stationary sofas out there. All of the manufacturers mentioned above, from Lavino to King, have some amazing recliner sofas. You can easily find at least one recliner from our list that is suitable for your space and is just right for your comfort needs. What are you still holding out for? Add your favorite recliner to your living room right away!