In the bustling city of Singapore, where gastronomic delights reign supreme, having the right refrigerator is essential for preserving the freshness and quality of your food. As a discerning food enthusiast, you deserve nothing but the best, and that's why we've meticulously curated a comprehensive guide to help you find the "Best Refrigerator in Singapore."
Whether you're a seasoned chef, a health-conscious eater, or simply someone who appreciates the pleasure of savouring fresh, delicious meals, this article is your key to unlocking the secrets of modern refrigeration technology. From cutting-edge innovations to energy efficiency and storage convenience, our handpicked selection of top refrigerators promises to elevate your kitchen experience and ensure your ingredients remain at their prime.
Features of a Good Refrigerator
A good refrigerator should have the following features:
Advanced Cooling Technology: Experience unparalleled freshness with advanced cooling systems that maintain consistent temperatures throughout the refrigerator, preserving the natural flavour and nutrients of your food.
Smart Storage Solutions: Stay organized effortlessly with adjustable shelves, spacious door bins, and versatile compartments, providing ample room for groceries of all shapes and sizes.
Energy Efficiency: Save on utility bills while minimizing your environmental footprint with energy-efficient refrigerators that meet the highest standards of sustainability.
Intuitive Digital Controls: Take control at your fingertips with user-friendly digital interfaces, allowing you to adjust settings, monitor temperatures, and access special features with ease.
Freshness Preserving Features: Enjoy extended food shelf life with specialized humidity-controlled crisper drawers, dedicated zones for meat and produce, and cutting-edge air filtration systems that eliminate odours and bacteria.
Our Selection of 10 Best Refrigerators in Singapore
Embark on this journey with us as we explore the epitome of refrigeration excellence that awaits you in the vibrant heart of Singapore.
1. Panasonic 492L Prime+ 3-door Refrigerator NR-CW530XMMS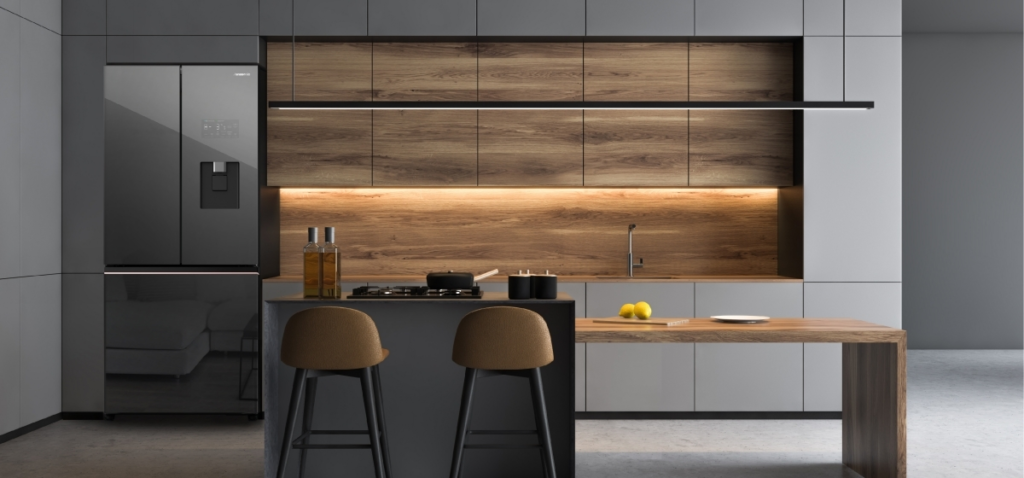 With its innovative Rapid Freezing technology, this refrigerator seals in the freshness and flavours of your ingredients, ensuring your meals taste their best. The Prime Freeze modes offer versatile meal preparation options, making healthy cooking a breeze. Enjoy 7 Days Freshness for Fish & Meat with Prime Fresh, keeping them softly frozen at -3°C for up to a week without the need for thawing. Plan ahead with Prime Fresh for hassle-free, nutritious meals on busy days. The Fresh Safe with Moisture Control Filter ensures your fruits and vegetables stay fresh longer, while nanoe™ X Technology purifies the air and surfaces, protecting against bacteria, odours, and pesticides.
The PRIME+ Edition strikes the perfect balance between functionality and aesthetics, enhancing the harmony of your space. User-friendly features include Intelligent Sensors for energy savings, on-demand cold water dispensing, adjustable shelves, and an auto ice maker.
Here are the highlights of the Panasonic 492L Prime+ 3-door Refrigerator NR-CW530XMMS's amazing features:
Rapid Freezing Technology
Prime Freeze Modes
7 Days Freshness for Fish & Meat
Prime Fresh Convenience
Fresh Safe with Moisture Control Filter
nanoe™ X Technology
Bacteria, Odour, and Pesticide Protection
Functional Design Philosophy
Intelligent Sensors
On-Demand Cold Water
Adjustable Shelves
Top Compressor Design
Auto Ice Maker
2. LG GS-B6472MC 647L Side-by-Side Fridge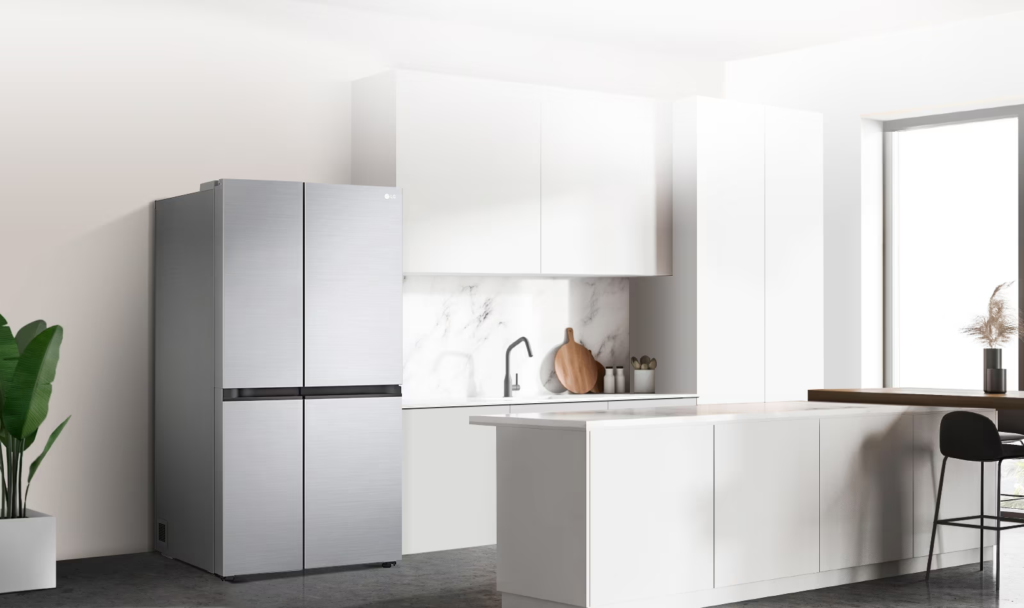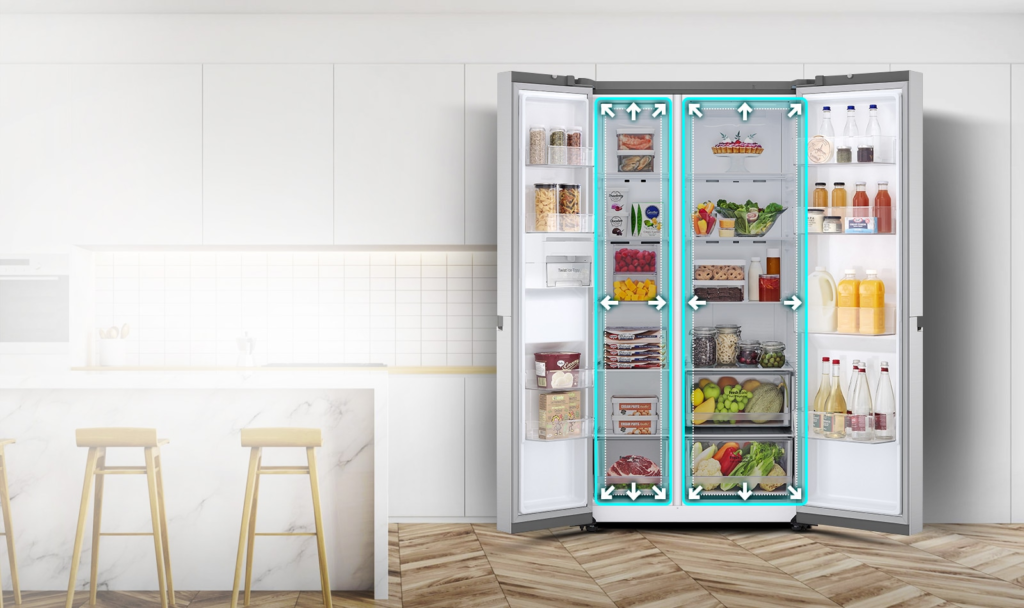 LG GS-B6472MC 647L Side-by-Side Fridge is a pinnacle of advanced technology and design. The LinearCooling™ feature ensures your food stays farm fresh for up to 7 days, while DoorCooling+™ evenly and rapidly cools drinks and preserves food freshness. The UltraSleek Door not only enhances the aesthetics of your kitchen but also offers more interior space for storing all your favourite items. With its generous Large Capacity, this refrigerator allows you to stock up on groceries without crowding your kitchen.
The Inverter Linear Compressor™ provides efficient cooling, keeping food at its peak freshness while saving energy. With a 10-year warranty on the compressor, you can rely on the LG GS-B6472MC to deliver exceptional performance and reliability. Experience the ultimate combination of style, efficiency, and functionality with this LG Side-by-Side Fridge, and elevate your food storage to a new level of convenience and freshness.
Here are the highlights of the LG GS-B6472MC 647L Side-by-Side Fridge's amazing features:
LinearCooling™ for Freshness
DoorCooling+™ Even Cooling
UltraSleek Door Design
Large Capacity Storage
Inverter Linear Compressor
Energy-Efficient Cooling
10-Year Compressor Warranty
3. Sharp 521L Side-by-Side Refrigerator SJ-SS52ES-SL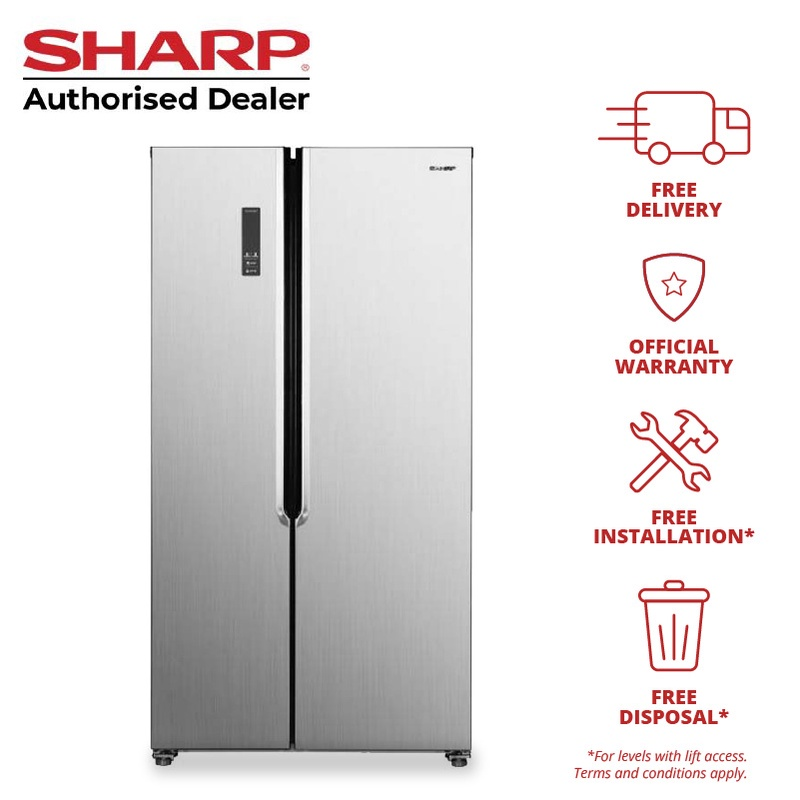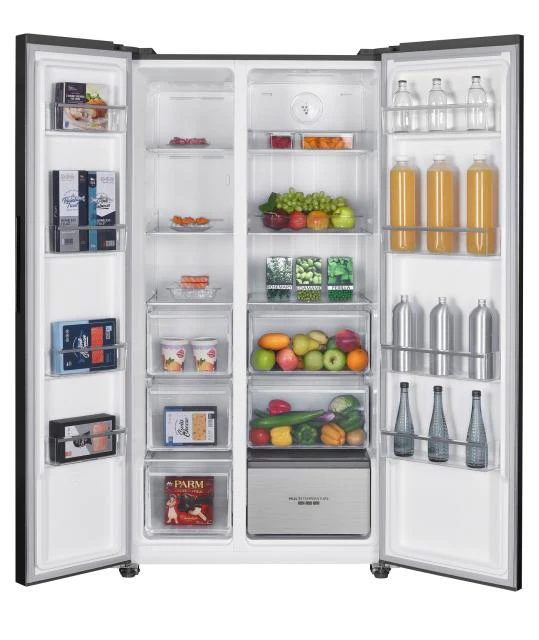 Powered by an Inverter Compressor, this refrigerator ensures consistent cooling while consuming less energy. The Multi Dyna Cooling system evenly distributes cool air, maintaining ideal conditions for your groceries. With the user-friendly LED Touch Screen, you can effortlessly control and monitor temperature settings for both the refrigerator and freezer compartments. The Adjustable Tempered Glass Shelf provides flexibility to accommodate items of various sizes, while the Quick Freezing and Quick Cooling functions preserve food freshness with rapid temperature adjustment.
The Holiday Function optimizes energy usage when you're away, while the Door Alarm alerts you to any unintentional door openings. With a generous total Net Capacity of 521 litres, including 344 litres for the refrigerator and 177 litres for the freezer, this refrigerator offers ample space to store all your food essentials.
Here are the highlights of the Sharp 521L Side-by-Side Refrigerator SJ-SS52ES-SL's amazing features:
Inverter Compressor
Multi Dyna Cooling
LED Touch Screen
Adjustable Glass Shelf
Quick Freezing Function
Quick Cooling Function
Holiday Function
Door Alarm
Energy Efficiency
Total Net Capacity: 521L
LED Lighting Control Panel
4. HITACHI R-VX480PMS9 407L 2-Door Fridge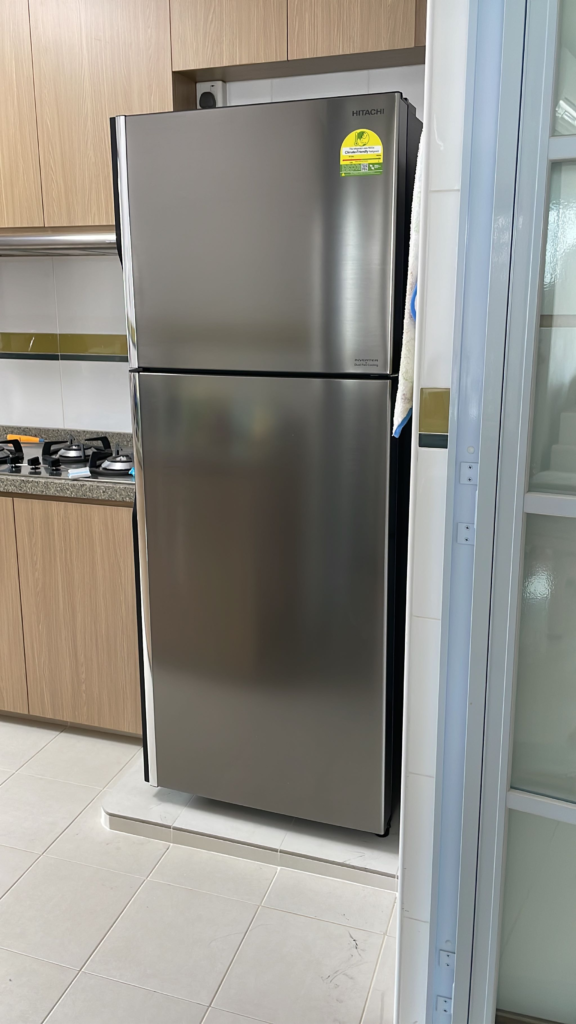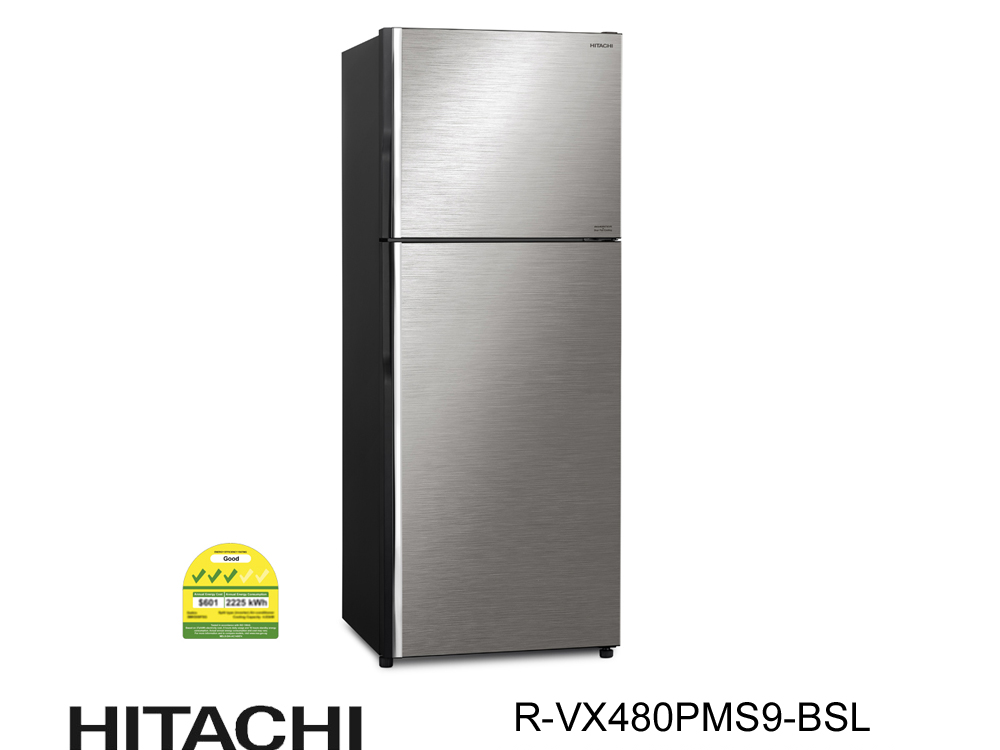 The Improved Dual Fan Cooling system, supported by Eco Thermo-Sensors in each compartment. Equipped with a High Power Inverter Compressor, this refrigerator delivers exceptional cooling performance, maintaining consistent temperatures even in extreme ambient conditions. The Dual Sensor Control, featuring Two Eco Thermo-Sensors, maintains ideal temperatures separately in the freezer and refrigerator compartments. Experience world-class energy efficiency with the Energy Saving feature, which intelligently controls the distribution of chilled air to eliminate wastage.
The Stabiliser-Free operation allows the refrigerator to function seamlessly under voltage fluctuations. With the Long Cool Keeper, your food remains fresh for up to 12 hours during power cuts. The Triple Power Filter offers powerful deodorisation and bacteria removal. The spacious Vegetable Compartment and movable Twist Ice Tray provide convenience and ample storage options. The Mould-free Door Gasket and Tempered Glass Shelves add durability and cleanliness to this exceptional HITACHI refrigerator.
Here are the highlights of the HITACHI R-VX480PMS9 407L 2-Door Fridge's amazing features:
Energy Saving
High Power Inverter Compressor
Dual Sensor Control
Stabiliser Free
Long Cool Keeper
Powerful Deodorisation
Triple Power Filter
Spacious Vegetable Compartment
Big, Movable Twist Ice Tray
Mould-free Door Gasket
Tempered Glass Shelves
5. Samsung RB30N4050B1/SS 290L Bottom Mount Freezer Refrigerator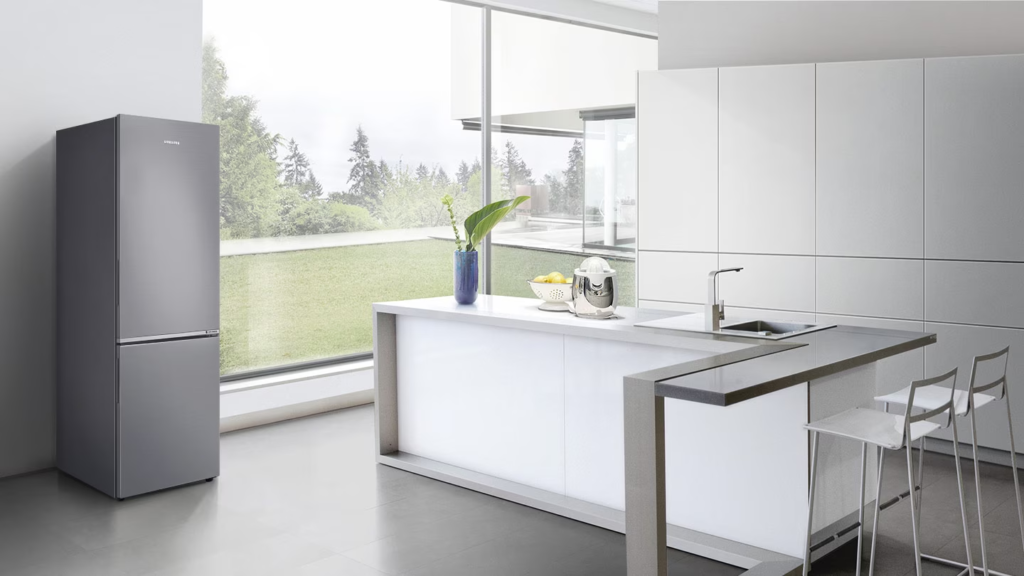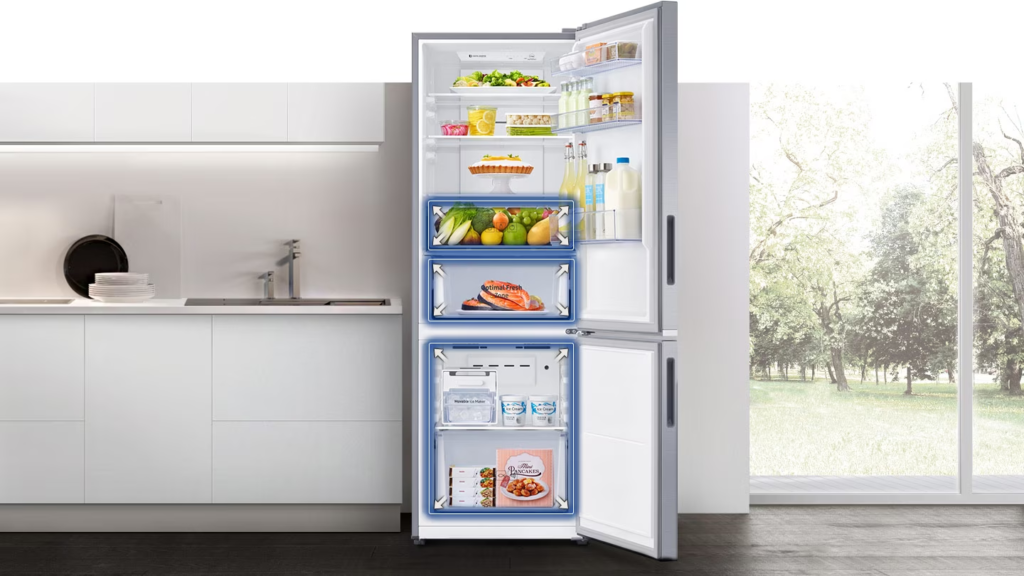 Samsung RB30N4050B1/SS 290L Bottom Mount Freezer Refrigerator is a marvel of advanced cooling technology and design. The Optimal Fresh Zone smartly preserves your meat and fish, keeping them fresh for up to two times longer without freezing. With the Digital Inverter Technology, this refrigerator ensures lasting performance, energy efficiency, and quiet operation, backed by a 20-year warranty on the compressor. Experience all-around cooling with the All-around Cooling system, which evenly cools every corner of the fridge for extended freshness.
The Power Deodoriser filter keeps the fridge clean and fresh, preserving the original food flavours for a longer span of time. Enjoy a spacious interior with the large capacity Optimal Fresh Zone, freezer, and veggie box, offering plenty of storage for your weekly groceries. The contemporary Flat Door Design adds a touch of sophistication to your kitchen, complementing the minimalist stainless steel finish.
Here are the highlights of the Samsung RB30N4050B1/SS 290L Bottom Mount Freezer Refrigerator's amazing features:
Optimal Fresh Zone
Digital Inverter Technology
Deodorising Filter
All-around Cooling
Large Capacity
Power Deodoriser
Flat Door Design
Long-lasting Compressor
Even Cooling Technology
Contemporary Stainless Steel Finish
6. Midea MDRT346MTB28-SG Black Top Mounted Fridge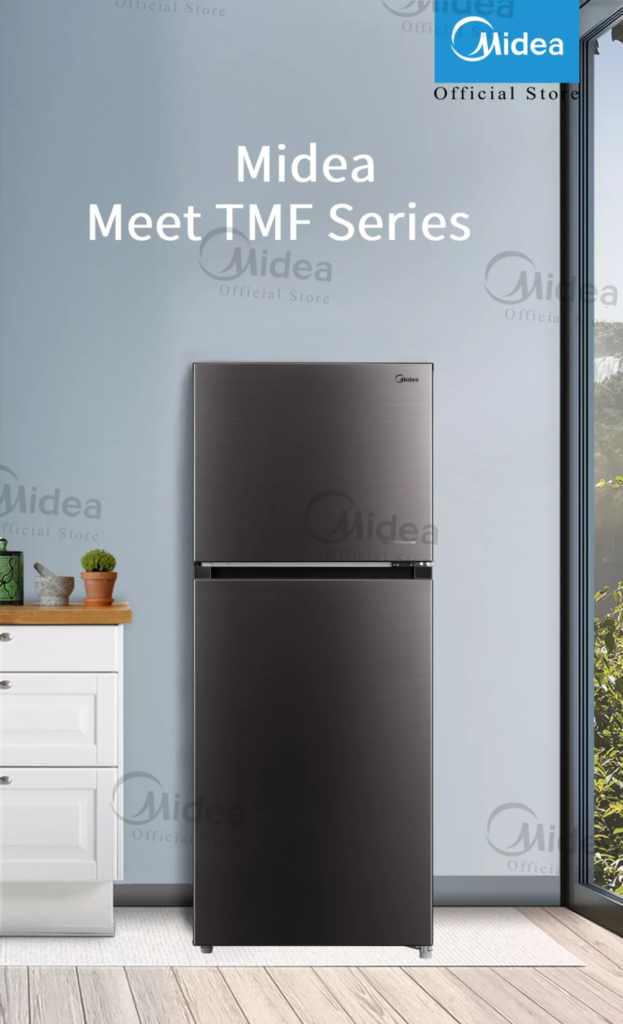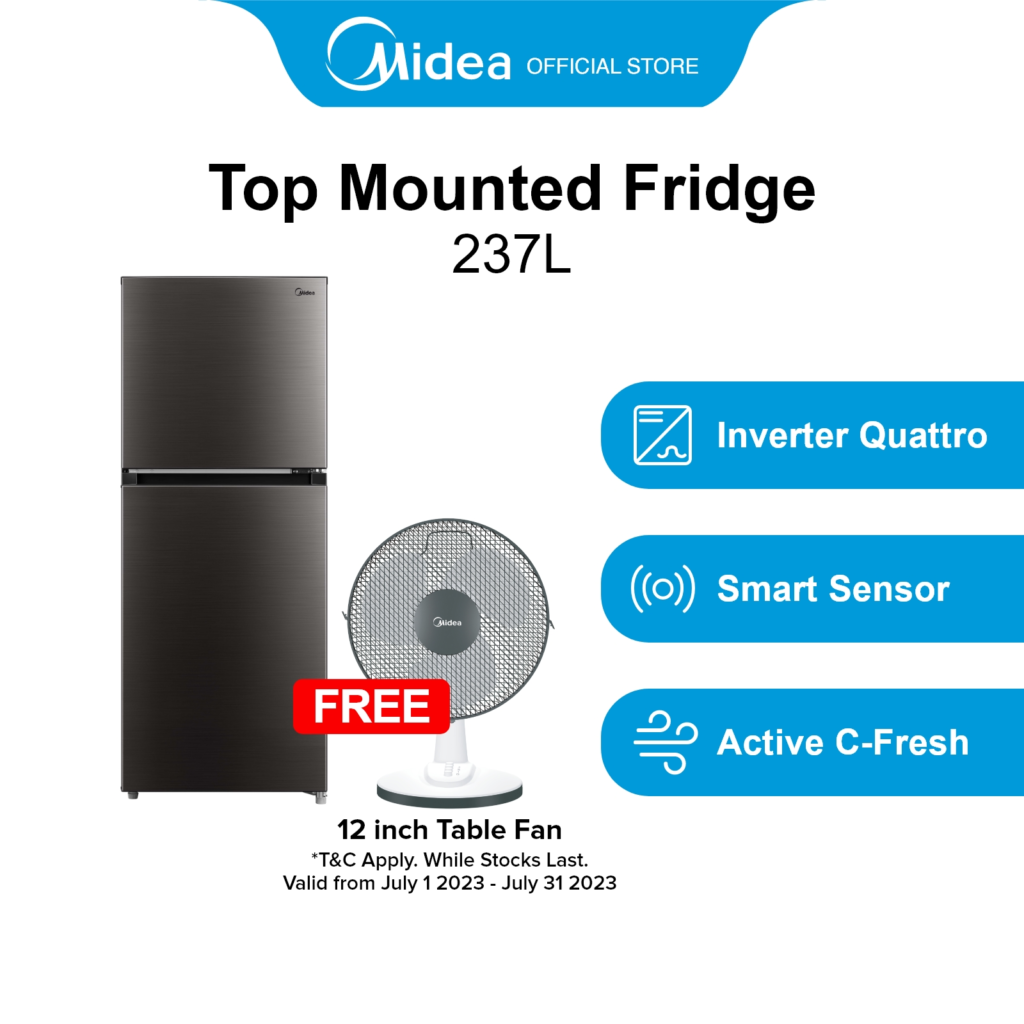 This Top Mounted Fridge from the Meet Series, where stability meets space experience for your refrigerator needs. With a focus on Smart Cooling, this fridge ensures consistent temperature maintenance, keeping your food fresh for longer. Equipped with Inverter Quattro technology, the Midea MDRT346MTB28-SG delivers efficient cooling performance, saving energy while preserving the quality of your groceries. The Active-C Fresh feature further enhances freshness, ensuring your fruits and vegetables stay crisp and flavourful.
With a total storage volume of 237 litres, including a 60-litre freezer and a 177-litre refrigerator compartment, this top-mounted fridge offers ample space to organise your food items. Experience reliability, efficiency, and spaciousness with this Top Mounted Fridge—a perfect addition to your modern kitchen.
Here are the highlights of the Midea MDRT346MTB28-SG Black Top Mounted Fridge's amazing features:
Smart Cooling Technology
Inverter Quattro Efficiency
Active-C Fresh Preservation
Top Mounted Fridge
Total Storage Volume: 237L
Freezer Volume: 60L
Refrigerator Volume: 177L
7. Toshiba GR-RB405WE-PMX 323L Bottom Freezer Refrigerator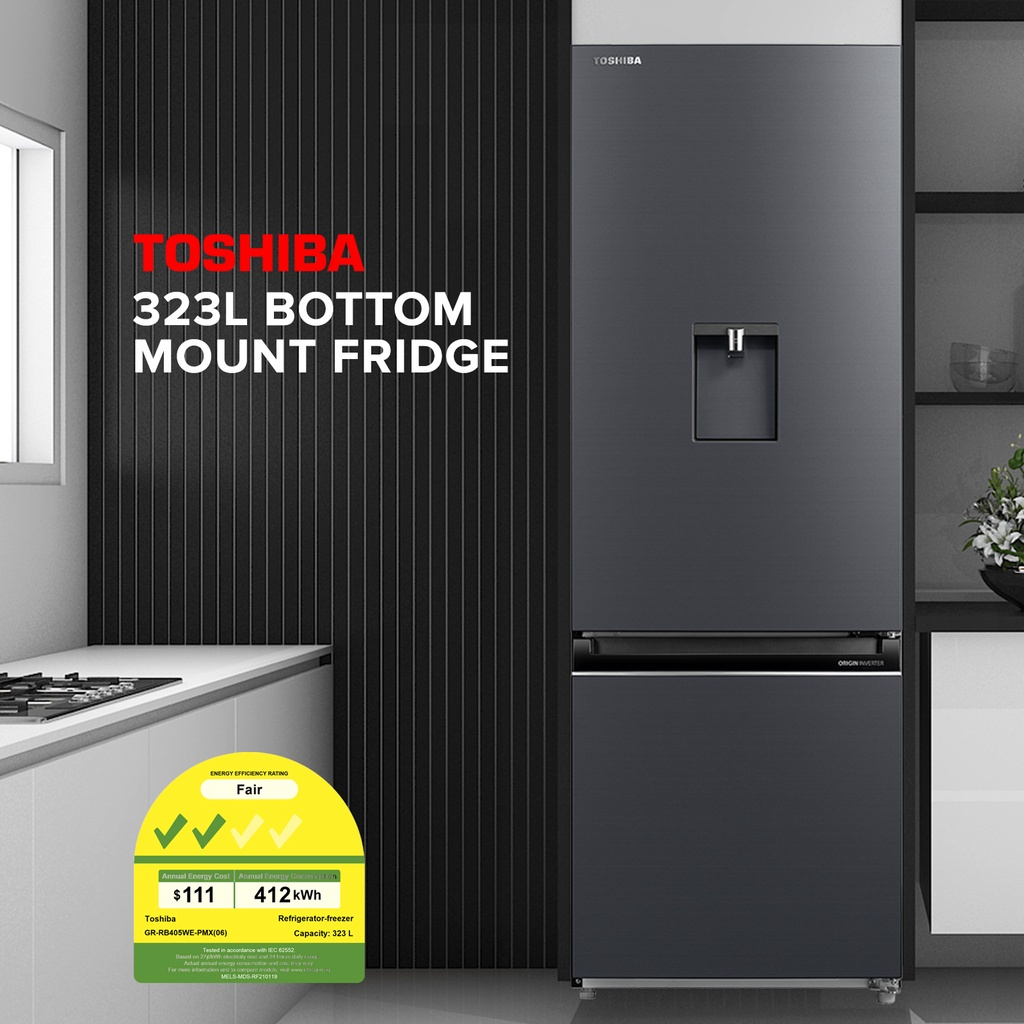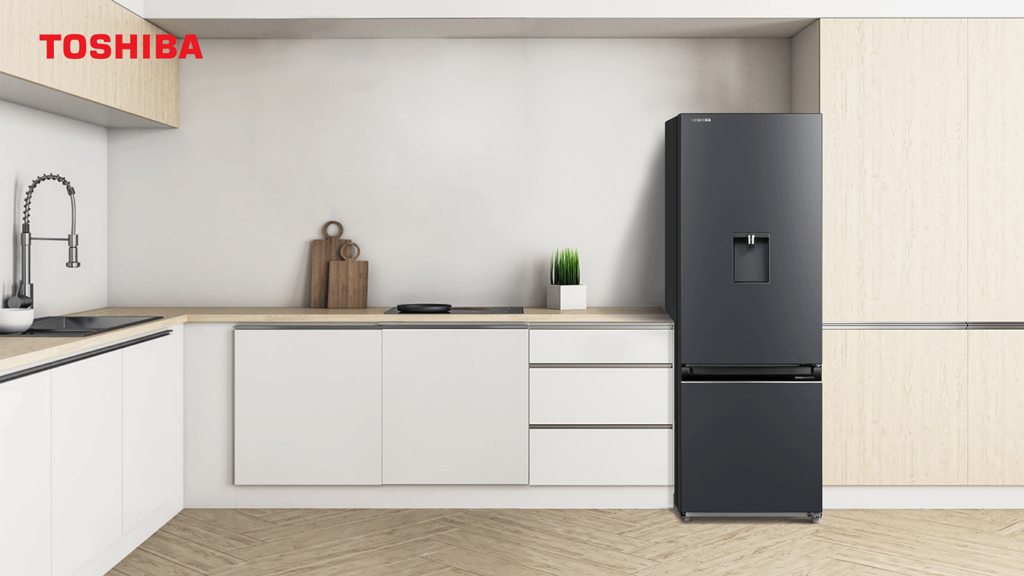 Toshiba GR-RB405WE-PMX 323L Bottom Freezer Refrigerator is a true embodiment of class and elegance with its seamless design. This refrigerator not only enhances the beauty of your home but also adds unparalleled convenience to your daily living, allowing you to maximise your family time. Experience flexibility with the Flex Zone, which keeps meat fresh for up to 7 days and can be switched to a cool beverage zone or a movable separate zone, creating a special compartment for meat preservation.
The Origin Inverter technology automatically adjusts the fan speed in 4 levels, providing efficient cooling for longer freshness and energy-saving operation. Toshiba Pure BIO, featuring honeycomb ceramics, efficiently absorbs unwanted smells and preserves freshness. The refrigerator is equipped with a convenient Water Dispenser, providing easy access to cold water with a tap on the panel, and ensuring safety with a child lock.
Here are the highlights of the Toshiba GR-RB405WE-PMX 323L Bottom Freezer Refrigerator's amazing features:
Classy Seamless Design
Flex Zone Technology
Origin Inverter Efficiency
Pure Bio Odor Absorption
Convenient Water Dispenser
8. Electrolux ETB3400K-A 310L 310L UltimateTaste 300 Top Freezer Refrigerator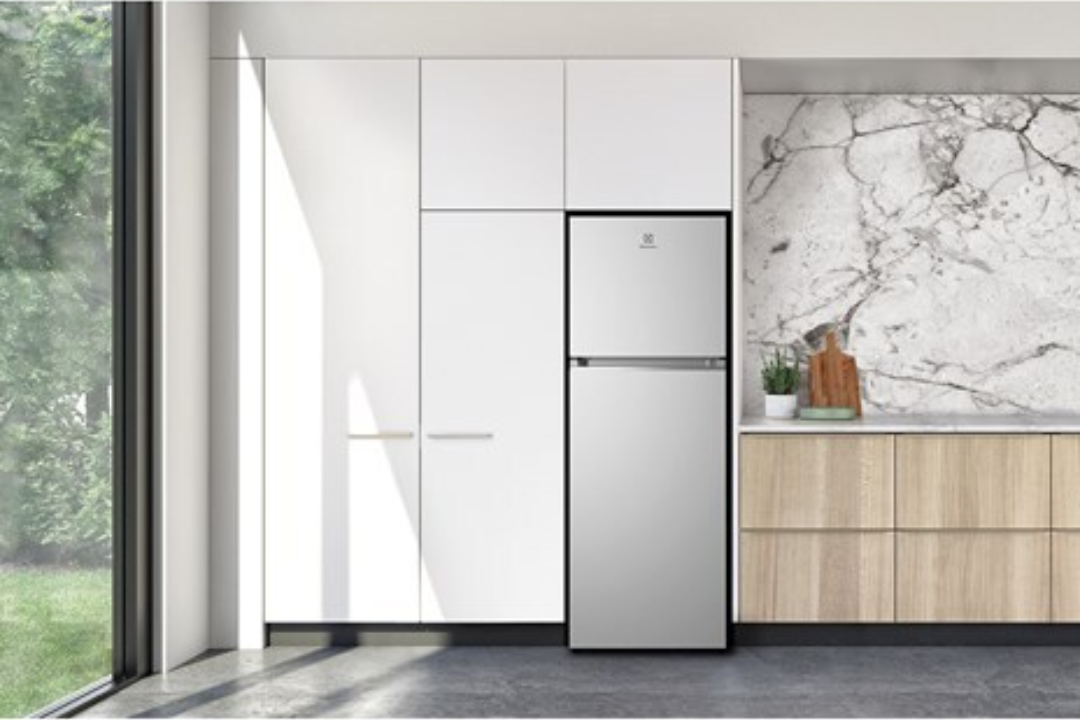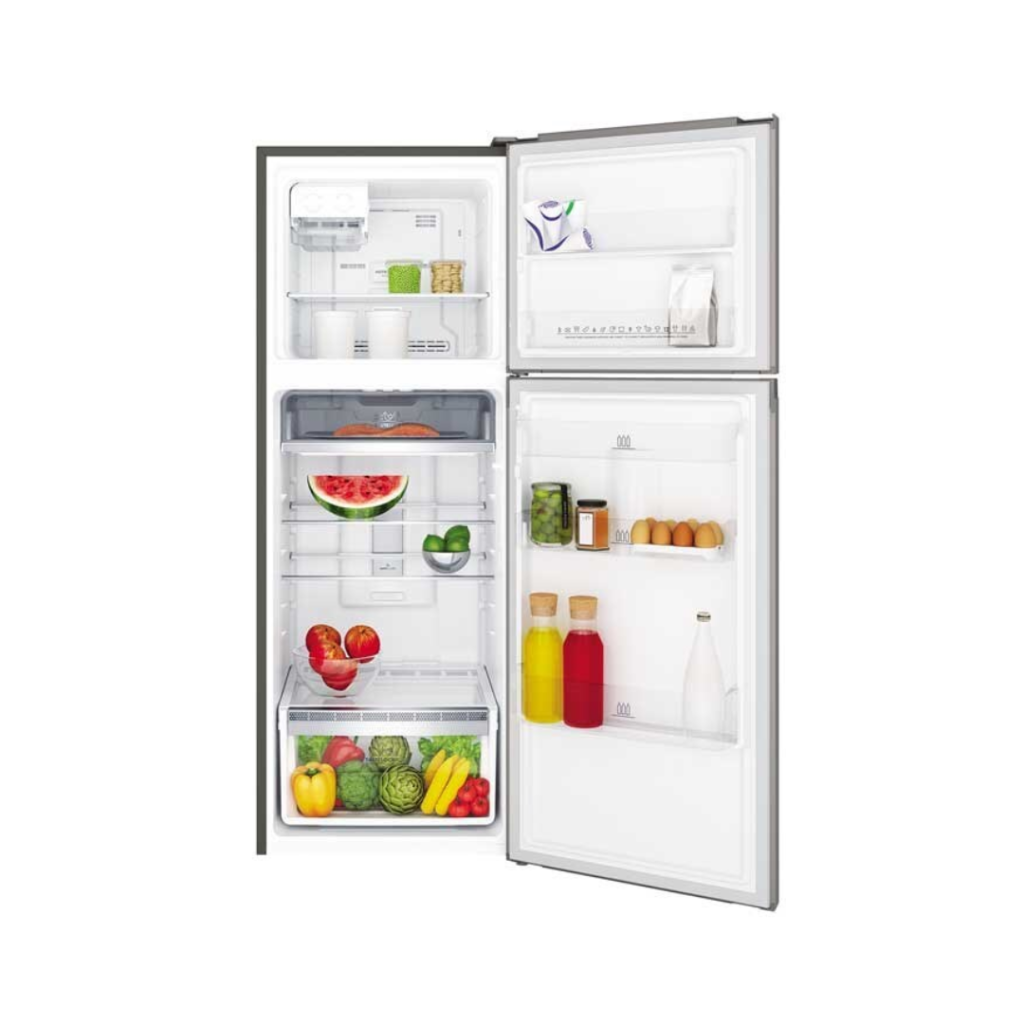 With the TasteSeal compartment, your meat and seafood remain tender and delicious, maintaining a consistent temperature of -2°C for up to 7 days without freezing. Enjoy juicy textures, vibrant colours, and mouthwatering flavours every time you cook from fresh. For fresh fruit and vegetables, the TasteLockAuto feature creates a humid environment, keeping them bursting with flavour for up to 7 days. Minimize temperature fluctuations with EvenTemp, cooling each shelf individually to preserve taste and texture throughout the compartment.
Experience clean and hygienic storage with TasteGuard, which uses a carbon filter to keep unwanted odours at bay. The stainless steel tray provides a fresh environment for meat and seafood, easily removable and easy to clean. With the Twist and Serve ice maker, you can conveniently store cubed ice for your favourite cold drinks.
Here are the highlights of the Electrolux ETB3400K-A 310L 310L UltimateTaste 300 Top Freezer Refrigerator's amazing features:
TasteSeal Freshness
TasteLockAuto Humidity
EvenTemp Consistent Cooling
TasteGuard Carbon Filter
Hygienic Stainless Steel Tray
Twist and Serve Ice Maker
9. Panasonic 405L NR-BX471CPSS Premium Bottom Freezer 2 Doors Refrigerator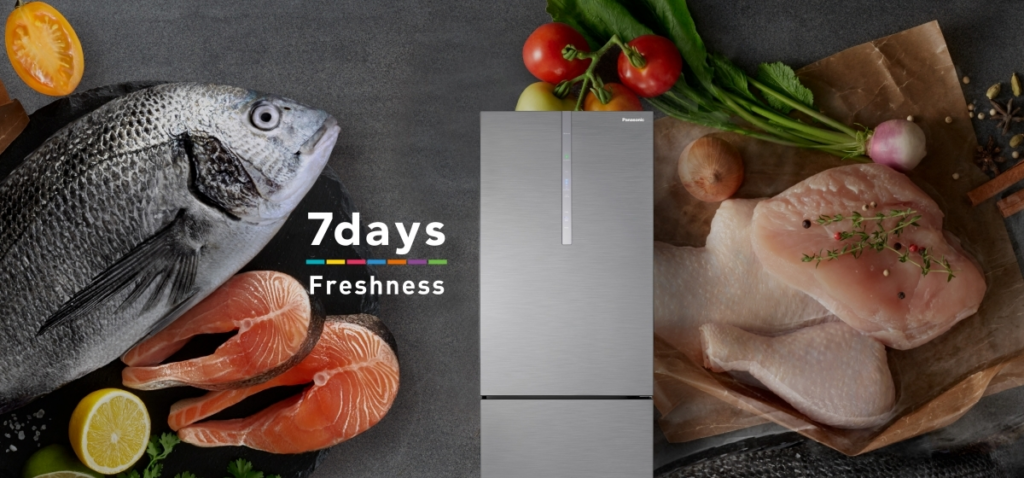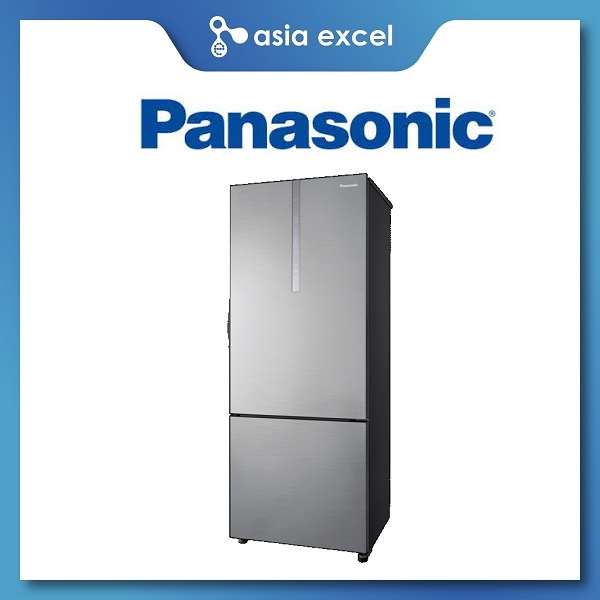 With Prime Fresh technology, soft freezing at -3°C keeps food fresh, and nutritious, and eliminates the need for defrosting, making meal preparation a breeze. Experience faster soft freezing with Prime Fresh+, preserving the goodness of meat and fish for up to 7 days without defrosting. The Anti-bacterial Effect of silver ions on the Ag filter deactivates 99.9% of bacterial growth and removes unpleasant odours, ensuring hygienic storage.
The Moisture Retained for Vegetable Storage maintains 90% humidity and a constant temperature, keeping fruits and vegetables fresh and crisp for longer. The stylish linear appearance, featuring a steel door and slim touch panel, blends perfectly with any modern kitchen interior. Efficiency is a priority with the Inverter compressor and four intelligent ECONAVI sensors, optimising cooling performance and reducing energy consumption.
Here are the highlights of the Panasonic 405L NR-BX471CPSS Premium Bottom Freezer 2 Doors Refrigerator's amazing features:
7 Days Freshness
Prime Fresh Technology
Faster Soft Freezing
Anti-bacterial Effect
Moisture Retained Storage
Stylish Linear Appearance
Intelligent ECONAVI Sensors
Energy-efficient Inverter Compressor
10. Hitachi R-WB640V0MSX 569L French Door Fridge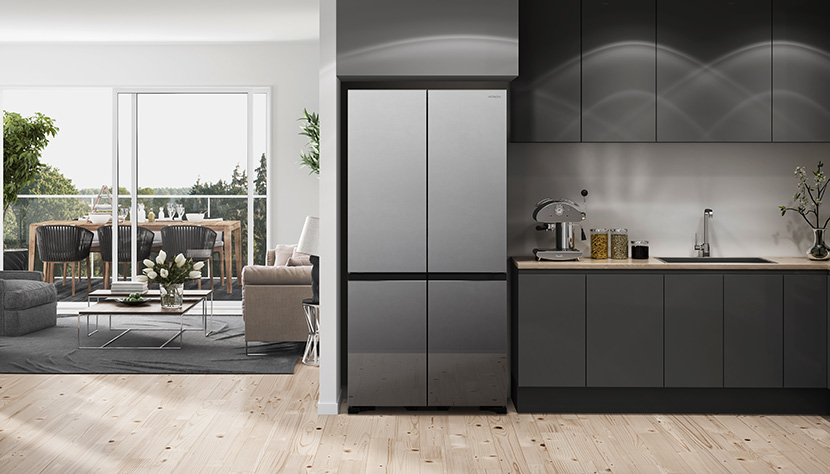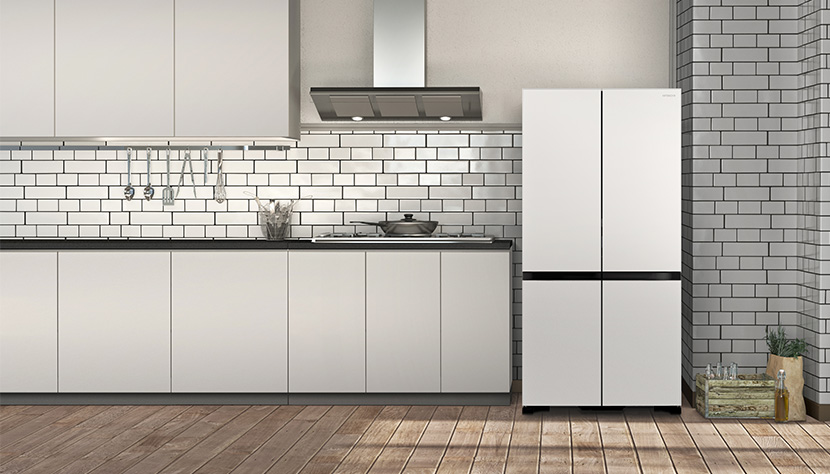 With its cutting-edge features, this refrigerator ensures your food stays fresh and nutritious, delivering convenience and efficiency to your kitchen. Experience the longer-lasting freshness with Hitachi's vacuum preservation technology in the Vacuum Compartment. Reduced oxygen levels keep meat, fish, and dairy fresh for longer, all without the need for defrosting. The Effortless Door Opening Experience is made possible with the Auto Door and Illuminated Handles. The Flexible Selectable Zone allows you to customise temperature settings based on your storage needs. Store items without freezing, preserving flavours and textures to perfection. It also ensures a hygienic environment with its Powerful Deodorisation. The Triple Power Filter eliminates odours and eliminates 99% of bacteria, maintaining a clean and fresh fridge.
In addition to its performance, the Hitachi R-WB640V0MSX is designed to offer convenience. Enjoy clean ice automatically made for you by simply filling the tank with water and activating the Quick Freezing mode. And with Quick Cooling, you can cool items faster and more efficiently, perfect for busy households. The refrigerator compartment is conveniently positioned at the top, offering easy access and a wide field of vision.
Here are the highlights of the Hitachi R-WB640V0MSX 569L French Door Fridge's amazing features:
Vacuum Compartment for Food Freshness
Effortless Door Opening Experience
Flexible Selectable Zone
Energy-saving Inverter × Dual Fan Cooling
Powerful Deodorization
Clean Ice Automatically Made
Quick Cooling
Big yet Easy to Use
Conclusion
Finding the best refrigerator in Singapore requires careful research and consideration of various factors. Focus on key features like storage capacity, cooling technology, and energy efficiency to ensure a reliable and long-lasting appliance.
A refrigerator with innovative freshness-preserving technologies, such as vacuum compartments or smart cooling systems, can help extend the shelf life of your food and keep it nutritious for longer. Look for models with customisable temperature zones to cater to your specific storage needs.
Energy-saving features like inverter compressors and dual fan cooling not only reduce electricity consumption but also contribute to a greener environment. Additionally, powerful deodorization and anti-bacterial filters ensure a clean and hygienic storage environment for your food.