Water dispensers not only enhance the taste of drinking water but also remove harmful contaminants from it, including disease-causing pathogens, lead, and rust particles.
While bottled water may seem like a more cost-effective solution, a water dispenser is more sustainable and economical in the long run. Listed below are the best water dispensers in Malaysia.
1. Wells The One

Established in 2002, Wells is well known for its Korean-inspired lifestyle brand products, such as premium water dispensers and air purifiers. Dedicated to improving lifestyle at home, every Wells product is carefully designed and manufactured in Korea to deliver the highest quality to each home.
Voted No.1 Premium Water Dispenser in Malaysia, Singapore, and Korea, Wells The One is the world's slimmest 8.8cm water purifier with state-of-the-art features. Equipped with the most comprehensive 9-step filtration system, Wells The One is the perfect water dispenser to remove harmful heavy metals and microparticles to provide your family with a clean and healthy water source.
Key Features:
Comprehensive 9-step filtration system
Slimmest Premium Design of 8.8cm
Just One -Wheel Touch Display
180° Body-Spin Function
Automatic Sterilising System
Cold and Hot Water Direct-dispenser System
Super Bio Water Pipes
Customisable according to kitchen layout
Awards won: IF Design Award, Red Dot Design Award, International Design Excellence Award, Good Design Award
Visit them via:
Website | Facebook | Instagram
2. Coway Glaze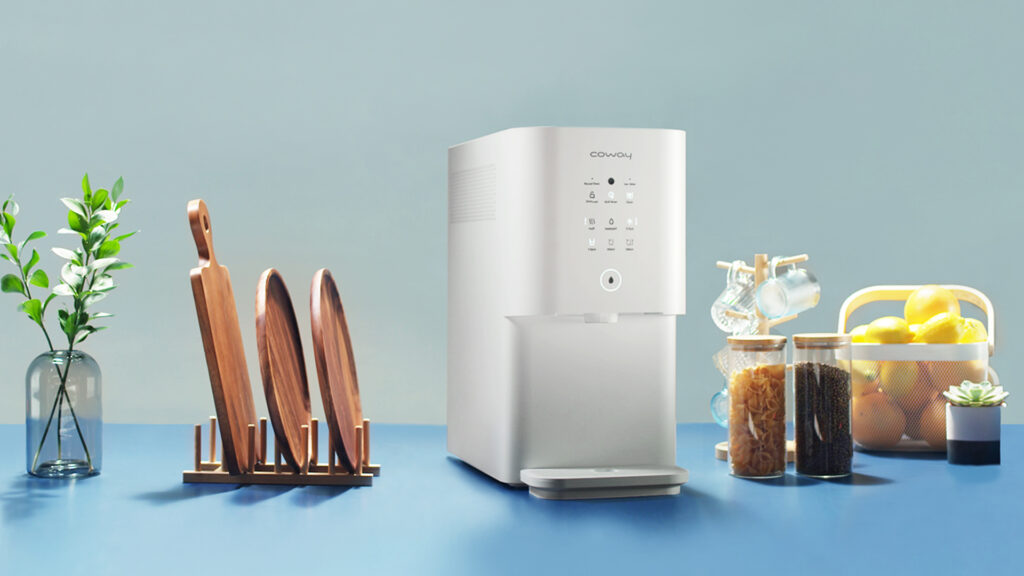 Enjoy refreshingly cold water even in the scorching heat with the impressive Coway Glaze. Equipped with an intelligent Cold Water+ feature, this purifier maintains the coolness of drinking water to keep you as cool as a cucumber.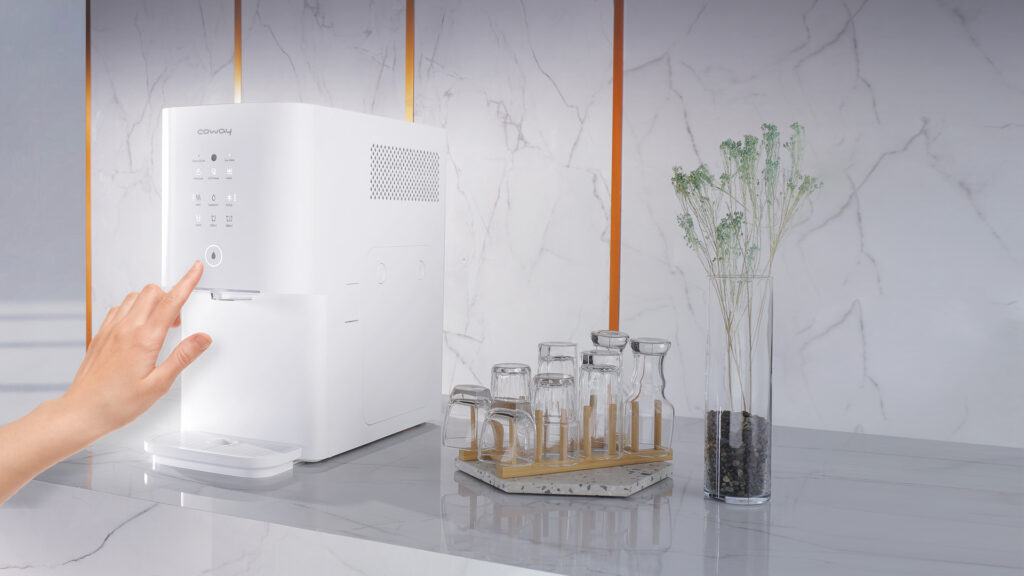 The compact design and elegant matte finishing of this tabletop purifier are a sight for sore eyes. The purifier comes with a detachable faucet cover and a bottom tray for convenience, as well as a digital touch panel with a variety of settings.
Key Features:
6-step Water Quality Association (WQA) and Halal-certified filtration system 
Cold Water+ feature for continuous exaction of cold water
Eco-mode to reduce energy consumption
One touch extraction
Digital touch panel
Modern and minimalist design
Visit them via:
Website | Facebook | Instagram
3. LG PuriCare™ Tankless Water Purifier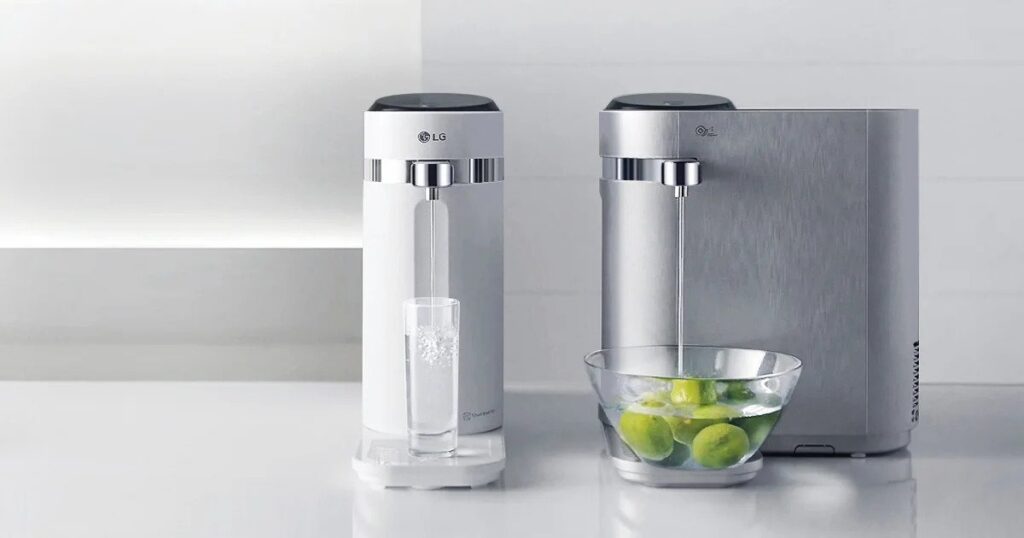 LG's PuriCare water dispenser is the first in the market to offer a filter subscription, wherein a new filter is shipped directly to your doorstep every six months. Replace the brilliant four-step filter by simply twisting and pulling it gently – it's as simple as that!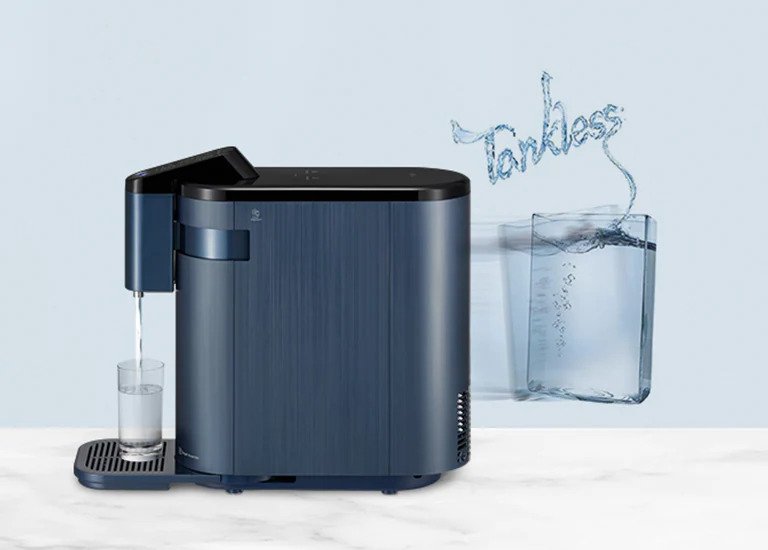 The PuriCare filter offers a wealth of remarkable features that make water taste like a sweet, fresh elixir. These include automatic, high-temperature sterilization to clean the outlet and internal pipes, automatic hourly UV sterilization, LG ThinQ app syncing, and a tankless system that doesn't harbor microorganism growth.
Key Features:
4-step All-Puri filtration system
Easy filter replacement
Subscription service which ships a new filter every 6 months
Automatic high temperature sterilization of water outlet
Automatic UV sterilization
Tankless system which gets fresh flowing water
Removes 9 heavy metals and 99.99% norovirus
Visit them via:
Website | Facebook | Instagram
4. Cuckoo Warrior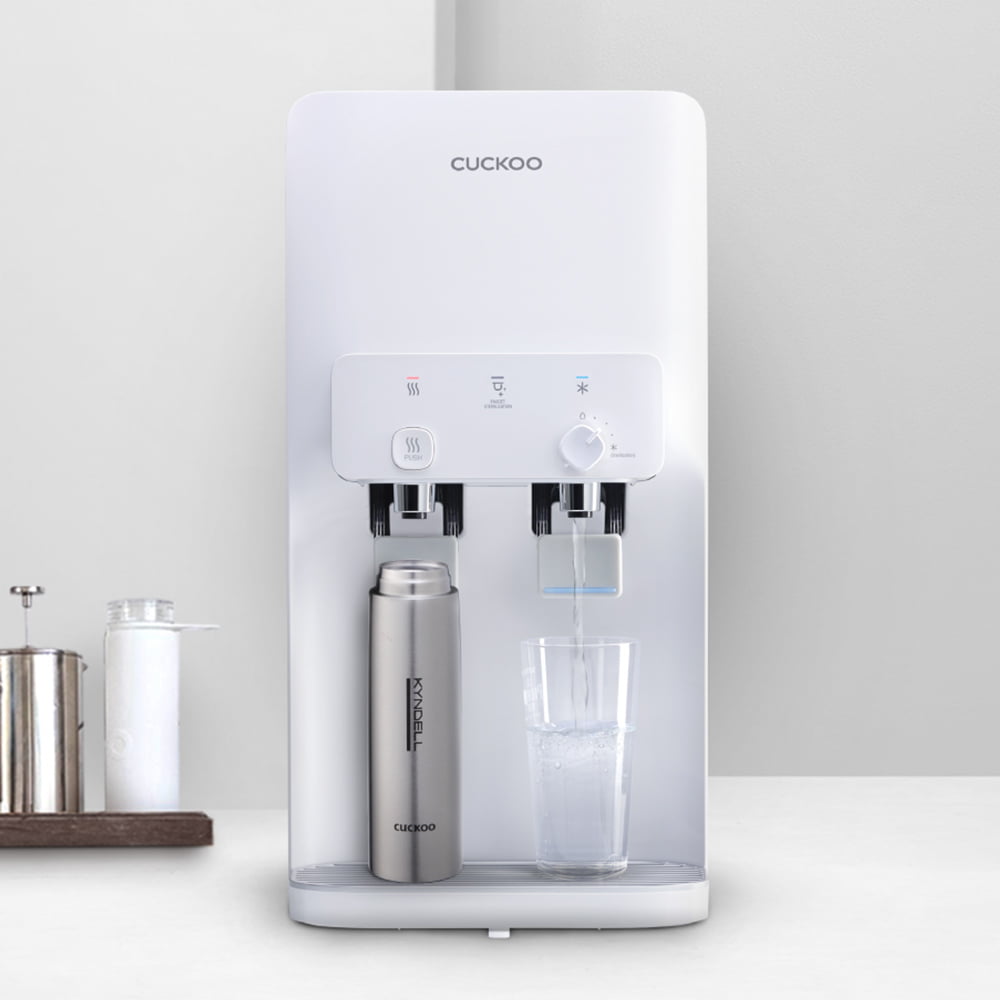 Aptly named the Cuckoo Warrior is a mild alkaline water purifier that protects the health of the family. It is the first water purifier that is armed with a faucet sterilization feature that prevents bacterial growth and residues for your peace of mind.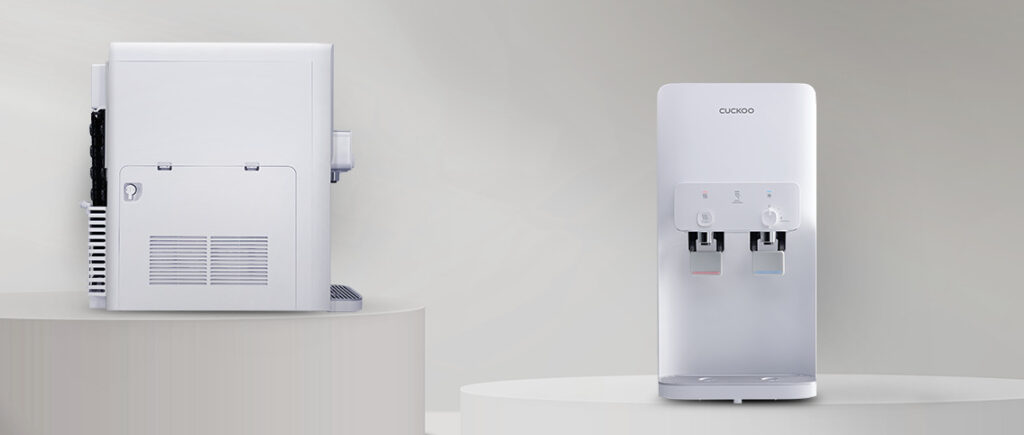 The comprehensive six-stage water filtration system lets you enjoy cool, hot, and room temperature water that tastes delicious. Another highlight of this purifier is its high-capacity stainless steel tank, perfect to fulfill the needs of your family.
Key Features:
6-step filtration system
1st mechanical water purifier with faucet sterilization function
High capacity antibacterial stainless-steel water tank
Instant hot and cold water output
21 cm tall output space for easy water filling
5 temperature levels to choose from
Visit them via:
Website | Facebook | Instagram
5. SK Magic JIKSOO Rich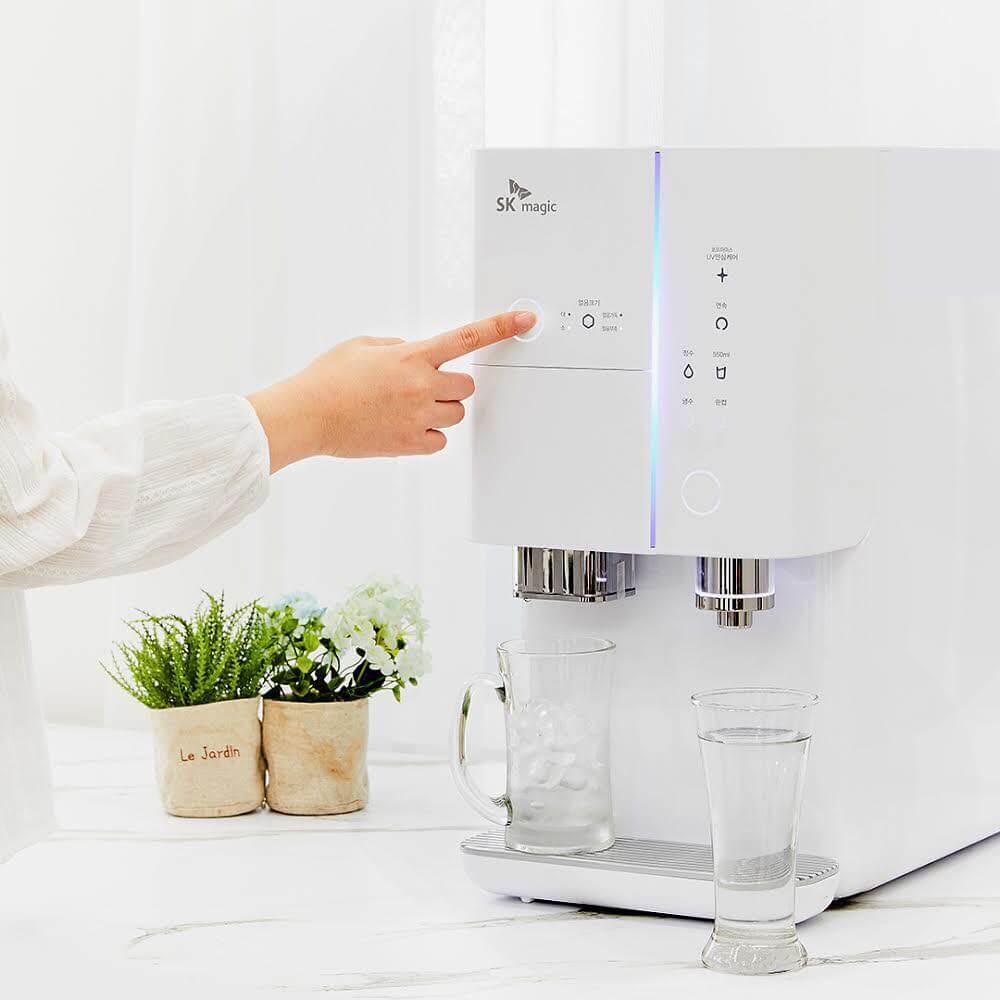 Enjoy the purest, cleanest water and ice at a temperature of your preference with the stylish and attractive JIKSOO Rich. The water dispenser's patented JIKSOO technology instantly filters water and ice for freshness and hygiene.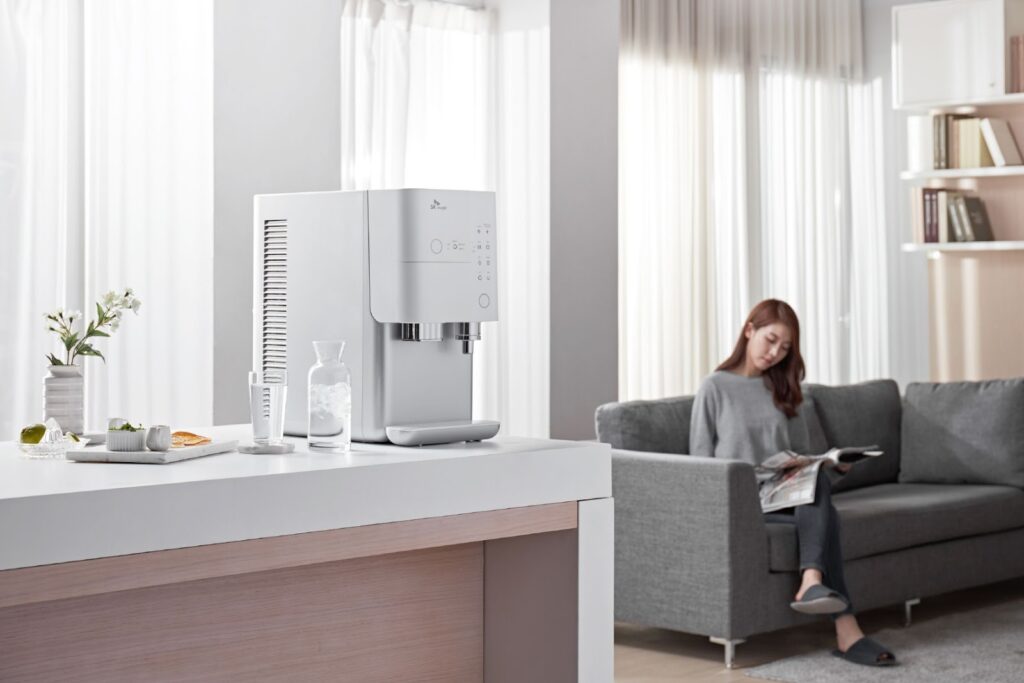 Its stainless steel waterways and auto sterilization every two hours guarantee safety and health in every single drop. Convenience is a priority with the JIKSOO Rich, which also has an intuitive touch display, 3-level heating system, multiple volume controls, and a smart moving tap in its arsenal of features. 
Key Features:
JIKSOO Technology for fresh and clean water with advanced tankless system
All UV sterilization 
Stainless steel waterway
Intuitive touch display
3-level heating system
Smart moving tap to minimize water splash
Slim design
Visit them via:
Website | Facebook | Instagram
6. Panasonic UltraViolet Water Purifier TK-CS45-ZMA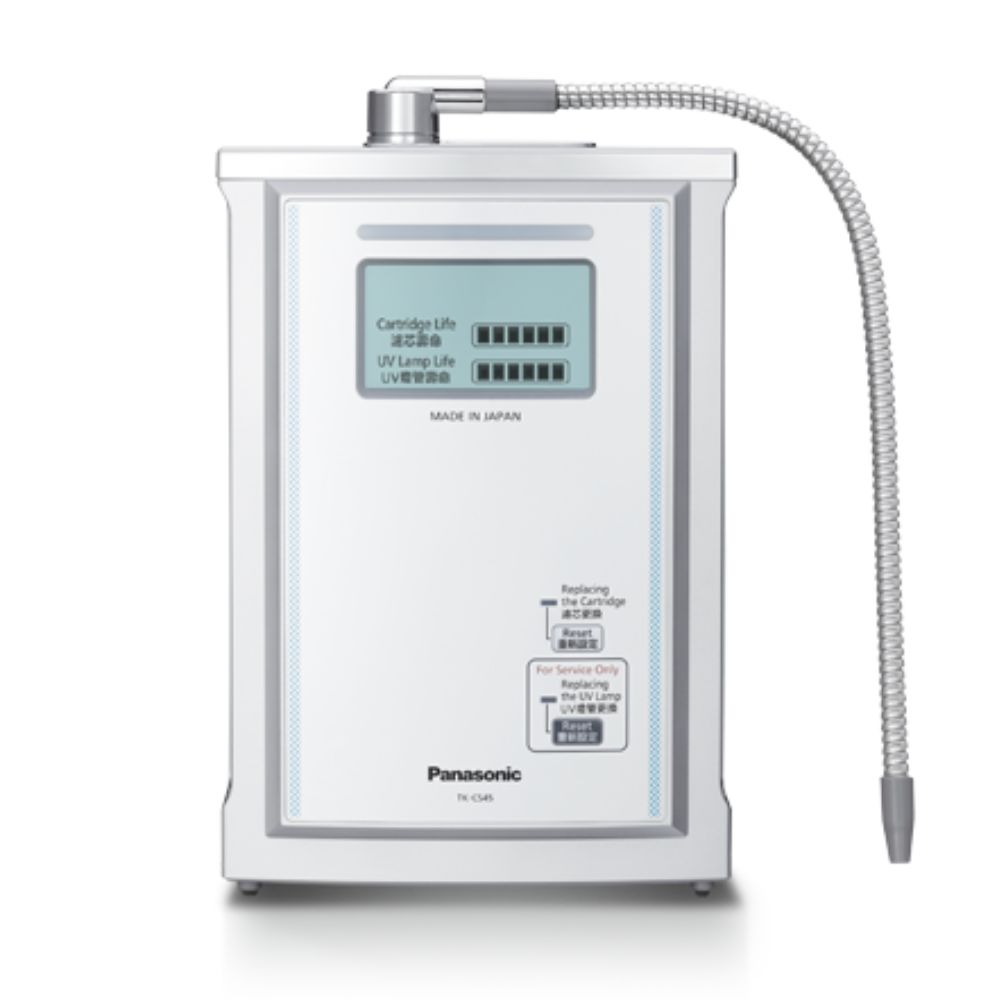 Equipped with the finest of Japanese technology, this Panasonic water dispenser is the definition of value for money. Its five-stage filtration system is paired with a UV sterilization lamp and MF cartridge to eliminate harmful contaminants from drinking water.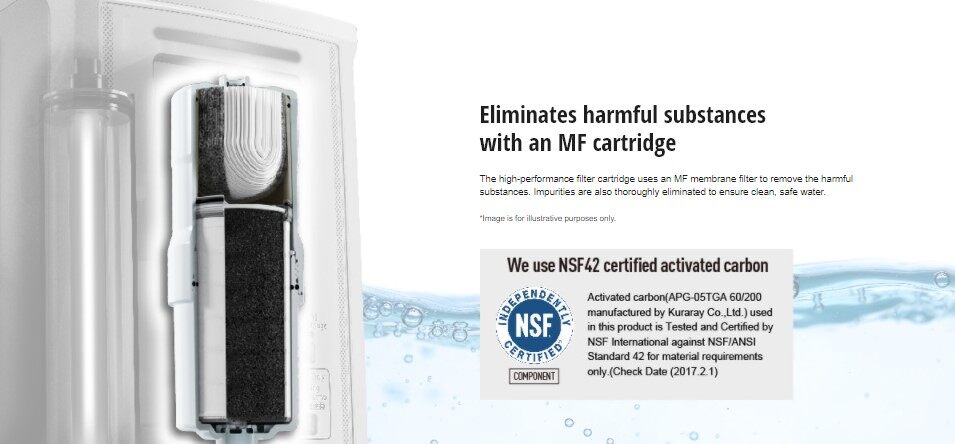 The best part is the guaranteed durability of the NSF42-certified activated carbon MF cartridge and UV sterilization lamp. For extra convenience, the intelligent display indicates the remaining cartridge and lamp life.
Key Features:
5-stage filtration system with UV sterilization lamp and MF cartridge
MF cartridge with NSF42 certified activated carbon 
UV sterilization lamp with 15-year durability
Japanese quality and reliability
Visit them via:
Website | Facebook | Instagram
7. Aqua Kent Coral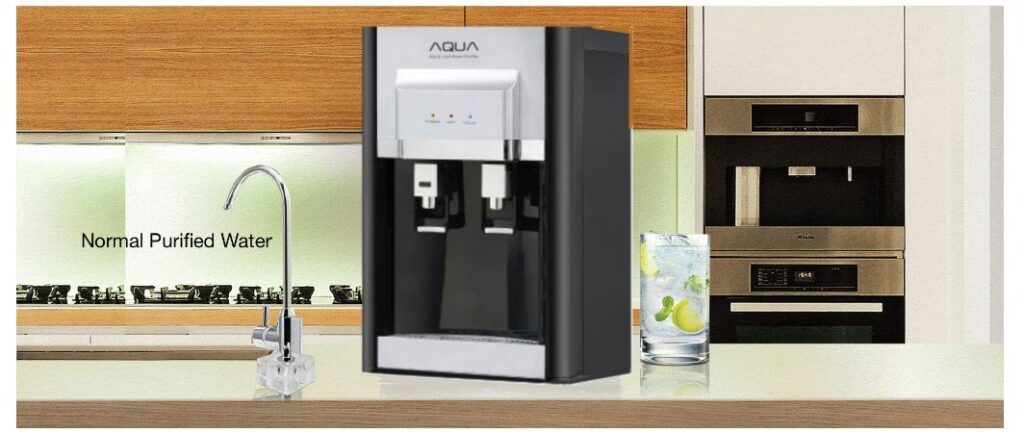 The Aqua Kent Coral tabletop water dispenser promises the perfect symphony of health, elegance, and purity. An undoubtedly stylish water purifier, the Coral offers a powerful combination of technologies.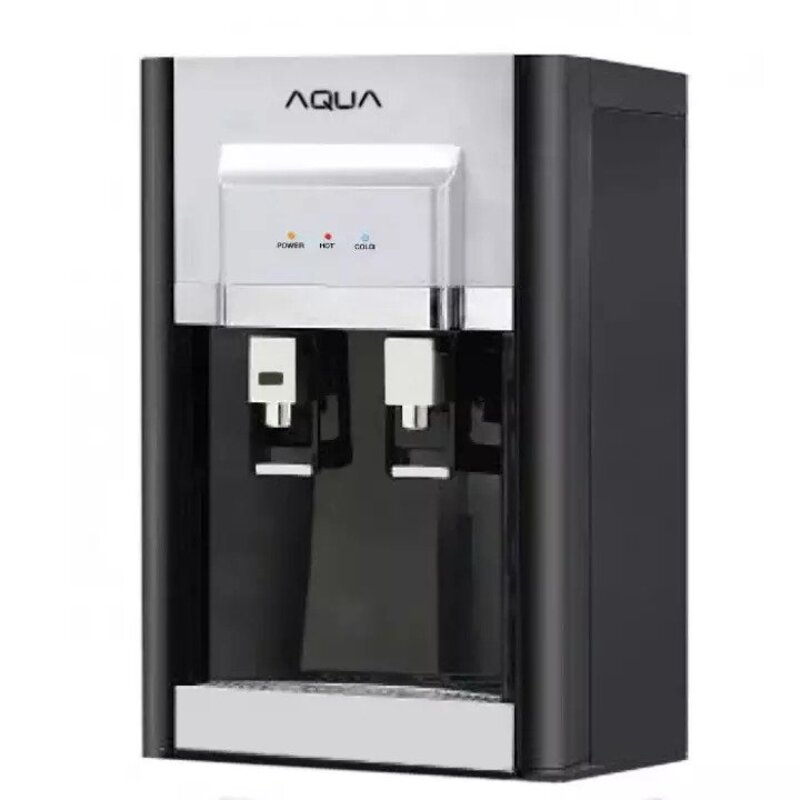 Stainless steel internal piping, an energy-efficient compressor, a five-step filtration system, and an easy maintenance panel are highlights of this dispenser. It comes with an external faucet to directly connect it with the sink for convenience.
Key Features:
5-stage filtration system 
Direct pipe in to water source
Stainless steel tank
LG high efficiency compressor cooling
External faucet
Child Lock  
Visit them via:
Website | Facebook | Instagram
8. 3M™ Filtered Water Dispenser HCD-2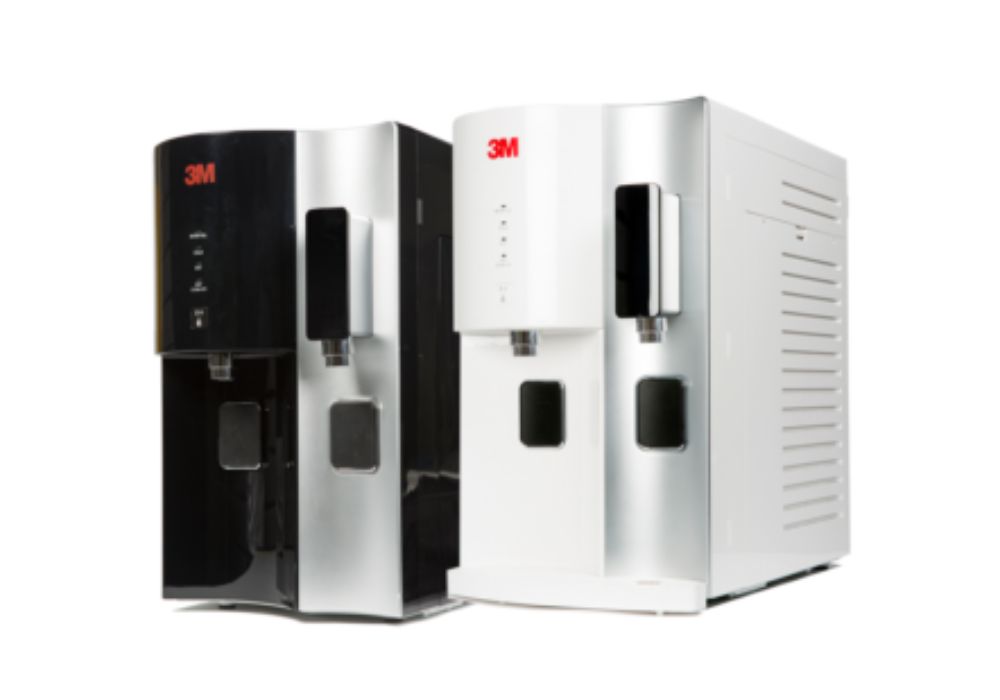 The 3M water dispenser assures maximum purity in every drop, thanks to the special blend media in its filter. Equipped with UV technology to eliminate disease-causing pathogens, the dispenser has a Sanitary Quick Change filter design for simple replacement and maintenance. Along with room temperature and cold water, the dispenser offers hot water within an impressive 90 seconds. 
Key Features:
Sanitary Quick Change (SQC) filter design
Combination of carbon and UV filtration technology
Instant boiling
BPA-free
Visit them via:
Website | Facebook | Instagram
9. Pere Ocean Gold Label Collection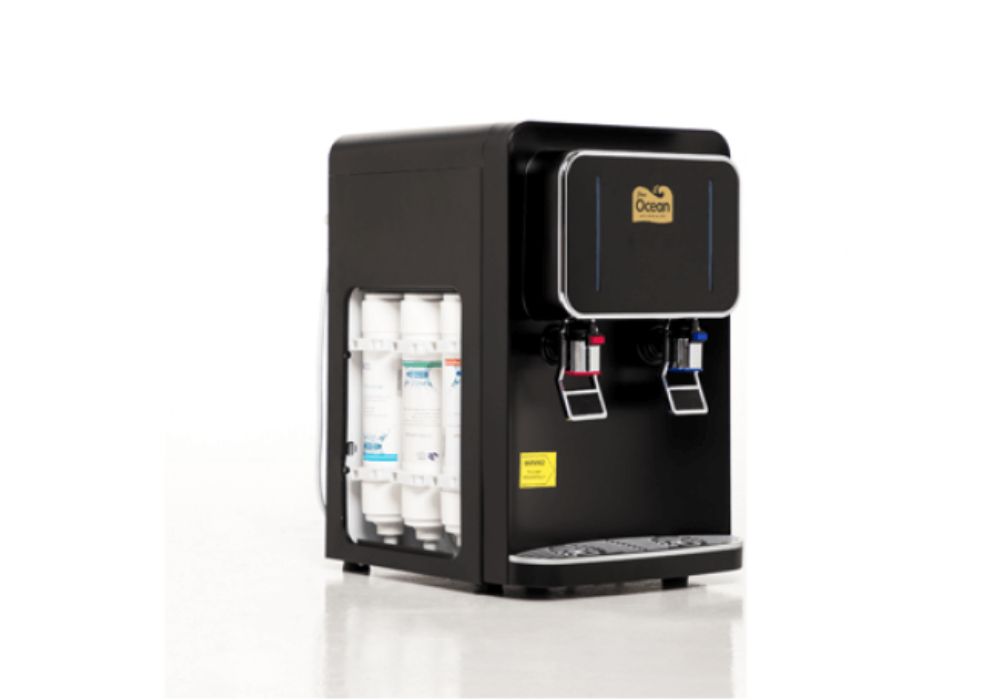 With a compact, yet stylish design, Pere Ocean's Gold Label water dispensers are perfect for small spaces. Drink tap water without batting an eye with this 3-step direct piping purifier that comprises advanced Polypropene, Ultrafiltration, and Post-Carbon filters.
The hot water function has been paired with a built-in safety lock to protect children and the elerdly from scalding burns. It is also perfect for those on the move, as Pere Ocean offers an option to rent the purifier to keep it easy on your pocket.
Key Features:
Conveniently dispense hot water and cold water
3-step water filtration system
Direct piping filter
Built-in safety lock
Small and compact size
Visit them via:
10. Mi Water Filter
MI's compact, stylish water dispenser is here to give all other companies a run for their money. Creatively engineered to ensure a high-flux flow, this dispenser has etched a notch for itself in the list of best water dispensers.
With a focus on efficiency, it comes with an improved RO filter design that is capable of occupying multiple channels, a booster pump, and multiple filtration channels to offer pure and fresh water as though it has been taken right from the source!
Key Features:
Ultra fine RO filtration
High-flux flow 
8x faster filtration speed
Real time TDS water quality monitoring
Compact on the countertop
Visit them via:
Website | Facebook | Instagram
11. Amway ESpring Water Treatment System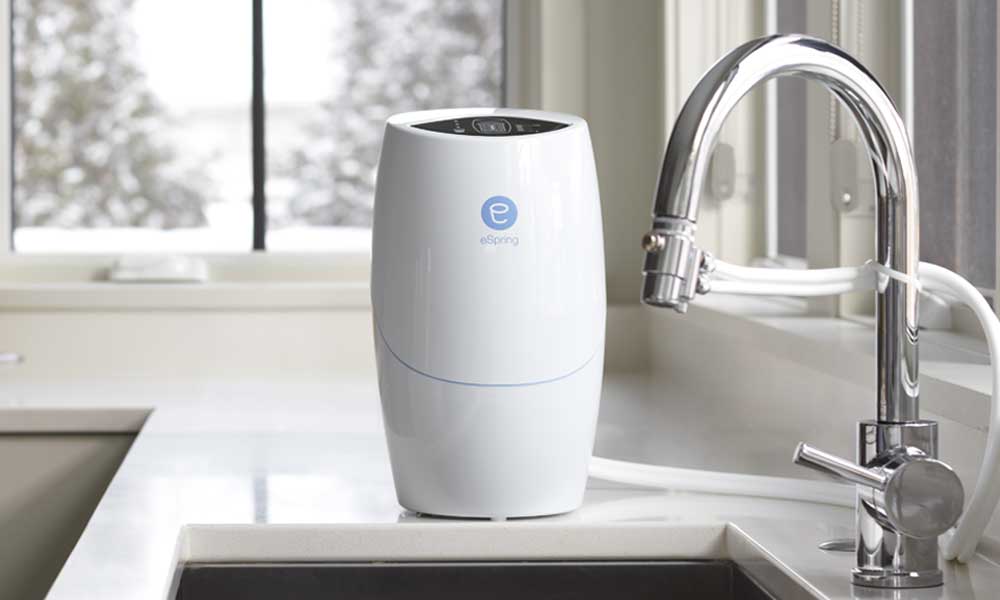 Amway's easy-to-install countertop filter looks right out of a sci-fi movie and functions futuristically. Its cutting-edge technology and carbon block cartridge made from coconut shell-based activated carbon promises tasty, odor-free, and hygienic water every time you use it.
The award-winning filter does not need a direct electric source to function and is equipped with the brand's eCoupled wireless power technology. An integrated smart chip within the filter serves to alert you about cartridge changes via an LED screen.
Key Features:
Treats up to 5,000 litres of water per year before filter change
Carbon block cartridge filter removes 140+ impurities
UV Lamps destroys 99.99% bacteria and viruses in drinking water
eCoupled wireless power technology 
Award-winning product
Visit them via:
Website | Facebook | Instagram
Best Water Dispenser In Malaysia
Drinking water daily is an integral part of our lives. If you and your family are ready to start clean water free of invisible contaminants and toxic substances, select one of the best water dispensers in Malaysia listed above.