It is every homeowner's dream that their residence should be an oasis of calm and this is what TWS & Partners were tasked to create for their client. In Static House located in Indonesia, the owner particularly wanted a garden house and they pulled it off spectacularly. The semi-detached house looks outstanding from the rest of its neighbours and rightly so, thanks to the efforts of the designers.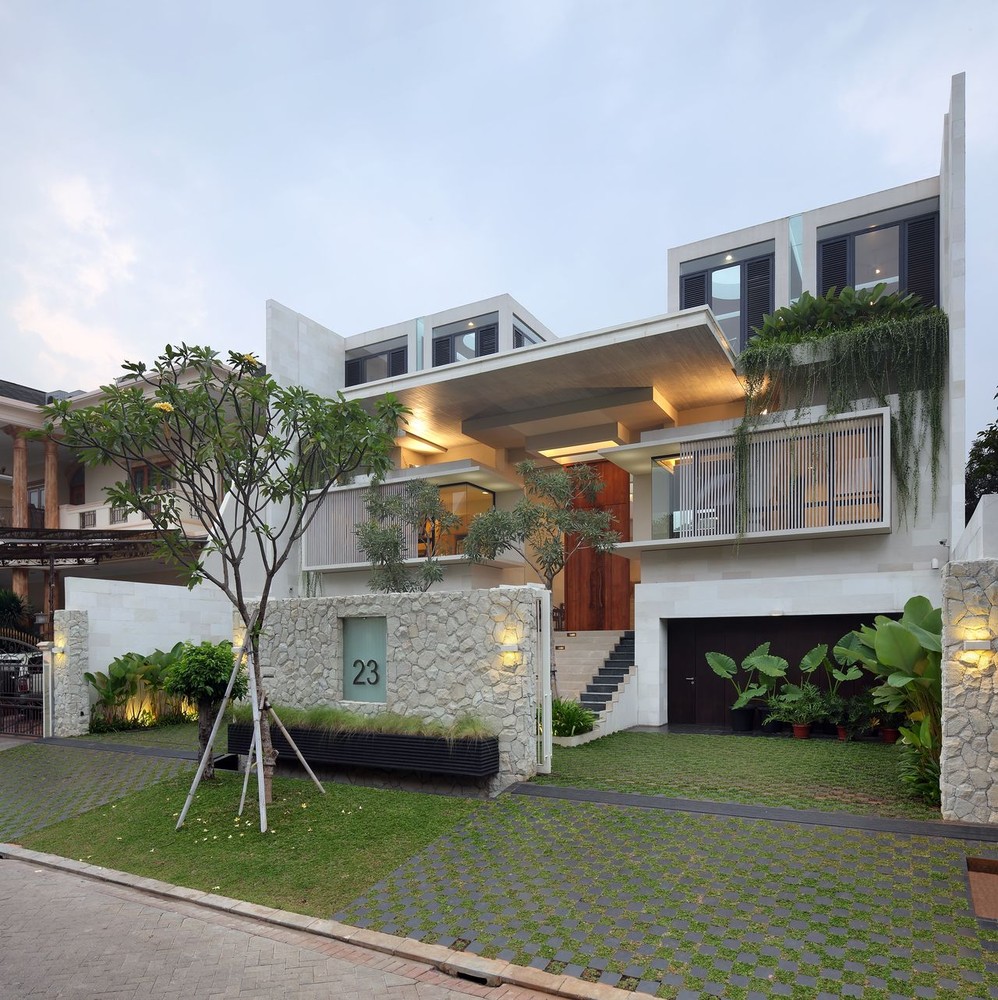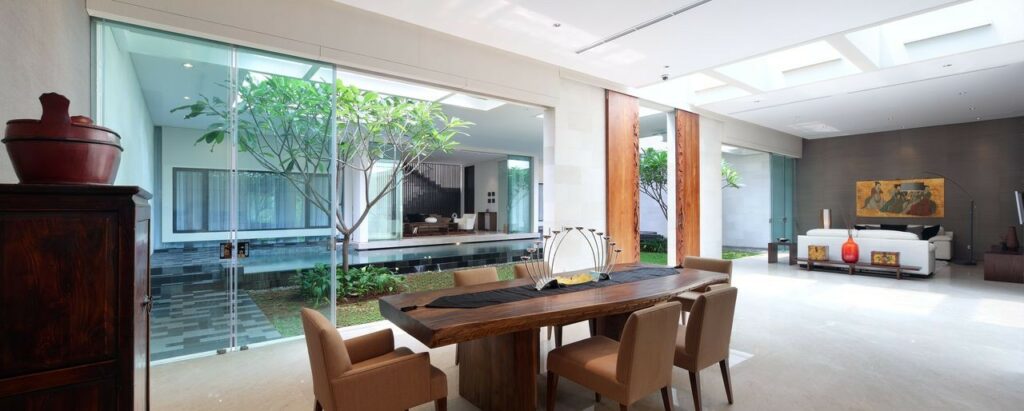 They had to fully maximise the space they had to create a spacious-looking area that is elaborate but looks simple. The designers combined two courtyard spaces together by arranging them vertically and on different floors which give the levels an airy look.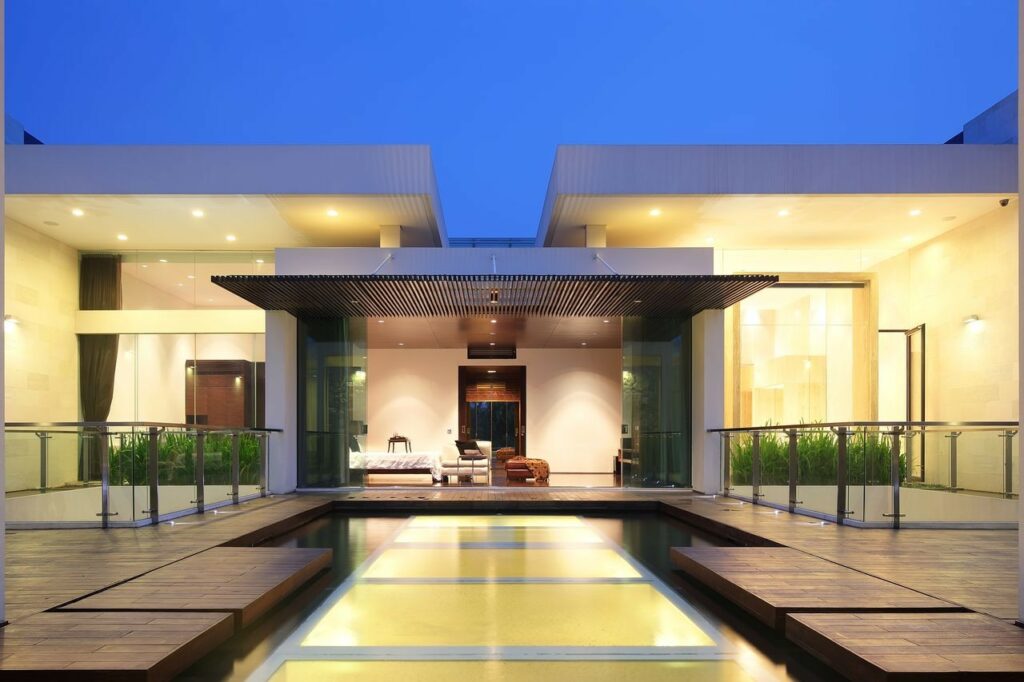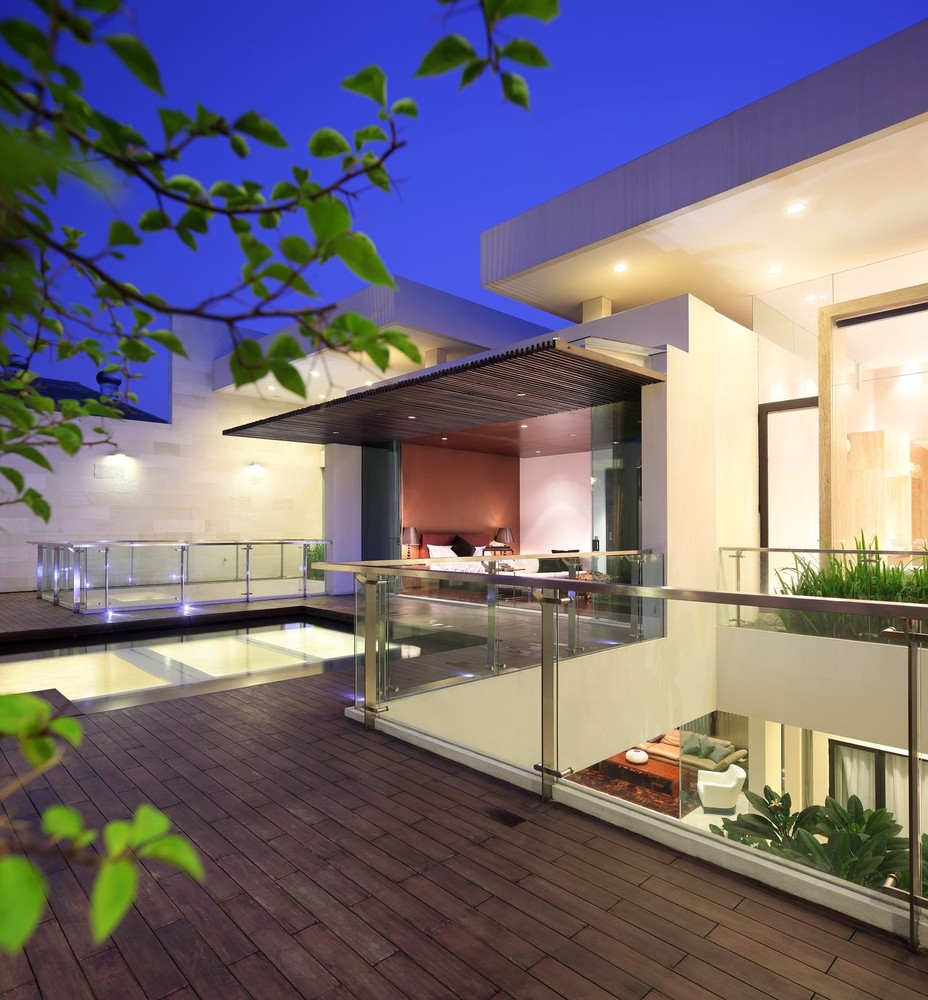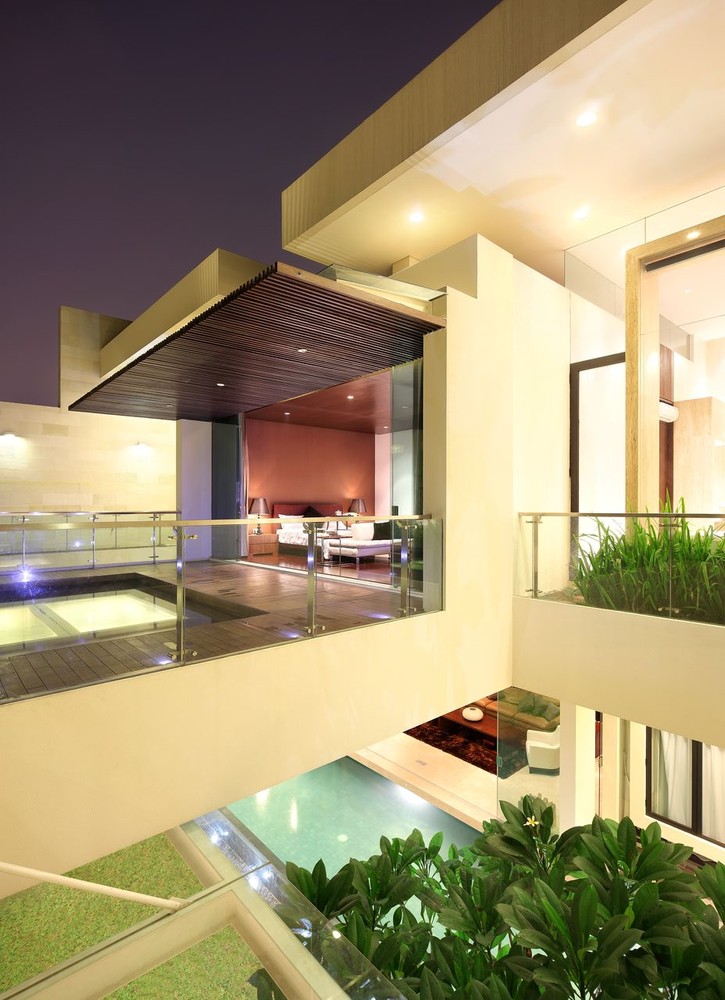 The first courtyard is located on the raised ground floor and works as a transition and buffer area from the open space in front and the back, where the living room is located. On the second floor, another courtyard is located which will act as the space and buffer zone between the master bedroom and the neighbourhood outside. This means that it is important for the higher courtyard to enable air and natural light to penetrate the area so that the courtyard below is illuminated.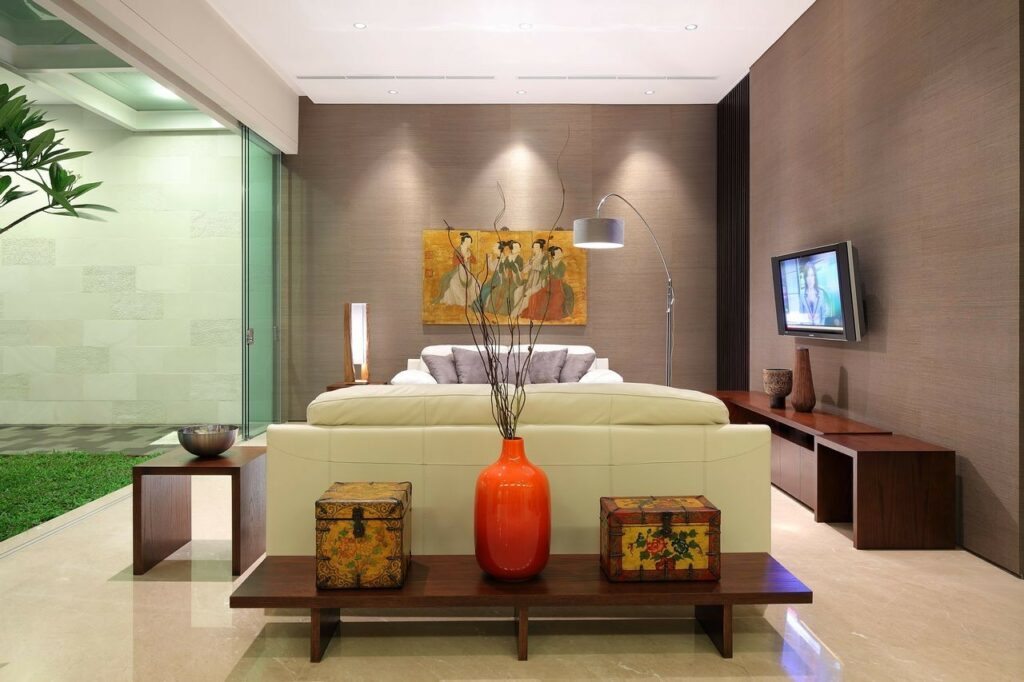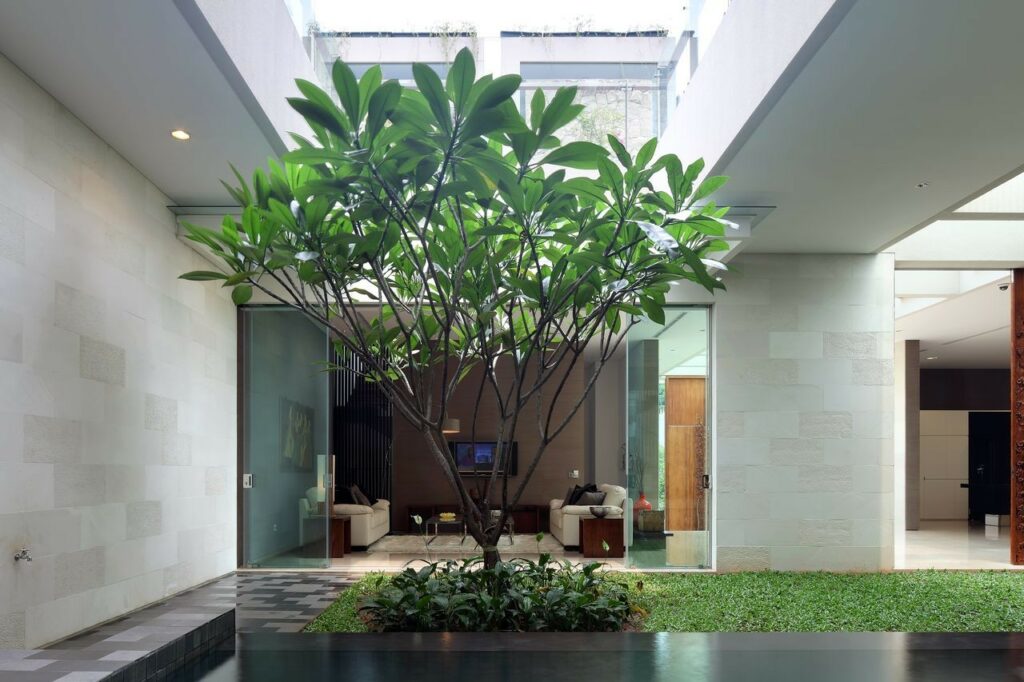 Based on this concept, the second courtyard is made of a shallow reflecting pool with glass panels at the bottom so that sunlight can light up the area below to the charming space below, creating a look that is focused on nature. There's also a swimming pool at the ground floor courtyard which acts as a light reflector and is perfect for days when you feel like chilling in the pool.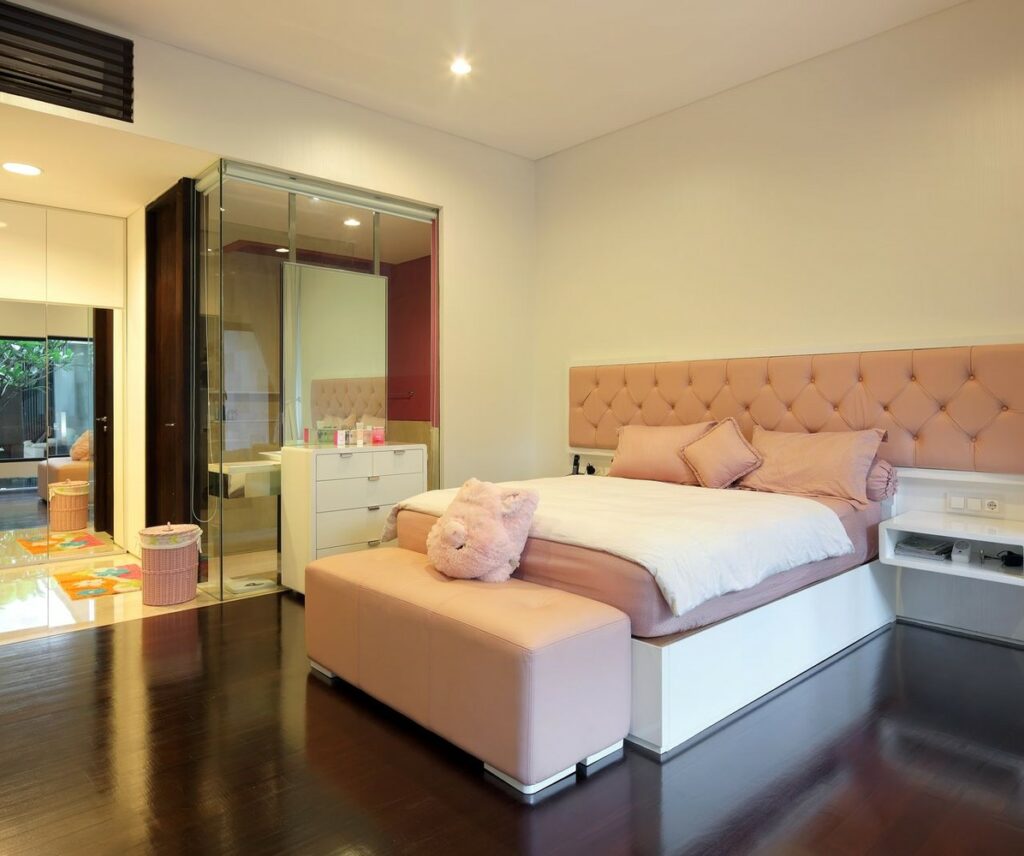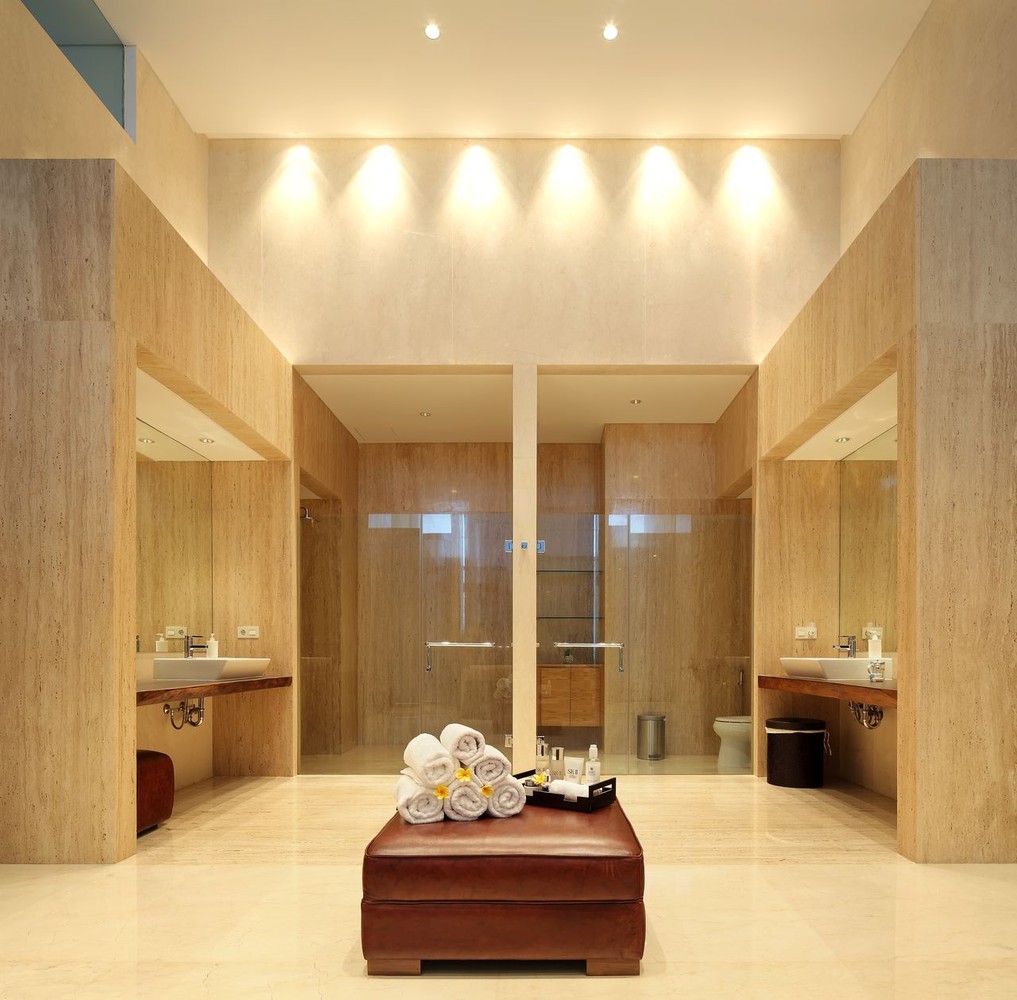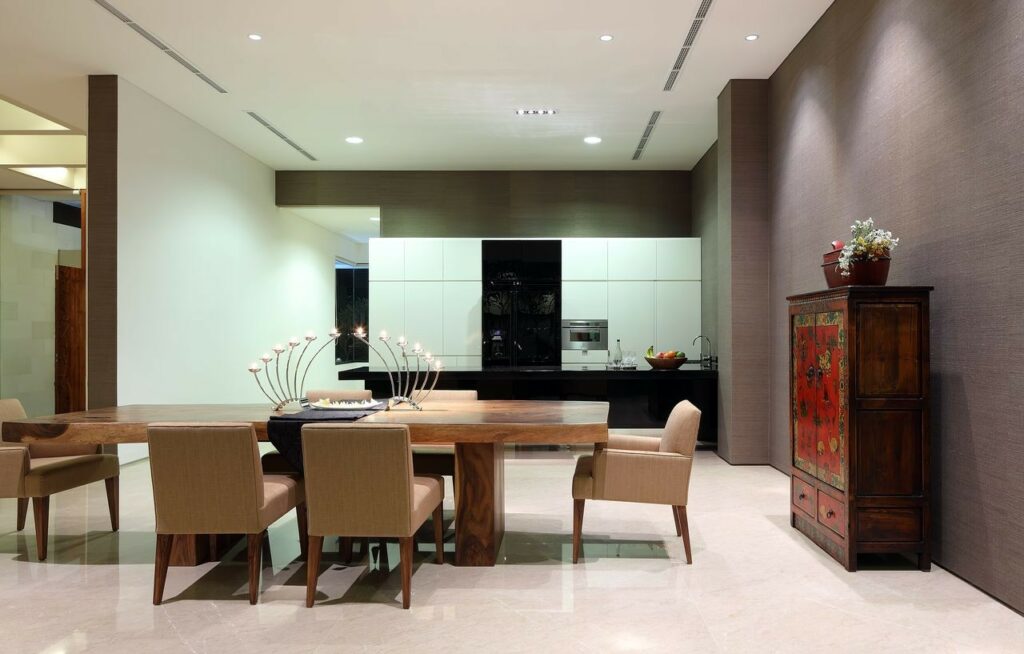 Seeing as the concept is a garden house, the designers went with a light and bright earthy colour scheme for a natural and peaceful living environment. Natural elements such as wood and marble are predominant here while the furniture has heavy influences of the modern, sleek and minimalistic style.
All images are taken from TWS & Partners website unless otherwise stated.